The next technological revolution is in full swing. Thanks to the endless development of computer technology, AI plays a larger role in our daily lives than ever before. Examples include virtual assistants like Siri and Alexa, facial recognition software in social media platforms, and automation which has replaced up to 47% of US jobs.
Artificial intelligence is rapidly changing the way we live our lives, and this trend will only continue. As of now, there are several Artificial Intelligence (AI) products on offer for consumers - everything from self-driving cars to personal assistants in your phone that help you remember things like appointments or plan vacation trips across social media platforms; these advancements can be attributed largely due to an increased demand driven by growing populations around the world who need solutions tailored especially towards their needs!
A study conducted at Grand View Research showed how by 2028 global revenue for artificial intelligence was predicted to exceed $997 billion, with a Compound Annual Growth Rate (CAGR) hovering near 40%.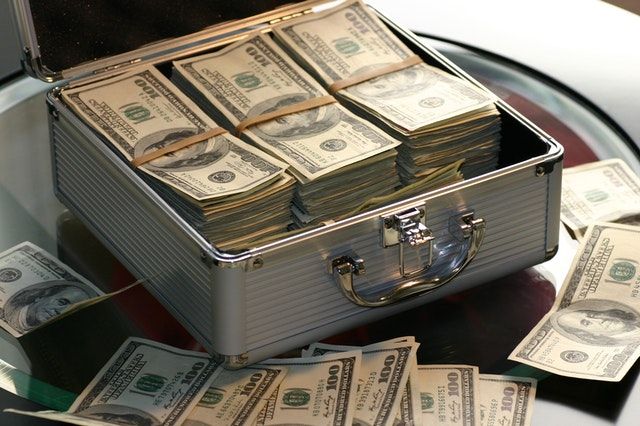 The latest pandemic, Covid-19, has allowed companies to invest even more in AI. After the crisis was over with no negative effects for business operations or human life. According to a McKinsey & Company survey, 63% of high-performing firms would expand their investments in artificial intelligence in 2020, particularly in the healthcare and automotive industries. However, data suggests that, in comparison to pre-crisis levels, these same big-name companies are now less likely to conduct 80% of client interactions digitally.
By 2025, the AI business is anticipated to be worth $100 billion, thanks in large part to remote work as per Deloitte reports. Some famous companies in this space include Twilio Inc., Apple Inc., Alphabet Inc., ServiceNow - all headquartered near Silicon Valley with many other big names like NVIDIA Corporation and QUALCOMM!
Investors are always looking for the best stocks to invest in; they have begun considering AI-based companies. These artificial intelligence firms provide remunerative returns that make them more attractive than traditional ones over time as technology becomes prevalent and improves with advancement day by day. One such company is The Artificial Intelligence EQ Corporation ETF (AIEQ), which rose 20% this year when compared against the 18% increase seen on average among the S&P 500 index during the same period.
With the help of hardware and data analytics, artificial intelligence has become a rapidly developing market. For example, the investment bank estimates that the AI hardware market could reach $105 billion in four years! Similarly, Jim Breyer, founder of tech company Breyer Capital predicts next-generation technology companies will continue to excel over other stocks because they are both at an early stage for their innovations while also providing specific benefits that make them stand out among competitors.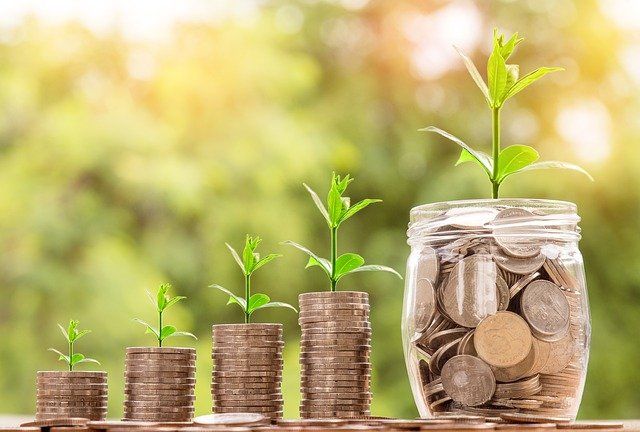 Let's look at some of the top artificial intelligence stocks to buy in 2021 and beyond. Based on hedge fund sentiment, long-term growth prospects, analyst ratings, and fundamentals, we have selected these firms for our list!
Alphabet Inc. (NASDAQ: GOOG)
Alphabet Inc. is the world's most valuable company, and it's an American multinational technology holding company that became Google's parent organization in 2015. The best stocks for AI investors are those who have products or services based on machine learning, such as Alphabet's (NASDAQ: GOOG), which powers all this technology making it one of my favorite holdings going forward into 2021!
Google is already one of the most popular technology companies in America. With an AI system that can produce better search results, edit your calendar automatically without human intervention and even replace elderly mail carriers with robots on delivery routes-Google's stock has me excited about what it could achieve as people start to rely more heavily upon its services for everything from work schedule coordination throughout their lives right down to shopping recommendations or just keeping tabs on friends who have moved into new places nearby!
Recently, Alphabet Inc., the parent company behind Google and other projects, announced to invest over $1.2 billion in Germany and increase its cloud computing infrastructure by 2030 and make it a policy that 50% of the company's global data centers use renewable energy sources by 2023. In Q2, Alphabet Inc. (NASDAQ: GOOG) posted a GAAP EPS of $27.26, beating expectations by seven bucks! In addition, the company reported revenue of $61.8 billion that grew 61% over last year - surely good news for investors in this tech giant?
Google Services revenue accounted for $57.06 billion of the gross revenue, versus estimates at 51.9 billion dollars; Jefferies lifted its price target on Alphabet Inc., which currently hovers around 3k$, to meet some earlier expectations while maintaining a "Buy" rating for now."
Insider Monkey has tracked the investments of 155 hedge funds and found that as many as 159 invested in Alphabet Inc. over previous quarters. The total value is $33 billion, with Martin Taylor's Crake Asset Management holding 76% worth $76.1 Billion for himself alone!
Apple Inc. (NASDAQ: AAPL)
Apple Inc. is the American multinational technology company that anchors our list for AI stocks to buy in 2021 and beyond. The Cupertino-based firm is also an undisputed leader within its field of expertise. AI-enabled assistants like Siri help people automate tasks while providing information when required, all this with little or no human intervention whatsoever! This capability has made Apple one strong competitor against other companies catering to these needs, ranking second among them on Forbes' annual "Best 500" rankings last year.
Apple has been acquiring over 100 companies and investing in back-end technology for the past six years. CEO Tim Cook says that this acquisition strategy will continue, as he believes it is important to stay ahead of market trends by incorporating new skills into their team's repertoire. In Q3 2021 alone, they invested $200 billion on R&D, which generated a GAAP EPS of $1.30, which beats analyst estimates by thirty cents!
Looking at the numbers, it's no surprise that these results are a huge win. The company reported revenue of $81.4 billion for this quarter, up 36% from last year when they had earned a whopping 52%, and services brought in $17.4 billion, which is more than the expected amount of $16.32 billion!
In September, after a "Strong Buy" rating from Tigress Financial July and an increase to their price target on Apple Inc. to $198, executives at the firm say that they see more upside potential for investors who want exposure to what they consider one of technology's most innovative companies.
The Apple Inc. (AAPL) hedge fund is booming with 138 positions in the company, up from 127 during Q1. Warren Buffett's Berkshire Hathaway leads as its major shareholder worth over $121.5 billion and has been an investor since at least 2010 when their stake was valued at around 50M shares or just under 10%. So collectively, the value of the stock is over $145.5 billion.
Twilio Inc. (NYSE: TWLO)
Twilio Inc. (NYSE: TWLO) is one of the leading AI stocks to purchase in 2021 and beyond! It allows software developers to communicate using its web service APIs, so it's no surprise that this company ranks third on our list.
In July, Baird raised its price target on Twilio Inc. (NYSE: TWLO) to $450 from previous estimates of $440 and kept an 'Outperform' rating with a strong competitive position highlighted as well as digital transformation is a contributor for growth in earnings per share. In Q2 2021, they posted revenue close at -$0.11, which beat consensus by about 2 cents when looking only at the second quarter. In addition, the company's revenue for the third quarter was up 67% over last year's corresponding period. As a result, the firm expects an increase somewhere in that range, with anywhere between $670 million and $680 million compared to $639.3 million.
Hedge funds are loading up on Twilio Inc. (NYSE: TWLO) as its stock continues its upward trajectory. Over 98 hedge fund managers have invested around $7.8 billion this quarter, compared with 99 over hedge fund investments last quarter and 100 at one point in time before that one too!
ServiceNow, Inc. (NYSE: NOW)
ServiceNow, Inc. (NYSE: NOW) is an American software company that offers cloud-based workflow automation to improve operational efficiencies through its solutions in the business process management and information technology for organizations worldwide.
The fourth best AI stock on our list for 2021 and beyond is Service Now. Its ability to streamline organizational tasks with ease of use results in less wasted time spent doing menial work while still being customer-focused at all times!
ServiceNow, Inc., a provider of enterprise IT solutions for customer experience management and employee productivity, wrote an agreement to acquire French indoor mapping company Mapwize. This acquisition will provide employees with access points through which they can use their desktops or mobile devices to navigate corporate spaces and nearby areas around them.
ServiceNow, Inc. (NYSE: NOW) generated revenue of $1.4 billion and earnings per share of $1.42 in the second quarter of 2021, exceeding the market consensus by 21 cents or 29%. In September, Barclays upped its price target to $784 while maintaining an 'overweight' rating on shares.
In their most recent report, they said, "Service Now has been executing well with organic growth outpacing acquisitions." They also mentioned how it managed costs better than expected despite having more employees, which was good news because these increases can be very costly when done incorrectly.
The top hedge funds monitored by Insider Monkey own shares in ServiceNow Inc., with 98 holdings worth over $7 billion as of Q2 2021. Codex Capital is their leading shareholder (and counts Microsoft co-founder Bill Gates among its advisors).
NVIDIA Corporation (NASDAQ: NVDA)
NVIDIA Corporation (NASDAQ: NVDA) is ranked fifth on our list of the finest AI stocks to buy in 2021 and beyond. It's an American technology company that designs powerful graphics processing units or GPU in gaming markets as well professional ones with Guerilla Stacks providing data scientists access to top-notch tools at their disposal through DGX systems which are capable enough to make algorithms run more quickly while also being equipped and enable new forms applications across many industries including healthcare.
In August, NVIDIA Corporation (NASDAQ: NVDA) launched its AI enterprise software suite for artificial intelligence tools and frameworks to allow companies to virtualize workloads on certified systems. In Q2 2021- though not without some controversy -the company posted an EPS of $1.04 billion, which beat the market consensus by $0.02%. In addition, revenue reached 651 million USD with 68% growth year over year, making it one hell of a quarter!
BofA is excited to announce they have raised their price target on NVIDIA Corporation (NASDAQ: NVDA) to $275 from $260. In addition, they now expect revenue for the third quarter at $6.8 billion versus estimates of $653 million. NVIDIA Corporation (NASDAQ: NVDA) is owned by 86 hedge funds out of the 873 monitored by Insider Monkey as of Q2 2021, up from 80 in the previous quarter. With their stakes, they're worth more than $9.1 billion.
QUALCOMM Incorporated (NASDAQ: QCOM)
The American multinational company QUALCOMM Incorporated (NASDAQ: QCOM) deals with wireless technology. They rank sixth on our list of best AI stocks to purchase in 2021-2025 because they are pushing the global commercialization of AI by offering components for this burgeoning area.
Veoneer, a Swedish automotive technology supplier, was bought by QUALCOMM Incorporated (NASDAQ: QCOM) to provide industry-leading solutions for the auto sector. The deal was worth $4.6 billion and will lead QUALCOMM's future business endeavors with cutting-edge innovations like self-driving cars!
QUALCOMM Incorporated (NASDAQ: QCOM) delivered an excellent third-quarter earnings report, beating the consensus by $0.24 with an EPS of $1.92 and posting revenue growth of 64%, estimated at $8.06 billion. Tigress Financial raised its price objective on this high-quality stock from $175 to $195 in September 2018, maintaining a "Buy" rating in the wake of these favourable results.
As of Q2 2021, an increase from 50 to 72 hedge funds has been tracked by Insider Monkey. Additionally, the prediction for next year has been increased to 101 from 88, which suggests that there will be more money going into Qualcomm stock quarterly starting with the second half of 2022!
Snowflake Inc. (NYSE: SNOW)
The firm that ranked seventh on our selection list of best AI stocks to purchase for 2021 and beyond is Snowflake Inc., a cloud computing-based data warehousing company with headquarters in New York City. The firm has helped customers store, analyze and visualize their collected information through its software by providing them access from anywhere at any time as well as providing an easy way to combine all aspects into one platform that can be managed remotely; making it simple enough even if you don't have extensive technology knowledge!
Data is the new currency of business, with Snowflake Inc. (NYSE: SNOW) revolutionizing data marketplace Financial Services Data Cloud to assist financial companies in growing their businesses. The company's EPS in the second quarter of this year was -$0.64, surpassing the consensus by $0.02; revenue was $272 million, up 104.4% from the previous quarter.
Snowflake Inc.'s price targets were lifted to $340 and $335, respectively, by Goldman Sachs and Cowen. Furthermore, a Goldman Sachs analyst emphasised the company's increased product revenue and reaffirmed a "buy" rating for SNOW shares.
Insider Monkey analyzed 873 hedge funds and found that 70 of them hold positions in Snowflake Inc. (NYSE: SNOW) with a total value over $12.5 billion, making it the second most valuable stock behind Apple, which has an estimated worth at least four times higher than what insiders own according to Insidermonkey data. The company's largest shareholder, Altimeter Capital Management, has 24.9 million shares worth $6 billion.
DocuSign, Inc. (NASDAQ: DOCU)
DocuSign is a company with many uses, from managing agreements to creating digital signatures. Docusharing allows users the option of signing documents electronically on different devices and in real-time through their mobile phones or desktop computers using special software that can be accessed anywhere there's an internet connection! The cloud-based platform also helps streamline processes by automatically converting e-signatures into PDFs for storage wherever preferred, saving businesses valuable printing resources while increasing efficiency throughout all stages - providing better services at lower costs than ever before!. DocuSign, Inc. (NASDAQ: DOCU) will likely continue to increase as AI technology becomes more advanced throughout 2021. As a result, it falls to eighth place on our list of the best AI companies to invest in for 2021 and beyond.
DocuSign, Inc.'s stock has seen its price objective raised to $320 by Evercore ISI. In addition, the company's second-quarter was strong. As a result, Evercore ISI believes there is further upside potential ahead for this stock; they maintain an 'Outperform' rating with the current share price of 316 dollars per share.
DocuSign, Inc. (NASDAQ: DOCU) has seen an increase in hedge funds tracking its stock as of Q2 2021. In comparison to the previous quarter, there are now 58 funds with positions, down from 60. These stakes are worth more than $4.6. Accordingly, there's been a rise too among prominent shareholders like Aubrey Capital Management, who own shares valued at almost 10 Billion USD.
Splunk Inc. (NASDAQ: SPLK)
Splunk Inc., a software business based in the United States that specializes in web-based application and machine data monitoring, analysis, and reporting, has continued to climb our rankings. However, Splunk Inc., a US-based provider, falls at number nine when it comes down to looking at which AI stocks might offer value during next year or beyond - making them worth considering if you're keen enough!
Splunk Inc. (NASDAQ: SPLK) price target has been raised to $177 by BMO Capital, which keeps its 'Overweight' rating due to the company's consecutive earnings beats. In addition, analyst Keith Bachman highlighted how it's maintained this positive trend in recent quarters and sees no sign of slowing down anytime soon!
Insider Monkey observed 47 of the 80 hedge funds in Q2 2021, compared to 41 the previous quarter; these investments totaled more than $1.18 billion!
International Business Machines Corporation (NYSE: IBM)
IBM is a high-tech firm that offers its customers software, hardware, and cloud services. The Watson AI question-answering system, for example, can communicate with individuals via machine learning. On our list of the best AI stocks for 2021 and beyond, IBM is ranked tenth.
Morgan Stanley has lifted its price target on IBM to $164 while maintaining an "Equal-Weight" rating on the stock. The analysts highlighted that cloud revenue is strong and will likely keep up with growth in other parts of the company, thanks largely to its acquisition strategy, which should provide benefits across all line items as we advance.
According to Insider Monkey's database, 41 hedge funds tracked by the company own $1.37 billion in IBM Corporation (NYSE: IBM) as of Q2 2021, which is the same as last quarter.
On a concluding note, it is good to invest in the best AI stocks available today. This gives you access to better technology, and your company can become more efficient with this feature. We hope that the detailed information we have provided will help you decide which stocks could be right for investment before investing significant capital into them!