Today's generation is surrounded by artificial intelligence, machine learning, deep learning, and their wonderful applications. From virtual assistance to the recommendation of videos on YouTube, AI influences every field to help kids. In this technologically advanced world, it is the responsibility of teachers and parents to teach basic AI and machine learning to children at early stage.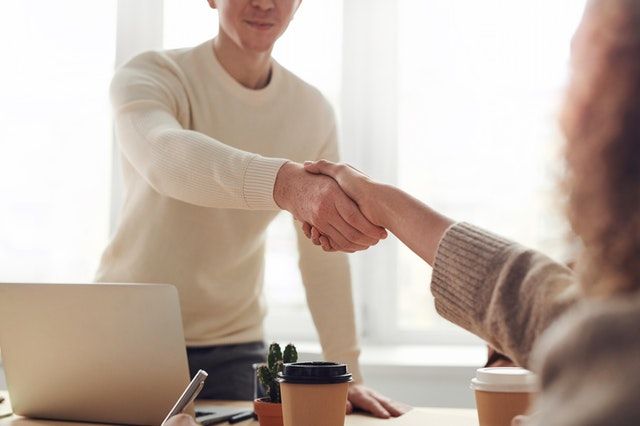 Why Should Every Child be Aware of AI Technology in Early Age?
It involves boosting creative thinking in students at an early age.
It prepares children to lead in the future by offering creative games.
Further, it provides new strategies to solve problems effectively.
It brings emotional stability and intelligence to enhance activity skills.
AI technology will increase the patience limit in kids and teach them how to deal with stress long-term.
Future jobs are concerned with AI and technology; it will increase their selection chances because of their extraordinary abilities and familiarity.
It will change kids' thinking-style, and they start finding the reasons behind every research like a scientist.
Kids try their best and struggle to find the perfect solution with logic repeatedly.
Plus, it will bring independence in them to solve their problems efficiently on their own.
It will teach them no one is perfect and can't be perfect but struggling to find the best version of them.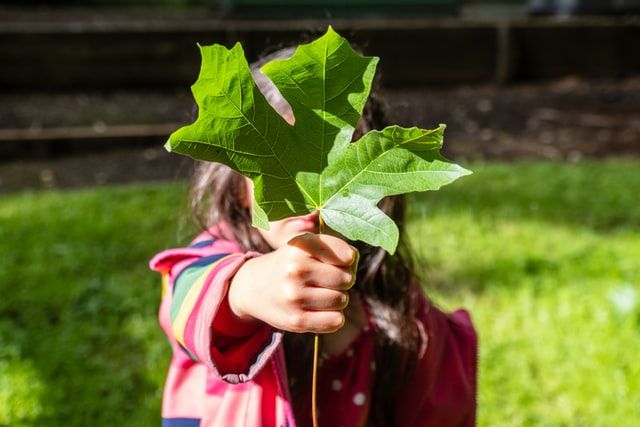 Hence, it is necessary to aware children from AI and creates an AI program using several tools. Here is a detailed discussion on how to prepare children of tomorrow game interactively. Let's follow three basic steps to continue the discussion:
1st Step: Definition of AI
AI is a computer program that can perform a task with humanoid intelligence. It's related to learning, thinking, planning, and solving a particular problem.
2nd Step: AI in Games
Children have a great interest in playing games and its the most popular activity among children of different ages. AI and its other branches play a significant role in making games more interesting and engaging kids for longer periods. The best example of a game using AI is Pac-Man.
3rd Step: Educate about Fun Facts
It's the final stage to introduce fun facts and AI sources to guide educators and teach children. It brings in return intelligence in children to solve their problems personally with creative ideas without others' assistance. The machines can chat, process language, play, and can recognize faces with exceptional intelligence.
1) Machines involve in chatting
Eliza was created in 1964 and known as the first chatting robot with limited features, but it's still fun to talk to it. Eliza is highly recommended for the best learning of children about talking, reading, and writing.
However, Mitsuku is the advanced chatbot that even won prizes in talking about several topics. It can deal with mature topics like world history, pandemics, and many others; thus, it's suggested for older children, and younger ones can use it under someone's supervision.
2) Machines Processing Language
The Sentiment Analyzer considers typical sentences as a question or input and then determines the sentence's sense; either its positive, negative or a neutral statement.
While the Thing Translator uses natural language and describes any picture given to its system.
3) Machines with Playing Intelligence
The user can draw anything on Quick Draw, and active AI guesses the drawn object. This game is ideal for pushing the abilities of young children.
The Intelligent Piece of Paper is another program that plays Tic-Tac-Toe game with easy rules intelligently.
Shadow Art helps children to deal with shadow puppets by using their hands. AI then looks at the hands via the mobile's camera and decide whether it's right or not.
4) Machines with Seeing Ability
The Sentence Generator is an excellent application of AI that generates caption for a particular image. Its AI system recognizes the shapes to detect image via Image Processing and label it accordingly. AI, however, sometimes make mistakes and children can ask the machine to change the caption.
Another emoji identifier called Emoji Scavenger Hunt; it uses the mobile camera to identify emojis in the real-world by artificial intelligence. This game helps children to learn about their surrounding objects in the house.
5) Machine Processing Music
The outstanding example of karaoke AI is Freddiemeter; it rates singing by using Freddie Mercury. It's a fun game for people of every age and especially for kids with the passion for the singing industry.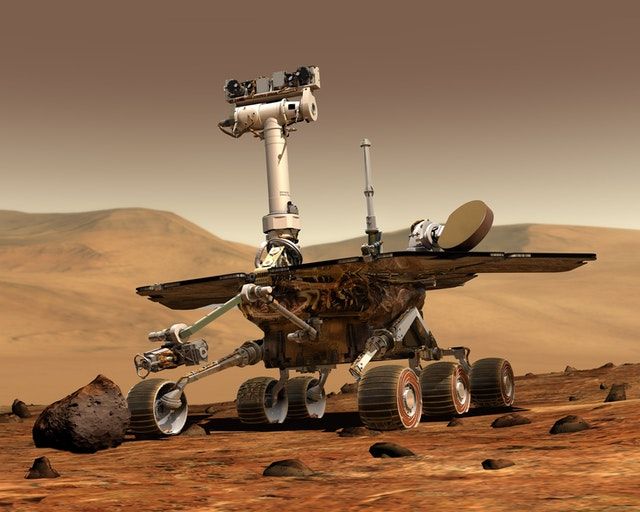 There are also many other AI games for kids committed to teaching artificial intelligence and data science to kids.
Five Exciting Facts About Artificial Intelligence for Kids
The technology is evolving with time like Siri and Alexa; an ex-NASA engineer developed a Skippa robot that skips a rock over 60 times. Cog is another outstanding display of artificial intelligence for kids as it's a middle-grade novel written by Greg van Eekhout. The story relates humanity and artificial intelligence with a character Cog who's a 12-years old boy. His name is a short form for "cognitive development", and the boy was built to learn. Cog got damaged in an accident and found himself in an unknown lab. Gina was his developer, and he couldn't find her in the lab. The lab scientists tried to remove his brain to study his intellect, but Cog left the place with four other robots to find his developer. During their journey, they made mistakes that involve cognitive development, but he could do anything to find Gina. It's an amazing story related to kids AI and helps in understanding rules for a long time.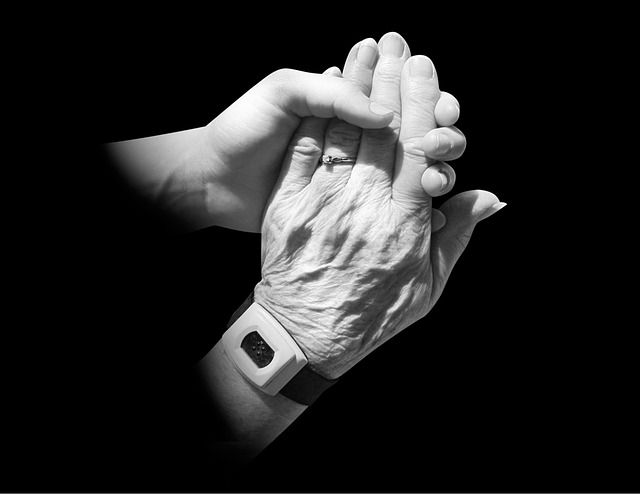 Cog is a great way to introduce AI in real-life matters of the kids and help them understand its working principle. Here are five AI facts that are fun for children and must be shared with them.
1. Computers and Machines with the Ability to Learn & Think
Siri and Alexa are computer programs using technology to detect voice and show response. Other unique applications allow machines to learn, plan, and deal with a specific issue. These can be well used as kids learning computer programs to promote intelligence among the young generation.
2. COG Real-life Project to Check AI Influence
Like the COG novel, the scientists created an original COG robot that could learn from mistakes and experiences. Many computers control the COG brain as it learns to follow things like a shaking head or a nod.
3. Robot-Bosses: The Future of Intelligence
In industries, robots and machines already took the place of experienced humans. Artificial intelligence is being introduced in many areas and is expected to replace 40% of Robots' workforce in the next 15 years.
4. Websites Use AI to Improve the User Engagement
Its one of the fantastic facts about AI that websites monitor their progress with advanced features. For instance, YouTube removed harmful content from which AI flagged 76% from 8.3 million videos in 2019.
5. Sophia: Be the Smartest Robot in the Globe
Sophia is a humanoid-robot that recognizes voice and respond to questions. It can recognize faces, maintain eye-contact, and above all, remember individuals. Sophia's emotions are well-developed and deep than Cog. Hence, the idea of humanoid intelligence in robots is a little bit scary but clear.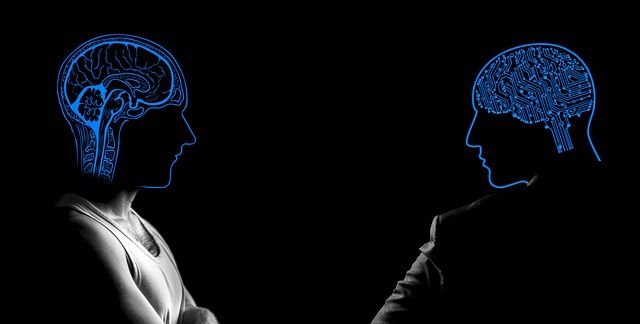 Tools for Kids to Learn About AI
There are some outstanding online resources available for every age groups, from children to teenagers to learn intelligence facts. Many of these AI machine learning tools are cost-effective and even free of cost. Here is the list:
1. Cognimates
It's an MIT Media Lab computer project for kids that elaborates the Scratch AIprogramming system to introduce AI capabilities and tools. Cognimates include specific blocks for typical A.I. applications such as speech recognition, translation, and computer vision. It uses a device like microbit to offer a real-world interface with a variety of homebrew robots. Further, it provides extraordinary features to train machines for textual analysis and computer vision.
The cognimates team members have performed extensive studies on AI and children and published their worth-reading work.
2. Machine Learning for Kids
Like Cognimates, Machine Learning for Kids is another outstanding platform that uses Scratch worksheets and programming system. Here, some exercises use the Python language, and scenes used IBM Watson A.I. models to power the application. It has a section of "Behind the Scenes" to explain the model training process and their use in an application. They created through worksheets that offer great knowledge to inexperienced teachers and students. The tool was first introduced in 2017, and now thousands of schools, clubs, and families are using it to sharpen their students' minds.
The best example of using Machine Learning for Kids system is the A.I. Family Challenge as it is a free platform that uses it in a structured way. Its main purpose is to join families and communities to work together by applying artificial intelligence concepts. It comprises ten lessons, each with different lectures of conceptual activities leading to a final project. The families learn basic skills and utilize them in real-time (solve activities) to explore AI aspects with building strong background.
3. AI Experiments with Google
Google develops this browser-based system to introduce the applications of children intelligence. It is an exciting application with various creative learning options like drawings, language, and music. It offers a great starting point, full of fun and inspiration for children. Plus, it's the easiest way to learn AI as no coding is required to create machine learning models.
4. Google AIY Projects
It's hardware with a combination of AI and DIY that supports easy learning of computer vision and language processing. They require familiarity with Python Programming as they use the Raspberry Pi computer. Hence, it's a good opportunity for older students having previous knowledge of AI and DIY. They also offer a cardboard enclosure; so, the user can start another project like a home device or a robot and customize them.
A built-in Google Assistant Speaker understands the voice when asked to do something or to answer a question. Use voice recognition to control music, games, robots, and more to create a personal project.
5. Tensorflow Playground and Machine Learning Crash Course
Google provides exceptional ways to guide as many people as possible about artificial intelligence and machine learning tools. One of its applications is Tensorflow Playground that focuses on "tinker" and Neural Network. This technique builds a computer program that learns from data. The researchers create and connect a software collection called neurons to send and receive messages. Then the network attempts over and over to solve a particular problem, each time the connection becomes stronger than before to get success. It also diminishes the connections which lead to failure. The machine learning crash course is fun for advanced students to learn and gain maximum information about AI.
6. Zumi
It's one of the amazing and approachable robotic machine learning projects for students as it's a small self-driving car that uses real ML tools and APIs for programming. Its still under-test and claims to use Tensorflow System by Google. Zumi the first self-driving car with AI concepts used for educational purposes to engage students excitingly.
7. Technovation
It brings kids and adults together to deal with community problems with exceptional potential of artificial intelligence. Moreover, it joins families, students, and mentors to learn, teach, play, and do fun with AI. Teachers ask their students between age 8 and 16 to learn and use artificial intelligence facts in resolving real-world issues. Technovation is a nonprofit educational platform that inspires females to lead the community with their problem-solving abilities.
8. Apps for Good
It's a UK-based company that offers opportunities for students to enter the revolutionized world. It supports students and teachers by providing free creative technical courses for teaching technology. The courses comprise 12 machine learning sessions with additional materials, including student workbooks, lesson plans, and presentations.
9. Create ML
This latest, user-friendly application allows to build, train, and use Machine learning models with no expertise. It shows the workflow mechanism of successful model creation in real-time. Create ML boosts the performance rate as it uses an additional graphics processing unit. Its built-in models involved in sound classification, object detection and provide suggestions. The word embedding and transfer learning features allow users to classify the text better.
10. What-If Tool
This specific tool is designed for anyone, from managers to kids with exceptional ease control. The user can compare and find the differences between the two models running on the same datasets with visualizing features. What-If Tool answers many questions with a visual interface's assistance to compare and select the best model effectively. It uses TensorFlow and Python models to access the necessary information and details. The tool comes with several key features, including:
Visualizes interface
Shows feature attribution
Set datapoints based on similarity
Edit data points to compare which model is the best fit.
Test algorithmic information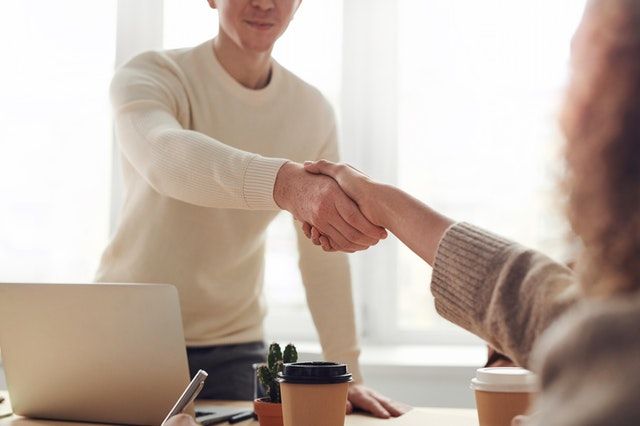 In a Nutshell
Machine learning (ML) and Artificial Intelligence (AI) are on their way to rule the world in future. The researchers offer artificial intelligence simplified rules to assist the 21st-century kids in understanding and mastering AI skills. The above-mentioned resources are the best ones to teach kids AI engagingly. These will also ensure the development of kids' major skills to brighten their future with exciting AI-powered future.
The Department of AI at the Faculty of ICT at the University of Malta published and distributed a book name, "AI in Education, A Practical Guide for Teachers and Young People." The purpose of this book was to introduce major concepts of AI for kids to educators and parents. AI has the potential to rule the future; that's why it's necessary to prepare the next generation to find solutions for tomorrow's challenges in a shorter period.