There is considerable growth in the percentage of the older population all over the globe, commonly in growing economics like Japan, Europe, and China. According to a study, 60 years and older people approximately double by 2050 from 12% to 22%, from 605 million to 2 billion. While the people of age 80 years and older will increase fourfold. Currently, the population of 65 years older adults is 14.5% in the USA that's estimated to increase up to 20% by 2030. Further, adults aged 65 and higher will represent 23 to 25 percent of the Canadian population. The rise in older adult numbers is not only the issue of Canada's government, but this population is increasing globally faster than any other age group. As a result of these expanding demographics, the senior living industry will spike demand soon.
This rapid increase will directly influence economic, health, and social outcomes; particularly, the healthcare service providing industry needs to b readjusted. Focusing on the prevalence of chronic diseases, including geriatric disorders, atherosclerosis, cardiovascular diseases, osteoporosis, diabetes, dementia, osteoarthritis, and obesity. All diseases require on-time diagnosis and continuous supervision of expert doctors. It should be coupled with the fact that we are not training maximum physicians to fulfill the demands of elder healthcare. It is also estimated that the US population would bear the shortage of between 40,800 and 104,900 professional physicians by 2030. Rising demands of elderly care and shortage of related workers give rise to the development of AI and ML techniques to promote the well-being of the aged population.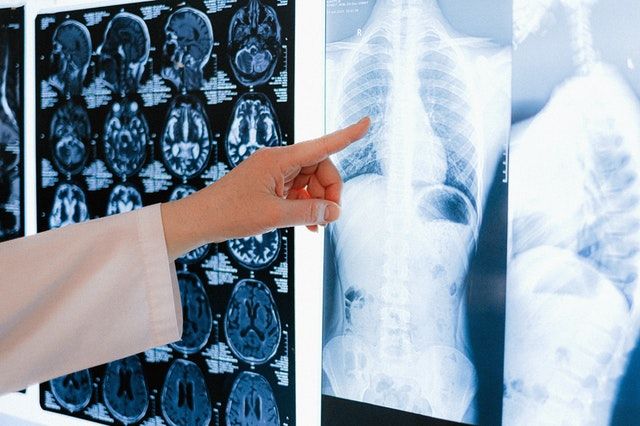 What is elderly care? On behalf of the given situation, healthcare providers are transferring certain care services to artificial intelligence for automation in processing. AI is started covering every aspect of health pathways, including timely diagnosis of diseases and intelligent tracking of biometric information. Its also helping clinicians to deal with disorders more effectively. AI allows elders to care for themselves and stay separate or with their families for more extended periods. Many people want to live separately even when they get old and need someone to look after them. They don't want to disturb their children by pausing their personal lives. In short, Artificial Intelligence is assisting aged people in maintaining their independence, automation, and privacy.
AGEISM AWARENESS IS A PRIORITY
According to research, the number of older adults in the US will surpass the number of children under 18 by 2034. Ageism awareness is necessary for ensuring the best care is provided to elder people by
sending older people to nursing homes and provide them demanding facilities
removing discrimination by offering equal healthcare and personal choice opportunities to aged people.
The question is how artificial intelligence can help raise awareness and improve the quality of life for seniors. Here are few ways:
1. Remote Home Monitoring - Elder Care Robots Assisting Nurses To Focus On The Elderly Person
Pew Research Center stated that 37% of seniors in the US live separately. Loneliness, fear, and tension are common feelings among those getting in-patient treatment in care facilities. Without somebody to keep an eye on the elderly, especially at home, the danger of an emergency increases. Caregivers may get exhausted and anxious as a result of their long hours. In addition to their core job: patient care, they have a number of other responsibilities.
In today's society, medical robots are not a novel concept. The purpose of AI-based robots in senior care is to assist the elderly in the following ways:
Smaller chores, such as collecting food and water, can be performed by robots.
Certain elder care robots aid with emotional and social needs by entertaining seniors with games, reminding them of anniversaries and schedules, and engaging them in group interaction.
Some eldercare robots employing strong compressors to assist elderly with movement and conveyance.
AI-powered robotic help in healthcare is important since it can perform a wide range of activities. The most significant achievement of robotic nurses is that they take responsibility for the most mundane and routine tasks, sparing their time for patient care.
Elderly patients prefer to see a friendly face when they are in the hospital for their proper care. While robots for seniors handle their boring, messy, and other routine duties, nurses can spend quality time with their patients and give great care. Robots like Catalia Health's Mabu, Dinsow by CT Asia Robotics, ElliQ by Intuition Robotics, and Robear by Reikenb are virtual home assistants for older people. These virtual home assistants were created for people requiring daily assistance, monitoring, and for companionship.
The elderly robot companion is specially designed for elders living alone in homes and requiring daily care and companionship. A conversational robot, Mabu is specialized in providing tailored conversation to each patient and share hard-to-find treatment about diseases. On the other hand, ElliQ is dedicated to keeping older adults active and link them with other family members and friends. Mabu is somehow different from ElliQ as it allows users to seek advice or record health-related issues from apps, text messaging, or other interfaces while on the go. The given option is user-friendly for those who are not familiar with the technology. Mabu uses Artificial Intelligence to deliver an individually tailored conversation to patients because they understand that every patient's needs are unique to the user.
The AI-powered companion robot, ElliQ, is one of the elder care products of an Israeli company that reminds patients to take their medicines on time. Plus, its talking capability and sending reminders of doing some physical activities improve the mental health of elderly patients. This robot can be integrated with other social media messaging platforms that enable users to send and receive images, texts, and audio without needing a smartphone.
IBM offers outstanding care solutions for seniors to provide them with peace of mind. It is possible by having a private nurse with movement sensors in passageways, bed sensors for monitoring sleep movements, and flush detectors in toilets. All will help detect any deviation from the typical activity patterns; the automated alarm will start ringing, informing nurses and specialists to take relevant action. The system is efficient enough in tracking elders' health to identify risks proactively. Moreover, machine learning algorithms help analyze historical information and allow researchers to find predictive and unknown connections. For instance, the relation between varying nighttime toilet needs and chances of fall. The system seeks to find early warning signs that protect from further health damages.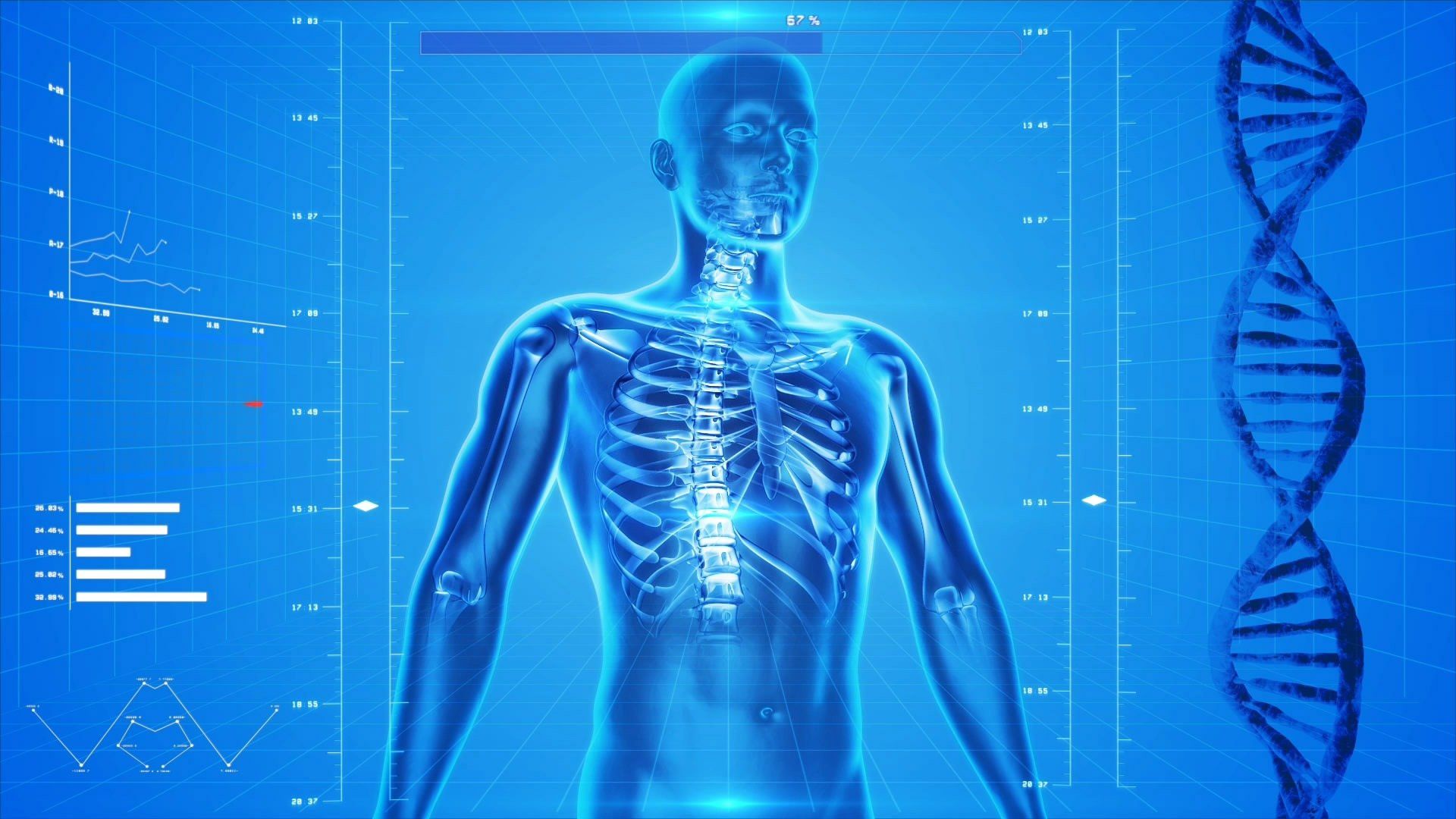 2. More Effective Elder Monitoring Services At Home
In the past, monitoring patients with a chronic or severe illness required another person physically to take them to the hospital if something severe happened. Most people take care of their daily diet but still required weekly medical check-ups. For it, they either hire someone to look after them or to take them to the hospital.
It's a devastating scenario for people who never compromise on their independence. Further, home monitoring for seniors is not affordable for every person; AI is here with its exceptional solution. The given AI tools help patients living alone, giving other members peace of mind. Remote monitoring is preferred over in-person monitoring as it allows sensors use to track patient's information. It reports patient's data in real-time to the medical team for disease detection. If any disorder is diagnosed, the intelligent system immediately notifies the patient's doctor to take quick action.
Continuous supervision and quick diagnosis are necessary for the best elderly care. Biotricity company uses consumer healthcare technology to provide medical diagnosis services. It offers AI induced remote patient monitoring facility with promoted remote monitoring solutions. CarePredict is another platform that uses AI for the early detection of health issues by detecting fluctuations in behavior and activity patterns. Further, Amazon Echo and Orbita Health are voice-based virtual assistants that offer elderly care coordination and medication adherence via AI. Careangel and similar companies have optimized the voice-based virtual assistants by providing services like elder care givers and nurses to the target population.
3. Family Members Stay Updated And Informed
Web-based applications or mobile apps are dedicated to providing family members easy access to information regarding their loved ones in a shorter time. AI-supported systems offer them relevant updates and answer their queries regarding the patient. These systems are an ample opportunity for the family members living away from the hospital or visiting the care center frequently. According to Stanford Study, the feature of sharing information in elder care by AI "will help families remain engaged with one another at a distance." It increases family members' peace of mind to receive accurate elderly health information about their loved ones, even staying at their workplaces.
Besides, AI improves staff efficiency by providing their spare time to send personalized patient updates to their family members. It will allow family members to stay informed about their elders even when they are away. AI also provides a messaging platform to permit direct communication between residents and patients. One of the top features of providing quality elder care is keeping a solid connection between both parties via AI-based digital platforms. Eldercare is an essential topic of every home, and now the technology is here that helping people live longer. AI is offering excellent ways to provide the best care to the seniors according to the need.
4. AI Making It Easier To Adopt New Technologies
With the development of AI, new technologies are also emerging with several applications for elderly care. Countries like Japan are already using various AI-supported tools like sensors, service robots for elderly, and elder care software to cope with the deficiency of skilled care service providers. These technologies have the potential to share benefits with all parties in the circle, including staff, health workers, family members, and patients.
Excellent monitoring technologies will support nursing staff to collect and share patient's data with their relatives more efficiently. Health devices, including sensors that use AI, will offer healthcare specialists better visibility into their patient's health. Increased data will also promote an immediate and better diagnosis process. Senior care software including robots and chatbots will improve the quality of life by facilitating the patients with better community integration. Besides, AI-supported technologies will provide families of elderly patients with updates and insights regarding their patients.
Caregivers can't always be with their patients; therefore, smart home hubs and monitoring systems were developed. These solutions are like wearable elder care technology but installed as home monitors for seniors to ensure safety and wellness through remote monitoring. The Alarm is a smart home hub that uses sensors to monitor and alert staff of unusual activity or alteration in regular tasks. It also comes with safety features in homes, including automatically changing the thermostat to comfortable levels, turning on lights, and closing gates.
The capability to monitor seniors through security cameras and sensors reduces concern for caregivers so that both seniors and caregivers can live more accessible, safer lives.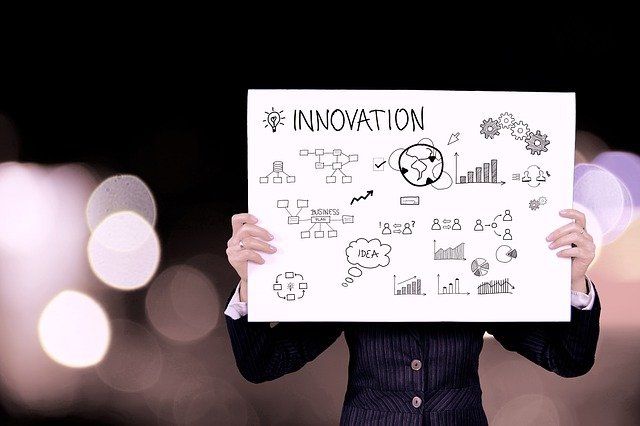 5. Smart Implants
Innovative implants are sensors induced into the body so that elders can take care of their health situation and manage their health better. These implants send feedback to care-providing staff faster than any other option, ensuring that medical care is given immediately whenever required.
Other implants help surgeons monitoring and diagnosing physical infliction more effectively. These include fractures, arthroplasty, and displacements of tendons, joints, ligaments, and bones. The given solution is used for care after the operation and helps rehabilitation of many physical issues. For instance, by Verasense, Orthosensor is an implant in the knee that allows surgeons to track real-time data during total knee arthroplasty. It delivers this data wirelessly to surgeons and helps them make decisions related to the implant position to improve knee stability and functionality.
These implants have diagnostic and therapeutic benefits, allowing the potential for massive cost savings to the healthcare system.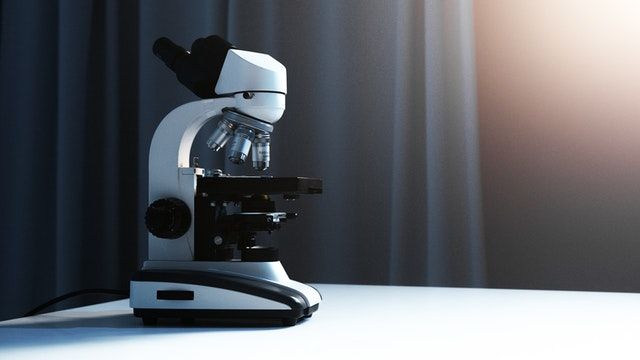 6. Portable Devices And Wearable Intelligence
Seniors are more susceptible to sudden emergencies like heart attacks, falling, strokes, and others. Wearable senior care technology and portable devices are a great way to monitor activity and predict severe health issues before they occur.
The perfect example of wearable gadgets is Apple Watches that allow elders to live healthier and happier by monitoring vital signs such as blood glucose, vitamin levels, and heart rate. Users find them beneficial in improving their physical and mental health for several reasons: increasing their motivation for healthier and quality living is one of the examples.
Apple's Series 6 watch comes with a feature to detect a sudden fall of the patient and ultimately notifying the caregivers. This option provides seniors with extra protection against emergencies and saves their lives. CarePredict's Tempo Series 3 wearable device involves predicting serious risks like falling, malnutrition, depression, and UTIs, enabling early awareness of an emergency before any situation happens. Further, it monitors users' daily activity so that care providers can stay calm that their patient is perfect with wherever they are and whatever they're doing. Both CarePredict and Apple Watches are essentially all-in-one caregiver equivalents that seniors can always use. They allow for life autonomy, mitigate risk, and keep healthcare costs affordable.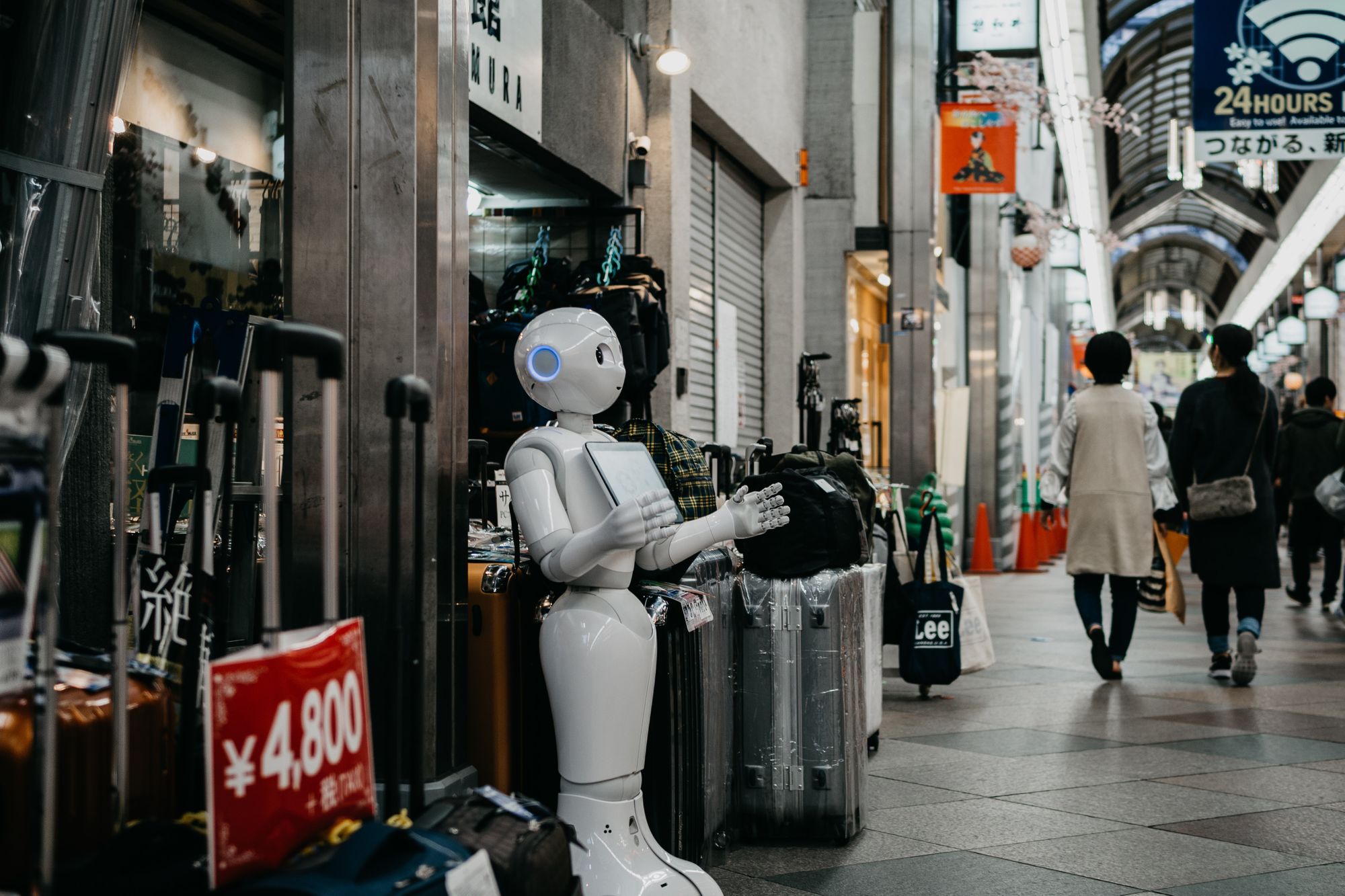 FUTURE OF AI CARE
The number of potential artificial intelligent applications for providing elderly care services is rising at a faster rate. However, it may require some time to adapt to these changes, but for sure, these applications bring significant betterment in the lives of independent elder persons. It will increase family contentment, occupancy, positive word of mouth, and revenue for senior care. AI will help maintain patients' health and social connection and update their family members in real-time about their health matters. Plus, these advanced applications boost the satisfaction level of staff members and professional healthcare providers by reducing pressure on them.
It's the way of the future that the healthcare industry is shining, and AI technology for the elderly is helping to revolutionize healthcare delivery across the globe. Its primary purposes are to improve users' lives by giving them the proper care and allowing caregivers to share exceptional service to elders in need.  Plus, it reduces high costs linked with medical care; since these amounts increase, the solution is ideal.
The discussed artificial intelligence benefits are significant but are only the tip of the iceberg. Technology will improve with time as research improves the present system and invents exciting new machines for elder support in healthcare industry.