Since last year, NFT talk has been breaking social media. From entertainment platforms like TikTok to News Channels like CNN, the viral topic has made millions marvel; what actually is an NFT? Simply put, an NFT is a non-fungible token representing some digital asset you can mint on a blockchain and sell if you are the creator. If not, you can buy an NFT from its marketplace using cryptocurrency (mainly) and resell it to earn profit. You can't replicate or swap these unique digital assets with any equivalent value. The NFT space allows various digital assets to mint as NFTs. Among images, videos, audio clips, in-game items, articles and many more, the most common digital asset to be minted as NFT is "Images" such as Bored Ape Yacht Club NFTs and CryptoPunks series. A digitalized image or artwork, whether a picture or a painting, that has been tokenized on some blockchain is referred to as NFT Art which is the most popular and expensive use case for NFTs.
NFT Art world is reshaping the artist's and creator's way of selling their artwork. The concept of NFT offers them a great opportunity to sell their physical or digital artwork online. The NFT Art category is growing incredibly. In 2019, art NFTs contributed just 2% of overall NFT sales, and this NFT art market share grew to 24% in 2020, and its market worth was $20 million. A 2022 report by Art Basel and UBS Global Art market reveals that art NFT sales value increased by more than 100 times YOY in 2021 as the revenue generated for just the NFT art category was $2.6 billion. The Art price discloses that NFTs drew 5% of art sales from auction houses in the last two years. Its market potential inspires the common person and emerging and professional artists to step into the NFT art world. Last year, it changed the life of a digital artist Mike Winkelmann when his NFT artwork was sold for a whopping $69.3 million. Isn't it a pretty incredible sale of artwork ever? And how about a 19-years old FEWOCIOUS, the youngest artist who earned $20 million within 24 hours by selling his digital NFT art?
All you hear about this amazing NFT category must have left you speculating: What is an NFT Art? Is it really worth it? If yes, how can it benefit me? This guide will be a perfect fit to answer all your relevant questions and make you well-trained on the basics of art NFT.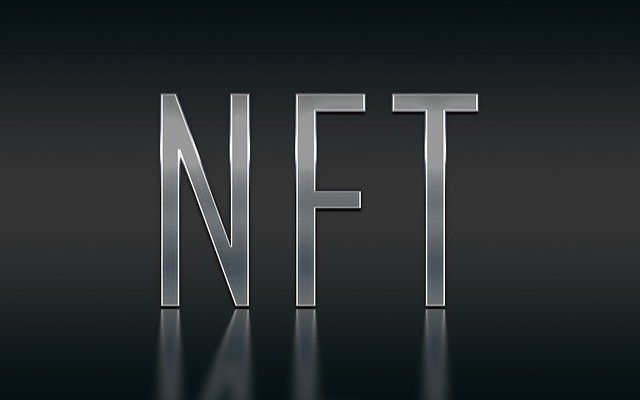 What is NFT Art? How Does Its Ownership Work?
Any artwork, whether physical or digital, minted on a blockchain as NFT is called NFT art. The creator of that NFT would hold its ownership. Remember, an NFT artwork is not an image file of a piece of art. It is actually the ownership certificate of your artwork stored on the blockchain. So, if someone claims to have an NFT of an artwork, it means he has the ownership certificate of a digital piece of art instead of the artwork itself. When someone purchases it, they are actually buying its ownership or authenticity certificate, which will contain various elements representing its rarity and ownership record in its metadata and identification code.
Suppose someone has created an NFT of the original painting of the Mona Lisa by Da Vinci. Purchasing that NFT art would not make you own that Mona Lisa painting; it would still hang in the Louvre. You will not even own the painting's image file or its copyright. What you will own by purchasing NFT artwork is the authenticity and ownership certificate of the painting's digital representation. You cannot reproduce an art NFT but only sell it as it is at some profit to earn more than you spent on its purchase.
Suppose an NFT crypto art is not a digital representation of something physical but rather digital from its inception. In that case, it isn't easy to prove that the one you have is original artwork, as all copies would be identical. What lets you claim its ownership is the ownership certificate you will get while purchasing it.
There will be just one owner of an art NFT at one time. The proof of its ownership is built into the NFT and can be easily verified publicly. Every time, an owner sells his NFT artwork, a clear ownership record is created for the new official owner having digital bragging rights. It makes it easier to trace the history and the authenticity of NFT artwork. The blockchain on which a transaction takes place keeps the record.
How to Make and Sell NFT Art?
Creating NFT art of your own is a simple process. Here is a step-by-step guide!
To mint NFT for your artwork and to sell it, follow this procedure:
Upload the digital file of your created artwork.
Give a title and add a description to your non-fungible token.
Fix your NFT's sale price or bid price.
Pay the gas fees that vary for each marketplace. It is the fee you have to pay to the Ethereum miners for powering the computer to mint an NFT.
That's all! Now you have your own art NFT. You can earn money from it by selling and receiving royalties for each sale in the future.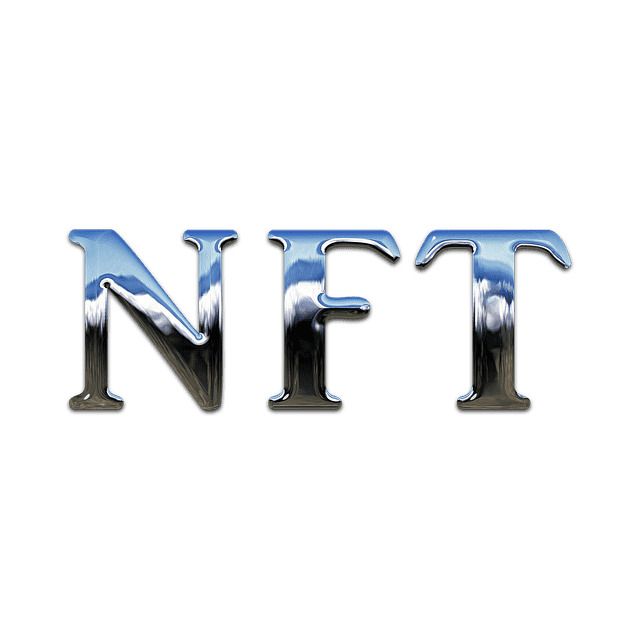 How to Buy NFT Art?
NFTs are an attractive way to profit for an art lover and collector. They can buy an art NFT and resell it once its prices increase.
Where to Buy NFT Art?
There are several NFT marketplaces from where you can buy NFT art. The top 5 include:
If you want to buy an NFT Art at affordable prices, explore the following marketplaces:
Suppose you want to buy an NFT from 1st Dibs; you will have to follow these steps:
Arrange a Crypto Wallet. MetaMask is the most popular choice as it is easy to set up.
Buy Crypto. Like most marketplaces, 1stDib works with ETH (Ethereum currency). You will have to pay some fee while purchasing your crypto.
Explore the 1st Dibs marketplace to find the NFT you are interested in buying.
Place a Bid. If you win it, the payment will be deducted from your wallet.
That's all! Now you are the new official owner of NFT art.
Note: You can also buy an art NFT from an auction in an arthouse.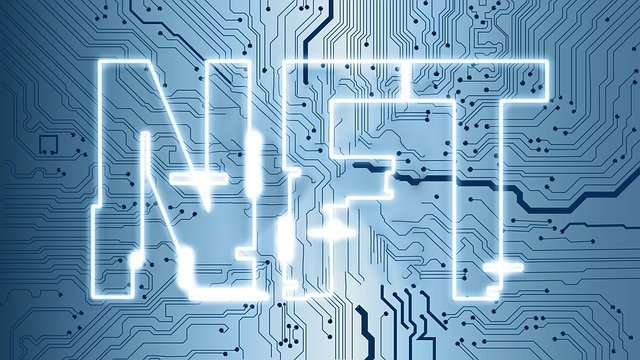 Which is the Most Successful NFT Art Collection?
BAYC, also called Bored Apes, is one of the most persuasive NFT art projects developed on the Ethereum blockchain that features up to 10,000 NFTs of cartoon-like apes, i.e., the NFTs of animals resembling monkeys. According to CoinGecko, the present market capitalization of BAYC is about INR 7500 cr. These Monkey NFTs have been in the headlines for the last several months. People love to collect and trade these digital artworks, not just because they are cute and collectible; rather they grant their owners access to various perks. Let's look at this type of NFT art and what makes it distinguishing and successful.
NFT Monkey Art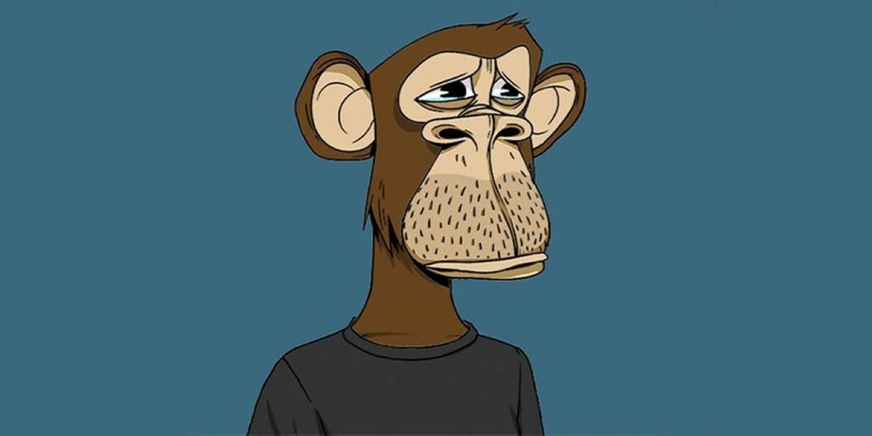 NFT art monkey is a type of NFT art that features monkeys, i.e., Bored Apes NFTs. NFT monkey art, one of the most popular and expensive NFT art categories, became the talk of the town last year. This NFT project of monkey art was introduced to the world in April 2021 with a 0.08 ETH minting price. Today, crypto art NFT monkey is minted at 72 ETH. Before that, very few people were aware what bored ape meant and what it held for the owner. At the time of launch monkey NFT art cost $190, which has increased to $400,000 and these NFTs now serve as the showpiece of NFTs. They are among the most expensive NFTs; the lowest price for NFT monkey art is $150,000. It is the most popular among celebrities and athletes as they love NFT art featuring monkeys. They own them and use their NFT art monkey as their profile pictures. Justin Bieber having ownership of BAYC NO. 3001, worth $1.3 million and Tom Brady having BAYC No. 3667, worth $430,000 are just a few names.
The look of each digital artwork portraying monkeys is similar; still, they possess a rare combination of accessories, clothes, and facial expressions; so each NFT monkey art is unique. According to NFT Rarity Tools, the rarest monkey NFT artwork is Bored Ape No 8135. This monkey artwork has a dagger in its mouth, wearing a silver stud earring and a trippy captain's hat.
Monkey NFT art has become the trailblazer for NFTs. The main reason for the monkey NFTs getting craze is their market worth as discussed in the blog introduction. The market value of these NFTs created at Dapper Lab is expected to rise more as its craze is making people buy it even at higher NFT monkey art prices as compared to other NFTs. Bored Ape Yacht Club #8817, Bored Ape Yacht Club #3749, and Bored Ape Yacht Club #231 are among the most expensive monkey NFT art sold ever.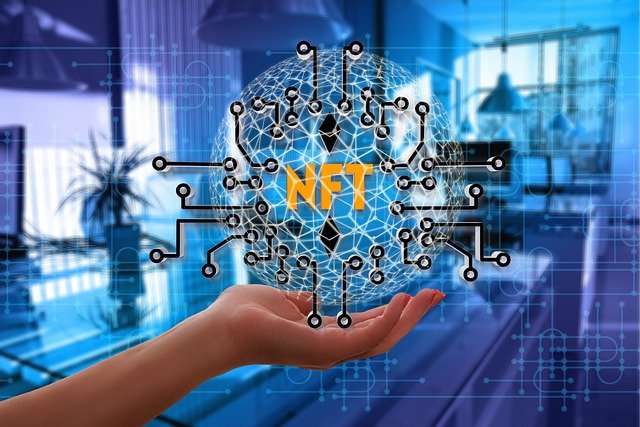 How NFTs Help NFT Artists to Make Money?
Before the NFTs got recognition, earning money from digital artwork was difficult. It was hard to even imagine that a digital artist could make millions of dollars for his sole artwork. About five years ago, if you had heard someone predicting that digital artwork would sell for tens of millions of dollars in the future, you might have laughed. But it is the reality of the time.
With the increased popularity and acceptance of NFTs, the intact potential of the digital art market was revealed to the artists and arthouses. Christie's, Sotheby's and many other auction houses started holding NFT exhibitions to represent digital NFT art. In the first auction by Sotheby, held in April 2021, a digital artist named Pak earned $16.8 million for his NFT artwork just in 3 days. Today, NFTs have become as valuable to the art industry as bitcoins are to the financial markets. They allow the creator to give a price tag and ownership to their digital artwork that might have had no tangible value previously and could be distributed for free.
Hence, the NFT art sector offers an inclusive environment for digital artists to earn money. As an NFT creator, you can get the rewards of your creativity in a more quick and accessible way. Even a layperson having access to a computer can create an NFT and blow it up regardless of the niche. Whether it is 3D motion graphics, realistic, or blocky pixels, NFT art has life-changing potential for millions of creatives.
An NFT art can help the creator boost his income many folds. Let's see how an NFT artist can avail the opportunity for monetization: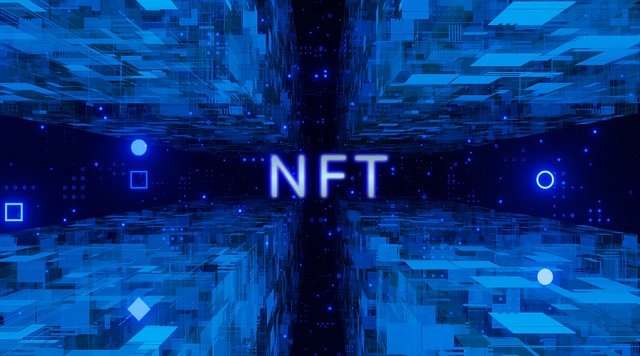 In a nutshell, for any artist who creates artwork, it would be just like a waste of opportunity if they don't tokenize it by minting to convert it into an NFT.
Besides earning a lot of money, selling an NFT artwork also has some other benefits. For instance, you don't have to chase the client for payment as you normally do in the case of some physical artwork. You don't even need to prepare files for print or editing your creation at the client's request.
However, before getting some income from NFT artwork, the NFT artist must be aware of the high minting fee they have to pay for their digital art NFT. The minting fee normally ranges from $80 to $1000. Remember, this fee does not guarantee that your artwork will be sold out, but you have to bear this cost to list your crypto art NFT on the NFT art marketplace.
Most Expensive NFT Art Sold Ever
Crypto art has changed the concept of the artwork. Memes like "Success Kid" and "Disaster Girl" have been bought up for thousands of dollars. The keenness of the crypto community to invest in NFT art has sky-rocketed its prices. At the moment, Art NFTs are the most expensive NFTs ever that, made several people earn millions of dollars. This monetary value motivated many artists and common people to make the NFTs of their artworks and sell them to make money. With all the hype circulating NFTs, it is a good time to get a glimpse of 3 super expensive NFTs sold yet.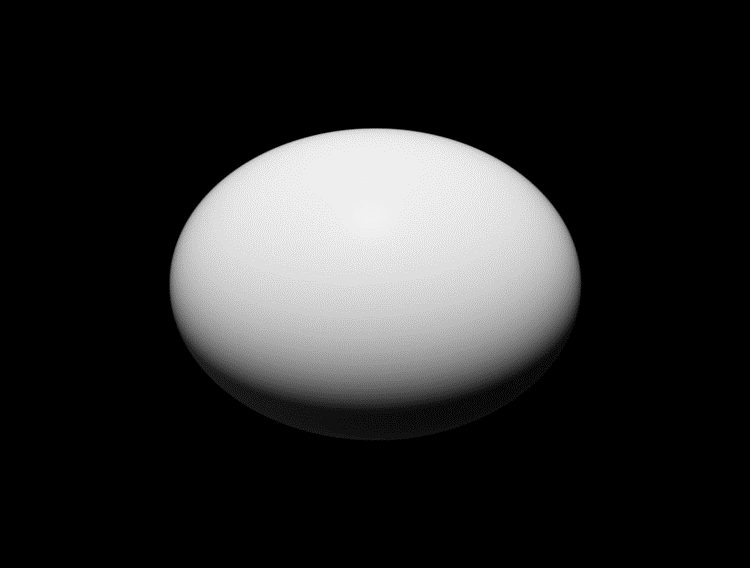 Artist: Pak
Worth: $91.8 million
"The Merge" by Pak is an art NFT collectively sold to 28,983 buyers in December 2021. You must be surprised and curious to know why this NFT artwork was sold to too many buyers simultaneously, as normally, just one art collector buys an artwork at a time. This NFT art was one of its own kind that contained several mass units, each representing one NFT. Hence, Pak's "The Merge" was sold in multiple small parts with the starting price of $575 per piece. Each part's price was increased by 25% after every six hours to boost quick purchases. The total individual units sold of this non-fungible token were above 300,000. The collective sale price of "The Merge" NFT turned out to be $91.8 million, making it the most expensive NFT to date.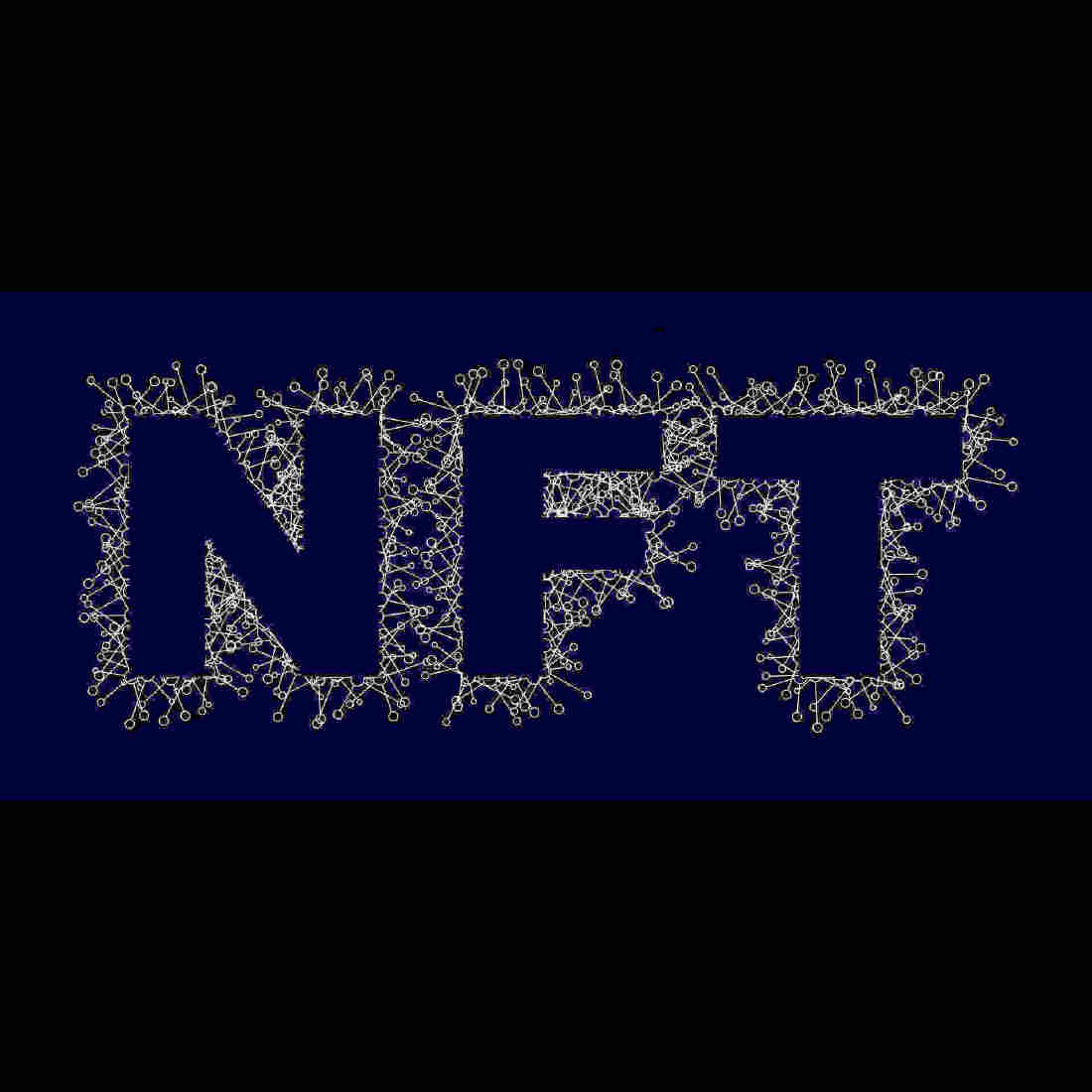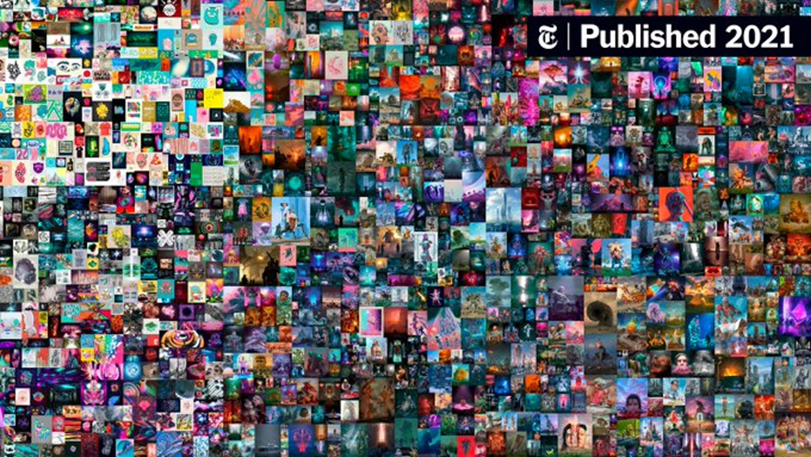 Artist: Beeple
Worth: $69 million (42,329 ETH)
Beeple's "Everydays" is the second most expensive art NFT. It was sold at Christie's digital art auction that was organized for the first time in March 2021, making the history of a major auction house's first-ever selling of a digital NFT.
The context of "The First 5000 Days" NFT goes thirteen years back from the launch of this NFT crypto art. Since 2007, Beeple has been posting an online image daily. "Everydays" NFT is actually the collage of about 5000 images he had been sharing individually for thirteen years. This NFT artwork signified how his art progressed with advanced technology over time.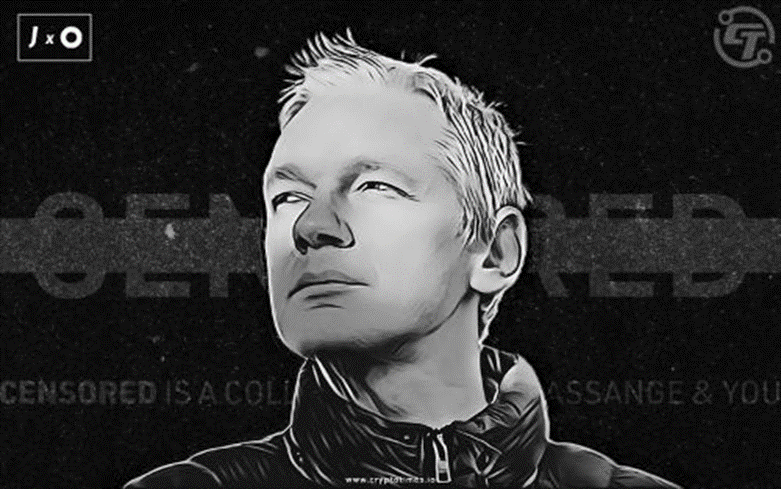 Artist: Pak
Worth: $54.2 million (17,422 ETH)
"Clock" by Pak sold in February 2022 is one of the NFTs dedicated to charitable purposes. This NFT artwork depicts a timer portraying the number of days Julian Assange, the founder of Wikileaks, has been in prison. This generous nature of Clock inspired many to pool their funds to buy this NFT artwork and support Assange in his freedom bid. AssangeDAO was at the top of the organizations gathering huge trust from above 10,000 users to contribute to Assange's defense fund
The Ecological Footprint of NFT Art is Alarming
Besides all the monetary benefits, the environmental impact of NFT artwork can't be ignored. Let's understand it with a recent example. Joanie Lemercier, a French artist, recently sold his NFT art with in 10 seconds, earning thousands of dollars. But do you know the amount of energy consumed in this ten seconds transaction? It's 8.7 megawatt-hours of energy – almost equal to his studio's 2 years of energy consumption. It left the artist horrified who intended to sell digital art as an eco-friendly substitute for physical artwork with ecological footprints for being transported worldwide. This potential disaster made him leave a statement complaining about crypto art platforms for the lack of information about insane energy consumption.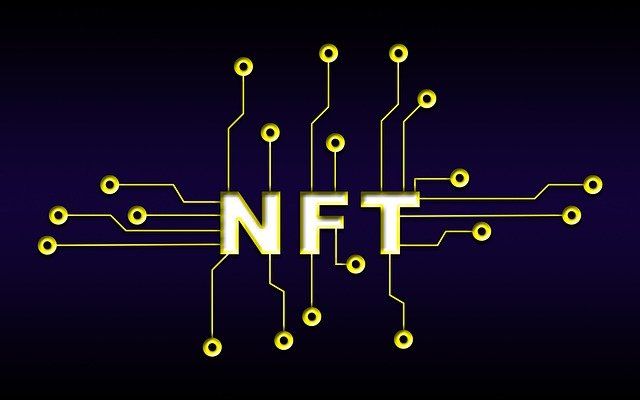 Final Take
NFT artwork has become a trending craze of the time. You must have come across a perpetual supply of headlines regarding art NFTs. Whether the news is about their environmental impact or the incredible sale of millions of dollars., one thing is very clear; NFT Art has pledged to refashion the creative art industry and bring monetary value to NFT artists in the most accessible and easiest way. So, this is the right time to enter into the NFT art space, as it will stay steamy, at least in the near future.