OpenSea is considered the first and largest marketplace for NFTs. It is primarily built on a well-known blockchain called "Ethereum". Though initially built on Ethereum, OpenSea now offers and supports non-Ethereum blockchains as well. One of the most emerging supportive blockchains is "Polygon, " creating hype in the NFT space. If you have an NFT that you want to sell at OpenSea, you have to decide whether you need to sell it on Ethereum or Polygon blockchain. This decision is critical to make as it will impact your future output. Therefore, a piece of complete beforehand knowledge about your selected blockchain will facilitate you in launching your NFT smoothly. This blog will deal with OpenSea Ethereum vs Polygon to highlight the differences between both blockchains and help you decide which one will be a perfect fit for your NFT.
What is a Blockchain, and How Does it Work?
You need a blockchain to create/mint an NFT. It is called a transaction when an NFT is minted by the creator/seller or purchased by the buyer. This transaction cannot be accomplished and approved without any blockchain. Hence, a blockchain is a digitally shared decentralized ledger that facilitates and records the process of each transaction and tracks digital assets across a network. The most widely used blockchain at OpenSea has been Ethereum, but now it is also offering a supportive blockchain called Polygon that is considered a layer-2 solution for Ethereum. Let's discuss what caused the need to introduce the Ethereum-supported blockchain "Polygon", the pros and cons, and which one has the edge over the other in a particular scenario.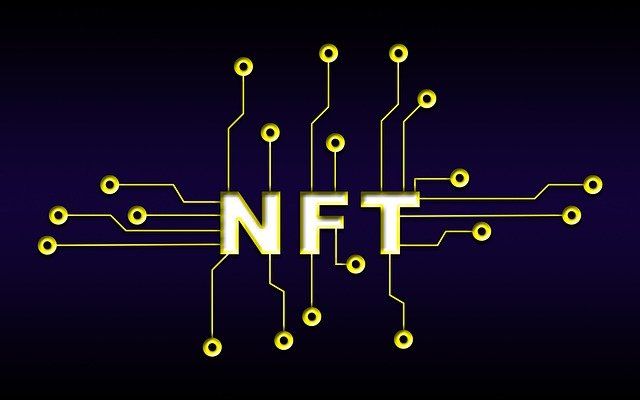 What Factors to Consider Before Selecting a Blockchain?
Selection of the right blockchain that would best serve your NFT is a challenging task. To help you, we present some important factors that need proper consideration before going forward on a blockchain.
1. Gas Fee
Whenever a transaction occurs on a blockchain, it must approve this transaction to get forward. Each transaction needs some energy to get verified. A "Gas Fee" is charged to the miners for each transaction to reimburse this energy. This gas fee value fluctuates depending on the following factors:
What is the demand for the blockchain?  
If the demand for a blockchain is high, the gas fee will be high.
How congested the blockchain is?
If it is overcrowded, more will be the gas fee.
At what time you are going to mint your NFT?
During busy times of the day, when the network is overcrowded with users, the gas fee is higher. Therefore, it is recommended to mint or buy an NFT at slower times to get the transaction done at a lower price.
So before deciding on a blockchain, the Gas Fee is a must-consider factor.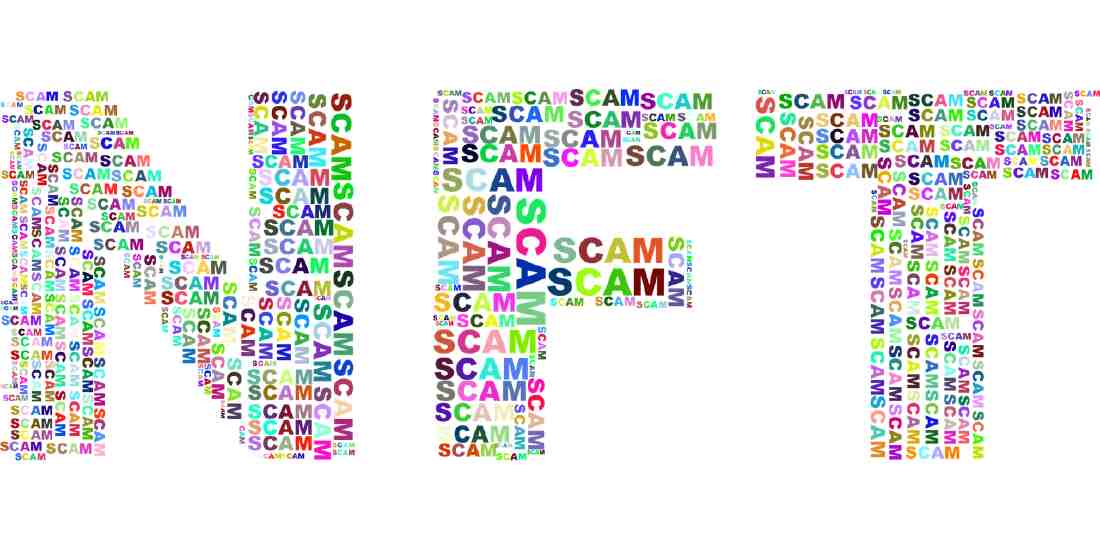 2. Transaction Speed
The transaction speed of a blockchain plays a significant role in making your NFT project successful. If the blockchain platform has low transaction speed, you will have to bear high costs against each transaction as the process will take a longer time to complete. You, as a seller, will not be the only one to bear the high cost, but the buyer will also have to bear it, which will ultimately affect the success of your project.
3. Three Intimidating Factors – the "Blockchain Trilemma"
Experts believe that if a blockchain possesses three fighting factors discussed below, it has the potential to facilitate a high transaction load and future growth. These factors include:
a) Decentralization– a blockchain must be decentralized to avoid control by a single individual or a group. Decentralization ensures more freedom to its users, even at the lower level, and they can fully control their transactions. It means that a user can initiate a transaction whenever he wants. He will not have to wait to get authorization from a centralized authority. It will ultimately save his time and efforts, ensuring a smooth transaction at each step.
b) Security– Blockchains are somehow vulnerable to getting attacked by scammers that can lead to your loss of money invested in an NFT project. To avoid security breaches, try to select a blockchain with previous records of upholding security. The blockchain you select must be using Proof-of-Stake, a tool of consensus mechanism to secure a blockchain. Moreover, the blockchain must be offering a "Smart Contract" to ensure complete security.
c) Scalability– A blockchain's scalability refers to the potential of a network to grow in the future. It is the ability of a blockchain to facilitate the increased transaction load. If a blockchain is scalable, it shows that it can achieve a greater TPS (Transactions Per Second) in the future by adjusting its consensus mechanism.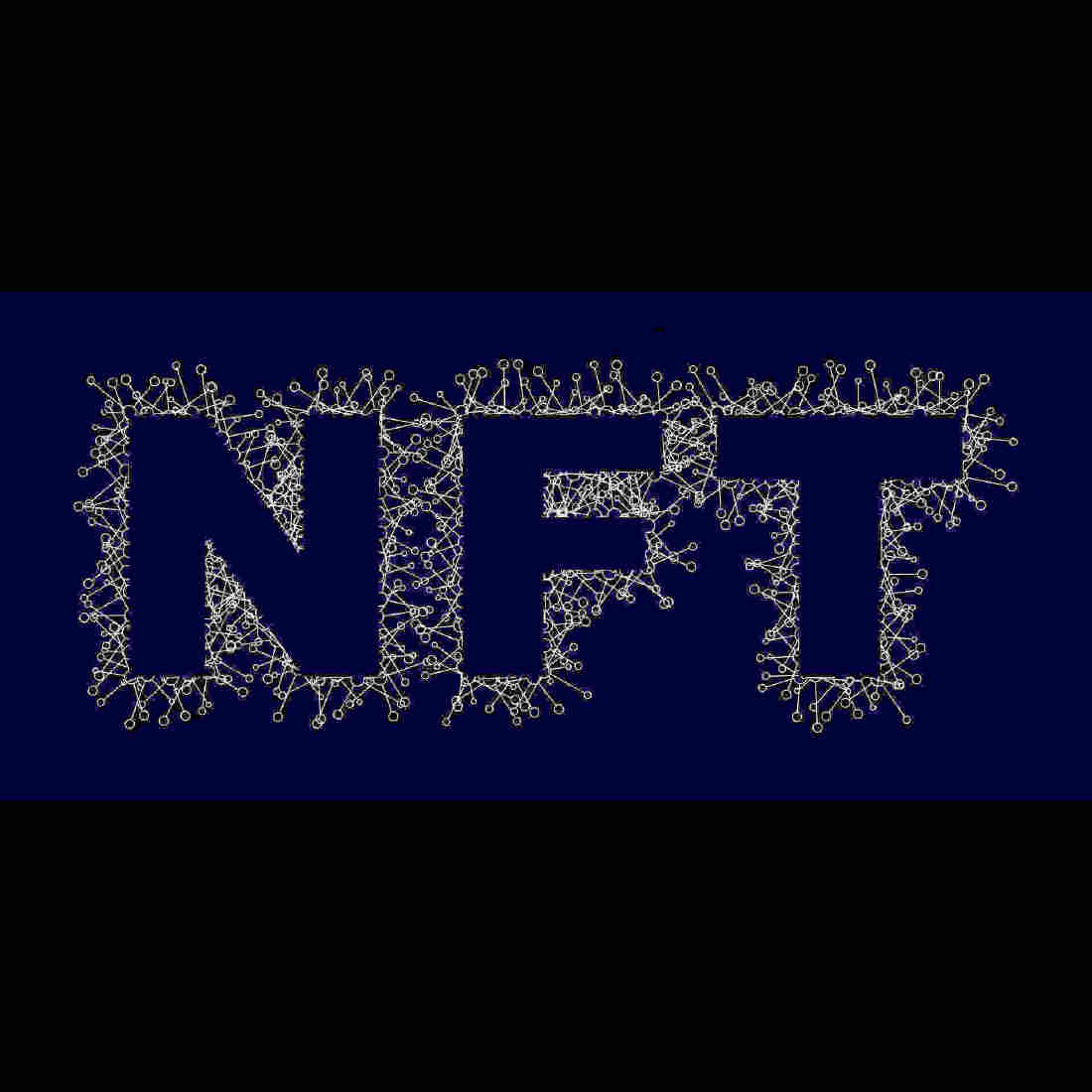 These three factors are called the "Blockchain Trilemma" that is seriously bothering the practitioners as most of the blockchains lack this trilemma. So, you must select a blockchain considering these qualities.
ETHEREUM Vs POLYGON
State that the main chain is Ethereum, while its supporting side chain is Polygon, it must not be wrong. To connect both chains, there is some sort of a bridge. The bridge locks the digital assets on one side and unlocks them on the other side. Hence, serves to transform one chain's assets into another chain.
Let's have a detailed comparison of both blockchains so you can overview the positives and negatives of each.
Ethereum
Ethereum is a decentralized blockchain to launch NFTs. It is an open-source platform that also allows the creation of a smart contract. This blockchain is known for launching the most popular NFTs as more people are acquainted with this blockchain.
Currency Used: ETH
Pros
Auctions Facility – OpenSea allows its Ethereum users to sell their NFTs through auction rather than just selling at a fixed price. Hence, on the Ethereum blockchain, there are great chances to sell your NFT at a higher price by accepting the highest bidder's offer.
Highly Secured – This blockchain is more secure for any transaction. The high gas fee is used to relieve users from network scamming by creating an entry barrier for non-serious investors. Hence, the high gas fee is an incentive to keep your NFTs secure.
Cons
Higher Gas Fee – A higher gas fee at a current value of $1.823 per transaction is the main disadvantage for Ethereum users.
We can categorize Gas Fee into two types:
1. One-time fees
2. Recurring fees
One-time Fees:
One-time fee further involves two types of fees:
1. Initialization Fee
2. Auction Approval fee
If you decide to launch your NFT on the Ethereum blockchain, you will have to pay a one-time account initialization fee. This fee is based on the current gas fee; therefore, it is not fixed.
To auction your NFT, you need a special token, "Wrapped Ethereum" (WETH). Before using this token, you need to get approval for the auction. This approval demands some fee that is called "Auction Approval Fee."
Recurring Fees:
Once you put your NFT for auction, you will be charged a fee every time you like an auction offer and accept it. After accepting the offer, you will again be charged a fee when you transfer your NFT to the buyer. If you cancel an NFT after listing it at the marketplace or cancel a bid, you will again pay some fee to convert WETH to ETH. This fee you as a seller have to pay on each transaction is called a "Recurring fee." The buyer also has to pay this recurring fee every time he buys an NFT from Ethereum.
Overcrowded Blockchain– As Ethereum is a highly crowded blockchain where numerous transactions occur simultaneously. This congestion is another factor for the high gas fee on Ethereum.
Lack of Scalability– It lacks scalability as its transaction speed is low because it is highly congested. It can process a maximum of 17 transactions/second.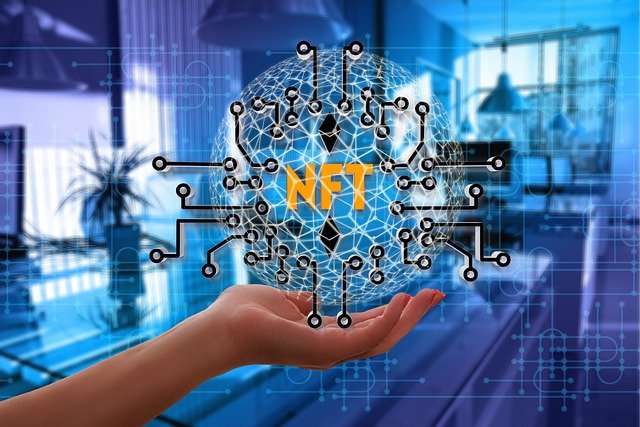 Polygon
Polygon refers to a decentralized blockchain scalability platform that helps connect and build blockchain networks compatible with Ethereum. It would not be wrong to call it a "replacement for Ethereum." The motive behind the development of Polygon was to utilize sidechains to fix the Ethereum issues of high gas fees and lack of scalability. Polygon whitepaper claims that they were the first to manage the main issues linked with Ethereum, including network congestion and huge gas fee.
Polygon, an India-based blockchain, was cofounded in 2017 by Jaynti Karani, Anurag, and Sandeep. It adjusted the Ethereum-associated problems by implementing a Layer-2 solution that allowed the users to get Ethereum's transaction verification at a minimum cost.
Currency Used: Polygon ETH
Pros
Cheap standard gas fee – It is the main positive factor that counts a lot for an NFT seller. The Polygon network charges a standard gas fee of just $0.1 to $0.5 per transaction. The highest gas fee recorded on the polygon blockchain for all transactions is 9.50 MATIC (15.86USD). At the same time, the standard gas fee on Ethereum starts from 25USD.
Quick Transactions Finality – The transaction finality is the affirmation that all the transactions occurring on a blockchain are completed successfully and can't be reversed now. Being built to sidestep network congestion, Polygon completes all the transactions faster than Ethereum. Polygon can process up to 65,000 transactions/second. Polygon has a transaction finality of 2.3 seconds for each transaction, while Ethereum has 10 seconds. So, you may complete the whole process in quite a shorter time if you use Polygon.
Cons
Lack of Familiarity – Numerous users do not know about Polygon as it is less popular in the NFT space. 70%of NFT enthusiasts are familiar with Ethereum, whereas those familiar with Polygon are just 30%. Therefore, it may indulge you in trouble if you are going to sell your NFT to people who do not recognize this blockchain. They may hesitate to purchase your NFT. Moreover, while they purchase NFTs with Polygon, they will have to do extra steps like adding Polygon currency to their crypto wallet or changing their ETH to Polygon ETH (WETH).
Lack of Security – As Polygon does not charge a high gas fee to its users, it is less secure comparatively.
No Auctions – You have to sell your NFT at a fixed price as OpenSea does not offer the auction option to its Polygon users.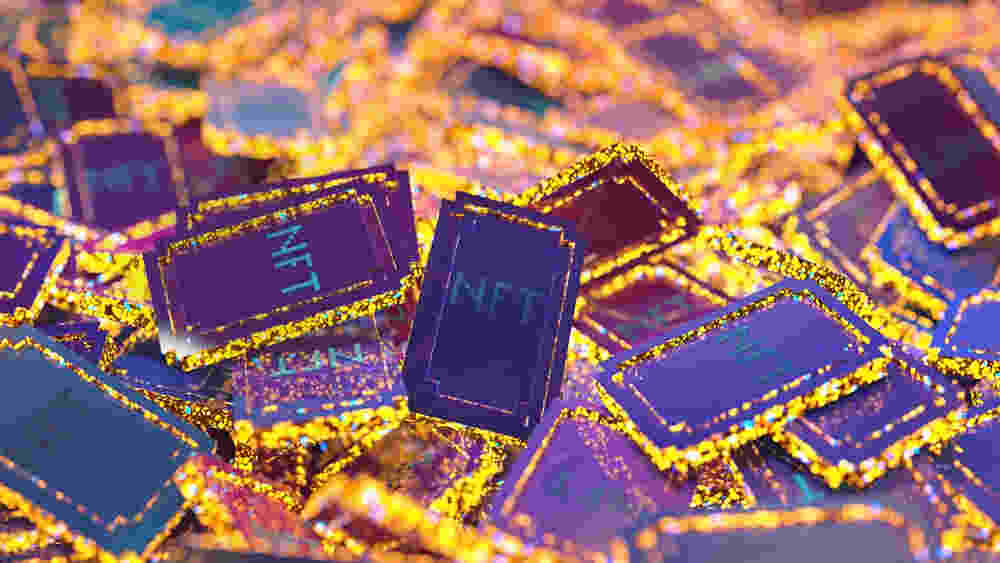 Under what circumstances Ethereum is an Ideal Choice?
1. If your audience is large and diverse but quite new to NFTs, it's preferable to go with Ethereum.
2. If you have low frequency but high-end NFTs, select Ethereum as it ensures more security.
3. If you feel confident that your NFT has a great chance to stand out even being more expensive, go for Ethereum.
Under what circumstances Polygon is an Ideal Choice?
1. If you have a large audience that has been in the NFT space for a quite long time.
2. If you plan to sell your NFT at cheaper prices, as it is ideal for low-value transactions.
3. If you have a high-frequency NFT project. For instance, if you are going to launch 7000-10,000 NFTs, Polygon would be a perfect fit because of its lower gas fee and cost.
Note: If you select Polygon, your audience might face difficulty bridging ETH to WETH. To avoid any hassle and confusion, endeavor to deliver the buyers a complete step-by-step guide to help them convert their currency.
Polygon – An Overall Advantageous Blockchain
Polygon is the new buzz in the NFT space. Its popularity is gradually increasing. Based on the limitations posed by Ethereum, many experts claim that Polygon is its best alternative and preferable.
What confirms Polygon as an Emerging/Preferable Blockchain? The Most Recent Developments
In 2021, Polygon emerged as one of the winners as its price which was $0.01 in January, raised to $2.92 by December. Today, Polygon has become the buzz of the crypto space and is preferred over Ethereum. Here are a few persuasive reasons behind Polygon hype!
Fun Fact: The first-ever Tweet was sold as an NFT on a dApp of Polygon Blockchain (Valuables) for $2.9 million.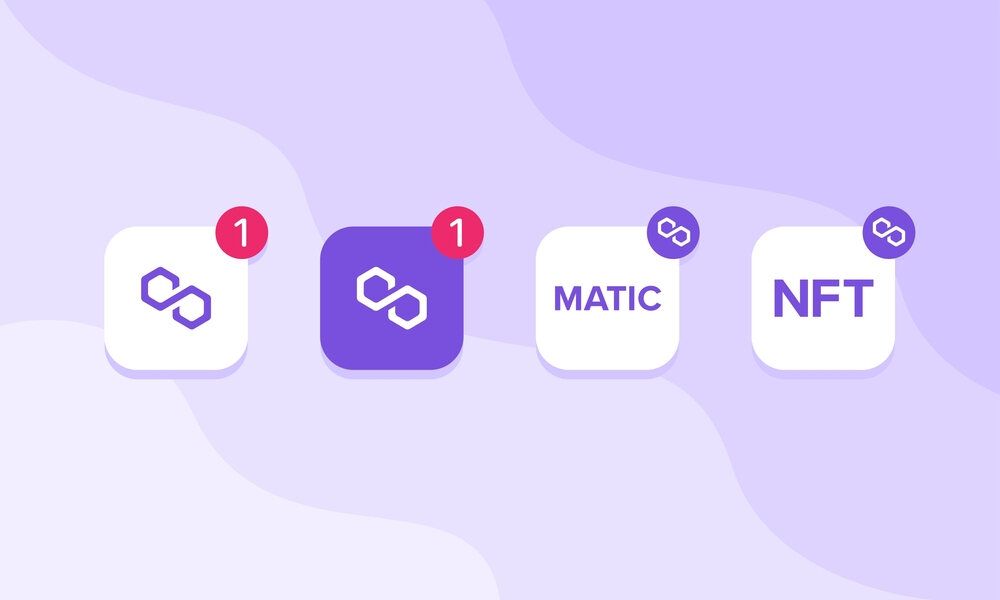 Statistical Confirmation
Users started to trade NFTs on Polygon in July 2021. According to Simran Gogia, the Polygon analyst, NFT trading volumes on the Polygon blockchain of OpenSea reached 78.9 million USD in January 2022, where 102,000 trades were being accomplished per day. Dune Analytics verifies Gogia's statement and claims that Polygon growth in January was 4% higher than December 2021 and 65% up than July 2021. Gogia, in the tweet thread, further reveals that the selection of Polygon rather than Ethereum blockchain helped users save 7.18 million USD per day or 70 USD per transaction.
All these recent developments and statistical proof regarding Polygon demonstrate an upward trend. Experts claim that Polygon has a shining future. With the crypto space becoming more extensive, Polygon has huge potential for continuous development.
Final Takeaway
Learning about blockchains is undoubtedly a long process, yet rewarding and exciting. Selecting blockchain for launching your NFT depends on several factors, including your objectives and audience.
It's better to launch your first NFT on Ethereum, but it has several associated issues. Polygon is a resourceful troubleshooter for these issues, which sometimes delivers poor customer experience. Based on a massive user base, Ethereum is often congested. The more the network is clogged, the more expensive transactions would be. To address all these concerns regarding Ethereum, Polygon has turned up as a conqueror that serves to save the day. More excitingly, OpenSea has recently announced that it is going to introduce an NFT marketplace on Polygon that would be free from any Gas Fee. So, if you have a huge collection of NFTs and plan to sell them to a niche audience, Polygon is the best choice as it charges minimal or almost no gas fee. Polygon can be said to be a Layer-2 solution to Ethereum, enabling you to arrange Ethereum Smart Contracts through its network. Though Polygon is comparatively less familiar, its acceptance is increasing and is likely to gain more popularity in a matter of time. No doubt, the future is bright for both blockchains. However, with all the benefits and recent trends discussed in the blog, I'm sure "Polygon" has a long way to go.