Artificial intelligence (AI) is a common theme in movie storylines, and these suspenseful tales frequently focus on the possible risks of AI and the good it may accomplish. It's not unexpected that concerns about AI are influenced by what we see in the media, as popular culture has a hand in determining attitudes about technology.
People wonder if we are building a future that we can control and if computers will still be answerable to people. It has also been the subject of science fiction in hit movies about AI. Although the idea of artificial intelligence has been around for thousands of years, the phrase was finally created in 1956 at a conference held at Dartmouth College in New Hampshire.
Watch: A.I. Artificial Intelligence Movie
Histories, fables, and tales of artificial things coming to life, reasoning, and acting like people are common in many cultures worldwide. These storytellers entertained (and maybe frightened) their Greek, Egyptian, and Chinese audiences with tales about automatons and bots. Filmmakers are also storytellers in the modern world, and artificial intelligence is a topic in many films. The consequences might range from funny to horrifying at times.
As an example, the movie Joker wasn't a hero. Villain picture where the villain used abilities to battle the hero and cause chaos in New York City. It demonstrated the stark disparity between the wealthy and the poor, the fortunate and the unfortunate, and how psychosis may affect a person's morals and mission statement.
MusiBaby Speaker
Therefore, watching movies about AI is more than a fun and entertaining pastime; it also has a crucial impact on how we see the universe and the collective consciousness. In essence, AI movies on Netflix educate viewers and disseminate ideas in much the same manner that early paperback books did.
Why Movies About AI?
The sharp distinction between movies and books—visualization—is one factor in the success of movies. In contrast to a book, visual material conveys information more efficiently, which is why individuals spend hours watching YouTube videos. Additionally, movies contribute to creating tangible images that aid in the retention of ideas. Seeing a movie is the best way to learn about a concept or to immerse yourself in a subject.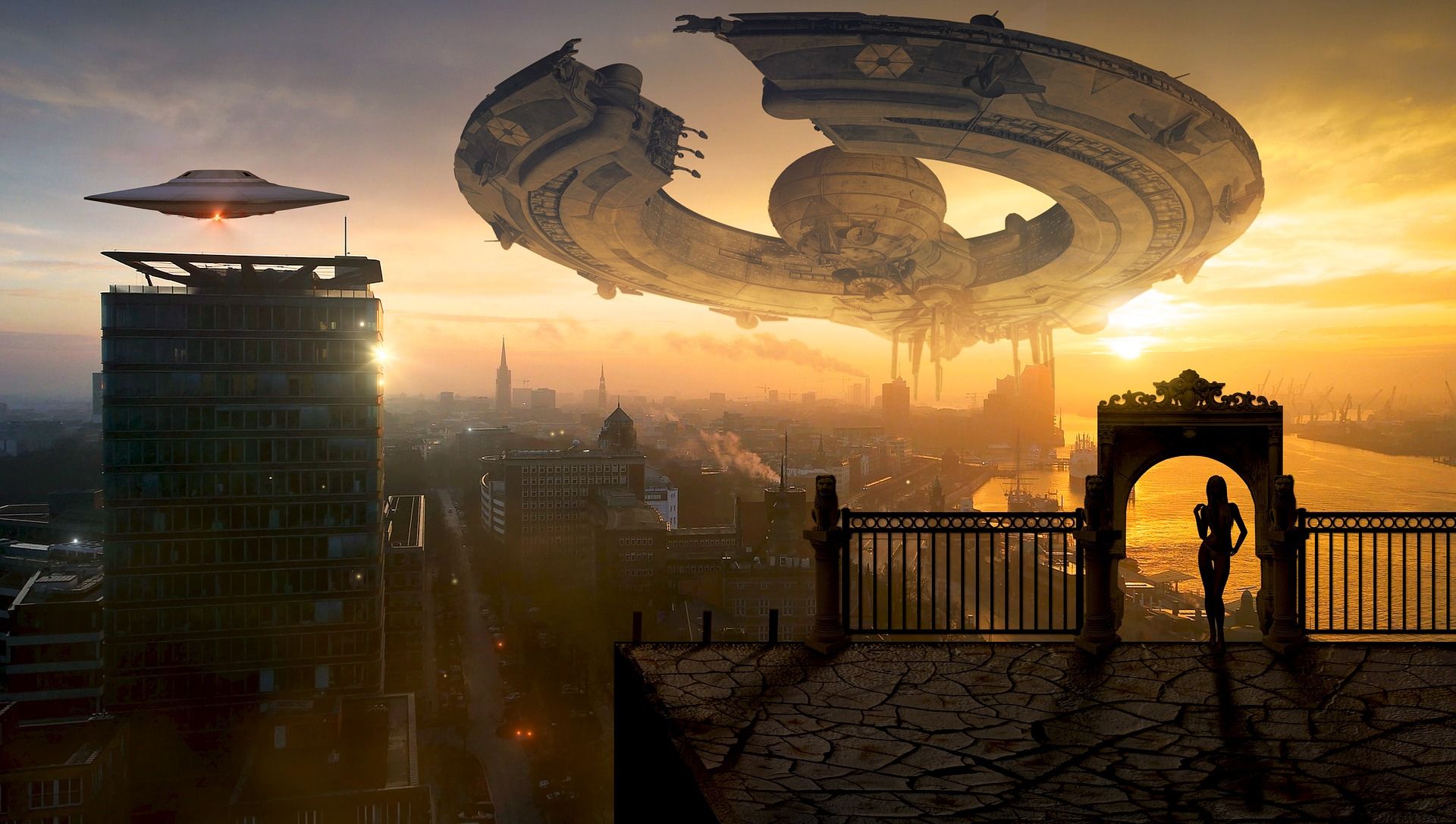 A.I. - Artificial Intelligence (Full Screen Two-Disc Special Edition)
The Allure of Movies About AI
Artificial intelligence raises the question of what is and isn't human for most humans. People unaware of AI's limitations and genuine extent become completely enamored with the future's potentialities, even though these potentialities are only sometimes tenable. The appeal of AI movie is utilizing it as a metaphor for the things people seek or fear, and if you don't get caught up in the reality of the technology, they make for interesting and thought-provoking narratives.
Watch The Lords of the Rings: The Rings of Power Season 1
Artificial intelligence movies are one of the best ways to influence public opinion, and by neglecting the genuine benefits that AI technology may bring us, filmmakers are determining what the public thinks—even if that belief is untrue. Additionally, they are losing out on many narratives that illustrate what it is to be human in actual people.
In Hollywood, Artificial Intelligence Movies on Netflix
These days, terminology like AI technology, machine learning, and data science are often used. In the best AI movies, AI is portrayed as a companion on space adventures or even a lover who helps humans with various jobs.
Netflix Key Statistics
Netflix's largest market, North America, accounted for $12.97 billion of its $24.9 billion in revenue in 2021, representing a 23.8% rise yearly.
In 2021, Netflix's operational profit was $5.1 billion, up 85% from the previous year.
In 2022, Netflix had 222 million subscribers globally.
Netflix's revenue rose from 1.36 billion to around 26 billion in just 13 years. Even though the streaming juggernaut has recently suffered losses, the number of Netflix subscribers has grown in keeping with this pattern.
DOSS SoundBox Pro Bluetooth Speaker
During the past year, Netflix has improved its movies about artificial intelligence and sci-fi movie selection. When it comes to contemporary independent films like Okja and Sorry to Bother You, the streaming movie library is particularly rich, reinforced by Netflix originals like Project Power or The Platform. Of course, you should always view A Clockwork Orange as soon as possible since you never know how long it will be available. Whether you're seeking alien invasions, heroes, spaceflight, technical threats, or futuristic visions, it's an exciting moment for fantasy fiction and movies about AI.
Minority Report / A.I. Artificial Intelligence [Steven Spielberg's Sci Fi Film Blu-ray 2-Pack]
In that vein, we have provided artificial intelligence movies list that everyone should watch. Instead of attempting to group them according to a rating system or release dates, we are giving them in IMDb rating descending order.
1. Black Mirror: Artificial Intelligence Movie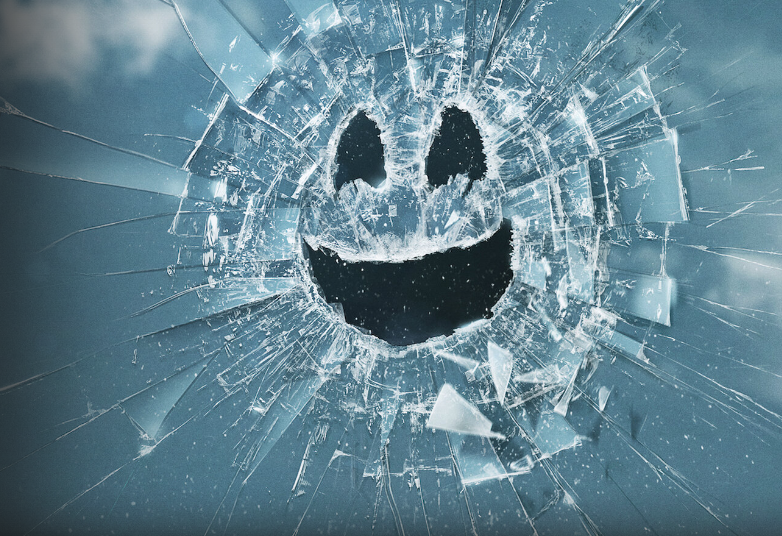 Premiere Date: December 4, 2011
Finals Episode Date: June 5, 2019
IMDb Rating: 8.8/10
Genres: TV Drama
Seasons: 5
Starring: Jesse Plemons, Cristin Milioti, Jimmi Simpson
Creator: Charlie Brooker
Average Tomatometer: 84%
Average Audience Score: 83%
Click to watch: Play
One of the most-watched and best movies about AI on Netflix series is this one. This artificial intelligence series on Netflix is well-known for its wacky science-fiction tales. The program presents a fresh spectrum of feelings and effects of contemporary technology. The potential outcomes leave the audience eager for more. The programs last 45 minutes on average. The show depicts cutting-edge, high-tech advancements that are frequently perverted. Unless otherwise noted, modern technology has a negative impact on human existence. The program gets an 84% rating on rotten tomatoes.
Watch Ex Machina
2. Love, Death & Robots: AI Makes Horror Movie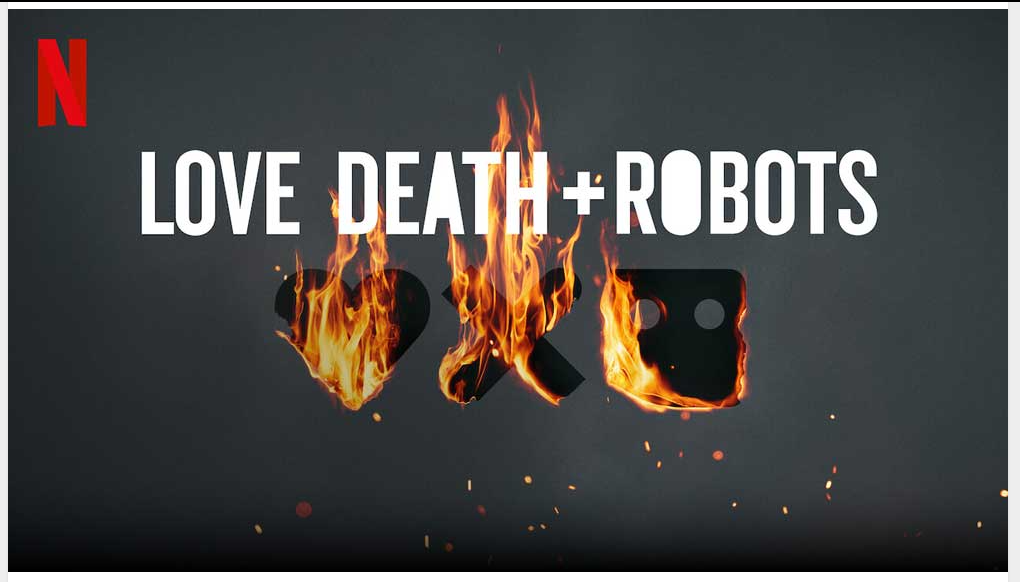 Premiere Date: Mar 15, 2019
IMDb Rating: 8.4/10
Seasons: 3
Genres: Netflix sci fi, fantasy, horror, and comedy
Starring: Joe Manganiello, Rosario Dawson, Seth Green
Creators: Tim Miller, David Fincher, Jennifer Miller, Josh Donen
Average Tomatometer: 85%
Average Audience Score: 80%
Click to watch: Play
The two-volume anthology animation series Love, Death & Robots spans many genres, including science fiction, fantasy, humor, horror, and more. The 2019 release of Netflix and Blur Studio's successful movie was already a 5-time Emmy winner in 2019 and 2021. The Tim Miller-created series has an IMDb rating of 8.4/10. It is a pretend play that revolves around the past and future of robots' way of living. The post-apocalyptic tales and movies about AI are the most popular among viewers. Because of this, the artificial intelligence series on Netflix is well-liked among fans of connected subjects. A renowned contributor to the series is Oscar-nominated filmmaker David Fincher. Each episode lasts around 20 minutes. There are now 3 seasons available on Netflix.
TREBLAB HD77 - Bluetooth Speaker
Love, Death & Robots has 35 episodes, each presenting a unique tale about love, death, and, you guessed it, robots. The entire series is loaded with sexual and violent material with the best sci fi on Netflix, as the title suggests. The show is a remake of the 1981 animated science fiction film Heavy Metal by Fincher and Miller. Like the original, the series largely imagines how people will interact with technology in a future governed by robots, AI, or an alliance. Each episode presents a distinct tale based on the novel and features a distinctive visual presentation.
Love, Death & Robots is a series rather than a movie, in contrast to the other items on the list, but it's still well worth the time it takes to watch.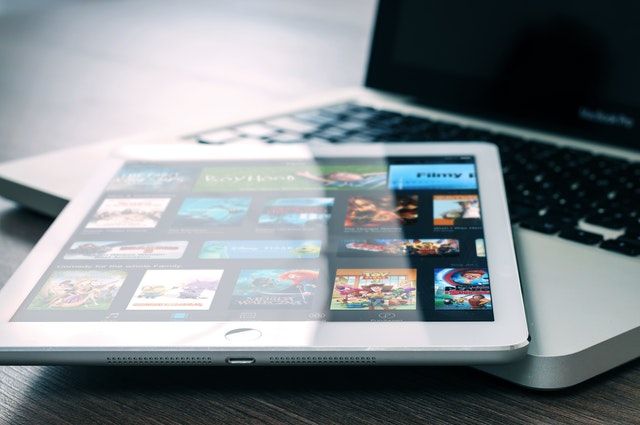 Watch The Best of Artificial Intelligence
3. The Social Dilemma: Netflix AI Movie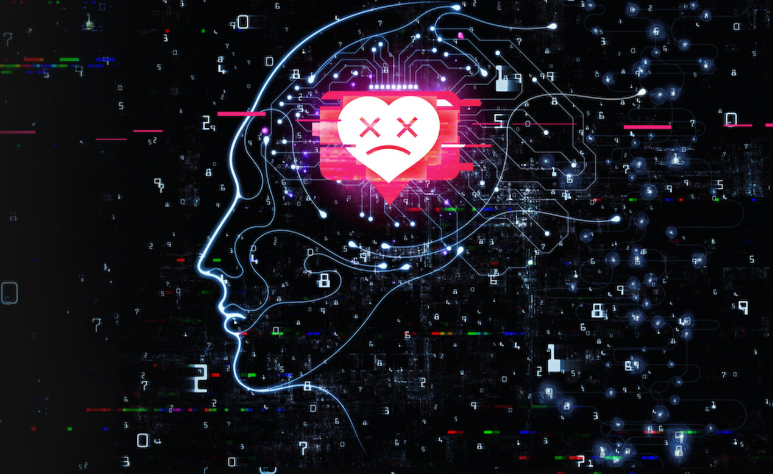 Premiere Date: September 9, 2020
IMDb Rating: 7.6/10
Genre: Netflix AI Documentary Film
Ends In:  1 hour and 34 minutes
Starring: Skyler Gisondo, Kara Hayward, Vincent Kartheiser
Director: Jeff Orlowski-Yang
Average Tomatometer: 85%
Average Audience Score: 83%
Click to watch: Play
The Social Dilemma is one of the best artificial intelligence movies and a wonderful sci-fi movie, even though it isn't based on artificial intelligence or data science. It is one of the best movies about AI that serves as a good illustration of how social media has a significant impact on our lives without our even being aware of it. Interviews with former workers who contributed to the creation of social media as we know it now is featured in the movie.
OontZ Upgraded Angle 3 Bluetooth Speaker
It is one of the artificial intelligence movies that covers a wide range of subjects, including data collection, individual data analysis, and the operation of recommendation systems. It also discusses media-related mental health problems and conspiracy theories.
4. The Mitchells vs. The Machines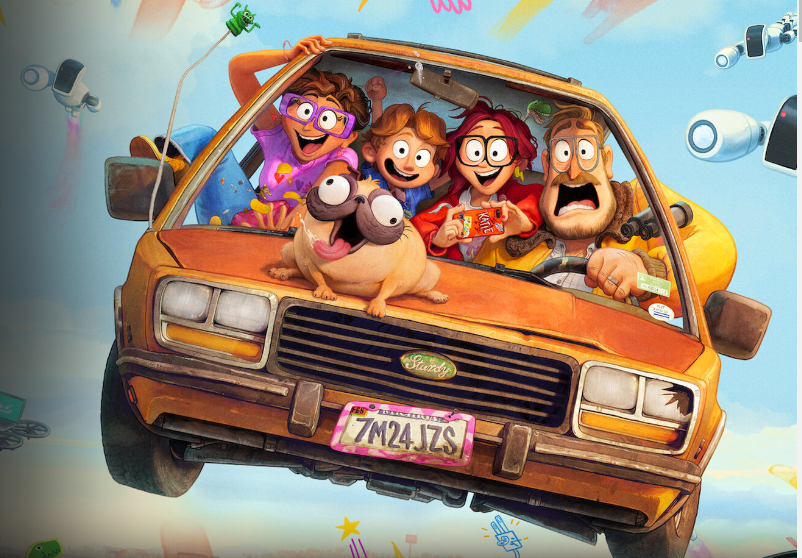 Premiere Date: April 23, 2021
IMDb Rating: 7.6/10
Genre: Comedy
Ends In:  1 hour and 54 minutes
Starring: Danny McBride, Abbi Jacobson, Maya Rudolph
Directors: Michael Rianda, Jeff Rowe
Average Tomatometer: 97%
Average Audience Score: 88%
Click to watch: Play
Robotics, wicked gadgets, and an insane family. In the animation artificial intelligence series on Netflix The Mitchells vs. The Machines, the Mitchell family battles a robot catastrophe in the middle of a road trip to rescue humanity. It is one of the recent robot movies appeared on Netflix to get people's attention greatly.
Ortizan 40W Loud Stereo Portable Wireless Speaker
In this AI Netflix movie, the Mitchells vs. the Machines, animated generational differences resemble a sci-fi carnival more than any other animated series. The first picture from director Mike Rianda is equally silly, amusing, and horrifying. It's simple to feel as disoriented or overpowered by the flashing lights and electrifying visuals as the primary family battling on one side of the title's grudge battle, but it's also simple to leave with the worn-out joy of a protracted, exhausting theme park excursion. Its genre-integrated family surges through each cluttered, crammed frame like they're attempting to escape (which they frequently are) and, in the way, makes the year's most vivacious, delightful, animated comedy. Jake Oller
It is one of the best movies based on artificial intelligence that looks at how people have grown too technologically dependent and how they can respect connections and improve collaboration.
5. Black Mirror: Bandersnatch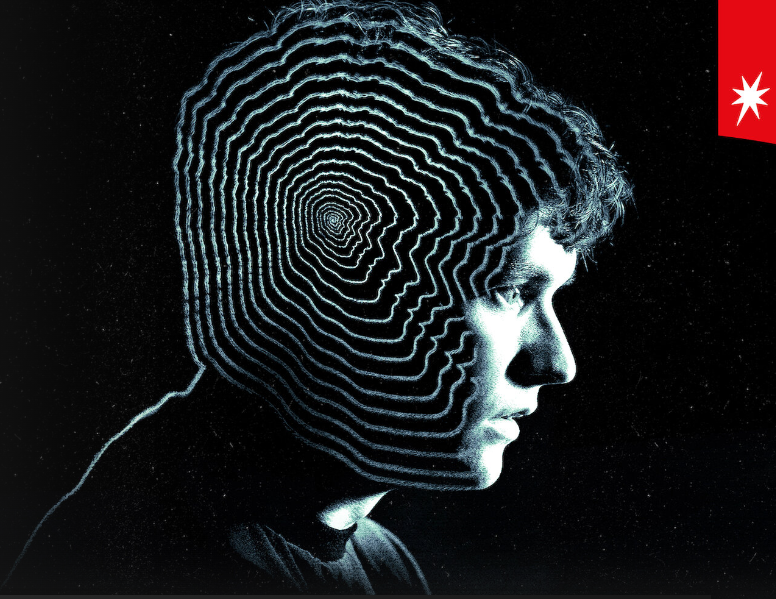 Premiere Date: December 28, 2018
IMDb Rating: 7.1/10
Genres: Sci-Fi Movies/ Fantasy
Ends In:  1 hour and 30 minutes
Starring: Fionn Whitehead, Will Poulter, Craig Parkinson
Director: David Slade
Average Tomatometer: Not calculated
Average Audience Score: 53%
Click to watch: Play
The film, which David Slade directed, is the first to allow the audience to decide what happens to the main character, a computer game creator trying to create his excellent multiple-ending game.
Tuitager Bluetooth Headphones Over-Ear
It is one of the best movies about AI with a decent IMDB score in AI movies list. It is a sci-fi thriller, much like the Netflix series BlackMirror. The programmer is the main character. He mentions both a book and a video game. He makes the mistake of challenging reality, which has several possible outcomes. Because of its heavy themes, this is one of the movies about AI that is inappropriate for younger viewers.
6. Coded Bias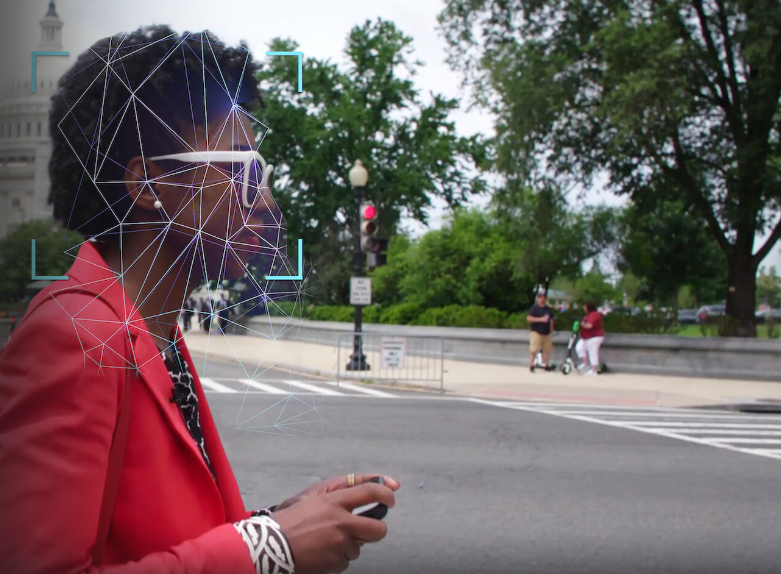 Premiere Date: January 26, 2020
IMDb Rating: 6.7/10
Genre: Netflix AI Documentary Film
Ends In:  1 hour and 25 minutes
Starring: Joy Buolamwini, Meredith Broussard, Cathy O'Neil
Director: Shalini Kantayya
Average Tomatometer: 100%
Average Audience Score: 57%
Click to watch: Play
It is one of the artificial intelligence movies that describes how AI analyzes previous data to anticipate the future and sheds light on the threat AI now poses to civil rights. This AI documentary Netflix, which focuses on AI, face recognition, and racial bias, has successfully educated viewers and ignited a conversation about privacy invasion and technology.
TUINYO Wireless Headphones Over Ear
7. I am Mother: Artificial Intelligence Movie Netflix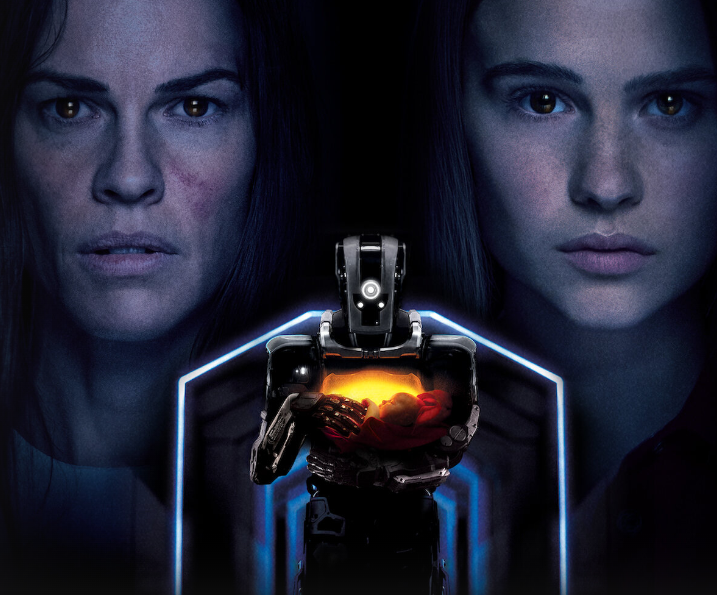 Premiere Date: January 25, 2019
IMDb Rating: 6.7/10
Genres: Sci-Fi Movies
Ends In:  1 hour and 53 minutes
Starring: Clara Rugaard, Rose Byrne, Hilary Swank
Director: Grant Sputore
Average Tomatometer: 91%
Average Audience Score: 74%
Click to watch: Play
A science fiction thriller movie, I Am Mother, one of the Netflix dystopian movies, destroy planet that serves as the backdrop for the whole film. It features several surreal scenarios that captivate the spectator. In a post-apocalyptic setting, a girl is raised by a mechanical mother. The adolescent girl is the first to have a robot mother as a caregiver. It keeps viewers interested in the movie.
HiFi Stereo Sport Bluetooth 5.3 Headphones with Earhooks
The goal and main plot revolve around how to get people back to live on Earth. 91% of Rotten Tomatoes users recommend the show. The reviews for this 2019 movie have thus far been positive. Discover what transpires when another lady enters their lives and threatens their relationship via one of these exciting movies about AI.
8. Oxygen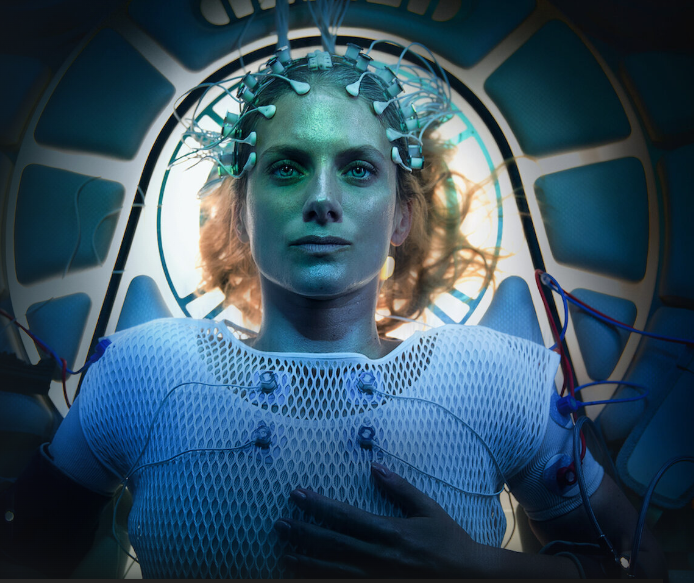 Premiere Date: May 12, 2021
IMDb Rating: 6.5/10
Genres: Science fiction
Starring: Mélanie Laurent, Mathieu Amalric, Malik Zidi
Director: Alexandre Aja
Average Tomatometer: 88%
Average Audience Score: 74%
Click to watch: Play
She must stay aware of her identity, current location, and how she got there. The action-packed thriller movie from France takes place nearly entirely within a cryogenic pod. The claustrophobic survival drama movie centers on the lead character's struggle to recall her memories to flee the capsule before the oxygen expires. Creativity has never been hindered by confinement. An example is oxygen, one of the AI movies on Netflix, which continuously fosters a stifling atmosphere and releases stress at every possibility.
SmartSee HDMI Wireless Display Receiver
9. Space Sweepers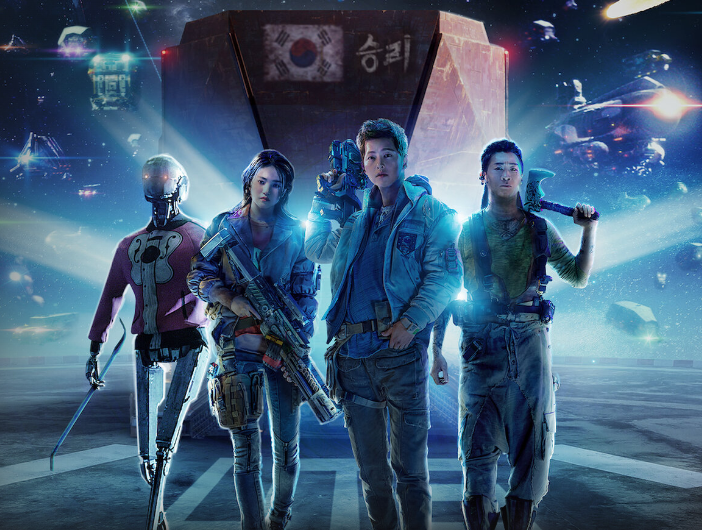 Premiere Date: February 5, 2021
IMDb Rating: 6.5/10
Genre: Sci-Fi Movie
Ends In:  2 hours and 16 minutes
Starring: Song Joong-ki, Kim Tae-ri, Jin Sun-kyu
Director: Sung-hee Jo
Average Tomatometer: 69%
Average Audience Score: 78%
Click to watch: Play
As a result of an environmental catastrophe, Earth is in danger of collapsing, forcing its people to hunt for other planets to colonize. Spaceships generate money by collecting space trash since jobs are in short supply. The plot begins when, on one of their space trips, they locate a little girl in a wrecked spacecraft and bring her back to their ship, where they discover that she is a bomb designed to detonate in the event of an EMP.
Meta Portal TV - Big Screen Smart Video Calling
This science fiction space opera combines aspects from some of the best sci-fi movies on Netflix that have come our way over the years with collective dystopian civilizations.
10. The Wandering Earth: Artificial Intelligence Movie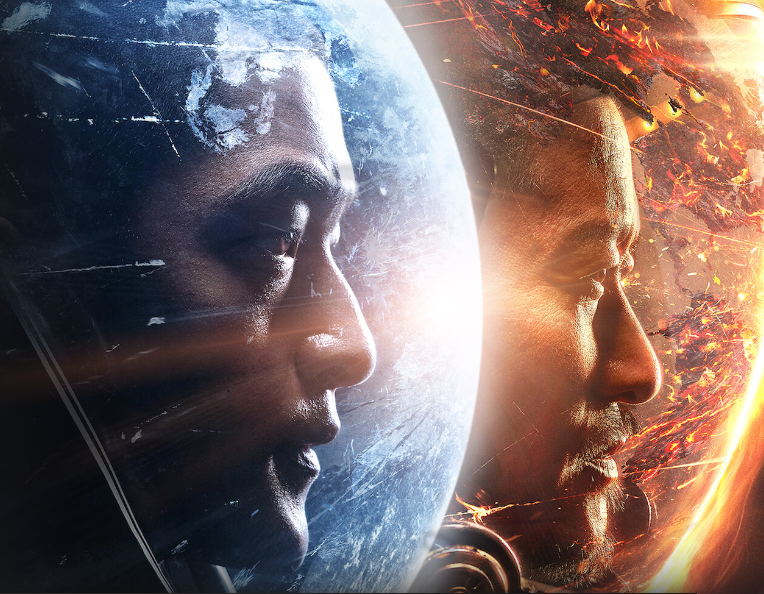 Premiere Date: February 5, 2019
IMDb Rating: 5.9/10
Genre: Sci-Fi Movie
Ends In:  2 hours and 5 minutes
Starring: Wu Jing, Qu Chuxiao, Zhao Jinmai
Director: Frant Gwo
Average Tomatometer: 70%
Average Audience Score: 48%
Click to watch: Play
A crisis of epic proportions is described in The Wandering Earth: The Sun has become volatile and will eventually expand to swallow Earth. The complete solar structure will be gone in 300 years.
WiiM Pro AirPlay 2 Receiver
In this artificial intelligence movie, the government created the most potent, authorized AI named "Moss" to ensure the "Wandering Earth" plan was strictly carried out. Around the AI Moss ally-turned-monster, Wandering Earth moves swiftly, and once the battle is decided, you can expect all-out combat!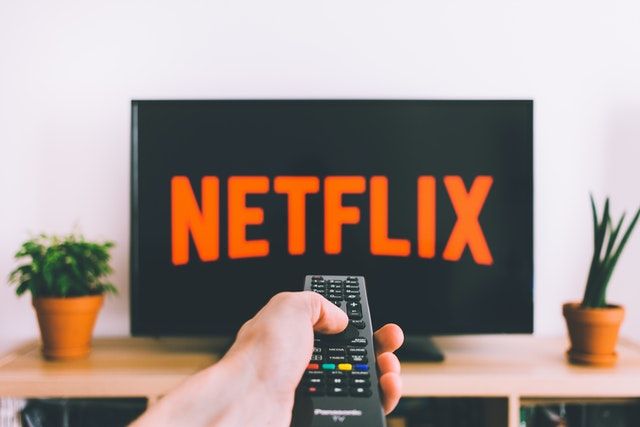 Movies About AI on Netflix: Closing Note
Artificial intelligence is the greatest creation made by humans. As shown in the movies, AI will bring about our extinction or enhance our cognitive and physical capacities, enabling us to accomplish amazing things. The issues they discuss are genuine, even if these films have a fictional setting. Hard issues concerning the technologies we develop should be raised. Can we influence it? Who and how will it affect? You should ask what technology should do rather than what it can achieve. For instance, AI may serve the world in various ways, such as by improving workplace productivity and preserving languages, history, and the environment.
Nreal Air AR Glasses with Nreal Adapter
The advantages of AI are genuine, but there are also risks involved. Tech businesses must guarantee that products are developed ethically, with openness, and under the direction of principles. Governments and civic society, however, also have vital roles to play. We all must collaborate to formulate the appropriate responses to challenging issues. Have we missed your favorite artificial intelligence movies on Netflix? Send us some comments and let us know what we missed regarding artificial intelligence movies!