The real estate business is one of the most money-making business in the world. According to MSCI, the global business volume of assets purchase was $8.9 trillion in 2018 which increased to $9.6 trillion in 2019. From consumer property buying and selling strategy to investments in developing commercial mega-projects, from urban town planning to building smart cities, AI is making its way to the real estate industry.
The real estate sector usually adopts innovation slower than other departments because of its reluctant attitude towards emerging technologies such as Artificial Intelligence. However, nowadays there is a significant positive trend in the strategy and approach among the entities involved in selling and purchasing of the property. The businesses have welcomed the AI with the core of heart as AI promised to handle repetitive and laborious tasks performed by humans. Applying AI in business was a turning point of this century that has changed the entire face of business processes.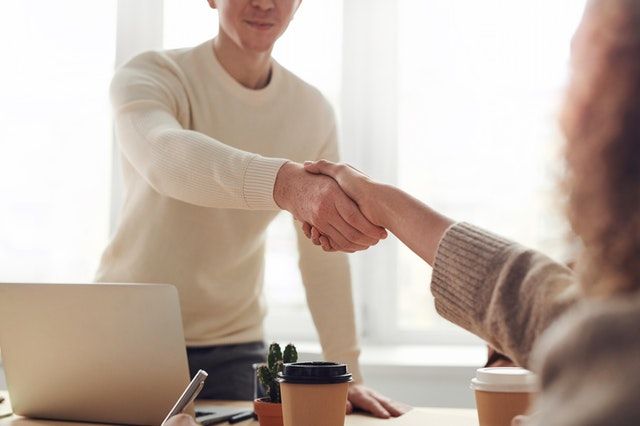 As the things are going digital, marketers now prefer to upload pictures of the property with full details on the social media and other marketplaces. The interested people find them with different search filters, including location and property size. Apps share all this information to various partners and marketplaces with the consent of users. AI predictive models are trained on this structured and unstructured data to recommend properties according to user's financials and interest. Any person doing a million-dollar or thousand-dollars business can efficiently find a compatible home with AI recommendations.
Use of AI in real estate has made it one of the advanced industries. Not only AI has improved the home buying and selling experience for clients and agents, but also it is phenomenal in predicting prices of the property using computations and machine learning models. Real estate was known to be the second least improved industry globally according to the Morgan Stanley Digitization Index. Nowadays, it has become much more advanced. The agent can focus on the customer's needs and draw logical conclusions to offer them the right home. The CEOs of technology companies and development managers are focusing on learning AI concepts to adopt it in their systems.
A common perception about AI is that it only works as robots in detecting faults, making corrections, and hence, leading humans. But in reality, Artificial Intelligence might work invisibly in a software system that leads to a considerable difference. A significant number of use cases are under-performing in multiple foundations for improving their status in the market. With continuous improvements and rising usage of AI, the ways of its exponential growth are also emerging.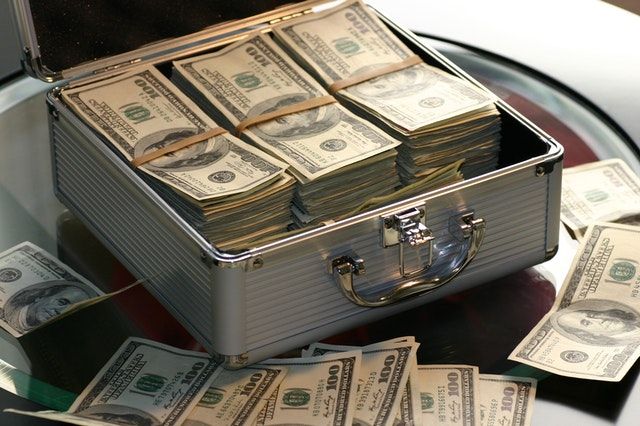 The Current Situation of AI in the Real Estate Market
The first AI-powered real estate transaction was made in 2018; it acquired two multi-family buildings for $26 million in Philadelphia. Then the algorithm, "soon to market detection" picked up this property to decide when it will be introduced in the market.
To understand how much beneficial is AI for real estate, thousands of data points were searched and adequately analyzed to provide such useful data, including:
The financial value for a property
Major characteristics of a property
The chances of natural disaster in that particular area
State of that local real estate market
The number of houses released
And many more
It's the beginning of AI in the commercial real estate sector, and soon it will amaze this field with exciting new features. The CEO of Bractlet (infrastructure investment solution company), Alec Manfre, stated that:
"Once we have the data, we have to find out what it means; for instance, how is the building currently operating? How to control the building? or is the building working rightly?"
AI will also permit property owners to analyze how and where to invest their money. According to Manfre:
"AI allows property owners to analyze how they need to invest in their buildings, where they can invest in, and what their returns are ultimately going to be."
How is AI Changing the Real Estate Sector?
The large enterprises are focusing on working for the advancement in data organization. It will help to track fluctuating property prices from user-generated content for in-depth analysis and getting valuable insights. According to PwC, Artificial Intelligence will lead the global economy to $15.7 trillion by 2030. Software algorithms will evolve to deal with even problem areas like voice identification and decision-making strategy. Ultimately, it will reduce the chances of errors leading to incorrect decisions because of the unavailability of required data.
AI is concerned with four basic categories:
Automated Intelligence: It deals with programs, including routine, non-routine, cognitive, and manual matters.
Expanding Intelligence: It allows humans to make the right decision.
Supporting Intelligence: It makes it easier to do tasks at a faster rate with a high probability of accuracy.
Autonomous Intelligence: It makes processes automated to eliminate the need for human assistance.
These AI factors in the real estate sector will improve operational efficiency and provide automated decision-making facilities. Moreover, these programs identify the patterns to make a connection between different components of big data sets.
Information Management is the primary application of AI in the real estate industry. It can collect extensive data about the whole property or even a single building asset. A virtual data room is associated with it for storing documents, translating international transactions, and validating parameters in real-time.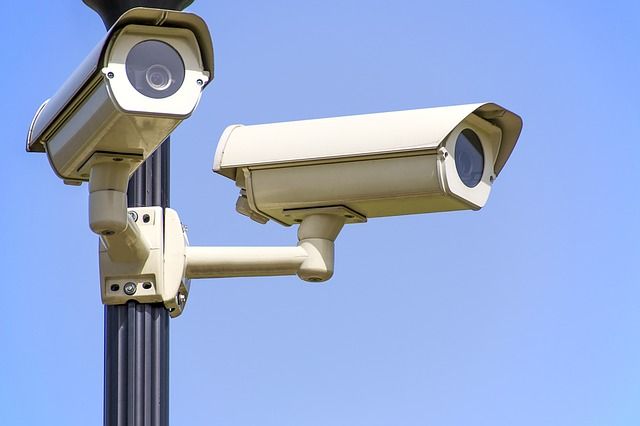 Relevant Uses of AI in Real Estate
AI tools help to improve the efficiency of stakeholders, asset managers, sellers, and brokers in the real estate industry. They also bring cost-effective solutions by eliminating the need for property management teams.
1)  Intensifying Lead Generation and Marketing
AI-enabled processes collect information about consumer data for improvement in eCommerce businesses. Furthermore, there are unique apps with machine-learning interfaces for the betterment of lead generation and marketing strategies. A content marketing specialist, Melanie Sovann, stated that:
"A chatbot can become an amazing virtual assistant for your clients and a great way to deliver personalized content directly to leads."
If a person decided to run an ad regarding a new house listing in a fascinating location to target Millennials, he could do it in two ways:
Firstly, run a Facebook ad (traditional way) to attract an interested audience to the listing page. It will provide views and probably their email addresses.
Secondly, when a lead clicks on a Facebook ad, Facebook Messenger will instantly open up with a chatbot to answer his choirs. In this way, the person who showed interest in the ad will get subscribed to the chatbot's newsletter and start receiving related content daily.
These chatbots ask the audience to fill out a particular form to collect data about target traffic; thus, help to get a more precise audience for the next turn. AI-enabled chatbots also ask questions from a lead like:
What's your price range?
What type of property do you need to sell, buy, or rent?
At what location you are interested?
And many others
REX doesn't use multiple property listings and charge only 2 percent from realtors and home-buyers that typically exceed five to six percent. It works with agents on salary-basis avoiding contract ship. The company involves in tracking users who click on the ad and their retention time on a website. Thus, its advanced AI system recommends ads to the audience according to their interest. Smart algorithms also track homeowner's data searches to estimate their buying capacities. It also identifies potential buyers by considering their activities on REX web-portals. The application finds user's preferences about a particular ad and then suggests them the right property in the right place in real-time.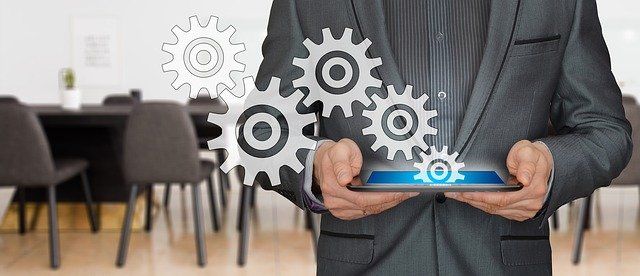 2)  Improve Home Search for Clients
Since home listings are available online for homebuyers to search online for homes with several filters, they can search for a particular location, cost, number of rooms, and square footage with many other customized options. But still, it leaves house hunters with lots of homes to check and makes it challenging to consider a single home.
Machine Learning helped in lessening this frustration; it analyses the human's search pattern to show similar results next time and create an accurate picture of the client's interest. Zillow, for instance, combines searches of potential property buyers and makes a list of properties that they search frequently or closely related to their search. It works similarly to Amazon as its quick deep learning system recommends more books to a buyer who's interested in buying books.
Some AI-focused tools also have a conversational interface to answer frequent questions, including:
How many cars fit in the garage?
Does the house have a pool?
Does the home have a backyard?
The founder of West Realty Advisors, James Paine, share his statement:
"When it comes to the real estate industry, the best way to get the best chance of securing a sale is to provide clients with the property that's perfect for them. if an AI-based algorithm can help to surface the perfect properties for each different (portal) viewer, you'll quickly become the go-to Realtor in tour area and beyond."
Trulia is a Francisco-based company that aims to provide a perfect living place viaan outstanding browsing experience. It comes with 35 filters and unique keyword research to offer the customer a highly personalized search. The app uses AI to memorize preferred items; for instance, it records wall color, paints, construction material, and even floor plans. It assembles data of all customers to recommend similar home selection options to the customer based on his interest.
3)  Efficient Prediction about Property Value
Real estate businesses now can track listings of both rental and personal buildings. Moreover, AI-powered tools help to find requests for maintenance, tenant requests, and other related information. This tracking will help to identify the most common issues in the real estate market like price trends, tenant preferences, and maintenance issues. It's AI's most prominent feature to predict what will happen in the future that's also applicable in this industry. Here, AI can interpret rent and sale price fluctuations and identify the exact timing for selling a building with enough profit.
An Israeli startup Skyline AI works as an AI investment manager and predicts property value accurately. Moreover, it has access to the world's largest industry data pool, and it has a significant effect on its success. The prediction accuracy in Skyline is extraordinary as it uses about 130 unique sources of data and analyzes over 10,000 features of each asset. It joins software engineers and real estate experts with AI to offer unusual investment calculator. The app analyses deal of the last fifty years to compare this information with over 100 resources; it helps in predicting present market trends. AI algorithms predict future rental costs about a particular property and provide buyers where to invest their money.
Another well-known application is Francisco-based Zillow; it generates hot leads by processing multiple data points. Its AI helps in finding the listing type based on customer's interests. Furthermore, it scans and collects data from the previous searching activity on REX portals and other related searches. Zillow is a time saver app for realtors and 3D walking tours with personalized search recommendations. It is also famous in image analysis for partially estimating property value. Machine Learning even access the interior building details and sell it to the customers.
4)  Avoid Budget Overrun Issue
Construction mostly suffers from budget overrun and leads to mismanagement of other tasks. McKinsey reported that the significant construction programs are completed with overbudget (exceeding 80 percent) in history. For instance, the well-known Sydney Opera House construction was completed in $70 million that's more than the planned budget.
AI-supported tools help in solving this problem using robotics, AI, and LIDAR imaging like Doxel, a California company-based startup. It uses an autonomous robot to capture a 3-dimensional image of the building sites and an AI algorithm to analyze it further. Ultimately, it gives insights about the construction and alert managers regarding any ongoing problem. Its results are incredibly reliable in reducing overbudget by 11 percent. A highly efficient autonomous system tracks installed items and automatically estimate their earning value. Its AI system instantly points out the installation error and enhance productivity by 38 percent.
5)  Smarter Real Estate Management by Artificial Intelligence
Real estate management costs increase when it's about big organizations like corporate offices. It is typically known as "Silent Cost" as money loss is invisible outright. According to JIL Occupancy Benchmarking Report (2018), 30 to 40 percent of office building space remains free from use. However, it doesn't matter how best one is paying for his building; it will lead to employee frustration if not managed well.
TRIRIGA is a solution app introduced by IBM to improve the real estate industry by enhancing its management efficiently. It works to gather information from several sources (Wi-fi & IoT devices) to be analyzed by AI algorithms. It will, in return, create valuable insights. Natural language processing allows employees to talk to space and AI tools rearrange office layout according to the user's needs automatically. TRIRIGA decreases maintenance costs by creating an appealing environment. The app is committed to manage workspace for employees wisely and reduce space wastage.
Another startup is Gridium that saves energy and optimizes property resources. ML (machine learning) algorithms analyze weather data and detect spikes in energy usage to alert property managers. Besides, it helps in decreasing operational costs; LinkedIn uses Gridium technology to manage and save $100,000 in operating costs.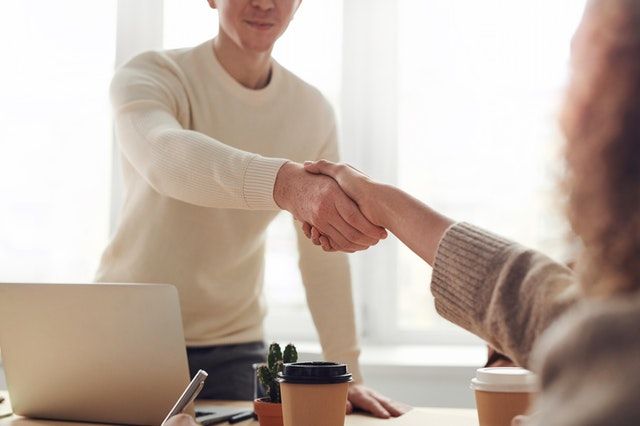 The Future of AI in The Real Estate Sector
AI has disruptive potential in benefiting real estate businesses in many significant ways. The decision-makers are focusing on exploring more use cases to boost the real estate industry like other AI-powered departments. However, the faster the companies learn how to introduce data science in their businesses will be productive for both the clients and the owners.
AI adoption in real estate is not at the start but a continuous process; companies should plan their long-term objectives and then apply AI tools to reach their destination in less time and more accuracy. Artificial intelligence can't replace humans, but it plays a significant helping role. People buy a comfortable home with their personal and emotional decision to get peace of mind. So, to avoid any compromise, Emotional AI should be introduced in the future to deep-learn human's feelings and detect emotional cues regarding home choice.