Food patterns and diet are important factors to improve the lifestyle by preventing diseases. The food industry comprises complexities, and the journey for innovation in the food industry is long, from idea generation to commercialization. It is reported that diet significantly influences the evolution of CNCD (chronic non-communicable diseases), including, cardiovascular diseases, depression, and obesity. Further, product ideas and advanced packaging demand thorough data collection, testing, and certification before approaching consumers. If this work is performed manually, it brings high possibilities of errors that ultimately lead to time and money wastage with no beneficial outcomes. Here AI in nutrition plays a significant role in offering the extraordinary potential for preventing diseases and better treatment methods.
310 Nutrition - Vegan Organic Plant Powder and Meal Replacement Shake - Gluten, Dairy, and Soy Free - Keto and Paleo Friendly
Traditional data recording and calculation methods were tedious and not free from human errors; luckily, disruptive digital technologies stepped in to record data and calculated mission-based statistics effectively. Transformation offers a strong basis to use previous data to better the next generation. Artificial intelligence and machine learning in nutrition use raw data and extract competitive features that are advantageous for predicting better dietary plans. AI in nutrition optimizes four core operations as discussed:
Food Science: AI automates recipe building by performing in-depth market analysis and ensures safety measures.
Distribution and Supply Chain: AI in nutrition helps via predictive analytics in minimizing wastes, saving costs, visual pattern recognition, agile, and accurate forecasting.
Customer Experience: Artificial intelligence monitors customer traffic and engagement and learns from insights to promote self-service and sales systems.
Manufacturing: It involves reducing risk and predictive maintenance with IoT (internet of things) to create better-connected businesses.
1. Nutrition Industry Overview
Let's have a glance
According to Global Newswire, it is predicted that the human nutrition market will approach $465.4 million with a CAGR of 6.6% annually by 2025.
Markets and Markets predicted that personalized nutrition would grow faster through programs, testing kits, and apps at 15%.
Wellness Creative Co predicted that obese people have higher medical costs of about $1428 than normal healthy persons, about 40% of the US population.
Nutricost L-Glutamine Powder (500 Grams) Unflavored - Gluten Free & Non-GMO, 100 Servings
2. How Nutrition AI Determines People's Health Metrics?
Randomized trials in the nutrition field are complex because this technique demands sticking to a diet for years, resulting in higher human error chances. There are several factors of dietary recommendations that influence everyone differently; hence, the ideology of a universal diet plan for everyone fails here as it is impossible biologically. Artificial intelligence allows researchers to analyze big data and better understand how diet affects human health patterns, including factors influencing their nutritional needs.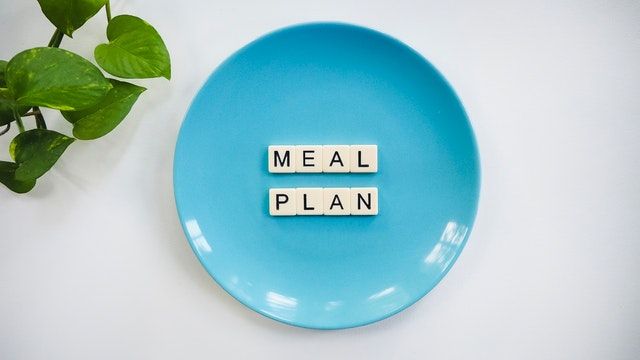 3. Personalized Nutritional Guide by Artificial Intelligence
Nutrigenomics strives to integrate genomic science with nutrition to improve nutritional-based artificial intelligence. DNA tests recommend a personalized diet plan focusing on specific aspects of a person's microbiome, including lifestyle, genetics, and surroundings. These suggestions are based on data extracted from billions of human dietary patterns. Such nutritional guides based on the nutrigenomic approach help scientists leverage AI for personalized recommendations and interventions.
Artificial intelligence made it possible to analyze personal health metrics and give birth to many ongoing projects in the same field. For instance, smartphone nutritional applications are developed that use deep learning to analyze photos of plates for streamlining food logging processing without human-based errors. However, a complete dataset must comprise major factors like sleep patterns, activity levels, microbiome functioning, and medication consumption. Advanced algorithms help achieve this goal by tracking important health metrics for personalized AI diet chart plan development. In the coming five to ten years, it is expected that AI and ML techniques will grow further in the nutrition and fitness department.
Optimum Nutrition Gold Standard 100% Whey Protein Powder, Extreme Milk Chocolate, 10 Pound
4. Top Machine Learning and Artificial Intelligence-powered Apps to Maintain Fitness
World Obesity reported that about 2.7 billion adults get obese, and about 177 million are expected to get influenced by 2025. The advancement in technology has changed the strategy to work on dietary plans properly. Several companies are passionate about exploring ML and AI potentials to bring remarkable nutrition and diet improvement innovations. Artificial intelligence and machine learning have become primary components of daily workouts. According to technologists, AI empowers fitness apps by increasing engagement dramatically. Plus, AI-powered apps save fitness enthusiasts' money as AI trainers are less expensive than human experts and easy to follow as they don't have to go out to join a gym. AI fitness software makes fitness apps more compelling and engaging.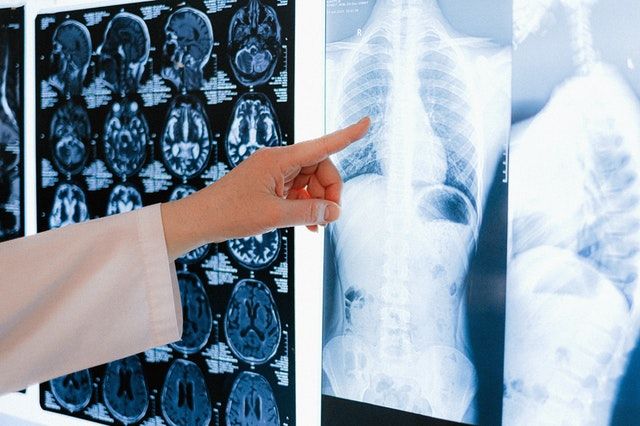 Plenty of AI in nutrition apps are available with high accuracy; some are discussed below:
1.      Neutrino: AI Nutrition App
As the name shows, the app delivers nutrition-based analytics and data to its users and becoming a leading platform for delivering AI fitness services. It uses mathematical and natural language processing (NLP) models to deploy predictive analysis for tailored data compilation. Further, it shares nutrition-based data with its partners through SDK and API integration to enhance its services and product offering.
It is an Israel-based startup founded in 2011 shares pregnant women to personalize their body's nutritional demands. This app joined its effort with IBM's natural language power to offer 24/7 support and food recommendations.
ProLon Fasting Nutrition Program - 5-Day Kit, New Soup Variety
2.     FitnessAI: Ultimate Workout at Home Solution
This fitness AI app is created with customized workout plans per user. It started as "gym only software" but now updated its system to meet "at home fitness" demands. FitnessAI claims to "outperform any human fitness trainer" as its algorithm is trained on over 5.9 million workouts. Moreover, it considered over 10 million sets, weights, and reps from about 30000 advanced gym-goers and weightlifters over three years. In other words, it is an excellent example of machine learning in action for planning workouts exceptionally.
3.     Fit Genie: Smart Calorie Counter
This AI-based application produces tailored data about calorie intake and shares food suggestions accordingly. Its AI is strong enough at recognizing an individual's taste, body type, food preferences and then tell what one should eat accurately. These suggestions also offer ingredient substitutions to reach one's body's nutritional demands. All these benefits are gathered in a single nutrition and activity tracker app.
4.    Freeletics: Europe's #1 Fitness AI App
Freeletics doesn't promise to be better than a human expert trainee, but it is a well-known fitness app in Europe. It allows its users to stay active and participate in fitness struggles everywhere while getting AI fitness suggestions. According to its CEO,
"85% of its customers enjoy AI-generated workouts and called them perfect."
Its coaching algorithm offers nutrition and exercise advice based on scientific research, users' input, and personal preferences. Also, it shares a community page where users share information about their success, interact, and inspire others.
5.     Suggestic: AR-Based App
It works on a machine learning algorithm in collecting data from persons' health using tracking devices and food logging to share tailored food suggestions. Its bot answers the user's queries throughout the day. Moreover, its augmented reality feature recommends menu items when users sit in a restaurant when the app is pointed to the menu list. You can download this excellent fitness application from iStore to see active AI in nutrition.
Greater Goods Nutrition Food Scale, Perfect for Weighing Nutritional Meals, Calculating Food Facts, and Portioning Snacks, Designed in St. Louis
6.    Vi Trainer: Virtual Coach
This virtual coach uses AI to help its user achieve fitness objectives by motivating them to run more often. It shares the best-customized training plan based on your age, gender, current body level, goals to achieve, and other factors just after you install the application. Vi fitness AI app is in action in starting enjoyable and dynamic training in real-time to personalize users' experiences based on their preferences. Plus, its bio-sensing headphones make it unique among other similar options. It offers exercises that can be performed, whether inside or outside.
7.     Calorie Mama: Cultural Food Identifier
Its image classification and AI-powered technology involve in identifying food rightly. When a picture is shown to it, Calorie Mama calculates calories in it. Its food AI, proprietary API, is trained to detect and identify cuisines globally, making it the best food identification app.
8.    Whoop: Improve Sleep Patterns
A professional baseball approves this fitness app for in-game use. It collects and stores data in the cloud for processing, making it unique among other fitness apps. Up to 100megabytes are available for each user per day. The wearable is used to boost sleep and recovery patterns. It focuses on manually assigned sleep stages by the polysomnography technicians and reproduces them with trained machine learning algorithms. The app provides automated sleep stages and estimates per day performance compared with other users over time. Thanks to artificial intelligence in fitness, that learns and responds accordingly to improve human health.
9.    Eat Right: Tailored Food Recommendation System
The app developed by Amos Wong specializes in using machine learning and artificial intelligence. It identifies dishes on the menu, and then AI in nutrition helps the user prefer the right dish over others.
10. Lark: Training and AI Fitness Coach
It is a conversational, interactive, smart, and modern fitness app that tracks fitness productivity and talks with its users. It is also known as weight management and human fitness training coach. Its outstanding AI-chatbot shares intriguing suggestions for health improvements, available for both iOS and Android users. Plus, it uses data from leading nutritional experts globally and uses users' devices to track their lifestyle choices, activities, and routine works. It asks about eating habits to suggest the best meal plans, health solutions, sleeping behavior, and exercise routine.
5. Hot Startups Using AI in Nutrition
1.      Ainova: Low Carb Food Production Facilitator
Location: Chile
Launching Year: 2020
Purpose
This startup uses AI to improve the food sector's R&D (research and development) processes. It allows manufacturers to produce new food, alter present techniques, or replace animal-based ingredients with plant-based sustainable ingredients. Plus, it promotes plant-based vegetation to overcome manufacturing costs and time.
2.     Savormetrics: Food Quality Analyzer
Location: Canada
Launching Year: 2017
Purpose
This analyzing tool uses artificial intelligence to measure food products' quantitative and qualitative properties without harming them. Its focus is on biophysical and biochemical metrics to detect food contaminants and decay curves to determine their shelf lives. Moreover, it predicts harvesting, ripening, and processing time to get an earlier estimation.
3.     Doing Lab: Instant Multi-Food Recognition
Location: South Korea
Launching year: 2016
Purpose
It is an excellent food recognition solution offered by Foodlens that recognizes several food items in a single picture. It also correctly determines the distance between the food and the camera to estimate food quantities in each picture. It calculates food's nutritional content, cooking style, added sauces, and ingredients. Foodlens supports medical and health centers to deliver improved food solutions to patients and offer new insurance products.
4.    Trellis: Improves Food Production Quality
Location: Israel
Launching Year: 2016
Purpose
Trellis startup predicts market demands and business tactics via an artificial intelligence-based cognitive learning solution. After studying historical harvesting data for food production, it maintains agricultural manufacturing and supply chain solutions. It analyzes the market by studying the food market, its distribution systems, and how weather influences the crop. It shares timely recommendations and predictions about supply chain optimization to help food manufacturers to become scalable and stable economically.
5.     Stop Fake Food: Fraud Detection and Prevention Startup
Location: Switzerland
Launching Year: 2016
Purpose
It specializes in stopping food counterfeiting activities by using artificial intelligence and Raman spectroscopy for checking food quality and authority. It analyzes food patterns and detects key food authenticity via machine learning and neural networks. After scanning food, stop Fake Food shares a detailed report about food type, safety, compliance, and composition parameters. In short, it analyzes various factors of food at various supply chain points.
6.    UM.AI: Smart Food Advisor
Location: United Kingdom
Launching Year: 2015
Purpose
It tracks and analyzes what is being eaten to share tailored food suggestions. The company says it uses cutting-edge technology in machine learning to structure over 2 billion data points related to food simply and logically. The user tells UM.AI what they have the same way as talking to their family or friends, and now AI controls the rest.
7.     The Not Company: Animal Food Substituent Creator
Location: Chile
Launching Year: 2015
Purpose
The company Not build an artificial intelligence model, namely "Giuseppe," and programmed it to be the world's smartest food scientist. It considers meat-based recipes and remakes their versions based on plants to change the original recipe's taste, texture, and flavor. It allows customers to generate different versions of meat-based products to eliminate the need for land for animal farming.
8.    Suggestic: ML-based Recommendations for Type 2 Diabetes Patients
Location: United States
Launching Year: 2014
Purpose
Suggestic focuses on machine learning potentials towards Type 2 Diabetes reversal to personalize nutritional programs. It considers blood, DNA, gut microbiome, saliva, activities, and AI diet to share tailored recommendations. The company initialized this startup from a DL startup using algorithms in fraud detection.
9.    Nuritas: Bioactive Peptide Discoverer in DNA
Location: Ireland
Launching Year: 2014
Purpose
The company is committed to providing efficient and quick access to the most health-improving components in food, known as bioactive peptides. The platform combines DNA analysis with artificial intelligence to discover active novel peptides with scientifically proven beneficial properties, including antimicrobial, anti-inflammatory, muscle recovery enhancement, type 2 diabetes management, and skin-aging solutions.
Furthermore, these peptides are used in various products like medical and functional foods, dietary supplements, pharmaceuticals, personal care, and cosmetics.
10. SmartPlate: Food Identifier
Location: United States
Launching Year: 2011
Purpose
SmartPlate is a machine learning-based food identification system that develops a "Smart Plate" that involves tracking what you eat. It visually determines what is placed on the plate, weighs the filled portion, and shares a report comprised of nutritional data and calorie calculation via a smartphone app. It uses machine learning to detect foods better. The accuracy of its advanced optical recognition system exceeded 99% with different foods and determined the differences. For instance, wheat bread and white bread, pasta Alfredo and pasta with marinara sauce.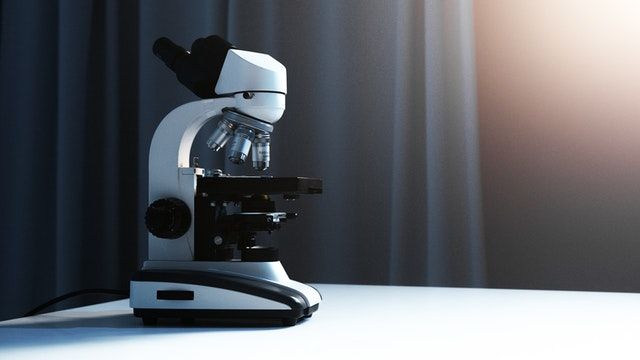 Precision Medicine and Artificial Intelligence
Precision medicine is another field where AI helps with individual variability in genes and lifestyle. Precision medicine is significantly improved due to the development of the major biologic database, patient characterization methods, and smart technology involvement. Healthcare providers depend on computational tools as these are trained on previous related information, and their electronically generated decisions help them decide on better treatment strategies. AI in precision medicine learns and develops a relationship among variables to create an input-output mapping known as data interpretation.