Robotics was introduced for the first time in 1898 when Nikola Tesla remotely controlled the movement of a robot boat in an artificial pond during the event of an electrical exhibition in New York. Based on that experiment, Tesla is known as the "Father of Robotics". Almost fifty years later to the introduction of robotics, Alan Turing, a British Polymath introduced the mathematical potential of "Artificial Intelligence". He introduced different ways to build intelligent machines. With robotics already prevailing on the scene and AI emerging as the most advanced technology, it did not take much time to merge both of them to develop an "AI Robot". AI and Robotics are the most stimulating but controversial combination. Everybody perceives a robot performing repetitive and exhausting tasks at the assembly line, but there is no general agreement on the notion of Robots being "Intelligent".
An "AI robot" is a smart robot that observes, learns from its surroundings and experiences, and develops its aptitudes based on that learning. It can team up with human beings to work together, be their companion, and learn from their behavior. Moreover, it can walk, play games, and entertain us through dancing and many other activities. Based on its magnificent uses, the demand for AI robots is rising at a great pace. It has been estimated that the market size of AI Robots that was 6.9 billion USD in 2021 will reach 35.3 billion USD by 2026 at a CAGR of 38.6%.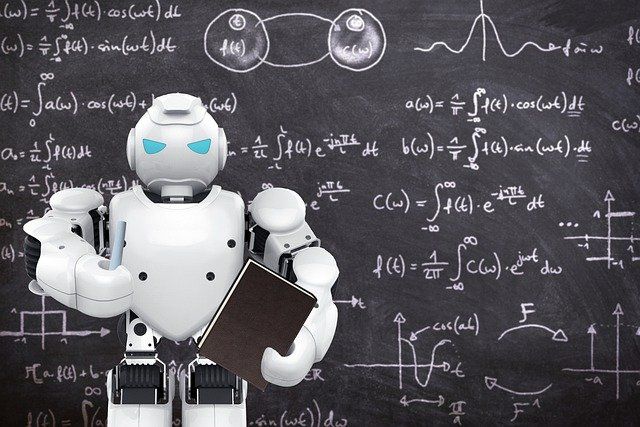 Anticipating the potential demand for AI robots, Amazon, the world's largest digital retailer has arranged a huge inventory of AI robots in its warehouses of different marketplaces. It is selling a wide range of AI robots for kids and adults at budget-friendly prices. These AI robots are operated through remote control systems or batteries. In this blog, we will have an overview of the best AI robots available at Amazon.
Premium AI Robots at Amazon
Since the beginning of the science-fiction era in the 1960s, robots have been an element of fascination for the youth. Our young generation is grown up with the dream of being lost in space. Pre-millennial generations have been fascinated by seeing robots taking orders, walking, and dancing in movies. But, millennial and Gen-Z visualize robots as their companions.
Amazon is selling superior-quality AI robots for kids as well as adults. Having an AI robot is open-ended fun. Experts believe that robot toys are very useful for kids' development. These smart robots are interactive, educational, and entertaining. Let's discuss a few of these smart robots one by one!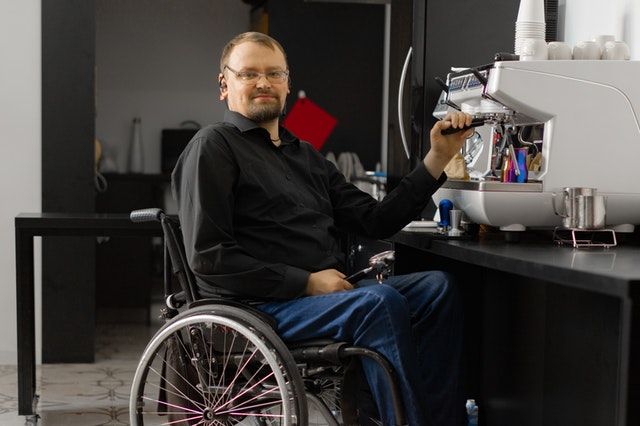 1. Wonder Workshop Dash – a Voice Activated Coding Robot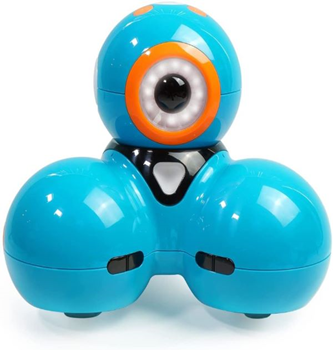 Manufacturer: Wonder Workshop
Age Group:6-11 years
Product Dimensions (L x W x H): 7.17 x 6.69 x 6.34 inches
Dash is a voice-activated AI robot that helps kids in learning to code. This "award-winning" educational robot is being used to teach kids in more than 20,000 classrooms worldwide. Dash comes with a one-year subscription to "Class Connect" and the Blockly App to power it. The Class Connect includes 60 narrative Math activities. Besides the classroom, Dash is perfect to use at home to let your kids work on coding projects solo or in groups. It helps kids to build critical thinking skills. This physical robot gives you access to a digital robot. On the screen of this physical robot, you can program your virtual robot by yourself in a 3-D environment. It responds to you in two ways, via your voice command or five free STEM apps. Through any of these free apps, kids can program this AI robot to move, dance, make sounds, etc. It will help kids develop their confidence as they will feel like digital architects when they see their designs becoming alive.
Dash can roam and amuse you with its perfect dance moves. It also makes sounds and turns its way to avoid obstacles. Dash – equipped with free apps, and a rechargeable lithium-ion battery with a standby time of 30 days, is highly entertaining with several interactive challenges.
2.  Miko 3 – a Deep Learning AI Robot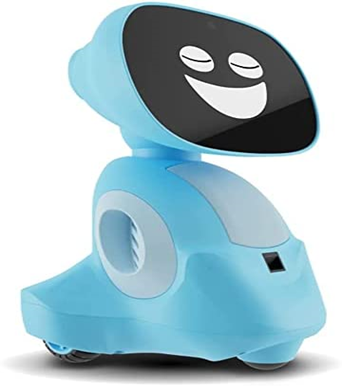 Manufacturer: RN Chidakashi Technologies Pvt Limited
Age Group: 5-12 years
Dimensions (L x W x H):6 x 6 x 7 inches
Miko 3 – a Deep Learning enabled robot is designed for a kid's world to understand and respond to him in a friendly manner. This AI robot has an emotional intelligence machine that enables it to identify, recall and remember the mood of its user kid while interacting. Hence, it does not just recognize and address you by name but understands your mood and responds accordingly. It demonstrates various emotions, including curiosity, empathy, sadness, and excitement. The best thing about this little AI robot is that its understanding of your moods grows with each passing day. The more it interacts with you, the more it understands you.
Miko 3 instills in kids the feelings of friendship and helps them develop a social connection to boost their confidence. It is developed with a high-quality touchscreen that can make it a safe alternative to phones or tablets for kids. This AI robot has a high-tech HD camera with a wide angle and sensors to measure/identify the distance and obstacles.
Miko 3 gives the parents access to Telepresence – a Miko Parent App. Having this access, you can observe and monitor your kid's activities while staying in touch via video call. You can also track your child's time usage and check the improvement in your kids through this app. It also has several coding apps that will help kids learn to program. The smart little robot with its super-powered brain constantly explores for fun and inspires kids to play and challenge their brains.
Miko 3 is a trustworthy AI robot with data encryption without any privacy threats. It does not require any battery; just a 5V, 3A USB type -C charger is recommended for good performance.
3.  MiP Arcade – an Interactive Gaming Robot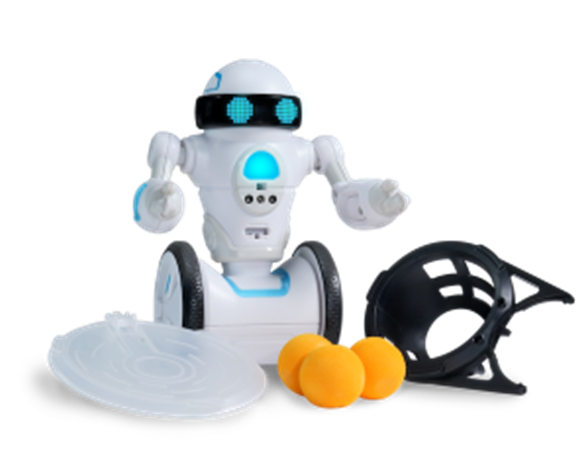 Manufacturer: WowWee
Age Group: 6-15 years
Dimensions (L x W x H):6.3 x 3.25 x 7.7 inches
MiP arcade is another award-winning robot that can make your home "a game room" with more than 20 App-enabled and screen less games along with Rc modes. It includes many "Brain Train Games" like Padlock and Reaction Game. You can check your memory, mental level, and reflexes via any of the Brain Train Games it offers. You can unlock several free games from Apple Store or Google Play via its MiP Arcade App. With its multiplayer games option, challenge your friends or family and enjoy a fun-filled competition.
MiP Arcade is a self-balancing robot with "Carry, Balance, and Stack" options. Just attach the tray (available in the pack) between its hands, put your little stuff on it, and watch it hold for you. This little robot also comes with an attachable basketball hoop and three basketballs. You can make MiP Arcade stand while holding the basketball and enjoy playing it. It is an ideal buddy you can make a bond with. This quirky robot is amazingly responsive with its "GestureSense" technology and 80-plus expressions and eye reactions. You will get entertained with its funny expressions and dance steps. MiP Arcade works with 4 AAA batteries that are included in the pack.
4.  Zivko The Robot – an Interactive AI robot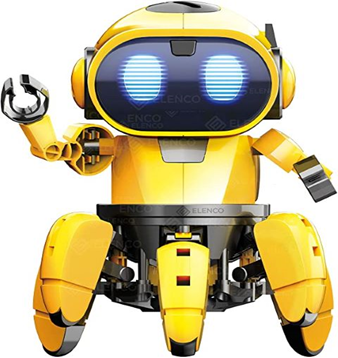 Manufacturer: Elenco Electronics, Inc.
Age Group: 10 years plus
Product Dimensions (L x W x H): 14.5 x 9 x 3 inches
Zivko is a Hexiped AI Robot that is not assembled when you purchase it. Its pack contains separate parts and tiny screws; you have to assemble it first; that in itself is a fun and mind game. All the instructions are clear with pictures. Its manufacturer "Elenco Electronics" is famous for introducing toys involving STEM activities, so Zivko is not an exception.
This AI robot works in two modes;
1.        Follow Mode – If you set your Zivko on this mode, it will behave like an obedient pet, following wherever you move. It manifests its own gestures and emotions to make you feel like a natural pet.
2.      Explore Mode – In this mode, Zivko will identify any obstacle on its way and changes its direction to avoid it. Kids can create entanglement for it to enjoy observing how it navigates and explores.
This interactive robot requires 4 AAA batteries that are not included in the pack. Zivko offers impressive sound and light effects. This stem robot is ideal for young engineers above ten as it helps them polish their inborn capabilities while delivering endless fun.
5. Boxer – Interactive AI Robot
Manufacturer: Spin Master
Age group: 6 years and above
Package Dimensions: 5.25 x 5.25 x 5.25 inches
Boxer is a small interactive robot delivering huge fun while working on 3 LR44 batteries. This quirky bot organically ranks within top ten positions on amazon's first page. Boxer comes with 10 game cards inside. Kids can play games such as Paddle Bot, Go Kart and Bot Bowling, etc., with this smart boxer. You can choose one of the gaming cards and let the boxer roll over it to scan. This, in turn, activates the game. Once you start playing with this bot, it will show you its quirky personality through its emotions like happiness, sadness, sleepy, grumpiness. This smart bot can manifest a complete range of emotions. Kids can even play more than ten games if they download the "Boxer app" to their smartphones.
Boxer has built-in gesture sensors to respond to kids' movements in a funny style. It has interactive touch sensors. Kids use their hand movements and the boxer zigzags and scoots around to follow each movement. This plucky small robot is equipped with infrared sensing along with balancing motors. It can spin, somersault, and show amazing wheelie tricks!
The best thing about Boxer is that it requires no assembly and comes to life as soon as it is out of the box.
6. Ruko Carle – Large Smart Robot
Manufacturer: Ruko
Age group: 4-9 years old
Product Dimensions: 11 x 4.7 x 15.8 inches
Ruko Carle is a smart interactive robot that can work through remote control, voice commands, phone APP, or gravity sensor. That is why it is a perfect solution for a wide range of age groups. It organically ranks on the first page of Amazon. It has numerous control ways to get responses from it for kids. It has a built-in Bluetooth speaker to play songs and unlimited stories. Through this robot, you can play any MP3 audio from your phone. Further, it can dance in eight different steps. Equipped with 14 voice commands, Ruko can talk to you in a friendly voice. You can say certain dialogues and it will respond with different answers. It has five levels of adjustable volumes, while it's at level three by default. It can do gymnastics, walk, play and record messages. Its face has LEDs that make it a more responsive-looking robot. LED face changes just like different Emojis to express its emotions. It has 9 powerful and flexible motors that enable it to move smoothly and hurriedly. It has gesture sensing to feel your hands motion and turn right, left, walk forward, or backward. It responds in a lively voice when touched on its head and promotes interaction with kids. These activities stimulate the child's inquisitiveness to interact with the robot. This smart robot is easy to operate as it is remote-controlled. When fully charged for two hours, Ruko can continuously operate for 2-3 hours.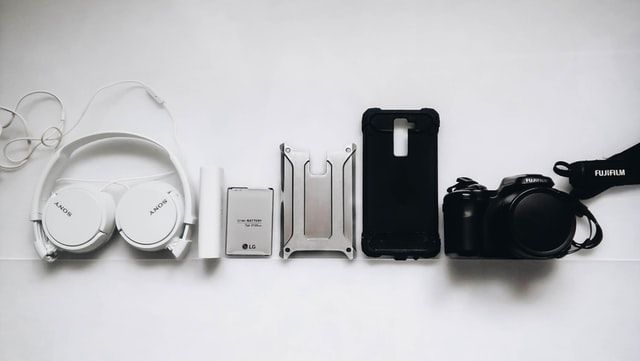 7. Codey Rocky – STEM Educational Toy Robot
Manufacturer: Makeblock
Age group: 6 years and up
Product Dimension: 4.01 x 3.74 x 4.05 inches
Codey Rocky is STEM education and programming toy comprising of more than 10 latest electronic modules. These modules work on AI and IoT technology with MAKEBLOCK app and neuron. Its 16 x 8 LED Display enables it to express a variety of emotions and animations. It has a pair of powerful motors, built-in WIFI and Bluetooth, various sensors for voice, distance, color, and light, 6-Axis Gyroscope, IR Transmitter and a Gear Knob. All these features of this small track-mounted robot using wireless connectivity make programming and controlling more interesting and interactive.
Kids can learn coding within a few minutes through its block-based programming and robotics hardware. This coding robot enables the learners to change a visual code into Python and keep going with the latest and practical coding language. Kids and adults can practice Python coding easily through this smart robot with the MAKEBLOCK app.
First of all, you have to download the android app. The android app has three modes:
Drive Mode: In this section, kids can just drive the robot around with the help of a screen joystick. On the android device, the bubbles appear. These bubbles transfer to the screen of the robot once touched on the android device.
Draw and Run Mode: You draw a random pattern on the robot screen and the robot would walk and draw the same design on the ground.
Code Mode: You can learn and practice Python coding with just a single click. The package includes an electronic coding Guide of 57 pages to help you learn programming and coding.
Apart from MAKEBLOCK app, it also works through mBlock software. Its mBlock software is workable on several platforms including PC, Android, Chromebook, Mac, and ioS. You just have to write the program, and Codey Rocky will start interacting with those characters appearing on the screen. Codey Rocky and mBlock software together enable you to leverage advanced AI to create cool projects like voice-controlled robot, and the robot recognizing facial expressions.
8. ClicBot – Coding Robot
Manufacturer: KEYi TECH
Age group: 8 years plus
Product Dimensions: 15 x 11.14 x 4.65 inches
ClicBot is a coding robot with 5GHz brain, designed for educational and entertainment purposes. It is an intelligent robotics creation platform enabling you to build robots. Equipped with AI technology, ClicBot has built-in two personalities Bic and Bac. These are just like animated characters that would respond you. Both of them would nuzzle up to you, try to follow and find you, accompany you acting as they are your robot pets, and behave just like your family members. You can even feed them on your smartphones just as you play virtual reality games.
ClicBot is easy to set up within three minutes. Its "drag and drop" interface is very friendly and fully programmable that is based on Blockly. By clicking numerous robotic blocks together, kids can improve their creativity and hands-on ability. Kids can build famous characters such as Jedi, Buzz Lightyear, mickey mouse and whatever they like beyond imaginations. This robot can improve 3D thinking imagination, problem-solving and logical thinking ability.
Instead of wiring and screwdrivers, ClicBot has just one button, a charging port, and a buckle for all connections. To unleash creativity, the manufacturer has provided the ClicBot academy to teach about using advanced functions such as coding.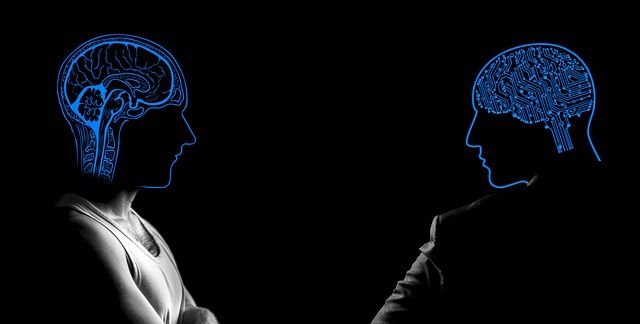 9. Astro Robot – the Latest Addition of Amazon
Manufacturer: Amazon
Age group: 6 years plus
Amazon's latest invention "Astro" launched in September 2021 seems like an Echo show roaming around on wheels. It is an AI robot that serves to monitor home, and eldercare. Moreover, Astro's camera can be used for video chats. It also gives you a portable Alexa experience. Unlike other AI robots discussed above, Amazon's Astro is a "Day 1 Edition". This means that it can't be sold to everyone just like other online products. Instead, people who want to buy this latest AI robot would have to first sign up, then Amazon sends them invitation to order the robot.
What Astro can do?
Astro employs AI algorithm's modern navigation technology to move around your house. Based on this navigation system, it can easily find out how to reach out where it is needed inside your house. This AI robot patrols the house, investigates what is going on, records the video, and stores it in its Ring's cloud storage. This video remains saved in this system for at least two months. It sends alerts to the housemates if it identifies an unrecognized person. It also shows reaction to infrequent events like sound of breaking a glass.
What's different and interesting about Astro?
The most interesting thing about Astro is that it can perform majority of its tasks on its own hardware, without running computations on the servers of Amazon. Another amazing feature of this latest AI robot is especially interesting. First of all, it identifies walls, doors, people, pets, objects, hurdles, and stairs. Then it draws a map of your home so that it can easily navigate it. This is what we call SLAM in Robotics and has been a long-standing challenge. Astro can solve SLAM through various cameras, sensors, ANNs and planner systems.
10. Nabot – STEM Educational and Programming Toy
Manufacturer: Ximpatico
Age group: 8 years and above
Package Dimensions: 16.3 x 12.5 x 9 inches
Nabot is an intelligent autonomous robot with a 3-axis robotic arm. This smart robot mostly ranks organically within the top five positions in the search results of AI robots on the amazon first web page. Nabot has an easy-to-use interface on which it is easy to train. The robot can understand the surroundings and behave accordingly. It is a coding robot that helps you learn to program a real robot. Its AI algorithm uses a neural network to processes real-world images from its camera and hence its computer vision technology detects objects, people, and pets.  Its ability to process real-world images gives it a competitive edge and makes it a perfect realistic model of the most advanced robot.
Nabot has Python API that enables it to perform numerous useful and fun tasks. It can perform the tasks as you program it. The robot working on two Lithium Polymer batteries can water plants, grab things for you like a TV remote, mobile phone, etc., and hold it over to you. It can also vacuum the house. By attaching a pet toy to Nabot, it will entertain you by autonomously playing with that toy and keep itself active. Through interaction with Nabot, kids develop an interest in STEM and learn how to program a robot. Programing a robot is a brain exercise that improves critical thinking, cognitive and problem-solving ability.
Elder Care
Astro is remotely controlled from a phone app if you want to watch out your aged family members who are living alone. It can even remind them to check their blood pressure and other important routine activities.
Privacy Ensured
The main threat about AI devices has always been that of "Privacy violation". Fortunately, there is no privacy violation issue linked with this advanced Amazon's AI robot.  If you want to ensure privacy and keep Astro away, you can just turn off its mics, cameras and stop its movement by pressing a button.
So, what are you waiting for? Just order and enjoy the miracles the advanced technology is revealing to us to ensure comfortable and prodigious life!