In 2018, Nvidia caused big waves in the robotics world by launching a new solution: robots that do what they see. The system aimed to remove the pain of factory workers who previously had to do a lot of coding work to make machines perform their tasks. The company aimed to make future robots able to learn from people and later teach other robots how to do the staff. This way, the company that started as a provider of graphics-based computing has become one of the world's leaders in AI-powered robotics.
NVIDIA – The Success Story
The company was founded on April 5, 1993. Starting with $40,000 of initial capital, Nvidia went a long way through the development of graphics adapters, the contract to develop the graphics hardware for Microsoft's Xbox, then the contract with Sony for the design of the graphics processor in PlayStation 3, to a range of successful acquisitions, partnerships with Tesla, Toyota, and Intel which allowed the company become one of the world's most prominent players in gaming, automotive electronics, and mobile devices market, according to Forbes.
Additionally, the company is a strong player in the market of mobile app development services, providing cutting-edge solutions supporting their products. Business success allowed Nvidia to make the first step in science research. In 2020, the tech giant announced plans to build Britain's largest AI supercomputer, called Cambridge I, intended for artificial intelligence research in healthcare.
As of 2023, Nvidia's revenue amounted to 27 billion U.S. dollars. Also, the company spent 7.3 billion U.S. dollars on research and development to strengthen and transform its product range. Nvidia's technologies and solutions are currently deployed for accelerated computing and generative AI applications, like ChatGPT. Nvidia's AI era started with the development of the AlexNet neural network, which led to the creation of the world's most advanced AI platform — NVIDIA AI.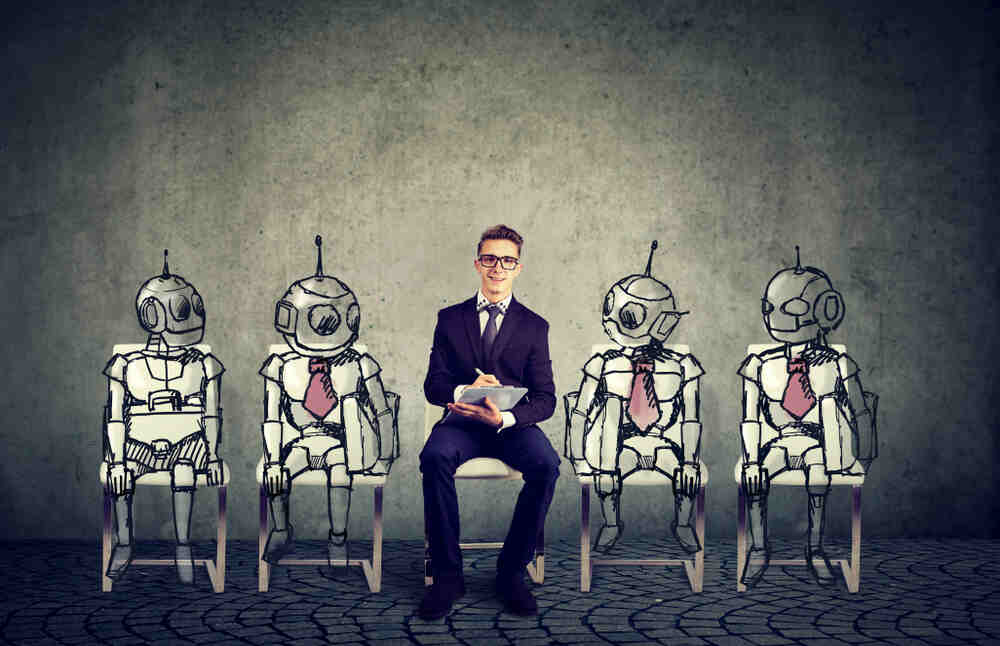 AI Services
The company's focus is now on providing enterprises with all the scope of AI services, from assisting in operations to enhancing security. Currently, they offer services in generative AI, speech AI, AI training, data analytics, and cybersecurity.
This enables the creation of services for enhanced weather forecasting, creating digital twins for testing products in virtual environments or even discovering new images in the Peruvian desert. The infinite possibilities Nvidia offers to customers are based on a thorough approach to innovation: the company's services are based on cutting-edge AI computers, AI software, and AI models and services.
Nvidia as a Leader in AI-Powered Robotics
The industrial robotics market sales value has been growing steadily in recent years. For example, in 2018, the sales value of robots in the automotive industry reached 4.8 billion U.S. dollars. In 2022, the sales values of industrial robotics amounted to 15 billion U.S. dollars. According to the forecasts, the global robotics market is expected to grow beyond 20 billion U.S. dollars in 2030.
These figures indicate that the demand for mobile robotic shipments will surge. To keep up with the pace of time, Nvidia has launched a new platform that promises to empower whole fleets of next-gen autonomous mobile robots simultaneously.
The complete name of the solution is NVIDIA Isaac autonomous mobile robot (AMR) platform. The functionality is stunning: the platform offers end-to-end support for coordinated robots to work safely and effectively among humans. That means industrial robots will become really autonomous.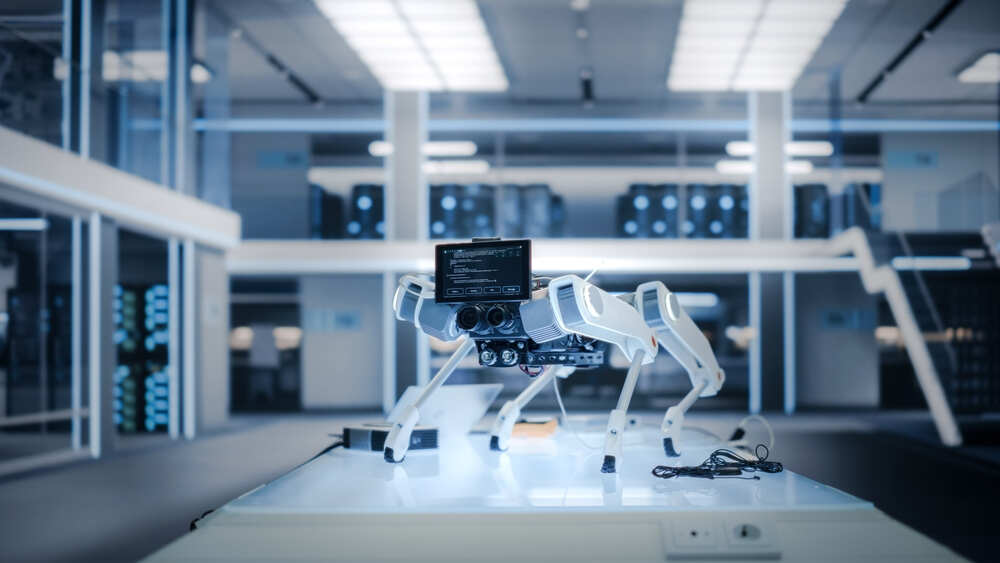 NVIDIA Isaac AMR
According to the MIT Review of industrial robotics, robot programming interfaces are quite tricky, and non-techie people using robotics in practice (e.g., warehouse workers) cannot easily repurpose them. Therefore, it is pretty complicated to integrate robots into real-life workflows.
With a whole set of next-gen soft- and hardware, Nvidia Isaac enhances the functionality of industrial robots to give them more independence from humans.
Here's how it works:
The solution provides the scanning of your operational area and creates rich 2D and 3D maps supplied with semantic labels. Once done, the mapping will be used to navigate as many robots as needed in a bunch. Thanks to sensors and radars, the mapping will be updated in real-time. Thus, robots will have up-to-date maps of working spaces.
The system offers an enhanced navigation stack. It harvests data received from cameras and lidar sensors to optimize robotic route planning. On the software side, the release will also include tools for data creation, a custom map creation solution, on-premises mission control center.
Companies using mobile robots will benefit from seamless software updates. Isaac's Mission Control functionality will allow assigning tasks to the whole fleets of robots simultaneously without time-consuming reprogramming.
The company's CEO Jessen Huang promised earlier this year that the technology would soon be available for early customers.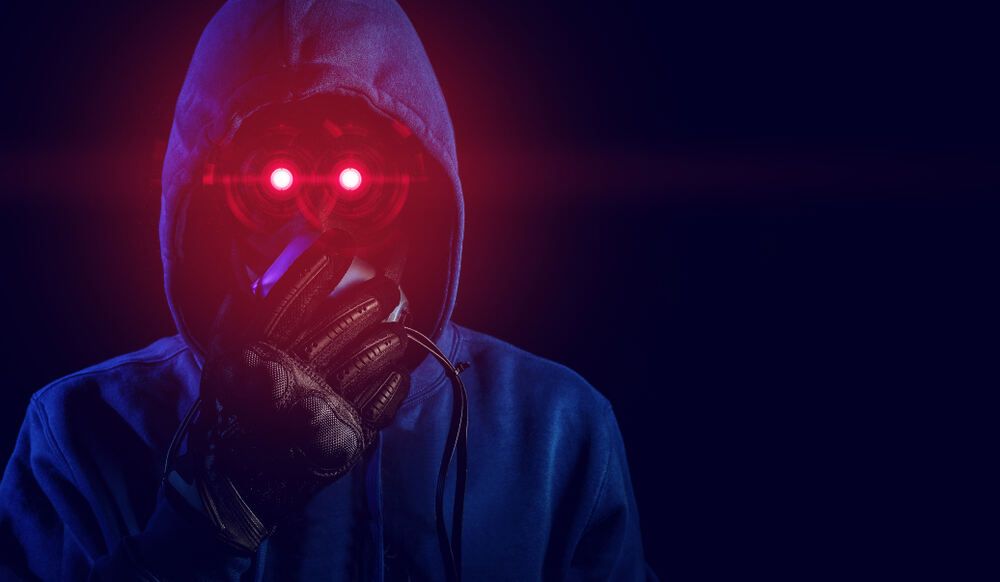 NVIDIA Carter
To showcase the benefits of their technology, NVIDIA created Carter, a robot based on Nova Orin compute and sensor platform.
The robot, which is ready to use in different industrial areas, is fully assembled with Nvidia hardware and software solutions like an enhanced sensor suite (two stereo cameras, four mono cameras, eight ultrasonic sensors, and two IMU sensors), simulation models, drivers, adaptation tools, advanced hardware accelerated algorithms, and a unique system of hardware and software extensions for safety.
The Carter robot operating on Nova Orin, which is s the brains and eyes of Isaac AMR, is created to demonstrate the developers to evaluate the benefits of the Isaac AMR platform. Carter is an entirely Nvidia-made product, yet, the tech used to create it can be successfully merged with other companies' solutions. For example, the newly launched Caltech's new "Morphobot," a transforming robot that can walk, drive, and fly, is built on the basis of Nvidia's affordable, robotics-focused miniature computer.
Summing up
The future of mobile robotics depends heavily on how quickly the robots will learn to perform clients' missions in the future. Speed, simplicity, and effectiveness will be differentiators for companies offering mobile robotics production for big enterprises. In such conditions, Nvidia products will have a solid competitive edge.