It's time to click better photos and upgrade security than before. Because AI camera is now in the market, this AI technology is becoming prevalent in all workplaces. AI camera, as the name suggests, 's a camera that is designed through artificial intelligence. The AI software engraved in the camera allows it to take the best photos. This software can identify objects in nearby surroundings. It can easily and intelligently customize the output and color according to the scene. The size of AI-driven cameras varies according to the magnitude and devices. Despite that, they have one thing in common patterned AI technology and machine learning to enhance the quality of photos.
In the past, around 64 countries were on the list during the survey that have adopted AI surveillance, such as facial recognition systems. So with technological developments, AI cameras will continue to expand their capabilities. The entire market size of AI-driven cameras in 2022 was USD 2.86 billion. This market size aims to grow in 2029 up to USD 20.91 billion. The market estimate was predictable to display a CAGR of 14.2% as per the forecast period. So in this article, we will learn about the working of AI camera and enlist the best AI cameras in the market. So stick around and learn how to enhance your life's quality with these cameras.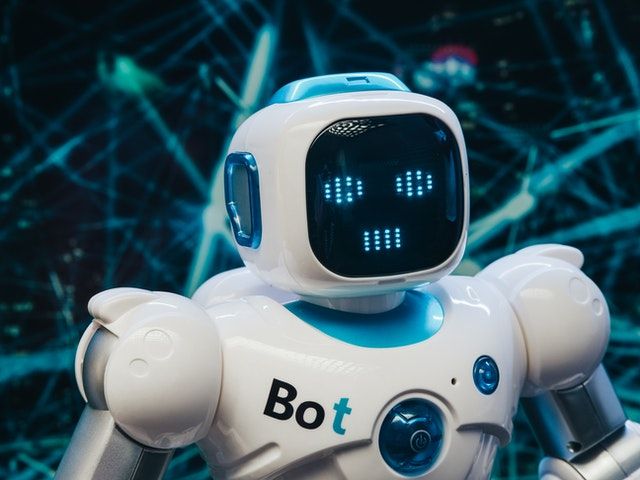 How Does an AI Camera Works?
AI cameras work through various machine learning algorithms. Not only in photography, AI cameras also help in terms of safety. Companies can use AI cameras for the detection of some security ruptures. One of the case studies reveals that around 62%of people in the U.S. are aware of the security cameras that recognize faces. Due to machine learning algorithms, AI cameras can automatically detect scenes. They also help in adjusting light according to the situation. In any case, the AI cameras will make applicable adjustments for perfect shots.
Additionally, not only taking photos, these cameras can also help companies to deal with any security issues. With proper guidelines and building custom rules, AI-enabled cameras can easily track the footage. This technology can help people to find out specific events along with tags.
Moreover, smartphones and DSLR cameras lack the feature of optimal zoom. So this is what the AI camera does. It can digitally process the image by using certain algorithms. This process is known as computational photography. The engraved algorithms help in improving the quality of the image.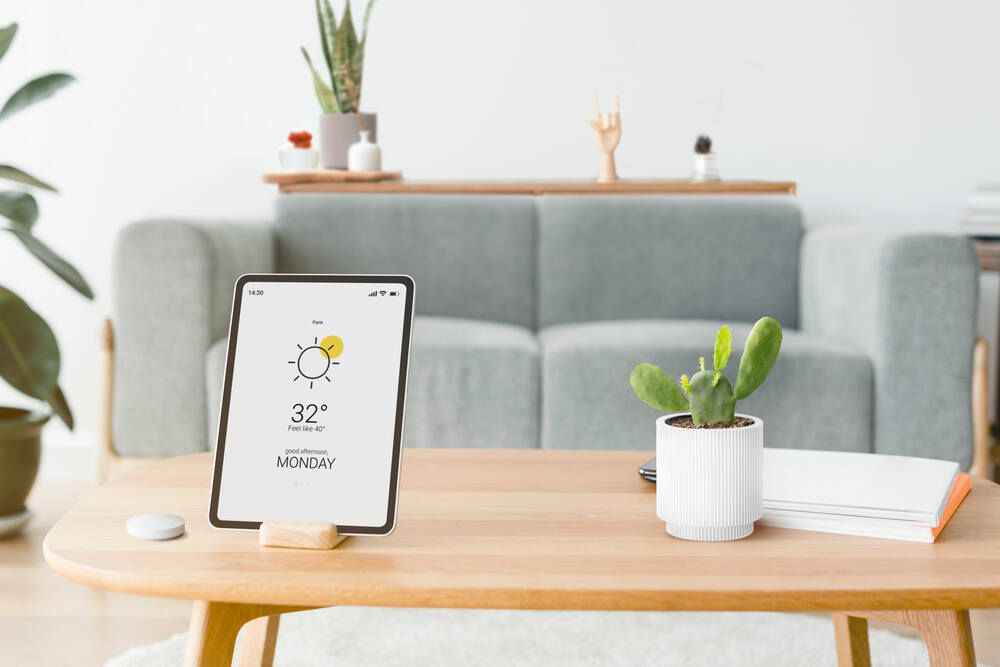 List of 5 Best AI Cameras in the Market:
As the market of AI cameras is widespread everywhere. Here we will discuss some of the best 5 AI cameras based on the ratings and reviews. So, keep yourself updated about any new camera with AI technology to discover. Now let's begin!
1. Arlo Pro 3 – Best AI Camera for Quality Videos
Arlo Pro 3 is one of the best AI camera so far. It can detect not only persons but also animals, vehicles and packages. The ultimate switch between infrared night vision and color makes this camera the best. With the help of these two lights, one can easily spy on the scenario.
people can use all these features in the first three-month free trial. After that trial users can continue using its features through a pro subscription. Moreover, Arlo Pro 3 is designated as the best camera for its high-class video quality. It has 2560p HD video quality, more than the standard 1080p HD.
Key Features/ Pros
+ High-class video quality.
+ Highly durable outdoors and indoors.
+ Availability of infrared night vision.
Rating
Low Points/ Cons
- Short time duration of battery life.
- Arlo Smart Hub is required.
- A larger temperature range is required.
Another camera in the list of best ones is Ring Stick-Up Cam Plug-in. This AI camera has an amazing video display with a 150-degree field view. Due to this feature, it can produce videos with the best viewing angle. If we talk about its structure, it has good resistance in case of poor weather conditions.
Moreover, it can even work nicely if the temperature reads from -5 F to 120 F. Another cherry on the cake is that this AI camera also has 150-degree horizontal vision. This visualization can help the camera to see all those things that are not tall up to the camera location.
Key Features/ Pros
+ With 1080p video resolution, users can identify all the happenings in the surroundings.
+ Infrared night vision helps to see objects clearly, even at night.
+ Availability of stable plug-in power.
+ Build-in microphones and processors are also available. So two-way audio option is also present. Users must install the Ring app on their smartphones to enjoy this feature.
+ Best video quality with full HD resolution.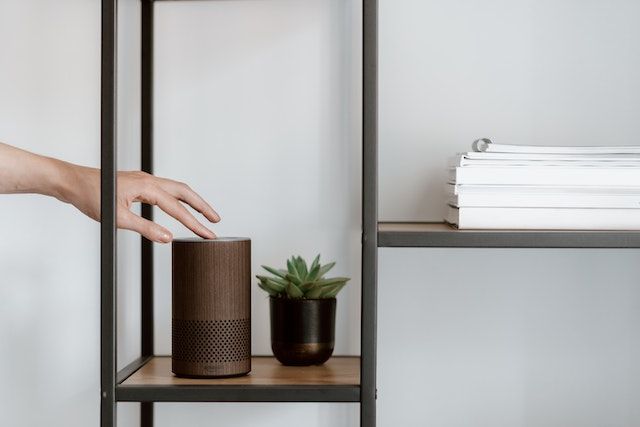 Rating
Low Points/ Cons
- Requirement of subscription to see the recorded video.
- Rough zones of motion detection.
- The portal of the Ring app didn't support live video.
3. Panasonic Lumix GH5S –Best AI Camera for Professional Photography
If you want to click best photos, then hold on here. Panasonic Lumix GH5S can do this for you. It's an AI-enabled camera with a giant sensor of about 10.2-megapixel. This micro fourth sensor enables this camera to shoot up to 12 fps.
This AI camera has up to 225 autofocus points. Even in dim light, its AI-driven autofocus system can detect objects more precisely. Apart from that, its in-body image stabilization helps in capturing sharp images. This feature also helps in reducing camera shaking.
Key Features/ Pros
+ The AI-based facial recognition feature is available. It helps in tracking specific faces in a scene.
+ Auto-focus tracking is also available. It helps in detecting objects in crowded places.
+ A brightness control option is available.
+ It has dustproof construction.
+ It's a mirrorless interchangeable lens camera.
Rating
Low Points/Cons
- Oversized sensor.
Another AI camera that can do wonders for you is Nest Cam IQ. It's both an indoor and outdoor camera. This camera can recognize moving objects in nearby surroundings. The Nest Cam IQ can also identify the faces with whom it is familiar. But this can only be done if a user has a membership of Nest Aware.
If we talk about its resolution game, then it owned 1080p resolution with HDR. It also offers a 130-degree field view with an option of 12-times zoom. Additionally, this camera also works best when it is integrated with Google Assistant. So, the camera has amazing features like high-quality microphones and facial recognition technology. These structures help in the clarity of the image. Although the Nest Cam IQ is a bit pricy, its amazing use will be worth it.
Key Features/ Pros:
+ Can easily recognize people due to engraved artificial intelligence.
+ Due to high-resolution power, it can produce the best quality video.
+ It has 12 times more zooming power than normal.
+ Remarkable integration with Google Assistant for live streaming and playback services.
Rating
Low Points/Cons:
- It only works with Wi-Fi.
- Quite an expensive product.
- Expensive hardware and cloud services.
- Lack of local storage option.
5. Canary Pro – AI-Powered Indoor Security Camera
Canary Pro is also one of the finest security cameras with AI technology. Its 1080p HD video quality makes this camera the pro. One of Canary Pro's biggest features is its infrared night vision supported by 12 LED lights. This feature helps the camera to see everything clearly at night.
Moreover, Canary Pro can also inform about sudden climatic changes due to its in build climatic sensors. Doing so allows one to set the thermostat and fulfil all other protocols easily. So apart from all these things, this camera was one of the best at its debut. But now there are many other amazing options in the market with similar features. Nevertheless, it's well known to the age because of its amazing video quality. There's nothing fancy in this camera, but for sure is an amazing option for security.
Key Features/ Pros
+ Clear communication due to a two-way audio system.
+ Through the app of this AI camera, users can take all control of smart devices through it.
+ This security camera also allows the integration of Alexa and Google Assistant.
+ The mounting option is also available.
+ The quality sensor is available to monitor humidity in the environment.
+ Users can benefit themselves through its pseudo-financing plans.
Rating
Low Points/ Cons
- A pro subscription is required to use premium features.
- Bit pricy.
- A slow start in terms of live streaming.
Conclusion
In today's tech era, due to digital saturation, everyone is trying to use all those gadgets with some touch of AI. As discussed earlier, there are a lot of cameras in the market that offer the option of the best photography and security as well. As we know, along with the use of the best AI camera for photography, security issues are also rising daily. Consequently, a lot of people are in search of those gadgets which work best for them in terms of security.
Additionally, with the advent of CCTV cameras, people have become satisfied that their assets are, at minimum, being supervised. Furthermore, with the upgradation of technology and artificial intelligence, AI cameras are playing their role in terms of best video and photography and as a guard for securing one's property. Thus, the curated list of best AI cameras above is the card of guarantee for the people who want reputable tech in their house with the title of security and phenomenal clicks.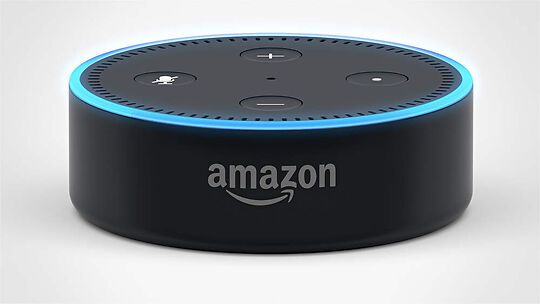 Frequently Asked Questions/ FAQs
1. Why There is a Need for AI Cameras?
AI cameras greatly help in improving video and image quality. On the other hand, AI-enabled security cameras can facilitate the privacy and safety of businesses and properties.
With the aid of these cameras, big marketers and entrepreneurs can catch their specific events in real-time by following special services of these cameras, like video alarms. So using these cameras is highly important and appreciated for improved chasing and benchmarking.
2. Do all Security Cameras are embedded with AI Technology?
Yes, nowadays, due to advanced artificial intelligence, many cameras, including security and photography cameras, have embedded AI. All the cameras in the above list have AI. While still, there are a lot of cameras in the market which lack AI technology.
3. Is it Worth to Buy a Camera Which Has AI Technology?
Yes, buying an AI camera is better than a normal one. Cameras with AI can enable you to enjoy all the special features which a normal camera cannot perform. Additionally, with AI cameras, your security is guaranteed up to the trusted limit.
4. What are the Advantages of Using AI Cameras?
AI cameras can improve both video and image quality. These cameras can save a lot of time and also enhance the user experience. Moreover, AI cameras can also recognize persons from their surroundings in case of any detection.
5. What are the Core Features of AI Cameras?
The core features of AI cameras are as follows:
Tracking of objects at the spot.
Have the option of auto-setting.
Can recognize the scene.
It can enhance the quality of the image.
Can upgrade the security issues at home.
Embedded Facial recognition technology.
Produce more professional and stable videos.
Enhance image quality due to creative mode and filters.
6. What are the Drawbacks/Limitations of AI Cameras?
AI cameras are worth using. Since they have some limitations, which are as follows:
AI cameras are usually pricy/ expensive.
Using cameras with AI can be susceptible to increasing the rate of dependency on AI.
Excessive use of AI cameras can increase the rate of ethical and privacy concerns.
There might be a need for improvement and irresponsibility due to overreliance on these cameras.
7. From Where we can Buy AI Cameras?
You can buy AI cameras from online retail websites like Amazon. Moreover, you can also purchase from local electronic stores or camera shops. Most of the camera manufacturers have their online stores for sale. Keep in mind that all cameras offer different features and price plans. So always buy the one that truly suits your needs.