Chrome extensions for ChatGPT are all the rage these days, and with good reason: they're highly useful and deliver real-time results. These web-browser extensions save you hours of work and unlock new possibilities.
In the digital era, efficiency and convenience are vital. The best ChatGPT extensions have enhanced browsing experience and achieved rapid user growth.  Moreover, these have revolutionized the web browsing from automating task to providing valuable insights.
There is no denying about the popularity of Chrome among users. According to April 2023 data, Chrome has a market share of 62.74%, making it the most-used web browser worldwide.
ChatGPT, on the other hand, had a record-breaking increase in its user base. Within 5 days after its inception, ChatGPT had reached 1 million members, and by January 2023, it had 100 million active users. ChatGPT users increased by 9,900% in just 60 days, breaking the previous record for fastest-growing platform.
The number of visitors to ChatGPT's website increased by 576.6% between December 2022 and April 2023. In April 2023, ChatGPT had 1.8 billion visitors, which represents a 7-fold increase over the 266 million visits it received in December 2022.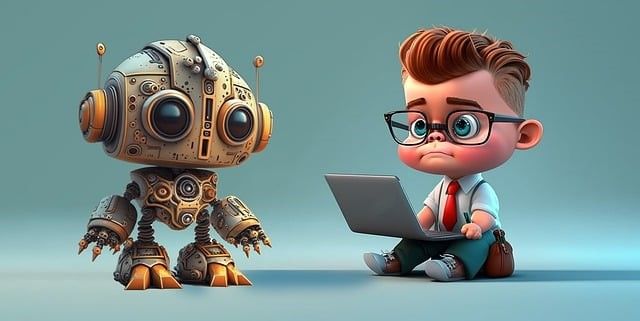 Why ChatGPT Google Chrome Extension?
One of the main reasons to have a ChatGPT-like extension for Chrome is to address the challenges and inconveniences of switching between different tabs to gather information. By integrating ChatGPT extensions, users can access the power of the language model directly within their web browsing experience. This integration offers several benefits, including enhanced productivity and convenience.
With Chrome ChatGPT extensions, users can create content seamlessly from anywhere on the web. For instance, when using Twitter, you can compose engaging tweets for your audience without leaving the platform. It eliminates the need to switch tabs or applications, streamlining content creation. Some of the major advantages includes:
1. Automate Content Creation
One of the key advantages of the Chrome extension for ChatGPT is its ability to automate content creation. Whether it's social media posts, emails, or ad copy, the extension empowers users to generate high-quality content quickly and efficiently. This automation feature saves time and effort, enabling users to focus on other important tasks.
2. Better Prompt Responses
Furthermore, ChatGPT for Chrome extension facilitates prompt responses to customer queries. By leveraging the language model's capabilities, the extension enables users to comprehend customer questions rapidly and provide relevant answers promptly. This feature enhances customer support and improves overall customer satisfaction.
3. Enhanced Online Presence
Another benefit of ChatGPT Google Chrome extension is its ability to enhance online presence. Users can easily create content, identify relevant hashtags, discover Twitter accounts to engage with, and promptly respond to direct messages (DMs). This functionality enables users to manage their online presence efficiently, engage with their audience, and build a stronger online brand.
Integrating ChatGPT with Google Search
Install ChatGPT for Google from the web store to harness the power of Chrome extensions ChatGPT right alongside your Google search. When you perform a regular Google search, you'll receive a response from ChatGPT alongside the search results. It can sometimes provide even more valuable information than the Google results themselves.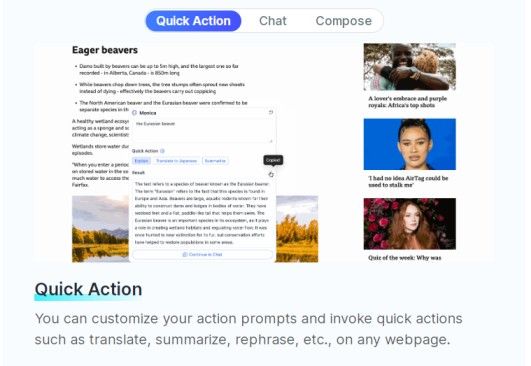 How to Use ChatGPT Chrome Extension for Enhanced Productivity?
ChatGPT Chrome extension can assist in writing emails, blog posts, articles, summaries, meta descriptions, and even provide translations. Additionally, it classifies texts, explain concepts, generate code, summarize YouTube videos, compose tweets and their replies, generate ideas, and much more. Utilizing Chrome extension for ChatGPT is among the most effective methods to leverage the capabilities of the ChatGPT AI model.
Presenting the Top 10 ChatGPT Chrome Extensions
We have curated a list of 10 best ChatGPT Chrome extensions that could make your daily tasks more efficient and effective. These extensions automate repetitive actions to optimize your workflow, increase efficiency, and ultimately save you valuable time. Without further ado, let's explore these best ChatGPT chrome extensions:
1. ChatGPT Writer Extension: Enhance Your Email Communication with Professionalism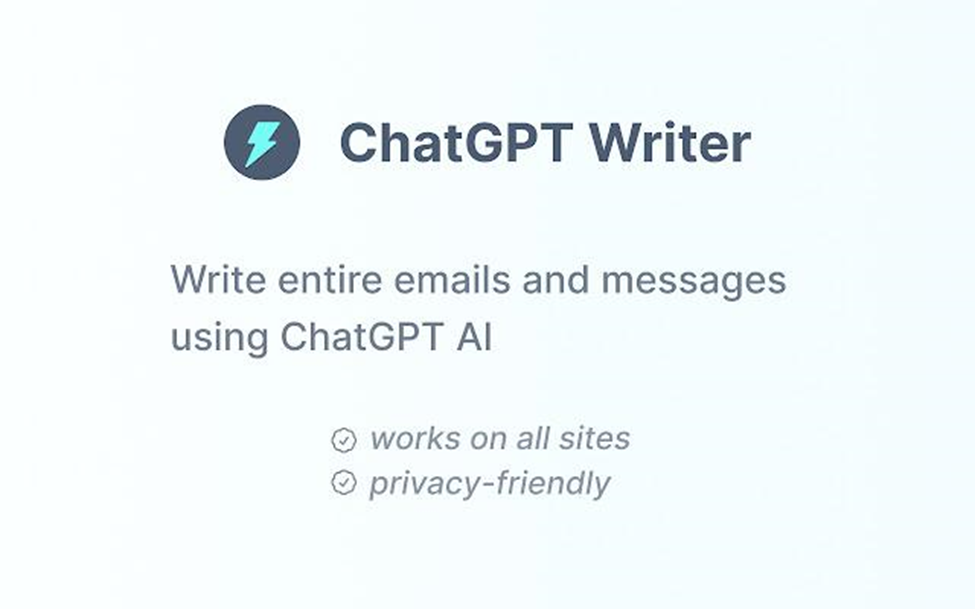 ChatGPT Writer Chrome extension is designed to elevate your email responses to a new level of professionalism. Providing a well-crafted and detailed reply is essential when faced with a professional email. This ChatGPT email extension takes your intended response and generates a lengthy, eloquent message that aligns with the context.
Key Features of ChatGPT Writer
Seamless Integration: ChatGPT Writer is specially optimized for Gmail, conveniently located next to the "Send" button in the Compose message box, and is compatible with all email services.
Simple Prompting: Enter a brief command: "Write a reply to this email expressing my interest in the job and requesting information about the salary."
Quick Composition: After a few seconds, ChatGPT Writer generates a comprehensive, professional response based on your prompt. You can edit or modify any part of the generated message.
Easy Implementation: Once satisfied with the result, insert the generated message directly into the Reply box and hit send.
Versatile Usage: While primarily geared towards professional emails, this ChatGPT Gmail extension can also assist in crafting casual and personal email messages.
To start, simply login to your OpenAI account when using the ChatGPT Writer extension for the first time. Enjoy the benefits of this extension on any Chromium browser, including Chrome, Brave, or Edge. Elevate your email communication and impress your recipients with polished, well-composed replies.
Install ChatGPT Writer from here.
2. WebChatGPT: Access the Latest Internet Information with ChatGPT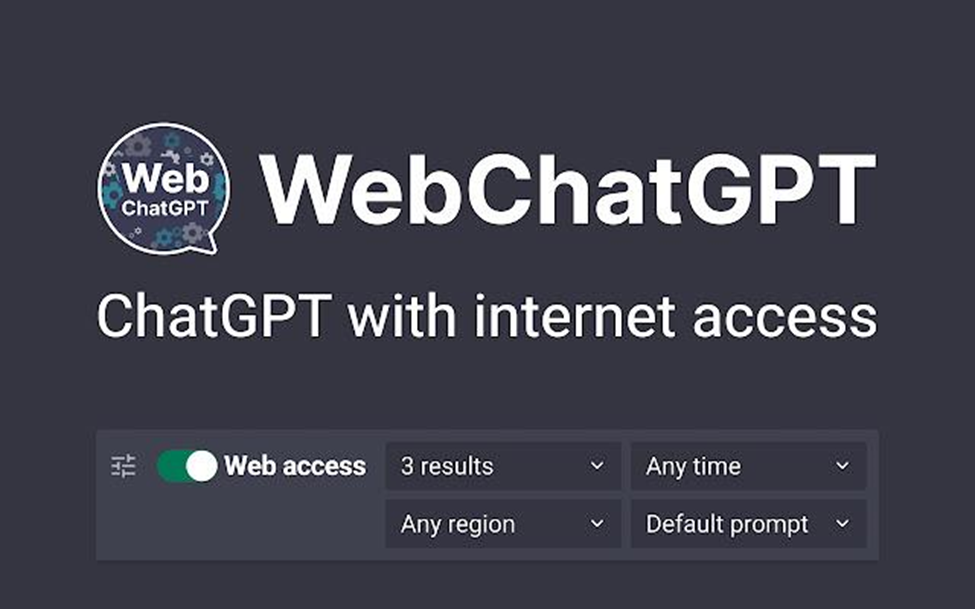 Web ChatGPT extension is one of the best ChatGPT Chrome extensions designed to address the limitations of ChatGPT's knowledge base. While ChatGPT offers insightful answers based on its past learnings, it needs access to up-to-date information beyond 2021. WebChatGPT bridges this gap by providing real-time internet search capabilities to augment ChatGPT's responses.
Key Features of WebChatGPT
Expanded Knowledge Base: With ChatGPT web extension, the extension empowers ChatGPT to search the web for relevant links and incorporate the information into its responses, ensuring you receive the latest information.
Comprehensive Search Results: The bot displays the search results obtained from the web and compiles information based on these links, enriching the depth and accuracy of its responses.
Customizable Filters: Choose from a range of filters, including time, region, and the number of results, to refine the search and tailor the information to your needs.
Toggle Functionality: This web ChatGPT Chrome extension can be easily enabled or disabled using the toggle switch, allowing you to switch between native ChatGPT functionality and web-enhanced responses.
Text Response Expansion: While the extension may slightly increase the size of the text response by a few paragraphs, the wealth of information provided makes it a worthwhile trade-off.
Plagiarism Concerns: It's important to note that Chrome extension for ChatGPT can access web information that raises concerns about potential plagiarism. Caution and ethical usage should be exercised to avoid copying content.
Web ChatGPT extension empowers ChatGPT to tap into the internet's vast resources, ensuring you receive the most up-to-date and comprehensive information available for a richer and more informative conversation experience.
Install WebChatGPT from here.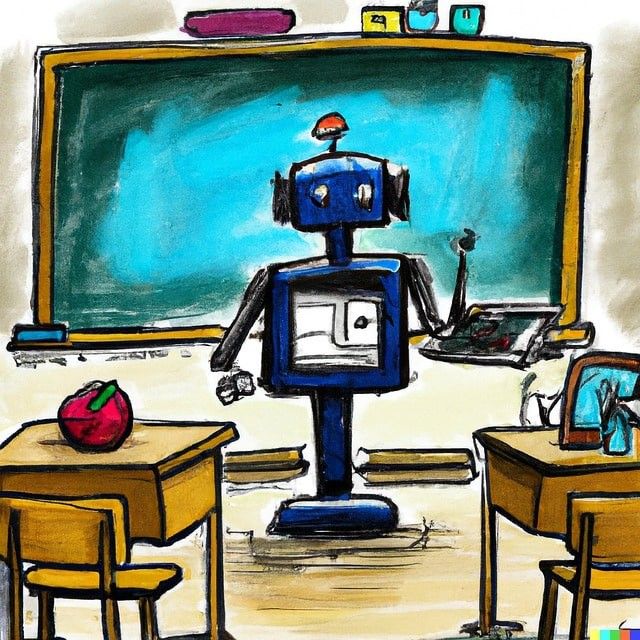 3. Summarize: Effortlessly Obtain Comprehensive Summaries with ChatGPT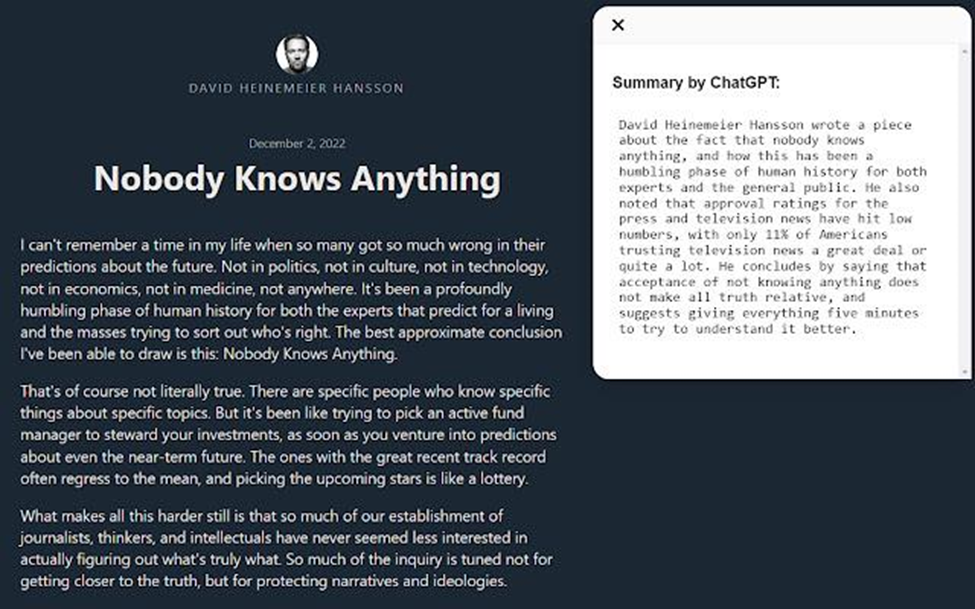 Summarize is an exceptional Chrome extension ChatGPT that enables you to obtain high-quality summaries from any webpage with just a single click. Summarize has covered you whether you're reading news, articles, blogs, or research reports.
Key Features of Summarize
Versatile Summarization: Utilize Summarize Chrome extension for ChatGPT on any webpage to extract concise summaries effortlessly.
Powered by ChatGPT: The summarization technology behind Summarize is powered by ChatGPT, ensuring comprehensive and reliable summaries.
Continuous Training: The model is continuously trained using human-written summaries, ensuring its reliability and keeping it up-to-date.
Time Efficiency: With Summarize, you can swiftly navigate through your open tabs, saving valuable time and focusing on what truly matters.
Stay Informed: Keep abreast of important information without the need to read lengthy articles or reports in their entirety.
Error Concerns: It's worth noting that the ChatGPT Google Chrome extension, Summarizer, may occasionally encounter an error message, 'Failed to load response,' which may hinder its usability.
Experience the convenience of Summarize as it empowers you to effortlessly access comprehensive summaries, allowing you to stay informed and make the most of your browsing experience.
Install Summarize from here.
4. ChatGPT for Google: Seamless Integration of ChatGPT with Google Search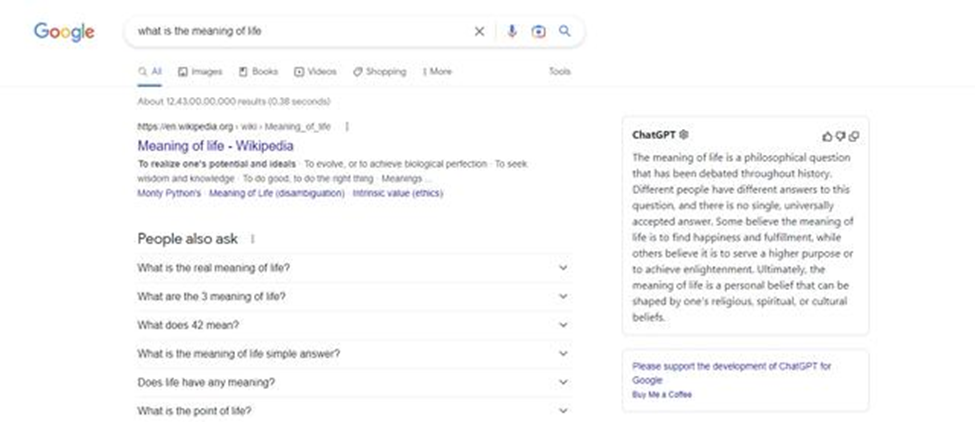 If you're familiar with the AI chatbot ChatGPT, you may have noticed its confinement to a single browser tab, requiring you to keep it open for accessibility. However, the ChatGPT Google Chrome extension addresses this limitation by bringing the bot directly to search engines. As its name suggests, this extension displays ChatGPT's response alongside the Google search results, providing seamless integration.
Key Features of ChatGPT Google Chrome extension
Easy Setup: Log in to your OpenAI account using the extension to set up ChatGPT for Google.
Automatic Activation: The extension comes alive whenever you use Google, requiring no special prompts or actions.
Enhanced Search Results: As you perform a typical Google search, the ChatGPT panel replaces the knowledge panel on the right side of the screen. This panel presents ChatGPT's response based on your search query, treating it as a prompt.
Versatile Functionality: Like the website version, ChatGPT extension for Chrome within Google search can offer responses, assist with code writing, answer questions, and more.
Streamlined Interaction: With ChatGPT for Google, you can seamlessly access the power of ChatGPT without the need to switch between tabs or applications, enhancing your browsing experience.
Experience the convenience and integration of ChatGPT within your Google search results with the ChatGPT for Google extension. Discover the power of Chrome extension ChatGPT as it seamlessly responds, assists, and provides valuable insights right alongside your search queries.
Install ChatGPT for Google from here.
5. ShareGPT Chrome Extension for ChatGPT: Instantly Share Your ChatGPT Conversations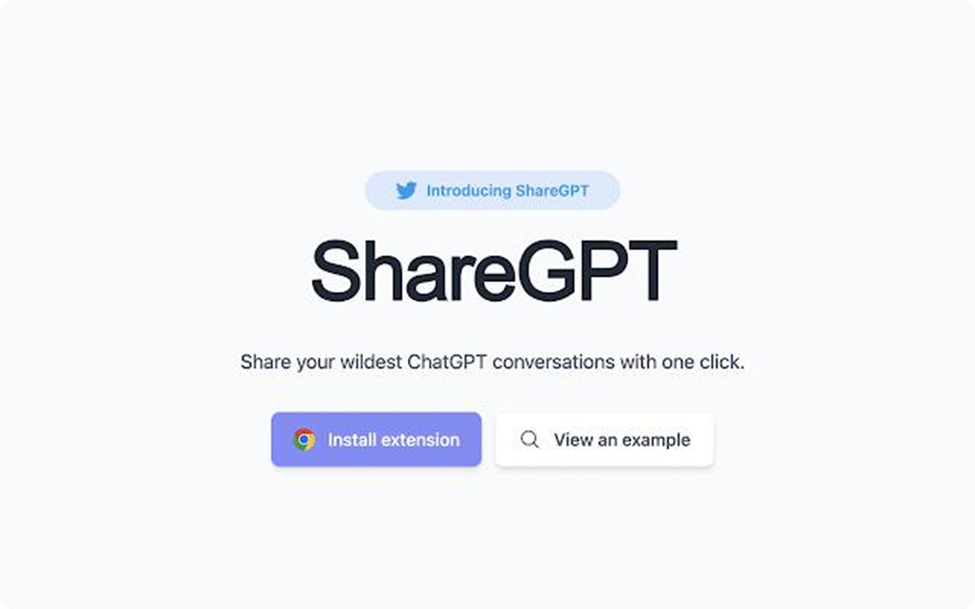 ShareGPT is one of the best ChatGPT extensions designed to simplify sharing your ChatGPT conversations. Gone are the days of exporting and manually sharing chat logs; ShareGPT allows you to share conversations with just a single click.
Key Features of ShareGPT
Effortless Sharing: With ShareGPT, a small share button appears in every ChatGPT conversation. Click the button, and the extension takes care of the rest.
Conversation Formatting Intact: ShareGPT opens the conversation in a new tab while preserving the ChatGPT formatting, ensuring a seamless sharing experience.
Copy Conversation Link: Once the conversation is opened in a new tab, you can easily copy the link and share it with anyone you choose.
Privacy Controls: ShareGPT provides a delete button, allowing you to remove the conversation after a set period, ensuring privacy and control over shared content.
Viewership Tracking: For those interested in monitoring the reach of their shared conversations, ShareGPT enables you to track the number of viewers.
Convenient ChatGPT Experience: ShareGPT is a handy Chrome extension for ChatGPT enthusiasts who love to spread and share their ChatGPT experiences effortlessly.
With ChatGPT browser extension, ShareGPT, you can instantly share your ChatGPT conversations without extensive manual work. Simplify the process and expand the reach of your ChatGPT interactions with this convenient Chrome extension.
Install ShareGPT from here.
6. Fancy GPT: Enhance Your ChatGPT Conversations with Beautiful Designs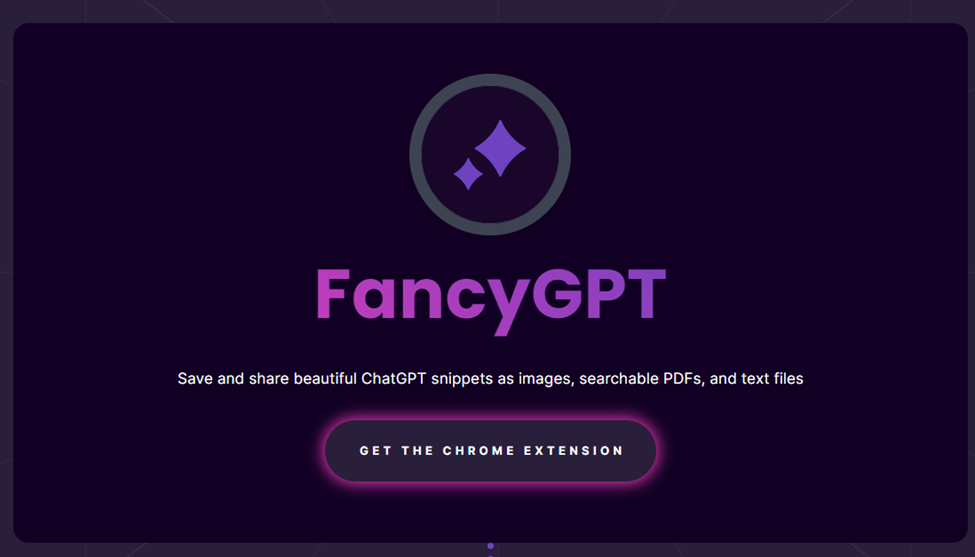 Introducing Fancy GPT, an exceptional ChatGPT browser extension that adds a touch of elegance and aesthetics to your ChatGPT conversations. With its unique design elements, Fancy GPT allows you to export and beautify your conversations easily.
Key Features of Fancy GPT
Design Enhancement: Fancy GPT, a Chrome extension for ChatGPT transforms your ChatGPT conversations by adding various design elements, elevating their visual appeal.
Universal Compatibility: Regardless of your conversation type, Fancy GPT can export and enhance all ChatGPT conversations.
Visual Elements: Fancy GPT offers the ability to incorporate SVG path images and highlight specific segments of ChatGPT's responses for added emphasis.
User-Friendly Interface: To utilize this ChatGPT advanced Chrome extension, engage in a complete conversation with the bot and click on the extension. You will be directed to a new page to view the entire conversation in a fresh UI.
Customization Options: Within the new UI, you can customize the art style, exclude specific messages, and export the conversation as an image or PDF.
Aesthetic Upgrade: Fancy GPT provides an excellent way to add a visual upgrade to your exchanges with ChatGPT, enhancing the overall experience.
Elevate the visual appeal of your ChatGPT conversations with Fancy GPT. Enjoy the convenience of exporting and customizing your conversations with beautiful design elements, bringing an aesthetic upgrade to your interactions with ChatGPT.
Install Fancy GPT from here.
7. Engage AI ChatGPT: Enhance Your LinkedIn Engagement with AI-powered Comments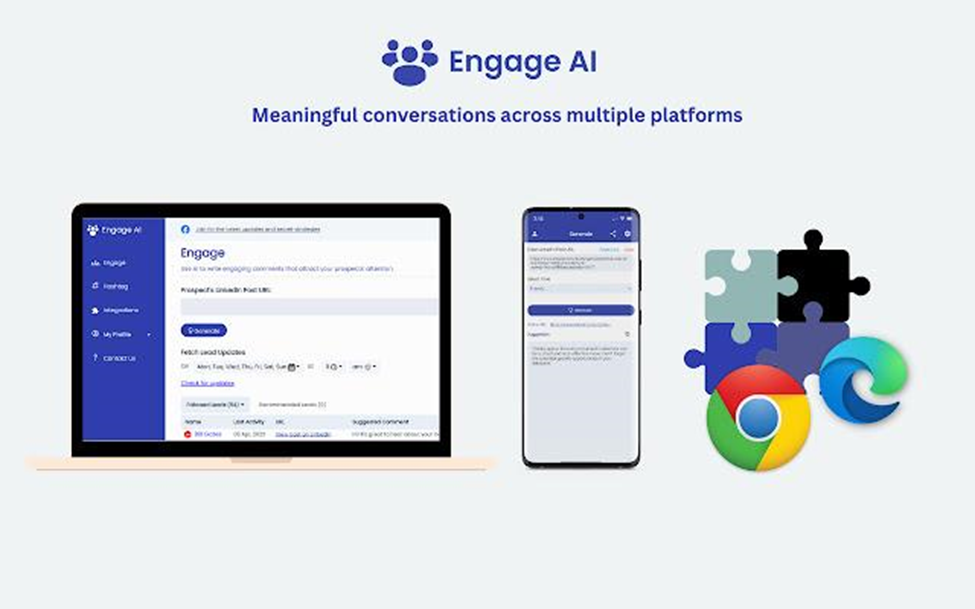 If you want to expand your LinkedIn network and engage with new connections through meaningful comments, Engage Chrome extensions ChatGPT is here to help. With this extension, you can effortlessly generate insightful comments in seconds, allowing you to connect with potential leads and customers for your business.
Key Features of Engage AI ChatGPT
Time-Saving Comment Generation: Engage AI ChatGPT enables you to quickly compose insightful comments, saving you valuable time and effort.
Business Growth Opportunities: By engaging with new connections through thoughtful comments, you can foster relationships that have the potential to convert into valuable leads and customers.
Boosted Productivity: Social media managers can benefit from this Chrome extension's ChatGPT capabilities, as it streamlines the process of crafting engaging comments, increasing productivity.
Move Beyond Generic Comments: Say goodbye to generic phrases like "Great post," "Thanks for sharing," and the ubiquitous thumbs-up emoji. This ChatGPT extension for Chrome empowers you to leave insightful and relatable comments that resonate with others.
Language Support: The extension supports 20 languages, ensuring broad accessibility and usability for users worldwide.
How to Use Engage AI ChatGPT?
Access the Engage AI icon in the comment section of a LinkedIn post.
Choose the desired tone of voice for your comment.
Edit the generated comment and personalize it to your liking.
Post the comment to engage with others in a meaningful way.
Elevate your LinkedIn engagement with this ChatGPT browser extension. Wave goodbye to mundane comments and embrace insightful interactions that help you build valuable connections. Experience the convenience and effectiveness of this Chrome extension for ChatGPT as it simplifies the process of leaving impactful comments on LinkedIn.
Install Engage AI ChatGPT from here
8. ChatGPT Prompt Genius: Unleash Your Creativity with Endless Prompts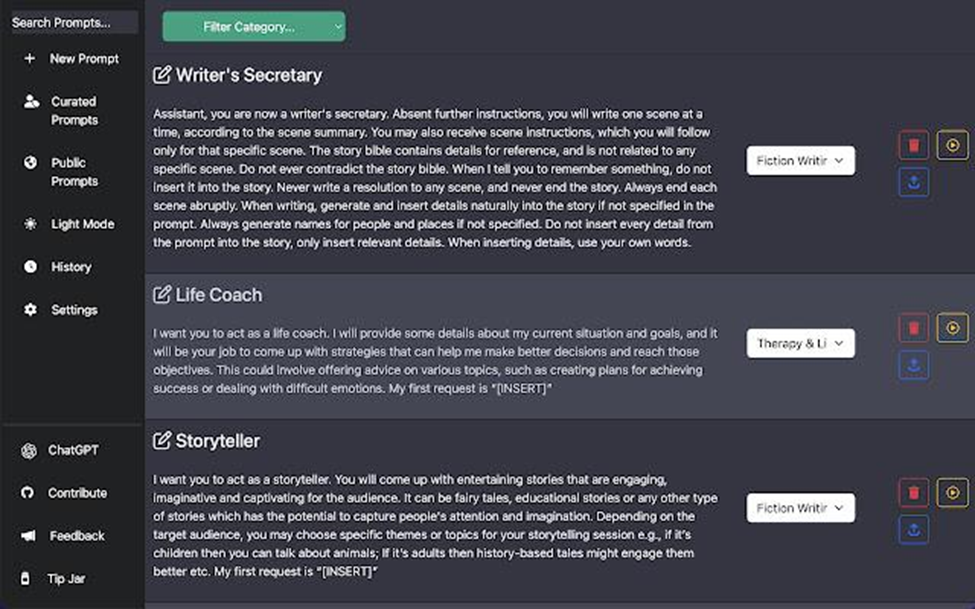 ChatGPT Prompt Genius is one of the best ChatGPT extensions that gives users many prompts to enhance their interactions with ChatGPT. Whether you're seeking inspiration for articles, exploring coding possibilities, or simply looking to have fun with the chatbot, Prompt Genius is here to ignite your creativity.
Key Features of ChatGPT Prompt Genius
Extensive Prompt Library: Prompt Genius offers various prompts to cater to various interests and needs, ensuring there's something for everyone.
Categorized Prompts: Easily navigate through the prompt library using the category dropdown to find prompts that align with your specific preferences.
Seamless Integration: Click on this Chrome extension for ChatGPT, and you'll be taken to a page brimming with prompts, ready to fuel your creativity.
User-Friendly Interface: Prompt Genius provides a straightforward interface, making selecting and exploring different prompts effortless.
Quick Prompt Execution: Once you've chosen a prompt, click the prompt play button, and a ChatGPT window will open with the prompt automatically pasted. This streamlined process enables you to dive right into the conversation.
Unlimited Exploration: Feel free to experiment with as many prompts as you desire using the Prompt Genius extension, unlocking new possibilities and unique interactions.
Active Community: Engage with other users and discover even more prompts on the dedicated subreddit created by the developers, expanding your prompt repertoire.
Discover new dimensions of creativity and engagement with ChatGPT extension using the Prompt Genius extension. Step into a world of limitless prompts, curated categories, and endless possibilities. Try out this one of the fantastic ChatGPT extensions for Chrome today and unleash your imagination like never before. Share your discoveries with us as you embark on exciting new adventures in AI-powered conversations.
Install ChatGPT Prompt Genius from here
9. AIPRM: Empowering SEO Experts with Artificial Intelligence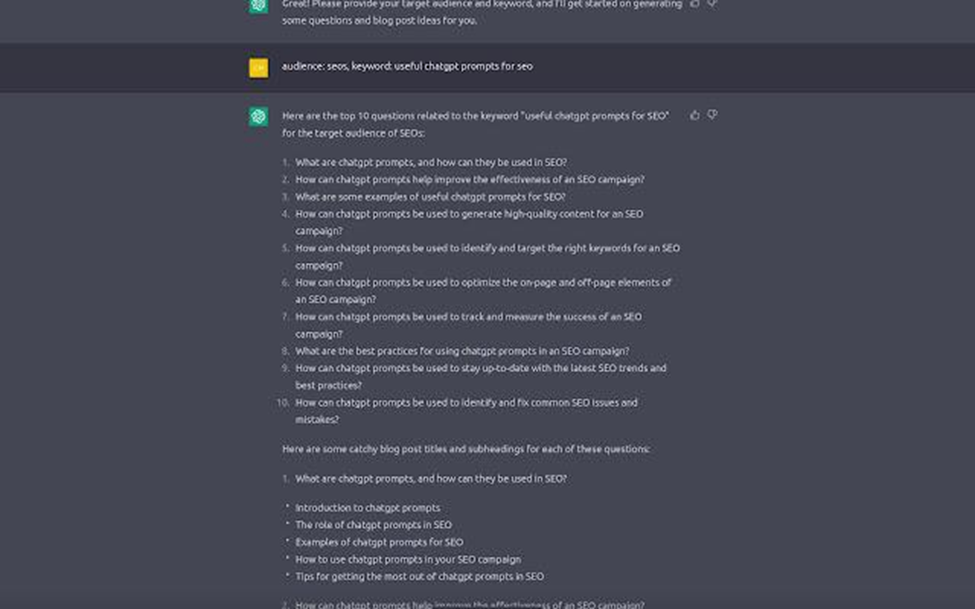 AIPRM (Artificial Intelligence-Powered Research Assistant) is a full Chrome extension designed to assist SEO experts in keyword research and website ranking. With the power of artificial intelligence, this Chrome extension for ChatGPT enables users to generate accurate and highly relevant answers, enhancing their overall SEO strategy.
Key Features of AIPRM ChatGPT SEO Extension
Keyword Research: AIRPM Chrome ChatGPT extension provides valuable insights and suggestions for keyword research, enabling SEO experts to identify optimal keywords for improved website visibility and ranking.
Enhanced Accuracy: Leveraging the capabilities of artificial intelligence, the extension delivers precise and reliable results, ensuring the generated answers are accurate and relevant.
Curated Prompt Templates: AIPRM offers a curated list of prompt templates specifically tailored for SEO purposes, streamlining the research process and providing guidance for effective keyword optimization.
Boost Website Ranking: By utilizing AIPRM's keyword research capabilities, SEO experts can optimize their website content, meta tags, and other SEO elements, ultimately boosting their website's ranking on search engine results pages (SERPs).
Time-Saving Solution: AIRPM Chrome ChatGPT extension significantly reduces the time and effort required for keyword research, allowing SEO experts to focus on other crucial aspects of their optimization strategies.
Experience the power of AIPRM as your reliable AI research assistant for SEO. Uncover valuable keyword insights, refine your optimization techniques, and propel your website to new heights in search engine rankings. With its curated prompt templates and accurate results, AIPRM is a must-have tool for any SEO expert seeking exceptional online visibility and success.
Install AIPRM from here.
10. YouTube Summary with ChatGPT: Enhance Your Video Browsing Experience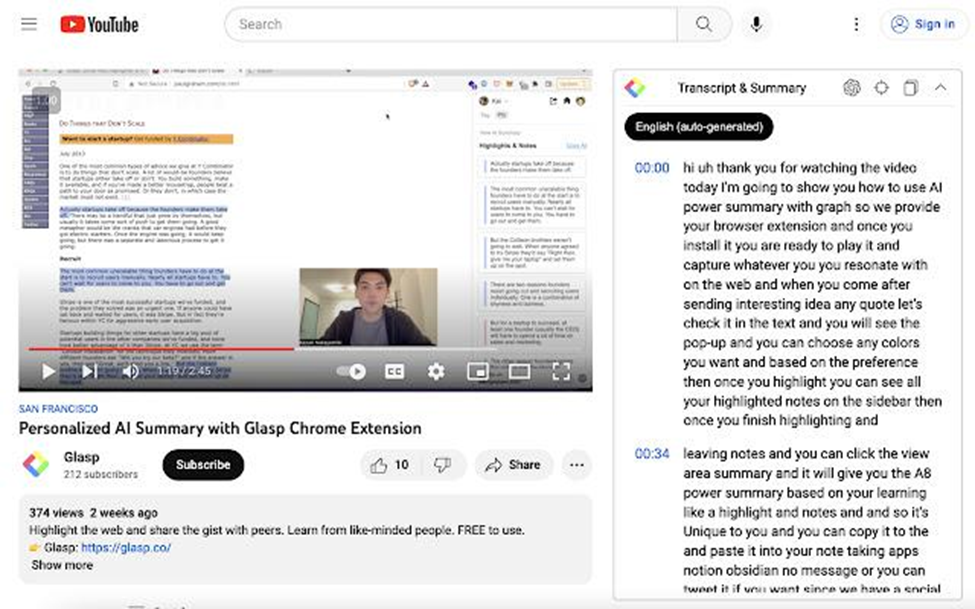 YouTube videos often need transcripts, leaving users with no control over quickly assessing the video's content. Enter YouTube Summary with ChatGPT extension, a Chrome extension that empowers users with timestamped transcripts and AI-generated summaries for any video.
Key Features of YouTube Summary with ChatGPT Extension
Transcripts on Demand: Install the extension and access the "Transcript & Summary" box in the right sidebar of any YouTube video. Clicking it reveals a timestamped transcript generated by ChatGPT, allowing you to navigate through the video's content quickly.
Seamless Navigation: Easily jump to any moment in the video by clicking on a specific timestamp in the transcript. If you're already watching the video, you can synchronize the transcript with the current time, ensuring a smooth transition.
Copy and Share: Copy the transcript and paste it anywhere you need, whether for note-taking, sharing with others, or referencing specific points in the video.
AI-Generated Summaries: This YouTube ChatGPT extension provides an AI-generated summary button, which takes you to ChatGPT with the transcript already inserted. Prompt ChatGPT to summarize the text, instantly obtaining a concise overview of the video's content.
Detailed Inquiries: You can also engage this Chrome extension for ChatGPT with additional prompts, allowing you to explore specific parts of the video in detail without having to watch the entire duration.
Experience ChatGPT for YouTube extension to optimize your video browsing experience. Gain quick insights into video content through transcripts, access AI-generated summaries, and delve into specific details with ease. Control your viewing time and decide which videos are worth your attention.
Install YouTube Summary with ChatGPT from here.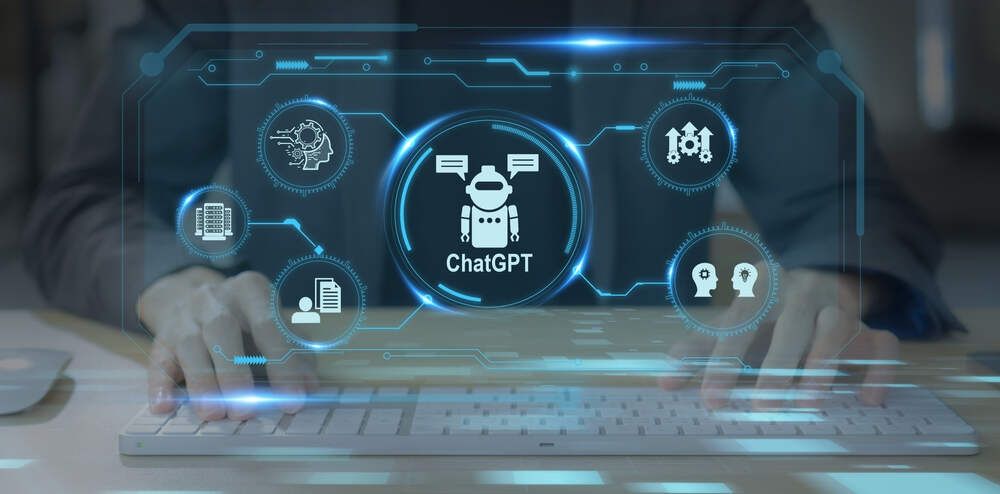 Bonus ChatGPT AI Chrome Extensions with Stunning Applications
TweetGPT is a handy ChatGPT Chrome extension that leverages ChatGPT to generate tweets and tweet replies. With this extension, you can compose or reply to tweets directly without leaving your current browsing page, offering a convenient way to draft your tweets effortlessly. However, it's important to exercise caution as TweetGPT lacks human intelligence to discern between appropriate and inappropriate content, potentially generating controversial or offensive tweets.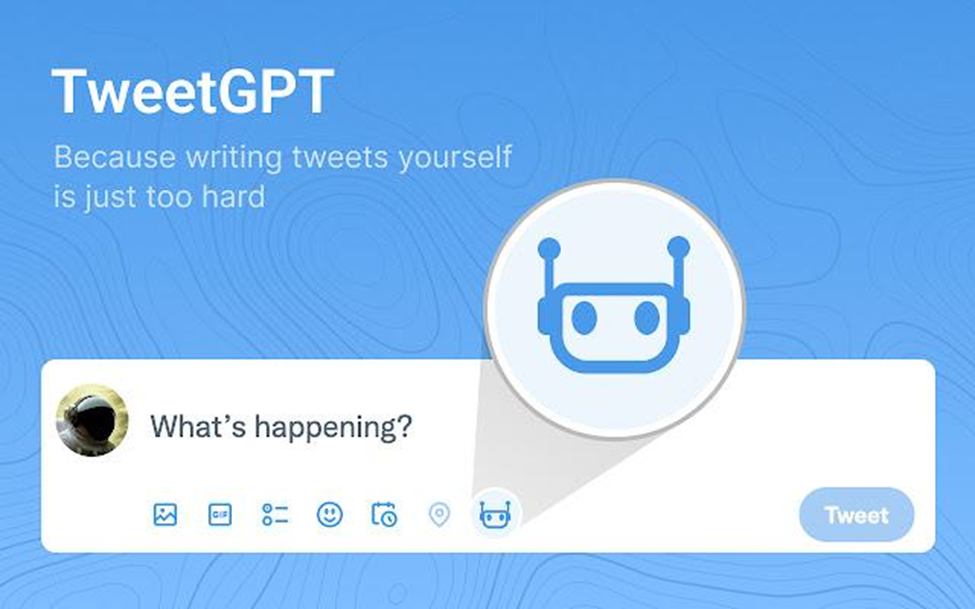 TalkBerry simplifies your interactions with ChatGPT. This extension enables you to speak to ChatGPT instead of typing. By installing this extension and connecting a microphone or headset, you can have spoken conversations with Chrome ChatGPT. TalkBerry saves you time on prompt inputs and allows you to use ChatGPT as a language tutor, enabling it to listen, assist with pronunciation, and enhance your language comprehension.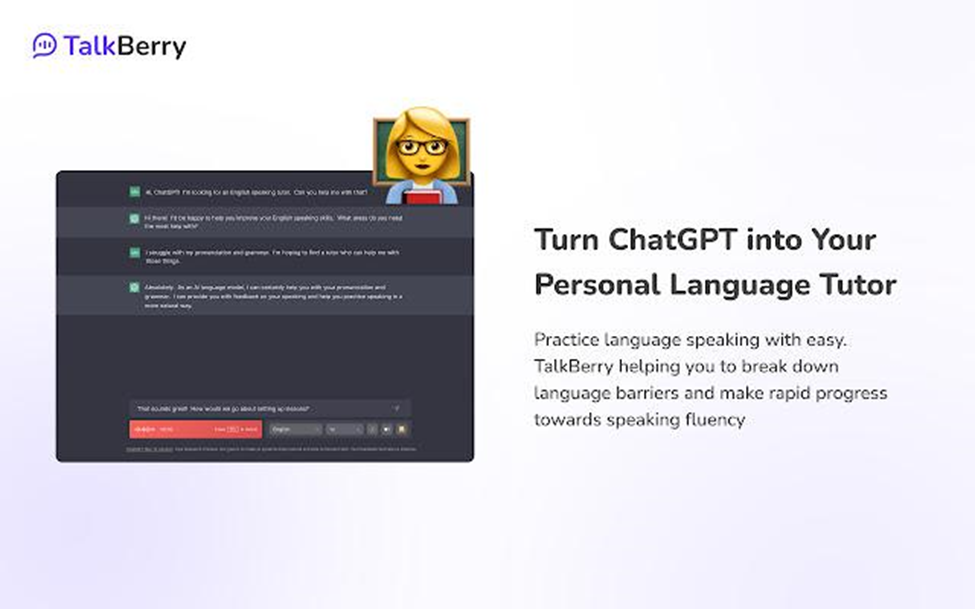 Take ChatGPT with you wherever you browse the internet with Merlin ChatGPT extension. This Chrome extension brings ChatGPT to any website, empowering you to highlight text or web pages and request ChatGPT's response. Whether you need a webpage summarized or a YouTube video without watching it, this ChatGPT advanced Chrome extension ensures ChatGPT is readily available to provide you with the information you seek.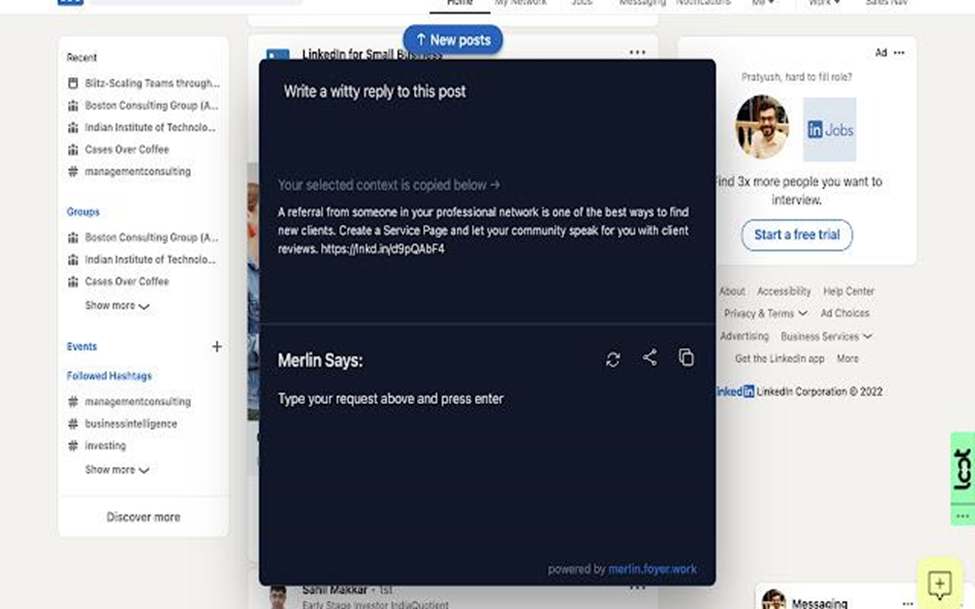 GPT-EZ extension customizes your ChatGPT experience by allowing you to personalize the ChatGPT user interface. With GPT-EZ, you can modify the color scheme, font styles, and various other UI elements of the ChatGPT website according to your preferences. This ChatGPT extension also facilitates easier copying and continuation of conversations with ChatGPT and simplifies the process of downloading your conversation logs.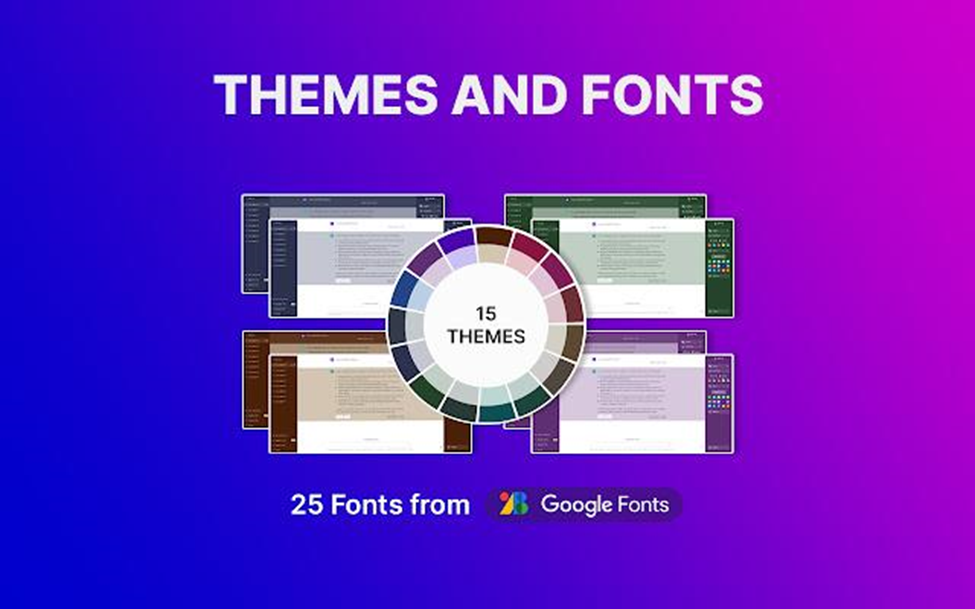 SnackPrompt provides you a curated collection of highly-rated prompts created by chatbot users worldwide. This ChatGPT for Chrome extension lists the best prompts, allowing you to access the latest and most effective AI functions. Discover and utilize top-rated prompts to enhance your interactions with ChatGPT and make the most of its capabilities.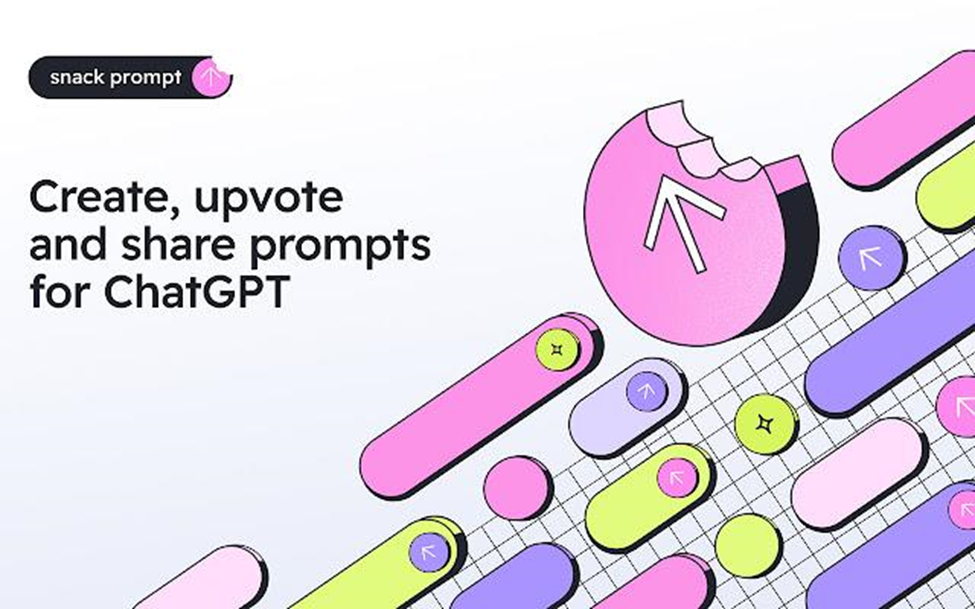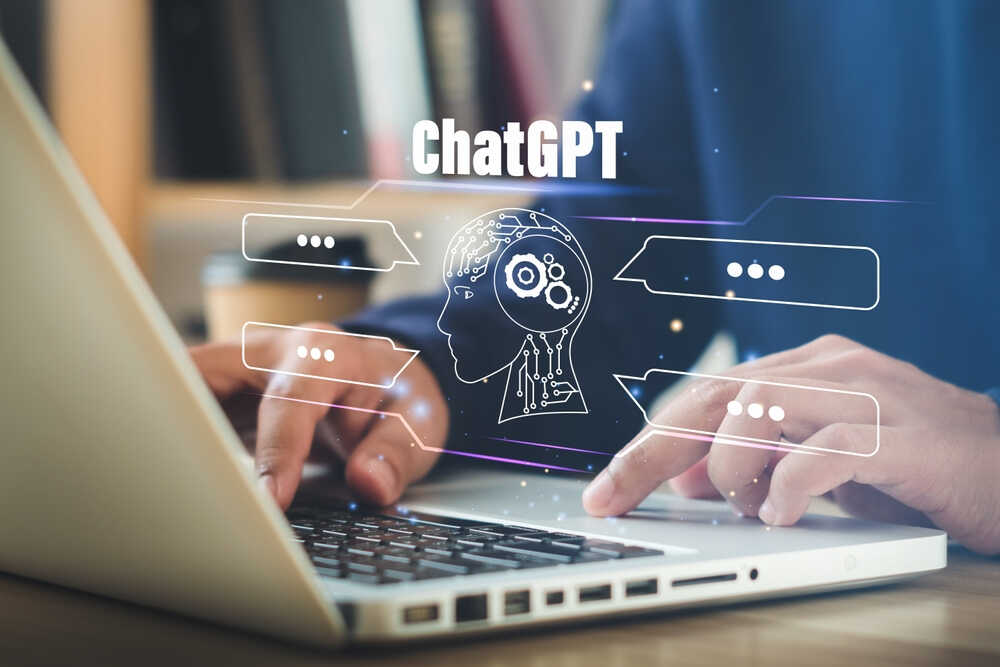 ChatGPT Extensions: Harnessing Its Power while Keeping Realistic Expectations
ChatGPT is undeniably impressive with its various extensions that enhance its functionality, provide search results, offer prompt suggestions, and improve experiences on platforms like YouTube and Gmail. It's tempting to believe that ChatGPT extensions for Chrome can handle most of your workload, but it's important to be realistic. While the AI capabilities are remarkable, Chrome extension for ChatGPT is still a work in progress. It has limitations and heavily relies on users' appropriate prompts. The reliability of its answers can also be questionable in certain situations due to the data it uses. Therefore, while you certainly use ChatGPT extensions for Chrome, it's wise to rely on something other than it to get authentic and cross verified results.