"Wearables" refer to hands-free electronic devices powered by microprocessors and are designed to be worn as accessories. Wearable technology products initially got popular in the healthcare sector. It succeeded in capturing huge consumers' attention in the tech sector with the launch of Fitness Activity Trackers. The growth of mobile networks contributed mainly to the evolution of wearable devices. Over time, the wristwatch turned into a screen with numerous robust mobile applications, and smart wireless earbuds replaced traditional pairs of headphones. These advancements are attracting a sizable customer base worldwide. According to a report by "Facts and Factors," the global market size and share for wearable technology was worth $115.8 billion in 2021, which is anticipated to hit $380.5 billion by 2028 at a CAGR of 18.5%. Based on huge potential, several tech giants like Garmin Ltd., Fitbit Inc. and many others are investing in wearable devices to dominate this emerging trend. Apple, Inc. and Samsung are the main rivals fighting to lead the wearables category. With a huge lineup of Galaxy Wearables, Samsung outpaces Apple in its smartwatches category and strives hard to dominate in other wearable categories as well.
Whether playing a lovely tone or tracking your daily run during your morning walk, a Galaxy wearable such as Galaxy Earbuds or Galaxy Smartwatchdelivers a brighter and more delightful experience. However, a galaxy wearable can do a lot more than that. These smart gadgets that are worn as accessories are capable of receiving/transferring data through the internet with a lot more functions. Samsung offers amazing features in its "Samsung Wearables" that can be controlled via smartphone using the "Galaxy Wearable App" to add simplicity and convenience to your day-to-day activities.
In this blog, we will explore the most advanced and useful Samsung Galaxy Wearables available in the market that can be a great resource for tech enthusiasts and health fanatics. We will also discuss how Galaxy Wearable App can help make a Galaxy wearable more functional.
What is Galaxy Wearable?
Samsung Galaxy – the flagship line of smartphones and tablets by Samsung Electronics, offers a wide range of wearable devices called "Galaxy Wearables," which keep track of data in real-time and depend on smartphones for connectivity, software updates and to display the data.
Galaxy Wearables, previously called "Gear Wearables," mainly include the following three lines of wearable devices:
Galaxy Smartwatches
Galaxy Fits
Galaxy Buds
Each Galaxy Wearable has built-in smart sensors like an accelerometer to monitor its users' body movements and provide biometric identification. Moreover, they are packed with a good amount of fitness, GPS, and several other features that can reduce your dependence on smartphones by keeping you connected the whole time. Smart Lock, Auto Switch, Buds Together and Hand Wash are some hidden features worth exploring in your Galaxy Wearable to make your life more convenient.
What is Galaxy Wearable App?
Galaxy Wearable app, previously known as "Samsung Wear," is an extrinsic mate of your galaxy wearables that connects them to your Android phone. Using this app on Android, you can pair your Galaxy wearable to your smartphone via Bluetooth and manage your wearable device features via your smartphone. It serves as a command center for Galaxy Smartwatches, Galaxy Fits and Galaxy Wireless Earbuds. If you have a Samsung smartphone, you will find this app already baked into your device. However, you must download this app if you own another Android phone. Click here for "Galaxy Wearable App Download."
All the settings and other customization options for your Samsung Galaxy Wearables reside in this software that controls phone-to-device functionality. Each setting of your Galaxy Wearable displays on the home page of the galaxy wearable app and can be tweaked from there.
Galaxy Wearable App for Android is the perfect companion app for your Galaxy Wearable to maximize the benefits. If you are looking to find the answer to "Why do I need Galaxy Wearable App?" the following advantages will help you get the answer.
If you have a Galaxy Smartwatch, you can adjust settings directly from the watch; however, settings from the Galaxy Wearable App on the larger screen of your smartphone is much easier. Modify the watch face, adjust notifications, and set alerts through this app instead of exploring the smartwatch's setting menu on a smaller screen.
Galaxy Wearable app also offers a search functionality option, so it is a savior if you need to know where some specific setting exists.
Galaxy wearable app enables you to download music and upload photos from your smartphone to your Galaxy smartwatch.
You can leverage all features of this app on your Samsung wearable and exchange information among Samsung devices.
Galaxy Wearable App offers your Galaxy wearable several other features, including Find My Device, automatic conversion between ANC and ambient modes, Software updates and more.
How to Setup a Samsung Wearable in Galaxy Wearable App?
Configuring a new Samsung wearable device to your Galaxy Wearable app is child's play, as you just have to follow below given simple steps:
Download and install the Galaxy Wearable app on your smartphone (if you don't have Samsung Smartphone)
Open it, and press Start. The app will start searching for the Samsung wearable.
Your galaxy wearable (Galaxy Smartwatch/Galaxy Fits) and the smartphone will show a 6-digit code. Make sure both codes are the same. Then tap "Confirm" on your smartphone.
After confirmation, log in with your Samsung account details if you have one. Otherwise, please create an account first and then sign in with it.
Follow whatever prompts and review permissions the app asks; the setting up procedure is completed.
If you have already connected a Galaxy wearable to your Galaxy wearable app and want to add some new wearable, tap the three-lined menu button on the left-hand side of this galaxy app and select the option of + Add new device.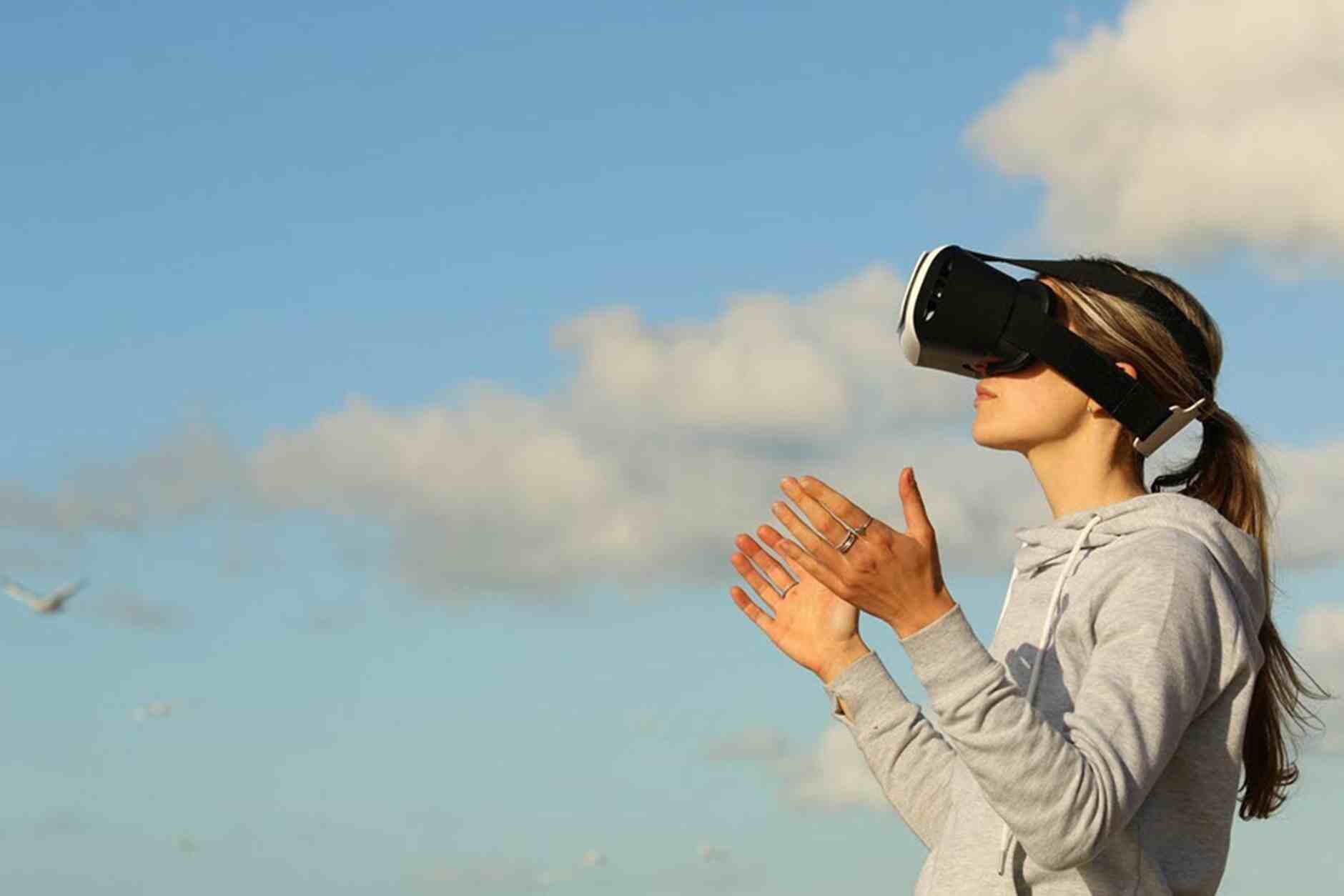 Best Galaxy Wearables Available in the Market
Samsung stepped into the space of Galaxy Wearables in 2013 with the launch of the "Samsung Galaxy Gear" smartwatch. Since then, Samsung Galaxy has extended its line with the launch of fitness trackers, earbuds, and several new models of Galaxy Smartwatches. Each new lineup of Galaxy Wearable comes with major leaps forward to get more consumer base. Let's walk through some top-rated Samsung Galaxy Wearables that are worth buying.
Galaxy Wearable Category: Galaxy Smartwatches
If you are mulling over which model of Samsung Galaxy Smartwatch to pick, here is a perfect guide to help you select. The latest Galaxy Wearables in the smartwatch category are Galaxy Watch 5 and 5Pro; however, the earlier best models of Galaxy Watch 4and 4 Classic are also available in the market as more economical alternatives. Though older Tizen-based Samsung smartwatches are also available on Amazon, these four models are preferred as they run Wear OS and come with more advanced features along with preinstalled Google Apps such as the Play Store app. However, all differ in their designs and other features you must consider before purchasing.
Release Date: 10 August 2022
Sizes: 40mm, 44mm
Colors Available: Graphite, Silver, Pink Gold, Sapphire
Connectivity Options: BT and LTE (Optional)
Operating System: One UI Watch (Wear OS 3)
RAM/Memory: 1.5GB/16GB
Credit: Amazon
Samsung Galaxy Watch 5, with a sleek design, aluminum case, and sufficient apps, is the best alternative to Apple Watch for most Android users. With additional features of a skin temperature sensor, sapphire crystal glass and scratch-resistant display, Galaxy Watch 5 is more durable and versatile than its predecessor. The advanced sleep tracker in this Galaxy wearable analyses your sleep patterns and helps you improve your sleep quality. Samsung BioActive Sensor in Galaxy Watch 5 keeps you up-to-date on your health wellness and gives data on the blood oxygen level. The Infrared Sensor can read your body temperature; however, its supported software has yet to be available to users. Get the data about your Body Mass Index and metabolic rate right on your wrist. You can freely explore the world with the enhanced GPS in this Samsung Wearable. Its auto workout tracking feature is amazing.
It is a unique combo of Samsung One UI watch software and Wear OS. If you have LTE and Bluetooth connectivity, Galaxy Smartwatch 5 will offer eSIM functionality and enable you to receive and make calls directly from the smartwatch when your phone is out of connection range.
The battery of the 44mm Galaxy Watch 5 can last up to 50 hours, while that of the smaller 40mm model can last just for a day and a half. This Android-compatible "Galaxy Watch 5" with all the added new features is the best Samsung watch at a reasonable price to date.
Pros:
Competitive Price
Waterproof
Ample app selection
Digital bezel to scroll quickly
Better battery life than predecessor
Quick charging (get charged from 0% to 50% within 30 minutes)
Cons:
The skin temperature reader is inactive at launch.
Lacks Pro model features for outdoor sports.
No respiration data
No heart rate variability data
No physically rotating Bezel
Touch Bezel works inconsistently
Release Date: 10 August 2022
Sizes: 45mm
Colors Available: Black, Grey
Connectivity Options: BT and LTE (Optional)
Operating System: One UI Watch (Wear OS 3)
RAM/Memory: 1.5GB/16GB
Credit: Amazon
Samsung Galaxy Watch 5 Pro is the most recent addition to Samsung's smartwatch lineup with numerous features to earn the name "Pro." It is the best GPS watch by Samsung for adventurers who love outdoor activities. It has all the features of the Samsung Galaxy Watch 5. Still, a harder crystal glass display, a craggier titanium case, and a more long-lasting battery of up to 80 hours make Galaxy Watch 5 Pro a preferable choice if you are not price-conscious. The additional outdoor-specific feature of this galaxy wearable is unique, making it the best choice for hikers and trail runners as it helps them find hiking and cycling routes.
With a 60% greater battery than its predecessor (Galaxy Watch 4), Galaxy Watch 5 Pro is an ideal Samsung wearable for explorers and sportspeople who prefer a long-lasting battery over a high price.
Pros:
Special outdoor features
Sporty
Enhanced GPS
Best battery life so far
Cons:
Very massive
Just one size available
Very Pricey
Note: All remaining Features, Pros and Cons, are the same as in Galaxy Watch 5.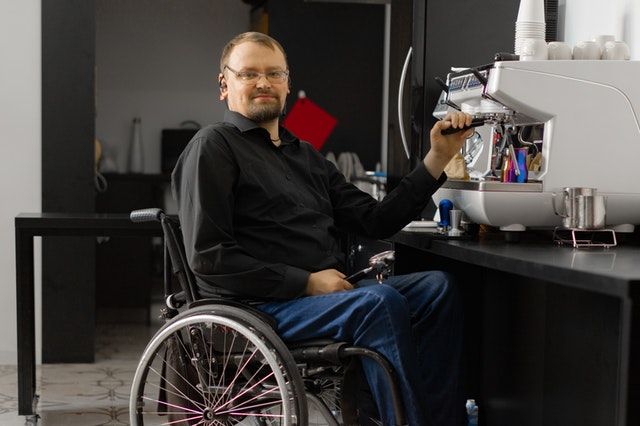 Release Date: 27 August 2021
Sizes: 40mm, 44mm
Colors Available: Black, Silver, Green, Pink Gold
Connectivity Options: BT and LTE (Optional)
Operating System: Wear OS 3
RAM/Memory: 1.5GB/16GB
Credit: Amazon
The standard version of Samsung Galaxy Watch 4, the best Android-compatible galaxy smartwatch in 2021, is the company's flagship. Initially retailed for $249.99, Galaxy Watch 4 is, at present, the best budget-friendly option at a retail price of less than $200. It was the first galaxy watch to offer readings on your body composition. Similar in looks and functions to its successor Galaxy Watch 5, Galaxy Watch 4 has a plain design, elegant display and digital bezel. Samsung standbys and preinstalled google apps like Maps and Play Store, GPS, BMI data, sleep monitor, ECG monitor, accelerometer, phone calls, notifications and several other features are available in Samsung Galaxy 4 at a lower price than its pricier counterparts.
Pros:
Competitive price
Waterproof
Thinner and lighter than Galaxy Watch 4 Classic because of the Aluminum case
Can track snoring
More apps than older models
Cons:
Battery life is short, i.e., just 24 hours (though Samsung claims the battery life of 40 hours)
Release Date: 27 August 2021
Sizes: 42mm, 46mm
Colors Available: Black, Silver
Connectivity Options: BT and LTE (Optional)
Operating System: Wear OS 3
RAM/Memory: 1.5GB/16GB
Credit: Amazon
The classic version of the Samsung Galaxy Watch 4, in a rugged stainless-steel case, comes with more luxurious features than the standard model. The Physical Rotating Bezel available in Samsung Galaxy 4 Classic is an additional feature in this galaxy wearable that is fun to use. It gives a more jagged look to the classic design and enables quick scrolling.
The 3-in-1 health sensor is the best feature of the Galaxy watch 4 series to monitor the consumer's health in the following 3 ways:
Analyzing body composition
Measuring heart rate
Taking ECG
If you don't mind a daily charge, Samsung Galaxy 4 Classic is the best choice for a watch with a physical rotating bezel.
Pros:
More Robust
Fun watch faces
Rotating physical bezel
All features of the standard model
Cons:
Slightly heavier than Galaxy Watch 4 because of the stainless steel case
Battery life is not good
Galaxy Wearable Category:  Samsung Galaxy Fits
Our top-picked galaxy wearable in the Samsung Galaxy Fits category is Samsung Galaxy Fit2.
Release date: Oct 2020
Display: 1.1-inch AMOLED screen (294 x 126 pixels)
Colors: Scarlet and Black
Compatibility: Samsung, Android 5.0+, iOS 10+, iPhone 7+
Sensors: Gyro, Accelerometer, Optical Heart Rate
Battery: up to 15 days
Credit: Amazon
Samsung Galaxy Fit 2 is a budget-friendly galaxy wearable device with unique status in the universe of smartwatches and fitness trackers. This ultra-compact galaxy wearable is extremely comfortable and offers numerous smart features. The workout sensor of this fitness tracker automatically starts and tracks the workouts of the users of this galaxy wearable. You can receive your message notifications and calendar reminders on this device.
This bracelet-style Samsung wearable has an ultra-compact band with an AMOLED display of high resolution. To turn on the display, tap the faint button outline at the screen's bottom. Being 2 grams lighter than its first generation of Galaxy Fit, Fit2 is remarkably softer and feels just like a second skin. However, similar to Galaxy Fit, Galaxy Fit2 also works on FreeRTOS, which offers fewer apps and features than a robust smartwatch. In addition to the Galaxy Wearable app, Fit2 also requires a Samsung Health app to help you view fitness trends.
Connect your Fit2 with your smartphone and control numerous features of this galaxy wearable, like play/stop music and adjusting the volume. The handwashing counter is another add-on feature.
The comfortable around-the-clock wearability and cheaper price make Samsung Galaxy Fit 2 a perfect fitness tracker for those who want a simple tracker that does not cost an arm and a leg. However, Fit2 is not an overwhelming Samsung wearable if you are a smartwatch newbie.
Pros:
Lightweight
Automatic start/pause with workout
Waterproof (5ATM)
Quick charging
Cons:
Workout tracking accuracy is not good.
No connected GPS.
Two companion apps are required.
The feature of sleep and stress level tracking comes with shortcomings.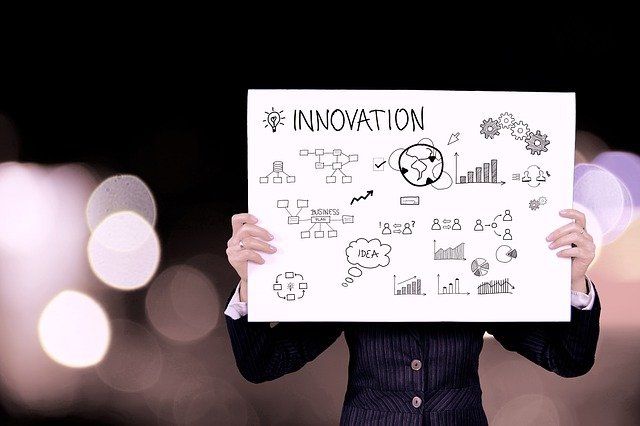 Galaxy Wearable Category: Galaxy Buds
Our best bet in the Galaxy Buds category is the most developed and recent release by Samsung, i.e., "Galaxy Buds 2 Pro" – True Wireless Earbuds.
Credit: Amazon
Galaxy Buds2 Pro is a small, lightweight galaxy wearable that offers loud and distortion-free sound. If you have a Samsung smartphone or tablet, you can pair your Buds Pro2 with it very easily without using the galaxy wearable app. Just place its charging case with the earbuds close to your unlocked smartphone or tablet. Within a couple of seconds, your device will receive an alert confirming if you really want to get your mobile connection with the earbuds? Tap Connect. That's all. The typical Bluetooth pairing process will work if you have a smartphone other than Samsung, such as an Android phone or iPhone. In case of Android phone, you must have downloaded the Galaxy Wearable app to control the settings and customization options of this Samsung wearable. The app also offers several amazing features like "Find My Earbuds" which helps you locate your earbuds or the charging case if misplaced.
Galaxy Buds 2 Pro comes with ANC (Active Noise Cancellation) and Ambient modes. You will be protected from hearing environmental noise if you activate ANC mode. However, if you want to be a little aware of what's happening, just place a finger on the touch panel of the earbud and leave it to convert to Ambient Mode that will allow a little sound to pass through. The modes can also be changed using the Galaxy Wearable app. You can even change modes by adding a widget to the home screen of your Android phone.
"Voice Detect" is an amazing feature of Galaxy earbuds 2 Pro. If you are enjoying music in ANC mode of this galaxy wearable, and suddenly you start talking with someone, Galaxy Buds 2 Pro will automatically shift to ambient mode to help you listen to the other person. By default, the "voice detect" feature is off in this Galaxy Wearable; you have to activate it through the Galaxy wearable app.
"360 Audio" is another fun feature of Buds 2 Pro that make you feel like the sound is coming from all around. Just like voice detect feature, you must go to the Galaxy wearable app to activate this feature.
Pros:
Fast pairing
Balanced sounds
Bixby voice assistant
Comfort ear fit
Water resistant
Cons:
Bixby does not work well
Short Battery life
Wrap Up
Samsung Galaxy Wearables are perfect if you want style, flexibility, and convenience in one package. Though Galaxy Smartwatches, Galaxy Fits, and Galaxy Earbuds have got extensive approval, they are just the tip of the iceberg. With time, technological innovations will further fuel the adoption of wearable devices. So, this is the right time to get a Galaxy Wearable and find innovative ways to improve your day-to-day activities.