In the IT community, ChatGPT is the most popular subject of conversation and now ChatGPT app. Users and developers have expressed interest in OpenAI's chatbot that provides natural language responses to inquiries. Some developers are attempting to capitalize on the trend by creating outstanding applications available on both the App Store and the Play Store. They aim to collect money through ChatGPT pro editions or offering more credits for getting more responses from AI. However, you don't need to buy them as OpenAI launched its OpenAI ChatGPT iOS App.
Over the past 30 days, chat.openai.com has had almost 1.8 billion visits, according to Similarweb. This is a 180% increase over the 1 billion in February 2023. And around 7 times greater than the 266 million visitors in December 2022.
Does ChatGPT have an app? OpenAI launched the official ChatGPT app, an excellent way to access AI chatbot from your pocket. Unluckily, it's only available to the public in the US. It's soon expected to be available in other regions also. We have broken the procedure of downloading the ChatGPT app from the Apple store in simple steps. Hold tight, and let's go.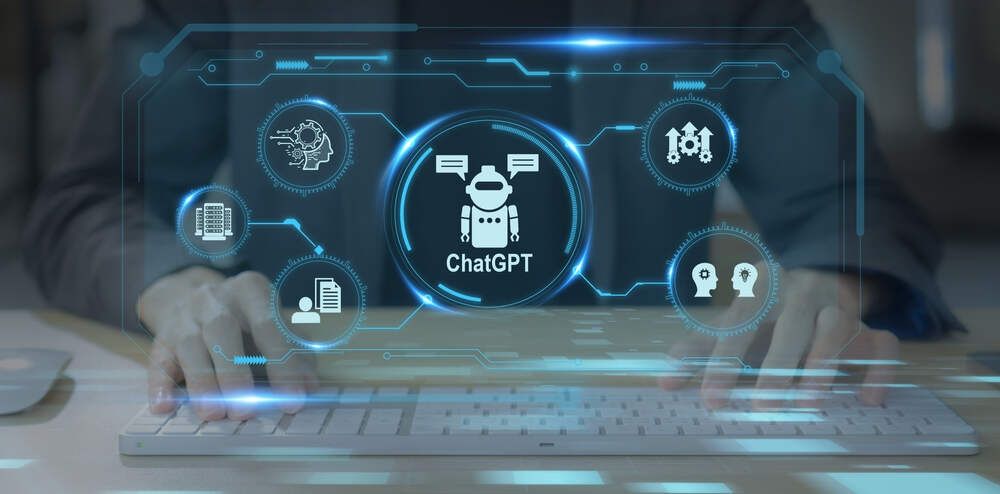 How to Use OpenAI ChatGPT iOS App?
Step 1: Go to the App Store and find "ChatGPT– The Official App by OpenAI." Click on the "Get" button to install it on your iPhone.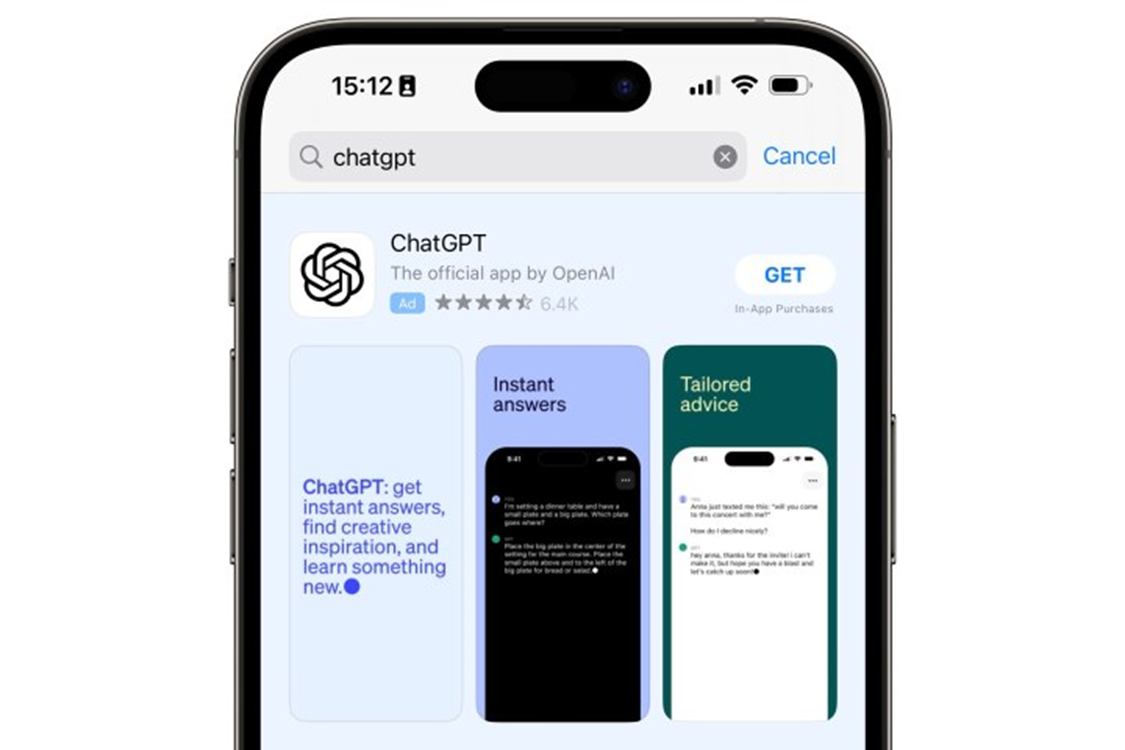 Step 2: After installing ChatGPT, open its App.
Step 3: When you first open the App, you need to create an account on OpenAI if you don't have one. Or sign in to your existing account. If you've logged in to your account on the web browser, follow the in-app browser instructions to log in.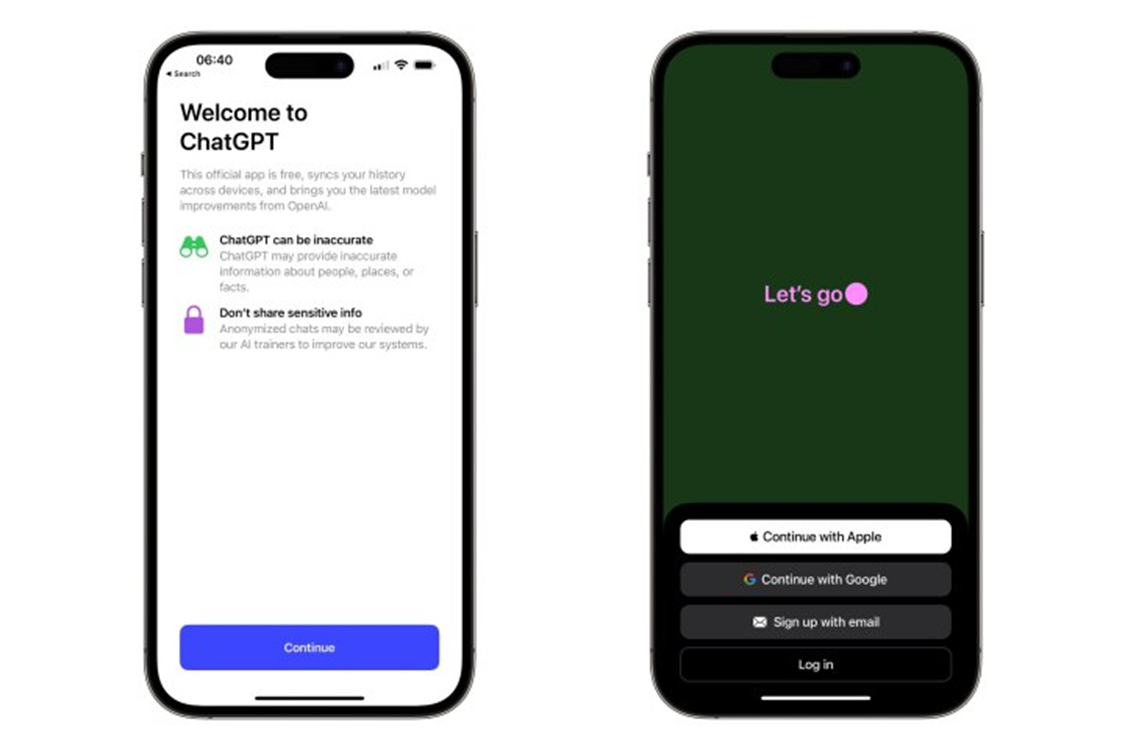 Step 4: If you are new to ChatGPT, choose one of the given options available:
Signup with an email address and password
Use Google account
Use Apple ID
If you are signing up, it requires your first and last name, mobile phone for verification, and date of birth. You can even add your iPhone or Android phone number to receive a sim verification message.
Sometimes, OpenAI ChatGPT iOS App blocks some number as its system recognize them as virtual phone numbers. In this case, you need alternate contact information.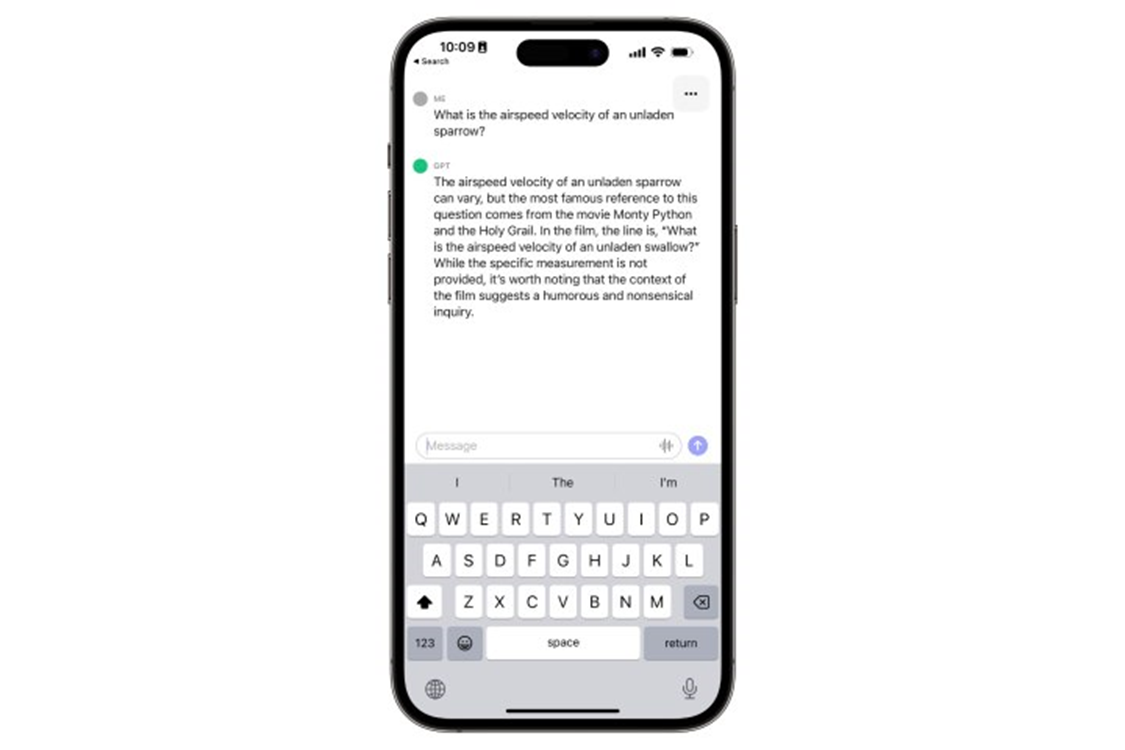 Step 5: You will be redirected to the main screen after mobile number verification. Select the "Message" section to bring up the keyboard. Start typing your prompt to get the magical response.
Step 6: After typing your prompt, click the send button to get the bot's response. Moreover, you can use your voice by choosing the small waveform in the texting section. It uses Whisper neural net by OpenAI for text-to-speech analysis.
This iPhone app for ChatGPT isn't excellent in its operation. However, using generative AI to create admirable content in seconds is more than reasonable.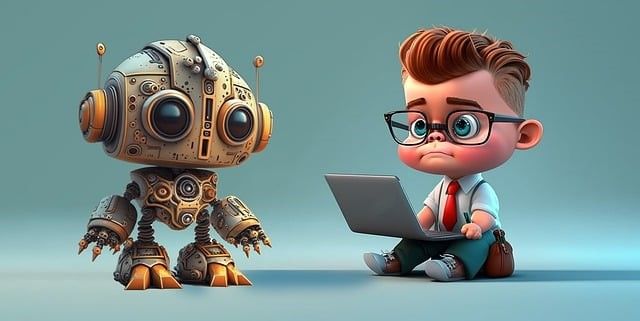 How to Use ChatGPT on Android Phone?
OpenAI has yet to introduce the ChatGPT Android app, but the company promises to share it soon. However, the only way to access ChatGPT on Android is via the website through an internet browser.
Step 1: Go to the official OpenAI website.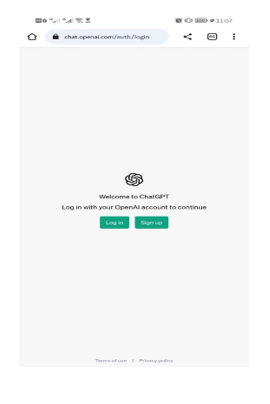 Step 2: If you are new to ChatGPT, go for "Sign Up" or "Log in" if you are already a member.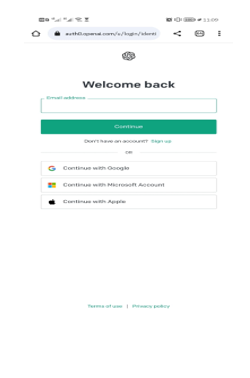 Step 3: For account authentication, it will ask your mobile number. Remember, you must have an actual number, as it doesn't accept virtual numbers.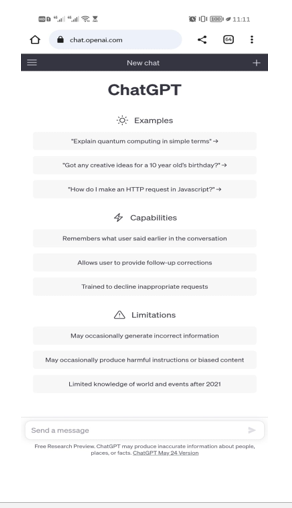 Step 4: After completing the signup procedure, you will see its home page with query suggestions. It also shows the limitations of ChatGPT. Ask anything that you've in your mind to get its brief, comprehensive, or detailed answer.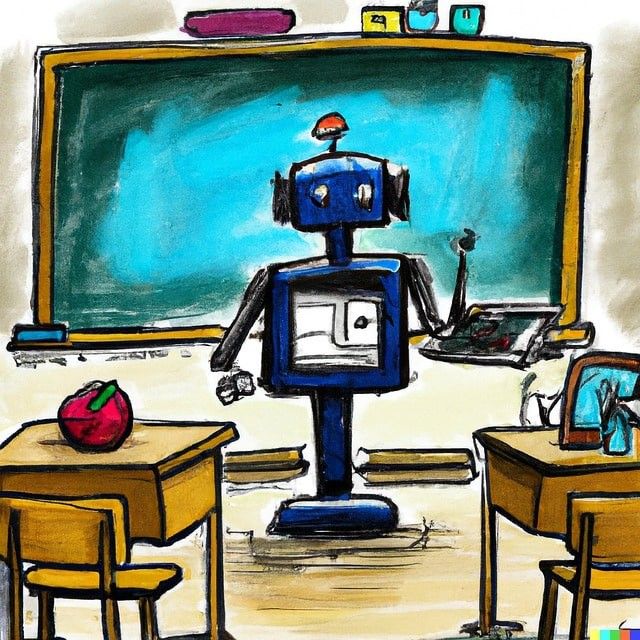 FAQs on ChatGPT App
Does ChatGPT Have an App?
Yes, ChatGPT recently introduced a ChatGPT app for iOS. The app allows users to access ChatGPT's conversational capabilities directly on their iOS devices. It provides them a convenient and user-friendly experience for engaging with the model.
Does ChatGPT Have an App for Android?
While ChatGPT has announced plans to share a ChatGPT app for Android, it has not been launched yet. Android users can look forward to accessing ChatGPT's conversational abilities through the app once it becomes available in the future.
Are There Any Issue Users Have Faced in the ChatGPT iOS App?
ChatGPT suffers the same flaws on mobile as it does on the browser. These include concerns over privacy and the bot's propensity to create facts confidently. The option to keep chats private was recently made available by OpenAI, and the App's home screen still cautions users against sharing "sensitive info" there.
Where to Get OpenAI ChatGPT iOS App?
The Microsoft Bing app gives users access to the company's GPT-4-powered chatbot. It has been the most notable way to use OpenAI's language models on mobile. Some of these users will probably go to ChatGPT from Microsoft. It has been exploiting access to its chatbot to entice consumers toward Bing and Edge. Introducing an official ChatGPT should discourage consumers from downloading the innumerable spam and phony mobile apps that claim to provide them access to the chatbot.
Is ChatGPT an App?
ChatGPT itself is not an app. However, it has developed an app specifically for iOS users to access its conversational features. Additionally, ChatGPT has plans to launch an app for Android users. Hence, it will expand its availability to a broader range of mobile devices.
Is OpenAI ChatGPT iOS App Paid or Free?
The app's debut is intriguing, especially in light of OpenAI's ambiguous marketing strategy for ChatGPT. Although the chatbot was first intended as an experiment, it quickly gained a user base. Consumers use it for anything from corporate applications to writing student essays. In February, OpenAI introduced ChatGPT Plus, a premium membership for the App. It grants priority access and uses the business' most recent GPT-4 language model to generate replies. It costs $20 per month.
Is there a ChatGPT App?
Yes, there is a ChatGPT app available for iOS users, enabling them to utilize ChatGPT's conversational capabilities on their iOS devices. Additionally, a ChatGPT app for Android is set to be released soon, further extending the accessibility of ChatGPT to Android users.
How to Download the ChatGPT App?
For ChatGPT, OpenAI has released an iOS app. It assures that its Android version will be available "soon." The program syncs conversation history with the web supports voice input, and uses OpenAI's open-source Whisper speech recognition technology. You can get the App from the App Store here. It is compatible with both iPhones and iPads. According to OpenAI, it will launch the App in the US initially before expanding to other nations "in coming weeks."
Although OpenAI hadn't previously hinted about a mobile app. The AI chatbot's usage has skyrocketed since its introduction in November. According to some outside estimates, ChatGPT gained 100 million users by January. Though OpenAI has never verified these numbers.
What is the Compatibility of the ChatGPT iPhone App?
This App is compatible with iPhones and iPad.
For iPhone, it requires iOS 16.1 or later.
For iPad, it requires iPadOS 16.1 or later.
What People Say About OpenAI ChatGPT iOS App? Reviews
Negative side
The most significant drawback of the ChatGPT App for iPhone
The ChatGPT iPhone app is similar to using ChatGPT on a PC because it cannot access recent, real-time data. If you try to question the chatbot about a recent subject or an event, you'll encounter a notice that says:
"As an AI language model, I don't have real-time information or access to the internet beyond my September 2021 knowledge cutoff."
ChatGPT rival programs like Google Bard and Microsoft's Bing Chat share real-time information. It has been an acknowledged shortcoming of ChatGPT since its beginnings, as its knowledge is limited to 2021. Internet connectivity is available through OpenAI's $20/month ChatGPT Plus service. With a subscription, you can utilize ChatGPT Plus features like GPT-4 on the iPhone app. However, according to Ars Technica, the present version of the program doesn't seem to access the internet.
Doesn't Provide Original Sources from it Gets the Information
The ChatGPT iPhone app also needs help attributing the sources from which it correctly draws its information. The ChatGPT app iOS will gladly answer any question but never clarifies the sources used for any particular response. Other programs that do far better at this include Bing Chat and Google Bard. Every AI chatbot makes mistakes; therefore, identifying the source of a right or wrong response is quite beneficial.
Positive Side
The future of how we engage with information is just getting started. Any moment, any inquiry. It always retains its patience. Never gets angry with you, never labels you a fool, never gets mad at you for making a fool of yourself, and always knows the solution.
Answers display more quickly on this App than on the internet. That's fantastic. The settings include everything a user needs, and the UI is relatively straightforward.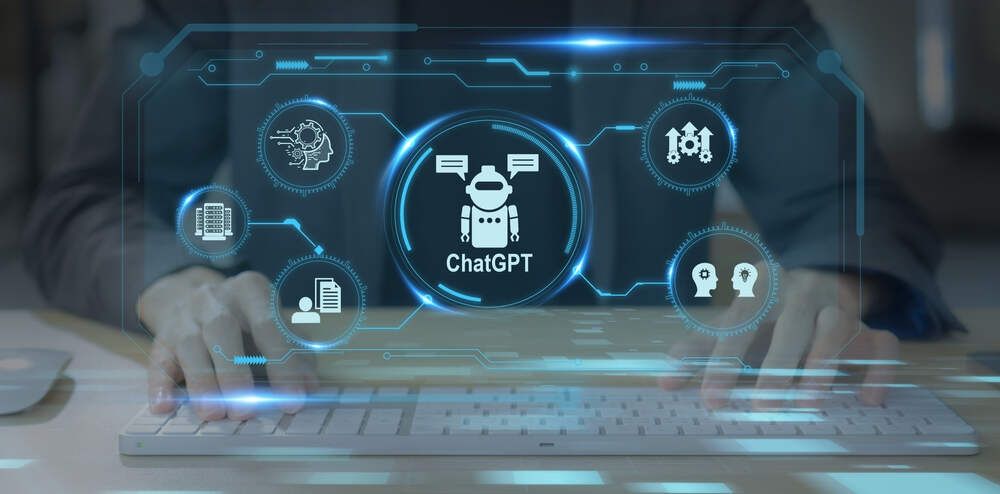 What Aspect of ChatGPT App Do You Like the Most?
The OpenAI product ChatGPT, which excels in several categories, is a top-notch tool for producing writing that sounds human:
Deep Learning Technology: The underpinning technology of ChatGPT is remarkable. It can produce convincing and logical conversations after training in various online literature. It isn't easy to distinguish if the response is machine or human generated.
Diversification: Its adaptability is noteworthy. Whether you use it for writing emails, producing content, responding to inquiries, or simply having exciting conversations, it's excellent.
Contextual Understanding: The model has outstanding contextual understanding and response generation capabilities. It is a beneficial tool for various applications, including customer service and content development.
Constant Improvement: Since ChatGPT's launch, OpenAI has continuously improved it. The tool will continue to lead the field of conversational AI thanks to this dedication to development.