In 2018, the gaming industry was expected to be valued at about $115 billion and surpass the revenues by $138 billion in 2021. $173.7 billion is the global market of gaming industry in 2020 and is likely to approach $314.4 billion by 2026. Moreover, in between 2021 and 2026, this industry will register a CAGR of 9.64%. People are quarantined due to the pandemic of COVID-19, while some turned to game Platforms to participate in different activities. These gaming spots are attracting more players than ever in online traffic. Video games have experienced a massive surge in players and eventually boosted the revenues.
1. ARTIFICIAL INTELLIGENCE GAMES LIST
The use of AI in the game is unique for every game as programming game AI is done differently in games. Thanks to the potentials of deep learning that will enable computers to handle cognitive game processes and share an opportunity to earn money. Here is the list of top AI video games that have introduced artificial intelligence into their gameplay.
Game Developers: Naughty Dog
Platforms: PlayStation 3
Releasing Date: June 14,2013
The Last of Us is not enemies but about Ellie, a fellow AI. She is a young girl and star of the game striving for the survival of all humanity. TLOU game release was postponed for about 5 months. The director of TLOU planned to overwrite the whole AI from scratch. Hence, it resulted in the creation of Ellie being more friendly than just a burden on the player's hand. Max Dyckhoff from Naughty Dog said that much of Ellie was built on simple rules like how to stand.
"The basic mechanics decide a zone she can inhabit, then draws a series of lines between her and Joel, the direction she's looking in, and where she could potentially move to. If any of those lines hit a wall or obstacle, Ellie cannot stand there."
It is an action-adventure best game AI that covers the story of a duo of survivors striving to find treatment for a plague infecting human in the US. It offers a third-person perspective as the player goes through various scenarios and situations in the AI game world.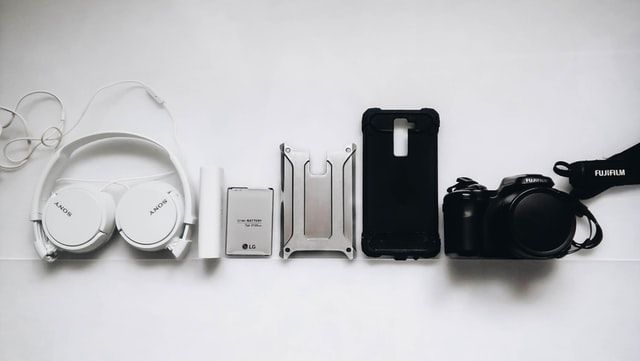 Game Developers: Naughty Dog
Platforms: PlayStation 3
Releasing Date: June 19, 2020
The Last of Us 2 is the most anticipated adventurous game with the best AI of the year. Players can use guns and weapons (invisible and straightforward) to defend against humans and piranhas infected with Cordyceps Sinensis mutants. Also, it is the better version of TLOU; in the first version, the gamer had only the goal to survive till the end of zombies and traitors on the way to gaining resources. TLOU 2 as the most advanced video game starts where the TLOU 1 ends, making better use of the benefits of AI application.
Game Developers: Monolith Productions
Platforms: Xbox 360, PlayStation 3, PC
Releasing Date: October 17, 2005
F.E.A.R is one of the games with good AI in FPS (first-person shooter) video games. The efficiency of AI id that the enemy AI react in the same way to the conditions shown but efficient enough of avoiding repeating mistakes. It permits gamers to vary strategies continually and adjust the positions; accordingly, the Game Developers of this AI game explained:
"AI uses covers more tactically in FEAR game AI coordinating with other players to control fire. Artificial intelligence leaves cover only when warned, and fire rushed if they don't have better positions."
One of the simple AI games is F.E.A.R shooter game; it offers a human-like experience and behaves according to the plan selection; sometimes, the player doesn't have time to heal. For instance, if the player takes cover behind a barricade in the game, the enemy AI processes it quickly and eliminates the player by throwing a grenade. If the players select harder difficulty than usual, AI behaves more accurately than lower difficulty modes.
Game Developers: Firaxis Games
Platforms: Xbox 360, PlayStation 3, PC
Releasing Date: October 9, 2012
The robot of the XCOM series succeeded due to Alien AI with the struggle of Alex Cheng. He made AI not just distinctive but accurate and entertaining. The purpose was accomplished via a utility-based system which gave usefulness in every possible way. It is famous for its movement system that uses artificial intelligence to show effective way of act in response to every turn. Further, it will understand the whole thing, including distance from the closet object, the number and behavior of enemies, proximity to other aliens, and more. Its AI for game developers' technology is admirable and must be followed by other video game developers to share the groundbreaking application of AI.
Game Developers of the Game: Ubisoft
Platforms: PlayStation 3, Xbox 360, PC
Releasing Date: August 20, 2013
It is a challenging game that relies on stealth and strategy in gameplay, where the objective is almost similar in all missions of Blacklists. The player plays as one of the highly skilled splinter cell blacklist characters, Sam Fisher, who worked for an intelligence division. The player strategizes his moves like a typical third-person shooter to accomplish each level in the game.
The player entered the area to detect all the guards, set a plan, and move ahead for the execution of the plan. It's rugged, as the guards are trained to detect and respond to the most minor visual and audio cues. Above all, the dogs in the unexpected corners force the players to reveal their position. Everything that a player does while playing the game results in a series of chain reactions, and all enemies around respond similarly. Tom Clancy's Splinter Cell is an excellent example of the best AI in games as people write essays on how AI is being used in Splinter Cell.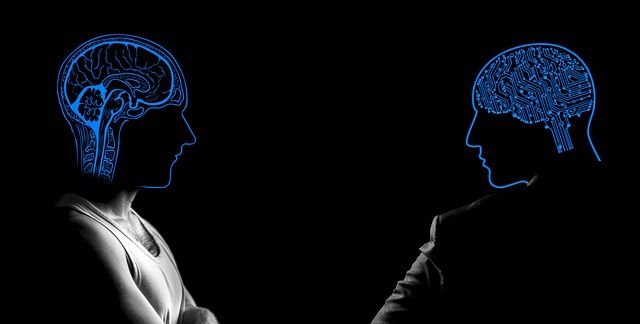 Game Developers: Psyonix
Platforms: Mac OS (PC), Microsoft Windows, Microsoft Xbox One, Sony PlayStation 4
Releasing Date: July 7, 2015
Rocket League play against bots in a video game based on football rules which feature cars powered by rockets. From 2015 to now, it has been one of the most played games in online multiplayer games. In this game, the players hit the ball with the rocket-powered cars to the opponent's goal. The game AI is very significant in handling the ball game strategy. It offers a realistic experience as clubbing the fascination of cars and soccer turned out very well via Rocket League.
Game Developers: Bungie
Platforms: Xbox 360
Releasing Date: September 14, 2010
It comes in one of the games with best AI ad becomes the exceptional series of Microsoft because of the astonishing AI. It concerns Elites, extremely violent enemies in video games. One could play the game several times without getting bored, as AI behaves uniquely every time. "Termacious Trickocity", a team reported over 150 hours of activity while checking the extraordinary ability of AI in the game.
Aaron Sekela, one of the team members, said that their hardest trick was the 'Exodus Marine Collection.' The team members got annoyed while waiting for the marines to unite after joining the game for seven hours. They had to make sure that enemies couldn't kill them. Once, they drove for 10 minutes and moved back and forth about five times to take the marine at the top of a vast mountain.
Game Developers: Blizzard Entertainment
Platforms: PC
Releasing Date: July 27, 2010
StarCraft II was not much different from its first version, but it is for experienced players. Playing this game is the best decision if the player is a fresher in the StarCraft world. The AI game programming follows the same rule and sequence, making it excellent for understanding purposes and creating the first tactic against the advanced system. And when the player becomes used to it, they can play with real gamers.
Game Developers: Creative Assembly
Platforms: PC, Android, iOS, Xbox One, Xbox 360, Playstation 3 & 4
Releasing Date: October 7, 2014
It is a survival horror game initially released by Sega. The true character of the game should be Amanda Ripley, but amazingly, it's Xenomorph. In this game, the mother of Amanda was disappeared fifteen years ago. Amanda met Samuels, the representative of the Wayland-Utani Corporation, to find the details about the attendant of her mother's lost ship. Samuel allowed Amanda to join a team to find her mother. The game offers an unpredictable and terrifying game AI design.
Game Developers: Ubisoft
Platforms: Xbox 360, PlayStation 3, PC
Releasing Date: October 21, 2008
It was one of the excellent entertainments developed, but, sadly, it is not getting better with the new installment. Crytek developed its first version, and then Ubisoft worked on its second form. Far Cry 2 was so challenging as, for some reason, people started saying it sadistic. Everybody was hostile; the enemy AI was ferocious with no welcoming NPCs. However, it was not using a natural AI system but was incredibly unpredictable and chaotic. Without perfect AI involvement, Far Cry 2 is exceptionally hard for expert players.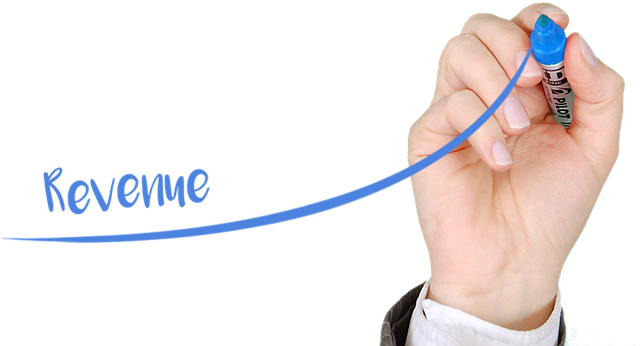 Game Developers: Mojang AB
Platforms: Microsoft (PC), Linux (PC), macOS (PC)
Releasing Date: November 18, 2011
Minecraft is the first game developed by Markus Persson and later improved by Mojang. It was awarded in 2012 as Game of the Year. Unlike other conventional games, it doesn't have particular goals to accomplish. The player arranges the blocks (3D objects) to create a gaming world and a never-ending game. It comes with several modes including adventurous, and spectator modes. AI plays Minecraft and makes it a fantastic game that allows players to customize and create virtual environments of their demand. It allows players to turn land into the village; it is not only addictive but exciting as well.
Game Developers: Bohemia Interactive
Platforms: PC
Releasing Date: September 12, 2013
The intelligence game best known for its precise enemy AI is ARMA 3; it allows the players to shoot on even 300-to-400-meter distance. It is a realistic and spectacular game based on military challenges in single and multiplayer mode. It provides a fully customizable environment that makes it the best application of AI application in games. Besides, one can set up this AI game according to their wish with the editing knowledge of ".ini" files. The game players can also download freely distributed modes of AI. However, most experts don't change the basic setting of the game and don't show any relaxation to their opponents. This game will be challenging for any player with less patience. Absolute satisfaction is achieved when the player takes down all the enemies. It is one of the overall best 2020 AI games that every gamer loves to play.
Game Developers: Massive Entertainment and Ubisoft
Platforms: Microsoft Windows, PlayStation 4, Xbox One, Google Stadia
Releasing Date: March 12, 2019
The game has mixed perceptions; everything is open and utterly unprotected at one moment and hits a surprise in the very next moment. The real star of the game is artificial intelligence to find a path for cover changing. It allows players to scan for covers like in Tom Clancy's Ghost Recon and in additionally, holding the cover button help moving the character to a new position. Moreover, AI game programming automates the motion in between covers, and the gamer fully concentrate on planning (tactics) only. Moreover, the path can be seen on the screen in a map that helps the player see the direction of movement and guess how much time is required to make an automated dash.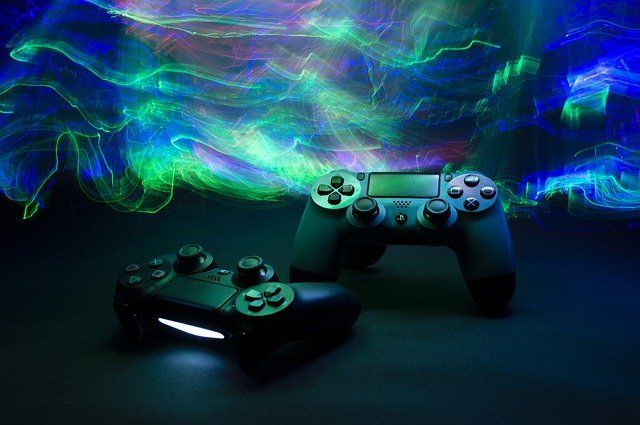 Game Developers: Xbox Game Studios
Platforms: Microsoft Windows, Xbox One, Xbox 360, iOS, Android
Releasing Date: May 3, 2005
Forza series was started in 2005 (Forza Motorsport), and its most advanced video game version was launched on November 9, 2021 (Forza Horizon). It is based on learning neural networks rather than traditional AI systems for monitoring and controlling human-like drivers. Its Drivatar system looks at the gamer while playing to follow the same driving pattern. The system is joined with MCS (Microsoft cloud system); it helps pull AI racers based on human gamers' activity and extract exceptional data from each player. The AI opponent now mimics other players worldwide and learns their strengths, weaknesses, quirks, and mistakes.
Besides, AI drivers learn from humans and share unpredictable playing experiences. They exhibit distinctive driving styles and so all types of complex maneuvers. AI mimicking real humans can make potential opponents and enemies than humans, but it should also be considered that every human is not an expert professional driver.
Game Developers: Author Aaron A. Reed and Jacob Garbe
Platforms: Microsoft Windows, Android, iOS
Releasing Date: January 21, 2016
The ice bound concordance is the AI image of an author and more than a game; the player and AI joined together to connect the fragments of story text in a novel. It is done in two ways.
KRIS's creative strategy created dialogue trees, symbols, event selections, and player interventions.
The gamers show pages to the KRIS from the actual physical book that AI cannot see.
Besides, it handles tons of permutations of a literary framework consisting of many narrative fragments and complex rules to activate and deactivate them. According to player choices, it is modeled in a more organic way than old traditional branching paths.
Game Developers: PaulTozour
Platforms: Android, iOS
Releasing Date: March 21, 2014
It is a Tower defense game for Android and iOS players. The players defend their city by sending units to attack the other city. Combat happens in real-time when the players take offensive and defensive turns. Enemy towers attack the nearest unit, and the turn ends with the end of all units. Moreover, the other city gets the turn to spawn units. The process continues until one player wins by destroying all the opponent's units.
It is an exemplary application of the best AI in games as it is no more a tool for improving the player's experience but involved in game designing. Paul Tozour, its designer, wrote a genetic game AI algorithm that worked like an automated virtual testing team to be evolved as expert players. By observing players (virtual and real), Paul found out the flaws and extracted much data that would help him tune the game's parameters efficiently.
Game Developers: Thekla Inc.
Platforms: Microsoft Windows, Mac, iOS, PlayStation 4, Nvidia Shield
Releasing Date: January 26, 2016
It is the testing of the involvement of AI in walkability. Jonathan Blow, the game writer, wanted to offer a smooth and unobtrusive experience as possible. If players got caught on tapped walls or edges, it would pull them out of the game. To reduce the chances of immersion break, Jonathan asked Casey programmer to improve the movement code of the player. His game AI algorithm creates nodes with the player's movement and shows lines on the ground which are connected then; white lines mean to walk while red lines for no walkable tract. For instance, if the ground changes, a door opens, it will go back and start picking from that area to the next level. In this way, the team checked movement codes and geometry issues that needed further improvements.