AI is bringing out hype all over the planet, keeping everyone on toes. The purpose of AI is to stay convenient making life easier for everyone on the planet. AI offers prompt and efficient ideas. It has the potential to offer life-changing advantages for virtually every domain on earth. AI encompasses everything from personal assistants to data analysis systems. Therefore the enterprises require adopting AI to expedite relevancy in this digital era as it delivers immense value bringing great opportunities with it.
AI in the Business World
AI influence on the business sector is hard to ignore. With technology advancements, businesses are getting more competitive. Upgrading a product using the most advanced technologies like AI is the key to have a competitive edge. Several AI systems have been developed to rationalize business processes and employees' productivity and to reduce wastage and operational costs. Hence, AI has become the hottest trend in the business world. To realize the full potential of AI, the Data-centric approach called MLOPs (machine learning operations) is the best solution. Companies adopting a data-centric approach have a leg up as compared to their competitors. AI systems comprise software and data. For instance, to develop an AI system to be used for automated inspection in a manufacturing company, an AI engineer will first develop deep learning-based software. This software is then offered a dataset containing images of perfect and imperfect parts to enable it to distinguish between them.
AI also helps worldwide businesses to deliver their customers a personalized and sales-driven experience whether they are consumers or business buyers. Augmenting the efficacy of a business will ultimately drop costs, saving a significant amount of money for the other activities of the business.  Therefore, several businesses are now adopting AI tech and reaping great rewards including reduced operational cost and increased revenue.  Software giants are investing huge amounts in research to develop AI systems. AI is already being adopted in many well-known business applications such as CRM and ERPs.
According to Gartner survey of about 200 businesses conducted in 2020, 66% of organizations did not change their investments in AI during the pandemic in 2020, while 30% of companies decided to even escalate their AI funding. Hence, AI is considered more important as compared to other exciting technologies. It causes a drop in overall cost for a business. AI can bring incremental changes in business, ultimately transforming the world economy.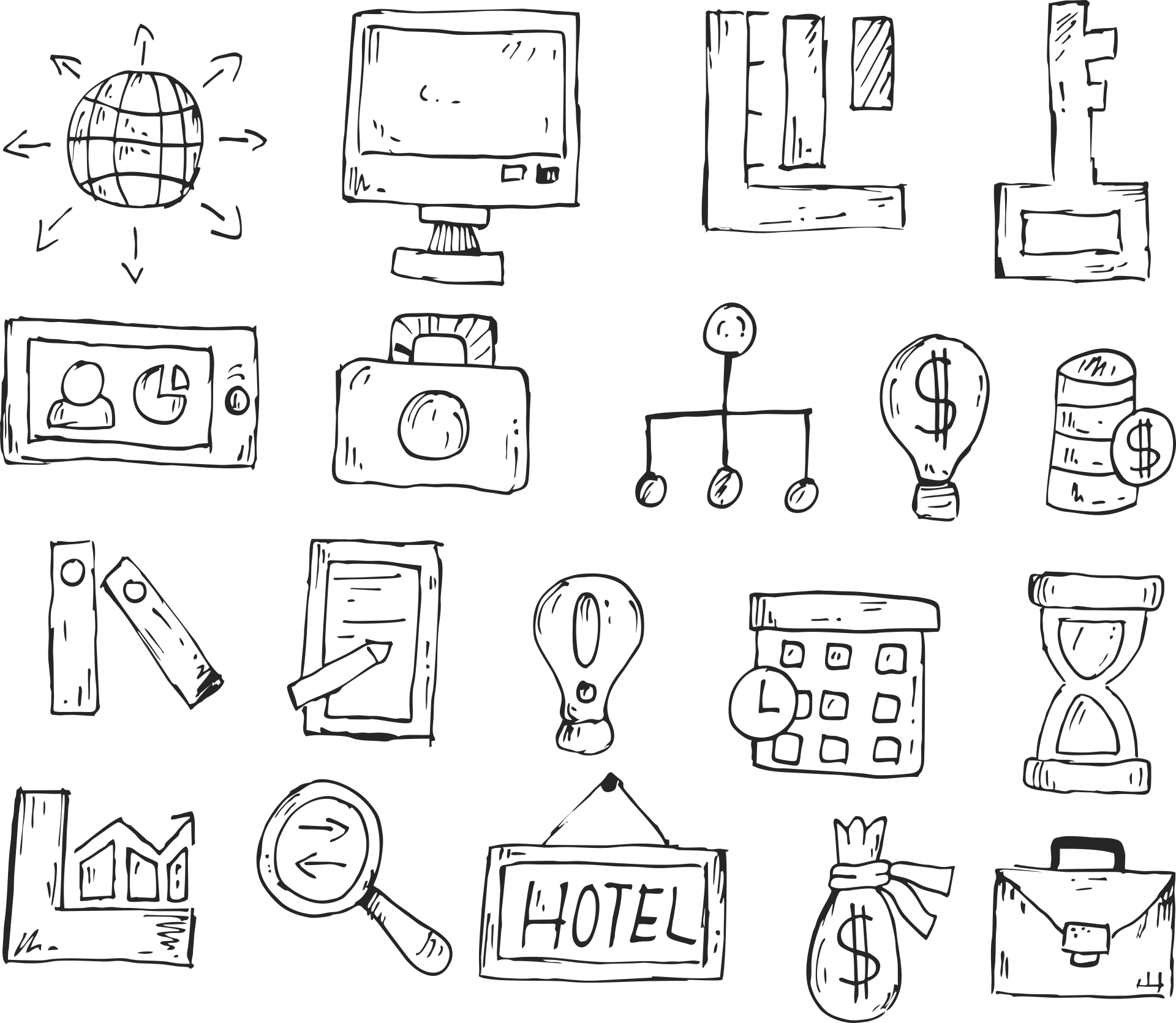 Is the Development of an AI solution costly?
It is a serious question for all companies ranging from a small enterprise to a huge startup. AI development cost is higher than non-AI technologies like IoT, graphics processing units (GPU), and quantum computing, etc. An AI solution is more costly to develop as it demands gigantic data and a highly configured system of structural designs to perform gigantic calculations.
An AI system for a business can be developed through its in-house team of data scientists or can be obtained from a third party. Hence, depending on its development source and cost, an AI solution can be grouped into the following two categories:
Custom AI solutions – These are more expensive for a business as in-house experts have to develop the whole AI system from scratch. In this case, the high development cost is due to data-related and performance-related issues. Data-related issues include low-quality data, complex procedures to extract and transform data, and unstructured data. While Performance-related issues include low prediction accuracy rate and poor processing performance of AI algorithms.
Pre-built AI solutions – These are AI solutions that are not developed in-house but arranged by a third party such as Google, Microsoft, etc. These are cheaper and more affordable.
If a company employs AI software from a third party, such as pre-built chatbots, it has to pay a maximum of $40,000 on annual basis. Sometimes, a company can get free chatbots applications as well.  However, custom AI solutions developed by in-house data scientists cost more than those provided by a third party. The development and rollout costs for custom AI solutions range from $6000 to over $300,000. Hence, AI development cost varies depending on the solution provider. Similarly, AI development cost also varies based on project type. For instance, to integrate chatbots into its website, a company can either select a pre-built solution like Drift or TARS.  These prebuilt solutions are less costly as compared to custom-built ones. Drift costs $400-$1500 each month whereas TARS costs $99-$499. Contrary, to develop a custom chatbot, the costs range from $6000-$15000.
AI development is also considered quite expensive because of the higher salaries that the companies have to pay to AI engineers. As per a report by Indeed.com, the annual average salary of an ML engineer in the USA is roughly $150, data scientists earning up to $123 and algorithm engineer's salary is $109. It is obvious from the report that hiring an AI/ML engineer costs the most relative to other software developers. Consequently, the cost to develop an AI system is higher as compared to other technologies. A few years back, only tech giants like Google, Amazon, and Microsoft could manage to develop AI solutions for businesses. However, at present with AI advancements, several companies can afford to develop AI solutions at a pretty reasonable cost. Nowadays, many AI tools and frameworks are increasingly available to develop AI-based solutions. Therefore, AI is progressively becoming an easily accessible technology for the business world.
In simple words, a company can either set up its own in-house custom AI team to develop custom AI solutions or can outsource it from a third party or external vendor. By outsourcing, companies can save time and reduce development costs without compromising product quality. At present, technology is advancing at an exponential rate. This growth is bringing a lot of opportunities with it. Many intelligent systems such as Google AI and Microsoft Azure AI are low-cost. Developing a system using low-cost AI models, results in a decrease in overall cost.
As the development cost of an in-house AI system is quite high, businesses must consider their investment returns. In case the AI development cost for a custom AI solution is higher than the projected ROI, getting a pre-built AI solution from a third party is a better choice. Therefore, to reduce the development cost, a company must prefer pre-built solutions over custom solutions. Pre-built AI solutions offer massive insight and power. For instance, companies can use pre-built chatbots without hurting themselves financially. Hence a company can reduce its AI development cost by using pre-built AI solutions and eventually can make AI a valuable investment. In nutshell, developing an AI system is not as expensive as it used to be in past.
Is Deployment of an AI solution costly?
To install AI technology, highly skilled specialists such as data scientists and data engineers are required. These experts being rare in today's marketplace demand a huge salary. Hence, the cost of talent to implement this technology is high. Small and mid-sized organizations don't have enough budgets to hire AI scientists.
Besides the installation cost, the repair and maintenance cost of an AI solution is also high as it is extremely complex. Maintaining an AI solution with time is expensive as it demands retraining to prevent model drift. An AI system has software programs that need to be upgraded frequently to meet the requirements of changing environments and to keep the machines smarter over time. Moreover, when there is an intense breakdown, the codes are lost. Recovering those codes and restoring the system involves plenty of time and cost.
Moreover, its storage cost and renting or leasing cost for remote servers is also higher as compared to other technologies. A survey by Rackspace technology revealed that implementing AI initiatives was considered challenging by about 80% of enterprises. 26% of companies considered that the higher implementation cost of AI was one of the biggest barriers to adopt AI.
AI Adoption as a cost-cutting tool
Despite being costly in terms of development and deployment, AI adoption in large-sized enterprises is increasing with time, as it is decreasing overall operational costs generating remarkable returns. According to a Gartnersurvey, besides its high implementation cost, 37% of businesses have implemented AI to improve their systems and to reduce operational costs ultimately. Another survey revealed that AI adopters expect a 39% increase in their revenues within the next three years. Hence AI is considered a cost-cutting tool for the business world.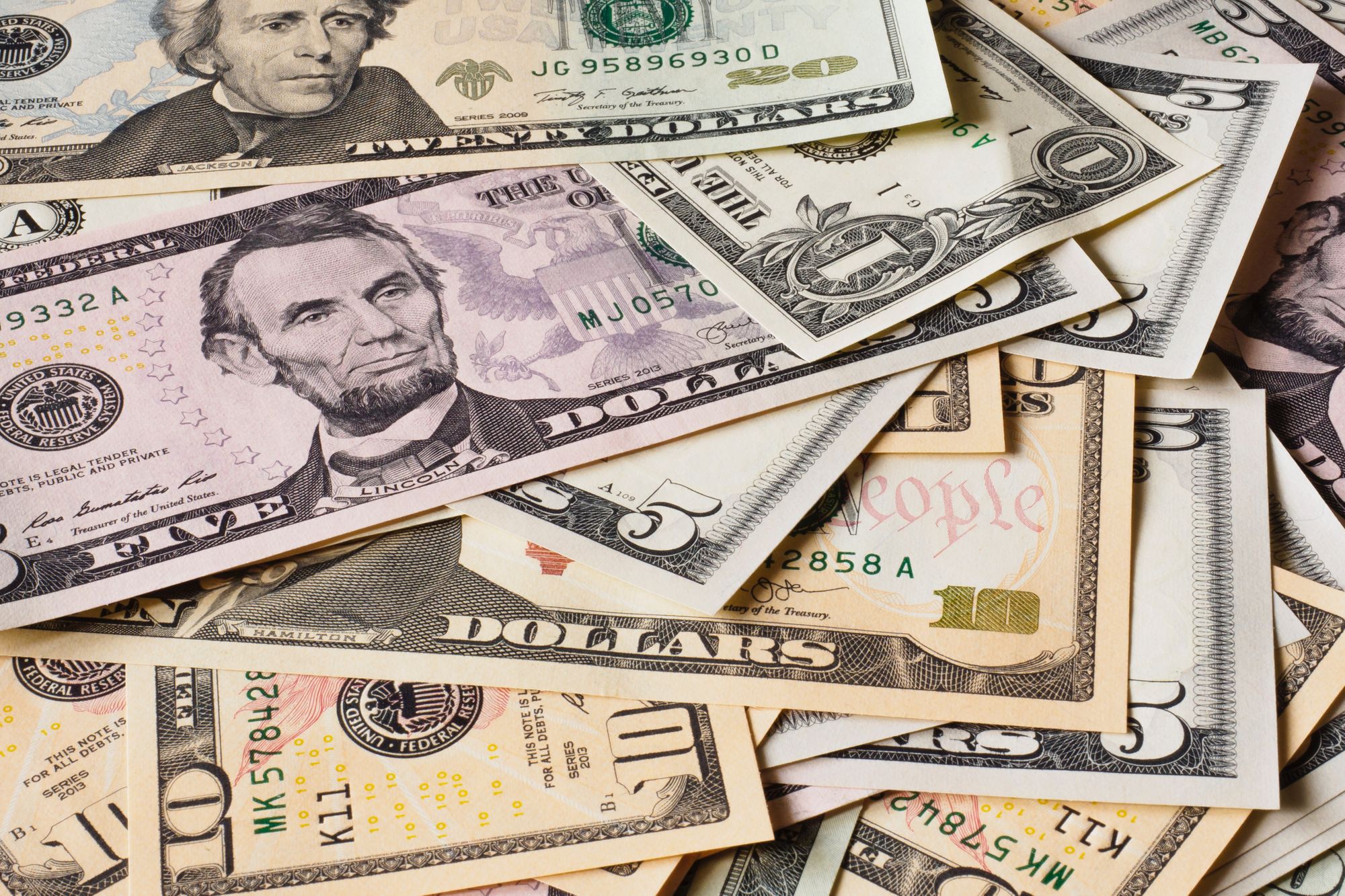 What factors make AI cost-effective?
AI is altering the conventional business processes and leading the businesses towards digital transformation. Modern AI can deliver remarkable benefits for a company, be that a tech giant or a small enterprise striving to expand its business. Nowadays, virtually every business organization is adopting AI and reaping its benefits. AI can improve business productivity by 40%. Netflix recommendation engine annually saves USD 1 billion by using ML. According to a survey, 34% of customers spend extra money on the products of those companies employing AI. As per Accenture, AI can augment business output by 40%.
Let's have a look at the factors that make AI a cost-effective tool for a business:
Predictive Maintenance
Maintenance of any equipment in the factory involves a huge budget. The accidental machinery downtime cost for a factory is $50 billion every year. 42% of this cost is due to machinery failure, which results in slowing down a process. Each industry endeavors to keep its facility and machinery operational. AI-based predictive maintenance helps businesses to reduce their expenditures on such events. AI algorithms predict the status of machinery and asset. The status and data from sensors help in predicting the machinery failure time.  A report by McKinsey & Company revealed that by employing predictive maintenance techniques, the companies experience a decrease of 20% in maintenance cost while 50% in unforeseen outages.
Reduced operational/trial-and-error cost
AI tools are very helpful in reducing operational costs. In this digital age, customers prefer those products that are more personalized and customized. Thanks to AI applications like ML and Generative Design! The companies now are in a better position to meet such demands of customers by offering them a personalized product in the most cost-effective way. First of all, a designer feeds the design goals into the generative design algorithm.  The algorithm creates alternative designs based on the design goals input. Then these multiple designs are placed in ML algorithm to find the most workable design. Eventually, the most optimal design is selected after repeating the process several times. Hence the trial-and-error cost of a machine while testing is reduced resulting in reduced operational cost.
Reduced Fixed/frozen Cost
A business has to deal with multiple frozen costs such as renting and utility costs. By using AI, these costs are reduced significantly. For instance; keeping the data centers cool is a hard task and involves significant costs. According to a report, Google was able to decrease its data center's cooling bill by 40% by deploying an AI model developed by DeepMind.
Automation to improve quality and reduce labor cost
By automation, the performance of any tedious or repetitive task is augmented. As humans get tired of the tedious jobs and are not available 24/7. Chatbots and virtual assistants are now doing these tasks for companies. The US railway company named Amtrak claims to save over $1 million by replacing traditional customer service with chatbots. Julia is the name of the chatbots that respond to the customer providing schedule and available tickets information. These are improving customer experience and are getting very fruitful in attaining the loyalty of customers. A satisfied and loyal customer is more prone to buy from the same company frequently and will also market it by the word of mouth. This will ultimately generate more revenues for the company. AI automates processes that are labor-intensive and time-taking hence results in a reduced overall cost.
Automation has also resulted in reduced labor costs. Nowadays, we can see many robots replacing the human workforce in warehouses and stores. Moreover, automated delivery robots are being used by Dominos in Germany, to deliver pizza. These autonomous delivery vehicles travel at the speed of 10 mph and are more cost-effective for nearby deliveries.
Saving on the expert's cost
A long-term cost-effective benefit of AI is to reduce the cost of experts particularly in the field of healthcare. AI-based artificial neural networks (ANNs) used in medical diagnosis support doctors in human body image analysis and can process the image 1000 times faster as compared to an expert. This diagnosis is also more accurate and focused. Hence, the amount that could be invested in hiring an expert with a handsome salary is saved by adopting AI technology.
Maximized ROI
By implementing AI, businesses, particularly bigger organizations, have progressed to a great extent. They are getting positive outcomes and indispensable impact. McKinsey, in 2019, conducted a survey of large enterprises implementing AI. 63% of the surveyed enterprises had increased revenues while 44% had reduced their costs. In another survey of eight business functions, most of the respondents revealed that AI is bringing meaningful value to their companies in terms of cost and revenue.
Reduced human error
Humans are prone to make mistakes, however, human errors cost a lot to a company. Here comes AI with its personal assistants. Humans get tired and make mistakes. For instance, it is quite difficult for an e-commerce fashion website to connect with a number of suppliers. There are great chances of human error like sending the wrong request to an unconcerned supplier. AI personal assistants like chatbots are now performing all communication tasks with suppliers. AI helps in reducing the number of errors that ultimately result in improving the efficiency of a company. A personal assistant will communicate with the supplier and will schedule a meeting by looking at the calendar. Hence human error chances are reduced considerably, which will eventually reduce the wastage of budget on fixing human mistakes. Not only the e-commerce websites, but manufacturing companies are also employing AI to reduce human errors. By automating the processes, human involvement is reduced, decreasing the error chances and production cost.
Furthermore, a number of businesses are employing AI not just to reduce human errors and operational costs but also to improve productivity. AI improves productivity by identifying process redundancies to reduce flaws and "turnaround time"
The above cost-effective benefits of AI are just the tip of the iceberg. These AI benefits are attracting larger enterprises to integrate their businesses with AI. In nutshell, AI offers numerous cost-effective benefits and high return on investment (ROI). Without AI, it is hard for a company to survive in a highly competitive market.
The majority of people believe that AI development and implementation cost a fortune. That might be correct. However, once an AI solution is adopted, it's above discussed remarkable benefits to reduce the operational cost and generate great revenues outweigh its initial costs.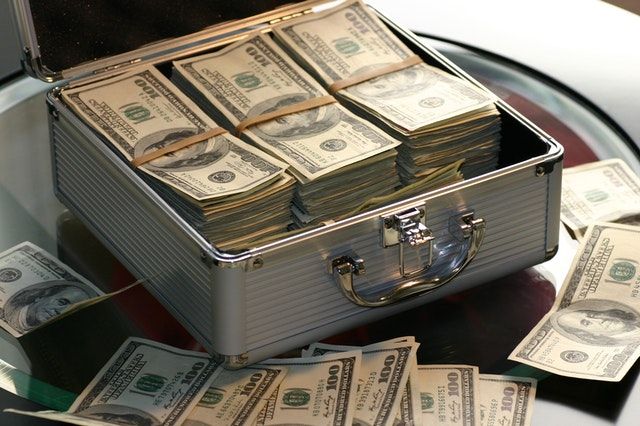 Conclusion
As AI hype is ramping up, businesses are finding ways to embrace this technology to improve their productivity. But, its higher development and deployment cost as compared to non-AI technologies is a major barrier to adopt it. Despite increased development and deployment costs, AI is more useful for a business in terms of reducing overall production costs and generating higher revenues as compared to other businesses employing non-AI technologies. AI decreases time to diagnose a disease, saves labor cost, reduces human errors, maximizes ROI, and many more. Hence, AI is maximizing business profits. No doubt AI development and implementation cost is high, but a company can lead its competitors by taking the edge of AI, such as by dynamic pricing to augment revenues.
In a nutshell, the development and deployment cost for AI is neither easy nor cheap, but the cost of ignoring AI is even higher. This is because the savings that AI solutions bring and positive business impacts that AI solutions deliver once adopted are worth the effort. If we compare the AI development and deployment costs with the benefits that AI brings for a business in terms of reduced operational cost and increased revenues, AI is no more expensive. Instead, it is a cost-effective technology for any business, offering improved customer experience and boosting productivity and revenues at the same time.