Robots are everywhere, assisting us in our routines, from grocery stores to research labs and even making homes smart. Many people are interested in knowing how robots influence the workforce's worth and top robotics companies in the world. Some people think that robots will make the source of earning, while others worry that robots will take jobs. Robots can free you from stress, so you can focus on other exciting and creative tasks by doing repetitive and tedious work.
Technology has advanced over the years, and robotics is one of the fastest-expanding businesses. According to BCG, the global robotic market was forecasted to attain $25 billion by 2021 and rise to $260 billion by the end of 2030. Over 500 worldwide robotics companies strive to produce exceptional robots that help humanity in several ways. In this blog post, we'll discuss the top robotic companies in the world in 2022. Moreover, according to research, the global robotic market is anticipated to reach $176.8 billion in 2025 with a CAGR of 18.2%.
According to Technavio, the worldwide humanoid robot market will be approaching $9.74 billion by 2026.
How A Company Designs Industry-Leading Robot?
A robotic company is said to be industry-leading based on the reasons mentioned below:
It has high pecuniary accomplishments and high yearly profits.
It has served the robotic industry for many years with better quality and high value.
In the relevant industry, it has brought a revolutionary change.
Its robotic products are being used in many industries for several purposes.
There is a vast collection of top robotics companies in the universe. These robots can work endlessly for decades to fulfill industry demands. Industrial robotics is an essential component of the manufacturing industry due to its high efficiency.
Let's discuss the top 10 robotics companies in the world and factors that made them the best among hundreds of others.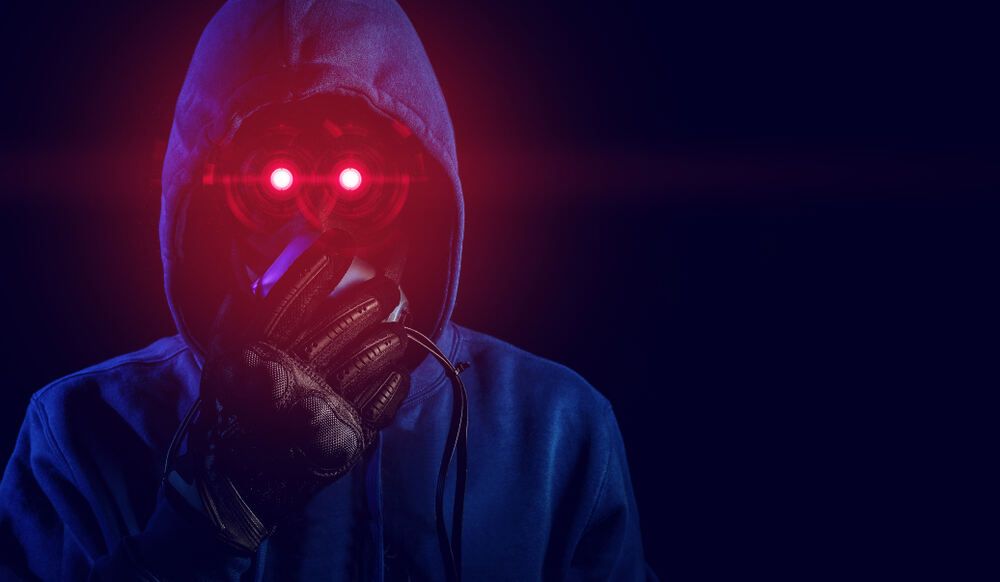 Calculated market cap: $401.62 million
Annual income: $28 billion
Workforce: 144,400 employees
Head office location: Zurich, Switzerland
Assets: $46.1 billion
Products: Functional modules, Industrial robots, Controllers
This nearly 130-year-old company has offices in Zurich and expertise in various industries, including discrete automation, electrification, process automation, and robotics. The company, known initially as ASEA Brown Boveri, is one of the top robotics companies in our list that has a 105,000 workforce and manages operations in about  100 states. The ABB company deals with automobiles, electronics, and logistics industries, with 11,000 employees managing its operations in 53 countries. Its industrial robots are experts in arc welding, assembly, cutting, grinding, inspection, polishing, machine tending, and spot welding. To paint internal and external surfaces quickly and with outstanding quality, robotic companies introduced paint robots for the automotive industry.
ABB has created cooperative delta robots that can do a broader range of duties. These robots are explicitly intended for packing, packaging, and picking operations. It deserves a place on this list of the best robotics companies because of its diverse collection. CEO Bjorn Rosengren declared that 2021 was quite well based on high revenue, as ABB earned $28.9 billion in 2021, an increase of 10.6% from 2020.
2. Fanuc Corp: 2nd on Top Robotics Companies
Calculated market cap: $32 billion
Annual income: $4.7 billion
Workforce: 7,866 employees
Head office location: Yamanashi Prefecture, Oshino-Mura, Japan
Assets: $14 billion
Products: Paint robots, R Collaborative robots, OBOGUIDE software
Fuji Automatic NUmerical Control (FANUC) is a Japanese business organization that offers several robotic services, such as "wireless computer numerical control systems" and robotics. We have added FANUC to our list of top robotic companies because it produces more industrial robots worldwide.
FANUC is one of the most well-known automation manufacturers and robotics companies, with more than 25 million units deployed globally. All the robot's parts, including servo motors, mechanical arms, sensors, controllers, and software, are introduced by this company.
This organization has more than 100 perfect robot models for numerous uses. These variants allow for direct assimilation, payloads up to 5000 pounds, and top heights of 4.7 meters. The modern controllers R-30iB with intelligence and networking are specifically equipped with the I series robots for several tasks.
Additionally, the organization has created simulation software named ROBOGUIDE, enabling users to create and analyze robot systems precisely.
Calculated Market Cap: $21.05 billion
Annual income: $3.8 billion
Work force: 8800
Head office location: Lincolnshire, Illinois
Assets: $1.9 billion
One of the top robotics companies in the world, Zebra Technologies, sells SmartSight retail robots. Their automated system resolves the most prevalent issues in retail businesses, like inaccurate pricing and high labor expenses, to enhance the customer's shopping experience and improve overall store performance. The organization has over 10,000 companions working in almost 100 states, struggling to improve visibility through its individualized and all-encompassing solutions.
It is one of the famous robotics companies that offers several automation solutions including:
SmartSight: To boost retail performance.
Profitect Inc.: An expert in prescriptive analytics for the retail and packaged product sectors.
Reflexis: A professional solution in intelligent personnel management, performance checker, and exchange solutions for food facilities, generosity, and retail companies.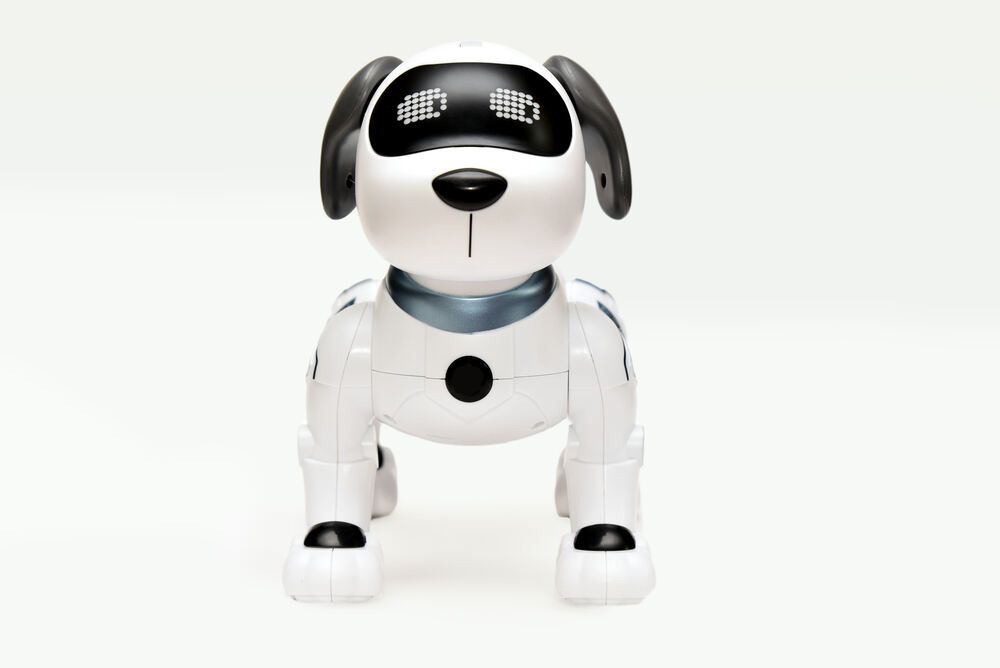 4. iRobot: Robot Making Company
Calculated Market Cap: $2.23 billion
Annual income: $1.3 billion
Workforce: 528 employees
Head office location: Bedford, Massachusetts
Colin Angle, Helen Greiner, and Rodney Brooks, three scientists who worked for the Massachusetts Institute of Technology, joined together in 1990 intending to develop valuable robots.
Today, thanks to iRobot's innovations, we may explore the ocean's mysteries, human history, and space exploration. Remote robots in hospitals also revolutionized the healthcare sector.
Additionally, it is sure that our homes will be neater and cleaner due to Roomba. The company is one of the world's top robotic companies, with 40 million domestic robot sales till now.
The best example of home hygiene products by iRobot is their Roomba i3 series. With 10 times more potent suction, it is intended to clean in rows. However, thanks to its Dirt DetectTM Technology that focuses on dirty regions.
There is also the iRobot Braava jet, which works with Alexa and can memorize the layout of your home and remove dirt and grime with its Precision Jet Spray. Additionally, it is appropriate for tile floors, wood, and stone.
This one of the top robotics companies made $1.565 billion in 2021. There's no denying that the company's future appears optimistic as more and more households take advantage of the ease its technologies bring, even though its profits by no means come close to larger competitors in the market.
Calculated Market Cap: $8.2 billion
Annual income: $4.3 billion
Workforce: 15,179 employees
Head office location: Kitakyushu, Fukuoka, Japan
Products: servo drives, Machine controllers, Industrial robots.
Yaskawa Electric is the best robot manufacturing company in the world. Industrial robots, motion controllers, AC motor drives, and servos are all produced by Yaskawa Electric Corporation. Under the moniker Motoman, the business created Japan's first industrial robot that was entirely electric in 1977. They have since shipped more than 500,000 devices globally.
The Motoman robots are robust industrial robots for general automation and cutting, welding, painting, and assembling. They work in several fields, like the production of semiconductors, electrical tools, and medical gadgets.
Yaskawa earned 1 billion from its robotic products out of $3.5 billion from its total annual income.
To understand the industrial automation revolution, this one of the top industrial robotics companies concentrated on a new concept named i3 Mechatronics in response to current technological trends like IoT and AI. They seek to collect and analyze as much data as possible to enhance productivity and operational outcomes.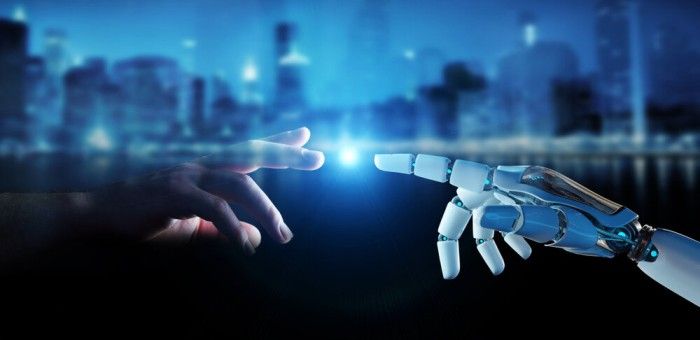 Calculated Market Cap: $93.2 billion
Annual income: $4.6 billion
Workforce: 7,326 employees
Head office location: Sunnyvale, California
Assets: $9.9 billion
Products: Robotic-assisted endoluminal platform and da Vinci Surgical System
Robotic devices are created and sold by Intuitive Surgical Corporation to enhance clinical results during a slightly complicated surgery. The da Vinci Surgical System is one of the best-selling items. It is used in gynecologic surgery, the removal of the prostate gland, and heart valve repair.
Intuitive Surgical robotic company is a member of the NASDAQ-100 and S&P 500 and generates more than $4.5 billion in annual sales. More than 5,600 da Vinci Surgical Systems have been installed, including almost 3,700 in the United States, 1,000 in Europe, and 800 in Asia.
This one of the top robotics companies has created a groundbreaking endoluminal platform called Ion with robotic assistance. A minimally complex peripheral lung biopsy is performed by using this gadget. Precision biopsy is possible even in tough-to-reach nodules outside airways with the Ion's flexible needle, fiber optic shape sensing technology, and ultra-thin catheter.
Intuitive's products are distinctive and set themselves apart from opponents. Thanks to its adaptable formations, consistent interface, and upgradeable structural design.
Calculated market cap: $14.32 billion
Annual income: $27.6 million
Workforce: 500 employees
Head office location: Massachusetts, United States
Products: Anthropomorphic robots, Four-footed robots, and Bipedal humanoid robots
Marc Raibert, a professor of electrical engineering and computer sciences at MIT, created Boston Dynamics, which now works under the Hyundai Motor Group. The organization is well-recognized for creating several dynamic, highly mobile robots.
The Atlas, BigDog, Handle, Spot, Cheetah, and LittleDog are their best-selling products. Many of their robots are specially created to traverse terrain inaccessible to others and carry out dangerous automatic activities.
Boston dynamics started designing robots for market use in 2019. Their first marketable four-legged robot was Spot. It was available to purchase for $74,500 for the public. The Spot is mainly used by police and fire units to gain remote insights about potentially risky regions and make more informed judgments that lower the risk to human life. It is anticipated that the company will create more excellent robots for future revolution.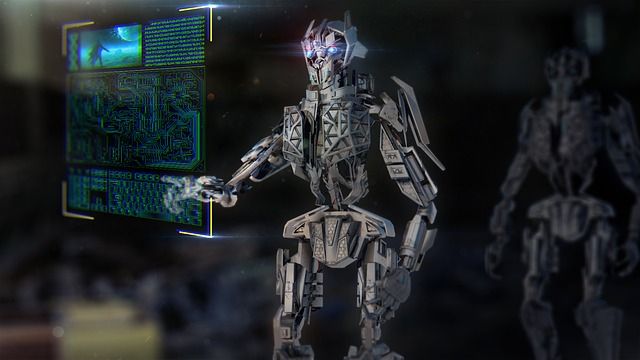 Calculated Market Cap: $4.6 billion
Annual income: $15.3 billion
Workforce: 55,255 employees
Head office location: Iwata, Japan
Assets: $14.1 billion
Genichi Kawakami, the head of a firm named Nippon Gakki, created a motorcycle in 1955 called the Red Dragonfly, but he had yet to learn that he had started a chain of events that would make his company famous worldwide.
Despite the extreme competition, this robot design company continued to build the 4-stroke 650cc XS-1 in 1970, industrial robots, golf cars, and generators. FX140 Waverunner (the first high-performance personal watercraft in the world) is another noteworthy achievement in 2002.
The UMAX RallyTM and UMAX Rally 2+2 (designed with remarkable power, grit, and durability in addition to 23-inch tires and higher suspensions) were shown to the world in 2019. They have also featured the YXZ1000R, the first real sports Side-by-Side in the world, which was introduced in 2016. Forty years ago, in December 1981, Yamaha Motors made its first attempt at robots. Due to weak sales, the initial effort was unsuccessful, and unfortunately, the unit was shut down after eight months.
However, it was reopened once Katsuhiko Tsuchiya was appointed head of the technical division. It received its first order in February 1988 to create a worldwide electronics leader with surface mounters. Due to this, the squad got more chances to compete internationally.
9. KION Group: Automation Robotics Manufacturers
Calculated Market Cap: $5.9 billion
Annual income: $9.7 billion
Workforce: 34,604 employees
Assets: $15.5 billion
Head office location: Frankfurt, Germany
KION group is one of the industry pioneers and robotics vendors in warehouse technology, industrial trucks, and supply chain solutions. Building intelligent facilities with cutting-edge automotive technologies were considered the best of KION group's creative solutions. The KION Group and Quicktron2020 designed the autonomous mobile robot.
Calculated Market Cap: $52.9 billion
Annual income: $39.9 billion
Workforce: 114,765 employees
Head office location: Foshan, China
Assets: $40 billion
The Midea Group robot company, a massive organization with the mission of humanizing technology, took pleasure in its 52 years of manufacturing experience and is determined to embrace the future and grow to serve its clients better.
He Xiangjian and 23 residents of Beijiao (a village in the southern Chinese province of Guangdong) inaugurated this one of the top robotic companies in the world in 1968. First, it was involved in producing domestic appliances and started designing electric fans in 1980. Its present name was introduced in 1981. The Midea Group added refrigeration and air conditioning to its services to expand its business in 2004. And more than ten years later, in December 2016, it entered the first time in the robotic market with the Kuka robot. The KR Quantec series from Kuka has an extreme range of 3904mm and a load capability of 120 to 300kg.
The company claims these industrial robots are the first to include digital motion modes, guaranteeing the best motion for numerous jobs. These robots are idyllic for various tasks like arc welding, palletizing, assembly, spot welding, and pressing.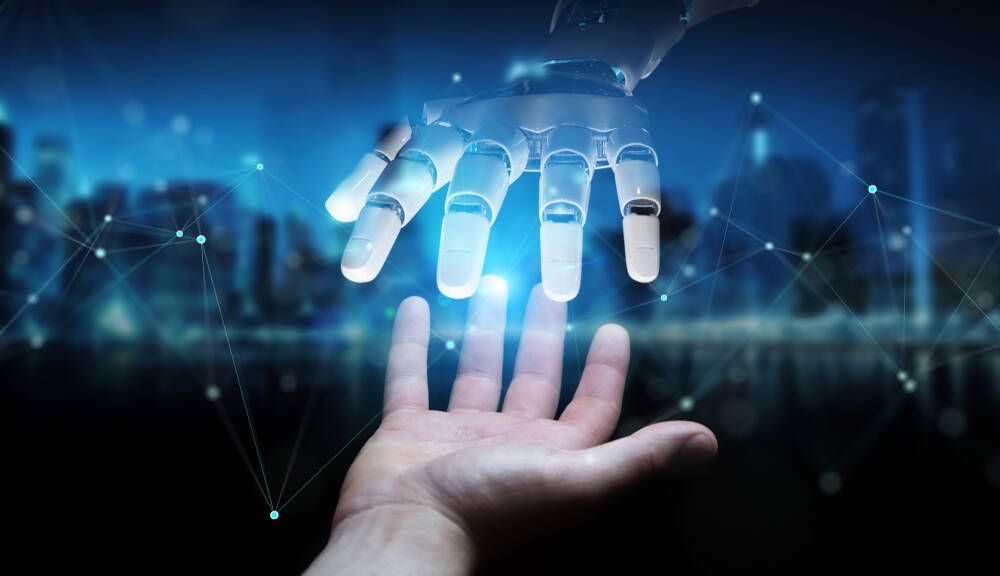 Questions and Answers
1. The first electronic robot was created by who?
The first electrical autonomous robot was developed by William Grey Walter, a neurophysiologist at the Burden Neurological Institute in Bristol, England. His early models were three-wheeled tortoise robots that could navigate to a power supply when their power went out.
2. Is Tesla one of the leading robotics companies?
Yes. Tesla cars are robots that do a specific task, analyze the surrounding area, and move safely with little to no assistance from humans. Tesla is creating a humanoid robot that will help people by doing difficult and hazardous tasks using artificial intelligence. It is anticipated that the prototype versions can carry up to 45 pounds of luggage.
3. What is the expected salary of robotic engineers?
The robotic engineers earned average $90,000 annually in the United States. Boeing, Agilent Technologies, and Nesco Resource are top three employers in the United States. Nesco Resource pays its engineers an average base wage of $140,000 per year.
4. Is robotics technology having bright future?
The worldwide robotics technology market is predicted to reach $190 billion by 2027, growing at a CAGR of 13.5% between 2020 and 2027, according to a study by Allied Market.
The accessibility of economical, energy-efficient robots and the rising needs for automation and efficiency in robotics companies are the main drivers of this expansion. Furthermore, several sectors, specifically the automobile industry, are making significant investments in industrial robots overseas. For instance, BMW bought 5,000 robots from KUKA in 2020 for their new manufacturing lines.
Have you ever come across any masterpiece of any of these biggest robotics companies? What other robotics organizations do you consider to be groundbreaking? Comment below to let us know.
Robotic Automation Companies: Wrapping Note
Robotics has revolutionized the global economy recently, making automation and automation-enabled processes more efficient and cost-effective. The top robotics companies in the world have been instrumental in driving this growth by developing innovative robotics solutions adopted by businesses across various industries. These firms feature experienced professionals, advanced research capabilities, and cutting-edge technology to make their products feasible for a broad range of applications.
These largest robotics companies include ABB Robotics, Fanuc Corporation, KUKA Robotics Corporation, Mitsubishi Electric Corporation, Yamaha Motor Co., Ltd., Omron Adept Technologies Inc., Kawasaki Heavy Industries Ltd., Universal Robots A/S, and iRobot Corporation. They have made considerable strides toward providing customers with effective yet low-cost solutions while increasing safety through advanced sensors and control systems.