The metaverse is altering business norms at a rate that few could have predicted: New metaverse-related applications and initiatives are currently emerging, influencing and redefining the entire concept of sales, marketing, technology innovation, and corporate operations. Here is the list of top 5 use cases of virtual metaverse business planning to see the potential and demand that directly influence how businesses improve customer interaction.
Consider a user browsing things at a store on another continent, touching, feeling, and utilizing it before purchasing, or a person thousands of kilometers distant sitting alongside you on a couch in its holographic avatar, engaging and conversing with you in real-time; it could only be possible with metaverse.
The metaverse is the future of human relationships, the next generation of the Internet and digital platforms that are reshaping the world. Marriages are already taking place in the metaverse, corporations are paying billions of dollars to get a piece of the next technological wave, and new games, entertainment ideas, and hardware are being developed to support and inspire the use of the metaverse.
What is the practical, reasonable, and practicable metaverse business applications that will accelerate your growth and push your company to the next level? It's highly demanding question to understand what metaverse is and its potential in expanding enterprise if you are a businessperson.
Metaverse Market Overview
According to Bloomberg Intelligence, the metaverse has the potential to be worth about $800 billion by 2025, and the figure will multiply to $2.5 trillion by 2030. As an increasing number of businesses explore the actual potential of the metaverse, it is critical to locate a metaverse applications list that includes the best options available in the real world. Gartner predicts that, 25% of population will spend at least an hour per day in virtual world by 2026. After looking at these data, we can conclude that why the technology giants regard the metaverse as the Internet's future.
In the metaverse, several brands are creating waves. While the metaverse is in its infancy stages, businesses are joining the sector in various ways to increase their brand presence. The following discussion provides clear examples of some top metaverse use cases in multiple fields.
What is the Metaverse in Business?
The metaverse is a persistent virtual realm that exists in real-time and is created by merging virtual reality and digitally augmented physical reality. There will be no one manufacturer with total control over the metaverse, and the virtual environment will be device-independent. The metaverse's virtual economy demonstrates the interaction of the metaverse and economic potential. The power of non-fungible tokens (NFTs) and digital currencies drives the metaverse economy. As a result, firms can have an excellent platform for experimenting with new management theories in the metaverse.
"What is the metaverse in business?" The answers would point to the mix of several metaverse technologies. Augmented reality, the Internet of things, AR cloud, spatial technologies, and head-mounted displays are some of the most notable technologies underlying the metaverse. Technology experts have anticipated the metaverse as the next-generation evolution of the Internet, in which websites become digital places in a virtual shared world. Companies may enjoy many benefits from the metaverse, much as the Internet and web 2.0 aided the emergence of e-commerce.
What is the Metaverse's Potential in Business?
Yes, the metaverse is built on various technologies and is most likely the future generation of the Internet. However, it is natural to be curious about the possibilities that firms may pursue in the new virtual realm. The buzz surrounding the metaverse is unrivaled for any new technology trend. Many businesses already claim to be metaverse companies, and some are creating metaverse platforms to enhance consumers' virtual experiences. Furthermore, the viability of metaverse business potential is heavily reliant on executing tasks that are now carried out in silos in a single familiar environment. Here are some significant metaverse activities that might support new business prospects.
Using immersive e-commerce, you may shop in virtual retail stores and malls.
Purchasing clothing and other items.
Buying digital artwork, collectibles, and assets.
Contribution in virtual social interactions.
Buying digital estate land and creating simulated residences
Virtual classrooms are being used to drive immersive learning experiences.
Most importantly, metaverse business potential may use decentralization, interoperability, cooperation, and a lasting environment. All these characteristics can assist firms in developing strategic models to expand their digital business capabilities.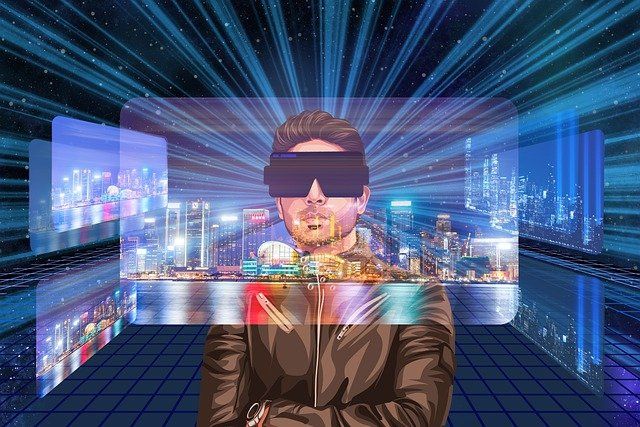 Is the Metaverse Really That Significant?
A basic explanation of the metaverse is one of the first things you'll need to find the most excellent metaverse applications. The metaverse, which has its beginnings in a 1992 sci-fi novel, provides a blend of actual, virtual, and augmented worlds in a shared online environment. The metaverse allows users to connect socially and economically through digital avatars in a virtual world.
So, what characteristics of a metaverse would allow it to provide a virtual world and experiences? As a virtual universe, the metaverse can have a wide range of properties. However, it would help if you kept the following characteristics in mind.
Interactivity: Users should be able to communicate and engage with other users and metaverse platforms in the metaverse.
Decentralization: A single entity never controls the metaverse.
The Creator Economy: One of the most significant features of the finest metaverse apps is the ability to run a standalone creator economy.
Interoperability: Interoperability is also essential when determining "What are the applications of metaverse?" since it ensures seamless experiences. Thanks to interoperability, you may freely develop and utilize materials, avatars, and backgrounds in any open metaverse.
Corporeality: Even in a virtual realm, the metaverse should adhere to physical principles while still adhering to the idea of resource scarcity. Users can build and exchange innovative products or experiences in the metaverse's virtual environments while maintaining complete control. Creators may exchange their goods or experiences for the desired value in any ecosystem.
Case Studies of the Best Brands in the Metaverse So Far
Are you ready to learn how companies expand their spheres of influence in the metaverse? Let's get started.
Disney- The Ultimate Solution of Entertainment
Disney, another industry heavyweight, has declared that they would be committing specialized resources to explore and build their metaverse strategy, including a specifically picked executive and a team of specialist personnel. Disney submitted "virtual-world simulator," patent which created a 3D environment from one of its theme parks. Individuals can roam in "very immersive customized 3D virtual experiences eradicating the need for AR viewing equipment."
CEO Bob Chapek revealed its intention to build metaverse.
"Our efforts to date are merely a prologue to a time when we'll be able to connect the physical and digital worlds even more closely, allowing for storytelling without boundaries in our own Disney metaverse, and we look forward to creating unparalleled opportunities for consumers to experience everything Disney has to offer across our products and platforms, wherever the consumer may be."
They intend to use the metaverse to convey tales more immersive and engagingly. Its fusion of the natural and digital worlds has the potential to give a form of storytelling free of the constraints of the screen or the real world. Moreover, they are already begun selling "Golden Moments" NFTs in collaboration with VeVe. Disney Plus will serve as the brand's metaverse platform, offering experiences that combine park, movie, and book experiences. With the MagicBand+ wrist gadget, users may connect with special moments and discover new collaborative experiences.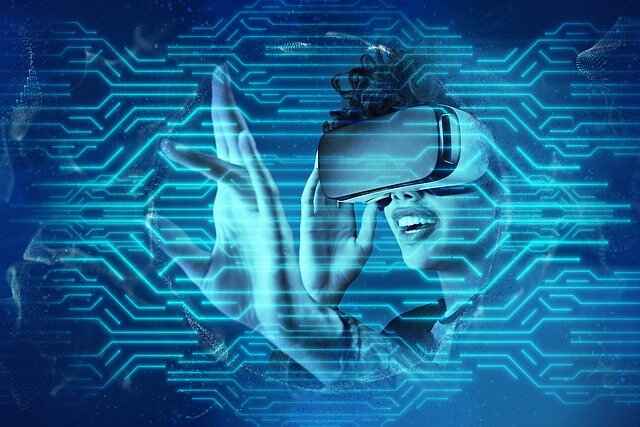 Gucci and Adidas- The Ultimate Fashion and Luxury Solutions
The retail industry is the next giant sandbox for researching metaverse business potential. Businesses in the retail sector may take advantage of the metaverse's immersive shopping experiences. Furthermore, the metaverse may be an excellent venue for introducing new and sophisticated goods. Many significant firms, like Alibaba, Zara, Balenciaga, Nike, and Louis Vuitton, have already begun experimenting with the metaverse. In the retail industry, the answer to the question "What is the commercial potential of a metaverse?" would mainly concentrate upon immersive shopping experiences.
Consider yourself a computer avatar visiting a fashion store in the metaverse. You may browse the store and its merchandise the same way you would in the real world. You may also look at the items on online purchasing websites. What makes the metaverse unique? In the metaverse, you may dress your digital avatar in the clothing from the fashion store. You can learn how a specific outfit or pair of pants fits you. The combination of the metaverse and retail business potential provides a framework for introducing new and sophisticated products. Retailers, for example, may release new collections and let shoppers virtually try them on.
The fashion industry is actively developing new trends that are linked to metaverse technology. Gucci is the most well-known example, having developed the "Metaverse design" category on Roblox, namely "Gucci Garden." On the gaming site, users may purchase one-of-a-kind outfits from a well-known fashion business. The brand says:
"Step into the world of luxury fashion and experience a one-of-a-kind, interactive virtual exhibit inspired by Gucci Garden, a living, collaborative, and creative space in Florence, Italy. Begin your journey by stepping through the arched doorway. We're celebrating 1M+ visitors by gifting the community a brand-new virtual item created by Rock Vanguard, now available in the Gucci Garden experience. Find it now!"
Your avatar travels through the Gucci store and may purchase items. The garden is enclosed by pink walls surrounding foliage and archways along the border that you may explore.
A digital Gucci bag was recently sold on the site for $4,000, indicating that the virtual fashion business is already a substantial source of profit for the leading market participants.
Adidas partnered with Coinbase and The Sandbox Real Estate to enter the metaverse. So far, the announcement has been hazy, but they now control a large plot of land in the metaverse and are working with colleagues to shape the brand's future. Adidas also launched a vast collection of NFTs - 30,000, all of which sold out. The majority of these were reserved for eligible customers and quickly sold out. They're currently up for selling on OpenSea.
With the rising popularity of NFTs, the day will come when unique virtual collections from all major fashion brands will be sold for millions of dollars on many fashion websites and in virtual storefronts.
Hyundai- The Ultimate Way of Comforting Transport
The brand's metaverse concept is one of "meta-mobility." The organization unveiled Roblox (gaming platform) metaverse realm exhibiting the company's goods and potential mobility solutions. Users may experience Hyundai's mobility options in the collectively shared virtual area and create their avatars. Hyundai Mobility Adventure, the first virtual experience generated by a well-reputed car company on Roblox, is aimed at youth, digitally adept individuals who like discovering virtual worlds. Hyundai Mobility Adventure cultivates long-lasting ties with fans by introducing them to Hyundai Motor's goods and future mobility solutions. Further, they intend to create advanced robotics to enhance the human experience, from automobiles to space flight.
The Ultimate Immersive Learning Solution
Metaverse technology applications in education have also gained traction in recent years. Virtual reality is a promising tool for altering traditional teaching methodologies by emphasizing learning ideas through images. The best metaverse applications for education may aid in creating engaging and immersive learning environments for students at various learning institutions. How do the many uses of the metaverse aid in the empowerment of education?
Virtual reality might facilitate the quick and frequent discovery of faults while providing real-time editing capabilities. Most importantly, the finest metaverse apps in the education industry may remove the learning barrier. Language barriers can be broken down by including any language into a metaverse platform for teaching.
A metaverse's uses in education include VR environments and the ability to overlay digital content over the actual world via digital headgear. VR-based learning can potentially improve students' interactions with various concepts and ideas. At the same time, the metaverse can aid in detecting faults and facilitating curricular revisions.
Virtual reality metaverses like Roblox and Zepeto provided a new social space for folks who couldn't go out owing to COVID-19.
When educational institutes were closed due to pandemic, and kids couldn't join class, the "Classroom Map" was the most popular 3D map in Zepeto. The children went to the Zepeto classroom instead of the regular classroom. They gathered and talked with their buddies. When the idol Blackpink couldn't have a face-to-face fan signing event due to quarantine, they hosted a virtual signing event through Zepeto. In addition, Blackpink launched a dancing music content for "Ice cream," which they recreated with the avatar.
Over 46 million users participated in this virtual fan signing event, where they could acquire signatures and take photographs with their favorite musicians. BTS, on the other hand, also staged their show by sharing the choreography edition of the music video for "Dynamite" on Fortnite. Users forgot about quarantine and enjoyed dancing and discussing their experiences after attending the event.
Synthetic Training Environment- The Ultimate Use Case of Metaverse in Military
The immersive learning experiences made possible by the metaverse can potentially be a valuable economic opportunity for military applications. A Synthetic Training Environment in the metaverse, for example, based on augmented reality, can provide a realistic and engaging training experience. The British Army has been researching using XR technology to provide virtual training simulations. Indeed, commercial potential in the metaverse for the military sector appears to be highly promising since numerous uses of virtual worlds are already evident in the military.
The realistic technological environment might allow military officials worldwide to meet and debate the development of weapons systems or other platforms akin to Project BlueShark. It might be valuable for military equipment support personnel. Maintainers might "phone a friend" for assistance if they need it by using the metaverse's virtual collaboration area.
Synthetic training is perhaps the most apparent application for networked virtual worlds in the military. With more troops dying in training than in war each year, it's a tool that potentially saves lives.
The STE is a virtual environment that augments live training by simulating combat situations across Army formations ranging from platoons to brigades on any terrain soldiers may experience, from urban battle to mountain fighting. According to the Army website, it "combines real, virtual, and constructive instructional scenarios into a single STE" and will deliver training services to "ground, dismounted, and airborne assets, as well as command posts at areas of need."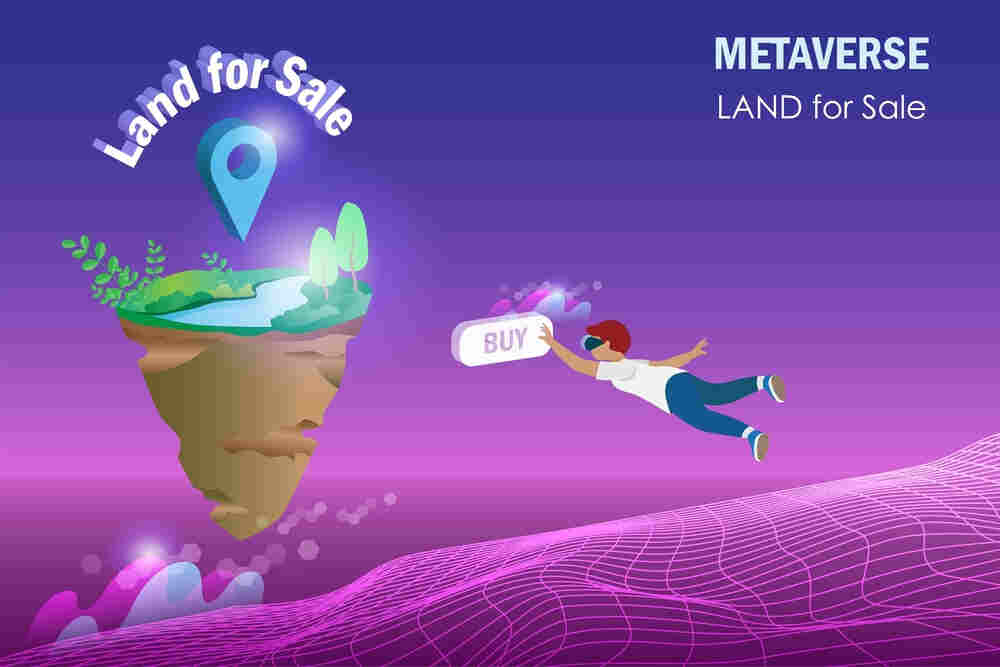 Wrapping Note
Metaverse Technology is a new and innovative technology that enables different businesses to plan projects, conduct transactions, and make investments. Such vast possibilities can spark multiple applications, such as education, entertainment, and shopping. It's up to you whether you want to actively participate on the platform or watch as others interact with it.
This article has listed five use cases (some very impressive) of Metaverse Technology that demonstrate how this technology could be employed by many different businesses and getting popular in our daily lives. This blog post sets up an example of change from 5 simple uses which have the potential for disruptive effects on many other aspects of human life.