Interior décor is an art that brings elegance and comfort to one's life by enhancing the aesthetic value and functionality of the given space. In this modern era, very often we happen to visit a building whose interior work mesmerizes us with its exotic and appealing designs. People are investing plenty of time and money to preserve the interior charm of their homes, apartments, and offices, which many will visit and get inspiration from.
AI has made its way inside virtually every industry. Either knowingly or unknowingly, we are using AI in most of our daily activities. From using Siri to play a pleasant tone, all the way we are employing AI to make our lives easier than ever. When it comes to interior décor, AI tools help in creating customized decoration by reflecting the owner's character while being stylish and convenient at the same time. Hence, the interior décor with the combination of AI has the potential to make our surroundings peaceful in a short time. AI is positively impacting the interior décor industry to a great extent. Earlier when the customers had to spend plenty of time visiting the market and professionals, today they are exploring the home décor solutions on their smartphones and computers while staying at home.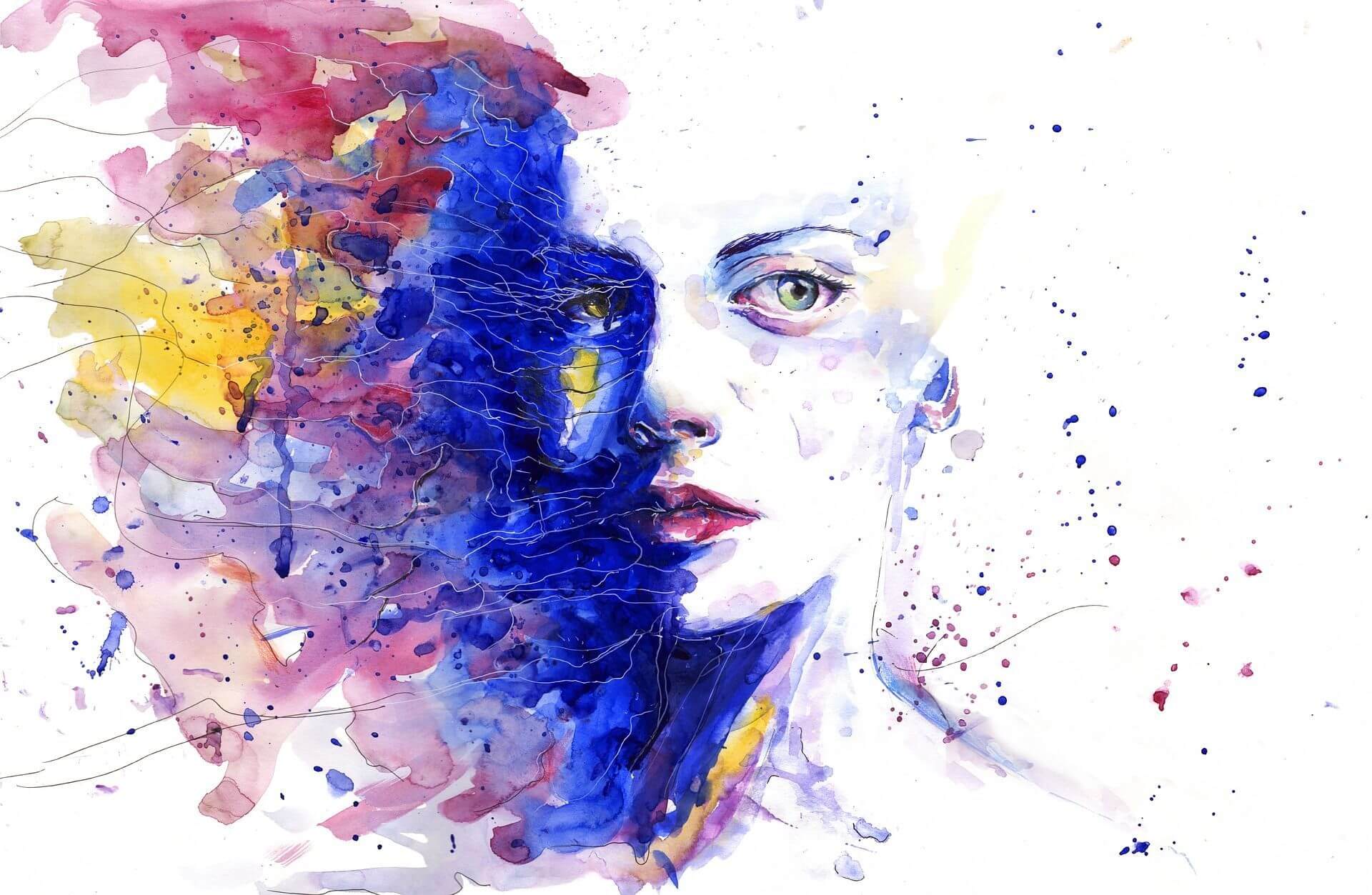 Awesometik" 3D Wood World Map Wall Art Decor - With Our Masterpiece Track Your World Travels - Special For Home, Kitchen And Office. Gift Boxed (XL Prime, Terra)
Let's take a deep dive to understand how?
How does AI work for the Interior Décor industry?
The interior décor industry employs an AI-based search/quest algorithm that identifies consumer tastes through their browsing data. AI further allows computers to run several iterations based on their tastes. Hence, AI is enabling interior décor companies to imitate any type of décor style based on customers' preferences.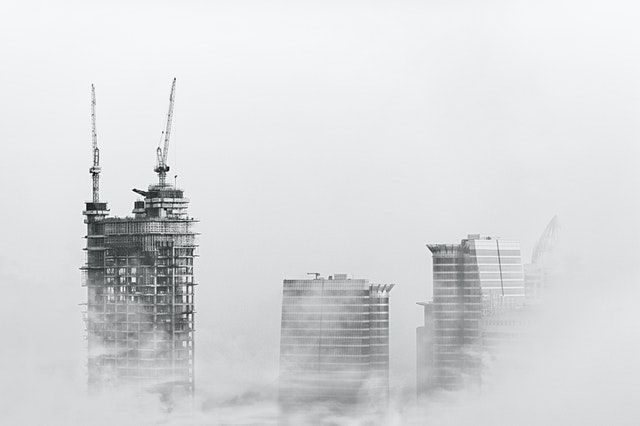 Visual Search
The interior décor industry is using enhanced data and visual discovery to improve its quest capabilities. Now the shoppers can take a picture of décor items they want to furnish their interior with, then search and compare with the items available in the catalog of décor company. Visual search lets interior décor companies align pictures with items quickly and effectively.
Westinghouse Lighting 6227400 Sylvestre Five-Light Interior Chandelier, Brushed Nickel Finish with Frosted Seeded Glass, 5
Cadeera – UX gear approach: Cadeera is an AI startup applying the visual search approach for interior décor. Throughout the pandemic, it has been striving to make e-commerce discovery of furnishing items like sofas, coffee tables, and armchairs.
The software offers UX (User Experience) gear that works in multiple steps. First of all, it presents numerous look-book images of rooms decorated in different styles to the users. Then identifies their preferences for décor style by getting their verdict on those images. The software then employs those taste signals to suggest them specific items for their interior décor based on their choices. With this platform, the users can also search their décor style by uploading an image and parsing its database to find similar-looking stuff available for sale.
Augmented Reality – 3D Room View
"View in Room 3D" - an AR (Augmented Reality) platform is allowing the interior décor industry to enhance its AI capabilities. Through AR, now the home décor companies can showcase the furnishing items in a 3D manner and assist their clients by producing a mock home. By viewing this AR-based mock home, the clients can check if the furnishing items in question fit their place or they need to go for something else. Hence, with this AI-based platform, consumers can visualize how their interior décor would appear with the selected items even before their buying. This Augmented Reality app enables the customers to replicate in-store retail experiences while staying at their homes. Hence, AI helps the interior décor industry in simplifying the selection method for their consumers while enhancing their chances of purchase.
PHI VILLA Oversize XL Padded Zero Gravity Lounge Chair Wide Armrest Adjustable Recliner with Cup Holder, Support 400 LBS (Black)
LexSet.ai – an AI startup based in New York is revolutionizing the way of purchasing furniture. Its AI functionality analyses the room and comes up with various furniture and other items' recommendations that the consumers would love and appreciate. Lexset is also combining the power of AI with AR and delivering an intrinsic service to its clients. It is providing the clients to view their room makeover by just clicking a button. This tool uses the camera of a smartphone or tablet and identifies existing furniture at the client's place through object recognition. Hence, it analyses and suggests to the clients how they can improve their interior décor with the existing furnishing goods before even consulting their vast catalog.
Forbes predicts that Lexset, through the application of AI and AR technologies would "revolutionize interior design" and bring more power to users.
Christopher Knight Home Evelyn Mid Century Modern Fabric Arm Chair
AI Apps for Interior Décor
Interior designing is a daunting task. From identifying your preferred style and the right décor items according to your budget to decorating your interior might take several months to complete if not years. But with the help of AR and AI-based apps, all this seems a thing of the past. According to the prediction by Tractica, the AI industry for software applications will grow from 1.4 billion USD in 2016 to hit 60 billion USD by 2025, and interior design apps would be commanding their fair share through automated solutions.
Let's walk through a few of these apps to understand how they are revolutionizing the interior décor process:
1. Planner 5D
Planner 5D is an instinctual and user-friendly 3D software to create a professional floor plan. It is the most commonly used intelligent neural network that enables you to create floor plans. This AI-powered tool is available for Windows, web, iOS, Mac OS, and Android. It can easily convert a 2D blueprint into 3D. According to research, almost 40 million users are employing this tool for their interior décor. The number of projects using this software is around 80 million. This hi-tech tool is superb in creating personalized inner settings of houses, apartments, or offices. It helps in creating a detailed room plan by decorating the interior from the floor plan to curtains. Planner 5D has a catalog of various kinds of stuff: from furniture to texture. With its fascinating 3D graphics, the interior décor seems very realistic. Planner 5D can also help in recreating the interior of a house or a building from any movie. By using this software, you can change the position of the furniture and various other décor elements.  You can select and drag decorating items from the product library, place them in the layout and visualize how your room or apartment would look like with the selected décor. You can easily experiment with various finishes while adding colors of your choice to the interior. You can add electronic appliances like TV, fridges, indoor plants, etc., to your layout. You can also make your interior décor ideas come live with the help of virtual reality. With its 3D visualizer, you can see the appearance of your room in real life.
Amazon Brand – Rivet Revolve Modern Leather Sofa Couch, 80"W, Caramel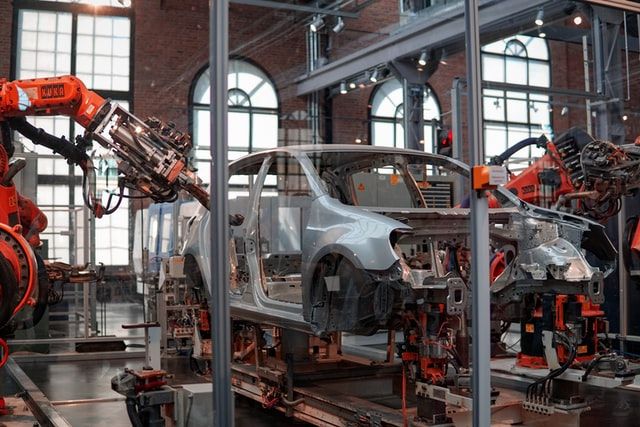 Magnetic Levitating Floating Wireless LED Light Bulb Desk Lamp for Unique Gifts, Room Night Light, Home Office Decor Tech Toys
2. DecorMatters
It is a silicon-valley-based app powered by AI and AR (Augmented Reality) that is redefining the interior décor and buyers' shopping experience. Powered by innovative technology, this iOS app is delivering a customized experience to customers. The greatest developments in this app are content, user, and product suggestions.
Augmented Reality allows the users to envisage their interior décor. The DecorMatters app even carries an AR ruler to measure the dimensions of the room. The blockchain technology embodied in this app helps in benefitting content creators with the profit obtained as a result of product recommendations.
Luxurlife Super Stretch Sofa Covers Stylish Couch Covers for 3 Cushion Couch Upgraded Modern Sofa Slipcover for Dogs Pets Non Slip Furniture Protector with Elastic Bottom
3. Homestory AR
AI-powered Homestory AR is an iOS app for interior designing. This app displays various types of furniture and other décor essentials that would make the interior worth seeing. To visualize the interior décor using this app, the users just have to scan the area they want to decorate/design. AI functionality will automatically measure the size and shape of the area and suggest the decorating items that would best furnish the interior. Moreover, one can share the designs and recommended images with others and can view the area from different angles using a 3D virtual room.
Marlrin 2-Pack RGB Corner Floor Lamp for Living Room APP Smart Music Sync Color Changing LED Lights Bedroom Colorful Decoration Lamp Soft Mood Lighting Dimmable with Remote Control
4. IKEA Place
IKEA- a leading furniture brand has introduced an AI-powered interior design platform called IKEA Place. This app employing ARCore virtually adjusts the company products in the areas that you do scan with the help of your phone camera. This AI-powered platform has an additional attribute that lets its users scan an already existing item and recommends to them about the best matched IKEA product. This app also provides the actual measurements of the furniture to fit in their space. Hence, users can choose the perfect fit for their interiors.
Amazon Basics Classic Puresoft Padded Mid-Back Office Computer Desk Chair with Armrest - Black
5. Leaperr
Leaperr- an AI-powered system that performs the job of an interior designer. Leaperr system employs advanced AI algorithms, deep-Learning, and image processing to create interior designs automatically. You just have to take the picture of the area, and fill out a questionnaire. You can also select images of designs you like; the AI system will automatically recommend tailor-made photos for your space. The best part about this AI platform is that it creates interior designs that are very similar to real photos.
Leaperr enables its clients to style, restyle, and purchase products in one streamlined experience, without hiring a professional. Its process begins with a short quiz of about 28 seconds. Then the users need to upload the photos of the place they want to design. Based on AI power, Leoperr identifies their décor taste and offers them 10 different options to select from. Leaperr also allows its clients to order their selected products online, shrinking the entire process from several months to minutes.
Coop Home Goods Original Loft Pillow Queen Size Bed Pillows for Sleeping
6. Havenly
This AI-powered app is a personalized version of various other interior designing apps. With Havenly, one can compile his décor ideas and select a designer at a reasonable rate to give a realistic twist to his imagination. To pick a designer, one has to take a short quiz. Based on the client's taste, the AI algorithm of this app would choose the best fit interior decorator for the user.
Easy-Going Reversible Couch Cover for 3 Cushion Couch Sofa Cover
7. Hutch
This virtual home décor app is specifically for amateurs. You just need to upload your room photograph or use a custom template to design your room. With this app, you can swap various furnishing items and can also purchase the décor items directly from this app rather than searching them in different marketplaces. It just seems like a dressing or a trial room at a shop allowing you to try various interior décor options before actually buying them.
The Synergy between Interior Décor Professionals and Clients
Creating an efficient interior décor for the client reflecting his personality is a painstaking task. From modular kitchens to fully personalized interiors, AI is doing wonders in the domain of interior décor. The interior design market was valued at 121.05 billion USD in 2021. By incorporating AI in the Interior design industry, it is estimated to grow much faster.
Easy-Going Blackout Curtains for Bedroom
The incorporation of AI and visualization tools in the interior décor industry is bridging the gap between the client's ideas and their practical solutions. Hence, AI can bridge the discrepancies between the consumer's expectations and the simulation methods of the designers.
AI-based apps used for interior décor are a blessing for both interior décor professionals as well as the clients. Let's briefly discuss how the interior décor industry, as well as the customers, are getting benefits through AI:
Revolutionizing the Buying Experience
In 2019, worldwide home décor market had a worth of $616.6 billion. This market is expected to hit 838.6 billion dollars by 2027 based massively on online expansion. Many interior décor companies are employing AI and ML to deliver a delightful buying experience to their customers. They are delivering visually appealing ranges at affordable prices that are attracting customers and increasing their conversion rate. Hence, the customers can have a real view of their space and decide about the store products. Experts claim that AI and AR in the interior décor industry are extensively impacting customer engagement and increasing the conversion rate at the same time.
ChrisDowa Grommet Blackout Curtains for Bedroom and Living Room
Offering Customer-Friendly Approaches
The quest algorithm has defined several products ranges and designs to reach mass-market buyers of furnishing goods. Hence the interior décor business is flourishing like never before. This search algorithm used by the home décor industry employs artificial language analysis to identify the intention of the consumer hidden behind his quest and also highlights the top-level brands through customer feedback.  AI software offers visual presentations and highly personalized matches to swap the physical experience of the customer that would help them in their decision-making phase.
Reducing Lead Time
AI is bringing remarkable results when used in interior décor. In this digital era, consumers demand enhanced quality and flawless configuration. AI has enabled interior décor companies to process and extract information from numerous pictures and videos through machine vision.  Hence, enabling design teams to reduce average lead time and boost their innovative development.
NICETOWN Blackout Gray Curtains & Drapes for Bedroom - Thermal Curtains Grommet Noise Reducing Room Darkening Solid Window Panels for Living Room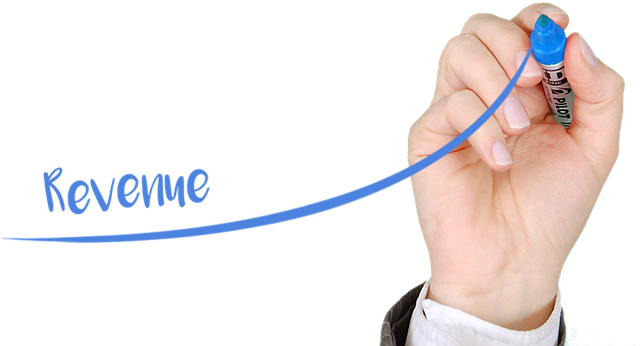 Interior Décor Just a Click Away
As humans, we spend 90% of our time indoors including our home, office, or entertainment place, so the interior of these places must be appealing. You need a pleasant ecosystem to keep yourself focused, calm and peaceful. Bringing your interior décor ideas into reality is a tedious process as you have to plan numerous visits to furnishing markets and prolonged and frequent meetings with the interior décor teams to discuss your ideas. It can also be error-prone as a result of miscommunication. But with AI, you don't need to travel a long distance to find the solution to your ideas, rather it has made your interior décor just a click away.
XXXFLOWER Plant Terrarium with Wooden Stand, Air Planter Bulb Glass Vase Metal Swivel Holder Retro Tabletop for Hydroponics Home Garden Office Decoration
You are the Designer of Your Space
Today, any type of building owner is spending a considerable volume of his savings on his space décor. However, most of them avoid hiring an interior decorator as they consider it a pricey affair. Therefore, while designing their dream abodes, they prefer decoration on their own. Fortunately, this digital era has facilitated them massively with AI-enabled interior décor apps and software. These AI-powered tools are assisting people in performing their interior décor job.  The best part is to use these AI-powered tools, a common man does not need to be tech-savvy.
Mattitude Kitchen Mat [2 PCS] Cushioned Anti-Fatigue Kitchen Rugs Non-Skid Waterproof Kitchen Mats and Rugs Ergonomic Comfort Standing Mat
Alexey Sheremetyev, the co-founder of AI-powered tool Planner 5D says:
"Currently, only professional designers know design rules and techniques.  Our vision is to empower everyone to become an interior designer with an app that combines AI with Virtual Reality."
Revolutionary tools like Planner 5D, Leoperr, Hutch, etc., enable the user to become an interior designer. As Lulu Chang of Digital Trends speaks about such apps:
"Why hire a human to design your home when you can just hire a machine?"
To Sum Up
A beautiful interior has a healthy impact on one's life. An aesthetically pleasant interior converts one's "house" into a "dream home". AI tools help in bringing your dream homes to life.
The integration of AI tools in the interior décor industry is filling the burgeoning gap between consumer demands and the practicality of the solution. Thanks to AI and impressive visualization tools! Conventional ways of interior décor were long and stressful; we had to spend plenty of time on internet surfing to get interior décor ideas and plan frequent visits to the furnishing market to look for those items to bring our dream home into a reality. Today we can get personalized décor items online and have a 3D view of how our space would look like with that interior décor. AI-powered virtual interior décor apps help in customizing, planning, and decorating office spaces, homes, and apartments. These apps are perfect for individual use and enable us to select from countless choices of interior décor items while allowing us to visualize how those items would appear once placed in our space. Several apps offer a free trial period for their users before purchasing the entire program.
In a nutshell, AI is ensuring a stable and bright convenient future for the interior décor industry that can easily visualize their client's desires, providing them customized buying experiences. AI is not just revolutionizing the home décor industry but is also redefining the buyer's shopping experience as they can visualize their dream home and make changes based on their preferences even before purchasing décor items. There is no doubt that AI tools have the power to create synergy between the home décor professionals and the clients. Hence, AI is enabling both the interior décor industry and buyers to enjoy the ride together!