Not very long ago, people viewed online shopping as a frightening way of purchasing. They were reluctant to enter their credit card numbers for online payment; hidden fees and scams were paramount. However, today, things are completely different; virtual shopping has become a way of life, and the credit goes mainly to the internet giant – Amazon, which has more than 300 million customers worldwide. USPS (US Postal Service) data reveals that its package deliveries have increased by above 54% in the last five years, and Amazon contributes the most. Above 200 million of overall Amazon's shoppers prefer Amazon for its numerous perks in the form of Amazon Prime membership.
When Amazon Prime was launched in 2005, it just offered a guarantee of free two-day shipping on various products, from cat litter to books; plastic cups to art markers. Over the years, Amazon Prime proved itself beyond just a free two-day shipping membership. At present, Amazon Prime members consider it a one-stop shop for groceries, entertainment, clothes and many more that offers them multiple deals and discounts to help them make enough savings. A survey by Morgan Stanley reveals that 73% of Prime members decide to get Amazon Prime subscription for 2-day shipping service, 58% for Prime Video, and 48% for free same-day shipping. Early in the year, amazon raised its Amazon Prime yearly subscription fee from 119$ to 139$ and monthly subscription rates from $12.99 to $14.99. If you want to join Amazon Prime but are confused about whether it would merit your money or not, we will help you make a well-informed decision. From access to free two-day shipping to Amazon deals like Prime Day, this blog gives you in-depth knowledge of everything you need to know about Amazon Prime; let's explore it.
What is Amazon Prime?
Amazon Prime is a membership program by Amazon that offers several perks to shoppers. Those who subscribe to this service are called Amazon Prime Members. The greatest perk that Amazon Prime offers to its members is free and fast shipping within one or two days on most items they buy from amazon. Many shoppers view Amazon Prime as nothing more than just a service offering shipping perks only, but it is beyond just accelerating shipping. We will discuss all prime perks in detail later in this blog.
How much is Amazon Prime?
In mid-February 2022, Amazon increased the prices for its Prime membership plans:
Amazon Prime: 30-Day Free Trial
Amazon offers a free trial of 30 days for first-time subscribers. Use it on Prime Day and during your holidays to avail the benefit of free shipping. You can cancel this free trial before you get charged. Amazon Prime perks will definitely stimulate you to get Prime Membership rather than cancel, but it depends on how often you shop. Confirm your subscription plan if you want to continue after the trial period; otherwise, just go to Manage Prime Membership and cancel it.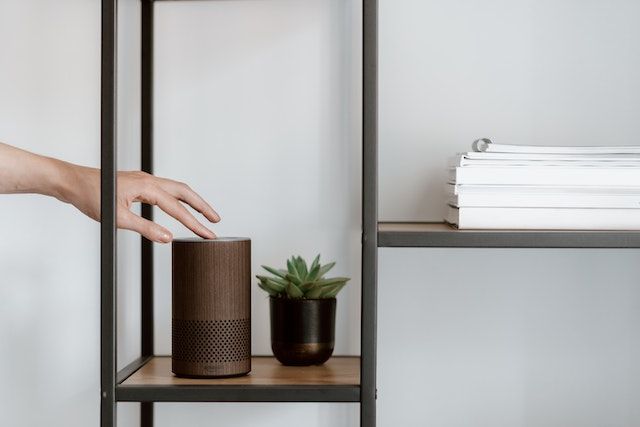 Discounted Amazon Prime membership for Students
Amazon Prime Student by amazon.com is a prime membership program designed specifically for students. It offers students a 50% discount on Amazon Prime membership if they fall within the Amazon Prime Students eligibility criteria. To be eligible for amazon prime student membership:
you must be a student enrolled in at least one course at a college or university
your age must fall between 16 to 25 years
you must have an authentic .edu email address.
With Amazon Prime Student membership, you can have limitless access to Amazon Prime benefits at half prices, such as Free Two-Day shipping, Prime Video, Prime Photos, and Kindle Lending Library. As Amazon Prime Student, you will get special deals and coupons designed specifically for students and other Amazon Prime benefits.
How much is Amazon Prime Student?
Amazon Prime Student Membership: $7.49/month and $69/year (half of the actual Amazon Prime membership fee until they complete their education).
Amazon Prime Student: 6-months Free Trial
If you want to join the Amazon Prime Student program, Amazon will offer you a free trial of 6 months if you are eligible.
In case you want to cancel this membership after 6-month free trial, do it one month before your trial period is over.
If you have already subscribed to Amazon Prime and want to switch it to the Prime Student version, click here for a detailed procedure.
Discounted Amazon Prime membership for Govt. Assistance Takers – Prime Access
Amazon has recently renamed its discounted Prime membership tier as "Prime Access."
What is Prime Access?
Prime Access is a discounted prime program for those who qualify for the government assistance program. It allows them to avail themselves of Amazon Prime perks at just $6.99/month instead of the normal $14.99/month if they qualify.
Anyone who is the recipient of any of the following assistance from the Govt;
Hence those who receive Govt. assistance and have proof are eligible for Prime Access. If you want to avail of this discounted prime membership, please get ready with an authentic program ID or a verification form to upload and save more through Prime Access by getting monthly Prime membership at a discount. So, instead of paying $14.99/month, you just have to pay $6.99/month to get an Amazon Prime membership.
Just like the Amazon Prime Students program, Prime Access also offers a Free Trial of six months to eligible Govt. assistance recipients.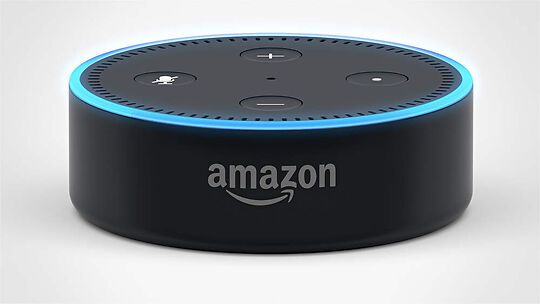 Amazon Prime Benefits
James Thomson from the marketing agency Buy Box Experts believes that Amazon Prime membership is the most significant tool to help amazon drive its customers' loyalty by providing shopping convenience. Amazon achieves this loyalty by offering a wide range of benefits to its prime members. Let's walk through what benefits an Amazon Prime member can receive:
1. Delivery and Shipping Perks
Amazon Prime members are eligible to avail the most well-known benefit of next-day delivery for a variety of items. Remember, all the items at Amazon are not eligible for this fast shipping and delivery perk. So, if you are an Amazon Prime member and going to shop from Amazon, filter items by the option of "Get it Tomorrow" to know which items can be delivered to you the very next day by 9 p.m. Then there are several items that you can receive within two days.
Note: the delivery time varies by zip code.
As an Amazon Primemember, you will find several items eligible for same-day delivery. Though the same-day delivery option is also available for those shoppers who are not Amazon Prime members for up to $13 for the delivery of each order, but for Prime members, the same-day delivery perk is totally free in some cities if the Prime members make purchase of above $25. In case they shop for eligible products under $25, they will have to pay $3 for the same-day delivery of each order.
For more details, visit this Amazon Page.
Amazon Prime members can receive the free delivery of eligible items on their release date if they have pre-ordered and selected the Two-Day shipping option.
There is an option of No-Rush shipping to allow delays in the delivery of orders. If Prime members don't need fast delivery and can wait extra time; they can choose "no-rush shipping" to get extra rewards for upcoming purchases.
To get more details about Fast Shipping and Delivery, visit the "Amazon Prime Shipping Benefits" page.
Amazon has recently launched a new service Buy with Prime. By using this service, Amazon Prime members can order products through the websites of third-party retailers using the same payment and shipping info as their Amazon account. When an Amazon Prime membervisits a merchant's online
Store, Amazon Prime logo on eligible products for "Buy with Prime" will be visible, indicating that the product is available for free delivery by Amazon. At the time, "Buy with Prime" is available to just a few Amazon merchants, but Amazon plans to expand this service to more. In this way, Prime members can benefit from Amazon's fast shipping service even while they shop directly from the online store of third-party retailers. Hence, Prime members can also receive next-day delivery using Amazon's Buy with Prime service even if they shop from an online merchant's store.
Amazon Prime members can order products throughout the week, but instead of getting their delivery on different days, they can select a single delivery day using the Amazon DayDelivery service to receive all ordered items together.
2. Discounts and Deals
Amazon Prime is not just about free and fast shipping and delivery; it offers various discounts and deals to its Prime members. Let's explore!
Amazon Prime Day Deals
What is Amazon Prime Day?
It is a 48-hour shopping occasion organized by Amazon, exclusive to its Prime members. It is the best event of the year when Amazon offers various deals on thousands of its products. Amazon Prime members can avail of discounts by shopping for deals and save a lot.
On Amazon Prime Day, that continues for two consecutive weekdays, the deals normally include discounts on the following:
Common categories including home and kitchen, tech, electronics, beauty, fashion, etc.
Amazon Devices such as Echo Dot.
What is Amazon Prime Day 2022?
The tech giant Amazon typically organizes "Amazon Prime Day" once a year; however, in 2022, Amazon hosted it twice. Unfortunately, both Prime Day events have been passed. 1stAmazon Prime Day 2022 was held on 12th-13th July, while 2nd Amazon Prime Day, named Prime Early Access Sale 2022, recently took place on 11th-12th October. On this new Prime Day-style deals event of 48-hours, Amazon offered its prime members several unprecedented markdowns on nearly every category, from Apple devices to kitchen appliances, workout equipment, 4K TVs and many more. Special dealson household essentials and even diapers were also included in Prime Early Access Sale.
On Amazon Prime Day, other giant retailers like Walmart and Target also jump with their own deals to compete for sales. To be the shoppers' preference, they don't demand any prime subscription and normally offer the same low prices on their same products selected by Amazon for Prime Day.
If you want to get information about the next Amazon Prime Day 2023, view this page.
Discounts and benefits on Groceries & Meals
In 2017, Amazon stepped into the grocery business. It purchased "Whole Foods Market" – the largest supermarkets chain in USA, for $13.7 billion. This initiative helped prime members to save exclusively on their online and in-store purchases. They get 5% back on each purchase of whole foods, either from Whole Foods Market or Amazon, if they have Amazon Prime Rewards Visa Card.
If Amazon Prime members purchase items from Whole Foods or Amazon Fresh, the tech giant offers them a free 2-hour grocery delivery. However, this offer is limited to more than 2000 cities and towns. If they want a 1-hour delivery, they will need to pay a $7.99 delivery fee. However, whether it's 2-hour grocery delivery or 1-hour, the minimum purchase threshold is $35. If they make purchases of less than $35, they will be entitled to free grocery pickup.
Amazon has partnered with Grubhub to offer meal delivery perks to its Prime members. Amazon Prime members can get free meal delivery through Grubhub if they sign up for a free Grubhub+ one-year membership which normally charges $9.99/month. However, the meal order must be of a minimum $12. Amazon Prime members can avail of unlimited free deliveries for one year if they make a meal order from any restaurant included in Grubhub service. Once the year is ended, Amazon Prime members will have to pay the normal monthly fee of $9.99.
Discount on Digital Services
Amazon Prime members are offered special markdowns if they want to get digital services such as Free Time Unlimited. It costs just $2.99/month for kids and $6.99 for the entire family having an Amazon Prime membership; whereas a non-Prime member has to pay $4.99/month to enjoy this service..
3. Entertainment
One of the most appealing benefits for amazon prime members is that of "Amazon Prime Video." It offers unrestricted streaming of TV episodes and movies to Prime members, either paid or on a free trial. Amazon Prime Video library is expanding as amazon keeps on adding new content. A non-Prime member has to pay a monthly fee of $8.99 to get access to it as a standalone streaming service, whereas for an Amazon Prime member, there are no additional charges other than a prime membership fee of $14.99/month or 139/year. However, if a Prime member wants to subscribe to a channel like HBO, he will have to pay some extra cost.
If you are a Prime member and move abroad, Amazon will restrict your viewing; here, you will need Amazon Prime VPN. Change your location via this VPN to watch whatever you want available on Amazon Prime Video.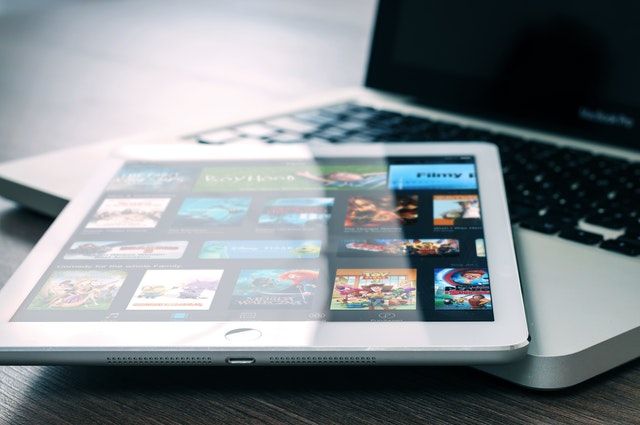 What to Watch on Amazon Prime?
Best Amazon Prime Movies Right Now
According to "Paste Magazine," below is a list of the Top 5 free movie streaming that you must watch on Amazon Prime Video.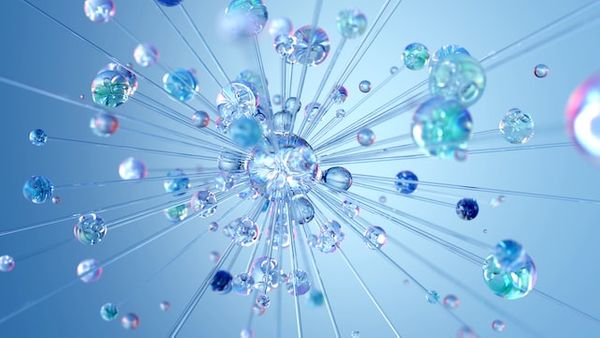 Best Amazon Prime TV Shows Right Now
According to "Collider TV," the 5 best TV shows that are worth watching on Amazon Primeright now include:
To get the info about what Amazon Prime Video has in store for November 2022, tap here.
Amazon Music Prime is a perk that Amazon Prime members enjoy at no additional cost. Prime Music offers more than 2 million ad-free songs and over a thousand stations and playlists to its Prime members. However, if Amazon Prime members want to enjoy Amazon Music Unlimited, they will have to pay its subscription fee of $8.99/month or $89/year to unlock its huge catalog of 90 million songs and high-res streaming options.
On the 2nd Prime Day event, "Prime Early Access Sale," organized in October 2022, Amazon offered its Prime members free access to Amazon Music Unlimited for four months. This was an additional perk an Amazon Prime member could enjoy besides others.
Note: Prime Student membership offers a deal on the paid streaming service, i.e., Amazon Music Unlimited. Prime Students can enjoy this service for just $0.99/month for four years of their education. They can add 50 million tracks to its library at such a minimal cost.
If you are a gamer, Amazon Prime Gaming would be the most exciting perk for you. Amazon Prime members get access to the landing page of Prime Gaming, which offers:
Monthly PC games for free (they own these games and can keep them throughout life.
The monthly free subscription on Twitch.
exclusive in-game loot
Free rotating games selection via a dedicated channel on Amazon's cloud gaming service called "Luna."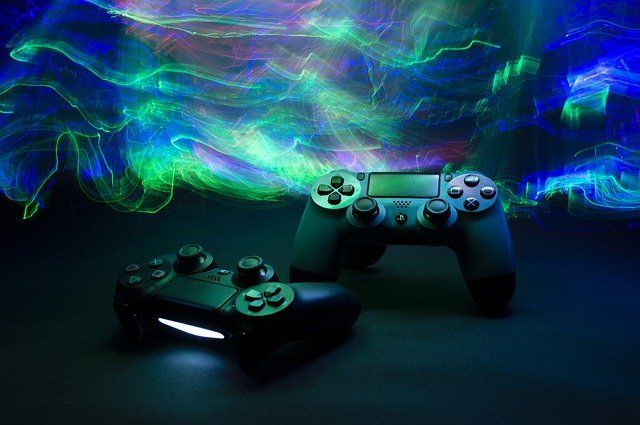 Amazon offers its Prime members free access to over a thousand books, magazines etc. They can download these books on their Fire Tablet or Kindle. They can even read these books through the Kindle app. There are many books with audible narration also. You can go for Prime Reading across several devices through Kindle's Propriety Whisper sync; it will find where you left off while reading. Prime members can also switch from listening to reading on Kindle via Whispersync for Voice.
"Amazon First Reads" is another perk that allows Prime members to get early free access to a new book for free.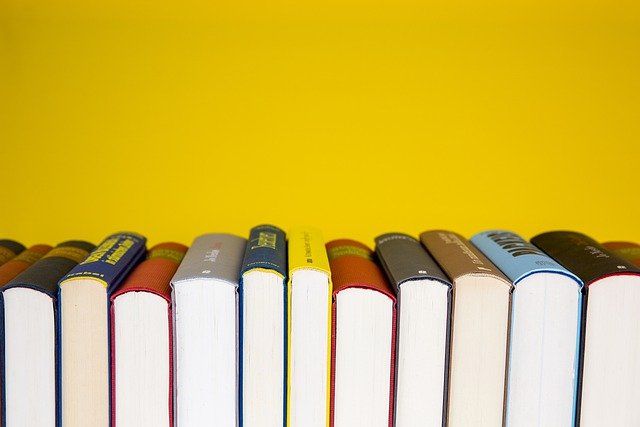 4. Miscellaneous Benefits
Since Google Photos terminated its free storage plan in the mid of last year, Amazon Photos is another amazing option. Amazon Prime members can store unlimited full-resolution photos and 5GB videos on Amazon Drive. They can also share the photos with their Family Vault members.
Amazon offers its Prime members to keep items such as clothes or shoes for a week at their home and check if they find them worth buying or not. They will be charged just for those items they actually buy and keep.
Personal Shopper: Amazon Prime members can also get free styling service by "Prime Try Before You Buy," where they can get free suggestions from stylists about what actually suits them according to their budget. It helps them to make a purchase decision.
Amazon Prime members have free access to Amazon Pharmacy, which offers Amazon Prime members an additional pharmacy perk of "prescription saving" along with the perk of free two-day shipping of medicines. They are given an "Amazon Prime Rx Saving Card." Using this card, Amazon Prime members get discounts on the purchase of medicine from more than 60,000 pharmacies, including that of Amazon's. Amazon Pharmacy Prime members can skip pharmacy lines and save up to 80% when they pay without insurance.
Amazon Prime allows you to share your Prime benefits with another adult, up to four teens, or up to four children; they can enjoy all the prime benefits for free. You can split the bill in half using Amazon Household.
To create your "Amazon Household", go to the "Manage Your Household" page on the Amazon website.
How to Sign Up for Amazon Prime Account?
After going through all the Prime benefits Amazon offers its members, if you want to join this subscription service, you will have to create a Prime account at Amazon. Account creation on Amazon Prime demands some personal information. Once you open an account, you can access it any time via Amazon Prime Login.
To sign up for an Amazon Prime account, you must have a basic Amazon account first. If you don't have it, let's discuss how to create it.
How to Create Amazon Basic Account?
Visit the amazon homepage.
At the top right corner of the page, hangover "Hello, Sign in Accounts & Lists," then click "Start Here."
It will ask for your name, email address along with the password. Type all the information and tap "Create Your Amazon Account."
Your basic amazon account is created. Now let's proceed with Amazon Prime membership.
How to Sign Up for Amazon Prime Membership
Sign in for your basic Amazon account.
At the top right corner, tap your Account icon, saying Hello, [Your Name].
From the drop-down menu, click Prime Membership; it will take you to the next page.
Click "Start your Free Trial." If you are a student, select the 6-months free trial option.
Choose the Prime membership you opt for, monthly/yearly or any other.
Put your credit/debit card information, or choose the same card you use for Amazon basic membership.
Verify your billing and shipping address.
That's All! You have now signed up for an Amazon Prime membership. Browse, order, and receive amazon products using your Prime membership, and enjoy all the amazing perks.
How to Cancel Amazon Prime Membership?
Based on the numerous benefits, Amazon Prime offers to its members; you would never want to cancel your Amazon Prime membership or any of its subscriptions, however, if for any reason you want to discontinue it, here is a detailed guide about the process to cancel Amazon Prime membership or any subscription:
How to Cancel Membership on Mobile App?
Let's say you are using Amazon Prime app on your smartphone, here is the step-by-step procedure for you to cancel Amazon Prime membership:
Navigate the amazon shopping app on your smartphone.
At the bottom right side, you will find three little lines; tap it.
Next to "Lists', you will find the "Account" icon at the bottom right; click it.
Scroll down and tap "Manage Prime Membership."
Click the drop-down menu, and click "manage membership.
Click the "Update, cancel, and more" option.
Tap the icon of "End Membership."
Your Amazon Prime membership is officially canceled.
Visit the Amazon web page.
Bring your cursor to the drop-down menu of "Account & Lists" at the top right corner of your screen.
From the drop-down list, click "Your Prime Membership."
From the right corner, tap the drop-down menu of "Update, cancel, and more."
Tap the "End Membership" icon.
Your Amazon Prime membership cancels.
Wrap-Up
If you opt for the fast delivery of your purchased products for free or at a much-reduced cost, and access to a great number of TV shows and movies, a huge catalog of music and other media, books and many more, you must get Amazon Prime membership. In contrast to other online subscriptions, Amazon Prime genuinely merits your money as it does not offer just one benefit. From Prime Day to free and fast delivery within two days, Amazon Prime perks are too attractive to make it a must-have subscription.