Fotor is a powerful photo editing and graphic design tool that offers a range of features to help users edit their photos and create stunning designs. It includes basic editing tools such as crop, resize, rotate, and color adjustments, along with advanced editing features such as filters, effects, and beauty retouching.
Additionally, Fotor provides a variety of design templates for social media posts, marketing materials, and other graphic design projects. Fotor is available on desktop and mobile devices, making it easy to edit and design on-the-go.

Recently, Fotor offers the AI photo editing tools and make the editing photo process much simplier than other photo editors. In this article, we'll focus on three of Fotor's powerful AI features.
1. Fotor AI Photo Editor
Fotor's AI photo editor is a great tool for anyone who wants to create high quality images without spending a lot of time. This AI photo editing tool automatically analyzes the image and adjusts various parameters to improve the overall quality of the image. This feature saves time and effort while also producing amazing results. Fotor's AI photo editor also includes portrait retouching to remove blemishes, smooth skin, and enhance facial features. With this feature, ordinary users can also create professional portraits. In addition, Fotor's AI photo editor includes an advanced color correction feature that corrects color aberrations to make images look more vibrant. Best of all, Fotor's AI photo editing tool is very easy to use and its interface is very beginner friendly. Just upload the image, and the AI photo editor does the rest of the work.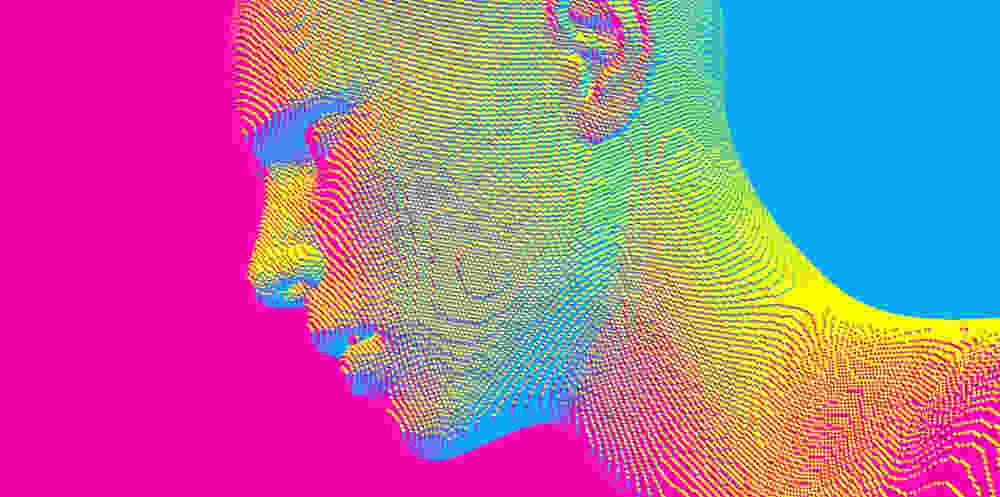 2. Fotor Background Remover
Fotor's AI remove background tool allows users to easily remove the background from their photos. This tool uses advanced algorithms to automatically detect the background in an image and remove it, leaving only the foreground subject. Users can also manually adjust the range of backgrounds they want to remove from the image. Once the background is removed, users can replace it with a new background of their choice or leave it transparent. This tool is available for free on Fotor's website and mobile app.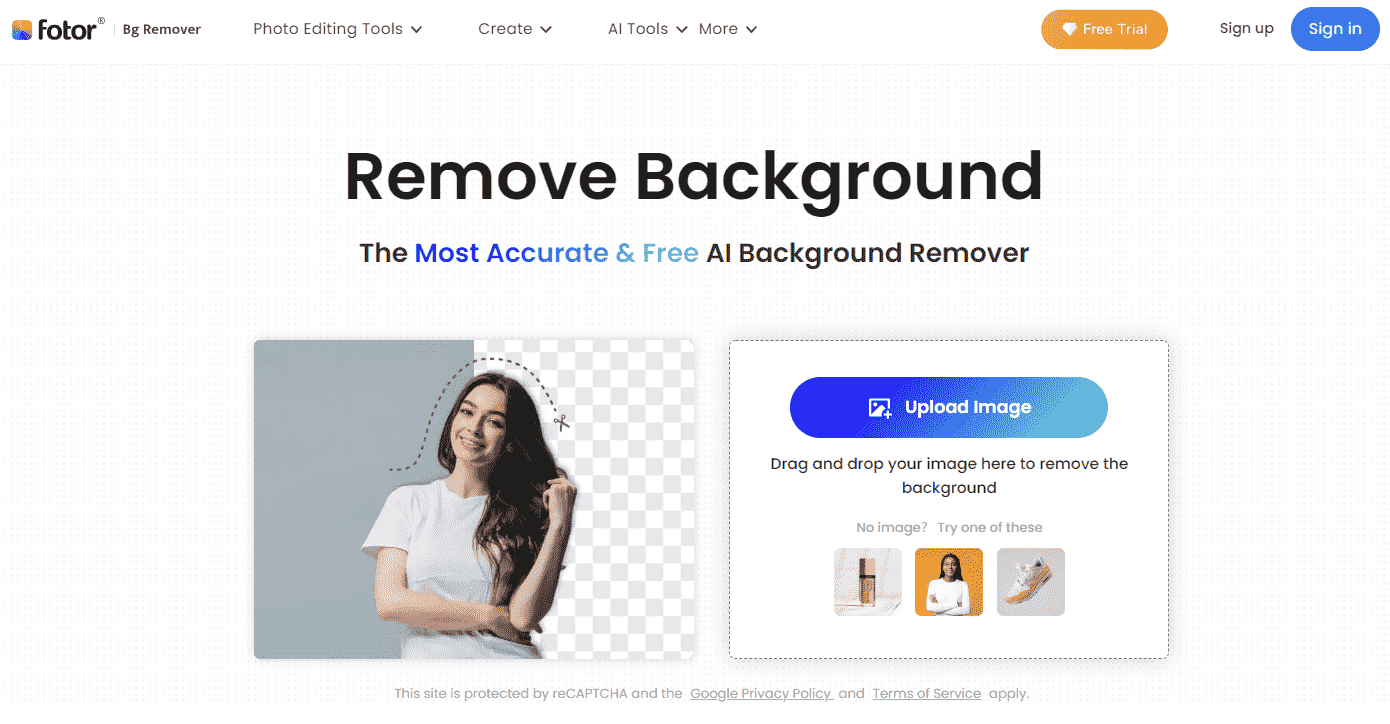 3. Fotor AI Image Generator
Fotor's AI Image Generator is an exceptional feature that enables users to create a broad range of impressive images through Fotor's AI system. With Fotor's AI tools, users can generate images from text and engage in image-to-image conversion. Using Fotor's AI art generator, users can create striking images with uncomplicated text descriptions. Simply describe what you want, and the tool will render it in seconds. Users can manually select the type of image they desire to create, such as "oil painting", "watercolor", "sketch", "vintage", and "3D". Additionally, Fotor's AI image generator enables users to create new images by manipulating existing ones. Fotor's AI-generated images help people create attractive paintings, illustrations, and images of all kinds in many ways.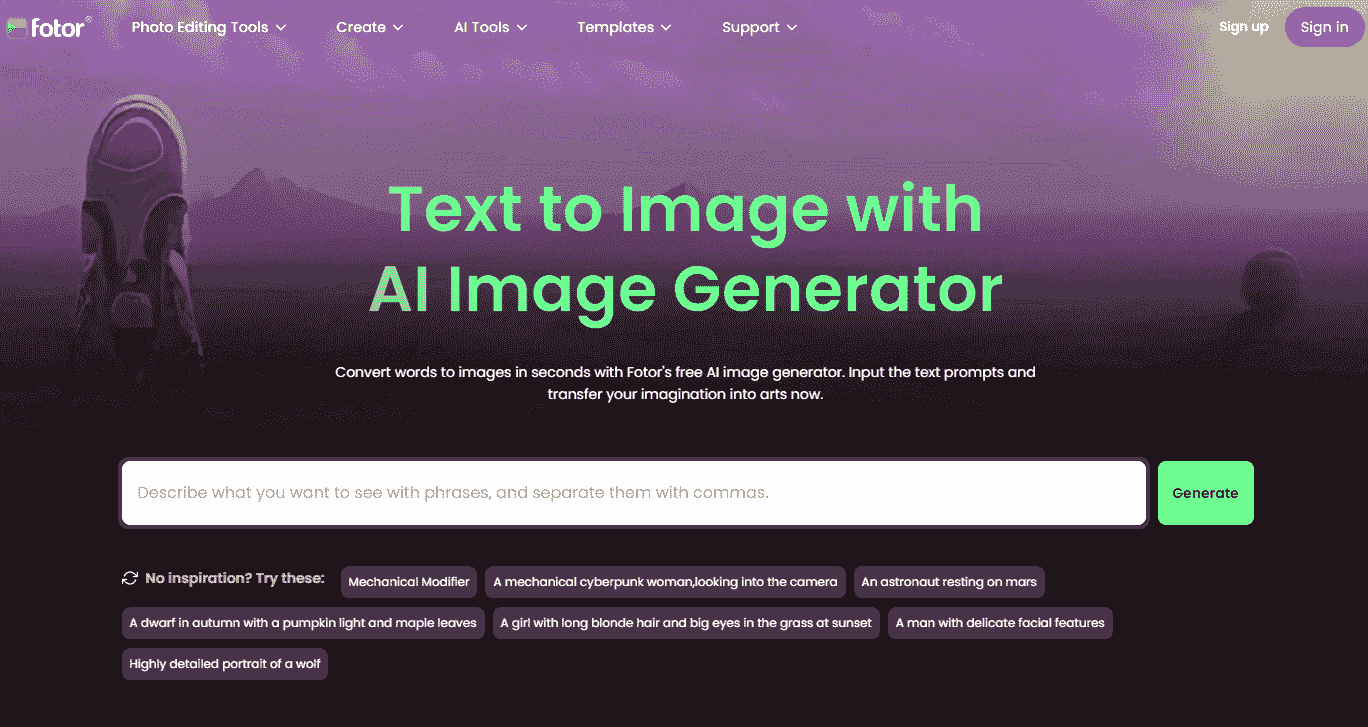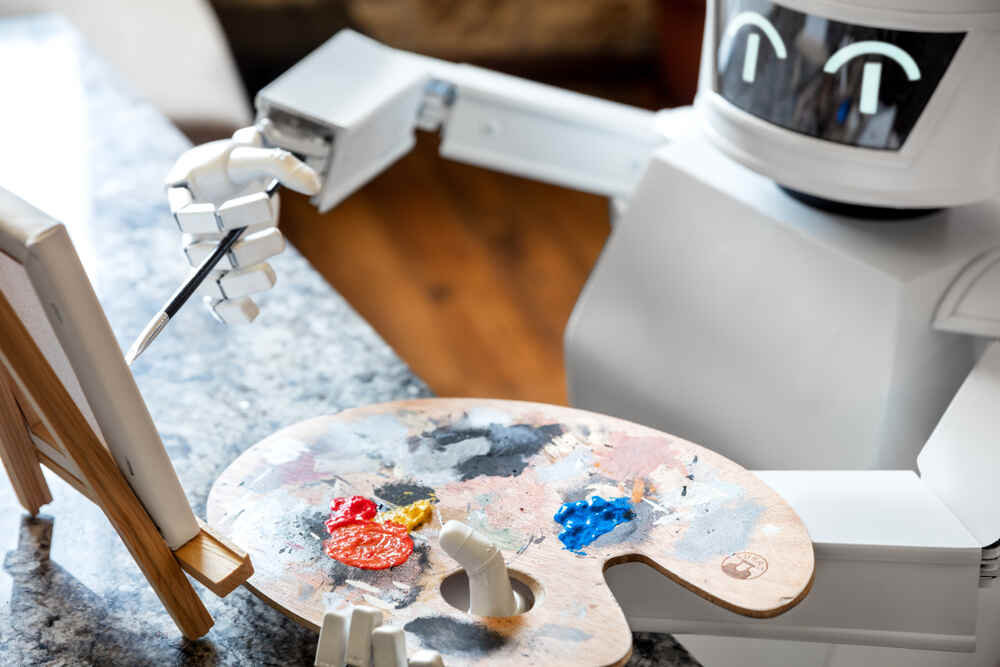 Conclusion
In conclusion, Fotor is a powerful AI photo editing and graphic design tool that offers a range of features to help users edit their photos and create stunning designs. It provides an AI photo editing tool, a background remover tool, and an AI image generator feature that uses advanced machine learning algorithms to transform photos using filters and effects. Whether you are an experienced designer or a novice, Fotor's easy-to-use interface and powerful AI capabilities make it a great tool for anyone who wants to create beautiful images.