Artificial Intelligence (AI) is contributing the most to the fourth industrial revolution. It is witnessing a huge upsurge in research and applications and is shaping a futuristic world. Just like AI is steering the manufacturing, education, and other sectors, it is increasingly offering a great deal to engineers as well. Engineering involves designing and developing things using science and mathematics. Nowadays, engineers are employing various AI techniques to resolve a wide range of hitherto inflexible issues. Hence, in the engineering sector, AI is emerging with great current and prospective applications and is considered a decisive factor for future competitiveness. In an era, where machines are enabled to think like humans rather than just do a task, engineers are in a better position to make judgments.
In this blog, we will discuss what are the challenges faced by the engineering sector and how engineering applications of AI are delivering a positive impact in overcoming these roadblocks.
Challenges to the Engineering Sector
In engineering, the construction of mega-projects is considered the bottleneck of the value chain. While accomplishing these projects, the engineering sector is facing several challenges such as labor safety, schedule and cost overruns, increased energy consumption, and many more. Based on such challenges, the growth rate of the construction industry dropped to 2.6% in the last decade. According to McKinsey, the construction sector has just observed 1% labor productivity growth in the last two decades. A study including 800 mega projects worth more than $1 billion revealed that such capital projects could not meet the scheduled period and the time lag was about 1 year. This extended schedule resulted in an increase of 30% in budgets. This time and budget overrun are rooted in the slow adoption of innovating technology like AI.
AI paradigms like ANN, Image Recognition, ML, and knowledge-based systems can be extremely helpful to improve the engineering processes and eradicate its challenges. AI can help the engineering sector grow at a rapid pace by eliminating roadblocks that might expose in grand projects from the initial stage of tendering to the final stage of completion. AI-powered automation and Robotics are the most dominant applications of AI benefiting a great deal in the field of engineering. Let's discuss AI applications that are revolutionizing the engineering sector:
How AI Applications are Transforming the Engineering Sector?
For the last several years, engineers and researchers have been exploring various applications of AI to employ in the engineering sector. Today, the engineers are using software and hardware components of AI that are not just supporting them in the tasks they are already performing but are also enabling them to do the tasks they were incapable to do before. Hence, just like in other industries, AI and ML are casting a great positive impact in engineering. Let's have an overview of how AI components are transforming the field of engineering:
AI-powered 3D BIM to improve designs of the building
In this modern era, no one can deny the fact that AI applications have pushed the standards and boundaries of building designs beyond the limits. The skylines all around the major cities of the world along with iconic buildings are the live proof of the greatest game-changer in the engineering industry – AI in BIM (Building Information Modeling).
Before the advent of AI, engineers mostly used the 2D approach including blueprints or drawings to present the proposed design of the building. However, building dimensions and other requirements were difficult to visualize using this approach. Then CADs (Computer Aided Designs) were introduced to help the drafters visualize the benefit of the plan in the digital background. Afterward, these CADs turned to 3D, and then BIM was introduced that was more than just a 3D model to design building systems for engineering projects. With BIM, engineers are designing multi-dimensional models of the projects in a simulation before their execution on the ground. Today, BIM software companies are employing AI in their BIM software to improve its efficiency and potential. BIM software employs ML, learns from data, identifies patterns, and then makes decisions independently to improve the building model. AI-assisted BIM also uses predictive analytics to predict any on-site incident before time and hence identifies the associated risks so that preventive action can be taken. Hence, AI when employed in BIM uses its data to identify opportunities and reduce the risk of loss.
Auto-reading and auto-processing of the engineering data
An engineer needs to present the engineering information in various forms like drawings, documents, and 3D models that might be either design-built or via point clouds. AI applications like ML, DL, NLP, ANN, and text/visual recognition enable machines to read this engineering information received in the form of documents and drawings and process it in the same way as humans do. Hence, AI can effectively replace manual processing, boosting productivity and automating engineering deliverables.
Auto-detection of system errors
AI applications automatically flag system errors or poor performance and enable engineers to fix issues promptly. By employing AI applications, computer and electrical engineering companies can realign their daily operations and boost their performance over time.
Detection of infrastructure malfunctions in Power System through Image recognition
One of the most prominent achievements where electrical engineering intersects with AI is the domain of Power systems. For instance, the Electrical Power Research Institute (EPRI) strived hard to create AI-based algorithms. These algorithms analyze the images taken by drones and detect malfunctions in the infrastructure.
Other AI applications in power systems include:
Implementing the expert system in power plants to minimize the burden on human operators.
Implementing a Fuzzy logic control system in power grids to upgrade the performance, uniformity, and fault detection.
AI-powered data-driven and process-based models to predict the construction time
For an engineer, the construction time is a crucial element at the early stages of his construction project, especially at the phase of bidding and contracting. There has been great uncertainty and limited information to assess the construction time accurately. However, AI applications have made these phases quite easy to manage.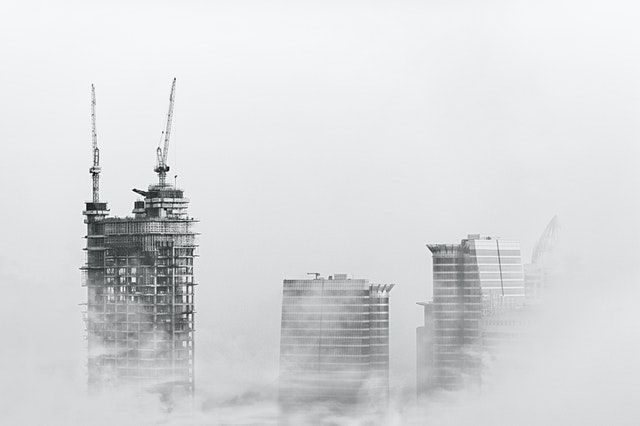 AI-based predictive analytics through image processing for construction risk management
Predictive analytics is not a fresh concept. In 2009, Google developed predictive models to project the likelihood of employees leaving the company. IBM has also created a predictive attrition program that has 95% prediction accuracy in projecting the employees who might be thinking to quit the job. Hence, the managers are made alert to have some predictive measures to engage those employees.
Suffolk Construction Company having it's headquarter in Boston, realized the importance of predictive analytics and is now applying AI for safety risk management. In the past, safety risk identification on project sites was quite hard as it all depended on observations and checklists but AI has introduced a new epoch of construction risk management in the engineering sector.
Suffolk in collaboration with Smartvid-io launched a research project named "Vinnie Predictive Analytics". This project depends on a predictive AI engine called "Vinnie" that is supplying 10 years of engineers' safety data to Suffolk Construction Company. This safety data includes Jobsite images and incident reports. Vinnie also analyzes a wide range of variables like weather, safety equipment usage along with details about the project and it is trained to identify construction risks through images. Hence AI-based Predictive Analytics by projecting potential occupational hazards can ensure worker safety by reducing workplace injuries.
The AI start-up "Smartvid.io" analyzed Vinnie's performance over three years and found that when Vinnie was set to make four alerts on annual basis, it could predict 20% of worksite incidents with an accuracy of 80%. However, if 12 alerts were allowed, its prediction performance was 40% with 66% accuracy. Each of these incidents could cost approximately $36,000. Hence if a company succeeds in avoiding even just 25% of such incidents, millions of dollars could be saved on an annual basis.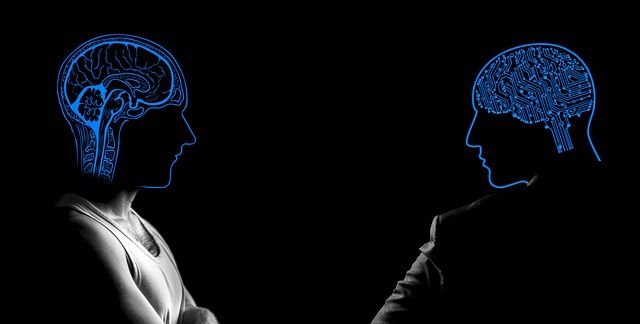 AI-based predictive maintenance to avoid machine downtime
Predictive maintenance is a sort of machine maintenance offering numerous benefits. The conventional approach for maintenance is reactive which detects the faults and fixes them once they have occurred. Engineers employ AI to maintain and repair machinery. For instance, to observe ball screw drives, KIT (Karlsruhe Institute of Technology) developed an AI-based algorithm. This algorithm analyzed several images exposing different levels of structural damage. Hence it could determine the actual defects that needed prompt repair and the harmless defects that might have been exposed due to just dirt build-up. According to McKinsey & Company, predictive analytics can reduce labor cost and machine downtime by 25%, and maintenance cost by 10%.
In the Aviation Industry, 30% of all delays occur as a result of unplanned maintenance. To avoid such delays, AI-based predictive maintenance is being employed that collects data from various sources like environment, financial statements, project reports, and sensors fixed in industrial equipment and then analyzes what must be the predictive approach to avoid any damage at later stages.
Discovering inventive practical solutions
The computer and electrical engineers devise inventive practical solutions and collaborate with other smart people to invent, build design, and manufacture products and technologies that matter for the new generation. Electrical engineering professionals are now developing and optimizing their systems using AI. Moreover, for interpretation, they also provide new datasets to AI technology. For instance, to ensure that the AI of an autonomous vehicle can see and respond to the environment, engineers develop systems and connect cameras with sensors. At the same time, they also need to ensure that these onboard systems communicate the information to the autonomous vehicle at the lightning speed to avoid any severe calamities.
ANN to develop energy efficient model for residential buildings
In the architectural designing domain of engineering, the role of AI can't be overlooked. For a perfect architectural design, a building must acclimatize its internal environment to the comfort conditions of its residents.  If the weather conditions are more adverse, the systems of the building would have to put more effort to optimize and maintain the interior comfort level. This situation results in increased energy consumption and eventually an increased CO2 emission casting a negative impact on the environment. Therefore, in the residential sector, the major concern of the residents has been to reduce energy consumption. Therefore, one of the most strategic objectives for the civil engineering sector is to improve the energy efficiency of a residential building. The process of energy efficiency evaluation of a building involves thermal behavioral analysis of the building envelope. Previously, multiple destructive auscultation techniques were used to figure out the configuration of the layers of the envelope. The composition of these envelops layers eventually determined the thermal behavior and its parameters. AI advancements have introduced the engineering world with a non-destructive, fast, and less expensive technique that employs ANN (Artificial Neural Network) models to envisage the energy performance of a residential building that would eventually result in the development of an energy-efficient model for residential building.
AI-powered Robots to perform engineering tasks
AI advancements are enabling developers to build machines capable to perform complex tasks. It is aimed to develop systems capable enough to learn and upgrade themselves on their own. The mechanical engineering sector is not just integrating AI in its processes but is also employing robotics, automation, and sensory technology. AI helps mechanical engineers to improve productivity and launch new business models. For example, in automobile manufacturing, the use of advanced robots is increasing. These AI systems can perform simple to complex tasks that were initially performed by humans.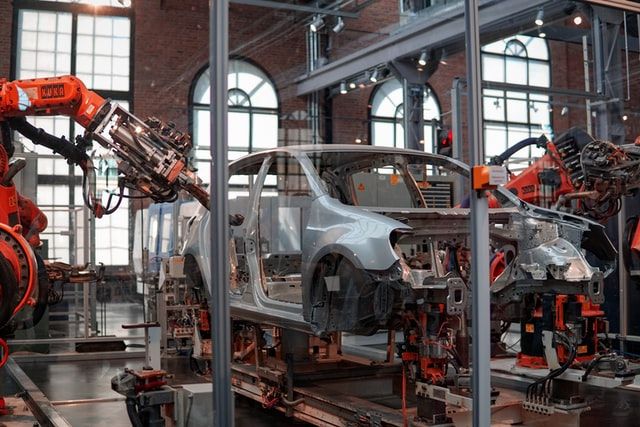 AI Paradigms Best for Engineering Applications
In the engineering sector, it is hard to deny the worth of Big Data and IoT for the successful completion of a project. However, when integrated with AI, these technologies are found to boost up the efficiency and productivity of engineering projects. Let's discuss this convergence and its benefits in detail:
AI incorporated Big Data
In this digitalized era, the industrial sectors have realized the worth of Big Data, that's why they are heavily relying on the information. The organizations that want to have a competitive edge are investing in the top-most commodity of this modern era, i.e., Information/Data. However, this data would not give the best results until it is incorporated into AI systems. It must not be wrong to say that AI and big data both complement each other. For instance, to expedite extensive urban projects, big data and AI are very helpful for engineers. Big Data helps in collecting huge information regarding the urban people and their issues. Further, the advanced technology AI helps engineers to find out the location of people and the kind of projects they can work out to resolve general public issues. Big Data and AI together also help engineers to determine the efficacy of their projects and to determine if these projects can be carried out in other areas.
AI convergence with IoT (Internet of Things)
Since the last decade, IoT has emerged as a continuously growing network getting everyone connected worldwide. Smart devices are helping people to stay in touch no matter how far apart they are. This connectivity is benefitting the industrial sector as well.
Civil engineers have to solve complex problems that might occur during data sensing and monitoring. IoT devices are already helping engineers to monitor their projects remotely. For example, using IoT sensors, an engineer can monitor the efficacy of his designed system such as how well it is measuring soil consolidation, degradation, and environmental impact for the client. To ensure better solving of such complex processes, there is a great need to improvise indistinct processing, big data transmission, and integrated intelligence. Moreover, a wide range of external uncertainties might impact construction measurement and management. By applying AI, these IoT devices can achieve connected intelligence and can be more helpful for engineers. This connected intelligence would enable engineers to conduct predictive and adaptive analyses for their engineering projects.
Advantages of Employing AI-Powered Engineering Models Over Conventional Engineering Solutions
Easy to develop: It is easier to develop models with complex data relationships as compared to conventional ones.
Faster Predictions: AI-based models are faster in making predictions – normally they can predict within milliseconds.
Better generalization: AI-based engineering models perform better in sudden unforeseen situations. E.g., when the model falls in a situation where it has to evaluate a building it has never seen, it can perform the task much better because it had been trained with examples that might be much similar to that unforeseen situation.
Turnover boost: A study by BMW reveals that AI has a great impact on turn over especially when it comes to mechanical engineering.
Is AI a Threat to Engineers Jobs?
Despite the number of opportunities AI and ML are offering to engineers, some of them are concerned about their jobs. They claim that automation is and will be resulting in taking over their jobs. However, a study by Stanford University reveals that AI and ML are not coming up with the threat to engineer's jobs and even if some jobs are lost, its effects would be balanced out by the positive outcomes that the technology would be offering.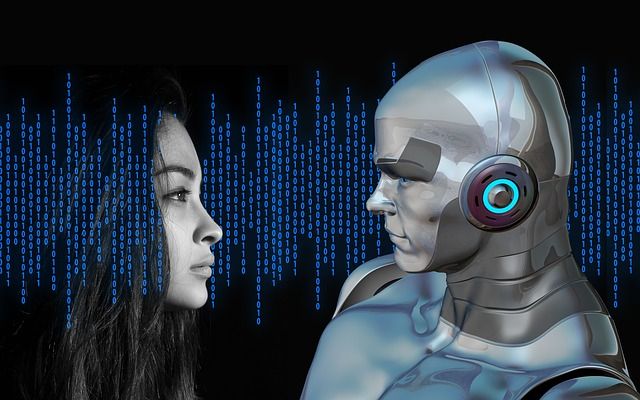 Another report by the University of Oxford states that engineering is among those professions that are least threatened by AI.
Wrapping Up
There seems to be an evident consensus that AI is a great approach to solving engineering problems. Both AI and ML are considered the basis of advanced engineering and when incorporated with Big Data and IoT, these are assisting engineers in managing data more efficiently and getting connected intelligence for machines. These advanced AI-powered sophisticated machines are not just making the production lines smarter but are also supporting to design and upgrading the tasks with partial or no human intervention. AI applications are helping engineers in construction risk management and designing an energy-efficient model. AI solutions are optimizing production processes in the engineering sector and are helping in automating low-value and time-consuming tasks. Hence, engineers have enough time to invest in higher-value tasks. ML, when used to find out patterns in data can help in making engineering judgments. AI-based algorithms detect the mistakes and devise solutions to improve the efficacy of the operations. Mechanical engineers are replacing humans with advanced robots on the assembly line. Moreover, AI-based planning is helping engineers reduce schedule and cost overruns. In a nutshell, harnessing AI potential in engineering can enhance the chances to improve system performance by addressing the roadblocks more proficiently.
In the fourth industrial revolution, AI, ML, automation, and Big Data are transforming virtually every sector. Unfortunately, AI adoption in the engineering sector is not as fast as it should be, even though AI is projected to be an essential component of the engineering sector. Engineers need to prepare themselves to adapt to the most advanced AI tools and learn to work in collaboration with Robots and machines. It is a consensus that the sooner AI is adapted, the sooner the engineering sector will reap its benefits. Simply put, by realizing and implementing the most advanced engineering applications of AI, the sector can stay competitive and sustain its global leadership.
Thanks to AI for all that's in store for engineering!