In this connected world, AI is emerging as a powerful technology making its presence visible everywhere. It has become the hottest topic of the decade that is dominating every discussion at boardrooms meetings, every conference, several blogs, etc. AI algorithms are continuously changing the world. Businesses are now realizing the potential of AI in marketing and are using it as a tool in their marketing initiatives.
For the past many years AI is facilitating marketing and supporting brands to deliver a fantastic customer experience. AI systems are continuously working behind most of the well-known products and services including Amazon, Facebook, Netflix, and Google, etc. In 2011, the number of marketing tools available in the market was 150, this number increased to 5000 in 2017, and today, of course, the market is having even more tools. Accessibility and affordability of marketing tools have enabled even small and medium-sized businesses to use AI.
Just like many other sectors, AI is augmenting the capabilities of marketing analytics for a business as well. A great example is the firm "Analytic Edge" which is integrating AI technology into multiple solutions to provide its clients with accelerated, smarter, and improved results. Research by Salesforce indicates that keeping in view the potential of AI in marketing analytics the marketers increased their use of AI by jumping from 29% to 84% in 2018 to 2020.
In this blog, we will discuss marketing analytics and how AI is supporting it to generate revenues for an organization.
What is Marketing Analytics?
Marketing Analytics refers to analyzing data collected through multiple marketing campaigns to determine consumer behavior and conversions patterns along with their preferences. It includes market research and analysis to make marketing campaigns more flexible and agile. Its objective is to have customer insight based on collected data and employ this insight to manage marketing campaigns. To achieve this objective, marketers employ advanced analytics for determining customer behavior and intelligence along with marketing optimization. It is a crucial activity for any business that involves gathering and analyzing market information to formulate and practice an effective marketing strategy.
Need of AI in Marketing Analytics
The exponential growth in data on daily basis has forced marketers to use AI. Moreover, the processing and analysis of this huge, diverse, and complex data is something beyond human capabilities. Therefore, marketers have to rely extensively on AI to deal with huge data and its precised interpretation for a successful marketing campaign. If the facts are misinterpreted, the entire marketing strategy is ruined as a result of poor decision-making. Furthermore, the integration of data under a single hub gathered from multiple marketing channels is a great challenge for a marketer.
Thanks to AI developments! Machines are now equipped with analytical abilities surpassing the human level. AI is a great opportunity for today's marketers to comprehend huge data and utilize it to enhance marketing performance.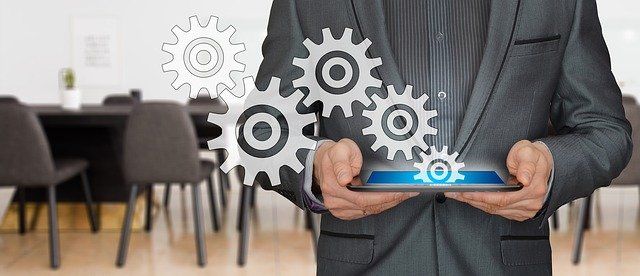 With the increased complexity in marketing, optimization of marketing activities becomes very crucial. In this complex marketing scenario, tracking of ROI and marketing efficiency are very hard and operating under several limitations including budgets, and privacy policies, etc. Moreover, to boost the growth of a business, agility is very crucial. If the marketing teams are actively engaged with customers to get an insight, how they can plan strategies and adjust real-time functioning. In this scenario, an organization has to optimize a strategic priority and analyze how to achieve goals of marketing optimization by using technologies. Optimization, without any doubt, runs on AI and ML-based analytical power. AI-based marketing analytics allows an organization to determine the best direction of marketing efforts under limitations.
AI can be of great help in measuring the performance of marketing activities and make required adjustments to boost business growth. McKinsey Global Institute reveals that AI will generate a value of $1.4 – $2.6 Trillion in the coming three years by solving marketing problems. 41% of marketers claim that AI is the greatest stimulator to boost revenue growth and performance.
AI-based Marketing Analytics Vs Traditional Marketing Analytics
Traditional marketing analytics is going through an evolution phase. The days to send bulk emails for a marketing campaign to the entire customer list are no more. Today, marketers realize very well that they have to be selective for targeting customers. Now they are dealing with multiple channels and try to recognize the customer journey across these channels. Moreover, they focus to target tech-and-data-savvy customers. Last but not least, they are now more answerable than ever to ascertain the worth of their marketing programs.  Here comes AI with its ML, NLP, and predictive analytics techniques to support marketing analytics during its evolution phase.
Today, in marketing analytics, AI is widely used to uplift the ROI of marketing campaigns of a business and to augment customer journey. ML and big data analytics are mostly used to get an insight into the target audience that eventually helps in developing customer touchpoints in a better and effective way. Either it's about email marketing or customer support, artificial intelligence eradicates guesswork related to customer interactions involved in traditional marketing analytics. Moreover, AI automates the manual processes earlier conducted by humans. AI helps in determining insights and patterns from huge customer data sets. Based on these trends and insights marketers not only make predictions but also improve their predictions with time. Traditional marketing analytics is time-intensive and involves human error risk. However, AI supports marketing analytics by automating and augmenting analytics processes.
How AI is streamlining Marketing Analytics?
Artificial Intelligence is positively influencing marketing analytics by enabling marketers to develop more effective marketing strategies. It might not be an exaggeration to state that AI plays a momentous role in improving marketing analytics. It helps develop more vigorous models, pulls more insight from data collected, integrates insights from various data, and makes predictions regarding marketing outcomes that are far accurate than those made without using AI.
Let's have a detailed look at in what ways AI is streamlining marketing analytics as compared to the traditional approach:
AI helps in improving Data Quality and autonomous predictions
The internet can be called a giant laboratory for behavioral sciences, overwhelmed with gigantic data sets. The traditional approach to ingest customer data manually in an analytics system is very risky as it is associated with human error. Moreover, these data sets are hard to analyze by humans alone. The customer insights created from such incorrect data sets may lead to a severe loss for a brand. Here AI comes in. With AI, data ingestion is automated first to remove the risk of human error. Then ML technology is leveraged to identify inaccurate data and anomalies and hence to filter data so that high-quality data is achieved to have a more precised customer insight to plan a marketing strategy.
AI-based Predictive analytics is used to analyze these past datasets to predict the future. This prediction is based on the assumption that the same past pattern or trend will be followed in the future. In this way, AI enables marketers to figure out the best course of action for the future. An AI vendor named "Domo" delivers a solution to merge marketing data so that its analysis becomes easier. It has released its AI-driven engine for predictive analytics with the name "Roboto." This platform powers predictions and marketing alerts.
Predictive analytics traditionally used in marketing needed human intervention to get data from queries, validate patterns, make and test assumptions. ML - an AI approach can perform all these tasks autonomously and with more speed and detail without any human intervention.
AI helps in Understanding Customers for Personalized offerings
Customer understanding is vital for a successful business so that a personalized product or service is offered to the target audience. In this digital era, we are continuously bombarded with customer data from several sources. But this data alone does not explain the full story. A marketer needs to understand how to use this data for personalization and boost audience engagement. This is the point where AI jumps in. AI algorithms are of great value in this case. AI extrapolates and processes the data effectively to get a better understanding of the customer.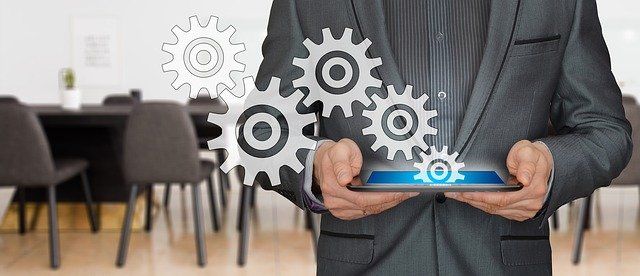 With this AI-based marketing analytics, organizations divide the customers into segments to comprehend the profile of customers who behave similarly. Then the organizations reach that particular segment with similar promotions. Hence based on this marketing analytics, marketers develop personalized and targeted offers different for each segment, and then reach those segments with what they want, instead of bombarding the customer segments with several irrelevant offers. Mostly this is achieved through ML by training a learning model on past behavior of the customer segments how they responded to an offer and hence enables marketers to understand the response of the customer segments to a personalized offer and make the decision accordingly.
An impersonalized product leads to unsatisfied customers. Research conducted by Accenture in 2017 revealed that the companies had to bear the cost of $756B as a result of poor personalization in 2016 when 41% of unsatisfied customers switched to other brands. With AI, more personalized products and services are offered to the target audience. Hinge marketing states that in marketing automation, AI-based personalization has resulted in continuous growth since 2014 and is expected to continue this growth until 2025.
Use Case: The Global Coffee chain Starbuckshad to face multiple challenges while targeting customers with their traditional IT infrastructure. It was also relying on manual operations across its stores. Personalization was a terrible challenge for it. To overcome this challenge, Starbucks developed an AI-based personalization engine integrating with the account information of the customers and their preferences, the mobile apps, and contextual data, etc. This AI-based marketing analytics resulted in increased ROI for the business.
AI enables a deeper Customer Insight with Real-time Feedback
Marketers desire to understand the preferences and opinions of the customers about their products. Today, AI tools like NLP, Data visualization, and predictive modeling have enabled the marketers to get a deeper customer insight as the customers can tweet online, post online reviews, and call virtual agents in case of any complaint. NLP has the potential to mine the text and extract meaning from it. This is a significant constituent of cognitive computing as well. For example, suppose that a health-and-beauty company has a new product and launches a campaign for this new product. If the organization just reviews the sales of that product, it can assume that the product is doing good business. However, this high sale might be just the initial sale but the customers might not be satisfied with that product and complaining about the product on social media. By AI-driven NLP technology, a company can better analyze the text in customer reviews and tweets and understand the opinions of the customers about their product. AI also enables the marketers to understand the sentiments of their customers (positive/negative) and the intensity of their feelings hidden behind the text used in tweets. For instance, Gavagaiis a technology using NLP to analyze several thousand reviews of the customers and encapsulate its findings in simple sentences. Consequently, marketers can understand the true source of customer satisfaction. Based on this customer insight gained through AI techniques, the marketers act further in a way so that the reputation of their brand is not compromised. They might blend the data from social media and the additional customer data and reach their customers with special offers.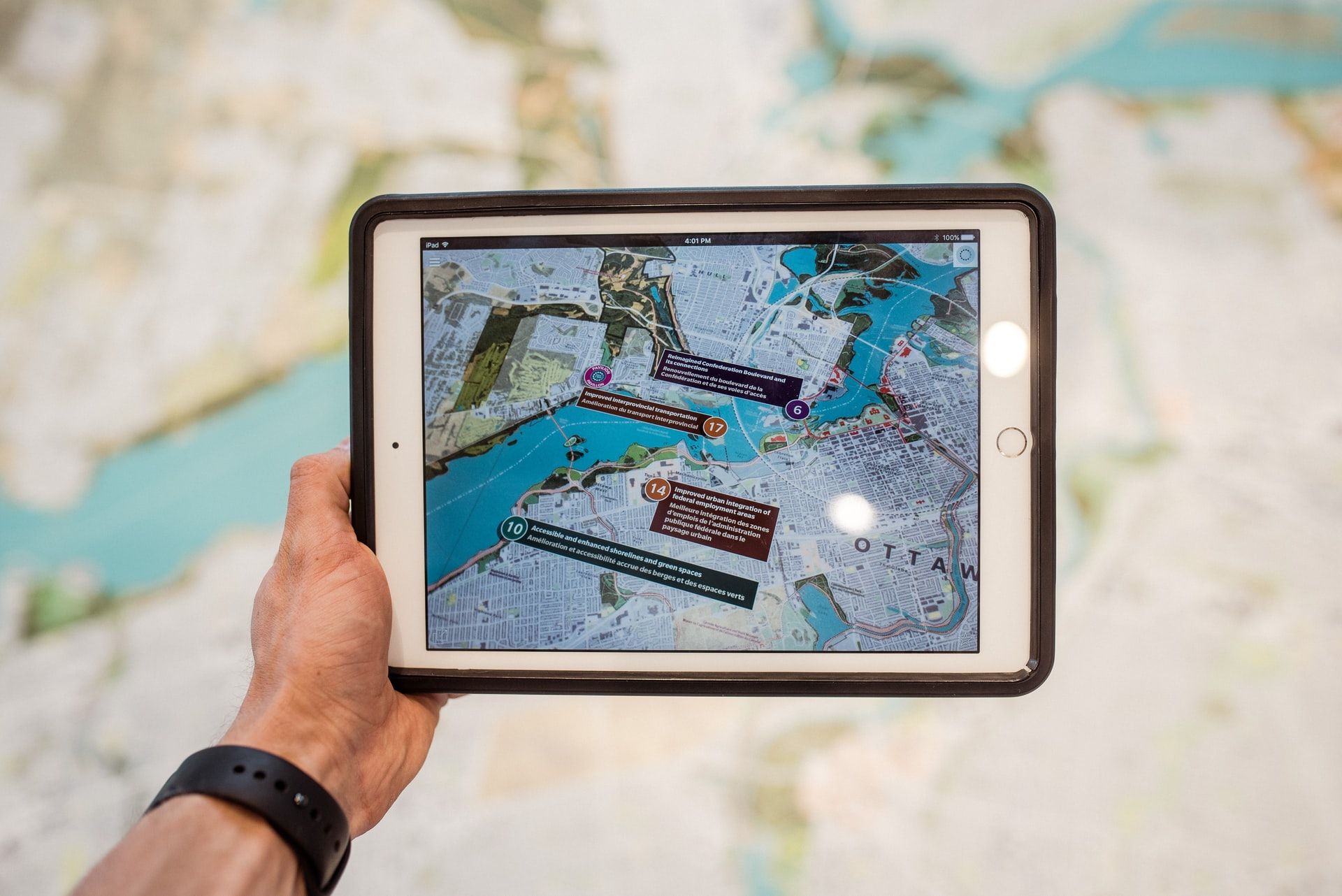 Hence AI improves customer experience at every step of customer's interaction with the company. It includes customer support and service as well. No matter, how fantastic the meal is, it is useless if the service is awful. If a customer makes a call to the call center regarding his problem, AI-driven NLP technology can analyze the voice of the customer understanding his/her meanings and semantics. Based on this analysis, ML suggests the CSR with the most appropriate offer to be given to the customer to make him satisfied.
AI helps in improving Modeling Process
In marketing analytics, the modeling process is very critical and demands expertise in data science along with training. Moreover, this process is time-intensive and the outputs depend on the modeler's expertise. AI improves this modeling process by simplifying and accelerating it through the automation of several steps in the process. Integrating AI, Deep Neural Networks, and ML-based statistical techniques also present DIY (do-it-yourself) options to customers and lead to a considerable reduction in modeling time and more consistent results.
AI offers benchmarks for models and removes the trial-and-error approach
Marketing analytics involves evaluating and envisaging the impact of marketing activities like digital marketing, advertising, promotions, and discounts, etc., on several KPIs including brand awareness, sales, and revenues. With time, analytics sets benchmarks on to what extent marketing activities have influenced KPIs in various industries, regions, seasons, etc. AI is leveraged to analyze gigantic datasets of past campaigns at a broader scale and depth. A comparison between this analysis and predictive models helps figure out if the results match the benchmark or the model needs a change. Hence AI avoids the traditional approach of trial-and-error by offering benchmarks for models and saves time for marketers and analysts.
AI enables Real-time Tracking of a marketing activity
The traditional process of marketing analytics involves at least one year to analyze the impact of marketing campaigns on brand sales. However, AI has accelerated this tracking analysis as well. AI technologies such as DL and DNN (Deep Neural Networks) can analyze huge data sets within a week or month and determine patterns to find out the factors influencing sales or any other KPI. This deep and real-time tracking of the marketing activities further helps in optimizing marketing campaigns to get maximum output.
AI helps in optimizing Marketing Campaigns
An organization endeavors to have more with less. A marketing campaign must be effective to return value while staying with the limited budget, without wasting the time of their customers on irrelevant offers. The direction to achieve these objectives is "Market Optimization." With several marketing campaigns running across various channels with a great number of constraints like privacy policies, and budgets, etc., marketing optimization becomes crucial. An organization must consider optimization as a strategic priority and assess how to use software to attain optimization goals. It might not be an exaggeration to state that to achieve optimization goals, AI and ML-powered marketing analytics is the most significant tool. With analytical optimization, an organization can find out the best and most appropriate direction of their marketing efforts to reduce inefficiency and determine alternatives to improve the whole process. Marketing analytics also enables the organization to optimize formulas to reduce the constraints, and modify the marketing campaigns to achieve the desired outcomes.
In 2018, the Business Insider Report revealed that 51% of marketers were employing AI in their marketing campaigns in one form or the other, while 27% were planning to employ it in near future.
AI enables Programmatic Advertising
The strategies for digital advertising that we see today would be hard to develop if there is no rudimentary form of AI. AI-powered systems based on Big Data and complex algorithms analyze the target audience then create ads according to their preferences. Not very long ago, developing ads was all about creativity. But today, with AI-based marketing analytics, advertisement is beyond just creativity, rather it also includes targeting the right audience and conveying the right kind of message to them. In our routine life, we are overwhelmed with many ads, most of which are irrelevant and we close them without wasting any time. In this scenario, advertisers' investment bears a loss. By using AI, marketers are creating and placing ads just before the relevant viewers.
AI facilitates stakeholders with Customized Reports
In marketing analytics, another prominent area where AI plays its considerable role is Reporting. AI is very helpful in replacing reports, spreadsheets, and various systems used in traditional marketing analytics to get a holistic marketing view.
AI-based NLP and NLG (Natural Language Generation) considerably shrink time and effort and augment the efficacy of reports. Stakeholders differ in preferences for reports' content and format. AI helps in auto-generating the reports for different stakeholders based on individual preferences.
Future Perspective
AI is very helpful in streamlining and optimizing marketing campaigns and abolishing the human error risk. However, humans are still required to connect with customers, as the machines are by far lacking human attributes like empathy, and storytelling, etc. But in near future, AI is believed to hold such human attributes as well since AI is not destined by human limitations. With continuous growth in AI, data as well as the complexity in the marketing landscape in the future, AI will play a more vital role in comprehending data and mining effective insights and predictions from this data.