Several of the biggest businesses, like Google, IBM, and Airbnb, are employing AI marketing technologies to acquire a competitive edge. The finest AI-powered marketing apps available right now are mentioned below.
Artificial intelligence (AI) is now widely used in marketing. Companies of all sizes—large and small—use the best AI tools for marketing to promote their brands and enterprises. Using AI-powered marketing tools should be a component of your company strategy if you're a blogger, e-commerce firm owner, or affiliate marketer. You may use it to run and put together an efficient marketing plan that will help you achieve your goals more quickly.
What Applications Does AI Marketing Automation Have?
Data is king in marketing in 2022. Data about your competition, market trends, and what your consumers say about your product are crucial. There is much information available, but manually sourcing it is challenging. AI dramatically simplifies this procedure. It accomplishes swiftly and on a large scale what would be laborious to do manually.
What is AI in marketing? Positive and negative product reviews can be combined using methods like sentiment analysis. You may stay informed about what competing brands are doing using competitor intelligence. With improved targeting, you can increase the ROI of your marketing initiatives. Even the best AI marketing tools for creative copywriting exist, assisting you in keeping up with the internet's constant demand for content (SEO optimization). Statistics support the value of artificial intelligence marketing solutions. Look at these AI marketing analytics:
You'll employ several AI-powered marketing programs. To produce stunning outcomes at scale, most data manipulation technologies today use automation and machine learning.
There's no need to worry if you're a little late to the AI party. Starting to use artificial intelligence technologies in your marketing plan is simpler than you would imagine.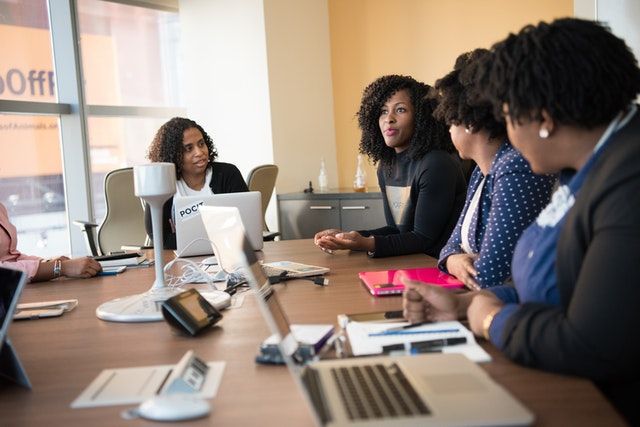 What is AI Marketing? Overview of Marketing Cool AI Tools
A platform for creating marketing plans using artificial intelligence is known as an AI marketing tool. These platforms use AI techniques for data analysis, target audience behavioral research, market trend analysis, and other purposes.
Most of the assessment is completed in real-time, so you can keep tabs on customer behavior with AI-powered marketing apps. Some solutions also employ predictive modeling to anticipate consumer behavior and create a targeted marketing strategy.
Artificial intelligence marketing solutions can help you save hours that can be used more productively in other areas of your business through their intelligent analysis and automated decision-making capabilities.
Typical AI marketing tools include the following salient characteristics:
Has the ability to provide customized content for specific audiences, raising overall brand engagement.
Chooses the best moment to deliver high-converting emails and advertisement copy to your target market.
AI technology in marketing can forecast client behavior based on prior behavior.
Has the ability to produce a dynamic ad depending on the target's most recent online behaviors.
Can evaluate several social accounts to provide precise and highly tailored copy for push alerts, emails, and advertising.
AI in advertising assists you in producing excellent and aesthetically pleasing material for your blogs, social networking accounts, emails, official papers, SEO articles, and more.
AI in sales and marketing predicts sales prospects, market trends and consumer buying habits.
It assists you in creating a more effective pricing plan based on the trends in the industry.
What Are AI Online Tools for Marketing?
Artificial intelligence (AI) marketing tools are software programs that use AI technology to make automated judgments about various elements of your marketing operations. To deliver the appropriate material to your target audience at the appropriate moment, they employ data collecting and analysis to understand how to interact with your consumers. All AI marketing tools aim to foresee the consumer's next step. And in this way, using AI solutions may help you run your artificial intelligence marketing activities as efficiently as possible.
The following are a few typical uses and types of AI in marketing automation tools:
NLP (Natural Language Processing):NLP-based AI solutions may be used to customer support bots, experience personalization, and content production.
Content Generation: A few AI systems can produce lengthy and concise content for AI marketing campaigns. You may use these tools to compose blog posts, video captioning, and headlines, among other things.
Data Analysis: AI-powered marketing appsthat can analyze data are fantastic for gathering and reviewing significant volumes of data from your marketing initiatives.
Automated Decision-Making: Based on historical data or competition information, some AI marketing technologies assist companies in selecting the marketing or growth approach that would be most effective for them.
Media Buying: AI marketing solutions can also forecast which media placement or advertising campaign would assist a company in reaching its target demographic and boosting marketing ROI.
Use of Artificial Intelligence in Marketing Contact: By using an AI-powered content management system (CMS) like Contacts+, you can maintain track of crucial contact information, remain in touch with essential marketing and sales prospects, and make sure their data is structured and current.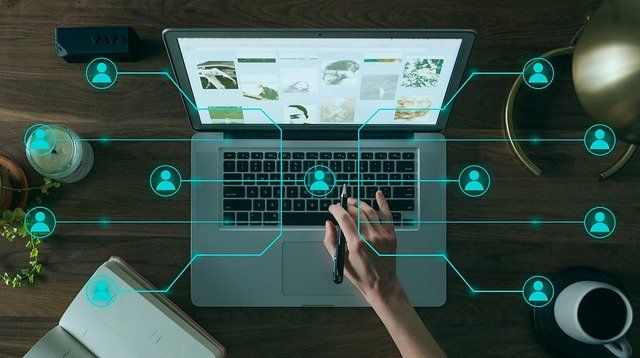 There are a lot of great AI-driven marketing choices available, so let's look at our list of AI tools for marketing:
Seventh Sense is the number AI-powered marketing apps on the list. It is an AI marketing tool that uses behavior profiling to draw in clients. It is primarily targeted toward emails, which frequently provide challenges for both people and corporations. It's hard to determine the ideal time for every consumer; therefore, choosing the optimum hours and days to have high open rates is essential for having successful AI marketing campaigns. Seventh Sense assesses the ideal time and day for email campaigns for each contact to get around this. By building a predictive model for each contact based on their activities, the AI platform can accomplish this.
The following are the features of one of the best AI marketing apps:
Customized service
Establishes the optimal email sending window for each contact
Develops customized prediction models.
Profiling of behavior
Salesforce is one of the AI tools for marketing that uses artificial intelligence to help you work smarter. Marketing with AI aids in discovering insights that enable you to uncover possibilities that would otherwise be concealed in your otherwise "messy" company data.
Salesforce also lets you make predictions so that you can prepare for any unforeseen information in your business.
One of the top AI-powered marketing apps, Salesforce, also lets you make predictions so that you can prepare for any unforeseen information in your business. It also suggests what actions you should take next to provide your clients and workers with the finest guidance possible.
Salesforce's ability to automate workflows is fantastic. With its AI chatbots, it keeps your business operating smoothly. Additionally, it offers commentary from Einstein, the system's intelligent CRM assistant.
Salesforce provides many price points based on the types of jobs. The monthly expenses for small enterprises range from $25 to $1,250. On the other hand, monthly fees for sales and service cloud pricing range from $25 to $300.
The following are the uses of AI in marketing by Salesforce:
Its AI marketing applications are customizable, so you can add or delete features as needed.
It offers robust CRM and artificial intelligence in marketing solutions.
The creators of Jasper, the most well-known AI-powered copywriting system, rapidly fell victim to their fame. They received a cease-and-desist letter from Marvel after gaining more than 350,000 subscribers. Their artificial intelligence was once known as Jarvis, a playful homage to Tony Stark's (AKA Iron Man) virtual assistant. Jasper was reborn as a result.
This human writer is one of the best AI tools for business that reluctantly admit that Jasper is skilled at writing content in various tones and styles on any subject you can think of. According to its developers, it has "read" 10% of the internet. Just how efficient is Jasper? When you requested Jasper to write 40 words describing the use of AI in digital marketing and business automation using a free trial. The conclusion was:
"AI is the subsequent development in business automation. AI has proved crucial in streamlining commercial procedures. AI may be included in a company's business process for a specific strategic goal to boost productivity, reduce expenses, and enhance customer service."
Although there is some repetition, and you still need human assistance to understand how the material flows, this is one of the best AI-powered marketing apps to start. The best way to understand Jasper's natural language processing is as a tool for producing rough manuscripts that human copywriters may then refine.
It is affordable to adopt, has an easy-to-use dashboard, and will hasten the creation of content. Jasper, receiving over 5,000 5-star ratings, won't make you a literary great like Tolstoy, but it will maintain your SEO page rankings.
4. Fullstory (For Digital Experiences)
Fullstory is one of the best AI tools for marketing that defines the digital experience as a site visitor's path from their initial visit through conversion (or dismissal). They raise the important point that a lot may be learned from the unexpected things users do that are impossible to forecast.
In our AI tools list, Fullstory uses an AI to track every visitor's mouse movement, click, and page visit throughout their journey to generate their "story" and provide this degree of insight. It may then be contrasted with the accounts of thousands of other visitors to gain understanding. Fullstory uses AI automation's scalability and processing capacity to find possibilities and mistakes far more quickly than any human observer would.
According to Fullstory, one of the excellent AI-powered marketing apps, users will significantly enhance the UX of their website and save money while retaining more clients. Among its current clients are Forbes, GAP, Zipcar, and Icelandair.
5. Semrush: Best Software for AI Marketing
You may run content advertising strategies, SEO, digital marketing, statistics, PPC, and much more with the help of Semrush's comprehensive suite. Its position tracker, which gives companies that use AI for marketing a method to monitor how they rank versus other websites regarding search usage, is its highlight feature.
It is one of the AI digital marketing tools that also includes a Content Marketing Toolkit that permits subject searches and gives you information about what is popular. Based on this data, you can then develop AI content marketing tools.
The following are some of Semrush's best attributes:
Position monitoring that displays your position in search results for specific keywords On-page SEO
Seven AI marketing tools for analyzing competitors
Social media monitoring and lead generation
HubSpot SEO, one of the excellent AI-based marketing tools, for your company, uses machine learning to ascertain how search engines classify and comprehend your brand's content. Numerous businesses utilize it to raise their search engine ranks and edge out competitors.
Organizing your material around essential topics is one of the secrets to success on search engines. It is made possible with HubSpot SEO, which identifies and ranks the subjects most important to your business and its clients. It also offers indicators of competitiveness and relevancy that help you refine your content strategy.
Here are key attributes of HubSpot SEO, one of the top AI-powered marketing apps:
Enhances search engine rankings
Groups material around key themes
Identifies customer-relevant topics
Integrates with other HubSpot content solutions.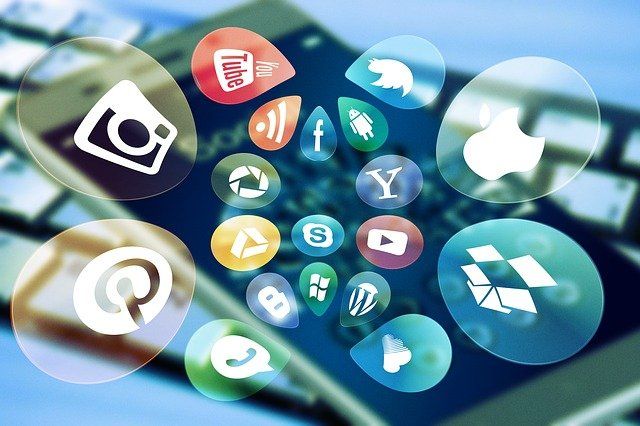 Frequently Asked Questions About AI-Powered Marketing Apps
1. What are essential components of AI-powered marketing apps?
One of the most effective uses for AI-based systems is data analysis. It can ease the burden of a marketing job, which is the analysis of massive amounts of data. As a result, it enables marketers to act on insights produced by AI.
The AI-based marketing strategy also includes predictive analytics. Your system can use machine learning to, for instance, learn from customers' purchasing patterns. As a result, you may show the customer the things they are most likely to buy based on their past purchases.
2. What is the most effective strategy for AI marketing?
Utilizing one instance at a time is the most accessible approach to getting started with AI marketing. Even though this application allows you to perform practically anything, starting modestly is always wise. Profit from the abilities of AI systems to carry out highly specialized jobs like a content recommendation, lead conversion prediction, and email time optimization.
3. Will consumers be able to detect when marketing platforms powered by AI are being used?
No, AI produces outcomes at least as good as those produced by conventional marketing techniques. They will only notice the products being produced more effectively as a difference. After all, many customers adore the more seamless experience that AI offers.
Advantages of AI Marketing Tools
As said earlier, AI marketing software may assist firms and marketers in reducing their use of time, energy, and resources. Utilizing AI solutions allows you to execute successful and efficient marketing efforts without making assumptions, which is the main benefit. You can be confident that your marketing effort is headed on the correct path with AI-driven analytics and insights. Additional advantages of purchasing AI marketing solutions include the following:
A better comprehension of the intended audience: Excellent AI tools for evaluating consumer behavior. They may give you valuable information about your market segment, which you can utilize to create practical marketing efforts. Increase customer engagement and happiness by being aware of the demands and preferences of your target market.
Better ROI: AI marketing technologies provide you with all the capabilities necessary to produce highly effective tailored content. You may launch focused marketing efforts with their assistance, leading to higher ROI.
Increased productivity: Because AI solutions automate repetitive marketing-related duties, your content marketers and producers can use their time and resources better. As a result, productivity rises.
Improved user experience with AI-powered marketing apps: You may provide your audience with material specifically suited to their requirements using AI capabilities.

Challenges in AI-Based Marketing
Data is crucial, even for seasoned copywriters, CRO experts, and Advanced SEO professionals. However, to solve issues, data requires specialist and cutting-edge software programs. You may obtain marketing insights with fewer mistakes if you use AI-powered marketing apps and technologies. It may help you save time and money, which you can use for other company plans.
When selecting top AI marketing platforms, you need to take user-friendliness, flexibility, integration features, scalability, transparency, and pricing into account.
You may benefit from AI-based marketing tools, such as better decision-making and improved company processes, by considering these variables.