Inside, every one of us is a high-tech enthusiast eager to invest in anything that makes our lives simpler (and makes us feel more relaxed, too). Even if your phone is in serious need of an upgrade, there's no denying the thrill most of us feel when we come across a remarkable piece of technology. We've heard a lot about AI being increasingly widespread on smartphones - recognizing objects in photographs, offering assistance, and so on - but AI is already incorporated into many more gadgets. Here is our pick for the best of the bunch.
According to a poll, more than 72 percent of Americans are concerned about a future in which computers handle many human tasks. Furthermore, Elon Musk, a long-time proponent of AI regulation, has declared AI more hazardous than nuclear weapons. Despite these valid worries, we still prefer AI technology and its incorporation in our lives.
AI is fast changing how we think, work, and even live. The numerous benefits promised by AI have prompted businesses to use AI-enabled products. According to a McKinsey poll, most respondents have incorporated AI capabilities, as AI's influence on the cost savings and time sparing is expanding. It is difficult for businesses to disregard AI's benefits to stay up to date and competitive.
Gartner expects that by 2025, 70 percent of organizations will have operationalized AI systems, thanks to the increased growth of AI orchestration initiatives. AI is revolutionizing enterprises in unexpected ways by bringing intelligence, speed, and creativity to their operations.
Why Should You Invest in Technology?
There are several reasons to invest in artificial intelligence-based gadgets that will ultimately save time, money, and energy by automating your routine tasks. Basic features and benefits of buying the best AI gadgets worth the price are given below.
Timesaving: When you invest money in technology, it does your routine work more efficiently and tirelessly than humans. It clarifies, automates, and does tasks that human force even takes days to complete.
Improved Security: Businesses should invest in cybersecurity, which is a crucial step for protecting every business from online attacks. Similarly, everyone wants to save their family from unwanted attacks and even protect their babies when they are not in the room or home. Here AI informs parents about their sleeping children, their sleeping, breathing, and heartbeat patterns to inform them about their physical health better. Artificial intelligence sensors and tools efficiently provide next-level security to your home, family members, and company.
Better Client Interaction: Chatbots are an excellent way to communicate with clients and respond to their queries in real-time. For humans to answer the client's queries and interests may take hours or even days when they are away from their workplace. AI comes in and sends instant messages within moments. As chatbots are gaining popularity, they are expected to reach $1.23 billion by 2025 globally.
Reduced Capital Investment: Artificial intelligence saves time in doing tasks for yourself and spares the time you can spend with your family or invest in other valuable tasks. So, investing in AI gadgets might be expensive, but it is not a bad deal.
AI will influence our living, walking, and even playing habits by making them more personalized. AI gadgets are introduced with technological advancements to make living more accessible and comfortable. It's no secret that AI-enabled gadgets are becoming increasingly popular. According to Deloitte, sixty-six percent of homes have smart home devices, and 39 percent of smart home device owners paid for faster home internet. But what are some of the best AI gadgets on the market now? We gathered and narrowed the top 10 best-selling AI gadgets that are worth the price, as you can buy them right from here with a live link to Amazon. Here we go: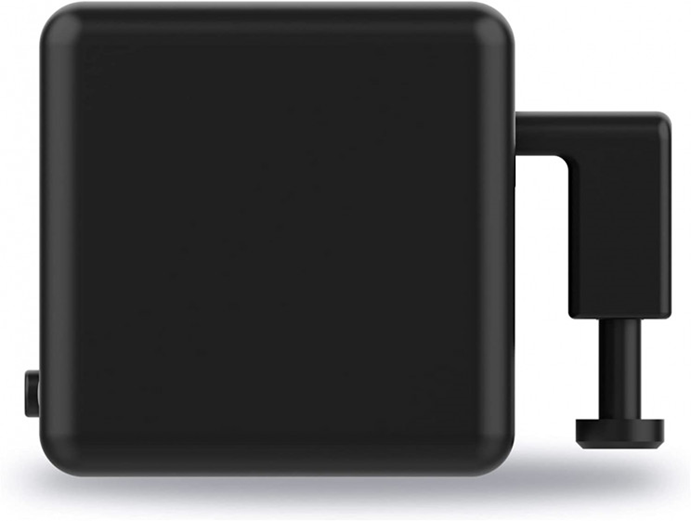 Brand Name: Gaoducash
Features:
lack in color
Quick connect and controlled by Google Assistant, Apple HomeKit, and Amazon Alexa.
Comes with batteries
Description
Fingerbot is famous for being the world's most miniature robot that can control various buttons and switches efficiently. It uses robotic clicks to control your existing home appliances. You can use this Tuya Smart Bluetooth Fingerbot with all devices and their buttons or rockers. Also, the company made it accessible to control the Fingerbot directly from your phone's Bluetooth via Tuya App. You can schedule your tasks to automatically "ON" the Fingerbot; for instance, set the timer to activate the intelligent button to make coffee for you before you wake up. Let it work for you by connecting Fingerbot to the panel with double-sided tape.
Pros
Works Smoothly
The brand offers one year warranty
Super easy to setup
Easy to install
You can program how long you want it to press, up to 10 seconds.
Cons
The app sucks extra battery power whether it's running or not all the time.
The app may crash and needs to be restarted.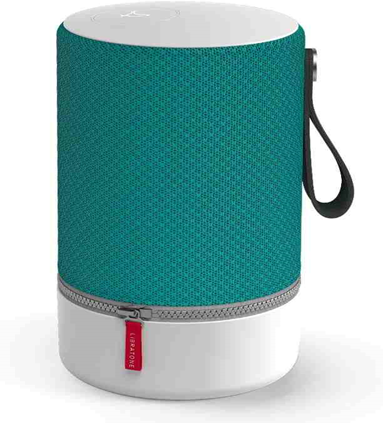 Brand Name: Libraton
Features:
Subwoofer speaker type
Radio is its unique feature
It can be connected via WiFi, DLNA, Spotify Connect, Bluetooth, and AirPlay.
Plus, it comes with 10 hours of battery life.
Description
The Libratone Zipp is an excellent portable speaker with sound quality that's hard to match. It features Bluetooth 4.0, has a rechargeable battery, and it's waterproof. The design is compact and stylish, with an aluminum grille accentuating the circular profile of the speaker body. It also has good battery life—around 10 hours at moderate volume levels—and its small size makes it great for outdoor activities like camping or hiking as well as small parties or get-togethers where you don't need a lot of space to set up your gear.
Pros
It comes with an excellent-sounding speaker and technical assistance.
The sound is deep, even, and incredible.
It looks fantastic.
There were no problems with the connection.
There is no audible difference between the various types of connections. WiFi, Bluetooth, and direct cable all generate consistently high-quality audio.
The battery is excellent.
Cons
Got bugs.
Low sounds are better than highs.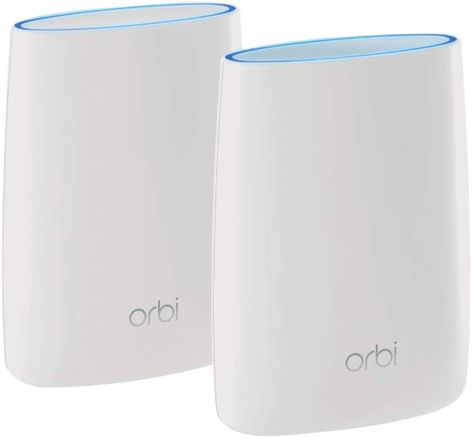 Brand Name: NETGEAR
Features:
It connects via WIFI
The device is compatible with tablets, smart television, smartphones, and gaming console
It has voice controlling method
Plus, it has a Tri-Band frequency class
Description
Orbi is a wireless router that creates a solid and fast wireless connection in your home. It creates high-speed internet access, allowing you to stream music, videos, and games without lag or buffering. The Orbi Router works with Alexa, so you can tell it to turn the lights off during movie night with just a phrase. It also works with Google Assistant, Apple HomeKit, and Amazon Echo, so you can control the Orbi system with your voice even when you're not at home. If that wasn't enough, more features such as mesh WiFi-range extender technology are built into this product. It means no dead zones in your house anymore, just one network for everyone!
Pros
The best mesh router system money can buy.
The absolute best WiFi system out there.
No dead spots left
No more black screen view, disconnected issues, or weak signals anymore.
Cons
The user may experience a lack of performance when the router is in AP mode.
You have to pay $50 for 'Premium' support.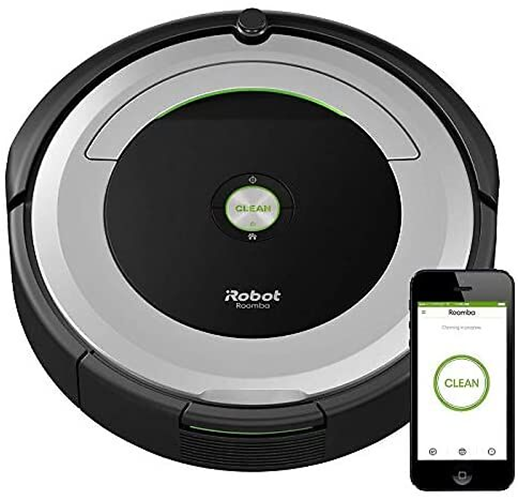 Brand Name: iRobot
Features:
It has an elegant black color.
It is recommended for carpets, walls, and hard floors.
The device is compatible with Vera, iOS, Android, and Google Assistant.
Its battery cell is composed of lithium-ion.
Description
The iRobot Roomba 690 Robotic Vacuum Cleaner is your ideal robotic vacuum cleaner, and it's the perfect all-around option for anyone who wants to keep their floors clean without lifting a finger. The iRobot Roomba 690 Robotic Vacuum Cleaner is easy to set up and use and can be controlled with your phone via the iRobot HOME app. You can schedule times for cleaning whenever you need it or even control it remotely when you are away from home! The iRobot Roomba 690 Robotic Vacuum Cleaner will navigate through different rooms on its own so that nothing gets missed as it cleans multiple rooms of your house at once—or even multiple floors if you have more than one story!
Pros
If you are price-sensitive, it's the best choice for you.
Battery life is like 900 series and perfect for a small area.
Suction and its performance are excellent as compared to other series.
You can connect Roomba to the iRobot app, get a notification, work remotely, and do the scheduling.
It better deals with your pet hair.
The app also shows the Roomba's cleaning history.
Super low maintenance required.
Cons
Keep your pets away when Roomba is on its duty.
Its primary sensor array has no camera.
The size is slightly bulky.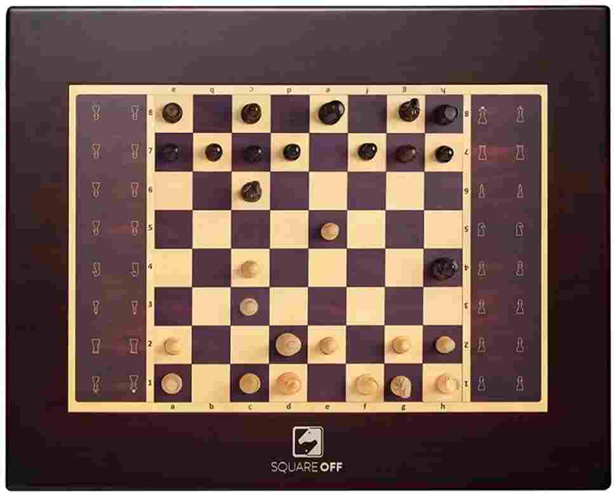 Brand Name: Square Off
Features:
Its made of wooden material and themed for games.
It comes under strategy, chess, and board games.
It requires two players to be functional, or built-in AI plays the game with you.
The player can play up to 30 games in a single charge as it comes with a rechargeable battery.
Description
The Square Off Grand Kingdom Set Smart AI Chessboard is one of the most impressive and world's most innovative games. This wooden chessboard uses AI, robotics, and sensors to move the pieces automatically in response to a player. With it, you can also play with your friends and challenge millions of players globally to play with you. You will wonder how perfectly your opponent's pieces will move. If you have no player to play with you, built-in artificial intelligence is here to play with you in 20 challenging levels.
Pros
It equally attracts beginners and masters to play chess.
You can send it to your family or friends who love chess to play.
The app is easy to interface with, has the excellent quality, and feels like you are playing wizard chess.
Cons
It may not work correctly even after resetting.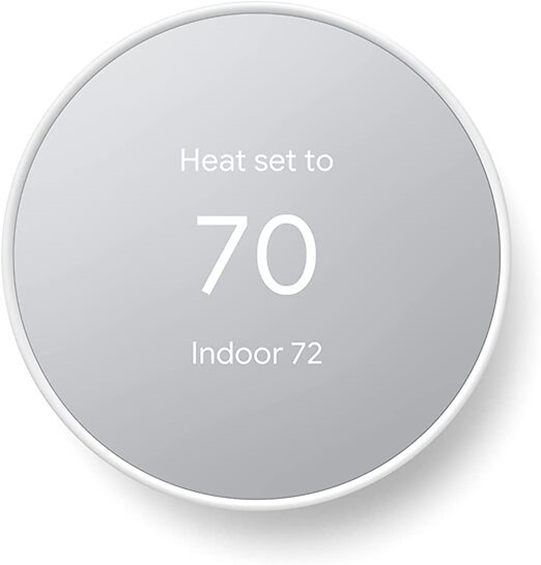 Brand Name: Google
Features:
It comes in elegant white color.
Its weight is 0.62 pounds.
It has a programmable WiFi thermostat style.
It features a programmable thermostat, which allows you to set an energy-saving routine.
Description
The product is certified by Energy Star as a smart home thermostat that saves energy and makes you comfortable. It is developed to work without C wire mostly but may need it in the case when you need cooling only, heating only heat pumps, and zone-controlled systems. Google Nest Thermostat saves energy when you are not in the room or house to save energy. Moreover, its remote controlling system allows your family members to control and manage temperature from a tablet, mobile phone, and laptop. Savings mood finds ways to schedule its running period and save power when the Nest thermostat runs.
How does it Use AI?
The app uses people's preferences and machine learning to search for methods to save energy. If the user enables Savings Finder, it will suggest tiny modifications to set temperatures or schedules to assist save; if it seems okay, you hit "yes." It removes all of the mystique.
Pros
It has an attractive, sleek design.
it comes with wire-identifying stickers.
The Home Screen displays the time, date, temperature, and dampness.
It's the best choice to save money.
This fantastic thermostat is super easy to install and use.
Cons
The display was in Celsius, not Fahrenheit.
Sometimes, the Google Home mobile app may become unresponsive.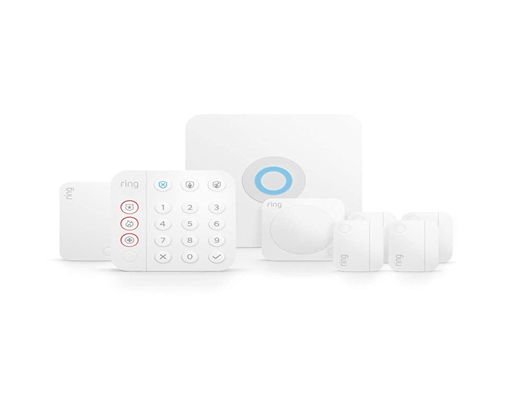 Brand Name: Ring Store
Features:
When the system is turned on, it will alert you when windows or doors are opened or when it detects motion in your house.
Any iOS or Android smartphone can monitor your house.
With a single app, it can control your whole home.
It is also compatible with Alexa.
No equipment or expert installation is required for the simple setup.
A 104dB siren and a 24-hour backup battery power
The Ring Protect Plus package includes optional 24/7 expert monitoring and cellular backup.
Description
When you activate this security kit alarm, it shares alert to your smart devices (phone/tablet) whenever detect motion. This versatile system can perfectly fit to any apartment or home. With its free Ring App, you can control your whole house' security system at your fingertips. Whole-home security has never been more affordable, with professional monitoring beginning at a modest monthly fee.
Pros
Software is easy to install and use with even fresh looks.
You will get rid of ADT and pay only a fraction of professional monitoring costs.
User-friendly security system.
Water sensors it notifies you when your furnace starts leaking.
The siren is loud enough that my neighbors can hear it outdoors.
When compared to other alarms, the price of the alarm is excellent.
The Ring App allows you to self-monitor the alarm and deactivate and arm it.
Cons
The contact sensors are too broad.
The base station has a weak signal to the sensors.
It doesn't tell you (talk) which door is open but only sounds.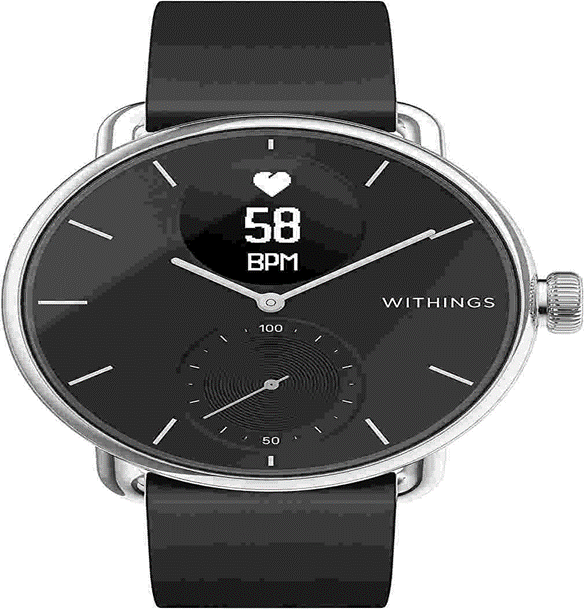 Brand Name: Withings
Features:
Its screen size is 38mm.
The device is compatible with smartphones.
It comprises sapphire glass, an FKM Silicone band, and stainless steel.
It has superb battery timing of 30 days
Description
The watch uses ECG to diagnose normal cardiac rhythm in about 30 sec and gives on-demand oxygen saturation level (SpO2) at the same time. It monitors daily and nocturnal heart working to improve health and continually records heart rate throughout exercises to maximize training. Furthermore, it monitors breathing problems during the night and calculates a "Sleep Score" based on sleep cycles, sleep length, and wakeups. It has a 24-hour activity tracking function, a sapphire glass, and a PMOLED screen. Plus, its rechargeable battery can last up to 30 days.
Pros
A durable classic smartwatch that is stylish and versatile.
Heart rate, ECG, SpO2, sleep, and activity are all tracked.
The app is basic and clean.
Incredible battery life of 30 days.
24/7 Monitoring.
There are no distractions, and it seems to be an analog watch.
Cons
Heavy and bulky.
Screen too small for notifications.
The app and watch are incompatible with Samsung Galaxy S7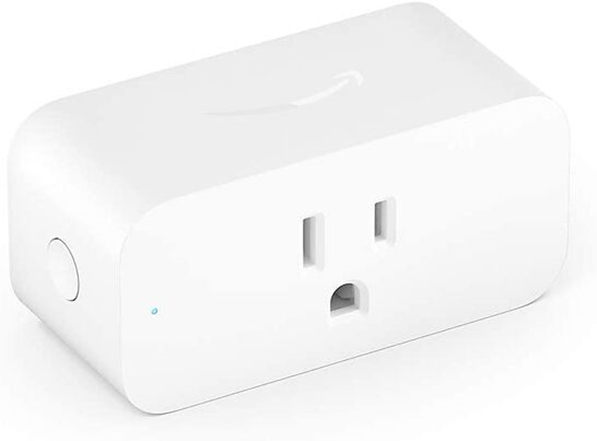 Brand Name: Amazon
Features:
Amazon smart plug is compatible with Alexa.
It is stress-free and certified for humans.
Super easy to set up and use.
Schedule your routine with the Alexa app.
You can use the Alexa energy dashboard to estimate your energy consumption.
Description
Amazon's smart plug is intended to work with the virtual assistant Alexa. It's also simple to set up: connect it to a power socket, and Alexa will recognize it. Once linked, you can ask your intelligent assistant to turn your appliances or lighting on and off. You may also program them to turn on and off automatically, allowing you to control them even while you're not at home. When linked with an Alexa device, Amazon's Smart Plug allows you to control lights, fans, appliances, and more with a simple voice command—or a fast tap of the app if you're distant. You can even tell the software to create routines for you.
Pros
It is easy to control it with your Echo device.
It is super-fast to add a plug via the Alexa app.
It's light and smaller in size.
Cons
Some users may find it difficult to operate it.
If you remove it from the socket, this plug doesn't remember its state.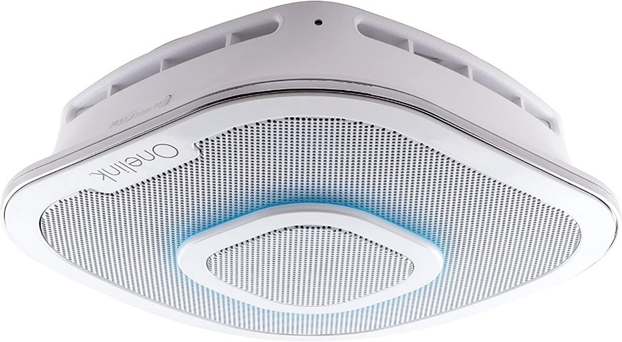 Brand Name: First Alert
Features:
It comes in stunning white color.
It is compatible with two power sources, including battery and electric power.
The device is sensitive to electrochemical and photoelectric sensors.
Description
Safety comes first with this smoke and carbon monoxide detector that also functions as a speaker and Alexa device. It tracks carbon monoxide (CO) levels; you may receive updates about your house, and configure a bedside light by downloading its Onelink Home app.
While listening to a voice-controlled speaker that keeps your hands free, you can keep your home and family secure. It offers a fantastic acoustic experience. The First Alert Onelink Safe & Sound is a visible CO detector that works with Alexa Voice Service. Order this system to play audiobooks or music, control smart home devices, read the news, and perform other tasks for you.
Pros
It is easy to install and is best for controlling your home.
A contemporary look with Airplay 2 integration.
Cons
Some Alexa Features Are Not Compatible
These AI Gadgets Are Amazing
These AI gadgets are unique! They're helpful, fun, and easy to use. They're also affordable and make a good investment if you want to learn about AI. We hope this list of the top 10 best-selling AI gadgets helped you decide which ones are right for you and your family. Whether a smart speaker or a thermostat, we think they all have something special about them that makes them worth the price tag.