We usually talk about AI benefits in significant fields like finance, healthcare, business, and security. No one can underestimate the applications of AI in weather prediction, drug discovery, and stock market crash. In today's story, let's talk about AI unusual and weird use cases that are less commonly discussed but still are of great significance. Let's enjoy these interesting applications and use cases of AI, and the disruptive force of artificial intelligence that will lead us towards excellence.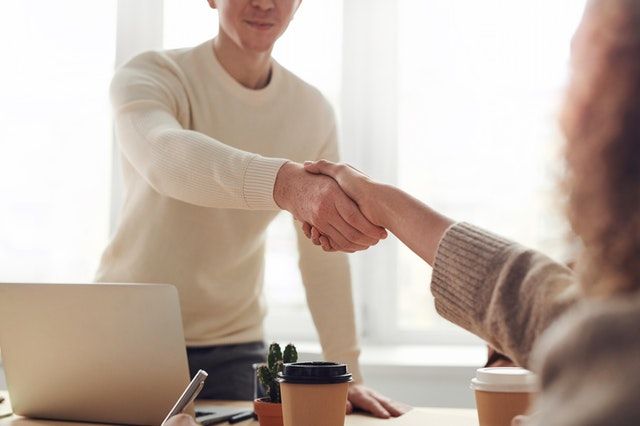 1.  AI Testing Beer for Better Brewing in Drinking Industry
AI is helping in predicting the taste that consumers love and prefer to taste again. The company IntelligentX in London has launched four beers, each with a new idea to share a unique taste with the customers. The four flavors were amber, black, golden, and pale. After tasting the brews, the customers were asked to share their feedback via Facebook Messenger bot. Thus, it helped in gathering feedback from a variety of clients for sharing it with the brewer. The co-founder of IntelligentX, Hew Leith, gave a statement:
''The AI is about all the customers in the same room as the brewer. It would be challenging and time-consuming for a human to collect this much data, but the AI can gather and interpret with ease.''
Understanding Artificial Intelligence: Fundamentals, Use Cases and Methods for a Corporate AI Journey (Management for Professionals)
The team is passionate to win the brewing competition in future because of AI interpretation as it makes it the perfect brewing company. The project is running on a collaboration of Intelligent Layer (machine learning firm) with Creative Agency 10x. The information from the bot is then shared with the brewer. Codes are printed on the bottle that pushes customers towards the bot where they share their experience via several questions. Artificial Intelligence interprets that information from the bot that enables the system to ask the more interesting question in the future. Bot asks questions related to the flavor and human experience after tasting a particular brew.
However, the questions are mostly in multiple-choice format or rate from one to ten. The system is based on reinforcement learning which enables AI to predict how to get better future outcomes. The AI system is fed with the instructions to make the customers happy based on hard-coded biases. In this way, this feedback helps to spot the favorite taste trend among customers to improve the brewing process.
We can simplify the complete procedure in a three-step procedure:
Consumers can create their profile and select their preferences for the perfect brewing experience.
The algorithm efficiently tells the brewer about the customer's taste.
It allows the customers to enjoy their desired beer that is specially prepared for them.  
There is another exciting project started by Microsoft and Carlsberg, Fingerprinting' Project in 2017. High tech sensors combine with machine learning help in predicting nuances and aromas in the drinking industry.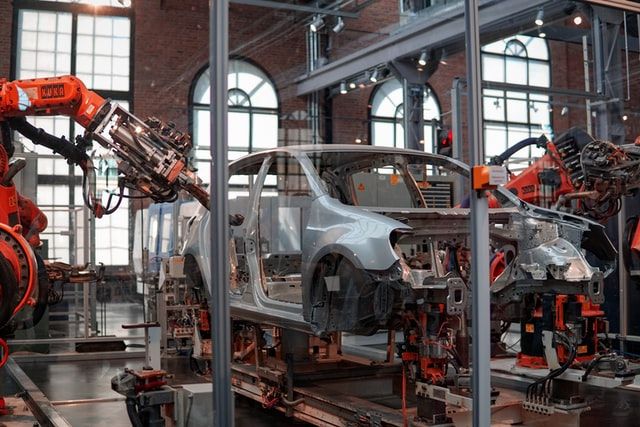 The Business Case for AI: A Leader's Guide to AI Strategies, Best Practices & Real-World Applications
2.  Robotic Buzzing Bees Helping Pollinating Crops
Bees are insects which are highly helpful in cross crop pollination, but at the same time, they are more susceptible to diseases. Many environmental factors have also a noticeable influence on their growth and propagation. Thus, scientists worked to develop an artificial bee with incorporated AI system that mimics. The bee drones come with a GPS to locate a specific location and a High-resolution Camera working similar to the eye of a honeybee. Bees are functional in playing their ecological role; they support farmers by pollinating the crops for proper germination. Now the artificial bee is ready to locate the crop area for adequate pollination.  
Walmart organization is already working on a patent to lessen the effects of honeybee's decline. The patent is namely ''systems and methods for pollinating crops via unmanned vehicles''. It is on autonomous pollinating drone bees (robotics) that will potentially do work like real bees. In 2013, the Researchers at Harvard University introduced the first RoboBees. They could fly and even stand in a heavy breeze without changing their standing positions; it means they could stay on their balance. The advanced RoboBees are well-efficient to:
Attach to any surface
Swim underwater
Dive in and out of the water
Generative Artificial Intelligence Use Cases in State & Local Governments: Scratching the surface of the "Why" & "How" to initiate implementing ... through the lens of 100 use cases
Harvard University's prepared robotic bees are still under the developmental process and can't be controlled automatically. But the bees discussed in Walmart's patent would come with the potential to sense and detect pollens. It will lead to their practical application on the farm. The students of Ecole Polytechnique Federale de Lausanne launched another AI tool, ApiZoom to scan mites. It detects the mites and shares real-time information with beekeepers about mites attack.  
Machine Learning Program Monitoring Crops & Predicting Productivity
There is another startup project by PEAT that involves image recognition in detecting any pests if present. The system also suggests improvements to the farmers for enhancing profitability. It detects nutrient deficiency and plants with diseases in the crop's yield. Farmers use an app, Plantixthat comes with an excellent algorithm of analyzing plant images. The farmer upload picture to Plantix to get a detailed analysis report of plants health and diseases based on artificial intelligence. Besides, the app can also monitor the crops when set to video mode for real-time detection of any problem or pest attack.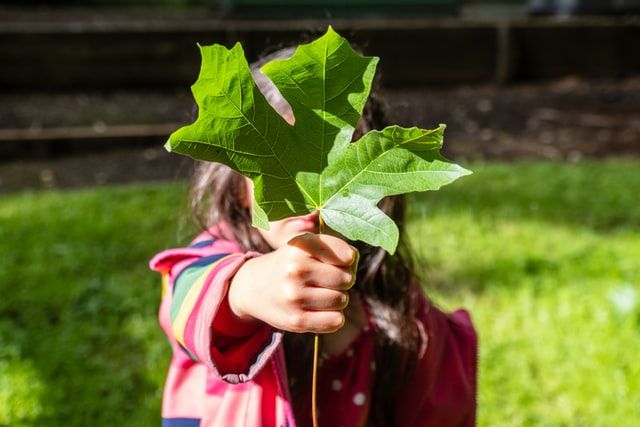 Artificial Intelligence in Practice: How 50 Successful Companies Used AI and Machine Learning to Solve Problems
3.  AI Perfumers
IBM research is collaborated with a German Fragrance House Symrise to introduce artificial olfaction sensation in the perfume industry. They analyzed present fragrance chemical formulas to develop a new way of preparing fragrances. The two companies also considered consumer choices and preferences by studying historical buying data. Then they used this data for mixing several aromatic components to give people a unique fragrance. In 2019, Symrise Company shared two AI-prepared aromas with the audience.
The President of Symrise Scent and Care, Achim Daub gave a statement:
''The art and science of designing a winning perfume have been something we at Symrise have been doing for more than 200 years''.
The President added more to his talk:
''Now our perfumes work with an AI apprentice by their side, that can analyze thousands of formulas and historical data for identifying patterns and predict novel combinations. It helps in making them more productive, and accelerate the design process by guiding them toward formulas that gave never been seen before''.
Philyra Company prepared the algorithm in IBM's Thomas J. Watson Research Center. The company is committed to discovering more enthusiastic scents in future.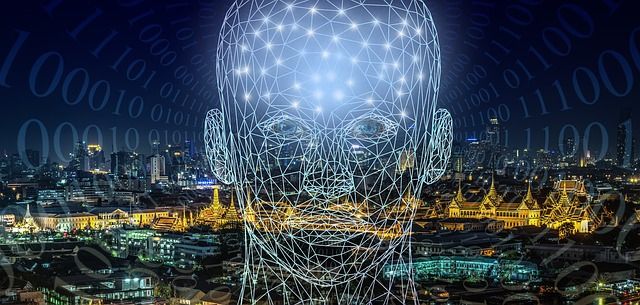 From Data To Profit: How Businesses Leverage Data to Grow Their Top and Bottom Lines
4.  AI ToothBrush, Brush Teeth Precisely
Kolibree is an oral healthcare solution provider that prepared first AI-featured ToothBrush in 2014. The same device got the name of Ara at CES 2017. Ara is designed to provide information about brushing and its duration. Later, another AI brush was developed by Oral-B that costs only $22 namely, Oral-B Genius Electric ToothBrush. Here AI helps in better-removing germs and protecting teeth against bacteria that even stay after regular brushing. The scrubbers on AI-Brush are trained for several brushing styles to support thousands of people. Besides, the system also comes with a deep learning algorithm that remembers brushing behaviour of a particular user and adopts its nature. After learning, it provides the user with the same brushing behaviour based on his usage habit.
Thomas Serval, the CEO and Founder of Kolibree, explained:
''Patented deep learning algorithms are embedded directly inside the toothbrush on a low-power processor. Raw data from the sensors run through the processor, enabling the system to learn about your habits and refine accuracy the more it's used.''
With adults, the kids equally love to sue this AI-featured brush for better dental hygiene. For kids, Kolibree prepared a brush, namely Magik that engages children in games via augmented reality. The kids play games while brushing their teeth areas which they neglect usually.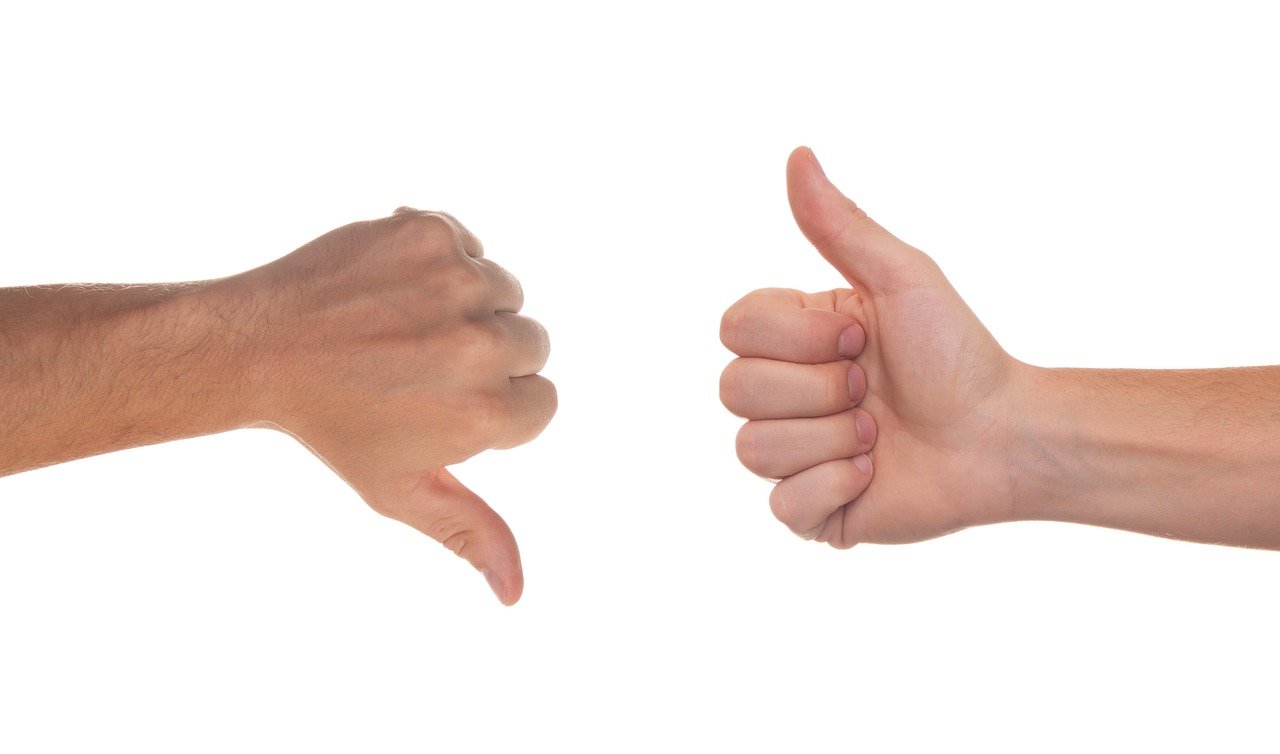 5.  Machines Judging Beauty Contests
The first AI Beauty Contest was launched in 2016, where Artificial Intelligence helps in detecting beauty. The robots are trained to detect face symmetry and features, including wrinkles, skin health, ageing factor, and other related factors. Humans click their selfie and submit it to the robot for evaluation based on already fed data. The robots detected and analyzed data online; makeup, beards, and glasses were not allowed in the contest. It supports robotic jury in comparing the results and finalizing Beauty Queen and King.
But the robotic system in detecting beauty is not much efficient and can mistake in judging the right winner like humans. The system didn't consider beauty with darker skin; only one of 44 with darker skins was taken as a winner. People considered it a flaw and caused the ending of artificial beauty judgment by robots.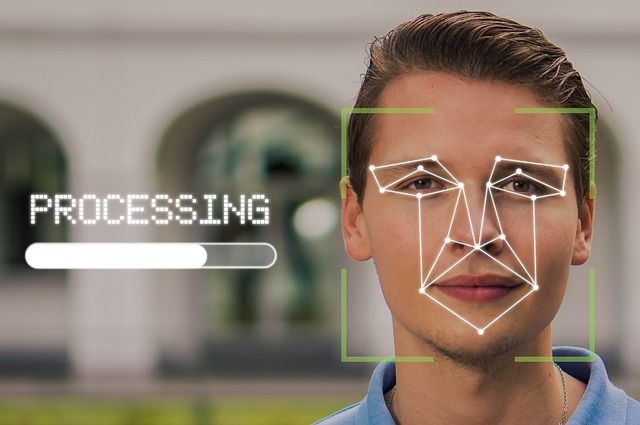 6.  Fortune Telling
AI will soon lead a system to discover people's feelings and emotions with high precision. The AI algorithm is efficient enough to detect a gay with 81% accuracy in men and 74% accuracy in women. The researchers of Stanford University prepared that algorithm that scans faces on images to declare a person as gay.
The community suicide rate is increasing at a greater rate; thus, Facebook took action to save the lives of the community. The Fast Company talked about a project started in the United States that uses AI to detect Facebook Posts with suicidal content. It helps in predicting suicide commitment among people and its raising rate. Facebook's AI detected over 100 cases that needed attention.
The company saved a girl's life who updated her Facebook story with a knife. The social welfare workers reached the spot by collecting information from Facebook. They saved her life by shifting her to the hospital on time.
Besides, the IBM Algorithm uses predictive analytics to identify employee's issues before Human Resources. It helps the company in estimating the number of employees who will leave the job soon because of personnel retention issues. It works on some basic principles and reasons why a worker quit the job. The reasons might be another job with an attractive salary package, less working hour, easy to approach, and comfortable to continue. The AI-featured algorithm assigns a quality score to each worker predicting his/her retention time with the current company.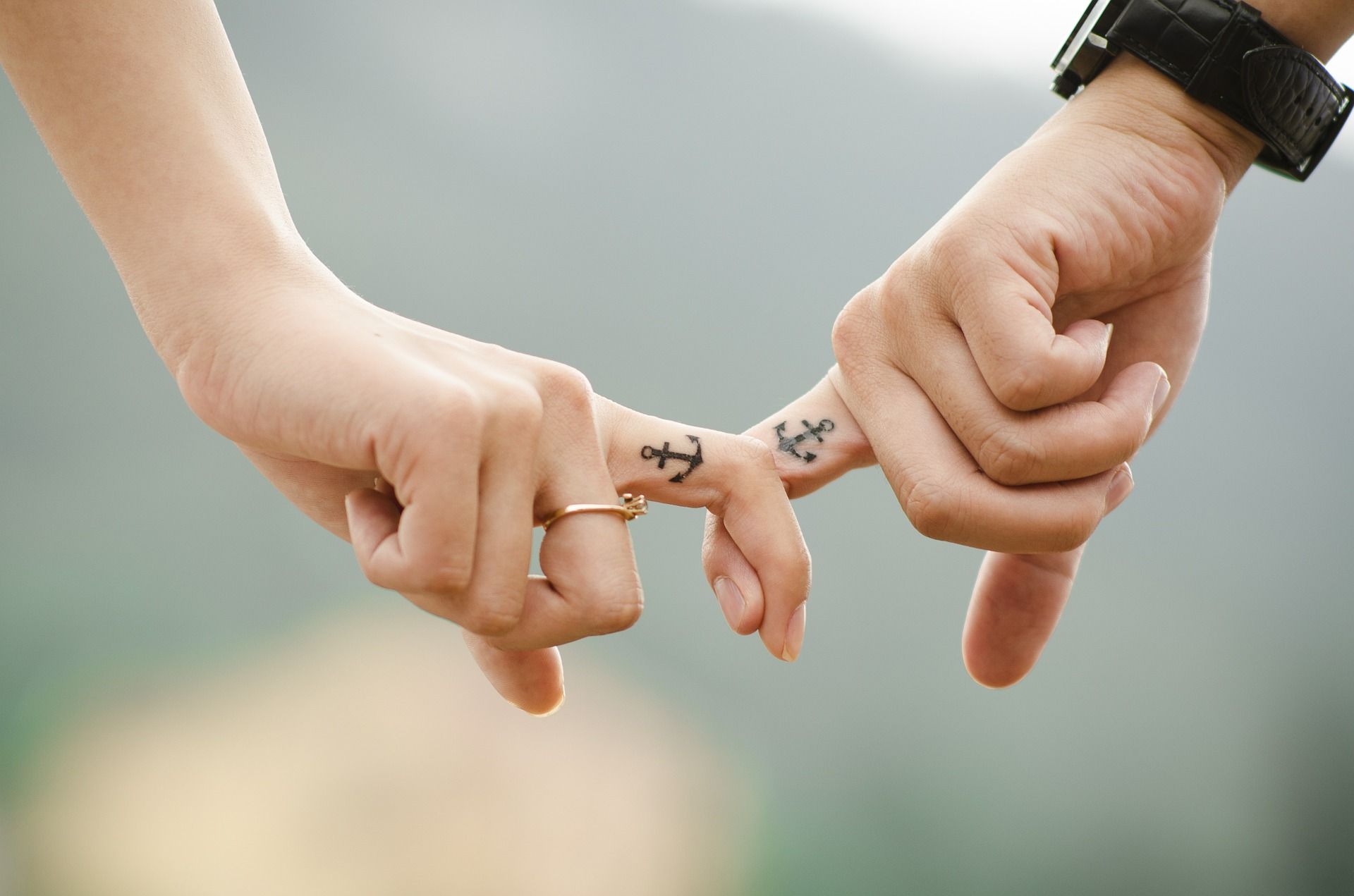 MIT-trained roboticist Alexander Reben experimented a system of AI fortune-telling to produce a one-line prediction. He called the results obtained Artificial Philosophy. Fortune cookie messages help to lift the mood because they are simple, enjoyable, and short. Moreover, it is feasible for AI to create them. He scrapped thousands of emotional messages and quotation on the internet to train the neural network according to it. He also gathered messages from thousands of fortune cookies for proper neural network training. Reben was excepting that a playful quotation on fortune cookies make people happy and bring a smile to their face. His system produced maxims with 75% negative messages and 25% weird reactions. Some of the predictions were:
No one is listening
The first man gets the oyster, the second mouse gets the cheese.
Remember, no matter how hard you try, there's an ocean you cannot change.
Others enjoy your solitude
Success is a powerful excuse
Reben shared his thoughts:
''A beauty and humor that is all of their own, and there's this inherent creativity to a lot of these algorithms.''
It is not an easy deal for humans to gather extensive data in this way to get an exceptional result. He added more,
''People think that this sort of computer science is very predictable, mathematical, and cut-and-dry. But when you have such a large data set and complicated algorithms, you can get very unexpected outputs. ''
7.  Music Industry and AI
AI is helping in writing super-hit songs since 2017; it might be possible that AI writes the favourite song you're listening on the radio. Ambassador, Elle King, and Wiz Khalifa performed together on Alex Da Kid's single, ''Not Easy'' that got high ranking on Billboard and iTunes chart. The system allowed IBM's Watson to scan previous songs of the last five years and help in creating a new song with creativity. Moreover, it also analyzed news, media, reports, movie scripts, social media posts and other related material to maximize the results. It showed the interest of people by understanding the ''emotional temperature'' of that specific time.
The creator of the song said:
''Watson scraped millions of conversations, newspaper, headlines, and speeches. All of which showed me how volatile emotionally we human are and have been, particularly in the last five years. ''
After it, Alex Da Kid collected information to make the general structure of the song. Then he sent the details to an algorithm using machine learning, Watson BEAT that helped in suggesting the song's sound. It used different musical elements to create new music that people loved to listen to stay connected with the music. But as AI is not strong enough yet in some fields and needs improvements, most of the work was done by the songwriter. We can say that it was AI behind this single that inspired the generation. Not Easy single reached on number four in the iTunes Hot Tracks Chart and trended on number six in Billboard within two days of its release.
In Rapping, AI comes with an algorithm that can change the way of rapping songs by humans. The AI rapper DeepBeat uses machine learning to recombine the existing lyrics for creating new rap. The creator published his research in a paper named ''DopeLearning: A Computational Approach to Rap Lyrics Generation''. But its starting work was not as great as it should be to surprise the audience. DopeLearning is an artificial musical intelligence that can speak. It can create rap lyrics but can't compete with the human rapper in the coming years. The system also suggests lyrics that the rapper can use in making its work outstanding.
It's a piano player's assistant that's launched by Yotam Mann; it eliminates the need of another pianist by creating its own duets. Duet virtually plays piano notes with you to make it's an interactive experience. It works behind you; AI Duet works in response to the melody you play. The time is coming when the whole concert program would be done entirely by artificial intelligence.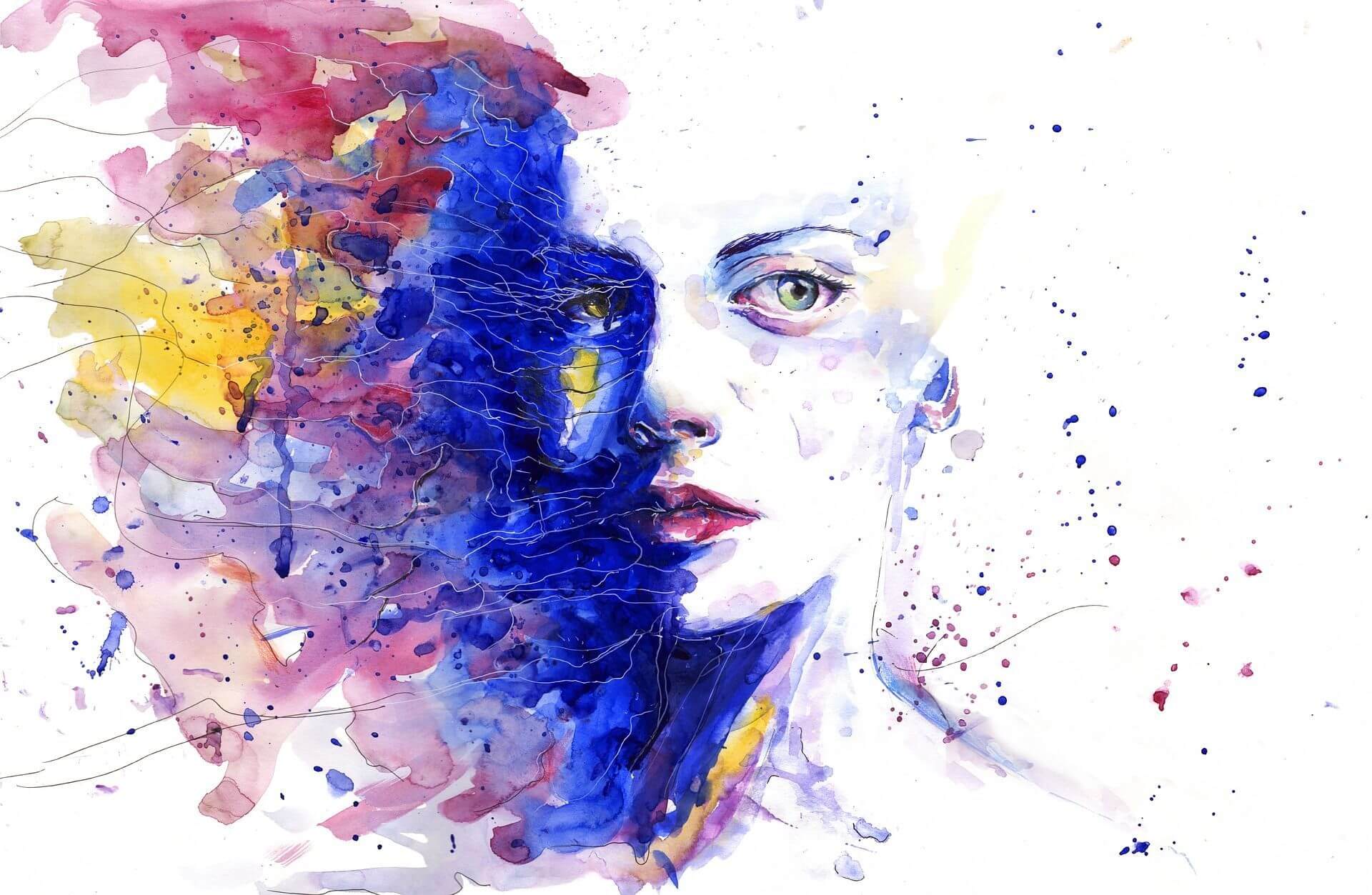 8.  Flipping Burger by Flippy
Flippy is the robot that is expert at flipping burgers in hamburger restaurant CaliBurger and put them on the bun. It can grill 150-300 patties with excellence in one hour. It's a robot that doesn't need to wear a hairnet while working in the kitchen. Flippy can also change the sides of patties and can select spatulas which are needed in a specific time. David Zito, the CEO of Miso and manufacturer of Flippy shared his thoughts:
''Flippy is the world's first autonomous robotic kitchen assistant that can learn from its surrounding and acquire new skills over time.''
It comes with deep learning that helps it in memorizing the human actions and storing it. Moreover, it also senses the dirty grill and cleans it after completing the work. The robot handles dangerous and risky tasks of grilling food in less time than humans. Frying chicken, vegetable cutting, and presenting the final burger is the collection of most straightforward tasks that Flippy can perform in real-time. Three hundred patties per hour is an incredible number that human can never exceed. It's a blessing for chefs as Flippy is passionate about taking their jobs.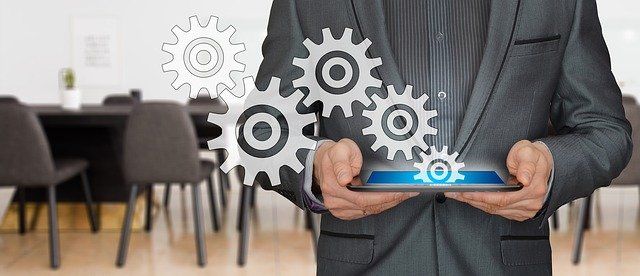 9.  Neural Net Writing Fanfiction
J.K. Rowling once announced that there would be no more stories on Harry Potter demotivating the audience. But AI rescued Harry's fans dreams by announcing that there is no more need of an author. AI is now able to write popular fantasy novels that people desperately want to read. Harry Potter and the Portrait of What Looked Like a Large Pile of Ash is the Potter book title written by AI.
Botnik studio is a digital entertainment group and an expert writing enterprise that uses machine learning and artificial intelligence to create content. It has written three chapters with the assistance of AI. The algorithm read all seven Harry Potter original books several times, and the results were awe-inspiring.
''Leathery sheet of rain lashed at Harry's ghost as he walked across the grounds towards the castle. Ron was standing there and was busy in doing a kind of frenzied tap dance. He saw Harry and immediately began to eat Hermione's family''.
Artificial intelligence cannot wholly replace human assistance in the present time but can produce a worth article. The Verge declared the assistance of human writers in predicting the right text for the four-page chapter. Industries are using robots for writing romantic stories, short scripts, and ad content.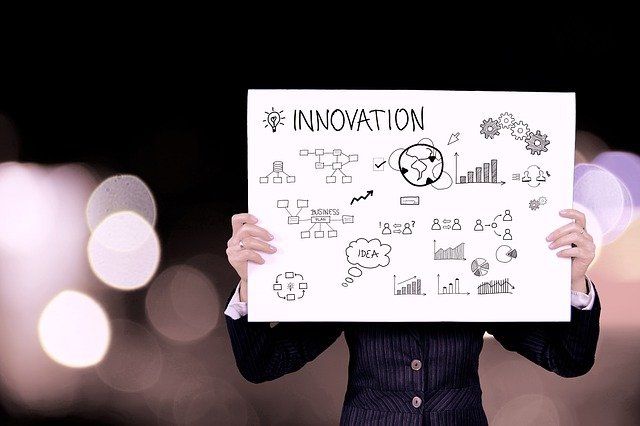 10.  Artificial Intelligence Helping Humans
AI is helping humans in several ways from serving customers to diagnose health problems at a very early stage.
Chatbots to Perform Customer Care Services
With enhanced technology, now chatbots are helping businesses in dealing with customers. Some platforms like Init.ai, Octane AI and Motion.ai are already using feature-rich AI chatbots in their projects.  Furthermore, Siri, Google Now, and Microsoft Cortana are personal chat assistants that help to engage clients with instant response to their queries.
Mezi and Claire are other advanced AI apps helping humans to manage their tours and visits. You can experience emotional and expressive 3D chatbots developed by iDAvatars that can speak human language.
Water and Lokai develop Yeshi Messenger Chatbot to aware the population about drinking water shortage. The chatbot comes with a fictional Ethiopian girl Yeshi; representing African girls and women who have to travel a long distance for getting clean water. It forces people to walk with her to look at her rigid daily routine. Thus, it courage audience to take stand for Ethiopian Water Crisis.
Diagnosing and Treating Sepsis
Sepsis is a human immune system's uncontrolled response to an infection that may lead to death if not detected and treated on time—untreated sepsis results in organ failure and death of the patient with a weak immune system. John Hopkins Whiting School of Engineering declared that the AI-based Electronic Medical Algorithms detect sepsis 24-hour earlier than old methods. The system is known as Targeted Real-Time Early Warning System (TREWScore), which can also detect diabetes and blood pressure of patents.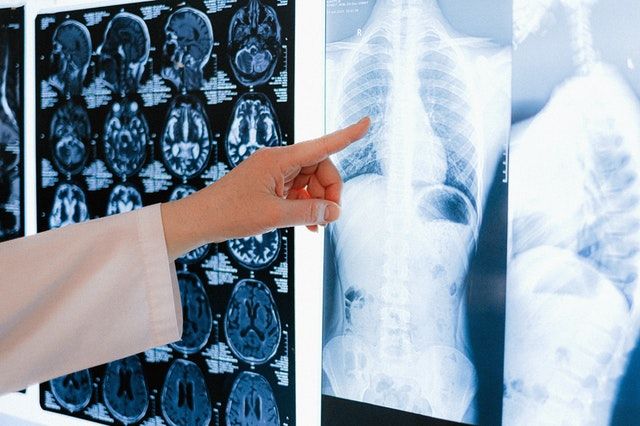 AI in Surgery and Helping Paralyzed Patients
Expert surgical tools help doctors in enhancing their proficiency with greater control. It reduces the patient to stay at the hospital that is beneficial for both; the patient and the serving staff. Now the science is advanced enough to implant mind-controlled robotic arms and brain chips that allow paralyzed patients to sense touch.
There is another Infervision startup by Chinese doctors helping to treat cancer via Deep Learning and Imagery detection. The technology uses Facebook that detects lungs cancer with X-rays by recognizing faces.
Biofourmis setup uses information from wearable sensors and digital biomarkers that record data about every individual. Any fluctuation in the standard markers helps to predict the condition of that person. Above all, the underlying technology helps the doctor is paying more attention to patients in a critical situation.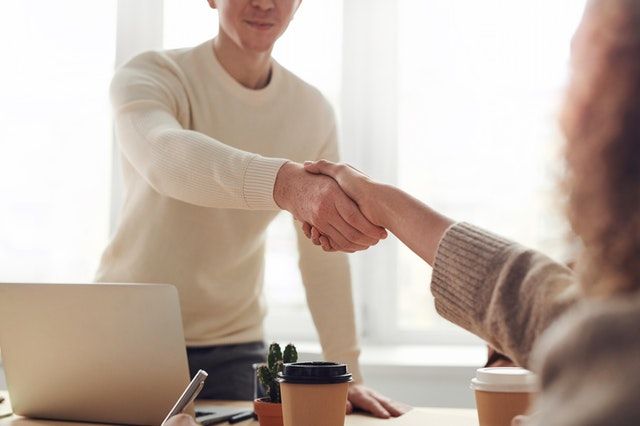 Ending Words
It's the list of 10 unusual uses of AI that we never heard before. Although the results obtained in all the cases are not accurate enough in the present time and need improvement, it doesn't mean they are not exceptional.  AI is becoming a necessary part of our daily-life events because of its extensive uses in supporting humans uniquely. The results might be creepy, but its as helpful as shocking. We have discussed some fields that are going to be completely automated with transforming Artificial Intelligence. Up to which extent AI will grow in future? What about robot-pets? We can say nothing is impossible with AI.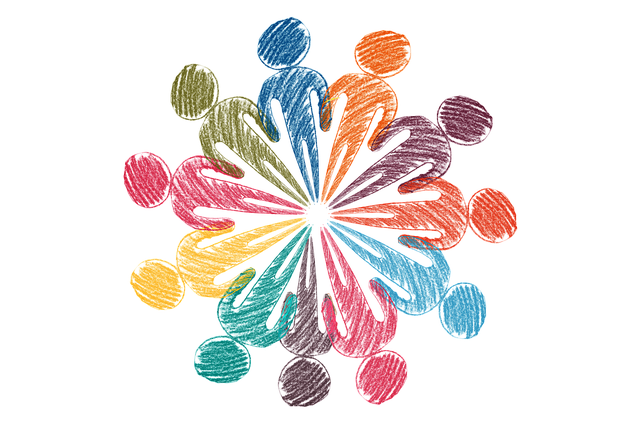 Cheers :)