Everyone knows Oculus headgear and gaming consoles that engage us with the virtual environment, so the given concept is not that novel.
Metaverse comprises of two words: "meta," meaning "beyond," and "verse," which originates from "universe." The concept itself suggests a location ahead of the known world or globe. In other words, it's a virtual environment that appears to be genuine.
The metaverse word was initially introduced in the novel book "Snow Crash by Neal Stephenson" in 1992. The book portrays the Metaverse as the next step in the evolution of the Internet. It demonstrates how virtual interactions influence the natural world in a virtual environment. Following the publication of "Snow Crash," numerous other books, television series, and films attempted to present this concept. Examples include Ernest "Cline's novel Ready Player One (2011)" and "Steven Spielberg's film Ready Player One (2018)", both share similar concept.
All these pieces attempt to communicate the same concept - "metaverse" – doing everything in the virtual world as going in the real-world).
What Technologies are Underlying the Metaverse?
Businesses are attempting to make the Metaverse more genuine. To develop virtual 3D worlds, they employ cutting-edge technology such as blockchain, augmented reality, artificial intelligence, IoT, and 3D structures. With that in mind, let us examine these technologies involved in completing the Metaverse.
1. 3D Visualization / 3D Reconstruction
3D technology is not new but has grown in potency over time. The value of 3D reconstruction has grown in various businesses, particularly in real estate. People miss seeing properties in person because of lengthy shutdowns and social distancing techniques. Real estate agents have used 3D reconstruction technology to offer prospective customers real estate tours without requiring them to leave their homes as a solution.
3D reconstruction sensors are already available from companies like Nikon, Zeiss, and Faro. Despite their high cost, these devices can be exact to millimeter-level accuracy. There are also cost-effective alternatives, such as "Apple's LIDAR" and "Microsoft's Azure Kinect."
2. Artificial Intelligence
Artificial intelligence can analyze significant amounts of data at previously unheard-of speeds while learning from prior interactions. Because of these qualities, it has widespread use in various situations, from business planning and decision making to data categorization and facial recognition.
Essentially, two basic scenarios exist for using artificial intelligence to construct the Metaverse. Firstly, AI may be used with NPCs (non-popular characters) to facilitate a real-like conversation with users and to accomplish specific jobs. Second, AI can create avatars, namely, metaverse avatars – artificial intelligent engines are used to evaluate 3D scans and construct more real-type avatars. Moreover, AI assists in creating diverse facial expressions, clothing, and other accessories to improve digital avatars.
3. The Internet of Things (IoT)
In the Metaverse, there are numerous notable IoT applications. But first, let's learn about technology.
The Internet of Things (IoT) uses gadgets and sensors to link the physical world with the Internet. Every Internet-linked device has a unique identification. They are also capable of autonomously sending and receiving data. The Internet of Things connects voice-activated thermostats, speakers, and other gadgets to various data sources.
One of the essential metaverse applications of the IoT will be data collection and dissemination from the real world. For example, IoT data streams might be used to alter the way metaverse objects perform in response to changing circumstances (e.g., recent temperature), boosting the accuracy rate of a virtual portrayal.
4. Virtual and Augmented reality (VR) (AR)
The given concepts present a realistic and enjoyable 3D environment and serve as interactive virtual entry points. But what makes them different?
AR alters the real world by combining digital visuals and figures. It's less scary than VR as it is compatible with any smartphone or other device that has a camera virtually.
AR programs, like the mobile game Pokémon GO, allow players to examine their surroundings using dynamic digital visuals.
VR works differently. It, like the metaverse concept, generates a computer-generated virtual environment. Users may explore it using virtual reality goggles, gloves, and sensors.
Gamers can see Pokémon in the real world when they open their phones' cameras. The way AR and VR work exemplifies an early metaverse notion. By incorporating fake visual content, VR is already altering the online realm. VR has the capability, as its technology evolves, to widen the metaverse immersion to incorporate physical simulations utilizing VR equipment. Users can hear, feel and even connect with others throughout the world.
5. Blockchain
The Blockchain Metaverse, like the metaverses of Facebook and Microsoft, can be centralized. However, blockchain technology and its applications, such as NFTs and cryptos, seek to replace the centralized notion of the Metaverse with a robust and decentralized infrastructure.
Blockchain is also essential in the growth of the Metaverse since the future of the web, i.e., Web 3.0, is all about decentralization. As a result, to support a decentralized web, even metaverse initiatives must be created as decentralized platforms. Blockchain technology has the potential to provide decentralization to metaverse initiatives.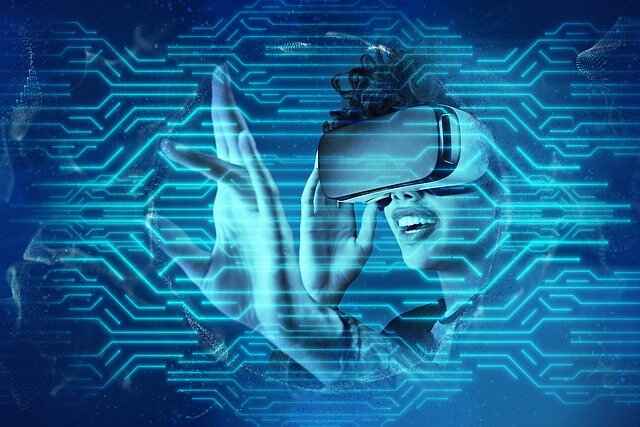 Benefits of the Metaverse
Solves remote work issues
The Metaverse can help with distant work issues. It helps managers to interact more effectively with their employees by analyzing their nonverbal cues and conveying confidential information. Also, by measuring team performance with team members' unique avatars, companies may tackle problems in the workplace.
An excellent resource for medical professionals
Medical personnel previously unable to visit patients owing to geographic constraints would benefit significantly from the Metaverse. Physicians may interact with patients and obtain a thorough picture of their health status in the Metaverse's virtual environment.
Online gaming that is more immersive
Most of the day's metaverse games use a decentralized economic model in which developers and publishers control and have the authority to distribute in-game assets. Meanwhile, the prospect of allowing avatars to roam a vast virtual world is enticing to users.
Tours using virtual reality
Traveling is an experience, but not everyone can go on a world tour. It is where the Metaverse comes in. It lets individuals virtually go to areas they cannot physically visit. Using the combined capabilities of the Metaverse, AR, and VR, an enhanced virtual environment that provides users with first-person experiences may be created.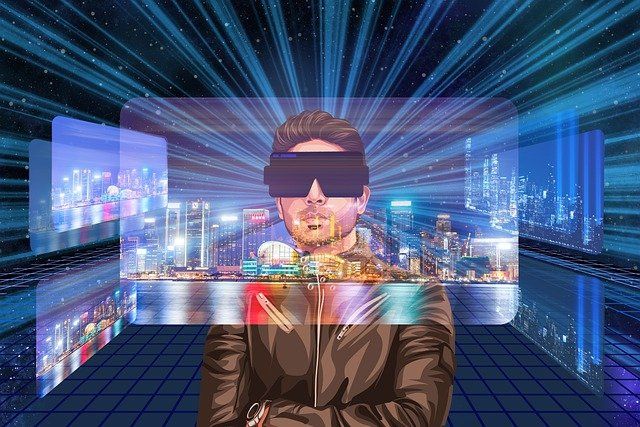 Today's Major Metaverse Challenges for Businesses
No one can foretell the Metaverse's restrictions once it is established. Various factions have begun to spread calls for rules, arguing that these regulations should be harsh. So, we cannot predict how these constraints will affect companies. The following is a summary of the significant problems that firms will face in implementing Metaverse in 2022.
1. Expensive rental fees and a scarcity of available space
Land value in the Metaverse rises as demand for virtual space rises. But we don't know what the future holds. Perhaps the price will vary like Crypto. Some tracts of virtual property are sold for millions of dollars, excluding small firms and entrepreneurs from the virtual land frenzy.
2. Proposed Regulations
The Metaverse is one of the most prominent innovations in virtual reality, and it will alter how we see interactions on the Internet and social media. The Metaverse is still in its growing stages and, like any new technology, has particular potential drawbacks.
Unlike in the actual world, it is challenging to recognize persons in the Metaverse. Voice, face expressions, and avatar attributes must be used to verify users.
Fraudsters or bots attempting to harm someone's reputation might pose as their avatar.
Because VR and AR gadgets include camera functions and unique IDs, the Metaverse's dependence on them may result in data breaches.
However, these problems are evident and do not occur in every metaverse effort. You may construct and operate your unique virtual environment without jeopardizing your users' security if you correctly understand metaverse development and a skilled team.
What Businesses Can Expect from the Metaverse in 2022
The Metaverse promises to immerse us in reality like our own. It means that individuals will do business in the Metaverse, as usual, working as they would in the real world. There are various advantages of Metaverse for enterprises. Do you want to know what they are? Let's investigate these.
1. Lowering of Overhead Costs
Business owners who operate companies constantly look for methods to minimize overhead expenditures. They are continually looking for other ways to boost their profit margins and income while decreasing costs. It contributes to the longevity of the organization. It is when Metaverse comes into play. It links people worldwide and provides a more immersive virtual experience.
Organizations may quickly communicate digitally with their clients, stakeholders, or suppliers without ever leaving the office by merging Metaverse with Artificial Intelligence development. It also reduces travel expenses and helps organizations plan virtual team meetings like in-person meetings.
2. Expanded Market Reach and Brand Awareness
Even though there is no guarantee that the Metaverse will allow individuals to explore the globe digitally, it is one of the most acceptable assets for businesses trying to increase brand awareness; Coca-Cola, Louis Vuitton, Gucci, and other well-known companies are already reaping the benefits of Metaverse.
Professionals now expect investors and Metaverse landowners to create monuments and malls that appear just as they do in the real world. Metaverse has already begun to influence the corporate sector and is predicted to grow in the future years.
3. Simpler Access
Experts have dubbed Metaverse 'Phygital,' as it will serve as a link between the digital and physical worlds for enterprises. Clients will also benefit from simple access to these virtual workplaces and save time by not having to leave their homes. They can make an appointment to visit the virtual office and obtain services as soon as possible.
Those without appointments will not have to queue or wait in the lobby as we do in the real world. As a result, once the Metaverse is wholly built, companies should consider joining it to have more access to resources than ever before.
4. Profitable Business Operations
Employees are hampered by traffic because they are consistently late for work, no matter how early they leave their homes. To a large extent, Metaverse has overcome this difficulty. Businesses may now function efficiently from the comfort of their homes without worrying about being trapped in traffic or late. It is what the Metaverse is all about.
On the other hand, employers may easily monitor their employees, in contrast to today's WFH culture, in which companies can only communicate via audio or video. Businesses may now demand record details and digital footprints where everyone's work can be smoothly tracked and monitored.
These are some of the incredible benefits of Metaverse for businesses in 2022 and beyond. Companies may now use Metaverse and expect a brighter future or growth in the following years now that the benefits have been highlighted. Every great opportunity comes with problems, and the Metaverse is no exception. Businesses will encounter significant obstacles when implementing Metaverse into their business processes.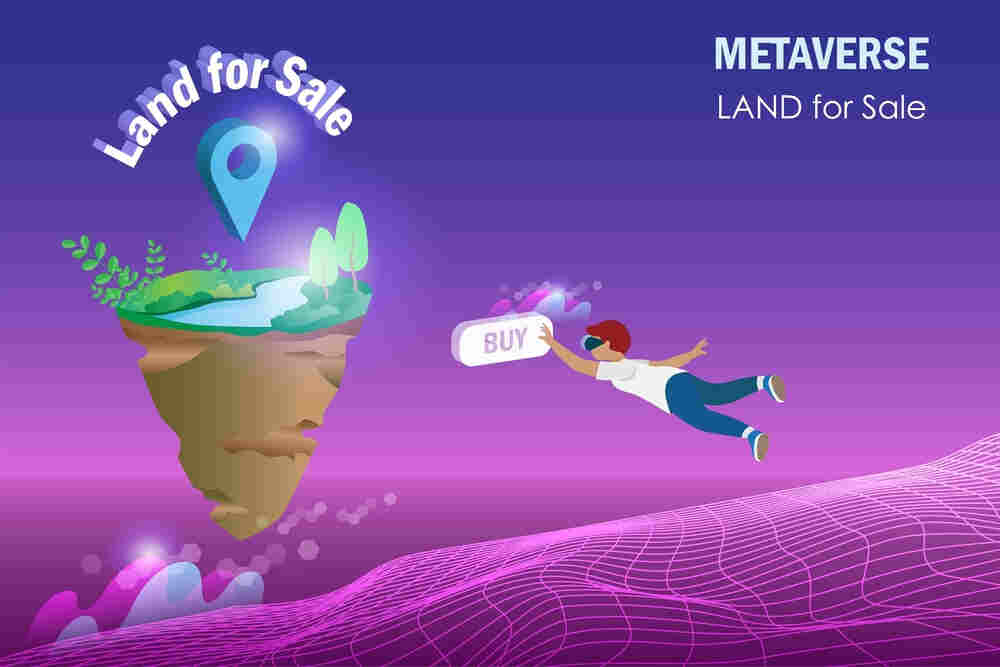 Top 10 Companies Working on Metaverse in 2022
The Metaverse company is planning on building a record-breaking supercomputer that can do quintillions of functions in no time to power the Metaverse. It has also selected the European Union to design Metaverse Technology to create more European jobs.
NVIDIA is one of the top firms for Meta to reach an agreement with the Metaverse market. It took the initiative to distribute free downloads of Omniverse, a tool designed for creating Metaverse-ready materials. NVIDIA is becoming a well-known firm in the development of Metaverse by assisting artists and content providers in creating virtual worlds and goods. It will also help users create customized avatars to bring their dreams to reality.
With a substantial wave of research and invention, Epic Games is at the forefront of large corporations producing Metaverse. This Metaverse startup announced a $2 billion investment for Metaverse development in 2022, paving the path for game creators to explore many Web 3.0 options.
Microsoft's involvement in the Metaverse will result in an interactive iteration of online places. They will assist you in improving the digital representation of your physical self. By having a more accurate picture of oneself online, you may communicate in real-time and take advantage of the benefits of remote working situations. Here's a glimpse at Microsoft Mesh, a mixed reality program that uses digital intelligence to enable presence and shared experiences from anywhere, on any device.
Shopify's growth is by the continuous expansion of the eCommerce business and offers simple 3D and augmented reality solutions to improve the online purchasing experience. Shopify has also launched an NFT marketplace where tokens can be traded, making digital assets more accessible.
Sotheby's may be found in Decentraland. You may go into the gallery and look at the work for sale. If you're interested in the art, it provides all the vital information about it and accepts bids. The Sotheby's platform is a specialized venue for digital art collectors, with a selected collection of NFTs on exhibit. They also have a lot of exclusive paintings for sale, as well as connections to collectors who are eager to swap their pieces.
Apple
Apple is one famous company developing virtual meeting apps for Head-Mounted systems (HMD). Physical hand and arm gestures will be used to be present and engage in virtual meetings.
Decentraland is one of the significant firms working on Metaverse for content creators and businesses seeking a new medium. It enables users to create and monetize various apps and content while acquiring virtual plots of land in Metaverse Technology.
Roblox Corporation is dedicated to creating a creator economy, Metaverse while providing a platform that allows people to construct their digital worlds. It gains power as a way of creating a virtual environment -based business model. Its platform provides a range of games, some featuring imaginary environments where participants may efficiently and spontaneously converse. Roblox, a popular gaming company has hosted Metaverse events for people from worldwide to watch and appreciate, such as the Lil NasXConcert.
Unity Software is a well-known corporation that has helped Meta create the Metaverse. It provides a real-time 3D software development environment accessible via augmented or extended reality. Its mission is to empower businesses by providing innovative tools and technologies such as 3D, 2D, virtual, and augmented reality for building Metaverse technology.
Snapchat, a fast-growing Metaverse company, has revealed the launch of a new avatar lens that represents how a user might seem in the Metaverse. The avatar filter uses AR technology to allow avatars to modify their outfits and appearance based on their mood. This upgrade of virtual beings accelerates the Metaverse technology.
Amazon is a well-known technology corporation creating Metaverse by hiring a senior product manager for Metaverse technology. It has demonstrated the requirement for the product manager in the gaming tech sector to own the delivery of metaverse services based on cloud computing.