Are you looking to improve your writing with AI essay writer? If yes, then you are at right place. AI writing tools have entered the stage of developing the writing process. These tools have the potential to generate creative approaches to various topics. We know that written words have great power in the universal domain of academia. The writing process is overwhelming, but sometimes it becomes challenging and time-consuming. But now, we need not worry about this because, we live in a world where technology has shaped every aspect of life. AI writers are such powerful tools that are transforming the landscape of writing, providing students and professionals a work with great efficiency and accuracy.
A survey held in the United States in 2022 found that approximately 29%of defendants belonging to Gen Z used generative AI tools . Additionally, 27% of millennial defendants used these generative tools in their workings. Apart from that a study reveals that around 66% of bloggers are using AI writing tools to produce content. This article will explore tools that serve as the best AI essay writers. They work through algorithms, natural language processing, and machine learning for essay generation. Moreover, to find a good AI essay writer we will also discuss the criteria for evaluating these tools according to quality, fluency and speed. So join us in exploring AI-based essay writers, inaugurating their strengths and limitations. We will discover how technology influences the way we express ourselves through writing.
1. What are AI Essay Writers?
AI essay writers are the tools that uses certain algorithms, NLP and neural networks to generate written content. According to their working mechanism, NLP-based essay writers are trained on a huge amount of textual data to develop language models.
Neural networks, such as deep learning models, has lifted the ability of AI-powered essay writers to create more appropriate content. These machine learning-based essay writers use the learnings on previous data to generate new content. These tools analyze patterns and writing styles that match the prompt input.
By understanding the core working models of these essay writers now, we are far more aware of how these technologies process information for the generation of essays that meet specific criteria. Through these considerations, one can easily evaluate the strength and limitation of AI essay writer for making informed decisions according to their needs and interest.
2. Criteria for Evaluating AI Essay Writer
To evaluate an AI Essay Writer, we have used following criteria:
A. Quality and Accuracy of AI-Powered Essays
We must consider the accuracy and quality assurance in essays produced by AI writing tools. The content should be grammatically correct to demonstrate and understand the topic clearly. So evaluating AI-written essays on these terms and situations certifies that the output meets the preferred level of aptitude.
B. Plagiarism Detection and Originality
We must look for originality and uniqueness as vital considerations for written work. AI essay writers should be capable of creating matchless content that blows the worry of plagiarism. So effective AI essay writing tools will incorporate the plagiarism detection mechanism to ensure the authenticity of generated essays.
C. Speed and Efficiency
Another essential consideration before picking the best AI essay writer is on what speed and efficiency AI writing tools generate content, predominantly for time-sensitive writing tasks. So it's important to evaluate the system's enactment based on timeframes that truly define the practicality of writing needs.
D. User Friendliness and Customization Options
To make our writings stand out, we always reflect upon those tools that offer customization options for adjusting writing style and tone. We always choose/consider that AI writing tool that provides users flexibility. Additionally, in-built features and a user-friendly interface will enrich workers' satisfaction with the tool.
Hence, by evaluating AI essay writers based on these criteria, users can easily understand which tool suits their writing requirements, ensuring high superiority and personalized outcomes. Now it's time to explore the best AI essay writers available in the market, which offer great functionalities according to the choices of the users, so let's begin!
3. Best AI Essay Writers in the Market
3.1. ChatGPT: Multipurpose Model (Both Paid and Free Versions)
In the saturated market of best AI essay writers, how could we forget ChatGPT? As everyone knows, it's the most hyped language model that works on various algorithms to respond in a human-like manner. This is not just an AI essay writer, but rather a full fledge Generative AI technology that is used by people worldwide in their working industries to make a difference.
There are remarkable aspects of ChatGPT, one of them is story generation in the form of green text, which is commonly used on 4chan. The one who is not aware of green text - it is a specific style of writing chiefly recognized by the sign">". It is specifically used to quote another person in an ironic or satirical way, including memes and humor.
For example, if we give a prompt to ChatGPT to write a 4chan green text-style story about Elon Musk, then it will emerge exactly in the form of green text, which you can see below in the screenshot.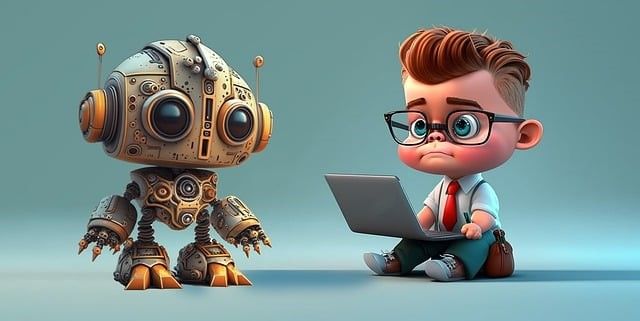 ChatGPT: Best AI writing tool for generating content.
So you can imagine this AI essay writer firmness in following every prompt command to generate the desired results for the users. When talking about its pricing, it has both free and paid versions, and the premium one costs a $20/month subscription to enjoy its unlimited features.
Key Features
Interactive communication.
Capable of understanding and responding to wide range of inputs.
It covers wide range of areas from generating essays to code.
Ability to maintain context for more question about the same topic.
Understand and respond in multiple languages.
ChatGPT's API help creators to incorporate it into their applications for more customized responses.
ChatGPT learn from user feedback for the enhancement of its conversational abilities.
Ease of Use
Simple user interface with both light and dark mode.
Allow users to interact in simple language rather than using complex commands.
Instant responses so users can get immediate feedbacks to their queries.
Option of feedback and correction is available, allowing system to learn and improve with time.
Quick Highpoints
ChatGPT is capable of generating full fledge essays along with decent conclusions.
It can remember previous conversations.
ChatGPT can answer almost any prompt so you can ask whatever from this writing model.
ChatGPT has loads of potential to change the world as it's an entire technology more than a tool.
It is capable of generating code.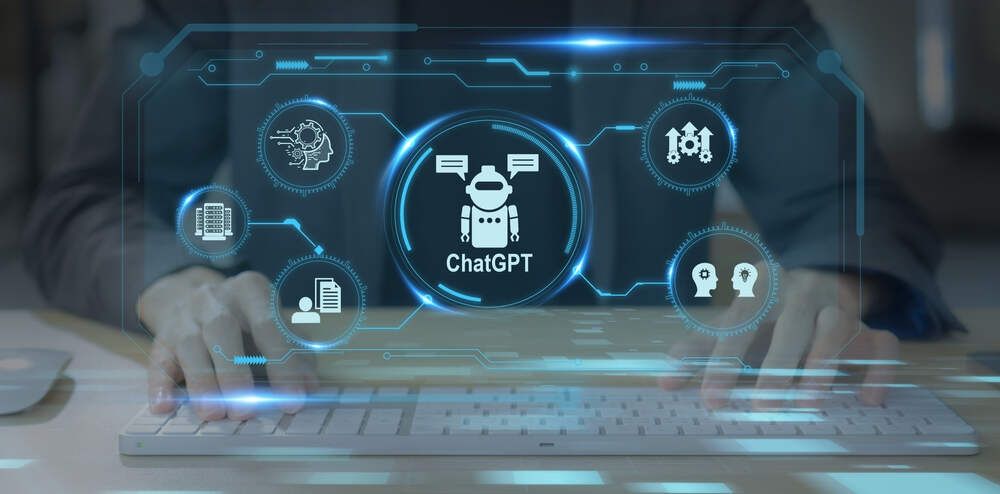 User Interface Score
3.2. Jasper AI: (Paid Tool with 7 Days Free Trial)
Enhance your writing skills with Jasper AI writer.
Jasper has been popular as the best essay writer for years because of its capability to generate long-form content and maintain the quality of the essays. With its unique features, Jasper AI is trusted by over 50,000 people, including top brands IBM and Airbnb. This tool is known for creating unique titles for your blogs and articles, Meta descriptions and marketing copies.
To get started with Jasper for essay writing, people can use the "document editor". While the user is on this editor, you can enter any topic for the essay. Then, Jasper will inevitably create the whole essay for you by clicking compose option.
It also has an option of Grammarly for checking grammar to make the content error-free. Apart from that, it also responds in more than 20 languages to generate content. It also provides an option for a plagiarism checker through which the users can easily scan their content. Regarding the pricing of Jasper AI, firstly, it provides a user with a free 7-day trial; after that, it has three paid plans which you can review here. Although its plans are expensive, you will be satisfied with your investment after using this tool.
Key Features
Very easy to use. Even if you use it with no idea, its easy interface will satisfy you.
Jasper AI Writer, offers 50 copywriting tools for the generation of unique content not only for blog posts but also for YouTube scripts, ads, stories etc.
It offers money back guarantee within one week in case of any disappointment.
It can respond in 29 different languages.
Jasper AI not only generates essays but also social media captions, company bios etc.
Ease of Use
Simple user interface.
Option of auto save is available.
Templates are available for adding input.
Quick in working.
Quick Highpoints
Best AI essay writer to generate long-form content.
Availability of 7-day free trial.
The Grammarly option is available for error-free content.
Respond in more than 20 languages.
Applicable for writing YouTube scripts and ads.
A plagiarism checker option is available.
Jasper AI also offers SEO mode for ranking high on Google.
User Interface Score
3.3. Wepik: The Best Writer for your Marketing Materials (Free)
In the bustling world of AI writing tools, Wepik's AI Writer has carved a niche for itself. This innovative tool harnesses the power of artificial intelligence to create engaging, unique, and high-quality content in a matter of minutes. It is used for a variety of content creation needs, from blog posts and social media updates to product descriptions and email marketing campaigns.
Wepik's AI Writer isn't just about generating content; it's about enhancing creativity and efficiency. By taking care of the heavy lifting when it comes to writing, it allows users to focus more on ideation and strategy. The tool's algorithm is designed to understand context and generate content that is not only grammatically correct but also engaging and relevant.
The best part is that Wepik's AI Writer is completely free to use. You will be able to experience seamless, high-quality writing without the cost.
Key Features
Advanced AI algorithm for content generation
Versatility in writing styles and tones
Context understanding for relevant content
Continuous learning and improvement
Free to use
Ease of Use
User-friendly interface
No technical expertise required
Quick setup and initiation
Real-time editing and suggestions
Easy integration with other tools
Quick Highpoints
Saves time and increases productivity
Enhances creativity by handling tedious writing tasks
Generates high-quality, unique content
Continually improves with use
Free access to advanced AI
3.4. Copy AI: Create Your First Impressive Marketing Copy (Free and Paid Both Versions)
Get your work done quickly with Copy AI Essay writer.
If you are searching for brilliant results in a very quick time, then you will choose the right tool for you. Yes, Copy AI is a powerful tool that can make your writing more impressive in less time. Additionally, this essay writer AI can generate complete marketing copy for you that motivates receivers to be involved better. You can start with this tool through its free version, but if you want to grab its features fully, its pro plan costs $36/month, which you can review here.
Key Features
The most notable feature of Copy AI tool is that it can produce results in a few seconds without taking the stress of brainstorming.
It has ability to generate compelling social media content.
Its editor helps in the rewriting of paragraphs for more understandings.
Ease of Use
Easy to use interface.
Editing and revision support.
Tutorials about the tools functionalities are available.
Quick Highpoints
The editing feature will make your writing more understandable.
Multiple templates and tools are available.
24/7 availability of chat to answer any query.
You can choose the tone for your essay through this tool.
User Interface Score
3.5. Rytr AI: (Free and Paid Both Versions)
AI writing tool Rytr can craft best emails for you.
Another best tool to help learners write essays and support crafting emails and blog posts is Rytr. Using this AI essay writing platform, learners could grab first-class content fulfilling their high-quality needs.
Rytr, an AI-powered writing assistant, functions on GPT-3 expertise and is a popular tool because most of the customers leave good reviews after using this tool; out of 5, there are 4.9 ratings this tool holds on various review websites such TrustPiolt ensuring the use of this tool as the production of high-quality content. Learners can utilize the Rytr chat to create content faster.
It has two pricing plans, the free one and the paid one. In the free plan, you are not charged a single penny for its use, but of Corse, all features would not be utilized in the free version. Conversely, you have to pay $29/month for an unlimited plan.
Key Features
When we talk about its cool features, firstly, it has the option of dark mode to turn on where you feel uncomfortable with white light.
Its services are very quick so that you can get your work done in just few seconds.
Apart from essays, it can generate emails and ad copies as well.
Has option of generating responses in 30+ languages.
Multiple templates are available to cover writing needs.
Uses copywriting formulas for the provision of best quality work.
Ease of Use
Rytr interface is very cool to use.
It's working mechanism is very easy all you need is just choose your use case, add little info for context and that's all, Rytr will create a cool output for you.
Multiple formatting options are easily accessible to make the text more presentable.
Quick Highpoints
Supports learners to produce Quality work.
Rytr browser extension is also available.
Affordable platform with the availability of a free plan as well.
Chat and email sustenance.
Saved a lot of time.
User Interface Score
3.6. AI Writer: Provides Best Drafting for Your Essay (Paid Tool with Free Trial Option)
Generate quick and trustable content with AI writer.
AI writer is also a tool for creating essays, and this is considered the best and most accurate platform for content production. Initially, this tool was used by bloggers and article writers for SEO. Still, with time, it became popular among students for its efficient use in academia. As far as the uniqueness of this AI essay writer is concerned, it is capable of generating content in a quick time. Also, if you need to improve at drafting, an AI writer will help you by drafting the whole essay.
Additionally, this AI writing tool provides 20 Google results by which the users can get short-form reviews of the sources. It is a paid tool, so this platform offers three plans that range from basic to standard and then the power one. All plains have different offers per month, which you can review here.
Key Features
Write complete researched article draft in one minute.
With content it also provides the citation list to ensure accuracy.
Text rewording option is available.
To write on next topic, the subtopic locator option is available.
Ease of Use
Reliable tool because it is user friendly.
Multiple tutorials are available for guidance.
You will get your desired content in one minute.
Quick Highpoints
Generate original text with precision.
Text rewording feature is available.
Draft your essay in one minute.
Students can utilize this tool in their writing problems.
User Interface Score
3.7. Free Essay Writer.Net: (AI Essay Writer Website)
Improve your writing skills today with free essay writer website.
For students who want to take assistance from AI tools but want to avoid paying, this free AI essay writer would be the best companion for them in writing various essays. It's a website that consists of multiple resources which are responsible for helping those students who have serious writing needs.
Moreover, this website is incredible because it offers additional support for learners to cope with the issues related to their essay generation. Free essay writer.net puts its customers/learners at ease by providing access to the database, which contains free essays. Learners can use those free essays as a reference for generating ideas for their one. As far as its technicalities are concerned, it has a user-friendly interface with clear steering between the human writing service and tools.
Key Features
Free AI essay writer offers customer service through text, email or live chats.
This website own professional writers who have experience of years so you can place the order without any hesitation.
This AI writing service not only helps in essays but also helps in creating technical reports, thesis and research papers.
Its tools list includes, citation generator, plagiarism checker, and grammar checker and essay typer.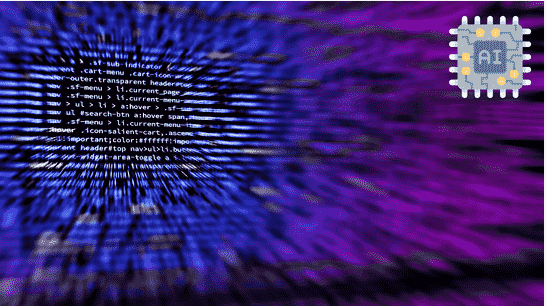 Ease of Use
The interface of free essay writer. Net is very easy and simple to understand.
You would be at ease in terms of quality of the essay because it generate plagiarism free content with high authenticity and quality.
There is a list of subjects on which this AI writing website offer work so you can easily meet your area of need without confusion.
Lastly, the system of this website automatically matches you with the writer who have expertise in your required essay.
User Interface Score
3.8. Caktus AI Writer: (Paid Tool with First Free Trail)
Cactus AI essay writer is helpful tool in providing overview of subject matter.
Another cool AI writing tool we found in the market is Caktus AI Writer. Like other tools, this is also known for writing essays and other academic crafts. To start with this tool, typically, you have to go on its website and sign up there to create an account. Later signing up, you would be given 20,000 free credits. Your free trial will be ended after using these credits. Now you can use this tool with a paid subscription, which is $9.99/month; it also offers a yearly plan, which costs $59.99, and you can enjoy this tool with unlimited access. Let's discuss its features:
Key Features
Like other AI writing tools, Caktus AI essay writer is not limited to just writing academic essays; it provides a detailed overview of the subject matter.
Apart from that, it can convert videos into full fledge essays.
Can analyse a movie or a song, declaring that it is much similar to the features of ChatGPT software.
This AI writing tool will save you time because it generates essays quickly.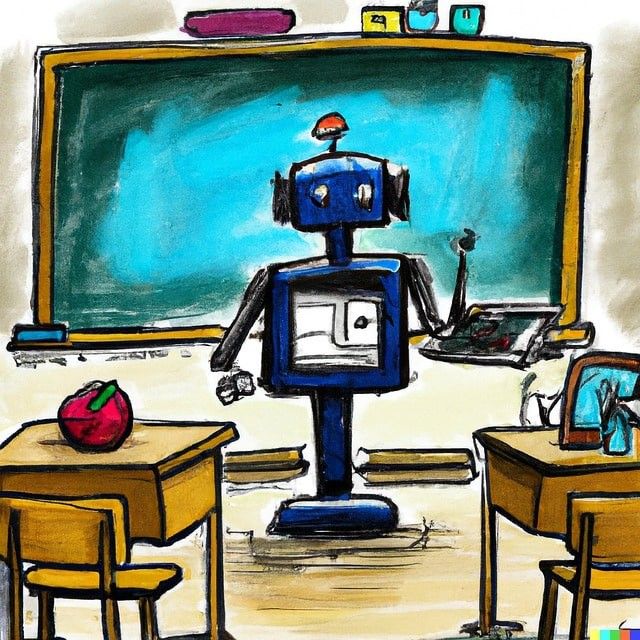 Ease of Use
It's very easy to use as just you have to click the link and then add necessary info and that's all. After that choose one of the feature you need and then finally give a prompt for essay generation.
Clear options are available on left side of the interface.
Quick Highpoints
Caktus AI writer granted users free credits in the beginning.
Generate essays along with the conversion of videos into full written formed dissertations.
Analyses songs or movies.
Many similarities with the ChatGPT tool.
Easy to use.
Help in making code.
Decent monthly subscription plan.
User Interface Score
So it's good to go with this tool if you have to meet a certain deadline. But always remember that using these tools in schools and college assignments would be disposed to cause cheating issues. So while using these tools, users must maintain ethical and professional boundaries. Regarding the price of the Caktus AI writer tool, its monthly premium version is a handsome investment for improving your writing skills.
3.9. Holo AI: Exchange Your Thoughts into Compositions  (Free and Paid Both Versions)
Convert ideas into masterpieces with Holo AI writer.
Holo AI writer is another useful tool which works as a writing assistant to put your ideas into unique compositions. This tool serves the purpose of being a volunteer because anyone who wants to write anything can use this tool. One of the significant aspects of this AI writer is that it can quickly create engaging results that help better to rank in search engines. Its price is very reasonable as it also offers a free plan; apart from that, its premium subscription costs $4.99/month, which you can check here for further confirmation. Now let's talk about its features:
Key Features
Users can gain more efficient results for their writing needs.
There are many other options for maintaining the authenticity of work through the availability of automated grammar checkers, spelling checkers and keyword optimization.
End-to-end encryption.
Ease of Use
Easy to use.
Affordable price.
You can ask anything for writing from this tool from novels to generic content.
Quick Highpoints
It can turn speech into text.
Holo AI writer chats are end-to-end encrypted.
It has affordable subscription plans.
You can train your model through Holo AI prompt tuning capabilities.
User Interface Score
3.10. Electro AI: Best for SEO-Optimised Blog Writing (Paid Tool)
Electro AI writer helps you to generate SEO enriched content.
Electro AI writer is a unique tool for generating not only essays but SEO-enriched blog posts in a quick time. This AI-powered writing assistant is popular for its uniqueness in producing quality articles and blog posts with images. Let's talk about its unique features.
Key Features
The unique feature of this AI tool is that it can generate content with an engaging tone.
Like tone, you can also select the audience you are writing articles or blogs for.
With the help of an electro-AI writer, the users can also find relevant keywords for their work, which is the great potential of this tool.
Apart from that, people can also build the whole site quickly.
Ease of Use
Intuitive interface which offers user friendly experience.
Pre-designed Templates assistance.
Revision support for essays.
FAQs are provided before heading towards the tool to address any concern of the user.
Quick Highpoints
Generate SEO-enriched blog posts.
Generate content with an engaging tone.
You can build a whole site with this tool.
It is desktop-centred software.
Generates images for your articles and blogs.
User Interface Score
Although Electro AI has outstanding features, it has some low points, such as desktop-centred software that merely works with Windows 10. By considering pricing plans, it offers monthly and yearly subscriptions, which you can visit on their website.
Bonus AI Essay Writer
3.11. Charley AI: Best AI Essay Writer for Students (Paid Tool with First Free Trial)
AI writing tool charley is best to create unique work with accuracy.
Writing essays with proper style and having zero grammatical mistakes is an arduous task for students to cover all these protocols while writing any academic paper. Likewise, writing an essay that must be authoritative and accurate is also sometimes a hard net to crack. But you don't have to take stress about all these things now because we have been introduced to an AI essay writing tool, Charley AI, which could be your best partner in fulfilling all these problems while writing any essay or description.
Furthermore, it is a cloud-based tool which means that user can access their documents from any place with the accessibility of an internet connection. It has multiple plans for every type of customer need. Even though they have a free plan to try this tool, you might be on a long waiting list. So to not be on the waiting list, purchase one of the plans for yourself and start your writing journey. You can visit this tool price plan here for a better understanding of the offers and deals of this software to make yourself aware of the purchase of this tool or not.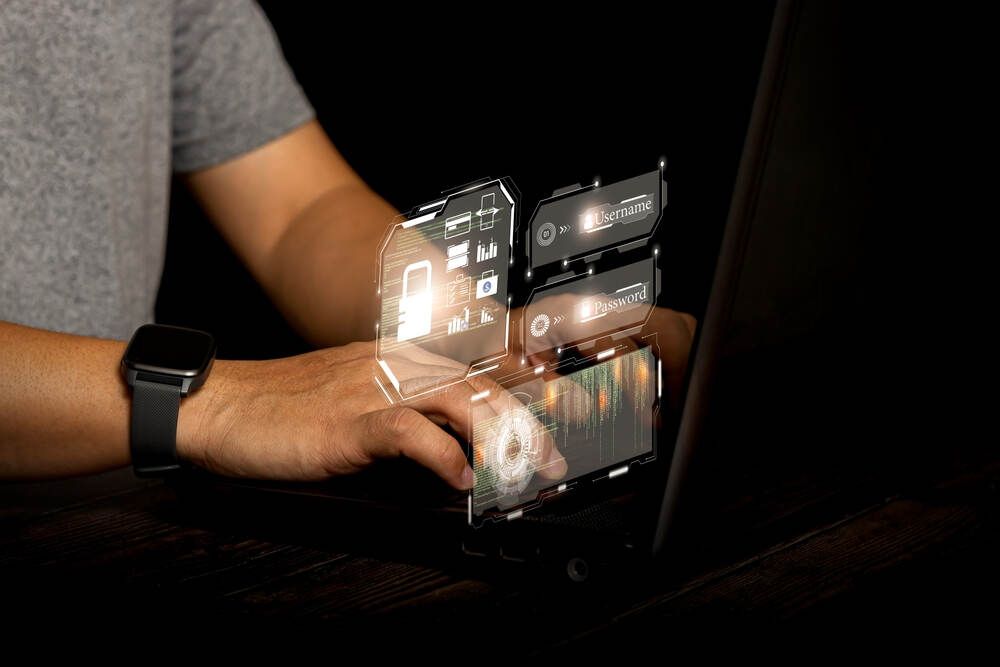 Key Features
Charley AI writer can automate your writing process with strong, engaging, relevant sentences.
Its editing feature can help you to remove all the mistakes in one go.
It is based on a house algorithm that can judge the whole essay by pointing out grammar and style mistakes and suggestions for improvement.
This platform also offers outstanding customizable options to better craft essays according to your needs.
Charley AI essay writer uses a database to assist students with scholarly articles during their work.
This AI writer also consists of an in-built plagiarism inspector who checks your essay for its original purpose to meet suitable educational needs.
Ease of Use
User friendly interface.
Plagiarism checker is available for ensuring originality of content.
Quick Highpoints
Use advanced algorithms for writing original and quality enriched essays.
Assist users in creating engaging and relevant material.
Provides suggestions for correct grammar and writing style.
Customizable templates are available for structuring essays.
Users can access their documents from anywhere through its cloud-based system.
User Interface Score
3.11. Textro AI: (Free AI Essay Writer Tool)
Take your writing to next level with this free AI Essay writer.
If you long for a platform that could generate amazing academic writing content, Textero.AI is the best platform for those people to write essays and original craft papers faster. You must sign up for this platform without stressing about the money because it's free. After signing up, you can create multiple ideas for your essay and ask about creating an original thesis statement. Moreover, this platform also offers to generate or improve previous codes with its assistance. So this AI essay writer helps people to solve their probes regarding writing. So stay tuned with this AI tool, which is categorically free with outstanding offers until it becomes your best AI writing platform.
Key Features
Textro AI's key feature is that it can summarize lengthy text into the most concise and brief one.
While summarizing, it preserves the main idea and key points.
Through this tool, the user would be able to generate new ideas to enhance creativity.
This tool automatically format the essay in APA style so that user can specifically focus on the creative side of work.
Ease of Use
This AI writing tool is designed in a very user friendly way so that workers can enjoy straightforward experience.
The interface of Textro AI is visually appealing and more clean and easy to navigate.
In case of any problem there is an option of feedback and support to contact with the tool designers.
Quick Highpoints
You can generate multiple essays through this free AI writer.
The code generation option is available.
Plagiarism-free content is guaranteed.
Generation of new ideas for academic assignments.
User Interface Score
These were a few tools through which the users can improve their writing style and fulfil their needs to excel in writing with much ease as we know that with every technology or tool, there are limitations that we should consider for more effective and efficient use.
Final Thoughts
In the fast-paced world where technology is growing beyond belief, the emergence of AI essay writers has changed our approaches toward written communications. In the above discussion, we took a detailed survey of the best AI essay writers in the market while defining the well-structured criteria for choosing the best among them. Undoubtedly, AI essay writer can help the user craft an efficient essay. Still, one must consider the prevailing ethical concerns and challenges accompanying these tools to ensure their positive use to let the words transcend the boundaries of imagination.
Related FAQs
Qno01: How to do AI Essay Writing Tools Work?
The working of AI essay writing tools is typically based on certain algorithms, such as NLP, to generate a response from a given prompt. These tools are trained on pre-existing data to produce answers related to the query.
Qno02: Can AI Essay Writers Replace Human Writers?
No, because AI tools can assist the users with providing ideas and content generation, but these tools lack the power of creativity, and intelligent beings are the most divine attributes of human beings through which they would be able to add unique perspectives in their crafts. So they must only partially replace human writers.
Qno03: What are the Ethical Concerns Related to Essay Writer AI?
Excessive reliance on AI writing tools and the potential of these tools to cause plagiarism issues if not properly validated can grow ethical concerns, leading to the impairment of writing integrity.
Qno04: How Can AI Essay Writer be used to Improve Writing Skills?
AI writing tools facilitate learning and improvement by offering various suggestions, including grammar, sentence structure and other possible areas of perfection. However, one should also actively engage through personal effort to enhance writing skills.