Dogs and technology are popular among kids. Why not meld them for the best birthday present?
Kids of different ages and interests love robotic dogs as toys. For the tech enthusiasts in your family, there must be toys with hidden robots and blatant robotic systems. Some toys are designed for docile children to observe and appreciate, while others are fantastic for active children who like exploring and learning with their toys. A robot dog pet can walk, talk, sit, leap, and interact with you like a living puppy. Robotic toy dog obeys your directions and gives you the impression that you are holding a puppy. Plus, you won't have to bother with its food or litter because it's a toy. As it fascinates and entertains them, robot dog is highly beneficial for children, elderly folks, or those who feel lonely.
According to Technavio's most recent market outlook research, the potential difference growth for the market for robot pet dog would be $914.33 Million from 2021 to 2026. The research also predicts that the market would see decelerating growth velocity during the projected period at a CAGR of 11.28%.
Eilik – an Robot Pets for Kids and Adults, Your Perfect Interactive Companion at Home or Workspace, Unique Gifts for Girls & Boys
Even if you're not very tech-savvy, choosing the finest robot dog pet for your youngster isn't that difficult if you know what to look for. Check our list of 10 best robot dogs with their up and down sides.
Brand: FurReal
Image source: Amazon
Pax My Poopin' Pup is at the other extreme of the robot dog continuum and comes with a fluffy exterior made of fur. Take your dog on a stroll with a leash but be aware that you might need a dog waste bag to pick up later. Yes, Pax includes some actual food you can feed your dog. After that, put the leash on and take your puppy on a stroll to experience the drawback of owning a real dog: cleanup!
To help educate appropriate dog ownership, Pax comes with a two-part removable leash, nine recyclable goodies, and a cleaning bag.
Pros
+  A plush dog tries to have a pet-like quality.
+ Cute puppy noises.
+ The removable leash allows for both ground and desk play.
Cons
- The leash is stuff and hard for little hands to hold.
- Doesn't really "walk."
- Food sometimes gets stuck in the dog.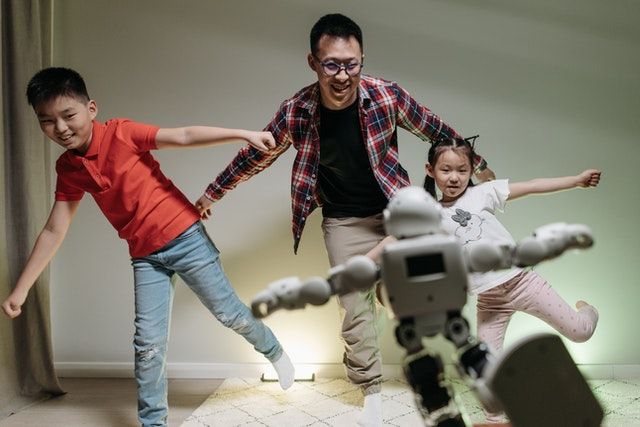 Large Robot Toys for Kids, Giant Smart Robot Toys with Voice Control, Big Robot Toys for 6 7 8 9 Year Old Boys Girls, RC Robot Gifts for Kids, Birthday Present Christmas Boys Gifts age 6-9 (Blue)
Manufacturer: Joy for All
Image source: Amazon
One of the greatest buddy pet gadgets on the market is Golden Pup, created by Hasbro. It has a straightforward design that is yet lovely, and the fur seems and appears real. Additionally, it has the bark, a robot dog that looks real, pulse, and reflexes that are true to life. This incredible, interactive dog was created with comfort and convenience in mind.
Pros
+ The utilization of cutting-edge BarkBack technology gave it a really authentic sound.
+ Touch sensitive; reacts to your touching as a genuine dog would.
+ It is comfortable and appealing because of the high-quality, soft fur and realistic robot dog design.
+ The 4 C batteries required for operation are available in the package.
Cons
- The quality of the fur is not great.
- The battery depletes very rapidly.
STEMTRON Remote Control Robot Dog Toy for Kids, Programmable Robotic Puppy, Smart Interactive Stunt Robot Dog Toy for Kids 3-8 Year Gift (Pink)
Brand: Fisca Store
Image source: Amazon
This intelligent robot comes with exceptionally seven different voice commands. It can move ahead, do pushups, handstand, demo, crouch down, sit, and wrath. It doesn't matter if you or your baby is the controller; this stunning robot dog toy can be controlled easily. If you touch its chin, it responds like a real dog by making sweet sounds and interacting with your kid. It is one of the major reasons kids love it, and we added it to our list of the best robot dog toys.
Plus, you can also program your robot dog according to your wish and then it will repeat the same based on its programming. It can dance in three ways to enhance the fun; that's an exclusive method to engage kids. The Fisca brand created this robot dog with high-quality material so it will not hurt the children's hands. Last but not the least, it comes with a rechargeable battery of 3.7V.
Fisca Remote Control Robotic Dog RC Interactive Intelligent Walking Dancing Programmable Robot Puppy Toy Electronic Pets with Light and Sound for Kids Boys Girls Age 6, 7, 8, 9, 10 and Up Years Old
It is recommended to charge your dog before starting to play as the battery may run off during shipping, and your dog needs to be charged to stay competitive. When controlling the dog with a remote, we suggest putting the controller in front of the dog and removing the battery when the dog is not in use.
Pros
+ This little robot dog is cute yet sturdy and easy for small kids to use.
+ The battery lasted for several hours of regular play.
+ The kids loved it!
Cons
- The routine sounds are annoying to adults, but the kids love it, and it's well-built.
- Also, you must completely remove the battery to recharge it, which is a pain.
Brand: Fisca
Image source: Amazon
What is the finest robotic toy dog? It might be argued that Fisca Remote Control Interactive Robot Puppy wins. It is because it includes all the frills and necessary components you could ask for in a robot dog toy.
For instance, because it's remote-controlled, you may regulate how it moves and responds to your youngster. The dog may also do independent actions by reacting to various touches. When you pat it, it may blink, swivel its head, walk, run, and do other actions. Even better, the robotic dog toy can perform a light display, sing, and dance for your youngsters.
The best part is that it can be reprogrammed, allowing you to teach it new acts depending on certain triggers.
In a nutshell, you and your kid may enjoy themselves while training the dog. Even better, it includes a power-saving feature so you can stop constantly charging it. This robot dog cost is between $53 and $67, which makes it a little more expensive.
Pros
+ Performs light displays, songs, and dances
+ Touch-sensitive
+ Programmable
+ Energy-efficient
+ Battery-powered
Cons
- The battery doesn't hold a charge for long.
- The item makes noise.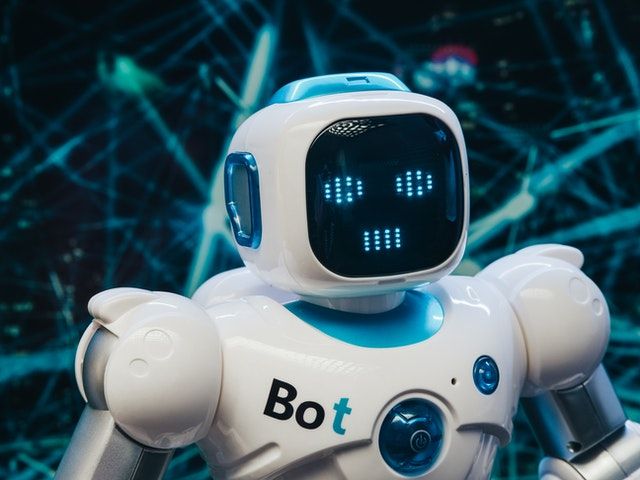 RC Robot Dog Toys for Boys Girls Age 3 4 5+, Electronic Dog Pets Programmable Interactive & Smart Dancing Walking, Remote Control Robot Dog with Touch Function, Voice Control, Gifts for Kids(Pink)
Brand: LEXiBook Store
Image source: Amazon
It is an intelligent and cute robot dog that can play even hours to engage your kid sparing your time to do something important. Its sensors and remote controlling functions are blessings that help control movement in all directions. When you scratch its head, it responds by dancing. With several other tactics, this smart robot dog can lie, sit, play, and say hello. LED lights in her eyes and around her neck enhance its beauty.
Moreover, you can program new movements and dances in it according to your wish as your kid like. The dog obeys your actions with the gesture control function. If you say, "Follow me," it will start chasing you and stop when you stop moving. This programable puppy comes with one rechargeable battery and plays even long hours to never-ending fun. But for the remote control, you must purchase the batteries separately.
Further, it also acts as a learning robot for your kid. For instance, if you press a number and ask the robot dog to repeat the function, like barking, it will do it. You can also give this pet toy to your child of four to ten years on Christmas or their birthdays to enjoy learning with playing.
Pros
+ It has many features; it reacts to pats on the head and follows whoever is holding the remote.
+ charging is relatively easy; the seller provides a small screwdriver to take out the battery and clip it on the socket.
+ It's an excellent idea to be used as a Christmas gift.
+ Great toy for your kids
+ In short, if you want a dog but are too lazy to take it out, don't hesitate to take it.
Cons
- The engine makes a strange purr.
- Sometimes, the remote control needs to be fixed.
Brand: VTech Store
Image source: Amazon
This stuffed toy, named Paw Control, comes with four interactive storybooks, including "Marshall, teamwork, and friendship: My Friends, My Tools, Pups Fight Fire, and Ready for a Ruff-Ruff Rescue, "and he is programmed to read them loud. The music button on his paws plays enjoyable melodies that your youngsters will love. To improve comprehension skills, press the magnifier on Marshall's foot to hear him think critically about the books.
Marshall's voice may be heard clearly. Moreover, to hear popular show words, tap the light-up emblem on his chest. Ages 2 to 5 are targeted for this reading plush. The manufacturers also provide 2 AA batteries for demonstration purposes only. It is recommended to use new batteries should for normal use.
Pros
+ It's fun and educational to have a character like Marshall read a whole book to your younger children.
+ Wonderful present for a three-year-old who adores Paw Patrol.
+ It asks things like "what's your favorite color?" and contains a decent quantity of catchphrases and facts.
+ It indicates when to flip the page when reading the books aloud accurately and at the appropriate speed.
Cons
- It is expensive.
- The books are tiny and only about 3 pages long.
Image source: Amazon
This adorable Toby behaves like a genuine puppy as it walks, wags its tail, and yaps. It is also known as the cutest animal companion for cuddling or going on walks with. Plus, it comes with a remote-controlled leash handle. The puppy's height is 9 inches with 11 inches in length. 3 x AA batteries are necessary to operate the robot toy included in the package. Put batteries inside the puppy's belly to make it functional. With all the affection and none of the effort, let kids bring their ideal pet home. The fluffy puppy comes to life when the leash's buttons are pressed. Due to the small pieces that might provide a choking danger, it is not recommended for children under 36 months.
Pros
+ On the handle, there are two systems in place: one makes the dog cry and bark, while the other makes it pant and twitch its tail.
+ It is well-constructed and easy for a young child to use.
+ The barking sounds like a real little dog.
Cons
- It doesn't walk without also loudly whining/barking.
Brand: Westminster
Image source: Amazon
Westminster started with the Chihuahua, a highly well-liked breed of young dogs. It is among the cutest looking robotic dogs for your children. Although the surface is covered in high-quality fur that is nearly lifelike, the inside is composed of plastic, making it the perfect choice. It also behaves like a genuine Chihuahua as it can make charming sounds, twitch its tail, and nod its head. Excellent for children over the age of four.
Pros
+ Its fur looks real and comes with extra softness.
+ It moves like a real puppy.
+ It can move its tail, walk, and even nod.
+ Kids over 4 years can enjoy playing with this masterpiece.
Cons
- One of its considerable drawbacks is its small size; if your kid is older than 4, they may not enjoy playing with it.
Brand: RACPNEL Store
Image source: Amazon
It's a delightful Remote-Control Dog that prepares you for fun and excitement! The ideal canine stuffed animal for youngsters is this adorable puppy! They will enjoy seeing the dog act like a real dog—barking, dancing, and moving about! It is the ideal robot companion for your children and may increase their enjoyment. In addition to being an infrared control toy, this fantastic remote control robot toy has a gesture-detecting control mode. It can follow your hand gesture orders in Gesture Mode to move ahead, backward, turn left, or turn right, much as a real puppy would walk beside your kids. The puppy automatically avoids the barriers and seeks the correct path in Adventure Mode.
Feed your puppy different program treats to trigger a sequence of movements as its eyes color purple. You can capture up to 30 actions that the robot dog can replay using the record of its movement function. This robot toy can be configured by adding treat keys. Kids over three will enjoy playing with and having a pleasant buddy in this intelligent robot puppy. A smart toy dog is entertaining to walk beside your kids every day and brings unlimited joy with this electronically controlled companion!
This children's robot dog toy is composed of robust, shatter-resistant ABS plastic to ensure long-lasting functionality. BPA-free, nontoxic, and safe ABS plastic is used. The built-in rechargeable battery in the robot dog toy takes around 2 hours to charge and completely provides 1.5 to 3 hours of playtime. Two AAA batteries are needed for the remote control, which is not Included in the package.
Pros
+ It includes amazing characteristics like the ability to leap, stand up, and sit.
+ It has these bone chips that can be configured to do even more things
+ The remote works great; you can have it follow you like a real dog.
+ It is well made and has a smart design; it can dance and travel forward and backward.
+ Additionally, the robot dog includes a sensor in front of it so that it will immediately pivot to the opposite side when something is in front of it.
Cons
- The charger may stop charging.
Brand: OOK Store
Image source: Amazon
The dual-battery construction of this OKK Robot Dog toy is one of the many appealing aspects of the product. Your child's fun won't be hampered by the device's backup battery, which takes over operations if the primary power fails. Each battery needs 4 hours to charge fully, and you may play for 30 minutes afterward.
Seven options are available here to experiment with, but control signals aren't included. This robotic dog instead has a sweet interactive feature. The puppy will mimic the sounds and movements of a real dog when you touch its chin.
Pros
+ Enjoy nonstop streaming and playtime with a dual battery feature.
+ When you touch its chin, you may observe an adorable response from your dog robot toy puppy.
+ You can control the volume and set it up to your limit.
Cons
- For voice commands, no support is provided by the manufacturing brand.
Robot Dog Toys that are Little Pricey but Well Worth It
Brand: Joy for All Store
Image source: Amazon
It is the newest product in the Joy for All line! From our series of animated companion puppies, the Freckled Pup has a freckled muzzle, a velvety, thick, lifelike brown and white coat, and adorable floppy ears. It also includes the fantastic revolutionary features you have grown to love from our animated companion dogs. With the help of ground-breaking Barkback technology and touch-responsive motions, the Freckled Pup simulates some of the cutest moments of dog ownership. This companion pet pup responds to movements and relaxing touches like stroking and cuddling in a lifelike manner thanks to its soft, pettable fur inspired by actual dog breeds, state-of-the-art built-in sensors, and "heartbeat."
Bring your elderly loved ones joy, comfort, and company by becoming their comforting friend. A dynamic interactive experience for older persons living in senior residences, at home, or just someone who might use some extra company is made possible by hassle-free pet care and cutting-edge technology.
Ageless Innovation is a multinational corporation committed to creating appealing products for senior citizens. It is focused on developing products that promote fun, joy, and play while fostering meaningful connections for elderly loved ones, their families, and caregivers, starting with the award-winning line of companion pets known as Joy For All, which was created and introduced by Hasbro.
Pros
+ He barks, wags his tail, turns his head, closes his eyes, snores, and whines.
+ He's so soft and lifelike.
+ Instant love and interaction for patients with dementia.
+ Great for the elderly who can't have a real pet.
Cons
- The switches are located at the bottom of the item. It may be a problem if the elderly person with dementia needs to nap or sleep and may have difficulty locating and changing the switch to either "mute" or "stop."
2. Petoi Bittle Robotic Dog Open Source Bionic Programable STEM Learning Toy
Brand: Petoi Store
Image source: Amazon
Realistic tiny Robot Dog building kit with tons of entertaining games: The first palm-sized, moving prosthetic robotic dog with an hour of playfulness is called Bittle. Use the remote control or the mobile app to create your own programming robot pet to move and do tricks in a realistic manner. Build and program your Bittle to do new abilities and tricks while utilizing all facets of the STEM curriculum. Start with block-based Scratch coding and progress to Arduino IDE and C++/Python. This dog toy will improve your physics, technology, and problem-solving capabilities.
You can build your robot with 3D puzzles for a fantastic and difficult hands-on learning experience. This dog is suitable for adults and kids older than 14 years old. You can also use the additional intelligent main camera or other Arduino/Raspberry Pi-compliant detectors to teach Bittle to see, hear, perceive its surroundings, and traverse the world. It is an open-source robot that runs on the OpenCat platform, a quadruped robot that combines several devices into a single biological system and offers countless coding and customization options.
Pros
+ It is a great STEM learning kit.
+ The price may be high, but it is cheaper than buying individual pieces and modules.
+ Because it's open source and the APIs are clean, you can get up and run programming quickly.
+ Nimble and responsive robotic toy.
+ It is good for getting started with robotic programming and coding.
+ The walking motion is surprisingly stable.
Cons
- Assembly might be complicated.
- No movements until commanded from an IR remote or smartphone.
Brand: Jiawu Store
Image source: Amazon
Some of its exciting features are voice recognition, several touch sensors, LED lights, RF sensors, and Bluetooth speakers. It is composed of high-quality plastic that is impact and wear-resistant. Standby mode extends battery life and reduces power usage, making it more ecologically friendly.
The intelligent robot has great quality, superb craftsmanship, and a beautiful look. With such incredible features, it will be extraordinarily popular with children and bring them unparalleled joy. In addition to amusing, the intelligent robot may increase knowledge and spark children's creativity, intelligence, and other abilities.
A wonderful present and buddy for you and your kids. This kid-friendly interactive smart robot is adaptable and rather fascinating. Children will have more companionship and enjoyment because of the anthropomorphic design. Additionally, it makes the coolest present for kids.
Pros
+ It is fun to play with and have fun with.
+ Some commands are tricky but easy to communicate.
Cons
- It is a little pricey.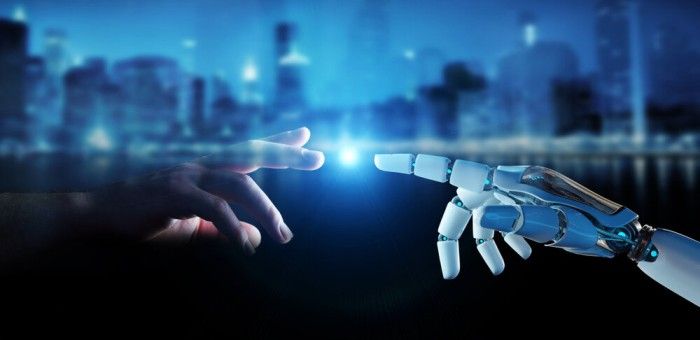 How to Choose the Right Robot Dog Toy?
Are you interested in buying the best robot dog for your kid? Look at the below-mentioned tips that will save you time and help you choose the perfect fit for your kid.
People usually buy robot dogs to replace the need for a real puppy with real dog-like traits. Kids learn with these toys how to treat real dogs if they have one in their lives. Robot dogs follow your instructions and learn your behavior with time because of induced technology in their systems. Plus, as recent robots come with long-lasting batteries, you don't have to charge them regularly.
What dog robot toy can do efficiently? These toys interact with the surrounding based on the combination of computation, installed sensors, and motors to respond like a real puppy. Before buying, you must choose cheap and robust toy options because they are playable things and must entertain and engage your kid.
Okay, many robots are available in the market and many factors to check before buying a robot dog. We are sharing a dog robot toy buying guide that will discuss all the critical information you should know before making a purchase.
Functionality
Check the functionality of your dog robot toy before buying it, as some brands offer limited capabilities and may get damaged quickly. However, some are extraordinary in their performance as they can walk, bark, roll, sit, and jump and learn new tactics that you teach them. So, functional capabilities make a huge difference in playing and enjoying levels.
Composition of Manufacturing Material
In the market, you can find two types of robotic models:
Plush/Fabric based
Plastic made
Look at their differences in the table given below.
| Plush/Fabric based | Plastic made |
| --- | --- |
| Because of their furry appearance, you may feel like touching them like a real dog. | These toys are made of shiny material and feel hard when touched. |
| It is very challenging to clean fabric-based robots. | Plastic robots can easily be cleaned. |
| They appear more real than a toy because of their furry appearance. | Their appearance makes them look less similar to a real dog. |
| They withstand damage and bumps better than metallic robots. | They are more prone to damage when the child plays with kids carelessly. |
Dependence on Your Kid's Age
Consider your child's age before buying these tech-based toys to ensure the toy is a perfect match for your kid's choice. Some robot dogs have tiny detachable pieces that are harmful to your little kids as they may ingest them. Further, the selected toy must enhance your child's capabilities and learning skills. It must not be too advanced for your kids as they may not become used to it or become bored, and they feel frustrated. So, try to buy an advanced version for your kid that help them improve their learning and responding skills to challenges.
The Appearance of Your Best Robotic Dog
It depends on your personal wish; some prefer to buy fabric-based while others like plastic-materialled dogs having curves on their surface for safety. Also, don't ignore size before purchasing a robot dog. Consider the facts:
Small robots: Looks attractive and easy to treat
Bulky robots: Robot big dog looks larger and may not be handled by your kid appropriately (depending on age).
Level of Interaction and Commands
How your kid interacts with the robot dog is an essential question to consider before purchasing a toy, as your kid will involve in teaching their pet toy. The level of interaction depends on the quality of your product; some toys are sensitive to sound and touch, while others respond to toys (like bones) and move around them or are controlled by remotes. For a youngster, robot dog must improve their critical thinking and motor skills. While for an adult, these toys may help them learn coding via games and other smart features.
More advanced robots have exceptional commands and even come with a programming option. So, parents should choose options that help their child to grow intelligently with STEM learning robotic toy dog.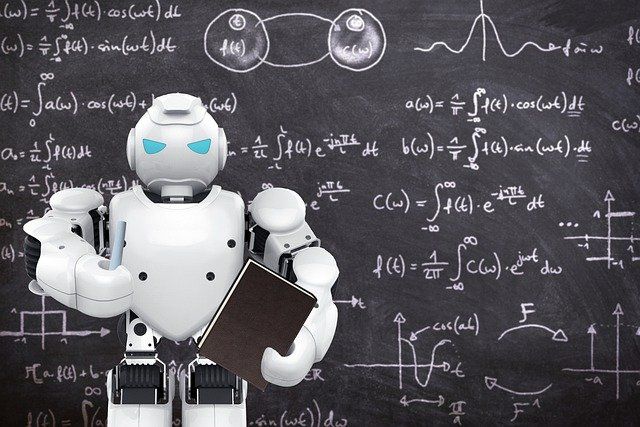 Power Option Availability
What would be the best option; a robot that needs charging every hour, a robot that can spend a whole day and then goes to its charging place automatically when its battery is low? Definitely, you wish for a robot with a long-lasting battery.
The robot pet dog must have USB charging or a battery (mostly lithium-ion). Think twice before choosing a battery-based robot, as it is sensitive to water and gets damaged if your kid wants to give their pet a fresh bath on a hot summer day. Moreover, you are not allowed to carry batteries while traveling by air.
Durability
Your robot pet dog must be composed of quality material that can bear any barbaric act. Durability must be considered every time; it doesn't matter if you buy something for an adult or a kid.
Robot Dog Price
How much is a robot dog should cost? The budget is totally your choice. You must determine your spending limit and pick a sensible solution. Investing in the greatest robot dog is actually an investment in your happiness and enjoyment. Therefore, investing in a decent one is always possible. A robot dog costs between $20 and $200. It's best to set a spending limit and proceed to buy. All the price points on our list have a choice, so select whoever best suits your requirements.
Value
Based on the options it has, the robot dog cost vary between lowest to highest price range. However, beware of purchasing low-quality goods just because they are inexpensive. If buying, you would have to give up on the manufacturer's functioning and quality. The robot dog's performance and value must be considered when purchasing the best option for a fair price.
Warranty
The dogs are technologically designed and operational. Therefore, you must know what to do if the robot dog stops functioning or its features stop working after purchase. So, must buy a product with a warranty. Since most trustworthy businesses provide their robot dogs with warranties that last at least a year, consider this opportunity when choosing the ideal robot dog.
Robot Dog Toy and Frequently Asked Questions
What are the capabilities of robot dog toys?
Robot dog toys may carry out all kinds of tasks. Most robot dogs can walk, bark, and do other simple feats. Some have more realistic robot dog designs. Even tech pet toys are available that your kid can "feed" and then have it "poop."
Others are made to execute acts like sitting and dancing to tracks. Some of these actions are straightforward. Also, your youngster will have to program a sequence of operations, and their robot dog will follow the instructions. With so many different robot dog toys on the market, there are entertaining features that any child (or adult) may appreciate.
How long does the battery last in a robot dog toy?
A robot dog toy's precise battery life varies from one toy to the next. Reading the user testimonials on the manufacturer's website can give you a decent indication of the product's durability. Depending on how the toy is made, you can either replace the battery when it runs out of power or recharge it.
Which degree of interaction do you need?
Different robot dogs have different levels of interactivity. The more sophisticated versions can follow you or keep an eye on you as you walk, react when you touch, and understand verbal instructions. The most basic versions interact very little and are more akin to remote-controlled toys.
Which skills is the robot dog capable of performing?
Most robot dogs walk clumsily, while some include wheels for a more comfortable user experience. In addition, a robot dog can execute a few other skills, and more sophisticated variants could become more distinct.
Can a robotic dog take the place of a real one?
Robot dogs make wonderful presents for children who enjoy animals, but they are also ideal if you are not yet ready to devote yourself to a pet, e Especially if a friend or a family member has a pet and enjoys playing with it. Although, they are not fully aware of the responsibilities involved in caring for, training, and cleaning up a pet. The finest robot dog toy could somewhat satiate your need for a canine companion, but a genuine puppy will always be superior.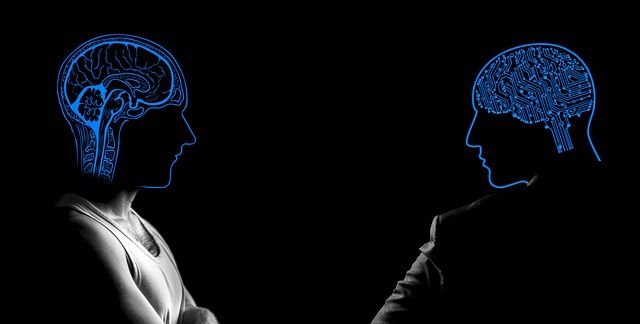 What are some key characteristics of a robot dog?
The remote Controller, sensors, and moving parts are the three primary components that combine to make this toy the ideal robot dog.
The Controller, which functions only through computer software, is also known as the toy's brain.
The robot will be able to learn about its environment thanks to sensors.
The robot's movement, turning, grabbing, and lifting are all controlled by its mechanical components, such as its motors, grippers, wheels, and cylinders.
Try a Robot Dog Toy Today for a Pet Without the Liabilities
Even the greatest robot dog toys cannot make you feel loved as a real dog can, but they can still be entertaining and social. If your youngster desperately wants a pet but a furry companion is out of the question, think about a battery-operated substitute.
The greatest robot dogs are consistently entertaining and happy to be around. They are a true friend who will never complain, demand things of you, or put you under pressure from obligations; instead, they will always be looking for ways to amuse and cheer you up. They are an excellent alternative for those who are alone, under mental trauma, or in need of a loyal friend. A robot dog does closely resemble a real dog. Additionally, they may always be instructed in new techniques as needed. So, spending money on the greatest robot dogs is always a wise choice. S Although there are many possibilities, it would be beneficial if you were cautious. To choose the product that best meets your needs, we advise you to first consult our buying advice before browsing our selection of products.
The mess and continuing maintenance expenses of a live animal are greatly reduced. Batteries are far less expensive than dog food and medical expenses, don't you think?