Artificial intelligence offers a way to analyze analytics and extrapolates data that was not possible decades earlier. It involves data-driven performance optimization and statistical analysis that explodes the human head. In today's ultra-competitive world, an organization needs up-to-date tools to have maximum options with excellent decision-making power. Soccer is more than a sport for many fans globally as it provides a roller-coaster of emotions. The development of advanced technology in this game comes with countless possibilities:
Creating future superstars of Football
Better viewing experience for fans
Boosting player's performance
Minimizing injuries and predicting recovery time
Improving playing skills of players by game awareness
Managing experience of staff and coaches
Recommending the right salary for a player
Helping in deciding the right club for matches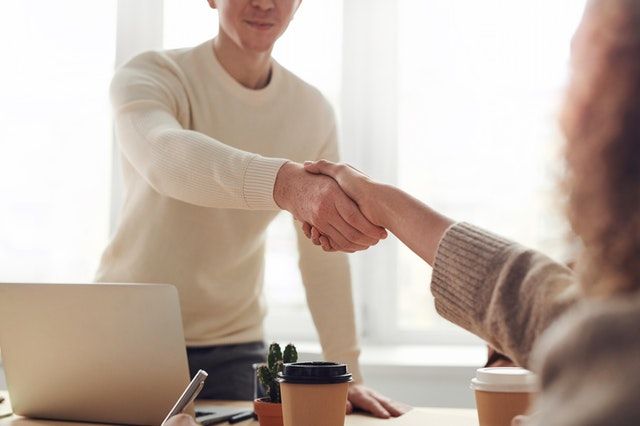 Artificial intelligence is the methodology where researchers train machines to observe human behavior and to produce a response. Machine Learning (ML) is an artificial intelligence strategy that doesn't require any explicit programming but learns through experience. Furthermore, data is a core element of AI that helps in the research and analysis of information for producing an automatic response to the tasks. The present era is the information age; it comes with rapid development and discovery of new technology penetrating in various fields. Advanced technology has more boon than bane in rejuvenating the nature of living, and it is paving a new road to success.
Technology is already impacting football; the goal-line technology and video-assisted replays give a third-eye to the referee. AI-powered current and upcoming algorithms provide insights that can add value to the game. John Hagel stated that:
"If we do it right, we might be able to evolve a form of work that taps into our uniquely human capabilities and restores our humanity. The ultimate paradox is that this technology may become a powerful catalyst that we need to reclaim our humanity."
Artificial Intelligence in Soccer Boost Performance
AI tools and techniques are being employed in applications to judge sports performance. These applications automatically analyze the playing strategy of the sport by providing real-time precise feedback to boost performance and decision-making while playing. These applications use sensors in biomechanics to represent athletes' movements in 3D. Visualizing game information uncovers how players play, not exactly how they rank. Conventional sports analytics is regularly used to deliver details like shots taken or to compare player performance and statistics, yet a mechanized strategy dependent on deep learning strategies breaks down athletes' decision-making. It furnishes mentors and teams with a real-time tool to help evaluate defensive athlete performance in any game situation.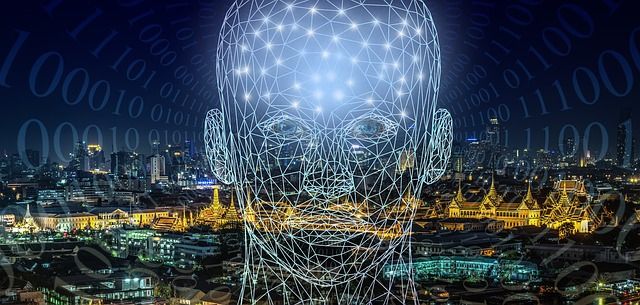 Artificial Intelligence recommends the right salary for a Football Player
Data Scientists utilized machine learning and data science to investigate the pay rates of pro footballers. Are the world's most generously compensated football players overpaid? A computational model was created to show the world's most overpaid and underpaid players and to recognize abilities that can acquire footballers more Euros. The computational model shows Lionel Messi is the world's most overpaid football player. Some expert European football players are procuring stunning compensations while different competitors on a similar football pitch acquire substantially less. This may lead numerous football fans, contemplating whether these competitors are worth such high compensation. For instance, FC Barcelona hotshot Lionel Messi procures many thousands more than different players.
Artificial Intelligence creates future Superstars of Football
'Football vision' as significant as ball aptitudes, specialists uncover young footballers would improve from additional time figuring out how to peruse the field and less on ball abilities. Youthful footballers would turn out to be better players if mentors invested more energy preparing them to assess the field and less on concentrate on ball skills. Figuring out how to peruse the game is as critical to youthful footballers as kicking a ball. Another examination, which featured Frank Lampard and Steven Gerrard as stars who fused the procedure into their interactivity, approaches mentors to invest more energy preparing emerging players to understand the situation on the field and less on ball abilities.
Artificial Intelligence diminishes injury and improves recovery time
At Florida Atlantic University, Scientists are training machines on how to foresee recuperation time from sports-related trauma, caused by a blow to the head, dependent on side effects like migraine, giddiness, and tiredness. Results from their investigation can be utilized as the establishment for the decision-support system that would assist physicians with creating a personalized treatment for injured athletes. Soccer players' head injury threat could be diminished with basic adaptation to the ball. Up to 22% of soccer wounds are temporary trauma that can result from players using their heads to pass the ball during a game. To diminish the danger of soccer player head injury, another study analyzed variables influencing top effect force during soccer headers and suggestions for the moderation of head injuries.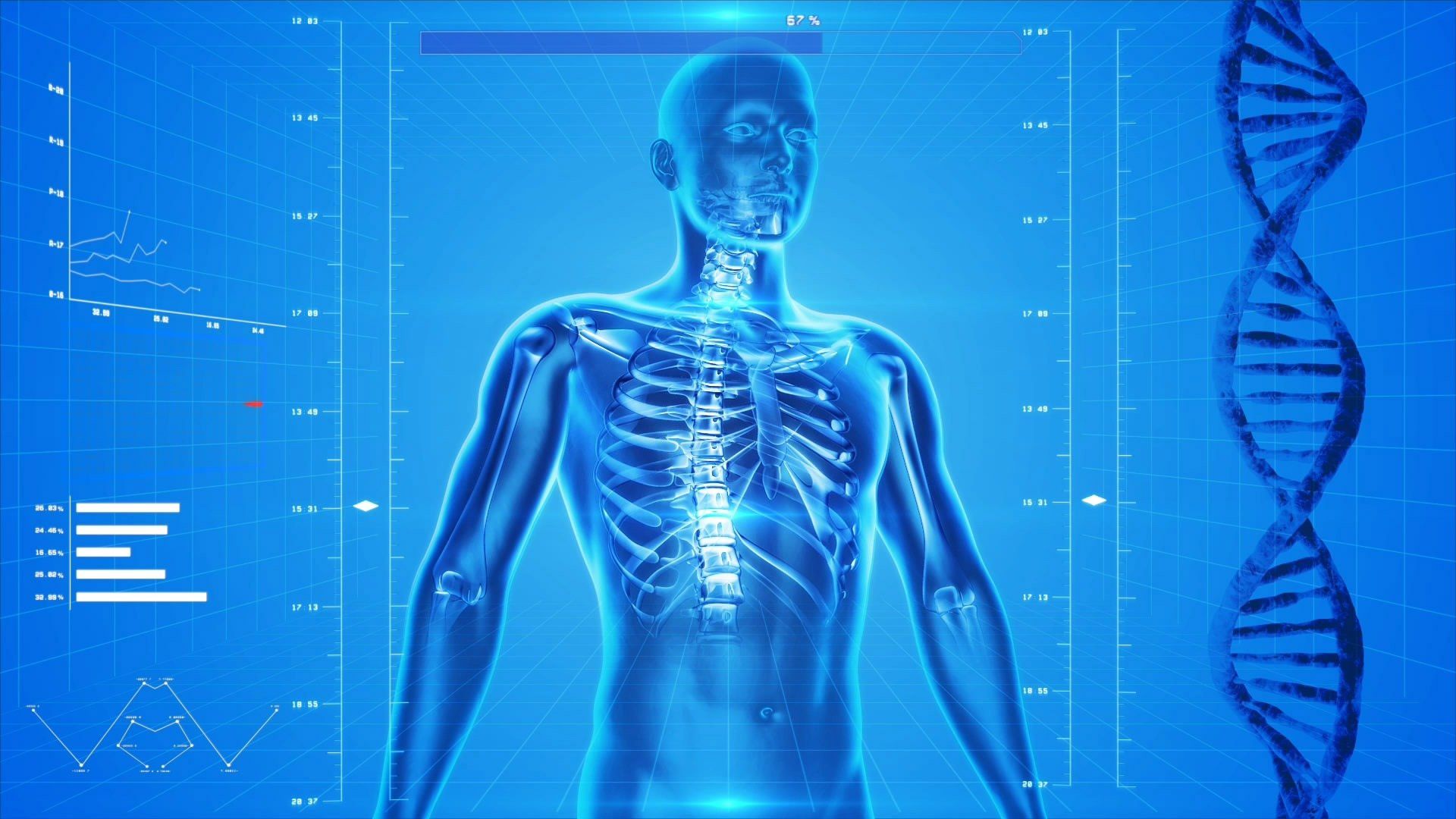 Other advantages of AI in Soccer
Artificial intelligence helps in generating billions of dollars every year for American Sports Industry. AI's potential in sports is gaining popularity, and a new culture of analysis is started in the sport's world. Calderon has played soccer in his entire life; he stated that:
"AI brings significant value to the table and can make a big difference for the revenue and profit leagues and clubs"
The right AI gives a company a chance to gain and retain its worthwhile goals for a more extended period. It predicts changes with the change in variable and tells about the most valuable times and dates. For instance, AI finds the best cost of fans' tickets for international professional soccer matches. The assistant manager of the club, Martin McCarthy, started working with IBM Watson on a project for pre and post match analysis. He said:
"We used the tool and it was really helpful in competing. I used it to look at previous performances and upcoming fixtures, and we used the tool to build relationship with the players. There is no favoritism as AI removes the emotion from decision-making. It just shares facets to help you make better decisions."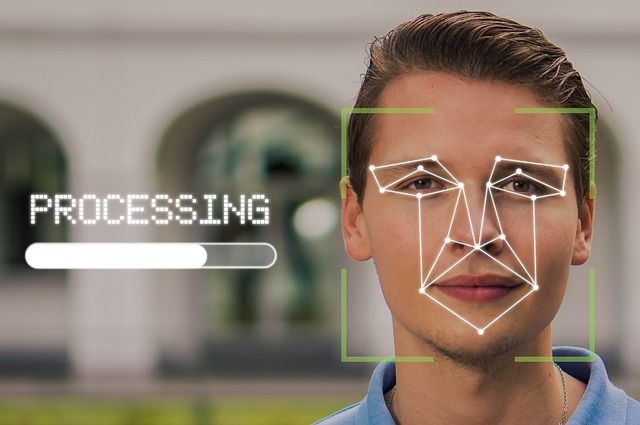 Interesting Applications of Machine Learning in Football
1. Kickoff.ai
It is used to predict match results based on past data stored in it using a Bayesian interface. It indicates the final results as the conditional probability of past events to rate the winning chances. They take dynamic inputs of data from the team at different intervals of time.
2. A Hybrid System Developed at Loughborough University
The current player's performance analysis is a time-consuming process, and AI is aimed to replace this traditional method. It comes with limitless video-readings that help to access player's performance and different events occurring during the game. The old ways were slow, time-taking, inconsistent, and more biased as humans handled the data. AI is here to overcome these significant issues; the lead director and his team members developed a hybrid system. It uses camera-based automated options, having deep learning, and computer vision knowledge. The primary goals of this technology are:
2.1. Body-pose and Limbs Detection
The scientists used deep convolutional layers to understand hidden patterns and extract unique features from big data. For instance, this technology helps analyze thousands of match recordings, multiple teams, players' movements (running, kicking, and walking), and camera poses.
2.2. Assessment of Player's Performance Stats
It accesses and geo-locates every player on the pitch concerning the player next to him in the game. It enhances coordination between the team members and improves winning chances.
2.3. Camera Stitching
There was an issue of limited filed view in college that gave rise to this camera stitching technology. Hence, they installed a cheap, robust GoPro methodology of the automated camera with the assistance of their industry partner, Statmetrix. Excitingly, this camera stitching technique covering a large area is commercially available to analyze a player's performance.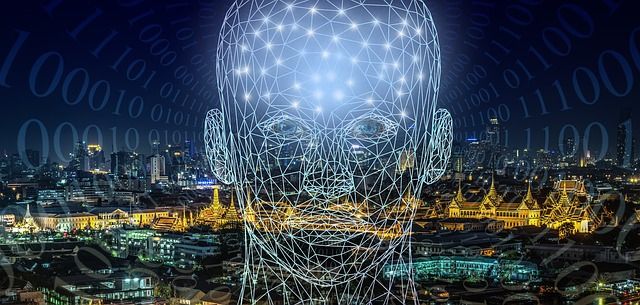 3. SciSports
SciSports is an outstanding company that offers solutions to track the player's performance and also scouting information. It is an international sports analytics organizationthat provides football intelligence data to professional football companies. They use machine learning capabilities for managing professional teams on different levels. Their potential data-intelligent software can track more than half a million players all around the world. Plus, it searches for rising talent and then updates the client and helps recruit the right talent. More significantly, the creator of SciSports wants to get the maximum potential of AI in soccer with the implementation of deep learning.
4. GAMEFACE.AI
They offer an instant gathering of data points, including goals, fouls, free kick, and shots from one scene in a video to another for analytics. Furthermore, they provide a fantastic management feature of "searching for custom-created traits" for all associated players. The accurate coordinates of every player are spatially oriented with the coordinates in real-time. An additional interface for particular heat-maps helps in analyzing the positions of players.
5. SPORT LOGIQ
It comes with an outstanding UI-based database for clients, which redefines all the applications as mentioned above. They offer physical and contextual detailed information from the game, like candidate position, movement in an x-y coordinate, and trackball movement in real-time. Their target is to cross the global scouting market, recruit players, and analyze teams with excellence.
6. Sports Technology Lab
Hakuhodo DY Holdings Inc. and Hakuhodo DY Media Partners Inc. joined their efforts to develop Sports Technology Lab. It offers analytics based on innovative deep learning in association with Preferred Network Inc. They developed PitchBrainFootball analyzer tool with four major functionalities:
Detect scenes and tagging automatically
Estimate different body poses with supreme computer vision algorithms.
Unique options for visualization
Team categorization
They introduced tracking chips and sensors that help in the perfect detection of body postures of players. Thus, it involves modeling and high-level predictions about scenes and ball positions.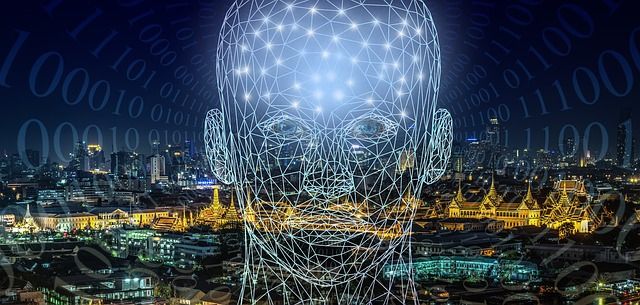 Top 5 AI Trends in Football
1. Offering Referees, A Third Eye
The Goal Line Technology (GLT) and Video Assistant Referee (VAR) are the two advanced technologies that sharpen the game with AI. These methodologies are helping referees to make the right decisions during matches. GLT involves accessing the ball if it crossed the goal line or not, while VAR consists of reviewing the head referee's decision. AI-powered advanced GLT takes the adventurous game to the next level of excitement. The Cairos Technology (German company), in collaboration with Adidas, developed a particular ball with the Goal Decision System (GDS). It produces a sound in the referee's headset via an embedded microchip to tell if the ball crossed the goal line or not. Plus, it can pick up the errors which a human eye can ignore easily. The optical tracking technology of AI is immense in augmenting the field during a football match. The updated system is different from the conventional VAR offside system, where humans are not required to make a decision.
2. Strategic Decision Making
Artificial intelligence has the potential to plan and refine game strategies for providing exceptional perfect decisions. In the past, decisions were taken on several bases:
The coach made a significant decision based on his experience.
Strengths and weaknesses of the opponent team
Previous successful match strategy
Overall historical information
The team had to follow these rules, but now AI has changed the game. The AI tools are helping in data analysis in several ways:
Developing tactics that help make decisions and select team members.
Eliminate emotional factors in preferring one player over another.
Leatherhead FC English football club adopted this AI technology to plan a particular strategy for its team. Moreover, it has joined hands with IBM to check Watson's technology in the ground. The technology also answers all queries of players.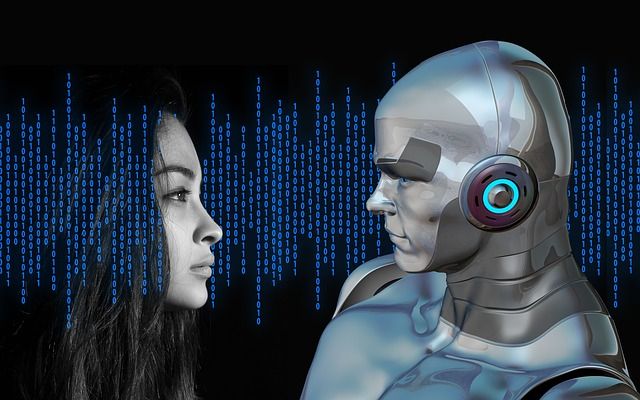 3. Improvement in Team Performance
EPTS (Electronic Performance and Tracking System) comes with wearable optical technology that tracks, monitors, and analyzes players' performance. The players wore them between their shoulders and kept in place by the vest. The sensors are embedded on the device are involved in measuring factors like:
The distance covered by a player.
The area on the filed where a particular player spent more time.
Plus, their heartbeat rate.
However, the International Football Association Board (IFAB) has allowed using this camera-based wearable technology since 2015.
4. Enhanced Fan Viewing Experience
The soccer industry is adapting AI cloud-based solutions to get more in-depth insights about every event. It provides real-time forecasting service to fans about when a goal occurs and the team's success chances.
Bundesliga, Germany's premier football league, selected AWS to share more in-depth insight into the game's live broadcast. Further, it will automate the process of tagging and searching match highlights.
5. Predicts Match Outcomes with Reduced On-Pitch Injuries
Olocip is a Madrid-based company that explored the success of ML (machine learning) algorithms in predicting the success and failure in the field. The company developed a system and claimed that its AI-powered technology could forecast what will happen in the next fifteen minutes of the game. Its design works on predicting the game's outcome by considering the variables generated by its network. The model estimates the changes in variables and their effect on relevant goals.
According to the company's researchers, the given technology also reduces the chances of on-field injuries. Hence, it alerts players on the field and determines when they need rest to stay energetic throughout the game. The National Football League uses AI to predict the consequences of the head's collision, and if it's high, then suggest the player take rest for a particular time.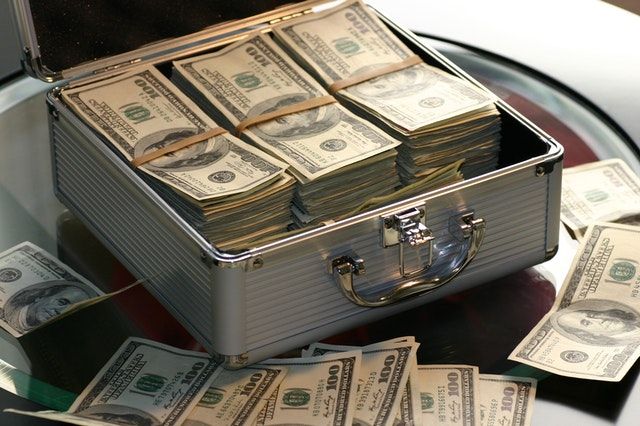 Failure of AI in Soccer: AI Camera Fails in Distinguishing a Ball and a Bald Head
AI technology is also known as a brittle technology by researchers as it lacks a human-like understanding of a phenomenon. Machines can never cross humans in dealing with real-world complexities and ultimately cause the quick and unusual failure of AI.
The Scottish Soccer team Inverness Caledonian Thistle FC deployed an AI-powered camera, which best explains artificial intelligence's brittleness. During COVID-19, people stopped going to the stadium to attend matches, and clubs announced live game broadcasting dates. The club members decided to use an AI robotic camera technology that tracks ball movement instead of a human-eye camera. Its purpose was to offer viewers a full detailed view of the match, even staying at home.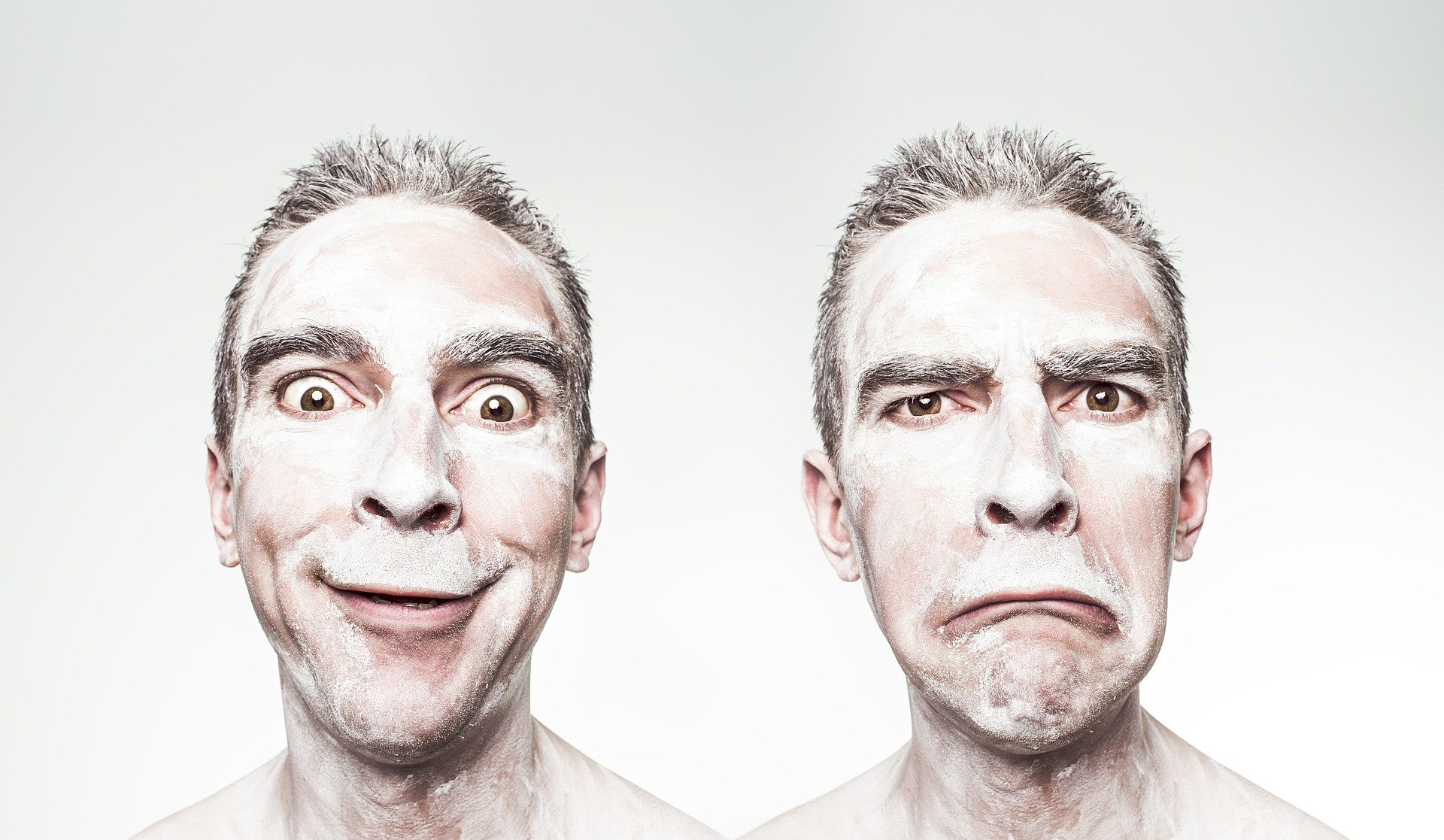 The club announced a Pixellot System with in-built AI cameras with ball-tracking technology. It was capable of capturing HD footage of all games at Caledonian Stadium to broadcast season-ticket holders in real-time. But unfortunately, the AI camera confused the bald head of a linesman for the soccer ball repeatedly. The company resolved the issue, however, after the completion of the game. Many viewers also complained about this fault as they missed their team scoring high because the camera considered a bald head as a ball. People suggested that the Lino should use a hat to avoid this ambiguity. A spokesperson added:
"Last month we produced 105,000 hours of live sports without any staff at the venue. That's roughly about 50,000 games. In one of the games there was indeed a tracking problem that was addressed"
The object recognition technology still needs improvement, or the team should implement the rule of wearing a hat for a bald lineman. A human can never make this kind of mistake, but it can be expected from technology with limited knowledge of differentiating a human head and a ball.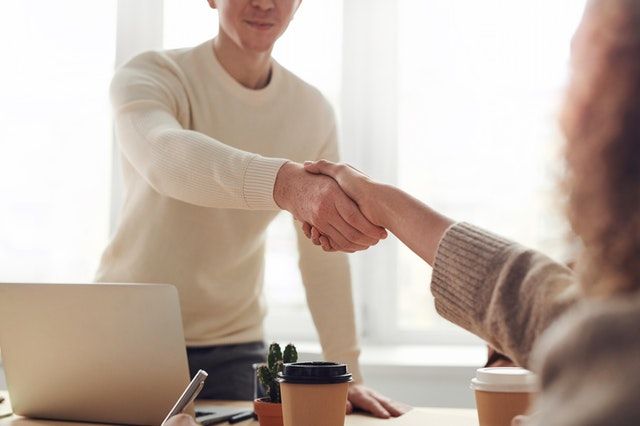 Summing Up
There is a significant impact of AI techniques in sports analytics, including machine learning and deep learning. These help in every domain of games, especially in football, where big firms offer high revenue generation. The technology aids management staff, scouting network, recruiting managers, financial bodies, and team coaches. The AI-powered software helps in analyzing football team performance and predicts their winning chances in a particular match. AI and technology have tremendous potential to approach unseen heights of innovative advancements in this field.
Cheers :)