Artificial intelligence enhances human interaction with technology and technological gadgets, which have merged into every aspect of our daily lives. With the aid of AI, machines may continuously enhance their services by learning from the available data from previous interactions. With only the aid of a smartphone, it is simple to use AI's benefits. Applications that leverage AI technology to make various difficult jobs easier and improve the user experience are available via the best AI apps for android phones.
The emergence of cutting-edge computer and analytics technology will fuel industry expansion. The requirement for business choices enabled by context and preferences, followed by the automation of numerous processes, is encouraging intelligent applications across sectors.
It is projected that the major technological advancements in IT infrastructure will increase market demand. The market for mobile artificial intelligence was estimated to be worth US$ 2.73 billion in 2021 and is projected to grow to US$ 20.46 billion by 2029 at a CAGR of 28.58%. From $8.56 billion in 2020 to $84.80 billion in 2030, the global mobile artificial intelligence (AI) market is projected to develop at a CAGR of 26.44%. Global Market Insights estimates that the market of best AI apps for android phones was worth US$15 billion in 2020 and is expected to grow at a CAGR of more than 35% between 2021 and 2027.
Why Are Artificial Intelligence Apps Required Right Now?
Numerous tasks have been made simpler for us by applications. With the development of information and communication technology, the advent of artificial intelligence has been a significant benefit for all of us. Artificial intelligence-enhanced applications have achieved remarkable success across several sectors.
With the daily evolution of these AI applications, we will soon see how artificial intelligence supports the complexity of human intellect. These best AI apps for android phones have brought machines and people closer together.
Google Assistant and Apple's Siri are the gold standard of the AI sector, and they have significantly streamlined our job by reading our emails, letting us purchase online, and placing phone calls on our behalf. These AI apps have significantly increased the functionality of our devices.
But there are many more functions in today's AI apps than one can even begin to imagine, thus Google Assistant and Siri are the starts of artificial intelligence.
More AI applications go viral each year, boosting their owners' visibility and financial success. Some of these applications even came to be mandatory. In this post, we provide successful examples of top android apps 2022 to help you learn more about what AI does to make smartphone devices so popular.
5 Best AI Apps for Android Phones in Fitness & Health Category
1. Google Fit: Tracking Your Activity

Nearly no app is better in compatibility than Google Fit when it comes to providing a brighter picture of your general health, calculating calories burned, using GPS to record your workouts and races, and monitoring your heart rate over time. Google Fit is one of the most comprehensive options in the list of best AI apps for android phonesin addition to the default fitness monitoring option for Wear OS devices. The software tracks how many full minutes you spend moving throughout the day using a novel "move minutes" monitoring mechanism. Further, it deducts "heart points," credited for harder workouts like brisk walking and running.
Fit is one of the best fitness apps that also records the number of steps you take, mileage, and energy you burn. Additionally, it monitors your pulse rate, body weight, and duration of slumber.
2. Argus Calorie Counter Diet, Ac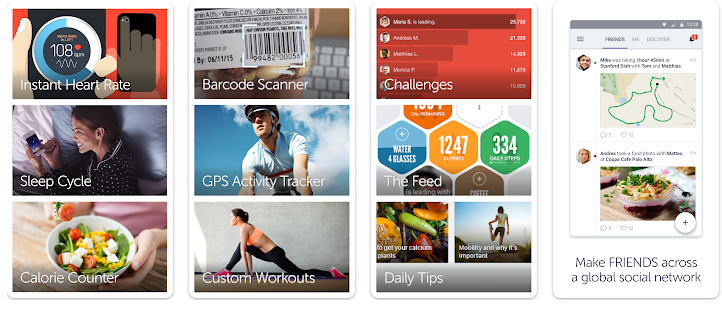 Created by Azumio, the company behind Sleep Time and Instant Heart Rate, two other well-known fitness AI applications. Argus users may track their weight quickly, daily caloric expenditure, distance walking, and other data. The variety of fitness services and technology that Argus can connect to, like the Garmin app, Dexcom glucose meters, Strava, and Google Fit, gives it great versatility. Utilize your smartphone to instantly measure your heart rate, track your movements and steps using GPS or an activity tracker, burn dozens of calories with video-clipped workouts, share your accomplishments with a social network of millions of people, and get the most out of your sleep with Sleep Time so that you wake up feeling rejuvenated every day. This app is unique in the entire.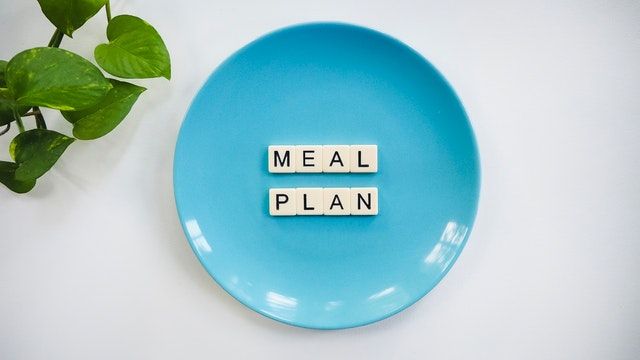 3. Walk with Map My Walk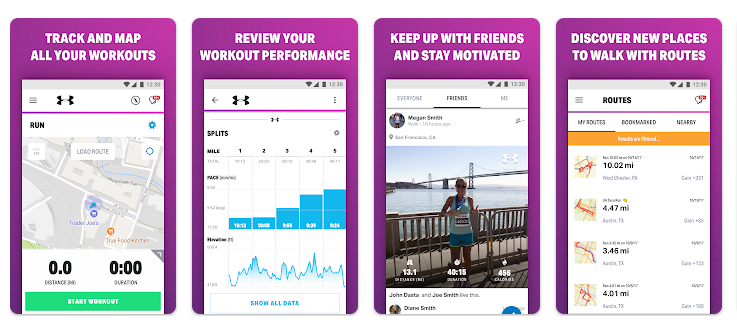 Using this one of the best AI apps for android phones, you can create unique training schedules, get coaching advice, and participate in community contests. The app is flexible whether you work out at home or on a regular path. You may subscribe to this best fitness tracker app premium tier if you want more resources for your skills training and individualized coaching. You can link it with various devices and applications, including Google Fit, Garmin, and Android Wear.
4. FitOn: Best Artificial Intelligence App for Android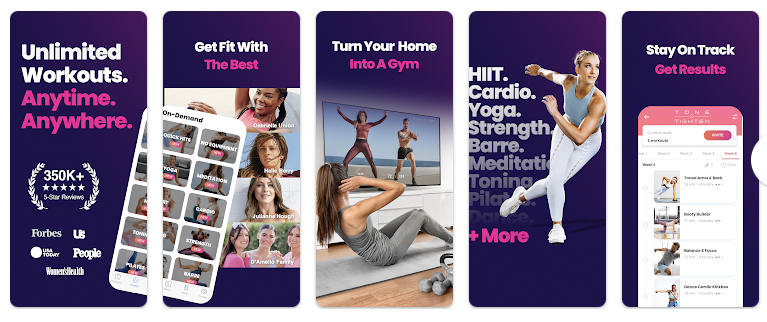 By setting fitness objectives, you may take control of the situation by installing the best fitness tracker app. You may perform various activities at home with FitOn, including cardio, yoga, and Pilates. It's the ideal app if you want to exercise while working remotely or if you'd rather remain in than go to the gym.
Even 10-minute workouts are available on this best fitness app if you're limited on time. FitOn includes all the tools you need for your fitness and stress-reduction requirements; raise your heart rate with your workout plan and utilize it to focus on particular body regions. FitOn is also ranked as one of the best AI apps for android phones including materials to assist you in managing your anxiety symptoms through relaxation techniques and exercises. FitOn is the ideal supplement to support your overall well-being since maintaining your mental health is just as vital as maintaining your general health.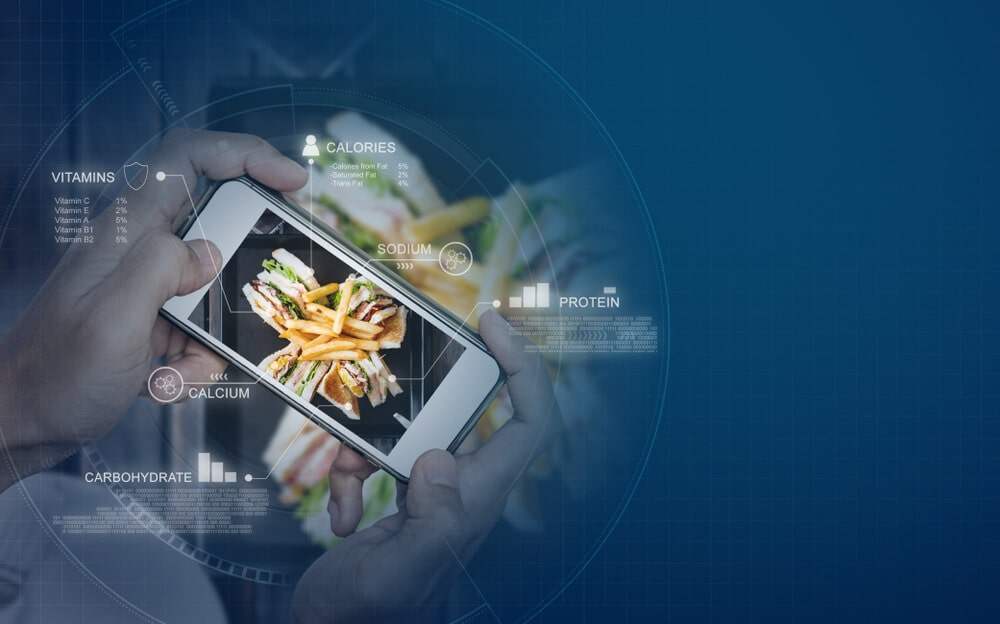 5. FatSecret's Calorie Counter: Fitness App for Android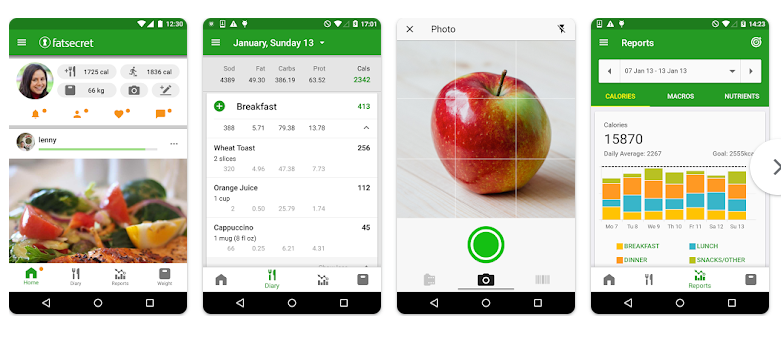 Even though My Fitness Pal is the ideal all-in-one meal tracking program, you could choose a straightforward and cost-free alternative (no premium membership required). The ideal substitute for calorie counting is FatSecret, which we have in the list of top 5 AI apps for android. Like My Fitness Pal, you may still scan item barcodes and log calories using image processing technology.
You may also access a notebook, a calendar, and a picture album to keep track of all your accomplishments. No matter what primary health app you use, FatSecret, health app for android also supports connection with Google Fit, Samsung Health, and Fitbit, so you won't have to worry about losing your facts!
5 Best AI Apps for Android Phones in Photo Editing Category
1. Prisma Android AI App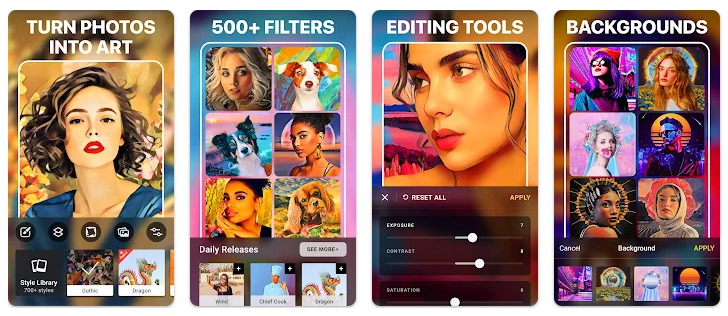 Prisma, an AI photo enhancer software that turns your photographs into paintings, is arguably the most well-known software and the godfather of best AI apps for android phones. Using Prisma's art effects, you may make your photo appear as though Picasso or Munch painted it. The art filter library of this artificial intelligence app has more than 300 different styles. Because Prisma regularly publishes unique styles and new art filters, you'll always feel energized with the software. After adding art filters, you may further improve the outcomes with the app's image improvement capabilities. The contrast, clarity, brightness, and intensity may change in the "photo enhancement mode" using various tools, much as in a typical photoshop.
You may follow people, find new photos, exchange projects and inspiration, and talk with other artists in the Prisma community. Premium editions are $8 per month or $130 annually.
2. Remini, AI Photo Editor 4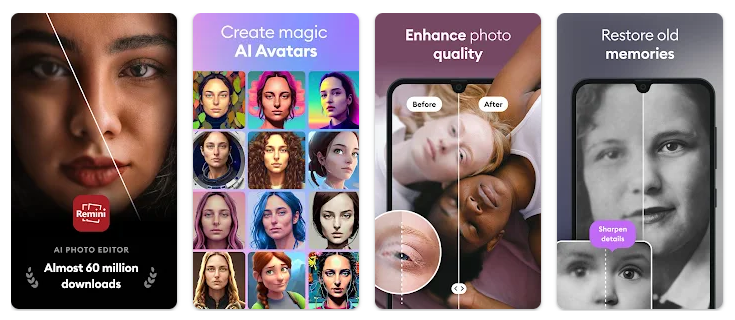 Remini improves the overall quality and the best app for converting grainy, low-definition photographs into crisp, high-definition ones. This AI photo enhancer cleans up and improves the quality of photographs that are grainy, low-quality, or damaged in a matter of seconds. With AI picture editing tools that refresh your photographs, Remini is one of the top AI apps that prepares your regular photos for social media. You may even make changes to old photographs to surprise your loved ones!
This photo enhancer app includes AI editing tools like repairing blur and scratches, improving photos and videos, and high-quality picture repair.
3. Painnt: Best Android App for Paintings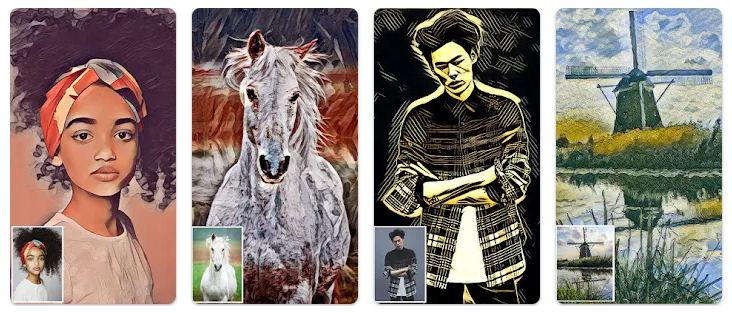 Using AI technology, Painnt is one of the new AI apps that can transform ordinary photographs into stunning paintings with its color schemes, brush strokes, and movable HD filters. With more than 1,000 filters to choose from, Painnt is one of the top best AI apps for android phones that offers a wide range of styles, including traditional, graphic novel, futuristic, artistic, and patchwork. The software allows you to produce high-resolution drawings and examine and alter parameters for unique-looking art. Your work may be saved or sent to loved ones via email or social media. The Painnt app invites its users to join a community where they may share their artwork, get critiques, and find inspiration. This AI editor program has an in-app subscription option; however, the free version has output resolution restrictions, advertisements, and watermarks.
A subscription cost of this AI image software costs $1 per week, $2 per month, or $10 per year, and it gives you access to the whole app store and the ability to make custom filters, process photographs in HD, and hide the watermark.
4. Enhancing Photos Using Vividit

This AI photo editing software fixes damaged, grainy, or low-quality photos and instantly raises their quality. Vividit is an AI based photo editor that stands out your normal images and make them appropriate for instant social media posting thanks to AI photo editing technology.
With tools including picture sharpness, color management, cartoonist selfie, portraiture anime, black and white photo colorizer, backdrop blur, and more, Vividit is one of the best AI applications that can automatically enhance your image resolution. Download now to see how convenient modern AI technology is for daily use!
5. Deep Art Effects: Image Editor AI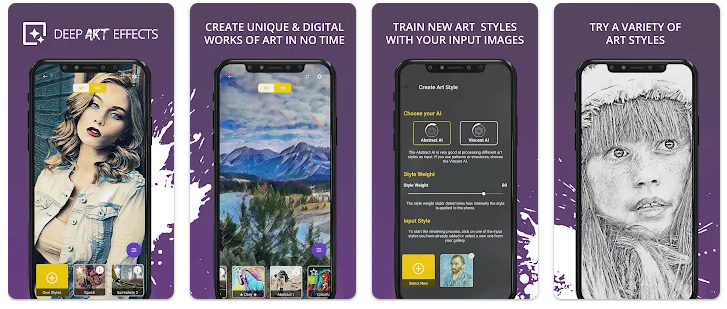 With a little assistance from artificial intelligence, Deep Art Effects enables you to turn images into artworks evocative of famous artists like Van Gogh, Monet, Picasso, Dali, and many more. Over 50 freestyles, frames, and illusions are available. Machine learning techniques and neural networks are used to run the app. Your photographs are never transferred through other parties, and the image rights remain with you. Your social media sites are the only option to spread them. Upload your photograph, select a style, and you'll have your finished product in less than a minute.
This artificial intelligence photo editor in the list of best AI apps for android phones offers full HD quality (1080p), fast, practically real-time picture processing, more than 40 well-known artist filters, customizable filter severity, and protected data transport over European infrastructure. You may purchase an ultra-HD print edition of an artwork (3840p) without a watermark and manage your art collection in the cloud. The premium edition removes advertisements, gives more styles, erases watermark information, and delivers full HD.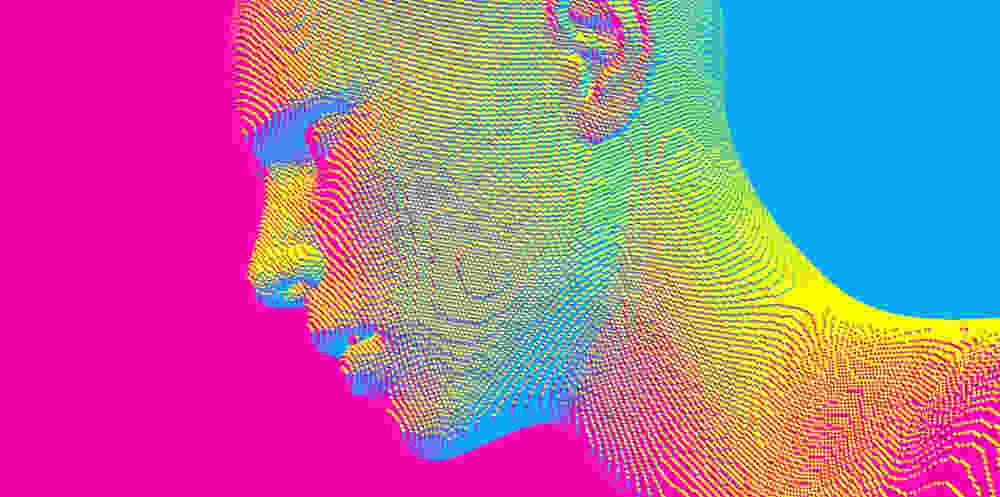 5 Best AI Apps for Android Phones in Planner/Productivity Category
1. MindMeister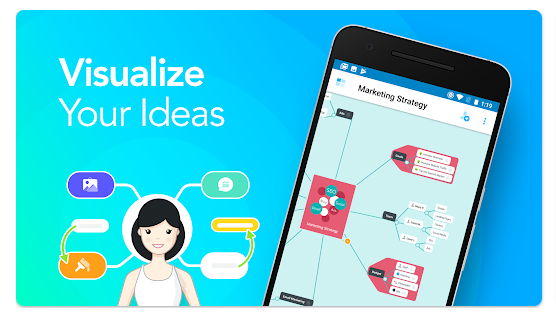 Here is the search for productivity apps is ended. To help you envision your ideas and work with others instantaneously, this software uses an innovative mind-mapping approach, which is guaranteed to appeal to those who learn best visually. It's ideal for generating ideas, taking notes, organizing projects, and a variety of other activities where you'd like to have the overall picture presented in a lovely graphical manner. You may make up maps with a free Basic account. You may change the text style and map theme for each one.
You may enrich your mind map by including links, comments, projects, views, files, symbols, emojis, and photographs and adding sibling and child thoughts to your primary theme. After integrating them, you may drag and drop additional subjects and ideas to reorder their appearance on your map. MindMeister, one of the best AI apps for android phones offers three monthly plans for individuals who desire infinite mind maps and other specialized capabilities: Personal, Pro, and Business. The personal plan is ideal for single users, while the Pro plan works well for groups.
2. TickTick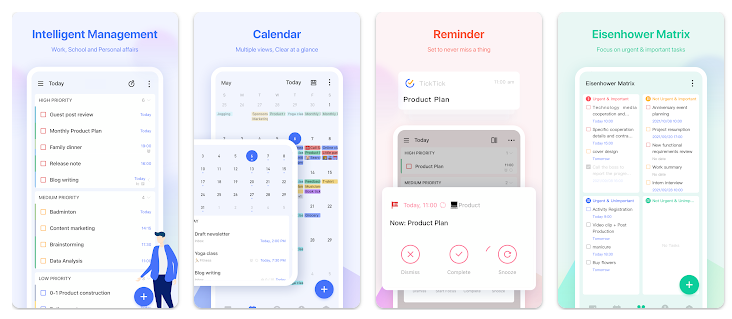 Productive individuals use to-do lists in their routines. The to-do list is one of the most common yet most useful tools in best productivity apps android for organizing and managing your workload.
It is difficult to balance conflicting obligations in personal and professional life. This productive app TickTick revolutionizes the to-do list technique to help us. You will remember a meeting or assignment thanks to its automatic reminder system. The app also offers five unique calendar displays so you may personalize how you perceive your day and utilize your timetable.
The nicest element of TickTick is its connectivity function, which enables user collaboration and makes it one of the best AI apps for android phones. It's a terrific tool when your to-do lists depend on others, whether you're organizing a family excursion or working on a project with coworkers. TickTick can interface with over 10 networks and has over 30 functions. It is a versatile tool for everyone who values preparedness and wishes to be productive.
3. Chanty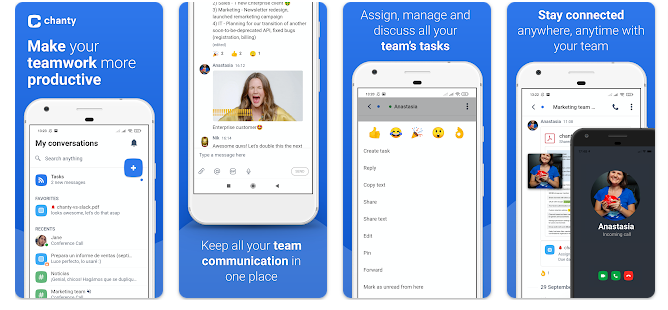 Technology for effective teamwork called Chanty  is one of the best android productivity apps claims to improve productivity by 55%. Thanks to the conversations' impeccable organization and effective task management system, you can turn each text into a note, specify due dates, and assign it to the right individual. Moving to a Kanban board and utilizing the simple approach to organizing all your chores in one location may also enhance your productivity. By adding other AI applications to Chanty, one of the best productivity apps and reducing the burden of moving between them, you can do more than communicate at low to no cost charges. For one-on-one or group calls, Chanty offers audio and video calls. So, let's finish more stuff together.
4. Evernote: A Note-Taking App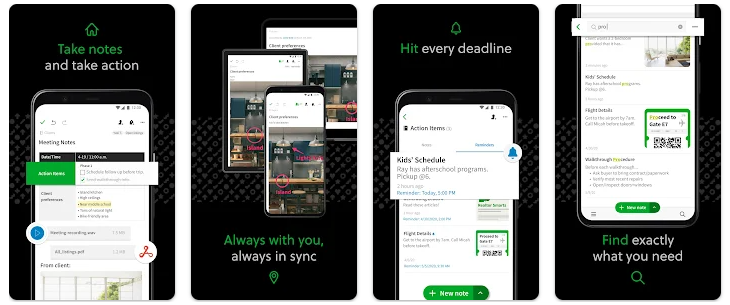 This software is one of the best AI apps for android phones if you take a lot of notes or want a convenient location to save all digital documents. Evernote is in the list of best android apps that began as a straightforward digital notepad but has since evolved into much more. You may use the program to record and store projects, pictures, drawings, files, and audio in addition to taking notes. These elements can then be arranged into unique notebooks.
Although Evernote is one of the best productivity apps available for free, it does have certain restrictions. You may purchase a Personal or Professional subscription if you want more from the app. When you upgrade, you'll have significantly more data storage for regular uploads, a larger note size, multitasking, Google calendar sync, access to the app's start screen editing options, and PDF annotating capabilities.
5. Internxt: File Storage App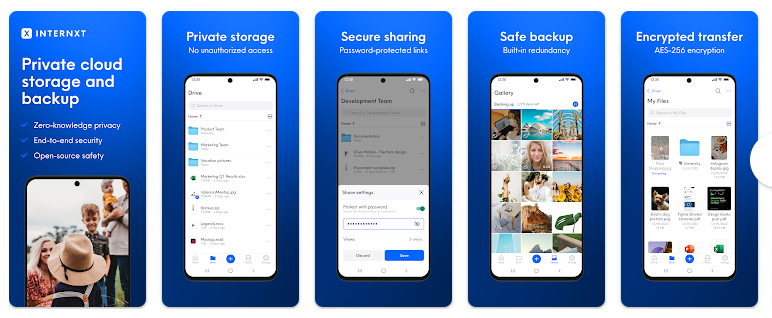 Secure and private Internxt is one of the best productivity android apps that offers a cloud infrastructure storage and sharing platform. End-to-end encryption is used for all submitted files and images, and users may even restrict how often the content can be shared. Moving files is a cinch thanks to Internxt's integration with other well-known services, including Google Drive, Microsoft OneDrive, Dropbox, and Apple iCloud. No matter where the wind takes you, enjoy incomparable security.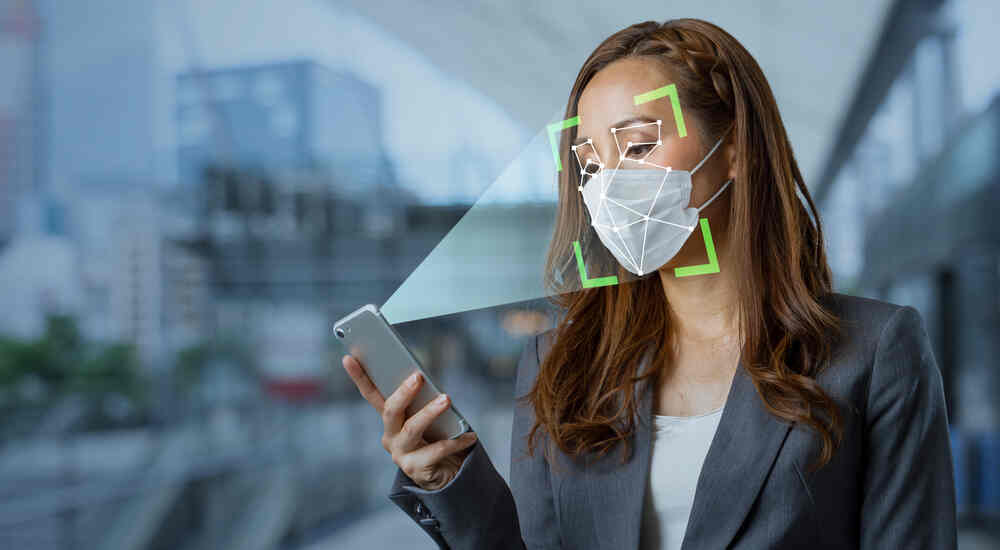 Conclusion
Artificial intelligence today is too advanced for what is available in the Google Play store. Many other best apps for android are making gradual progress, but thanks to advancements in AI, the market for the best AI apps for android phones will soon undergo a revolution. AI-based apps should be your next target if you run an inventive firm and wish to expand by utilizing cutting-edge technology. The projection emphasizes the rising need for AI-based solutions and the countless business prospects available to technopreneurs. By learning from previous user engagement, artificial intelligence has made it possible for these programs to help users be more productive and have a more customized experience. AI-based applications have elevated the idea of "ease of service" and will continue to do so in the future.