When smartphones were introduced in the early 1990s, the main excitement was face-to-face conversations with our loved ones. Over time, the tech giants who leveraged AI, succeeded in powering their smartphones with numerous unimaginable and life-changing features to give a more exciting experience to their users. Apple, the world's largest tech corporation, leads the race to occupy its iOS devices with cutting-edge technology. By leveraging Artificial Intelligence and ML, Apple is enabling developers to build AI apps and serve its users in a better way.
"There's an App for that" is the tagline Apple has been using in TV ads since 2009 to proclaim the solution for everything in the form of apps. Apple's App Store hosts above 2 million apps to create ease and peace in our daily lives. If you explore it, you will unearth various AI apps for iPhones and iPad. Apple is continuously improving its iPhone and iPad apps; you can turn your handset into a fitness tracker or a task planner. From Google Maps to AI-driven Siri, each AI app is creating ease in our lives in incredible ways. This blog will discuss the best AI apps for iPhone and iPad in different app categories.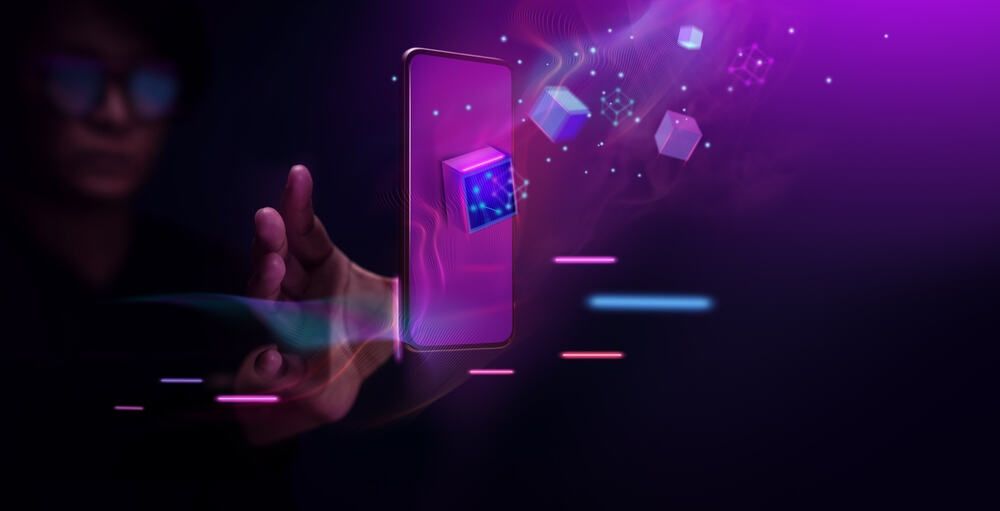 Intelligent Mobile Projects with TensorFlow: Build 10+ Artificial Intelligence apps using TensorFlow Mobile and Lite for iOS, Android, and Raspberry Pi
5 Best Learning AI apps for iPhone and iPad
1.    Socratic – Free Learning AI App for iPhone and iPad
Currently Owner: Google LLC
Rating: 4.8
Compatibility: iOS and iPadOS 12.0 or later
Socratic ranks among the top AI apps for iPhone and iPad in the education category. It is a free app driven by Google AI that helps you understand any question from your homework at high school or University, improving your learning skills. You just need to ask a question you are looking for the answer to or take a picture of your homework questions. Socratic uses AI to find the best online resources and delivers a visual explanation to make your concepts clear.
Key Features
Socratic AI app leverages text and speech recognition technology to provide support in math, social studies, literature, science subjects and more.
Either take a picture or read the question; this AI app for homework will find the best online material and will provide you with relevant informative video for a visual explanation or a step-by-step guide for solving your problems.
The Socratic AI app supports various disciplines. This iPhone and iPad AI app provides solutions for a wide range of math subjects, including Calculus, Algebra, Trigonometry, Geometry, and multiple science subjects like Biology, Chemistry, Physics, and Environmental Sciences. It also supports Literature, Social studies, and the US and World History.
Socratic collaborates with teachers and experts to deliver useful and authentic information regarding any subject.
See all 2 images Develop Intelligent iOS Apps with Swift: Understand Texts, Classify Sentiments, and Autodetect Answers in Text Using NLP
2.  ELSA Speak – Learning AI App for iPhone and iPad
Developer: Elsa Corp(co-founder and CEO: Vu Van)
Rating: 4.8
Compatibility: iOS and iPadOS 14.0 or later
Elsa Speak, trusted by more than 400 organizations worldwide, is an AI-driven speech assistant to improve your English-speaking skills. This is one of the top-rated AI apps for iPhone and iPad that has won several competitions for the best online learning app. It listens to your pronounced words when you speak, analyzes them and identifies how close your accent is to the American English pronunciation rules by showing your results in a color-coded system of green, yellow and red.
Once analyzing your pronunciation, this AI app offers audio tips to help you improve your English-speaking skills. It covers all English sounds with more than 6000 exercises and 120+ topics on Job interviews, business, daily life and more. You can pick any particular topic, like a Job interview, and Elsa Speak will help you improve your accent by 40% within just one month. It is a perfect AI app to prepare for IELTS and TOEFL exams. Compared to the offline training course, ELSA speak reduces the training cost by 25-30 times.
Key Features:
It is a SaaS-based app that uses speech recognition technology to improve your English accent and vocabulary.
This iPhone and iPad app takes a quick speaking test to assess your language proficiency. Elsa Speak provides customized lessons and curricula based on your test results.
It tracks your progress and provides feedback.
Best for Airline companies, banks, healthcare and hospitality industries.
Price Plan:
Free version – limited access.
Yearly Subscription: starts from $6.99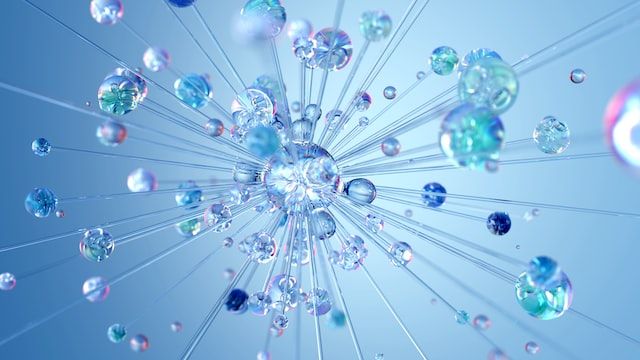 iPhone 11, 11 Pro & Pro Max
3.  Chegg Study for Homework Help – AI App for iPhone and iPad
Developer: Chegg, Inc.
Rating at App Store: 4.7
Compatibility: iOS and iPadOS 14.0 or later
This AI app offers textbook solutions from experts to help you improve your grades. Just take a snap of any problem you are looking for a solution related to your homework. Chegg study's AI algorithm will analyze and provide you an authentic solution for that.
Key Features:
Massive library has a step-by-step guide for Textbook solutions.
Solution for more than 60 million homework questions and 500 million flashcards available in the library.
Assists in homework for 80 subjects and multiple courses.
24/7 experts help available.
Videos available for detailed guidance.
Price Plan:
Free
Basic Plan: $15.99/month
4.  Cymath for Math Problems – AI App for iPhone and iPad
Developer: Cymath LLC
Rating at App Store: 4.6
Compatibility: iOS and iPadOS 9.0 or later
This is one of the most used AI apps for iPhone and iPad designed specifically for Math problems. Either type your math problem or take its picture; this iPhone and iPad app provides you with a step-by-step guide for its solution.
101 Labs - Python: Hands-on Python Certification Training Labs
Key Features:
Algebraic Solutions: Factoring, trigonometry, logarithms, exponents, polynomial division etc.
Calculus solutions: Product rule, chain rule, integration by parts and partial fraction etc.
Graphing: Graph generation, asymptotes, rationalizing, substitution and many more.
Price Plan:
Free
In-app Purchases: Cymath Plus@ $4.99
Developer: Microsoft Corp.
Rating at App Store: 4.4
Compatibility: iOS and iPadOS 12.0 or later
Seeing AI is a free app that describes the world around you. This AI app, particularly created for iOS devices, has a talking camera that identifies and describes faces, emotions, objects and text to the blinded and visually-impaired community. It can also scan barcodes. Seeing AI is among the best AI apps for iPhone and iPad; that is available in 70 countries and supports languages including English, French, Japanese, Dutch, German, and Spanish.
Seniors Guide to iPhone 14: The Most Easy-to-Follow and Intuitive Guide to Master Your iPhone. Best Tips and Screenshots for Senior Beginner Users ... Best Intuitive iPhone Guides for Seniors)
Key Features:
When you download and open the Seeing AI app on iPhone or iPad, you will find the Channel area at the bottom of the screen, which has different icons to represent various features called channels. Let's explore these features:
Short Text: This channel leverages Optical Character Recognition technology to read any visible text. To make it work best, the printed text quality must be excellent.
Document: This feature also leverages OCR to read the text from a document. If you have activated Voiceover, it will read the transcribed document aloud. You can also save or share the text from this screen.
Product: This channel of the Seeing AI App identifies barcodes to differentiate products. Every time it locates a barcode, it produces a beep or an audible sound to make you confirm that the barcode has been scanned. It can identify products in your cupboard, washroom, or anywhere. Microsoft has recently announced its new feature that will enable the Seeing AI app to read out all the information (name, price, how to use, precautions etc.) available on the package of Halon's products.
Person: this AI app channel leverages Facial Recognition technology to figure out the age and emotions of different people and gives you a brief description. It can even remember the faces of the people it has captured.
Currency: It identifies different banknotes in multiple currencies but can't recognize the coins.
Scene: This channel uses AI to narrate the view of your surroundings.
Color: This feature identifies the colors in your surroundings. The color of clothes and make-up can also be recognized.
Handwriting: It identifies and transcribes handwritten text.
The light meter channel of the Seeing AI app for iPhone and iPad identifies the light amount visible by your camera.
5 Best Fitness & Health AI Apps for iPhone and iPad
Developer: Azumio Inc.
Rating at App Store: 4.8
Compatibility: iPhone (iOS 12.0 or later)
Calorie Mama AI app for iPhone and iPad relieves you from the boring job of keeping records and counting calories for everything you eat. Using its AI camera, you will just have to capture a photo of the food plate you are going to eat; its AI algorithm calculates the calories that food will add to your body. This diet counter app for iPhone and iPad enables you to modify your eating patterns by analyzing your calorie count on daily basis.
Key Features:
This iPhone and iPad app uses computer vision, ANN, and food recognition ML algorithms to recognize food items on your plate, measure the quantity of each and finally calculate the calorie count in your plate.
This AI food tracker can identify food from multiple categories, including staples, beverages, cuisines, and even packaged foods, with a barcode or front image.
Provides the details of each nutrient you will get from your meal.
If you are on a special diet with some goal weight in mind, you can track your daily progress through its nutrition report and compare your calorie intake with your weight.
Price Plan:
Free to Download.
Subscription: $9.99/month or $ 29.99/year. With its premium access, you will get additional features.
2.  Youper: Self-guided Therapy for Mental Health
Developer: Youper Inc.
Rating at App Store: 4.8
Compatibility: iOS and iPadOS 12.0 or later
A peaceful conversation can transform your life; Youper adopts the same practice to give you a self-guided therapy. This is an AI chatbot app, developed by doctors and therapists to improve your mental and emotional health. This iPhone and iPad app helps you embrace pleasure and confidence by easing stress and anxiety.
Key Features:
Youper AI app has four main features:
a) AI Chat-Bot – asks users about their feelings at the moment, and the factors contributing to those feelings. Users can also ask Youper to help them identify their feelings. Finally, Youper analyzes the user's mental state and recommends activities to help improve the rest of the day. Hence, Youper is among those AI apps that helps users to track and process their feelings and thoughts.
b) Journal Logs – displays every response of the user when the chatbot asks them, "How are you feeling?"
c) Mood Logs – this feature gathers users' responses when the chatbot asks them about the factors contributing to their current mood.
d) Emotional Health Analysis – Based on all responses and conversations, this iPad and iPhone app uses AI, cognitive behavior, commitment therapy, and many more to identify their needs and suggest ways to improve their emotional and mental well-being. It also improves the sleeping patterns of the users.
Price Plan:
Free
In-App Purchases: Youper Premium @ $9.99-$89.99
3.  Fitness AI: Gym and Home Workout
Developer: FitnessAI Inc.
Ratings at App Store: 4.7
Compatibility: iPhone (iOS 13.0 or later)
Fitness AI that was launched as a gym-only app, now accommodates the increased demand for at-home exercise to help you achieve your fitness goals. This is one of the best AI apps that leverages artificial intelligence to create customized training programs for individual users. The AI algorithm of this AI app is trained on 5.9M exercises. The seller of FitnessAI claims to collect 10M sets, repetitions, and weight combinations from more than 30,000 gym visitors and weightlifting experts in duration of above 3 years. This is one of those AI apps for iPhone that promise to outstrip any human personal trainer.
Key Features:
Fitness AI app uses ML to create fitness schedules and occupies one of the largest weightlifting databases worldwide.
This AI app plans your gym sessions to optimize your health and fitness.
Adjusts weight lifting sets to help you build muscles or lose weight.
Offers numerous exercises and repetition modes to target your chest, back, biceps, triceps, shoulders, and legs to give you a perfect body shape.
Tracks your gym and home workout stats and keeps the record to show your progress.
It can be integrated with Apple HealthKit.
Price Plan:
4.  HomeCourt:  Basketball Trainer
Developer: Next Team Inc. with NBA partnership
Rating at App Store: 4.7
Compatibility: iOS and iPadOS 12.0 0r later
HomeCourt is one of the best AI appsfor iPhone and iPad that transforms inexpert basketballers into sharpshooters. This basketball trainer app uses AI to identify the basketball player (user), the location of the basket and the three-point line; hence provides all the shooting stats at the end of each session. This iPad and iPhone app is a game-changing technology that enables basketballers to analyze their shortcomings and how they can improve their shooting skills. Many professional institutes and colleges such as Duke, Florida, and NBA teams are leveraging this player development AI app to turn amateur basketballers into perfectly fit and skilled shooters by providing guided feedback.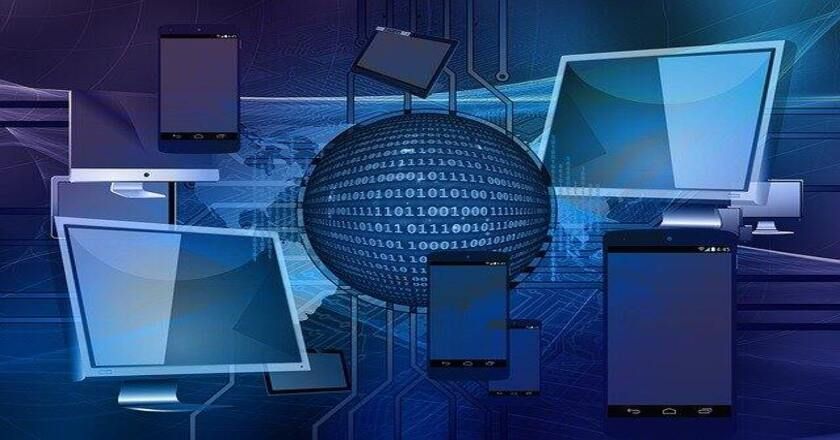 Key Features:
HomeCourt AI apple verges ML, real-time shot science, and computer vision.
It records and tracks your basketball makes and misses, along with stats like vertical jump shots, launch and leg angle, reaction time, and the shot's location.
iPhone and iPad users can review their shooting at the end of each basketball session without using sensors or high-tech equipment.
Apple claims that the HomeCourt AI app for iPhone and iPad monthly tracks about 2 million shots on average.
Pricing Plan
It is one of the free-to-download AI apps on iPhones and iPad. However, its free trial allows you to track just the initial 1000 shots each month for free. Afterward, you have to subscribe to any of the subscription models.
Monthly Subscription Plan @ $7.99
Yearly Subscription Plan @ $69.99
5.  SkinVision: Skin Cancer Detector
Developer: SkinVision B.V
Rating at App Store: 4.1
Compatibility: iOS 12.0 or later
SkinVision is one of the best AI apps to monitor any changes in your skin that we normally ignore and save you from any upcoming life-threatening diseases like cancer. This iPhone and iPad app allows you to photograph your skin if you feel any changes like skin spots, patches, itching, bleeding etc., and provides details if you are at low, medium or high risk. Based on its assessment, this AI app suggests an appointment with the doctor for a second opinion.
Key Features:
Its UV index reading displays the intensity of any skin problem and suggests when you need to be more careful while going outside.
You can set a reminder on this app to monitor if there are symptom changes with time.
Personalized insights and advice.
It can detect the symptoms of skin cancer with up to 95% sensitivity.
Price Plan:
Subscription: 29.99 pounds/3 months, 49.99 pounds / year
5 Best Photo Editing AI Apps for iPhone and iPad
With these apps, you can create design with iPhone that is incredible and beyond your capabilities.
1. Meitu – Photo and Video Editor
Developer: Xiamen Meitu Technology Co., Ltd.
Rating at App Store: 4.8
Compatibility: iOS 11.0 or later
Meitu is among the few AI apps endorsed by celebrities and influencers. It is a free photo and video editor on iPad and iPhone apps and helps you create awesome edits.
Key Features
Offers more than 200 filters with amazing features of magic brush, add-ons, mosaic, collage, and effects.
With AI technology, Meitu identifies your facial features and adds hand-drawn effects and motion stickers when you take selfies.
Changes your body shape: turn you into curvier, slimmer, muscular, taller, shorter and any shape you want.
Enlarge your eyes and removes dark circles, blemishes, scars etc.
Recently introduced new features of "full screen watermark," "magnifying glass," and "eye refinement."
Price Plan:
2.  Air Brush – Photo Editor
Developer: Pixocial Technology Singapore Pte Ltd.
Rating at App Store: 4.8
Compatibility: iOS and iPadOS 10.0 or later
Air Brush is one of the top-ranked AI apps for iPhone and iPad available at the App Store.
Key Features:
Removes pimples. Wrinkles and uneven skin tone.
Whitens teeth, nudges or widens your smile, and plumps your lips.
Brightens and enlarges your eyes to give you an awakened and refreshed look.
Add volume to your hair, change your height, and expand or reduce facial features.
It edits your photos most naturally, and gives a perfect aesthetic touch.
Corrects pesky imperfections from your photo and makes your true self shine.
Price Plan:
Free
Subscription: $5.9-$7.99/month
3. Face App – Face Editor AI App
Developer: FaceApp Tech Ltd.
Rating at App Store: 4.7
Compatibility: iOS and iPadOS 14.0 or later.
FaceApp, with more than 500 million downloads, is among the most recognized AI apps for iPhone and iPad that convert your selfies into modeling portraits with just a single tap.
Key Features:
Offers an excellent set of above 60 photorealistic AI filters, effects and backgrounds.
Adds a real-looking mustache or beard to your photo.
Changes your hairstyle and color and add volume to it.
Allows you to swap gender and change facial features.
Removes blemishes, acne, and wrinkles.
Allows you to share your FaceApp edits to any social media account.
Price Plan:
Free
Subscription: $7.49/month, $39.99/year
4. Remini – AI Photo Enhancer
Developer: Bending Spoons Apps ApS.
Rating at App Store: 4.6
Compatibility: iOS, iPadOS 12.2 or later)
Remini is an AI photo enhancer Phone and iPad app that turns your blurred, grainy, pixelated, low-resolution pictures into beautiful clear HD pictures with a single click. With more than 1000 revitalized photos, Remini is among the most popular AI apps for iPhone and iPad.
Key Features:
It leverages movie-grade AI technology to give your pictures a new leash of life.
Allows you to revamp any vintage photo album.
Offers Oil Painting, Colorizing, sketching, and more features.
Offers video effects of Animation, SlowMo, and FaceMo.
Offers 5 free credits per month to edit five photos.
Price Plan:
Free
Subscription: $4.99/month
Developer: Microsoft
Rating at App Store: 4.5
Compatibility: iOS and iPadOS 14.0 or later
This free AI camera app is just like a professional photographer residing inside your camera, modifying the camera settings, picking the best images, and enhancing their quality. It is one of the best AI Apps that uses AI to analyze the scene in your captured picture and adjust the settings to deliver you the best results.
Key Features:
It takes a bundle of photos every time you press the shutter button to avoid missing any right moment. Its AI algorithm reviews each photo and saves just one best image with enhanced exposure and color.
Microsoft Pix AI camera app is a professional toolkit that adjusts and locks focus points. For instance, while taking your selfie or a photo, this AI app is smart enough to recognize human faces and captures a photo while prioritizing those faces in focus. It also sets the aspect ratio and grid to take the best shot.
This iPad and iPhone app has advanced photo editing features with 30+ free filters. You can adjust sharpness, brightness, saturation and many more. It also offers light and dark themes.
It can smartly identify, crop and scan a document or a business card. You can add the information from the card to the contact list. It's just a mini scanner in your pocket.
Price Plan:
Free
Subscription/membership
5 Best AI Planner/Productivity Apps
1. Sembly AI – Free AI Assistant
Developer: Sembly AI, Inc.
Rating at App Store: 5.0
Compatibility: iOS and iPadOS 11.0 or later.
Simply AI is the smartest AI bot for your virtual meetings. No need to do the tedious job of writing meeting notes, as this AI productivity app will do this for you; just focus on the discussion, rest data will be recorded and shared by Sembly AI.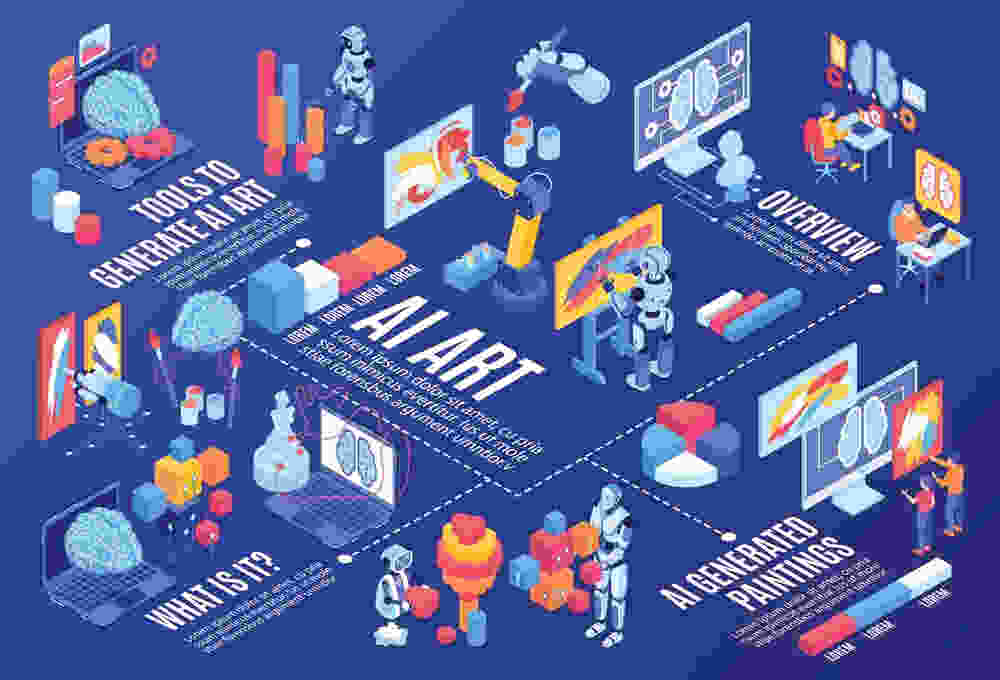 Key Features:
It is a SaaS platform that records, transcribes and creates meeting notes for the whole team.
It also creates minutes of the meeting.
This notes-taking app highlights the key discussion parts of the meeting.
Converts your meeting into searchable text.
Transforms your business meetings into actionable insights to improve productivity.
Works with MS Teams, Google Meet, Webex and Zoom.
Allows you to record conversations when offline.
2.  Otter – AI App
Developer: Otter.ai. Inc.
Rating at App Store: 4.8
Compatibility: iOS and iPadOS 13.0 or later
Otter.ai ranks at the top of AI productivity apps for iPhone and iPad. This AI app is your virtual meeting assistant to manage your remote meetings. Its AI algorithm analyzes and learns from your actions to serve as a helpful bot.
Key Features:
Notes-making app for virtual meetings held on Zoom, Microsoft Teams and more.
It can take your place in a meeting if you must leave for a short time to attend to any important call.
Instantly records and transcribes your every conversation, meeting, interview, and lecture in real time.
Can identify speakers.
Highlights the main points and adds photos of whiteboard discussions in the recording for later review.
All the recorded information is easy to search from the app and share with teams.
Delivers live captioning to the deaf and those with any hearing problem.
It improves your productivity.
Price Plan:
Free Plan: (allows live transcription, meeting and playback recording, inserting comments, record navigation, and highlighting sections).
Otter Pro @ $12.99/month, $99.99/year
3.  Utiself – AI Planner app for Self-Improvement
Developer: Biohacker Routine Planner/Utiself Corp.
Rating at App Store: 4.5
Compatibility: iOS and iPadOS 12.0 or later
Utiself is an AI-powered routine planner app that helps you develop your best habits. In this AI app, you just have to pick the routine and habits you want to improve; then track those habits for just a few minutes each day. Developed by neuroscientists and Psychology PhDs, this AI app for iPhone and iPad determines the most impactful habits in you and helps you improve those habits fast.
Key Features:
It has a Habit Directory with more than 300 good habits.
It offers science-backed videos, text and infographics for above 150 habits.
Offers AI-based habit suggestions and optimal routine suggestions.
This AI app leverages AI to find your best habits and encourage them.
It develops and offers you a personalized plan to improve the productivity of your routine tasks by improving those habits that impact you the most.
It can boost your productivity up to 10 times by making you feel more focused and confident.
Price Plan:
Free
Subscription: $39.99/year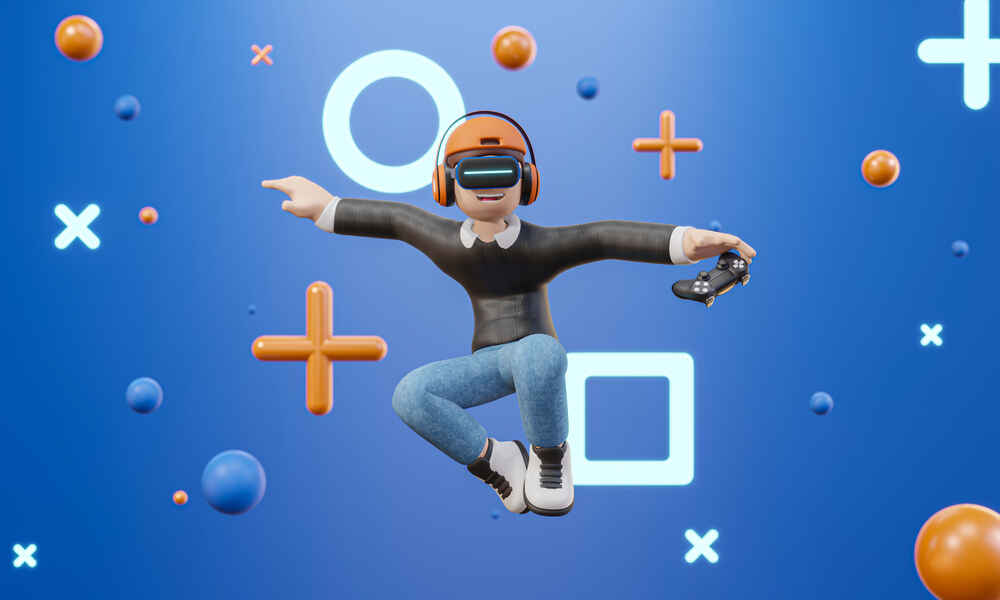 4.  Brain.fm: Focus Music
Developer: Brain.fm
Rating at App Store: 4.4
Compatibility: iOS, and iPadOS 12.0 or later
Brain.fm is an AI music planner app for audio streaming that offers you specifically designed music to augment your brain function. It is one of the best AI apps for iPhone and iPad to boost the focus and concentration of its users while they work.
Key Features:
This is among those AI apps that integrate auditory neuroscience with music to offer you specifically designed content for your brain.
Saves your time by automatically selecting and creating a playlist for you.
It helps to improve focus, sleep and meditation by enhancing brain functioning.
You can turn on this productivity app for timed sessions or continue using it all day.
The first five sessions provide you with free access.
You can download sessions to play while offline.
Price Plan:
5.  Futurenda: Daily Planner AI App
Developer: Mahou Shoujo Ltd.
Rating at App Store: 3.4
Compatibility: iOS, iPadOS .0 or later.
Futurenda is one of the iPhone and iPad apps that uses AI to plan your routine tasks. It schedules all of your daily tasks and develops calendar agendas. You just have to manually enter your to-do list and the deadline for each task. This AI app will organize and schedule each task accordingly.
Key Features:
Uses AI to divide your tasks and intelligently organize them into a calendar.
Helps to manage flexible hours and deadlines.
It gives an estimation if your task can be completed before the deadline to help you take breaks and adjust your workload accordingly.
Price Plan:
Free
Subscription: 18.99 pounds/month, 144.99 pounds/year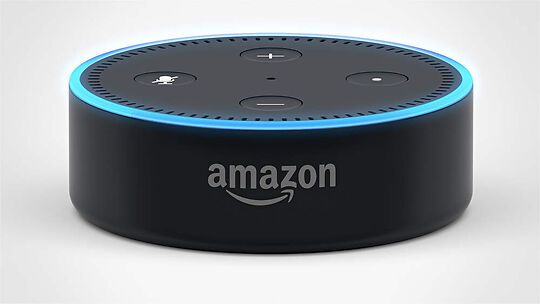 Final Words
Thanks to AI apps for iPhone and iPad, we are free to pick the best software from the gadget in our pocket to cater to our individual needs. No need to do the tedious job of counting our food calories or writing out meeting notes, as iPhone and iPad apps are there to do these tasks with the help of cutting-edge technology of Artificial Intelligence. Apple offers millions of AI apps to create ease in our routine lives and lead to improving our quality of life with just a single click.
We have no idea about the burgeoning of AI in the future, but downloading these AI apps from App Store right now can certainly help us live a hassle-free life.