The rise of robotics machinery has concreted a new upsurge in the era of technology, where robotic toys are significantly becoming popular among people of all ages. There are now endless options for individuals to choose the best robot toys, not just for their kids to play with. Rather, they also offer a variety of opportunities for children to develop the knowledge of science, technology, engineering, and mathematics, collectively called (STEM). Moreover, robotic toy technology offers a range of digital toys, from classic remote control cars to the latest programming and coding robots, that surely will amaze you with their versatile functionality and benefits.
If we consider stats related to the robotic market value in terms of entertainment, then in 2018, the value of market was 1.06 billion U.S. dollars, and claimed that, it will grow by nearly 1.38 billion U.S. dollars by 2025. So are you ready to step into the world of robot toys for fun? If so, then hold on here. Because in this article, we will discuss what robot toys are in detail and will surely curate a list of the best robot toys that are typically designed to provide hours of entertainment for your kids with a bundle of knowledge about understanding programming and coding skills.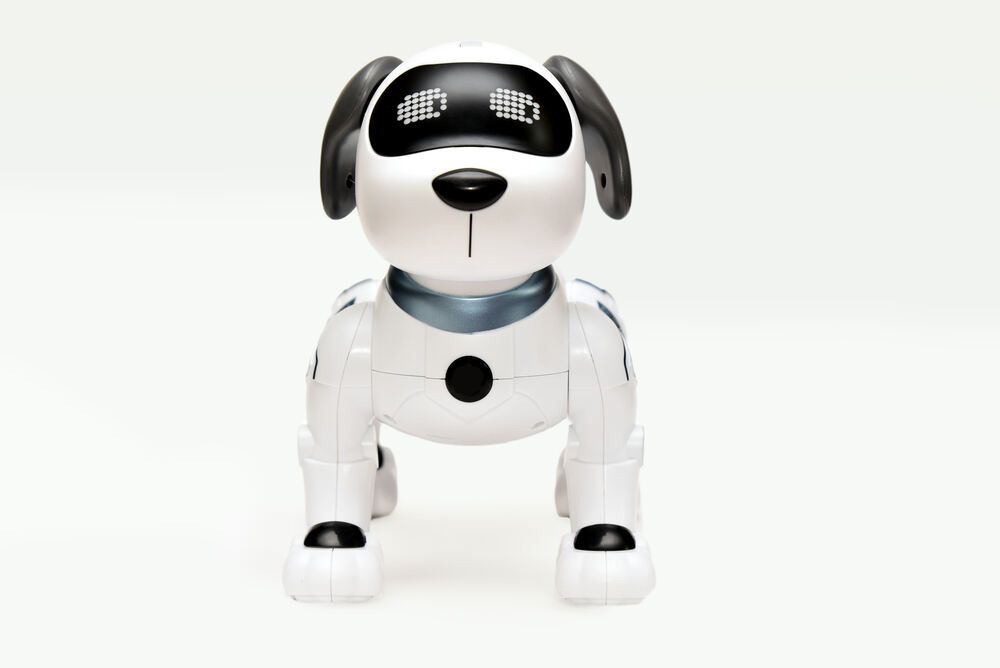 What are Robot Toys?
Initially, we have to understand what robots are. Right? So
"Robots are the machineries that are mechanically operated typically by using certain processors and sensors. They are designed in various forms and dimensions rendering to the envisioned purpose. They can be automated to execute majority of tasks extending from simple to advance operations".
These robots revolutionize industries, such as healthcare, manufacturing, and others, with their outperformed functionality and productivity.
With the eternal progression in technology, AI robotics excels in many forms, not just in certain industries but also in entertainment and education, and paved the way to AI robot toys that impact children and adults alike. Toy robots are designed not only to play or have fun with but also to offer educational purposes that help kids and adults build scientific and technical skills for the future.
For Childs, as mentioned above, the best robot toys can be helpful for educational purposes, fun, and play. Additionally, they can be a great source for building creativity in children with their unique qualities. On the other hand, for adults, they can be helpful in terms of engineering technology and also be beneficial for people who are disabled. For example, a robotic arm can be helpful for disabled persons to perform a wide range of tasks more easily.
History of Toy Robots
As far as the history of robot toys is concerned then, late back in the 1940s, the first electronic educational toy robot was introduced. After that origination, from the 1980s to the 1990s, regular discoveries were made in the field of AI toy robot technology; as in the 1980s, the toy robot was introduced, which had a controlled microprocessor that could move or speak when it attained some sound or light response. Over time, a Doglike robot, AIBO, was launched in 1999 by Sony Corporation, which was designed in a more advanced manner, including dozen motors and a camera connected to a strong microprocessor. From that age onwards, more innovative and the best robot toys like Lego Mindstorms were being used in the market to perform specific functions, which sparked people to buy these innovative gadgets for fun and educational purposes.
Types of Robotic Toys
Different robotic toys, such as educational robots, coding robots, and programmable robots, perform their specific functions to make kids and adults more creative and technical. Let's discuss these types briefly:
1. Educational Robot Toys
As the name mentions, educational robot toys are used to instruct children about computational skills from a very teenage. If we glance back into the history of educational robotics, then it was first witnessed in the 1940s. After that, Japan started producing advanced educational robot toys and thus became the leading manufacturer of educational robots. These types of robots can teach about various aspects of technology, science, and mathematics to enable students to learn the key concepts of emerging problems and then find a way through the use of robot toys to cater to them. Examples of some educational robot toys are Cubetto Robot from Primo Toys and Wonder Workshop's Dash Robot.
2. Coding Robot Toys
In the world of technology, where there is a war of survival of the fittest, in which every person wants to excel in the field of machinery, Coding robot toys are the ones that enable kids to develop complex integrational skills among themselves. The main capability of coding robot toys is to nurture the IQ level of children to a loftier level.
Incorporating coding robot toys in the development of kids above 5 years can encourage learners to have fun while boosting their knowledge of science at the same time. Examples of coding robots are Sphero Mini and Botley coding robots.
3. Programmable Robot Toys
Programmable robot toys are toy robots mainly leveraged by adults for understanding more advanced programming skills, from simple coding to more sophisticated programming languages like Python. These AI robot toys help users to customize their interests to various inputs, and Lego Mindstorms EV3 and Robolink CoDrone Pro fall into this category of programmed robot toys. So, these robot toys help users better understand technology and fun in multiple ways.
Below, we will discuss the best robot toys you can buy, make fun of, and develop technical skills.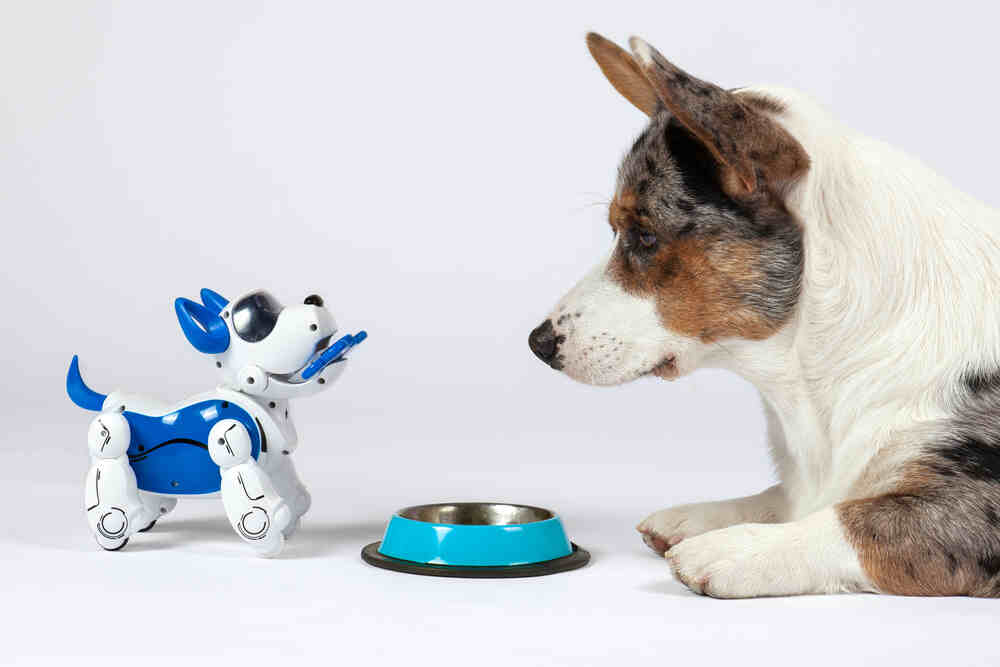 Best Robot Toys You Must Buy
If you want to hone the technical skills of your kid along with making fun of or gift someone a productive gadget, buckle up and have a sneak peek into the best robot toys and choose the one for your loved ones.
Key specs:
Product dimensions: 6.3 3.15 10.43 inches
Weight of product: 14.9 ounces
Battery; Lithium-ion battery is vital
Manufacturer: SGILE
Age recommendation: 3 to 12-year-old boys and girls
Color: white and blue
The SGILE remote-controlled robot toy is designed with high-quality speakers and Red LED lights in its eyes. This AI robot toy is enabled to program various functions with one click. Due to its encoding function, children can give up at least 50 commands in one go to play with their imagination and build up programming skills and cognitive development. Furthermore, the biggest leverage of buying this robot toy is that you can easily use it with the USB cable provided and the toy robot. Apart from its educational benefits, its LED eyes could play their role in entertaining your kids with dancing and singing music that will bring extra fun for kiddos.
When people were asked to review RC robot toy purchases, they came up with positive and satisfying feedback.
Pros
+ Safe to use
+ Rechargeable
+ 120 minutes play time with 60 minutes charged battery
+ Development of creative skills at a young age
Cons
- Sound level while singing and dancing may sometimes become troublesome.
- Some actions may be repetitive.
Key specs:
Dimensions: 10× 6.3× 3.8 inches
Product weight: 1 pound
Color: multi-color
Product material: plastic
Brand: Educational Insights
Age recommendation: 3 and above
The educational insights Drill is one of the best robot toys that is typically designed to support kids' science and engineering knowledge. Using this AI robot toy, you can teach your kids basic engineering principles through constructive play. Another remarkable feature of this robot toy is that it enables kids to develop self-confidence by decorating and constructing a Drill robot with a screwdriver, which is perfectly sized with the toddler's hand. Additionally, it consists of 23 pieces through which kids would have much fun in front of their eyes by arranging those pieces that will eventually help them develop their motor skills. For adults' convenience, this robot toy has no voice or lights to get bothered with. So, if you want to gift something for your toddler, then position the Educational Insights Drill robot toy in your top preferences.
Pros
+ Handy screwdriver for kids.
+ No irritating lights or sounds.
+ Rotating arms and upper body.
Cons
- Pieces become confusing to arrange sometimes
- No storage option for bolts
3. 4Ms Tin Can Robot - Best Toy for Building STEM skills
Key specs
Dimension of product: 6.75× 3.25×5.25 inches
Age recommendation: 8 to 15 years
Brand: 4M
Manufacturer: Toysmith
weight of the product:  11.52 ounces
If you want to build your child's creativity, then the 4Ms robot toy would be the perfect gift for your child. This AI toy robot has certain motors and components that enable children to design any robot. All you have to do is add an empty can acting as a robot's body, and this feature will build a child's mechanical and recycled abilities in a fun and meaningful way. With a pocket-friendly price, the 4M's Tin Can Robot toy is also ideal for building a STEM career for your child.
Pros
+ Easy to handle
+ Safe to use
+ Any special tool is not required for its working
+ Detailed instructions  about the use are available
Cons
- 2AA battery required.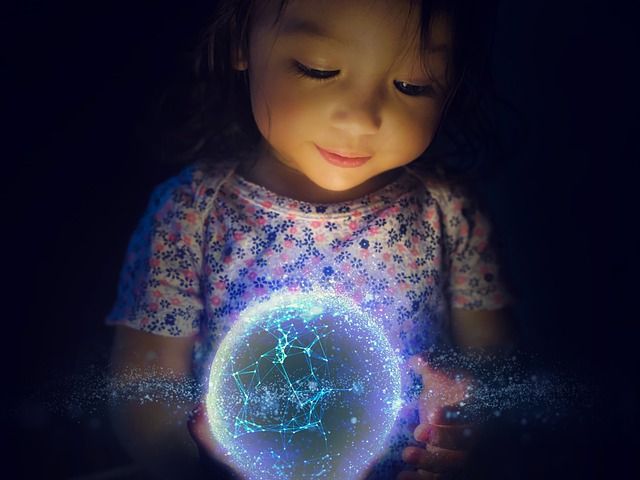 4. Wonder Workshop Dash - Best Multifunctional Robot Toy with Coding Skills
Key specs
Product dimensions:  7.17×6.69×6.34 inches
Battery: Rechargeable
Age recommendation: 5 years and above
Color: Blue
Brand/Manufacturer: Wonder Workshop
Dash a Wonder workshop's AI robot toy has multifunctional capabilities for kids and adults alike. This educational Dash toy robot can teach kids coding skills through programming every interchange of Dash, even though operating sounds and lights. The voice-activated Dash robot has Blockly App to power it and a one-year subscription to Class Connect, which consists of Maths activities listed to 60. Apart from class, adults and kids use this toy robot in homes to enjoy playing and learning coding skills. It responds through voice commands or free STEM apps. Kids and adults collectively can program this robot toy to dance, generate sounds, and move.
Free app-equipped Dash AI robot toy with its rechargeable battery is highly amusing with various collaborative challenges. In short, it could be best for your kids to develop their confidence and critical thinking skills in building digital planning.
Pros
+ Rechargeable battery with Proper charging cable availability
+ Subscription to class connect of 12 months
+ Ability to teach coding skills at beginner level
Cons
- App compatibility with iOS, kindle fire, or Android is required
Key specs
Brand: LEGO
Weight: 4.19 pounds
Battery: 6AAA battery required
Department: Both boys and girls
Age recommendation:  For 7-12 years
With its multifunctional build in feature, the LEGO robot toy is the best one to amaze kids and the family. It consists of 847 pieces. One can make Frankie the cat, Vernie the robot, and M.T.R.4. These features are functional on the LEGO Boost app, which is all free and is compatible with Kindle, IOS, and Android. It is one of the best robot toys that has multiple attachments which enable this toy robot to play games and even dance. Its coding interface makes the kids capable of understanding variables and loops that will develop STEM skills in endless fun activities. This robot toy would be the best choice for kids eager to learn about science and want to build their IQ level.
Pros
+ The required app is all free
+ The multifunctional model with multiple functions
+ Detailed instructions about its working
+ Painless setup so that kids can use it easily
Cons
- Requirement of APP
- An enormous amount of pieces sometimes become confusing for kids
- APP sometime becomes confusing.
People across the world buy this toy and share their reviews. They had mixed thoughts about this AI robot toy. Some mentioned that it is good to use, but the required app is confusing. Along with that, it only connects with certain devices, such as Android, which is also a con of this toy robot.

Key specs
Item dimensions:  12.5× 7.5× 3.25 inches
Weight: 0.01 ounces
Theme: science
Recommended age: 10 years and up
Brand/manufacturer:  Elenco Electronics LLC
If you want your kid to have expertise in solar-powered technology and also want to learn about robotics, then Teach Tech solar bot.14 robot toy would be a great pick. If we talk about this self-assembled kit, it has long instructions engraved on the box in which they mention its 190 parts which are easy to assemble to make and enjoy the building process in a fun manner. It consists of two levels; the first is for the robot's basic construction, and then it progresses toward the challenging one. Remember that this robot kit is solar-powered. Apart from that, this will help children to learn how to swim, roll and move while doing fun.
Pros
+ Childs can build it by themselves
+ Easy to handle
+ Safe to use
Cons
- An excessive amount of parts.
- To assemble these parts become difficult for children sometimes.
Key specs
Item dimensions: 4.72×5.91×3.54 inches
Weight: 2.82 pounds
Battery: 1 Lithium Ion battery required
Recommended age: 3 years and above
Brand/manufacturer: Top Race
Material: Plastic
Color: white
Buying a pet has always been a top priority for kiddos to play and have fun with. So, with the Top Race Remote Control Dog robot toy, kids can now enjoy it as a family pet. This toy robot has many exciting features, from mimicking the voices of various animals to dancing by patting the head twice. It also has a touch function and voice directives and works according to remote-controlled voice commands. With the requirement of a 2AA battery for being functional, remote control dog robot toy would be best for kids rather than tensing about twenty-four-seven care and expensive food items. If someone finds this toy robot not promising, the return policy is available within 30 days in its original form with a full-price refund, which is the best option.
Pros
+ The rechargeable option is available for Dog robot
+ Remote controlled along with voice commands
Cons
- Remote control requires a 2AA battery.
Key Considerations While Choosing a Robot Toy
Before choosing the best robot toys for kids following are the essential factors that must be considered.
Age Appropriateness
When you search for a robot toy for a kid, sticking to the manufacturer's age recommendation is the most crucial thing you must consider. Because normally, we see that every second robot is of a different shape and size, and some robot toys have very small parts that your kids could be at risk of swallowing up. So, you need to choose one according to the age range of your kiddo.
Safety and Quality must be Ensured
When choosing any toy for kids, ensuring safety is paramount in all of the above. So when buying a robot toy, always make sure to choose high-quality materials which have soft edges and are easy to hand for kids to enjoy their playtime without being hurt by some hard material.
Buy According to Child's Interest
Consider your child's area of interest while buying a robot toy. For example, it's useless to buy a LEGO robot toy if your child is not interested in playing or building classical bricks. So always prioritize kids' choices which they show concern and find more interesting.
Consider Budget
Last but certainly not least, it's obvious that the price range of the best robot toys varies on a different basis, so whenever you plan to shop for a robot toy, always consider budget an important factor because the prices vary based on brand and complexity.
Additionally, setting a budget before making any robotics purchase is pertinent. This will help in decision-making and will also narrow down multiple options for ensuring good value for your money because you must not spend too much money on buying a robot toy that is expensive but not appealing to your kid. Furthermore, good research would be highly appreciated when buying a robot toy within your established budget. This will put you at ease in picking one according to your preferences.
Addressing the Benefits of the Best Robot Toys for Children
Buying robot toys for kids came up with various advantages. Firstly, a child can develop many skills by incorporating toy robots into their lives, such as refining cognitive skills, building creativity, finding motor skills, and much more. In the case of building creativity and imagination through robot toys, they can greatly help children develop problem-solving skills as they become capable of figuring out several automatic functions and actions.
As mentioned above, some robots have pieces that require assembling, so arranging those pieces with the help of family members or friends will boost the child's social skills while also seeking knowledge about teamwork.
Moreover, following instructions for using robot toys will polish children's analytical skills. Regarding educational value, robot toys are the best choice for teaching children about robotics, coding, programming, and other science and engineering skills. While playing with these AI robot toys, kids will find their field of interest and learn important skills that will help them shortly while pursuing any technology-related profession. Overall, the best robot toys could be a great addition to the kid toy collection that could offer excellent developmental value for them in adjacent forthcoming.
Related FAQs
Can robot toys help in developing STEM skills in kids?
Yes, by introducing coding and programming skills to children in a fun and interactive way, robot toys can help kids develop the knowledge of technical subjects known as STEM.
2. Are Robot Toys can be trusted in terms of the safety of children?
Most robot toys are designed with full-fledge engraved safety measures that ensure the child's welfare. Still, it's important to read those preventive measures and protection warnings while choosing a toy robot for your kid.
3. Is it compulsory to consider the age range while buying a robot toy for the kids?
Yes, because every robot toy is designed for kids and adults of different ages, it's crucial to consider age before buying.
4. Are the best robot toys costly?
The price of every robot toy varies according to the features and designs of the toy. So considering those, some robot toys may be expensive while others can be fairly reasonable.
Summing Up
In recent years the robotic world has been progressing and has come a long way in its successful journey. As mentioned in the above discussion, the best robot toys offer a variety of educational values along with fun activities, benefitting kids and adults in the same way. Furthermore, AI robot toys offer unique features, from coding skills to responsive voice commands, that will enable your kids to explore technical skills and help them develop their future with exclusive robotic fun.