What is Metaverse? LOOK WHAT'S HAPPENING
The digital world, Metaverse, is considered an internet domain with animate avatars of doctors to perform all operations virtually. The term comes from two words: meta saying beyond and verse for the universe. It combines virtually powered physical realities occurring in the virtually created world with environments, entities, and experiences in various fields. Metaverse technology is progressing quickly with virtual reality efficient tools.
The Healthcare industry utilizes essential components that ultimately join in introducing Metaverse in medical: virtual reality, augmented reality, artificial intelligence, and mixed reality. Moreover, different software and hardware make this technology more powerful than others. For instance, fast pace medical industries assemble surgical equipment and operational design places with mixed reality (MR), medical schools are teaching AR VR surgery to the students, augmented reality in medical field, and smartphone technology are used by WHO to train COVID-19 handlers. Psychiatrists use VR to deal with PTS (post-traumatic stress) patients.
AR was expected to grow over $1.42 billion by 2021 and expand to $4.15 billion by 2025 from $1.06 billion (as recorded in 2020). According to Bloomberg Intelligence, the metaverse technology will reach $800 billion by 2050 and reach $2.5 trillion by 2030. It will reshape VR technology and its future demand completely.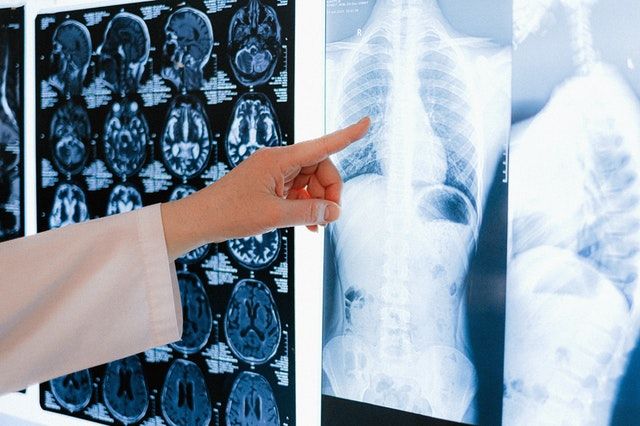 1. FEATURES OF METAVERSE TECHNOLOGY
Metaverse technology comprises a set of features as mentioned below:
Interactive: Metaverse is the combination of the interactive virtual world that acts like the real world. It exhibits global infrastructures, social interactions, and real-world traits. It allows two users to interact with the surrounding and other elements simultaneously.
Persistent: This technology is nature-persistent, meaning it cannot be closed or turned off like the internet. It has a significant amount of information where virtual reality stays up in the metaphorical universe. Metaverse will stay as long as the technology makes it exist.
Real World Replica: Metaverse is the replica of the real world that will soon offer an entertaining and sustainable environment to escape from the real world with VR medical applications.
2. WHAT DOES METAVERSE MEAN TO THE FUTURE OF HEALTHCARE?
The best healthcare services demand a consistent physical interaction between patients and their doctors. The introduction of telehealth, digital health solutions, wearables, and home testing techniques have improved the patient-doctor relationship transforming it from a physical to a digital world. The Metaverse will play a vital role in managing diseases exceptionally. Microsoft's HoloLens Technology, NVIDIA, and Omniverse are taking significant steps for revolutionizing metaverse technology.
It is a promising technology in the healthcare sector. Designers, researchers, engineers, and creators connect major tools, projects, and assets to collaborate in a shared virtual world. Developing these virtual technologies in healthcare could help address issues like difficulty accessing healthcare due to geographical limitations. Further, it will boost mental health applications, replacing loneliness with the virtual presence of loved ones, and ultimately wellness of humans. Besides the medical sector, the Metaverse has to gain adaptivity in other departments, including media and entertainment, real estate, supercomputing, and manufacturing.
3. APPLICATIONS OF METAVERSE IN THE HEALTH SECTOR
3.1. Medical Metaverse
There are already examples of metaverse applications in the healthcare sector helping improve lives. In 2017, Pfizer created a game to make use of virtual reality in medical education, Minecraft, for children with Hemophilia. The Hemocraft game focuses on the significance of staying prepared and motivated for the treatment plan. JDRF, the global organization for type 1 diabetes research, created One World in Robolox, an online game. The virtual world allows us to play, get an education, and do celebrations. The virtual world helps make bonds between family members, loved ones, friends, and classmates. A Healthcare technology company in the US, Treatment, announced to develop Medical Metaverse by focusing on AI-driven solutions for healthcare providers and consumers. Also, it will offer a virtual, collaborative, immersive online environment for improving interdisciplinary collaboration. Veyond Metaverse is committed to creating the first Metaverse Hospital while focusing on physicians primarily. They are confident of standing prominent in the medical metaverse ecosystem.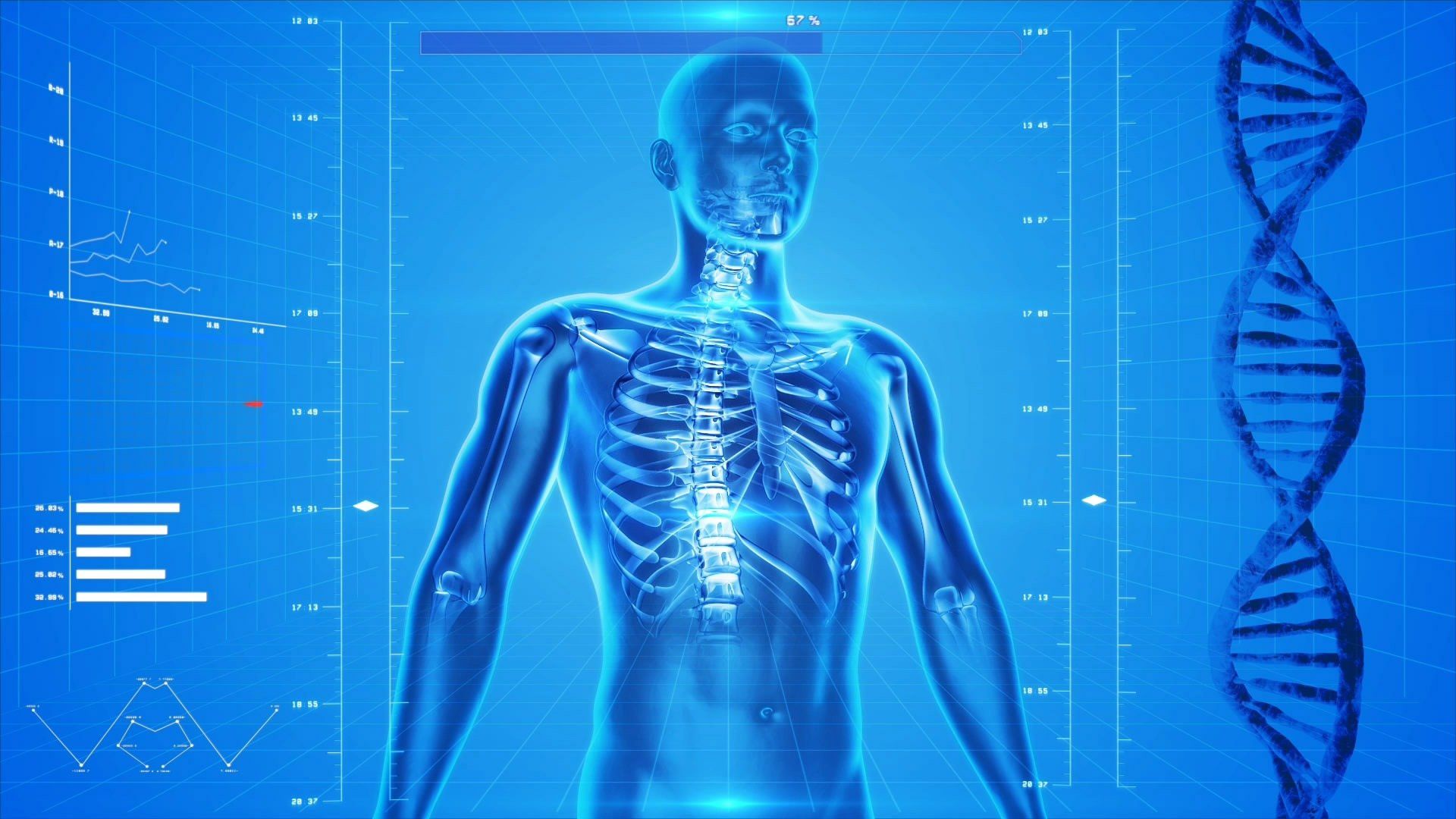 3.2. Use of VR and AR in Medicine
AR is used in healthcare in hardware and AR/VR software to perform tasks like surgeries and smart glasses for efficient diagnosis purposes. The devices are wearables, handheld devices, vision devices, head-mounted displays, and smartphone-based devices. AR involved in surgery allows surgeons to simultaneously see patients' anatomy with MRI and CT scan data.
At the University of Miami's Miller School of medicine, the trainer trained a VR and MR system utilizing AR for trauma patients with heart disorders, head stroke, and a gunshot wound. Students strive on cardiac procedures that will work realistically in any cardiac disorder with VR headsets.
3.3. Remote Surgical Operation Metaverse
The Facebook company, updated as Meta, has exceptional potential in the healthcare industry. It launched a haptic glove technology for its robust social media infrastructure allowing users to sense the feel of touch in the virtual world. Its video demonstration shows users dealing in the virtual world and even playing games like Jenga with high precision and skill.
Da Vinci's robotic-assisted surgery system uses Intuitive Surgical to benefit from Meta's haptic gloves.
3.4. Use of Virtual Reality in Medical Education and Training
VR in medical education entered the medical school curriculum, which will bring a positive transformation in theoretical and practical medicine. VR helps train doctors and medical staff by stimulating real-world protocols and enabling cellular-level human anatomy details. Moreover, in medical training, another practical application of learning could be similar to the chess player approach – replaying the steps of a chess game from other players' winning strategies. Could medical students learn about the most complex operations from the eyes of expert surgeons? Could the surgeons replay the failed operations to see how they could do better? All things are now possible with Metaverse, the basic surgical training tool.
3.5. Decentralization of Healthcare
A community for mental healthcare, Bump Galaxy in Minecraft's virtual world gathers health psychiatrists, coaches, and patients from all around the world. It asks them to collaborate via a game-specific care feature. Bump Galaxy members spend time in a forest that is just the reflection of their dreams for meditation. They feel standing on the top of dunes, participate in mind-relaxing collective sound baths, uncovering stress in underwater temples, and listening to the voice of their favorite DJs. It is an exciting show of Metaverse technology and its potential in the medical and healthcare field. Suppose, for instance; you are getting a joint therapy session with a counselor from Japan and a hypnotherapist from Sweden; all of them are highly experienced, easily accessible, diverse, and one-click away.
The technology brings the nation together without following any border regulations; all care practices and health facilities will be available to everyone without discrimination.
3.6. Metaverse and Fitness
what involves a virtual reality model of the world? Home workouts become cool again with connected fitness, especially during the quarantine span in COVID-19. Virtual reality or augmented reality shares virtual experience in fitness VR medical apps and delivers smarter workouts with virtual instructor guidelines. Zwift created a virtual world similar to a video game, including a virtual tour de France showing a competition among pro cyclists aa a digital version of the delayed annual event. Supernatural performed recent high-impact cardio VR experiments based on movement. Plus, TikTok is creating virtual workouts with augmented reality to boost fitness.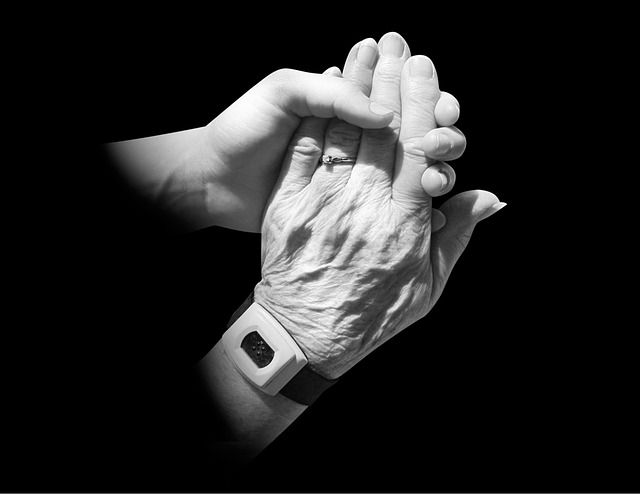 3.7. Therapy and Metaverse
Technology will succeed if it provides escalating, quicker, and cheaper solutions to improve mental health; here, Metaverse could play a special role. Virtual immersive technology promises to sort out this issue by developing cognitive-behavioral therapy experiences, stress management experiments as AI therapists, and offering augmented reality medical training sessions on mindfulness. For instance, Applied VR received FDA approval to reduce pain using VR therapy without medication. Daniel Freeman, an Oxford professor, demonstrated a decrease of 38% in anxiety with virtual reality therapy after six weeks of training.
3.8. Future of Aging and Role of Metaverse
Metaverse is also offering exceptional anti-aging solutions to older adults. Various age-tech medical virtual reality companies deploy AR and VR solutions to benefit visually or cognitively impaired adults. XR Health offers rehabilitation therapy services, while another company, namely Rendever, offers a virtually entertaining environment. The Metaverse will offer more older adults to enjoy remote communication with geographically distant ones like real-world experience. It will greatly reduce the feeling of loneliness among the aged population.
Another interesting application of Metaverse in helping older adults is preserving their lost loved ones. Storylife like medical VR companies develop a video recording feature to leave a message for the offspring regarding heritage. Emotionally, Personal AI will develop a technology for recording memories using AI for recalling them in the future.
4. REAL-WORLD APPLICATIONS OF AR in MEDICINETECHNOLOGY
In June, a neurosurgeon, John Hopkins, performed first-ever AR-based surgeries in the institution on living patients. Initially, surgeons performed spinal fusion by placing six screws in a patient's spine. After two days, another team extracted a tumor from the patient's spinal cord. Both research squads wore headphones, Augmedics (an Israeli firm), having a viewing eye displaying patient's anatomy of internal body, including CT scans based on tissues and bones. The Johns Hopkins Neurosurgery Spinal Fusion Laboratory director, Timothy Witham, said that this experience resembles a GPS navigator working in front of the eyes.
The University of Southern California ICT (Institute for Creative Technologies) developed artificial intelligence, virtual reality, and other related strategies for treating various medical and mental conditions. Rizzo, a psychologist, helped create a VR exposure therapy, namely Bravemind, for providing relief from PTS in Iraq and Afghanistan. A trained therapist guides the patient during therapy and confronts their traumatic memories via simulations of experiences. After wearing a headset, the patient is immersed in several virtual scenarios, including desert roads and Middle-Eastern themes.
5. COMPANIES INTRODUCING METAVERSE
The platform Meta acquired Oculus virtual reality headset in 2014. The project has done various collaboration projects in the healthcare industry. Facebook is new in unveiling the diversity of Metaverse as Microsoft and Nvidia have already gained great success in this field. However, the company promises to create over 10,000 jobs in Europe related to the metaverse VR and AR projects. The technology is expected to consume roughly 30% of Facebook cash flow according to the forecasted future.
Its most prominent collaboration was with WHO academy and Nexus Studios. Meta's R&D incubator designed augmented reality healthcare apps to help workers learn more about fighting COVID-19. The app is available in seven different languages—one training course on AR simulates specific techniques to put on and remove a personal defensive kit. The medical center of the University of Connecticut uses Oculus healthcare technology to train orthopedic surgery residents. Their researchers tied up with PrecisionOS, a Canadian medical software company, is offering training and educational sessions on virtual reality involved in orthopedics. The Oculus medical headsets allow researchers to see various surgical procedures in a 3-dimensional harmless environment to perform experiments utilizing skills.
5.2. Microsoft HoloLens Medical
In 2016, Microsoft introduced HoloLens smart glasses, while one of the first attempts was made by a medical technology company, Stryker. It started using augmented reality devices in 2017 to improve the surgical room designing process in augmented reality hospital and healthcare centers. Stryker's engineers created shared ORs with holograms because of the improvement of HoloLens 2 operations.
An Indiana-based medical company, Zimmer Biomet, recently revealed its MR solutions platform via OptiVu. The platform comes with three applications and uses HoloLens from Microsoft.
The first is HoloLens medical application involves using MR in producing surgical tools.
The second application tracks patient progress via collecting and storing data before and after surgery.
Its third application allows doctors to share a mixed reality experience with patients ahead of a process.
In March, Microsoft introduced a mixed reality platform, Mesh, supported by Azure cloud services. Azure allows people to use several devices from different locations to join and enjoy 3D holographic experiences. The company imagined medical students learning anatomy via a holographic cadaver model in a blog post.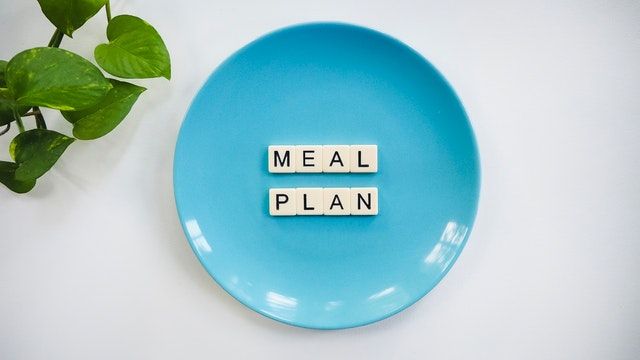 5.4. Metaverse Stack by Microsoft
At Microsoft's Build Conference, Sataya Nadella, the company's CEO, talked about efforts that are under progress. The engineers are developing an infrastructural layer to closely join the physical and digital world. Developers will replicate real assets like warehouses, workspaces, and retail stores onto Microsoft's platform. The Microsoft platform would be created closer to reality, unlike Facebook's Meta platform. Further, manufacturing entities train their employees with metaverse virtual reality through a whole new idea.
Microsoft reported exceptional potentials of MR technology and won military project of worth $20 billion for use by soldiers in March.
6. EFFECTS OF METAVERSE AI ON ENTIRE GLOBE
Let us see what this technology offers to the globe:
It helps create shared social space via avatars presenting users on sites. Username and thumbnail act as avatars, and people are displayed in the Metaverse by customizable avatars with walking, gesturing, and talking abilities.
The gaming industry will become more realistic than ever before. Metaverse technology allows users to test games in a virtual environment before paying for them.
It offers a single virtual world to every user where property and other things are shared throughout online sessions.
Metaverse allows users to buy the virtual property and construct it, creating unique metaverse contents.
Excitingly, it makes worldwide tours possible even without leaving the room.
VR and AR empower its users to leave screens and provide an environment to interact in virtual space with 3D avatars.
7. CHALLENGES FOR METAVERSE IN HEALTHCARE
Major virtual reality healthcare companies working on Metaverse include Meta, Amazon, Microsoft, and Chinese giants Tencent. But one of the prominent issues in the applications of Metaverse is interoperability. It will be a problem to share personal information at the sectoral level, for instance, sharing a patient's medical information among different doctors to treat the same patient. Moreover, it is necessary to get intersectional semantic and processual interoperability to integrate medical information among several sources. Zuckerberg might ignore this factor before sharing his expectations about Metaverse becoming worldwide in the coming five to ten years.
Another limitation of the technology is the accumulation of data on several platforms, leading to a gradual loss of privacy. Will people allow this technology to enter their lives? In other words, one may lose control over their lives in the digital virtual world. And this promising metaverse technology will become a disappointment. The Matrix world may become boring compared to real-world operations with its varying stimuli, worked with different senses, and more creative than the highly programmed universe.
It is also necessary to consider efficiency and safety in clinical trials in making telecommunication effective. The user will need proper software and hardware (VR goggles, computer, and broadband) to connect with a virtual reality doctor in Metaverse. These devices should be affordable and easy to use at home. Otherwise, both parties will fail to connect with each other and lose treatments, even leading to severe health concerns with ultimate death.
8. HEALTHCARE NEEDS QUALITY AND FUN TOGETHER
Augmented reality in medicine is already used to treat mental and other medical problems. But it is only the beginning of the virtual future; with the adoption of Metaverse, telehealth will become an entirely new space to deliver personalized, precise, and independent solutions. The significant part of Metaverse technology, along with efficiency, is fun. It offers healthcare departments efficient treatment solutions that promote more checkups and screenings as the technology becomes fun and enjoyable.