In the past few years, digital healthcare has become vital in enhancing the overall efficiency of patient outcomes and making healthcare accessible to all. The recent advancements in technology backed by Artificial Intelligence have made it possible for healthcare providers to offer digital healthcare solutions to their patients while, at the same time, streamlining their daily operations.
Before Covid-19, digital healthcare was already transforming the healthcare landscape. Now, fast-forwarding to the year 2023, it is an absolute necessity. Digital health apps powered by robust technologies can bridge the gap between caregivers and patients, acting as the saviors and invaluable blessings of technology that can address health issues even in remote areas.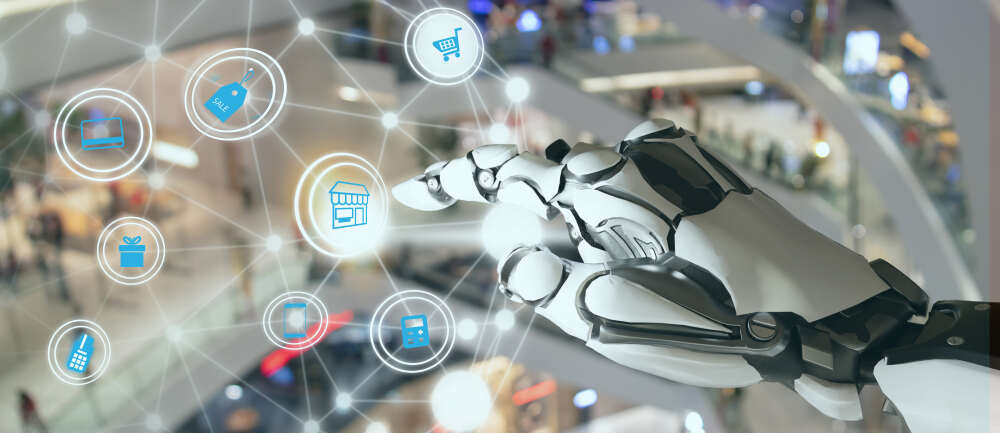 Surprisingly, the launch of AI-powered digital healthcare apps was also a blessing that technology bestowed on the world. These chatbots apps have the power to act as skilled medical professionals, helping patients across the globe with their health queries, rising to the occasion of distress, and improving patient outcomes. Fueled by conversational AI, the healthcare industry is now at the top of its youth, surpassing expectations daily.
In the healthcare industry's digital age, healthcare apps play a crucial role in improving productivity and making timely decisions. These smart AI-powered apps can handle follow-ups, cancellations, no-shows, and patient satisfaction with dedication, paving the way for a brighter future in healthcare.
According to a Gartner report, more than 20% of consumers, payers, and providers will connect with each other with the help of digital healthcare service marketplaces by 2025. Furthermore, telemedicine and AI-driven data analysis will enable remote healthcare access and personalized treatment plans for patients, transforming the healthcare industry positively.
A Grand View Research report also suggests that AI in the healthcare industry is expected to witness a market size of $208.2 billion by 2030, seeing a CAGR of 37.5% from 2023 to 2030. The increased revenue share can be attributed to the increasing demand for digital healthcare software, all thanks to the growing digitalization and enhanced funding and adoption of advanced AI/ML algorithms. Thus, now is the right time to leverage the growing market value and dive into the world of digital healthcare by offering your target customers a streamlined healthcare solution.
This blog will list the top 10 AI healthcare solutions companies in the US in 2023-24 that can help you realize your digital healthcare vision. So without further ado, let's dive right into the details of the organizations.
Top 10 AI Healthcare Solution Companies in the US in 2023-24
1. Appinventiv
Appinventiv is a leading Artificial Intelligence development company with almost a decade of experience in delivering robust digital healthcare solutions that can streamline business operations while effectively bridging the patient-doctor communication gap. Featuring a team of more than 1200 expert developers, the organization can help you design creative tailor-made AI-powered healthcare solutions backed by technologies like NLP, GPT, Midjourney, and DALL-E architectures.
These sophisticated technologies can offer chatbots the power to understand and respond to user queries in a human-like manner, offering personalized and contextually relevant information. The AI models can also analyze visual content and provide valuable insights for brand identification, business intelligence, data visualization, and other applications.
As a leading AI software development company, Appinventiv has built a strong reputation for delivering digital solutions as per client requirements and attaining 100% customer satisfaction. Their impressive track record includes successful partnerships with renowned brands like American Express, Vodafone, KPMG, Asian Bank, EmiratesNBD, Virgin Group, Adidas, Americana Group, and Bodyshop.
Being one of the dedicated AI development companies across the US, their innovative and cost-effective business solutions have earned them widespread recognition in several other regions such as North Africa, Australia, Europe, the Middle East, Qatar, and India. The organization has been recently recognized as the "Tech Company of the Year" at Times Business Awards 2023.
2. IBM
Established in 1911, IBM is another renowned firm that offers AI healthcare solutions to industries of all sizes. Their Watson solutions offer cutting-edge AI and ML services that help customers make informed decisions, save money, and work more efficiently. With a wide range of AI solutions focusing on streamlining workflows, lowering costs, and delivering excellent customer service, IBM's Watson AI product portfolio is innovative and rather unique.
3. Infosys
Infosys Applied AI, which is a part of Infosys Topaz, offers state-of-the-art AI-based solutions to customers across the globe. The organization offers a comprehensive approach for businesses to scale their enterprise-grade AI. With Infosys Applied AI, businesses can easily access and use the Applied AI cloud services. The Infosys Generative AI Labs empower individuals inside and outside the enterprise to lead the generative revolution and drive change as they envision it.
4. Datatech.AI
Leveraging cutting-edge technologies and advanced analytics, Datatech.AI helps businesses extract valuable insights from their data, optimize operations, and make well-informed decisions. Whether gaining a competitive edge or enhancing customer experiences, Datatech.AI has the tools and skills to deliver top-notch AI solutions tailored to each client's unique needs.
5. Readify
Established in 2001, Readify is a leading digital solutions provider that specializes in offering AI healthcare services to industries across various niches. They have decades of experience delivering innovative cloud applications for enterprises, along with Big Data and IoT solutions. Businesses can leverage their expertise to accelerate their digital transformation while making way for innovation to sparkle when it comes to delivering healthcare solutions backed by AI technology.
6. EY
EY's approach to AI and automation is outcome-driven and ethical. Their range of services includes the likes of strategy, design, data management, and risk management, backed by their extensive expertise in various industries. EY aims to deliver value to its clients and maximize the benefits of AI by skillfully integrating robotic, intelligent, and autonomous capabilities at the system level.
7. Quantum Black
Founded in 2009, Quantum Black is an AI firm that McKinsey and Company now acquire. It is a renowned data analytics and AI intelligence solution provider specializing in harnessing the power of sophisticated analytics and artificial intelligence to address complex business challenges.
8. Accenture
Accenture is a renowned IT consulting solutions provider that offers AI services tailored to various industries, including finance, healthcare, retail, and manufacturing. Their experts have the expertise to understand each sector's unique challenges and opportunities and design AI solutions accordingly. From offering AI consulting solutions to custom solution development and implementation, their range of services allows businesses to capitalize on the transformative potential of AI.
9. Deloitte
Deloitte is another AI healthcare software solutions provider based in Costa Mesa, California, USA, and was founded in 1845. They offer comprehensive AI healthcare solutions to help organizations achieve new levels of excellence. They begin by defining an AI strategy, assisting in developing new business models, and enhancing outcomes in critical operational areas. Their asset & IP factory and Managed analytics & AI services, including cloud-based Robotic Process Automation Software as a Service and Insights as a Service, enable the practical application of cognitive technology also read the latest technology blog.
10. Fayrix
Fayrix is a versatile team that excels in various projects, from creating dedicated offshore teams to developing embedded software and mobile applications for end-users. They prioritize streamlined business processes, ensuring transparency and maximum customer efficiency. Fayrix specializes in offering a wide range of AI healthcare solutions services, including BI and data analysis, Machine Learning, AI chatbots, NLP, NLU, NLG, preventive maintenance, fraud detection, customer churn prediction, sales & demand prediction, recommendation systems, and computer vision.
Summing Up
We hope our list of top 10 AI healthcare solution companies can help you find the right fit for your project while helping you realize your business vision. The increasing adoption of AI technology can help businesses streamline their daily processes, improve efficiency, and uncover invaluable insights that can help them stay competitive and better serve their patient base. With AI becoming more versatile with each passing day, its impact on the healthcare sector is expected to be substantial, eventually leading to an exciting era of AI-driven innovations and advancements.