AI skincare devices are becoming popular and smarter as more industries are incorporating AI sensors into their products. Their purpose is to offer customers customized and personalized solutions for their beauty routines.
The Skin360 and SkinScanner by Neutrogena come this year with incredible imaging sensors. Further, Foreo and Clarisonic launched two leading tech-enabled devices to give new directions to grow their product demand. Foreo uses artificial intelligence in silicone facial brushes, while Clarisonic created an app with their new Mia Smart to help routine task customization. The anti-aging app is offering new directions to the brand to deal with the anti-aging issue. These companies entered the beauty market when the US beauty market was taking off; according to management consultant firm Kline & Company, the US beauty device market raised to $650 million, which grew 40% year-over-year in 2017. Intelligent Data Corporation, a market intelligence firm, reported that the expenditures of adding AI and ML in beauty wired gadgets would grow from $12 billion recorded in 2017 to $57.6 billion by 2021.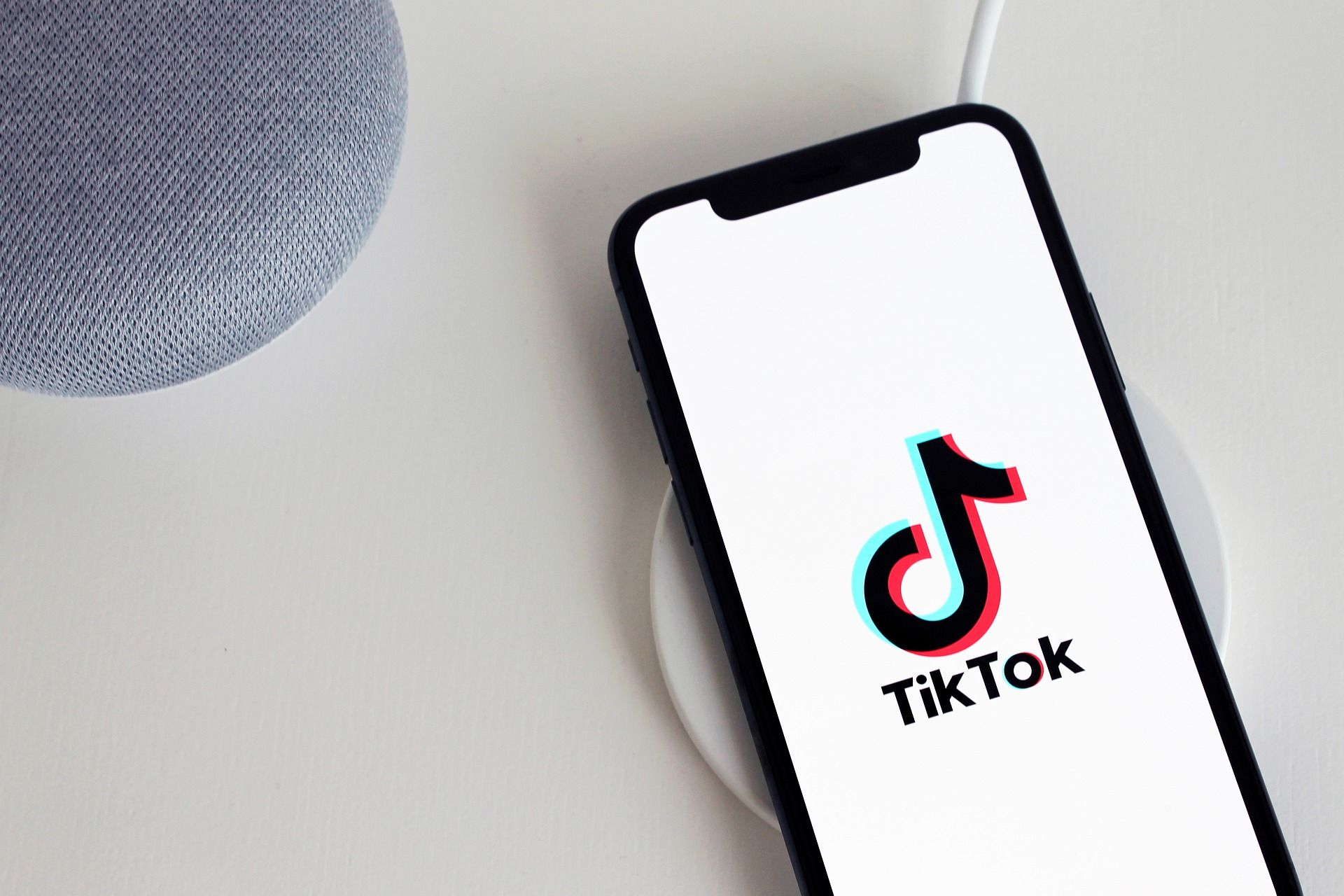 According to Orbis, the global cosmetic market is expected to grow by $806 billion by 2023. Further, a UK-based company, Juniper Research, reported that global spending by retailers on introducing AI in beauty products will reach $12 billion by 2023 from $3.6 billion this year. Every major technology in skincare, including Google, Apple, Microsoft, and Amazon, are exceptional artificial intelligence applications. Famous beauty brands like MAC, Neutrogena, LOreal, and Estee Lauder introduced AI in their products to offer customized solutions to their customers. In this advanced digital environment, every brand is trying to compete with others by adapting emerging trends and technology at the right time. Several beauty devices and apps are launched in the marketplace by big giants to stand unique among others.
1. Smart AI Beauty Apps
Cosmetic companies also launch their beauty apps with future electronic gadgets to get valuable data about their customer's needs and demands. Their purpose is to take customer skin assessment to recommend a personalized data-based skincare product.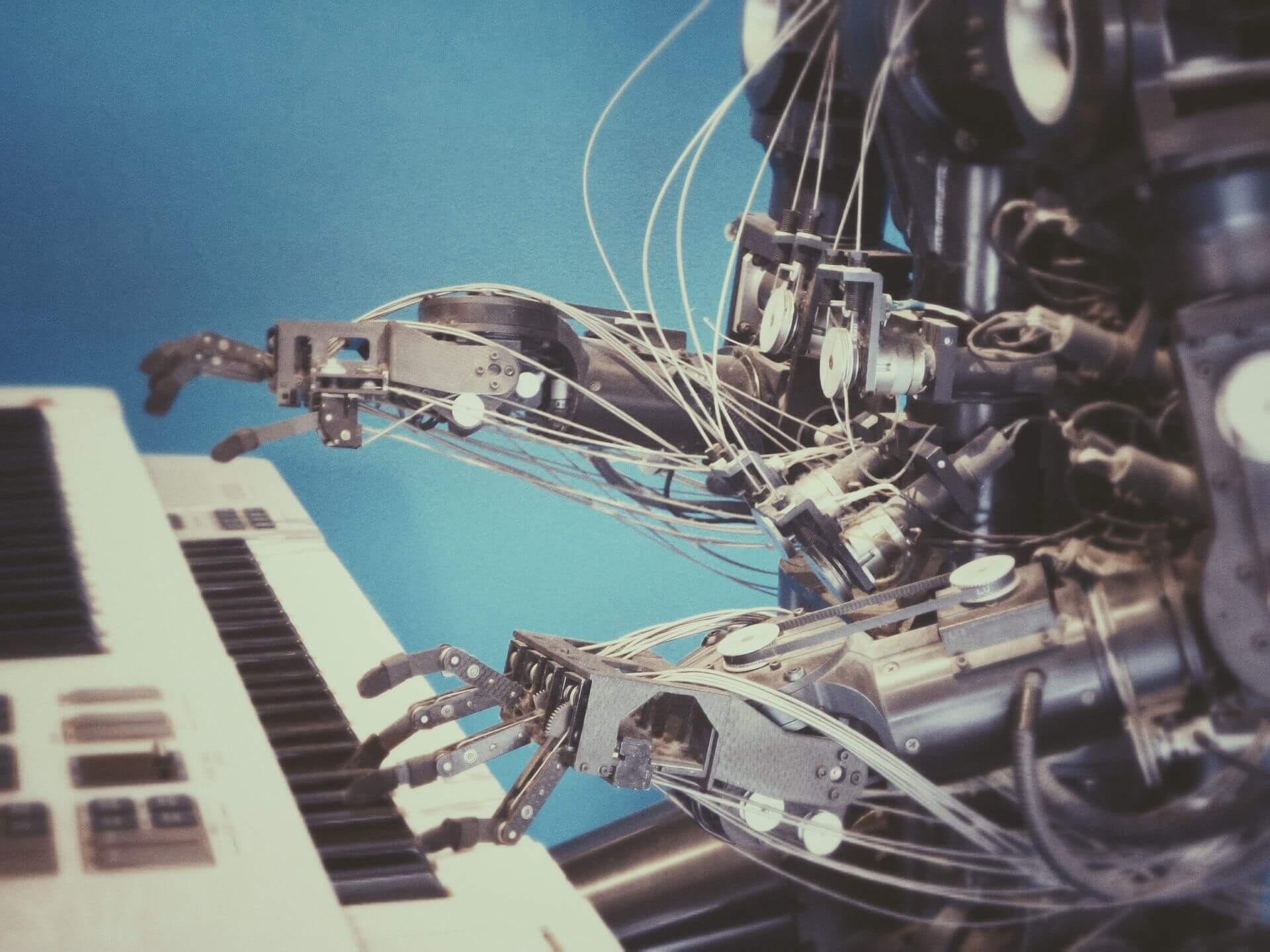 2. AI SMART TOOTHBRUSH
Teeth brushing is probably the least exciting part of routine matters, and that's why one of the reasons why people spend about 45 seconds only on brushing. American Dental Association recommends brushing teeth at least for 2 minutes. The evolution of electric brushes made this boring experience of 120 seconds more engaging, worthier, and effective than ever.
Have you remembered the pink glow to your teeth while chewing tabs that show where to brush more? However, Colgate Palqless Pro Brush 2020 spots the plaque marks.
The GM and VP of the worldwide toothbrush at Colgate Palmolive, Derek Gordon, said they use blue fluorescent light technology to see buildup on teeth via brush.
Bacteria form biofilms on our teeth, and the brush handle detects it by showing a blue band, indicating more cleaning is required here. The band turns white light when all area is cleared from debris.
iO Toothbrush by Oral-B is developed by studying and decoding the movement behaviors of thousands of tooth-brushers. The researchers used this information to develop a custom algorithm; the brush handle efficiently senses the usage angle of brushing to determine where one is brushing and where more focus is required exactly. Its app helps see real-time progress in brushing and cleaning teeth across 16 different mouth zones to improve oral hygiene. Plus, this brush comes with a linear magnetic motor to reduce vibration and noise effects.
"You are introducing this brush to your mouth daily.. You could get data from this cleaning tool and change it to an oral health diagnostic tool."  
A senior scientist at Oral-B Research and Development, Sherrie Kinderdine, explained. It aids dentists in making connections between oral health and other diseases after analyzing this data.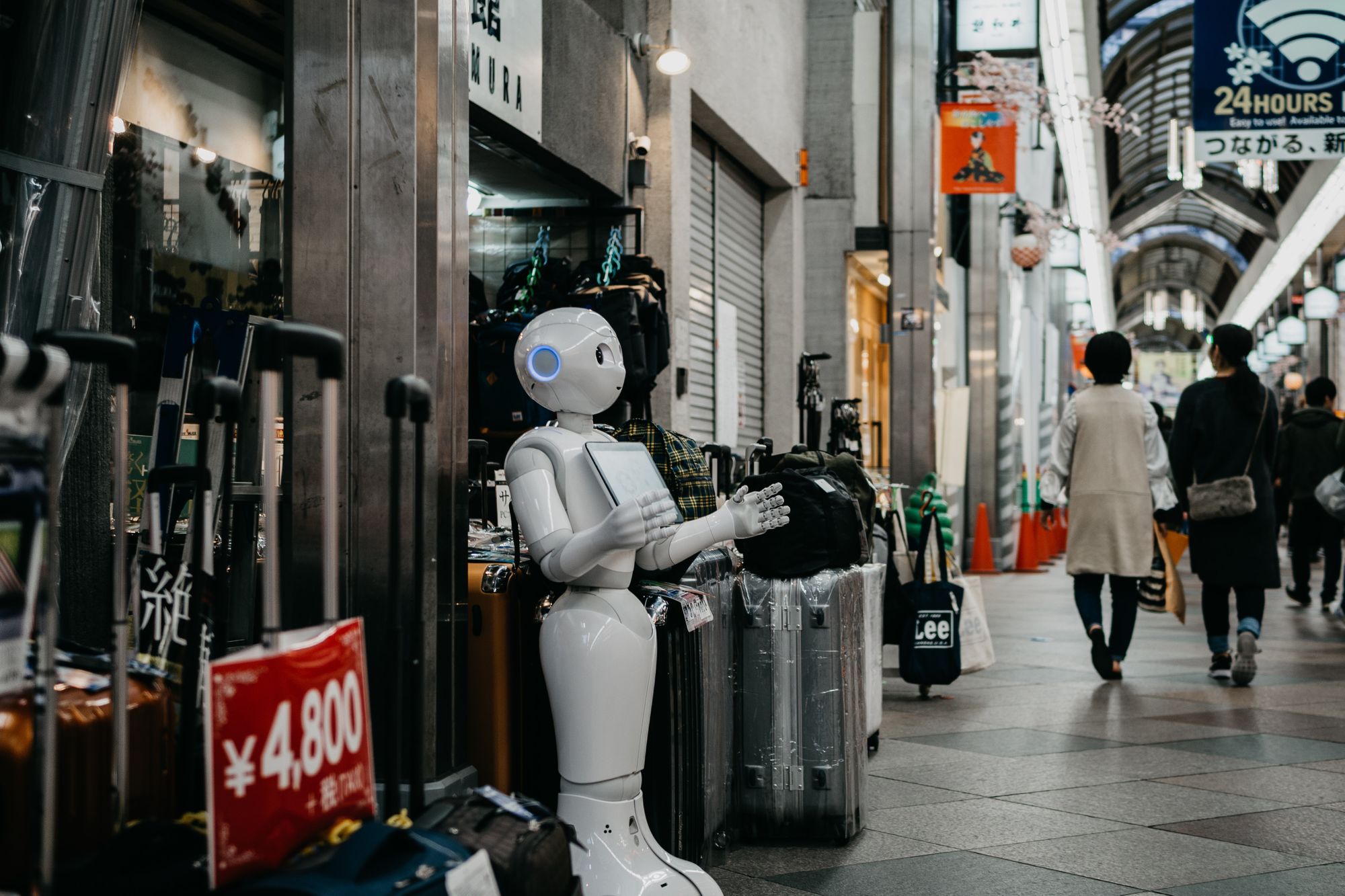 3. NEXT-LEVEL SLEEP AIDS
30-35% population of the US are reported to suffer from insomnia as having trouble attaining a deep sleep state, staying asleep, and waking up too early than usual. This number expanded rapidly during the pandemic quarantine. According to Harvard T.H. Clan School of Public Health researchers, major changes for long-term in one's life like getting out of home rarely triggers insomnia for short-term.
Fitness trackers and sleep-tracking wearables are promising technologies to offer better night sleep. FitBit Charge 4 wristband is one of the best available hardware and software that detects your asleep time in different sleep stages via a three-axis accelerometer motion sensor and heartrate sensor. Further, it uses an optical SPO2 sensor to blood oxygen levels throughout the night. Fitbit calculates your sleep score by adding these inputs in a proprietary algorithm. It shares personalized suggestions if your sleep score is low due to inadequate deep sleep. These recommendations include wind-down times, not exercising before bed, setting new bedtime, and rescheduling the wake-up routine.
White Noise Lite and MyNoise apps produce soothing sounds through the phone that can be played via Bluetooth headphones. These apps have a specific sound catalog, including sounds like Tibetan Singing Bowl, Cat Purring, and Grandfather Clock. One can select pink or brown noise to get more relaxation as their soundwaves are on the lower side of the spectrum than white noise. Google Nest Mini starts playing pacifying sounds of crackling fire or rain when you say, "Hey Google, help me relax." Mini and other smart speakers set an automated good-night schedule by dimming house lights and playing relaxing sounds. Hatch Restore device dims night-light for bed-reading with playing soothing sounds to sleep. It wakes you up 30 minutes before the time to get up with a sunrise alarm and starts mimicking sunrise colors.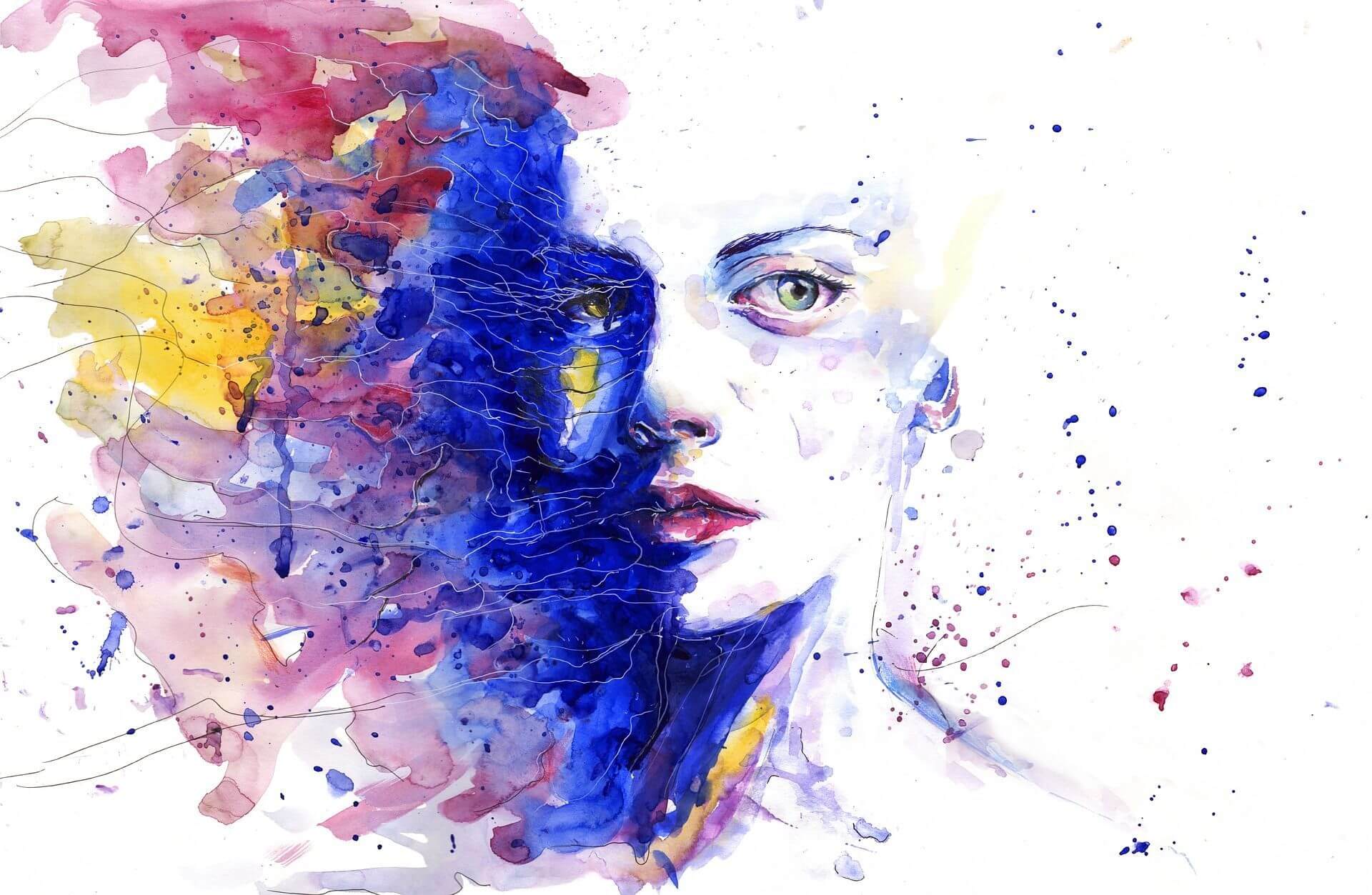 4. SHEET FACE MASK
A Seoul-based company, Franz Skincare, developed a microcurrent version of the facemask sheet. Their chemists introduced a mini electric current to force its contents deeper in the skin than other sheet masks. Ni'Kita Wilson, a cosmetic chemist, says,
"it's an example of a traditional sheet mask if you mix clay, dirt, and rocks in a port. But if you shake the port well to mix contents, it's now microcurrent face sheet. It not only moves dirt through the pan but also produces ceramide and hyaluronic acid via uppermost skin layers."
This Microcurrent Facial Dual Mask comprises three parts; a typical mask sheet dipped in serum, a dry mask, and a booster cylinder (the last two parts produce microcurrent). CEO of Franz, Myounghoon Jang, explained:
"You might not feel anything when you use it but one treatment of about 25 minutes leave your face moist, subtly buzzing, and hydrated."
The make up innovation company also produces mask sheets to treat acne skin; they apply an electric field by using "electrospinning technology" to a polymer solution. Consequently, nano-sized fibers are produced, which are involved in making thin elastic films. The mask is 20 times thinner than a normal acne mask and becomes invisible under beauty tech concealer.
3D printing in sheet masks like Amorepacific IOPE Tailored 3D Mask is another way to revolutionize these days. This face beauty scanner scans users' face dimensions via the in-store app and then prints hydrogel masks that fit the face. Moreover, it adjusts mask ingredients according to different face parts like T-zone demands versus cheeks. This tech makeup is in the market in only Korea, but soon all these will be common in the US. Neutrogena MaskID will use the same unlocking facia-identification technology to create a 3D face mask in the app.
5. AI ELECTRONIC MAKEUP ARTIST
Opte is a handheld printer that involves face-scanning by using a digital camera to highlight dark spots. It uses 120 nozzles to camouflage and print these tiny dots of tinted skin. According to Phill Dickens, a manufacturing professor at the University of Nottingham in England:
"It is not easy to print makeup on face with right accuracy."
The company says their formula comes with skin shades (light, medium, and deep) that cover over 99 percent of shades on the planet.
ManiMe produces customized nail stickers in solid colors designed by famous manicurists; 81 unique designs are available now. The users upload the snap of their nails to its website, and ManiMe scans the nails before creating their 3D laser-cut stickers. These are available to wear within four days of order.
Perso by Loreal is almost the size of a thermos having pigment cartridges to make lipsticks that matches your most favorite color. It is a 6.5 inches device that uses artificial intelligence; upload the photo of your favorite color; it mixes the right quantity of similar pigments and pushes this blend via a removable cap with the help of a motor. Guive Balooch's Tech Incubator developed this AI-powered skincare and cosmetic tool. Further, the company is also working to produce customized skin foundations. It syncs an AI app to the user's phone to analyze skin complexion and environmental conditions before blending ideal sunscreens.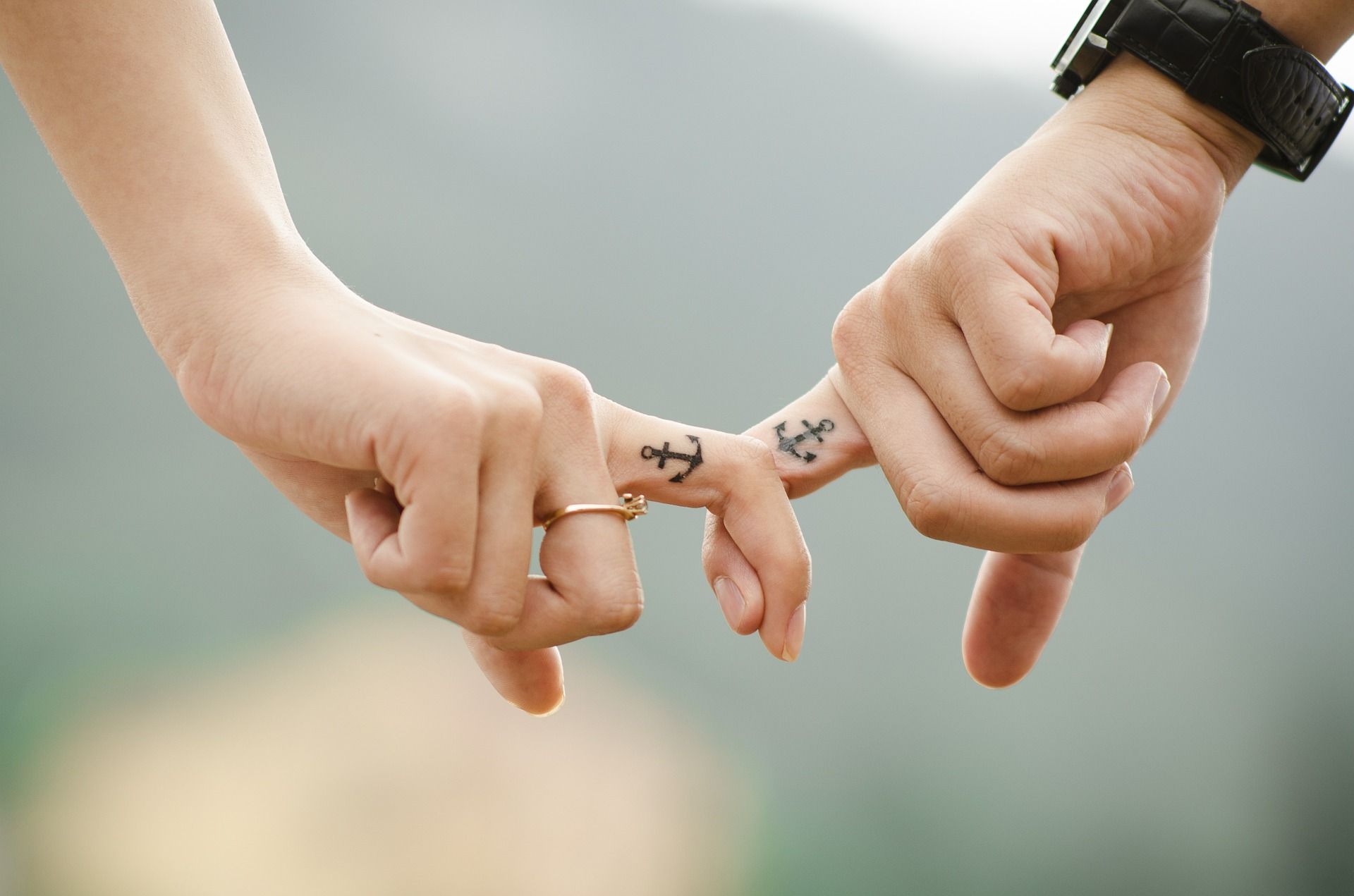 6. VIRTUAL FITNESS MAINTAINERS (BEAUTIFUL AI TRAINERS)
Until last year, the machines at home for workouts were often heavy and older, gobbling all space in the garage. These are replaced now with new smart home gyms that can sync information to the cloud. Mirror and Forme Life are smart home workout screens resembling long mirrors. Tonal works like several extras, including digital balance and tech bars. These workouts can be folded via their transformer-like folding end to save space. While using their companion apps and touch screens, the users can gain access to more training sessions than joining a gym membership. They can see professional trainers on their screens as they are motivational guiders in their homes. The apps call the usernames to boost their trainees during live or one-on-one training sessions. It helps those who can't exercise alone and excites them for more to do as fun.
7. THE NEW ZEN GURUS
Cell phones connect humans everywhere, with other persons and places. What if these handy devices could share the moment of relaxation that everyone needs? Headspace, Unplug, and Calm apps are available on iOS and Androids offering meditation guides from worldwide mindfulness experts. Just put on headphones and start mini-meditations anywhere. Further, these apps have different series to lift moods, like Calm's seven days of gratitude to boost contentment and other manuals for teens and kids.
Another meditation trainer, a small, cute device, the Core, can be holed by users during a meditation guide accompanied by the app. It vibrates according to the instruction of the instructor related to breathing (inhaling with more intensity, pushing slightly, and then exhaling intensely). The gadget, along with its meditation library, costs $19 per month. It comes with a cooling metal sensor that is efficient at sensing changes in heart rate by reading pulses. Its function is to check your improvement over time by focusing on your calmness during meditation.
Meditation technology cannot replace traditional meditative practices, but now, the stressed generation needs exciting and more calming ways to restore their mental health. Some exciting ways are virtual meditation groups, apps, and screens to relax a puzzled brain.
8. INTELLIGENT BEAUTY LABS
The chief innovation officer at Strands Hair Care, Rita EL-Khouri, said:
"If you send a sample of your hair, our lab runs several exclusive trials, finding the hair's cuticle quality that's deeper than guessing either its damaged or not. Further, your actual hair texture is determined by checking the hair thickness via microscope of high magnification."
They analyze the sample to prepare a customized shampoo-conditioner duo with perfect mixing of moisture and protein for the individual customer. Moreover, the researchers are working to produce other personalized treatments for the betterment of hair health.
My Beauty DNA by Biologique Recherche involves analyzing saliva swabs to check one's genetic makeup in an AI beauty salon. The customer sends it to the lab in a bottle filled with buffer solution to protect the test sample. It helps them access unique properties related to the skin, including photoaging, predisposition to collagen denaturing, and sensitivity. The brand will use this data to customize regimens by the end of this year. It will result in the prevention of genetic aging causes before they start appearing. For instance, if your saliva analysis shows that your skin is prone to glycation, you are recommended to use mimosa extract serum.
DNA analyses help get more detailed information about hair health and type as it's deeper inspection than a naked eye watching capacity. Wilson said:
"Genes work like switches; they are turned on and off, but unfortunately some get stuck in one state and are problematic. The collagen breakdown controlling gene, if get stuck, causes the destruction of fresh collagen and results in sagging. The pharmaceutical companies will use a topical material in the future to switch it off and it would cost a lot more than any skincare product in your bathroom."
9. BIC SMART SHAVER (AI RAZOR)
BIC introduced a great AI-powered prototype shaver that captures relevant data to improve the overall shaving experience. The data includes density and thickness of hair, the number of strokes made, shaving speed, and sync them in a companion app. It is like a casual five-bladed razor but collects data when its user shaves. This collected data is then shared through the cloud to an Artificial intelligent tool for further analysis. After it, the tool shares information, for instance, how fast they shaved and how much water they consumed. BIC tried to create a user-friendly shaving experience, namely "the next generation of shavers."
AI - Future Beauty Place
AI and ML are improving the online shopping experience and potentially influencing the future of cosmetics, lifestyle, and beauty resources. For instance, Efackar Spotsan by Le Roche Posay scans users' photos against 6000 professional images to diagnose skin type and help detect melanoma even without a face-to-face meeting with a dermatologist. Middleton says:
"This type of anatomy will attract customers who have mismanaged their schedule due to COVID-19 and couldn't visit their skin salon or dermatologist for long due to quarantine."
Consumers now get more comfort-ability with beauty tech at home during Covid-19. The beauty market is expected to continually add further AI and deep learning in future products that will be more convenient, hygienic, inclusive, and accessible.