Google Play is an online store that allows you to download or purchase numerous types of media onto your Android devices. It contains millions of apps, games, books, movies & TV, etc. Statista reports that in the 2nd quarter of 2022, Google Play Store emerged as the platform with the highest number of available apps, i.e., 3.5 million, followed by Apple App Store with 2.2 million apps for iOS. From this amazing platform, Android device users can download apps ranging from 10MB to 4GB. Commencing the second quarter of 2022, the most prevalent category on Google Play Store was "Gaming Apps," that account for 13.63% of total Android apps. Today, one of the most popular trends among game lovers is to use online games to get into and connect with others in the upcoming web evolution called "Metaverse," where they have to express themselves as Avatars. A true metaverse might be far away, but overseeing its huge potential, marketers are embracing this buzzword to advertise their games and apps on Google Play Store. Sensor Tower presented its App Intelligence Data earlier this year. The report reveals that 86 apps on Google Play and App Store included the term "metaverse" in their description or title within just three months (November 2021 to January 2022). As of now, there are 552 Metaverse apps on Google Play Store. Mobile Game Publishers are leading the way in adopting the keyword "Metaverse" in their gaming apps. In the Game category, there are 107 apps with reference to the term "Metaverse" that account for 19% of the total gaming apps studied. The trend of playing online 3D metaverse games is increasing with the availability of new Android apps on Google Play Store. Online 3D metaverse gaming will never let you get bored. You can have a second life with exciting adventures you have always fantasized. You are free to roam through lush locations and explore the breathtaking life simulation games.
This blog post will explore a few of the most popular and available online 3D metaverse games apps on Google Play. How do they work? And how to access them?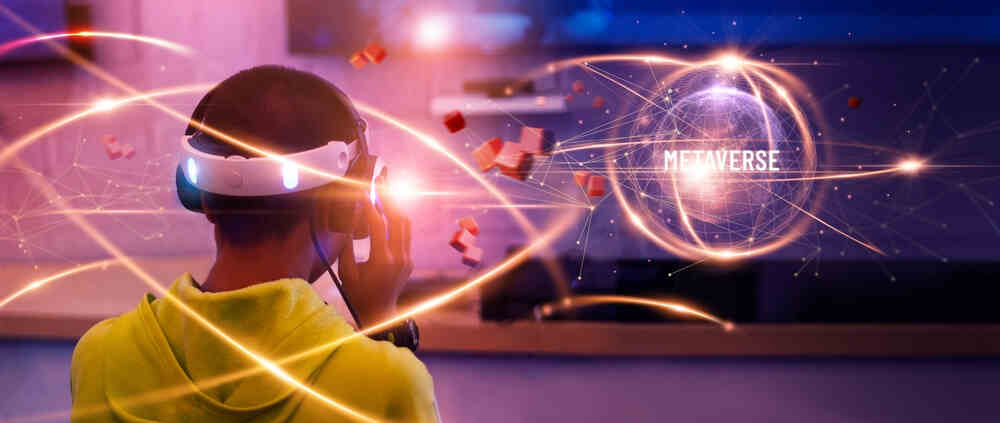 Online 3D Metaverse Games available on Google Play Store
An online 3D Metaverse game is beyond a life simulator. Unlike any other game, a metaverse game offers real-time fun – no pauses or resets. Moreover, you can enjoy 360-degree views of your virtual world. Let's walk through some of the most common online 3D Metaverse games apps that you can install from your Google Play Store:
1. IMVU online 3D Metaverse Game – app on Google Play
Developer: IMVU, Inc.
Release Date: 21st Oct. 2014
Downloads: 10M+
App Availability: iPhone, iPad, and Android's Google Play Store
Software Requirement: Android 5.0 or above, iOS 12 or above.
IMVU - the online 3D metaverse game is considered the best-loved game by genZ and millennials who can enjoy this social game app on Google Play. This game has a monthly global audience of above 6 million who daily spend 55 minutes on this platform to play, chat and make new friends. 40% of its audience belongs to the USA, while the remaining 60% primarily come from the UK, France, Brazil, and Canada. Hence, the game users get a 3D social network from all over the world and can chat with friends. Since 2020, IMVU has been one of the top-rated, most preferred social and grossing apps on the Google Play Store. Based on its jaw-dropping 3D graphics, Lifewire ranked it "Best Virtual World Game for Realistic Graphics for 2020".
When you explore IMVU metaverse, you will find it superb. First of all, you need to dress up yourself in an avatar to enter this Metaverse. You have to customize your avatar according to your own choice. This online 3D metaverse game offers you several free virtual chat rooms to chat and play. You can attend a virtual party, a concert, or virtually date your new friend in the 3D world.
IMVU Marriage Package:
While playing this metaverse game, you need a marriage package if you want to propose to someone. You can plan an ideal wedding with this package. By getting married, two avatars can show their love and celebrate their new relationship status with everyone. They get a "Marriage" status badge. They can link their profiles together with their exclusive life status displayed on their profile cards. After marriage, they will have access to "Our Room" together to decorate and moderate it according to their mutual taste. The married couple will enjoy a lot more perks. However, if the couple decides to get separated, they can divorce each other. In this case, they will lose the perks offered for getting married.
IMVU to Earn
Once your account is registered on IMVU, your earnings may start. You will have to complete simple offers like answering some paid surveys, watching videos, or playing games to earn credits. You can even win credits by inviting your friends to play on IMVU. If you complete watching a video, you can earn 1000 credits, while for daily sign-in and inviting your friends; you will get 500 credits. For every 1000 credits, you will earn 40 cents. Besides the credits, you can also get amazing rewards and digital items on this metaverse game. Above 200,000 people are earning from this game by selling digital items won from IMVU. They convert digital products into real money.
Is IMVU Safe for Kids?
This online 3D Metaverse game is adult-friendly. It contains pornography, so not appropriate for kids and young teens.
Recommended Age: 17+
Start your IMVU 3D online metaverse game experience by installing this android app on Google Play. You can enjoy this immersive experience on your PC as well.
2.  Highrise: Virtual Metaverse – app on Google Play
Developer: Pocket Worlds
Release Date: 25th Jan. 2020
Downloads: 5M+
App Availability: iPhone, iPad, Google Play Store
Software Requirement to install from Google Play: Android 5.0 and more
The online 3D metaverse game" Highrise: Virtual Metaverse" is a deep, rich world that is social by design. It is a creative single-player game played by more than 5 million people. The main part of the game is to express yourself by making avatars. You have to decide your character's look and choose any modern outfit to stand out. Once you enter this Metaverse, you will digitally connect with other players all over the world and get a chance to make friends. Another way to express yourself in this app on Google Play store is by displaying your room designing skills to the community that is part of the game.
In this metaverse game, you can: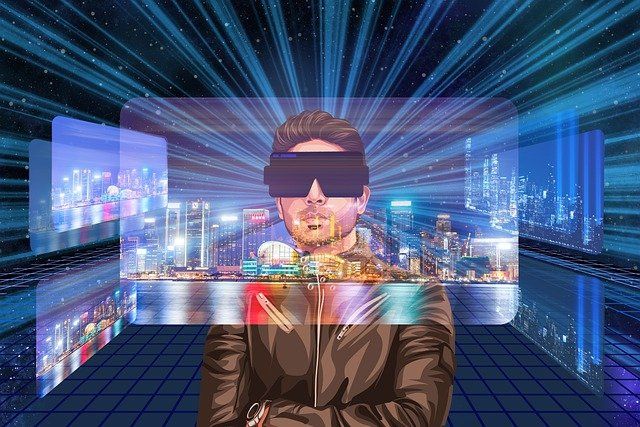 Is Highrise: Virtual Metaverse Game App Safe for Kids?
This metaverse game is not good for younger kids as it is just like a dating app for flirting with adults. However, for teens and adults, it is a fun experience.
Recommended Age: 13+
3.  ZEPETO – 3D Avatar, Chat & Meet – app on Google Play
Developer: Naver Z Corporation (South Korean Tech Company)
Release Date: 30th Aug. 2018
Downloads: 100M+
App Availability Devices: iPhone, iPad, Google Play Store
Software Requirement to install the app from Google Play: Android 5.1 or higher
ZEPETO is among the most popular online 3D metaverse games app on Google Play, with more than 300 million subscribers. Top brands like Gucci and Nike are also getting into this Metaverse by offering digital versions of their famous items.
This fun social app on Google play allows you to create your digital version in chatrooms. Character customization of this metaverse game is inclusive. Once you open this app, you are requested to upload your photo or take a selfie. This android app uses the facial recognition technology feature of iOS devices to detect your facial structure. Then it will convert your image into your 3D avatar. Hence, you will get your amazing digital version in a matter of seconds. You have permission to re-edit your avatar created by this metaverse game. Once you enter the Metaverse in your customized avatar, you get a chance to go out on the street and meet other players on the way. These players would also be roaming in their personalized characters. You can make friends and play games with them. In the photo booth, you can even take pictures with your new friends. Initially, you don't have enough costumes, digital items, etc. You need certain points to purchase items, clothes, and accessories to embellish your space. As soon as you start participating in challenges and get socialized by interacting with more and more people, you get a chance to earn points and level up yourself with more objects.
Is ZEPETO Safe for Kids?
ZEPETO app on Google play is amazing and addictive at the same time. This online 3D metaverse game contains pornography and adult chat, which make it unsafe for kids. According to the app store, it is 12+, but parents consider this app suitable for 16+ at least.
4.  Avakin Life: 3D Virtual World – app on Google Play
Developer: Lockwood Publishing Ltd.
Release Date: 2013 on Google Play.
Downloads: 100M+
App Availability: Google Play Store, iPhone, iPad, iPod Touch, Kindle Fire
Software Requirement:  iOS 8.0, Android 4.0.3 (at least)
"Avakin Life" is one of the largest 3D socializing android apps on Google Play. On iOS and Android, the number of registered users for this online 3D metaverse game has crossed 200 million. This role-playing game gives you an amazing immersive experience. Just like any other metaverse game, Avakin Life takes you to a virtual world in your digital version. You are free to get into any avatar you like. You can express yourself as a model or a star. This Metaverse game previously had the feature to get you a Tattoo, but recently it has discontinued this offer. However, you are free to select your clothes and accessories from a huge stock of 28,000 items. So be creative, personalize your style according to your taste, and decorate a dreamy space to have fun with your new mates.
Once you get into a 3D Avatar, explore and have fun in this Metaverse in the following ways:
Join a community of millions of people and chat with them to get socialized with others.
Make new friends and go to spend your vacations at your favorite places.
Exchange stories while hanging out with your friends to get familiarized with other parts of the world. Improve your knowledge about the lifestyle of different regions.
Show off your outfit to your friends and get their advice on the latest trends and styles.
Explore amazing brands and participate in other events.
Take photographs, have exciting adventures and save these memorable moments to share on social media like Facebook and Instagram.
Get unrestricted free messages and chat.
Set up your crew and participate in prestigious fashion events.
Design your dream house or apartment to show your interests.
Get a supply of a variety of items like decoration, clothes, furniture, etc.
Get continuous updates on newly available furniture or animations for you to expand and restyle your surroundings.
Earn jewels and coins to purchase more accessories and belongings like apartments and furniture. By default, the apartment you win or buy is private; however, you can convert your property from private to public so that your friends can also visit you.
Use your real money to get more distinct features and gems.
Is it Good for Kids?
"Avakin Life" is not good for kids and young teens. This app on Google Play offers users an environment where they interact with strangers. The users can come across adult behavior that is not good for kids.
Recommended Age: 17+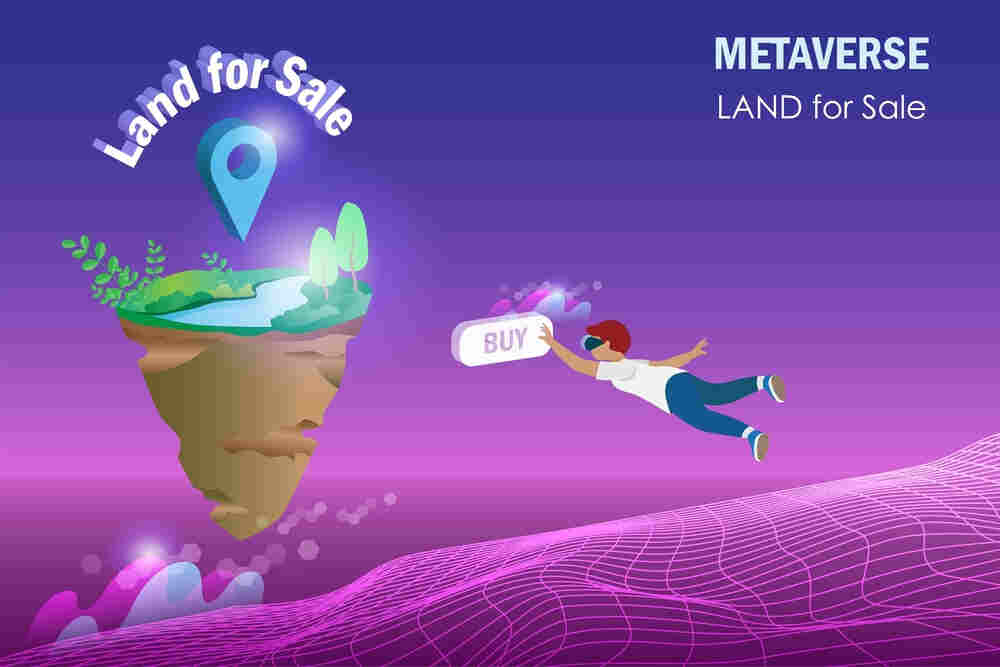 Are the Android Apps on Google Play Free of Cost?
Mostly we find the free apps on Google Play. However, very few apps cost money or offer in-app purchases.
The android apps for online 3D Metaverse games, as discussed above, are free to install and play on Google Play Store. Once you start playing these Metaverse Games, you may have to make in-app purchases to uplift your level from the rest of the players. The cost for these in-app purchases varies for each metaverse game. For instance:
For IMVU:
In-App Purchases: $0.99 to $199.99 per item
For Highrise:
In-App Purchases: $0.99 to $199.99 per item
For ZEPETO:
In-App Purchases: $0.99 to $11.99 per item
For Avakin Life: In-App Purchases: $0.99 to $99.99 per item
How to Access Online 3D Metaverse Games Apps on Google Play?
Just open your Google Play Store, navigate any of these online 3D metaverse games apps, click on install and get ready to have fun with the endless prospect these simulation games offer.
To play these android games on PC or Mac, you will either download them directly from their website or need an app player called BlueStacks, a platform with more than 500M users that will give you an immersive gaming experience.
To learn how to use BlueStacks App Player to run Android apps on PC, Click Here:
Wrapping Up:
Metaverse is one of the most emerging technologies of the era. This virtual world is attractive, and people don't want to take their eyes off it. To enjoy all the perks a metaverse offers, getting into it via online 3D metaverse games apps on Google Play is the most appealing and trending way. With these free apps on the Google Play store, you can explore the vibrant virtual world, turn yourself into a model or star, attend events in paradise locations, decorate your homes, hang out with friends, get married, and many more. So be the creator of your destiny and venture into epic journeys filled with memorable, thrilling moments you have always dreamed of.