Art is an expression of your feelings. For generations, human beings have been demonstrating their emotions and feelings through Art. But what if you have a beautiful memory, an emotion, or some mind-blowing idea that you want to share with others, but words are not enough to capture those feelings? You may wish to portray your emotions on canvas, but unfortunately, you don't even know how to hold and use the paintbrush. The thought of having a Genie's Lamp might suddenly strike your mind, which could turn all your emotions and ideas into Art. In this modern era of emerging technologies, an AI ART Generator works no less than a Genie in your device.
AI art generators like Prompt Builder, are flourishing in popularity by creating photorealistic images. We just love to type bizarre prompts to see what this tool ousters and art-loving people love buying the masterpiece it creates. The AI generated art rocked the world when a portrait created by an AI Art Generator was sold out at Christie's auction house for a whopping $432,500 in 2018. Since then, AI Art Generators are inspiring artists and non-artists to generate some explorative artworks for their personal and commercial uses.
In this blog, we will walk through the basics of an AI Art Generator, how it works in creating high-quality images, and explore the best AI Art Generators.
What is an AI Art Generator?
An AI Art Generator is software that uses AI to create amazing artwork from your text prompts. Some AI Art Generators allow you to input a photo and recreate it according to your preferences. Based on the most advanced technology, an AI Art Generator has some next-level intelligence. For example, if you ask it to create an image of an astronaut sitting on a horse, it is intelligent enough to understand the main theme of the picture and will incorporate the stars around the sky as well, to give the image the most realistic and meaningful touch.
AI advancements have introduced us to several phenomenal AI Art Generators for personal and professional uses. Some AI art generators are good for generating just a particular type of art, like a landscape or a portrait, whereas some are versatile enough to create a wide range of art pieces. So, choosing an AI Art Generator that perfectly fits your needs is important.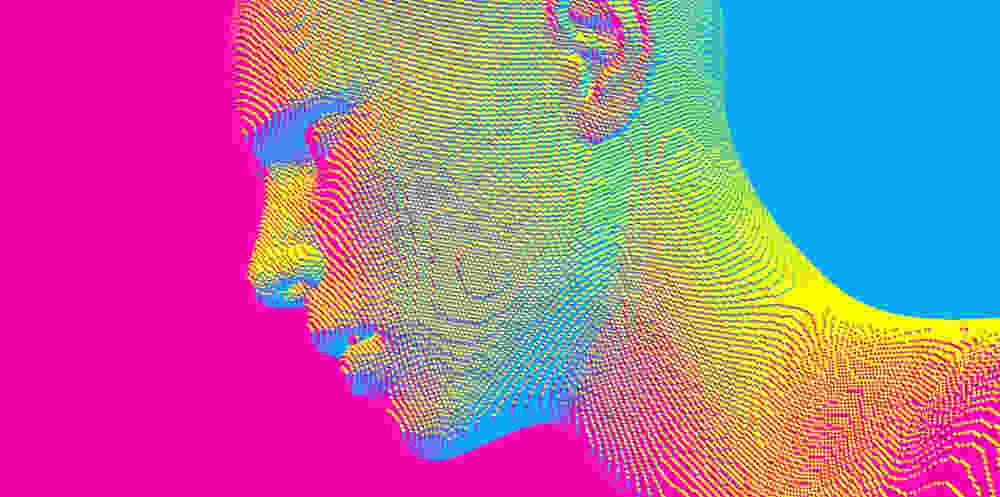 How Does an AI Art Generator Work? & How to make AI-Generated Art?
Most advanced AI Art Generators use VQGAN+CLIP – a neural network architecture involved in text-to-image models to create art pieces of various sizes. As the name indicates, it is a blend of the architecture of two neural networks: VQGAN & CLIP. CLIP of this model guides VQGAN to generate an image that perfectly fits with the given text. Hence, this VAGAN+CLIP architecture helps a text-to-image AI Art Generator to produce high-resolution and appealing artwork.
To generate an AI artwork from Text-to-Art Generator or a photo editor, you just have to go to the website, open an account, if necessary, write a simple descriptive text prompt, and select a style to get incredible art pieces. You can select from a wide range of colors, backgrounds, and paintbrushes and let this magical tool create a sensational work of Art for you. To create an artwork from an image, you will have to input an image instead of a text prompt. The AI Image Generator will generate an artwork that best matches your uploaded image.
Best AI Art Generator Tools Online
1.    Dall -E2 – Best AI Art Generator from Text
Dall-E – the best AI ART Generator that is an extension of GPT-3, has been supporting its users for years to create fabulous art within seconds. However, this phenomenal art generator is not accessible to everyone. For those who don't want to twiddle their thumbs and wait for several months for their turn to get access, Dall -E 2 is a better option.
Dall -E2 developed by OpenAI, hits the top of the best AI Image Generators list. It is the latest version of Dall E and is the best tool for professionals and amateur artists. This generative language model is a 3.5B parameters version of GPT-3, which is large enough but smaller than Dall-E at the 12B parameter version; however, it can create 4 times higher resolution photorealistic images. Its AI-based user-friendly interface allows everyone to generate first-rate realistic images within a few minutes.
Credit Structure
This text-to-image generator grants you 50 credits for free in the first month and 15 credits/month afterward. You will have to pay $15 for 115 credits to get more credits.
Let's have a look at the distinctive features of this AI Art Generator:
Paintbrush for customized artwork
The paintbrush by DALL -E2 is one of the best features it offers its users. With this paintbrush, you can add your own touch to the image generated. For instance, you can add highlights, shadows, and many more that your heart desires.
Other Key Features
Based on GPT-3
Suitable for commercial projects
Highly Realistic images within a couple of minutes
Generate new business ideas
Design products
Create customized multi-layered images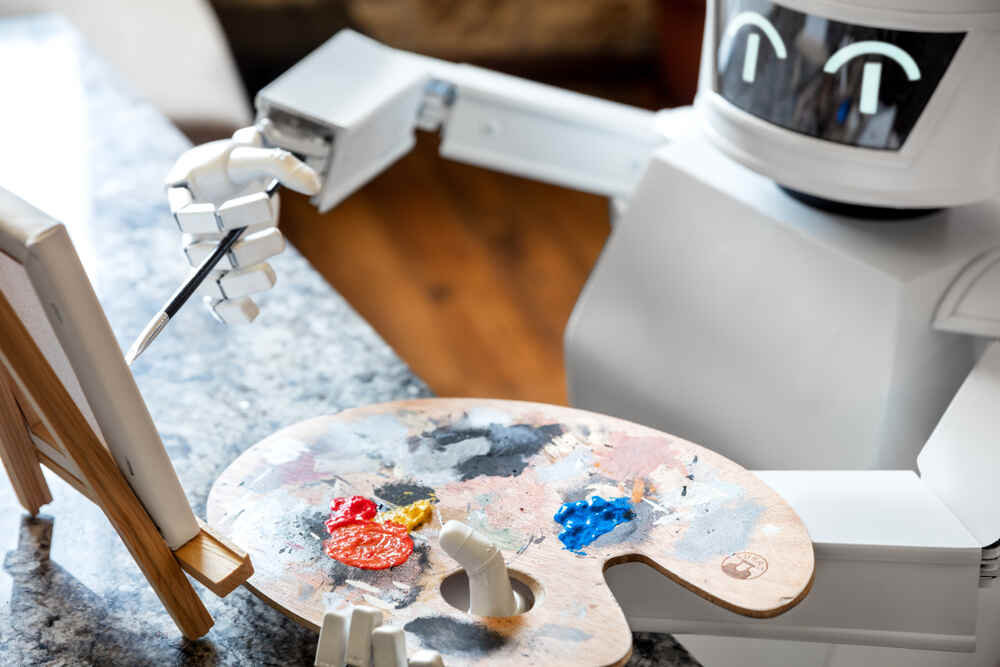 2.  Mid journey – an AI Art Generator from Text
The latest AI art generator taking the internet by storm is "Mid journey," which uses AI and ML to create super-detailed and creepy cool paintings. The AI generated art is so evocative you can easily convince someone to believe they were created with human hands. Even if you type strange and convoluted prompts, it will spit out jaw-dropping art. The masterpieces this AI art generator creates are too good to excite you to meet and thank this superb tool's developer personally.
Mid journey Beta
The hype of this mind-blowing AI art generator got a sudden boom when Discord servers introduced its Beta program. Mid journey beta is an artificial intelligence bot that takes the idea from your text prompt and uses its own AI and Discord commands to generate a realistic image. Hence, to use Mid journey beta, the must-have thing is a Discord account on which you have to get registered as a Beta Tester. You can make your free account on its website by signing up. After the account creation on Discord, to get Mid journey Beta access, applying for the beta program is the best solution as it is currently unavailable for private invites. It will take a few days or weeks to grant you access, but once you get the access invite, it will be worth it.
Fee Structure
The initial 25 images this AI tool generates are free as the bot offers you a trial period. Afterward, you must subscribe to its basic monthly membership to pay $10 for 200 images. For unlimited images, you can get a monthly subscription of $30.
Shutterstock has introduced a new AI image generator to its all-in-one creative platform that allows users to create high-quality visuals by simply describing what they're looking for . This generator uses generative AI technology to create custom images that are unique and one-of-a-kind, and it claims to be able to deliver these images in just a few seconds.
The platform is designed to be user-friendly, and it does not require users to have any design experience or knowledge of complex software tools. This makes it easier for anyone to create custom images for their projects, regardless of their skill level or experience. With this new AI image generator, Shutterstock is hoping to make it easier for people to create high-quality visuals for their projects, and to do so quickly and efficiently.
Its key features include:
The main features of the Shutterstock generative AI image generator include the ability to create custom and unique images based on simple descriptions, fast image generation times of just a few seconds, and a user-friendly interface that requires no design experience or knowledge of complex software tools.
Additionally, the images generated by the AI image generator are available for licensing, allowing users to use them in their projects with ease.
Overall, the Shutterstock generative AI image generator offers a user-friendly and efficient way for users to create custom images for various projects while also providing access to a vast library of pre-existing images and other media.
Pricing:
Shutterstock's generative AI image generator is included with their subscription plans, which start at $29 per month for annual billing or $49 per month for monthly billing. The AI image generator allows users to create unique and one-of-a-kind images quickly and easily by describing what they're looking for in a few words or phrases.
4.Craiyon (DALL E-Mini) – Best AI Meme Machine – Free to Use
Dall E2 is available in closed beta, and you have to wait (though not as long as that for Dall-E) until you get access. By then, you can enjoy its open-source version Craiyon – formerly known as Dall-E-Mini. It is available for free for public use. This amazing AI Art Generator is best known for creating memes. You don't have to get registered to sign up for an account. You just go to this app and enter a text prompt or an image. The output image will contain 9 images in a 3x3 grid.
With unlimited free trials, its main features are almost the same as that of DALL E-2, but it has the following limitations:
You can't customize your images.
It lacks safety protocols.
5. Wombo Dream – Free AI Art Generator – Best for Beginners
Dream by Wombo is a fantastic AI Art Generator that lets you create phenomenal masterpieces on your phone, tablet, or computer. Its AI-based complex algorithms deeply understand your phrases' ideas, which is enough to generate a unique artwork. Once you get your image against the text prompt, if you don't like it, you can ask it to generate a new one.
This AI art generator app is available on smartphones and the web; however, in the mobile version, it comes with more features.
Let's explore its key features:
Remix your Artwork with NFT
Transform your photo into a Cartoon
Share on social media
Free download of image
Safe to use and can fix bugs with each update.
Unlike other AI Art Generators that are either paid, based on a credit system, or have some restrictions, Wombo Dream is free from all limitations. You can enjoy creating unlimited art pieces for free in various styles. The only limitation of this AI Art Generator is that it is restricted to some countries only.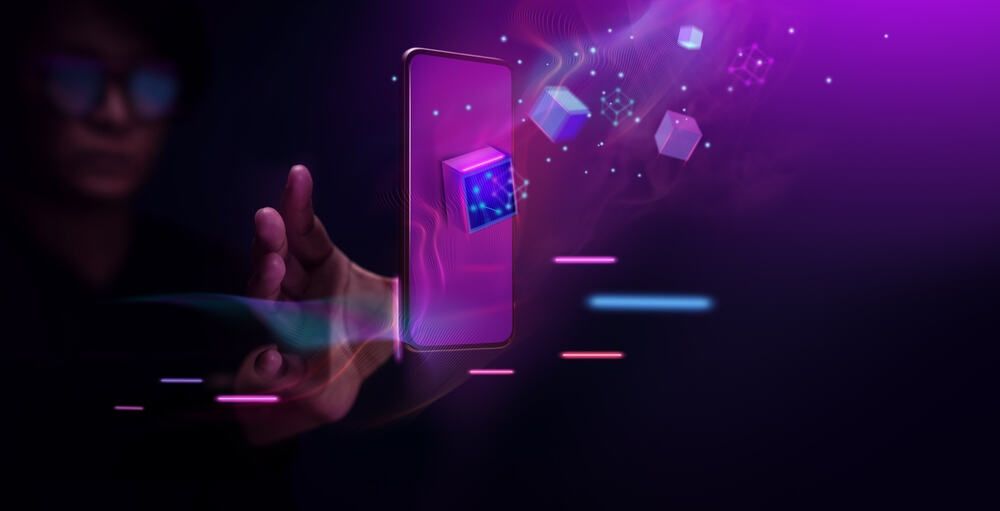 6.  Starry AI –Art AI Generator with Granular Control
Starry AI- one of the rudimentary AI Art Generators has a unified interface and functionality that allows you to turn your ideas into a masterwork within 20 minutes. This AI Art Generator offers you two AI engines:
Altair: to generate imaginative images- it is more abstract.
Orion: to generate "unreal reality" – it is more cohesive.
You can use the finalized artwork for your NFT project, get a print, or share it on social media. The basic technology in this software is Machine Learning, which processes images and recommends some additional filters to deliver a perfect fit for your requirement.
The main features of Starry AI Art Generator include:
"Granular Control" is its distinguishing feature to generate artwork that would be more personal.
It offers you extra credits to increase the AI's runtime to have a better image. You can daily or weekly earn free credits by watching ads and sharing your artwork on various social media platforms.
Full Ownership of the Generated Artwork
Free users are allowed to create maximum of 5 stunning art pieces daily without watermarks.
The only limitation to this amazing AI Art Generator is that it lacks some important features and privacy.
7.  NightCafe – Text-to-Image Converter – Best for Creative Images
NightCafe NightCafeNightCafe It is a well-recognized AI tool known for working on a greater number of algorithms as compared to other AI Art Generators. Even beginners can easily get the hang of. Though this AI Art Generator is subject to a credit system, it contains a huge free tier, and you can earn numerous credits by joining the community. Besides earning, you also have the option to purchase credits.
Main features include:
You are free to add cultural genres or artists' modifiers.
Full Ownership of the Generated Artwork. If someone wants to use your image, they will have to buy its print or borrow its original copy.
It lets you create videos.
Offers huge control to leading users. You can even commercialize your creations.
Offers a lot of social features and a dynamic, helpful community.
Organizes your creations.
It allows you to download 5 artworks daily without any watermark.
You are also free to download your generated art but in low resolutions. It allows you to bulk-download your images.
Allow you to purchase a print copy of the art piece this AI art generator has created.
You can share your artwork with the Art community.
Limitation: The image Creation process is slow because of the heavy traffic on the website.
Credit Earning
NightCafe offers five free credits daily to its free users. Once you are done with your account creation on NightCafe, you will be awarded five extra credits and five daily credits. You can create five art pieces per day for free. If you want more portraits or the printout of your creations, you are liable to purchase credits packs that cost $7.99 at least.
8.   Deep Dream Generator – Image to Art Generator
Deep Dream Generator by Google is one of the trendiest AI Art Generators available in the market. It is an aggregate of different tools that allows you to explore several AI algorithms. Based on your uploaded image, this AI Art Generator generates artwork that will resemble your uploaded image but with enhanced features. This AI image generator involves ANN, so it has been trained on multiple images. You just have to upload an image on this AI Art generator; the rest depends on this tool. Based on your original image, it will generate a new artwork resembling the uploaded one. This is one of the unique AI Art generators that allows you to generate striking paintings of diverse genres. This NFT creator platform creates a variety of paintings like van Gogh, Munch, etc.
Three Amazing Styles
This AI Art Generator offers three styles to transform your uploaded image into AI artwork.
Deep Style: It is an advanced technique based on great processing power. It generates AI images with thoughtful interpretation.
Thin Style: This style with low processing power is not as advanced as Deep Style in generating transformations. The positive feature of this art style is its faster speed.
Deep Dream Style: Deep Dream Generator uses numerous painting styles to produce images that seem to be appearing from various places.
Animal Illustrations are available.
Option of Image Preview
Fee Structure
It requires registration as the free version has restricted usage. To avail its enhanced features, get the monthly subscription for the advanced package for $19. You will be charged $39/per month to get the professional package.
9.  Pixray – Free AI Art Generator
Pixray – an incredible text-to-art generator taps the AI power to draw whatever its users ask it for. You can run Pixray for free using an API on a browser or computer. Its simple default interface lets you enter a sentence, then go to the "drawer" option and select AI render engines, such as:
Pixel – if you want to generate pixel art
VQGAN – if you want GAN images
Clipdraw – if you are looking for stroke-based images.
With customizable AI engines and an easy-to-use interface, nerds will enjoy using this AI Art Generator a lot. Let's have a look at its key features:
Setting Adjustments: If it does not create the perfect image that you wished for, you can adjust its settings. Change your images using drawer, filter, display, etc. You can keep changing your inputs until a masterpiece is created.
It allows you to create line-sketch images.
It works with High Speed.
It has flexible integrations.
Limitations
Every time you run this AI art generator to change your inputs, it takes more than 5 minutes to present the next image. So, Pixray is not a good option if you want immediate results.
You can get just one image at a time.
Struggles to generate realistic images
Despite the negatives of this AI Art Generator, if you don't have enough money to spend on a better option, Pixray is not a bad choice.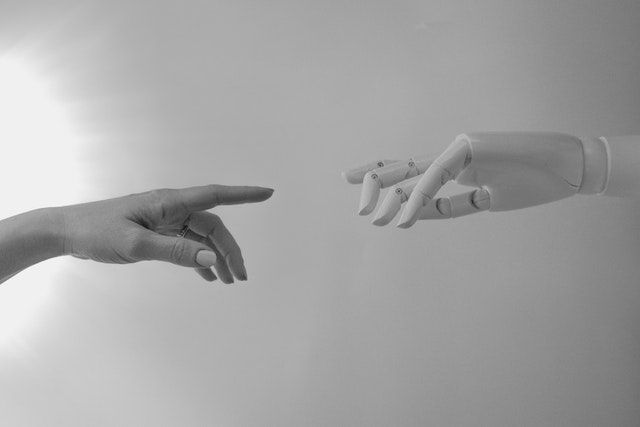 10. Big Sleep – Python Based – Free Web App
Big Sleep – a Python-based AI Art Generator that uses a neural network to create true-to-life images from scratch.
Generative Adversarial Network (GAN) – to generate highly realistic images
Big Sleep works on GAN to achieve the desired results. Its Generator model generates the image, whereas the Discriminator model works by differentiating between real and fake. Hence, GAN supports Big Sleep achieve extremely realistic artworks.
Other key features include:
High-Resolution Images (1024 x 1024)
Open Source
Best for Beginners
Offers a wide range of image patterns
Sharing One More
ArtBreeder – An Image Quality Enhancer
Artbreeder helps you create many variations of the image you add up. Let's have a look at its key distinguishing features:
This free AI Art Generator lets you edit the genres of images. It also allows you to cross-breed images.
You can generate landscapes, portraits, or any other artwork. It also allows you to alter facial features, including eyes, hair, and skin tone. If you love animated figures and want your anime photo, Artbreeder is the best place.
It suggests thousands of artworks with the permission to arrange and store them in folders. When you need any image, you can download it in PNG or JPG format.
Fee Structure
Artbreeder allows you just 8 free downloads for free account users. However, to get more high-resolution downloads and avail its enhanced features, you will have to get its monthly plan of $8.99.