In this digital era, Artificial Intelligence is the most growing force in business, so it's not surprising that all the tech giants worldwide are in the race to win the title of "AI leader." From Alibaba to Amazon, all tech firms are AI trailblazers and leverage AI to take their products and services to the next level. Apple, the world's largest technology corporation, is no exception. The Fortune 500 list (2021) ranked Apple in 3rd place with $365.8 billion in revenue, following Walmart and Amazon. However, it was declared the most profitable company worldwide with a $94.7 billion profit. This remarkable growth makes sense why Apple is capitalizing heavily on Artificial Intelligence. From iPhone to the Apple Watch, iPad, iPod and Mac, every Apple device is equipped with AI and ML making the company boom; however, iPhones contribute the lion's share to Apple's growth. With iPhone AI features, Apple delivers a delightful experience to its users, enabling them to do what they never imagined before.
AI and ML pervade almost every feature of iPhones, from Face ID to voice recognition, making their users' lives easier than ever . This blog analyzes how Apple uses Artificial Intelligence in iPhones, how this iPhone AI works, and what AI innovations and apps make Apple preeminent. We will also glance at the new AI features of the recently launched iPhone 14 models.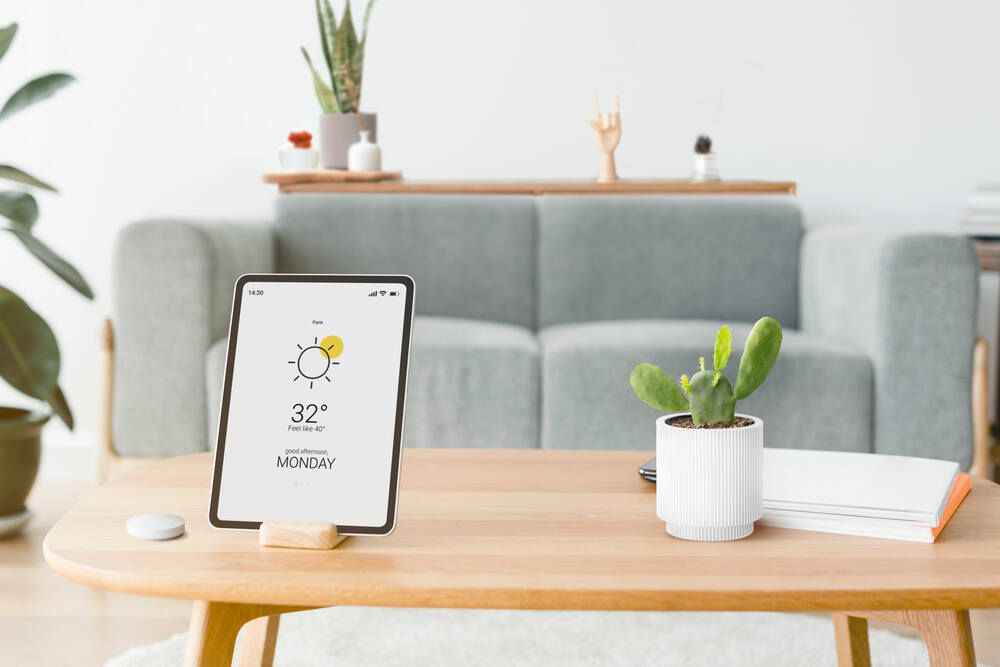 More Math Into LaTeX 5th Edition, Kindle Edition
Apple Inc.  – Growth Perspective
Apple Inc. is a US-based multinational technology corporation specializing in hardware and software development. It has always been a revolutionist in the technology sector with its upgraded innovations, which have always added huge value to the company's growth. In the first week of January 2022, Apple's stock market value reached $3 trillion for a short time; hence it became the 1st US company to hit this market cap. This valuation is correspondent with the combined value of Coca-Cola, McDonald's, Walmart, Exxon-Mobil, Disney, Netflix, and Walmart; Guardian reports.
During the WWDC 2022 – the Worldwide Developers Conference held by Apple Inc. in the first week of June, the tech giant Apple introduced a new OS, silicon and laptops. It also shared the updates to several platforms, such as CarPlay and SharePlay. Apple unearthed the host of the latest software updates for its devices, including the iPhone, iPad, Apple Watch and Mac. All these revelations confirm that Apple is all set to boom in the year 2022 as well. In the 3rd quarter of 2022 (fiscal year), Apple's revenue was $83 billion, with the quarterly net profit at $19.44 billion. The contribution of the iPhone alone was 49% of this Q3 total revenue. Not just for Q3 2022, iPhone has always been the greatest sales driver for Apple, which normally contribute half or more of Apple's total sales revenue.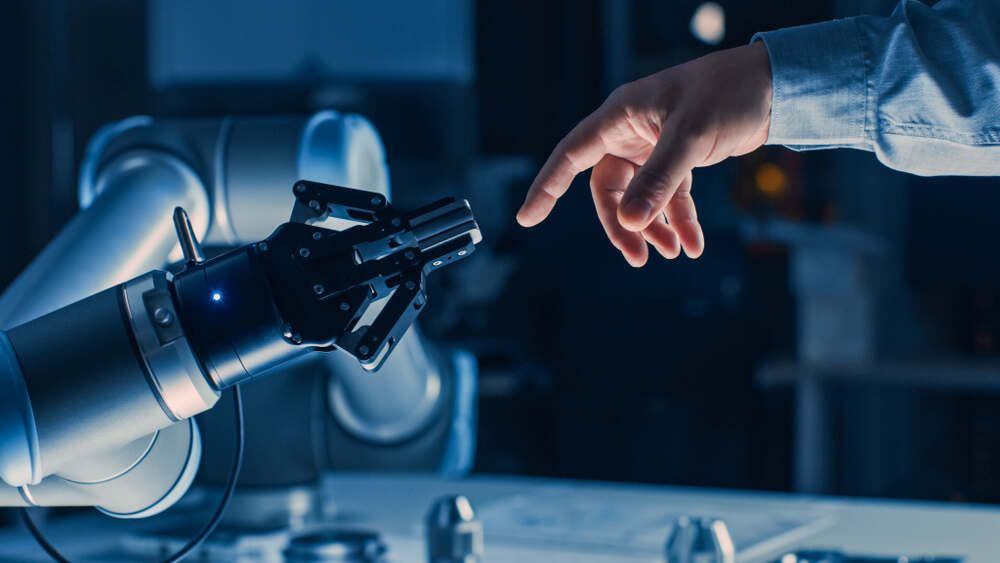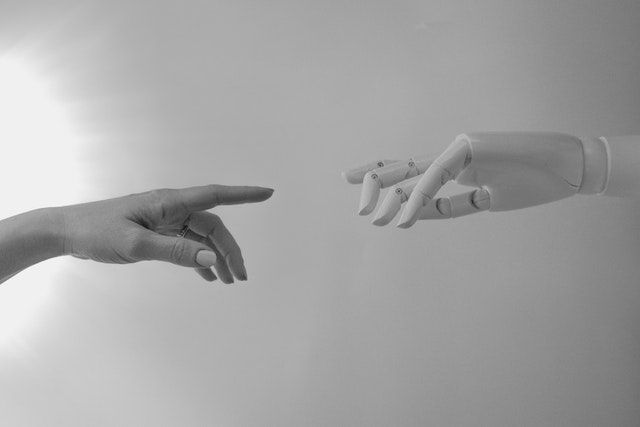 Use of Artificial Intelligence in Apple
Apple dominates other tech giants because it allows its set of Proprietary software like Safari inbuilt iOS, iMessage, Maps, FaceTime and many others to connect with its devices such as iPhones, laptops, and desktop products. Apple does not just restrict to this; rather its services outstrip to leverage AI, ML, DL, and ANN to create smarter products that you were never aware of their need even.
Apple's AI Strategy
Apple's AI approach revolves mainly around its devices, so it dominates the tech industry with its in-device AI technology. Since the release of the Mac (previously known as Macintosh) with GUI in 1984, the company had already started to invent products that could help earn market value. After this, Apple has always embraced a quieter but smarter perspective toward Artificial Intelligence. It was 2011 when Artificial Intelligence in Apple devices was introduced to the world with the launch of Siri with the iPhone 4s. Hence, Apple became the first manufacturer to incorporate AI in its products. Since then, we have seen Apple devices with multiple AI features.
Despite leveraging AI and boosting the functionality of its devices, Apple's AI strategy has always remained behind closed doors as the company discloses just the minimum of its enhancements. Most of the time, it has been tight-lipped. Therefore, many iPhone users are barely acquainted with the AI-powered features of their iPhones. Fortunately, in the last couple of years, we have observed a little change in the company's attitude. It is a little more open to unearthing its use of ML to power various attributes in Apple devices, and its interaction with the AI community has also increased.
In an interview with Ars, John Giannandrea – senior VP for ML/AI strategy at Apple, opened up on the company's on-device AI/ML strategy. He revealed:
"I really honestly think there is not a corner of iOS or Apple experiences that will not be transformed by ML over the coming few years."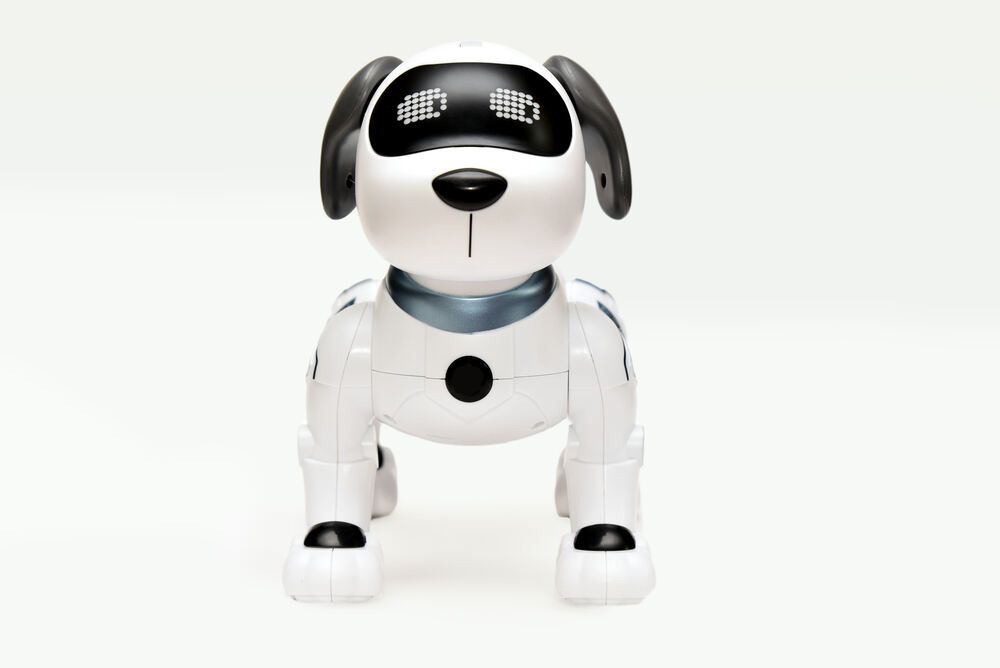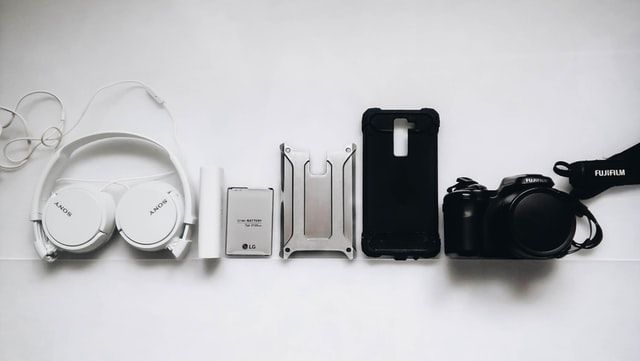 iPhone AI Features
Of all the Apple devices, iPhone receives the maximum share of AI-powered features. Let's explore iPhone AI and discuss the main AI features an Apple iPhone possesses!
A well-recognized built-in AI and NLP-powered virtual assistant for Apple's iPhone. This iPhone AI platform, available on iPhone4 and later, was launched by Apple in 2011 when people were hardly aware of a personal assistant on the smartphone. Microsoft launched Cortana about three years later. Siri is also available on some models of other Apple devices like iPad, iPod, Airpod, Apple Watch, Mac etc. Siri is the most significant thing perceived as AI by any iPhone user. From speech recognition to answering your questions, ML drives multiple facets of Siri. It is capable of performing impressive tasks on iPhone like translation, providing weather information, alarm setting, story narration, guiding you while car parking, making your reservation for dinner at a restaurant etc.
iPhone 11 User Guide: Complete and Illustrated Manual with Tips and Tricks to Master Your iPhone 11, 11 Pro & 11 Pro Max with the iOS 14. For Beginners and New Users
"Hey Sir" – An AI app for iPhone and other Apple devices with Voice Recognition technology enables Siri to have two-way communication with its user. To learn to set up Siri on your Apple iPhone, click here!
The original version of this AI-powered personal assistant was loaded with a lot of imperfections. However, Apple stepped towards making it perfect by leveraging machine learning (ML), Deep Learning and Convolutional Neural Networks, and many other advanced technologies. Let's look at how Apple is trying to improve "Siri."
Apple's Efforts for a Smarter Siri?
Apple's acquisition of Xnor.ai was its initial move towards improvement by incorporating 15 times faster Edge AI into its devices, which allowed Siri to work offline. But it was not enough. To improve Siri AI results, Apple is training it with a local database of the business and place names. It will help Siri, for example, to understand that Kilkenny is a town in Ireland rather than perceiving it as killing a man named Kenny.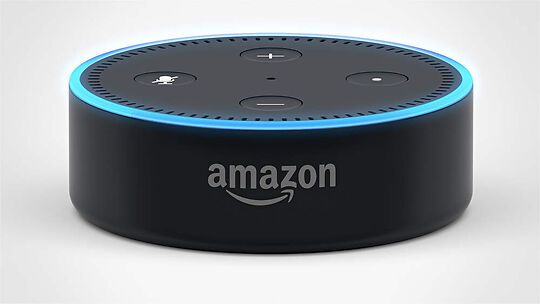 iPhone AI Text Features
Your iPhone AI text feature helps you in your text conversations. Suppose you had an appointment booked with someone and saved its information in your iPhone. Now, if you are late to reach that appointment, your iPhone is intelligent enough to realize that and will send a text to that person automatically to inform them about the delay. It will further suggest a suitable slot on your iPhone calendar to book a new appointment and many more.
AI-based Predictive Text
Your iPhone AI also works for the predictive text feature. The AI algorithm behind this feature analyzes what you are typing and suggests the next words, sentences or any emoji icon to help you send messages promptly.
Live Text Feature in iOS 15
Live text is one of the latest iPhone AI features that works for iOS 15 and iOS16. This impressive AI feature in iOS 15 allows you to import text (typed or handwritten), email addresses, or contact numbers from your photos taken or saved on your Apple iPhone. Whereas in Apple iPhones with iOS 16, this Live Text feature can also work for videos. It works in many languages, including English, Chinese, French, Spanish, German and more.
You can also use this Live Text Feature on iPad with iPad OS 15  and Mac with macOS Monetary.
iPhone AI Camera
Apple introduced its first AI camera iPhone with the launch of the iPhone 11 Pro in 2019. All the later models are equipped with this AI camera. When you are going to take a picture on your Apple iPhone, its AI camera takes eight pictures intermittently before you press the shutter button. When you actually take an image, your iPhone's ML/AI algorithm evaluates each image separately and incorporates the best pixel of each picture into one image through the process called "Deep Fusion" and presents you with that final product.
Neural Engine drives this state-of-the-art feature in iPhone's Bionic Chip. A neural engine is a neural network ML hardware introduced in the iPhone 8 (2017) but not incorporated into its camera. This Neural Engine can execute up to 600 billion processes in a second, making Apple iPhone faster and more power-saving, Apple claims.
This neural network hardware is also present in other Apple devices, including the iPad (with A12 Bionic Chip and later) and Mac (with M1 Bionic Chip and later).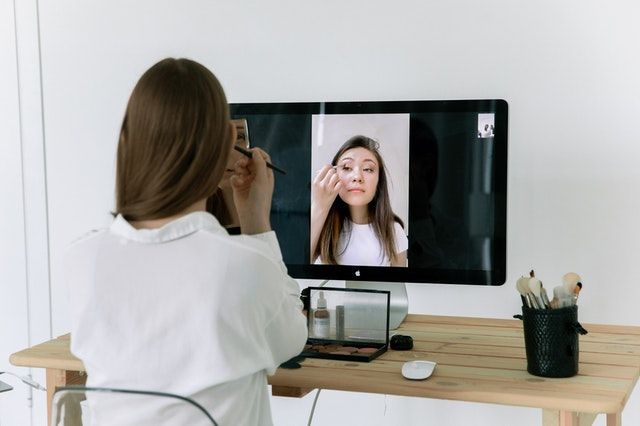 iPad Air 5th Generation User Guide: The Complete Instructional User Manual For Beginners And Seniors On How To Use And Master Apple iPad Air 2022 With iPadOS 15 Tips And Tricks
Apple is at the forefront of enabling its users to unlock their iPhones by AI-powered Apple's Face ID technology that was introduced on iPhone X in 2017. When you hold your mobile, your iPhone's TrueDepth Camera looks at your face in 3D, brightens it, puts 30,000 indiscernible infrared dots on it, and takes your face image and saves it. Afterward, whenever you want to unlock it, just glance at it, iPhone leverages ML algorithms to compare its stored image with the scan of your face and verifies if it's really you. It works best if the distance between your face and the Apple device is 25-50cm.
Face ID will work even wearing a face mask if you have iPhone 12 and later models with iOS 15.4 and later. Apple claims that the chance of fooling with Face ID is just 1 in a million.
Face Recognition in Home
Apple's Face recognition feature also helps iPhone recognize people from your iPhone's photo library or the visitors who recently visited your home, and their images were captured by your iPhone AI camera or doorbell. If you name those faces, then if any of the person from the images visits your place, your iPhone identifies them and informs you about the person at the door by name. This facial recognition feature works with HomeKit – a software framework introduced by Apple. Equipped with smart cameras, this HomeKit enables you to control several internet-connected smart home devices with Apple devices. This Apple's IoT solution is neither a product nor a software; rather a smart home platform to link inter-connected HomeKit devices/smart home products together like lights, thermostats, air purifiers, TVs, Doorbells, cameras and more while augmenting their capabilities. HomeKit allows you to control these smart home products via applications not just on your iPhone but on your iPad, and Mac as well.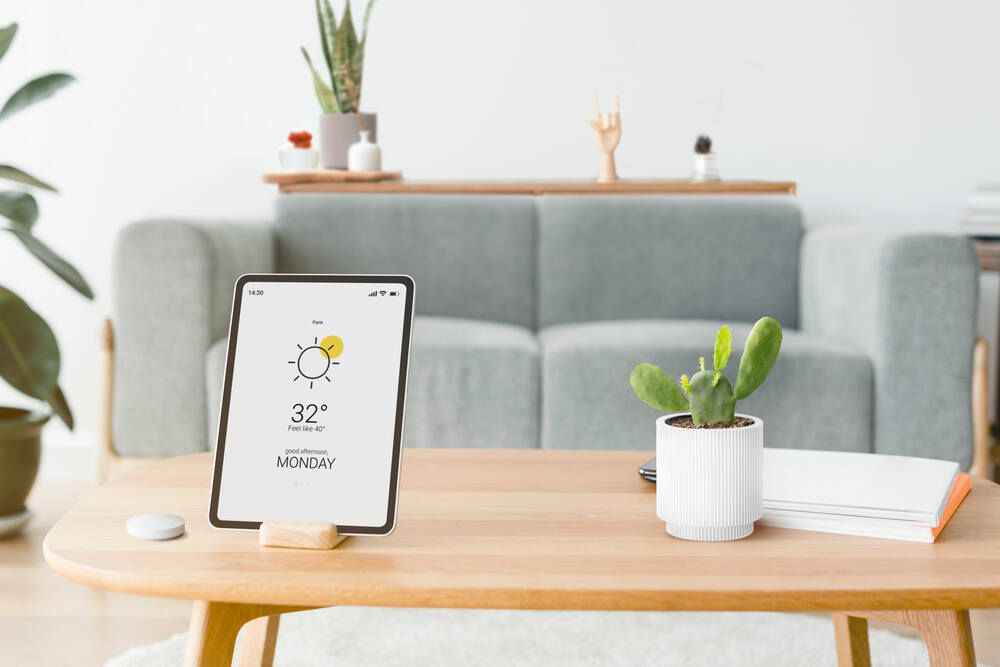 Automatic Lighting Up of your iPhone Screen
Apple iPhone has an AI-powered accelerometer that measures the device's linear acceleration. It identifies a movement whenever you take up your phone to operate. You don't have to press any button to make the screen wake up; it does this automatically. When you place your iPhone back, the screen light faints automatically using the same AI-powered feature.
Machine Learning with Swift: Artificial Intelligence for iOS
AI Apps for iPhone
"Siri Shortcuts" App – AI-enabled Task Sequences
The "Siri shortcuts app" in your Apple iPhone offers you a quick way to complete your tasks with just a single tap or voice command. This Shortcuts App automates multiple tasks you link together and creates a routine for you. This app also works on iPod touch, HomePod, iPad and Apple Watch. iPhone has some ready-made shortcuts like:
Share Location
Running Late
Speed Dial
Make Top 25 Playlist
Directions Home
You can also create your own shortcuts with Siri by integrating steps across multiple apps. For instance, if you have created a shortcut to "post animated GIF to Twitter". When you will tap on the shortcut or address Siri and name that shortcut, it will perform all the tasks you had linked with this shortcut while creating it, such as;
It will pick your latest photos from your Apple device
Create an animated GIF of those photos
Share the GIF to your Twitter account
You can, for instance, trigger Siri by informing that you are "going to sleep"; if you have created a shortcut for this phrase, your "Siri Shortcut" will automatically switch your mobile to "Don't Disturb" mode or "Sleep Focus" to help you sleep immediately.
Click Here to learn how to create your own "Siri Shortcut."
AI-powered Map App
While traveling, the AI-driven Apple Map app guides you on the way to enable you easily reach a place on time with minimum hindrance. It informs iPhone users if they may face any traffic jams around the way they are following and recommends the shortest alternative way as well. This Map app saves the information about the routes you follow more often and suggests the same route or the other best shortcut.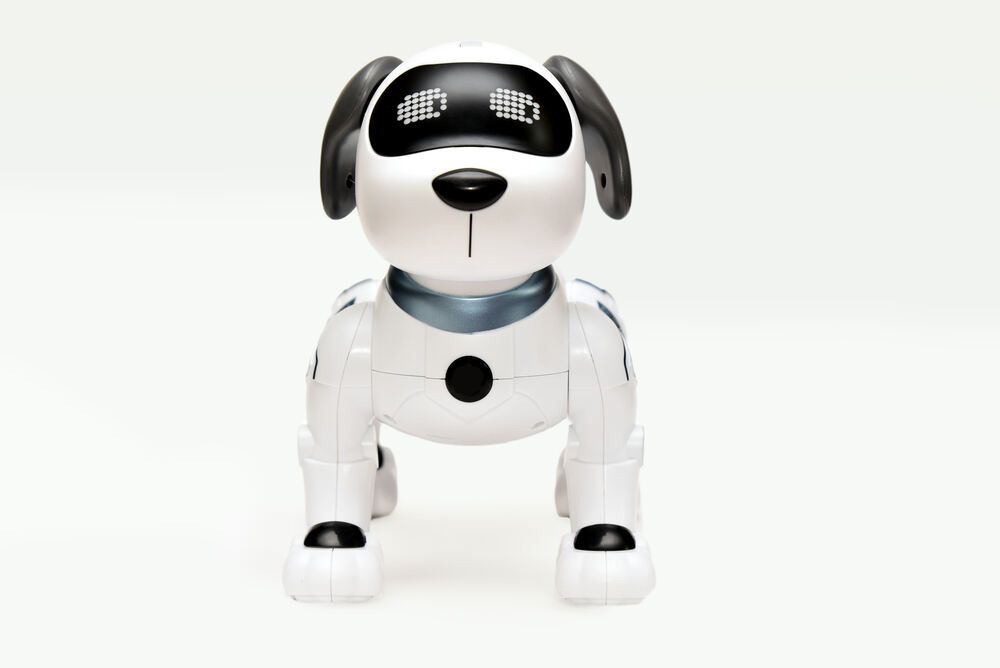 Wireless Lavalier Microphone for iPhone iPad
iPhone Photos App – AI-powered Facial Recognition
For the last couple of years, Apple has been working to improve its photos app by leveraging ML and other advanced technologies to enable you to do more than just have a look at your pictures. Apple claims that by improving ML, its devices have considerably enhanced the feature of face recognition. The iPhone AI photo app in iOS 15 and iOS 16 can recognize people in any pose, with obstructed faces, accessories, etc. To recognize the occluded or blurred faces, iPhone uses a combo of face and upper body. With this advanced iPhone AI feature, your smartphone can even identify a person from his childhood picture.
AI-driven facial recognition enables your iPhone to identify the faces in your photos and group the photos of all people in separate albums after sorting them out. This Photo app by Apple processes photographs on your phone instead of the cloud, ensuring more privacy and security.
iPhone Transcribe App – Voicemail-to-text Transcription
Voice-to-Text transcription involves AI and ML to write the text for the spoken words. iPhone AI can transcribe your voicemail and save it as text. You can scan the voicemail text if you find it more reasonable than listening to a message.
Artificial Intelligence in iPhone 14 Models
On 16th September 2022, Apple released the following models of iPhone:
Standard iPhone 14
iPhone 14 Plus
iPhone 14 Pro
iPhone 14 Pro Max
Standard iPhone and Plus have the same features; the difference lies in just their sizes. Let's discuss a couple of new additional features of AI used in iPhone new models.
A15 Bionic Chip for Standard iPhone 14 and iPhone 14 Plus
iPhone 14 (that looks exactly like iPhone 13), and iPhone 14 Plus,  are equipped with the A15 Bionic Chip – the same chip used in iPhone 13 Pro, as Apple announced in the first week of September 2022. However, "iPhone 14" and "Plus" have an upgrade version of this Bionic chip as it is equipped with a 5-Core GPU. Rest technology of the A15 Bionic Chip in iPhone 14 and 14 Plus is the same as that of iPhone 13 Pro with a 6-core CPU and 16-Core Neural Engine – a special processor that optimizes and speeds up machine learning and augments neural network tasks to increase the overall speed of iPhone 14
Hence,  5-core GPU is the only iPhone AI attribute in the chip that will enhance its graphics performance by up to 25% compared to iPhone 13, which had a 4-Core GPU, as reported by MacRumors. So, compared with iPhone 13, the enhanced graphics would be the only additional feature that the A15 Bionic Chip will include in iPhone 14 and Plus, while the rest attributes are the same.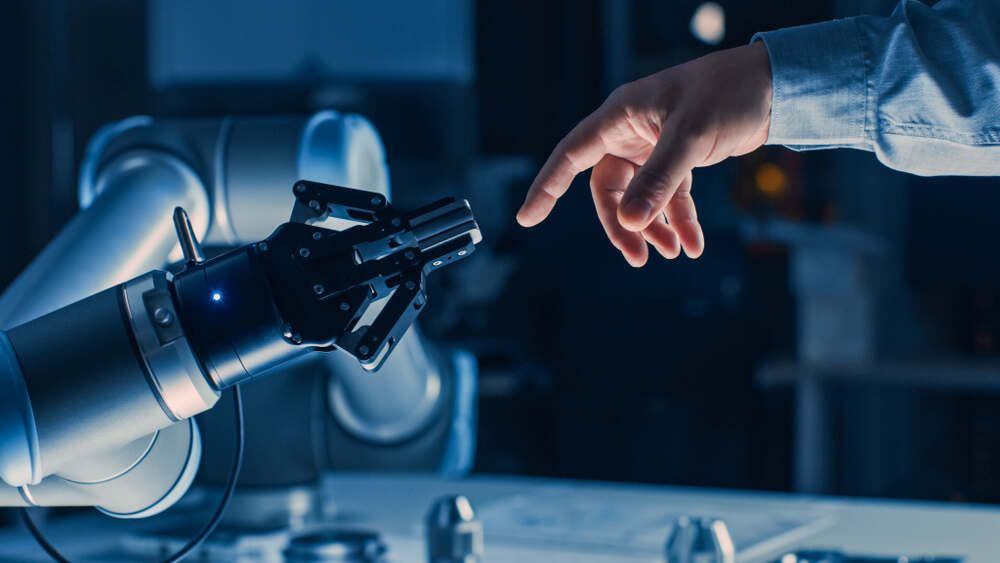 A16 Bionic Chip for iPhone 14 Pro and iPhone 14 Pro Max
iPhone 14 Pro and Pro Max are definitely more advanced and better versions of iPhone 14 and 14 Plus as they are equipped with Apple A16 Bionic Chip which is 17% faster than A15 Chip used in iPhone 14 standard and 14 Plus.
However, all these are speculations as Apple has not touted much about its latest release, and the MacRumors report does not include any additional information about the chip. Hopefully, we will get detailed information over time.
AI-powered Crash Detection
All the iPhone 14 models are supported with the Crash Detection feature by default. This feature is based on a Machine Learning Model that involves the following features/technology:
AI accelerometer
GPS/Position Data
Gyroscope
Barometer and Microphone
This car detection technology automatically detects car crashes, informs emergency contacts, and sends the car's location details. Hence, iPhone AI provides safety assurance to its users and can save lives by timely notifying emergency services.
The above discussed are the only disclosed additional AI features in iPhone 14 models. Rest attributes must be either the same or upgraded compared to previous models. As Apple has not touted much about the level of AI in iPhone 14, we can just speculate or wait for some authentic reviews about the latest releases.
Wrap Up
For a long, Apple has been striving to empower iPhones to "think differently." AI in iPhone works by realizing where you are, what's going around you, and what you are looking for, thereby supporting you to save time and relieve stress. Apple has long realized that iPhone AI can make its user experience more sensual and pleasurable. Therefore, it uses Artificial Intelligence in iPhones to power multiple features and more apps than you may even realize.