Metaverse is the upcoming evolution of the internet with no single definition at the moment. It encompasses many virtual worlds enabling people to interact and socialize digitally. Most companies that want to get a competitive edge and fund value-creation initiatives have stepped into this immersive world. Industry leaders such as Nvidia, Epic, and Big Five (GAMAM including Google, Amazon, Meta, Apple, and MSFT) are all investing billions of dollars into the Metaverse R&D to boost their business value. According to McKinsey, Metaverse investment in 2022 so far has exceeded two times the investment in 2021. With this emerging deep interest, the Metaverse market, worth $27 billion in 2020, is predicted to hit $825 billion by 2030 at a 39.1% CAGR. Morgan Stanley, a well-recognized financial institution, foresees that the metaverse will be a multi-trillion-dollar market that will create many opportunities for metaverse jobs in the near future.
Envisaging the demand and supply dynamics in this emerging field, not just the companies but the individuals who are ambitious for their metaverse career are also attracted to this meta-economy. For example, if a company is interested in arranging a music concert in the virtual world to engage people, advertise its products, and develop a good employee-client relationship, then besides a Metaverse Marketing Specialist, the company would require the services of a virtual singer and a DJ to engage an unlimited number of viewers (potential customers) which is normally not possible due to constraints like geographical boundaries, space, parking, permissions from authorities, etc. Similarly, a digital manager and a digital architect will be in high demand to build a hotel in the metaverse. Hence, metaverse will not just serve as an excellent platform for the company to grow its business but will also create remote metaverse jobs for people to build their careers while staying at home. Therefore, to earn more in this field, they need to learn and develop new skills related to products to be consumed in this virtual world.
The crux of the discussion is that a completely new era of metaverse jobs is coming, and the people who will now be engaged in this technology will get more benefit than the followers. In this blog, we will discuss how to get a job in the metaverse and the top 10 metaverse jobs that will rule the world by 2030.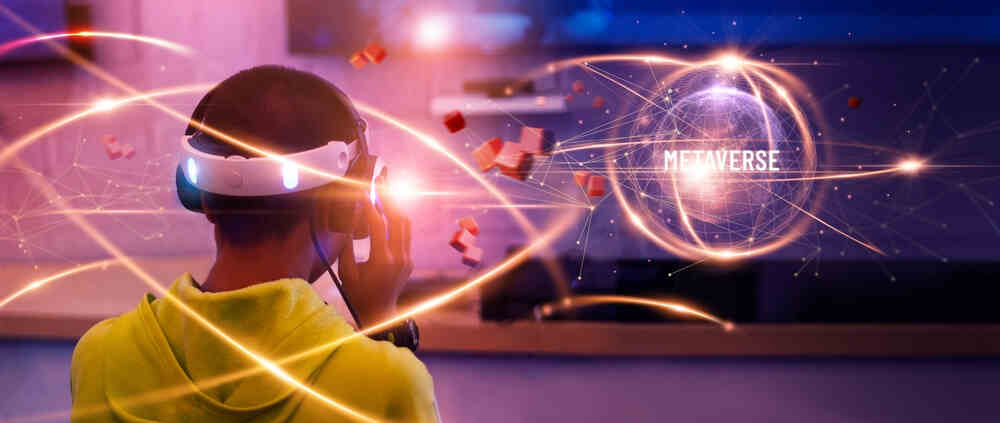 How to Get a Job in the Metaverse?
Metaverse is the upcoming career path that offers various job opportunities on multiple platforms. To get any of the metaverse jobs, you must possess the right skills with the ability to connect with people. To build a robust foundation for your metaverse career, you must have an in-depth understanding of all the technologies on which the metaverse is based. Generally speaking, as an ideal metaverse workforce, you must possess the skills on Web 3.0 technologies like blockchain, NFTs, 5G, and AI-based AR/VR/MR. To get a job on metaverse, adopt the following preliminary steps:
1.     Develop the Mandatory Skills & Keep Yourself Updated
To enhance your chance to avail yourself of the opportunities for metaverse jobs, you must prepare for this. Therefore, the first and foremost step to getting the opportunity of a metaverse job is to develop the right skills and gain knowledge. For instance, if you are looking for some engineering-related jobs in the metaverse, you must have expertise in JavaScript, Nodejs, and API integrations. Similarly, suppose you are a 3D character artist and want to get a job in the metaverse. In that case, you must have skin and game design expertise and extensive knowledge of Cinema 4D, Blender, Maya etc. To develop these skills, you can take admission to some university that offers metaverse courses or learn it on Coursera or edX via financial aid. To get some sort of internship or entry-level metaverse job – interacting with people of similar interest will be beneficial. For networking, meetup.com is a good platform where you can explore local metaverse events. XR Hackathon is another option to expand your social circle for like-minded people.
2.   Get Firsthand Experience with AR/VR devices and Explore Virtual Worlds.
As AR/VR devices will drive the metaverse, you must experience it yourself. You can test an Oculus headset to personally experience how virtual or augmented reality interaction feels. Explore a virtual world through platforms like The Sandbox or Decentraland to better understand the metaverse. This hands-on experience will boost your confidence and maximize your chances of availing any metaverse jobs.
3.   Sell Your Skills – Create Your Personal Portfolio Website
You can sell your metaverse-related skills in any of the following two ways:
a. Create your Personal Portfolio: Once you understand metaverse and learn all the basic skills related to metaverse jobs, it's time to create an appealing presentation of your metaverse-related skills. The one and the only way for this is to create your personal portfolio website to build your personal brand. In your portfolio, link your skills to the value you can deliver to a metaverse company. As you now have comprehensive knowledge of metaverse, you must be aware of the existing or potential problems that a metaverse company might face. Describe how you can be a valuable addition to the company by overcoming all those challenges. It will definitely help you grab a metaverse job.
b. Write about Metaverse: It is another way to sell your metaverse skills. Create a blog and start writing on the metaverse or open a YouTube channel and start to express your ideas and opinions related to metaverse. Any community that finds something valuable in your ideas may contact you for relevant metaverse jobs.
4.   Explore the Metaverse Jobs and Apply
To explore the metaverse careers and salary ranges, you can visit themetaversejobs.com. Many well-recognized companies like OpenSea, The Sandbox, Facebook, Roblox and many other frequently post opportunities for Metaverse Jobs. Explore it and apply for the one most relevant to your qualifications and skills.
10 Metaverse Jobs – Get Ready to Avail by 2030
At present, we are at the developing phase of the internet evolution called "The Metaverse." Once realized in its true sense, it would be the most futuristic digital platform ever created by humans. The researchers and tech experts predict that by 2030, the metaverse devices will be as common as game consoles used today, enabling people to enter, explore, play, and work in this immersive world.
Metaverse scope boomed last year when Facebook rebranded with Meta and revealed its plan to create 10,000 new jobs in EU (European Union). After FB conversion to Meta, more than 160 companies are investing hugely in metaverse that will create new metaverse jobs.
Let's explore 10 "Metaverse Jobs" that will be high in demand by the end of this decade.
1.    Metaverse Research Scientist
The research scientists for Augmented and Virtual Reality are already in high demand in top universities and industry leaders like Nvidia, Epic etc., and they are doing their job perfectly. However, more brainpower is required to intertwine the physical and virtual environment seamlessly in the metaverse. The "Metaverse Research Scientist" will have to build the foundation for metaverse applications; therefore, he will do more than just create elementary models of the real world for metaverse companies. The metaverse research scientist will architect a framework that will attract customers and partners and where a digitally actionable simulation of the entire real world would be visible. All metaverse use cases, such as Games, Adverts, Defi etc., will be created on this architecture.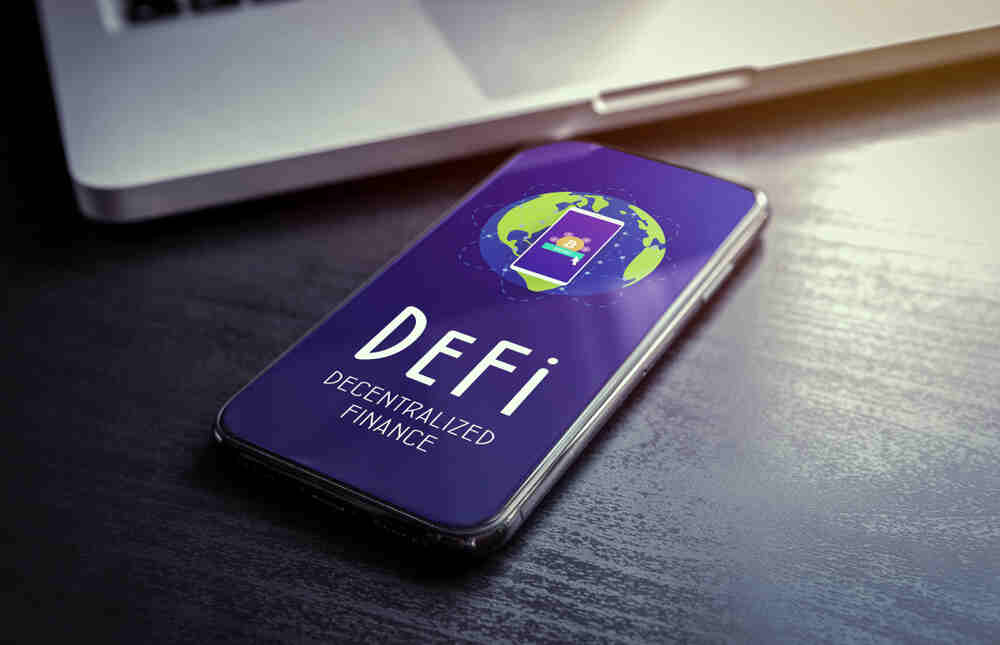 Skills/Qualification Required
If you want to get this job, you must have extensive knowledge and expertise in the following techniques:
Neural Rendering
Computational imaging and Photography
Visual-Inertial Odometry
Mapping and localization
If you have command of C++ and a Ph.D. in Deep Learning (DL), Machine Learning (ML) or Computer vision, you will be preferred.
2.  Metaverse Planner
Executing a plan is the key to bringing an idea into functionality. After developing a working metaverse, a company needs to plan and implement everything to bring that virtual world into functionality. Here comes the metaverse job requirement of a "Metaverse Planner" who will determine a strategic portfolio of prospects and create a roadmap to avail all opportunities for revenue growth.
A Metaverse Planner will be responsible for:
Formulating a prospective catalog of initiatives
Determining Market Opportunities
Design case studies and roadmaps
Introducing key metrics
Executing metaverse strategies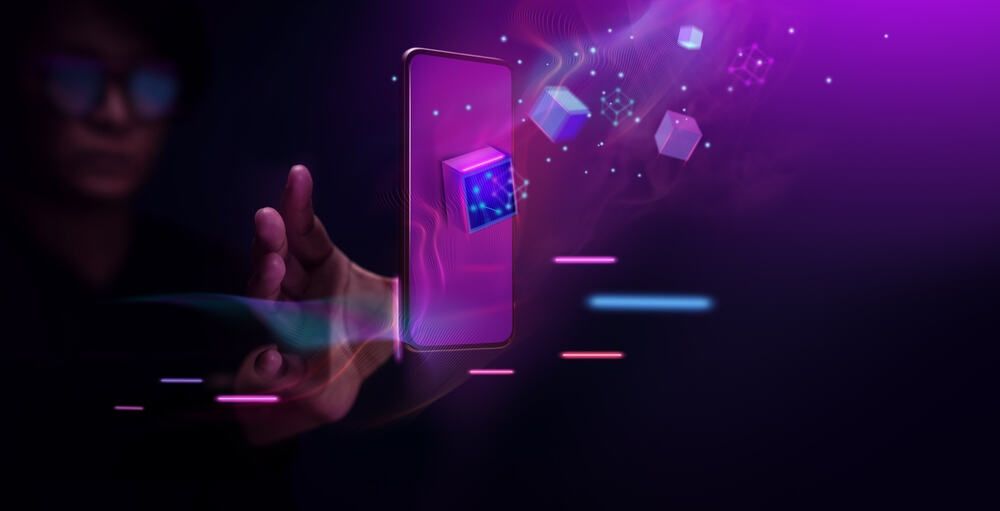 Skills/Qualification Required
In-depth knowledge of game design and virtual tools.
Have an entrepreneurial mindset.
Management, communication, and critical-thinking Skills
3.  Ecosystem Developer
The metaverse is a complex world that needs a full-fledged ecosystem of Hardware and Software (CPUs & GPUs), Sensors, data lakes, edge computing, KYC processes, laws and regulations and many more. Digitalizing this ecosystem is another complicated task. An "Ecosystem Developer" will have to ensure the possibility of creating functionalities on a large scale. He will be responsible for creating appealing and immersive worlds of interactive games and other experiences where users can connect and socialize in exciting ways. For this purpose, he will also have to coordinate with the government and partners and push them to invest in infrastructure. He will also focus on compatibility to ensure that the metaverse customers use their digital items for different purposes.
Skills/Qualification Required
In-depth knowledge of expanding XR industry
Comprehensive knowledge of programming languages such as JavaScript, Python, Swift etc.
Expertise in 3D modeling
Governmental/Lobbying experience
4.  Metaverse Safety Manager
Just like the internet, we can't claim that metaverse would be entirely safe. However, to make metaverse a safer and more inclusive place, there are several opportunities besides ID verification, such as safe headwear, suitable sensors and many more. Metaverse can't achieve this privacy on its own. It needs a workforce who will guide and confirm that all these safety measurements are adopted during metaverse designing and validating. Hence, if you get the metaverse jobof a "Safety Manager," you must ensure that the metaverse is safe and meets all regulatory safety measurements without compromising on design or cutting-edge functionality. You will be responsible for envisaging the probable uses and misuses of the metaverse functionalities and determining safety-critical elements and systems.
Skills/Qualification Required
An engineering degree
Consumer Electronics experience
5.    Metaverse Hardware Builder
Metaverse will not just depend on code, apps and games to get functional; it would also require "Hardware" that mainly includes:
Sensors: To give you the feeling of getting touched when someone cuddles your arm online.
Cameras: To observe and evaluate your mood and avoid disturbing you if it finds you in a horrid mood.
Headsets: To feel your surrounding environment in the physical world and simulate the same in the virtual world to add realism. For instance, if it is sunny in the real world, you will feel like a summer day when you enter the metaverse.
This hardware is a prerequisite to developing a simulation of the physical world. But this is one of the most complex and expensive metaverse jobs. It needs a "Metaverse Hardware Builder" to build servers that control the digital community and assemble the hardware. They will closely interact with metaverse safety managers to ensure that the servers they built are secure.
Currently, the automotive industry is using the best sensors, but they are highly expensive, and the companies have to invest huge capital. So, the candidate who can deliver an idea and strategy to build cheaper and safer metaverse hardware will have a competitive edge.
Skills/Qualification Required
Product development experience.
Command on programming languages, data collection
Degree in electrical, mechanical or optical engineering.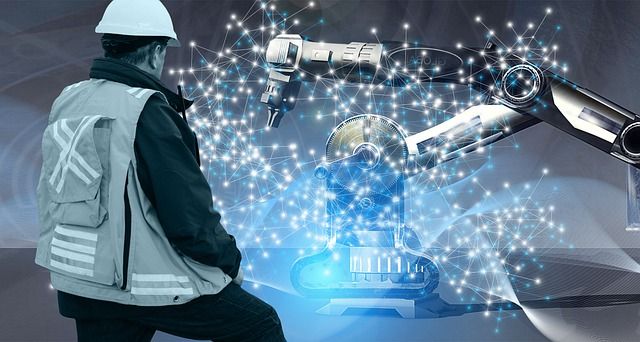 6.   Metaverse Event Manager
A Metaverse company needs to arrange events more often so that it may boost its organization's growth by improving its brand visibility and customer-employee relations/customer loyalty. In an event in a metaverse, the company represents its brand personality and products and communicates its business strategy. A "Metaverse Event Manager" is responsible for the following tasks:
To arrange tech and business events in the metaverse, e.g., in metaverse shopping malls.
To create a virtual fashion program
To research and secure venues within the metaverse
To negotiate quotes with the vendors
To monitor budget, timeframe, and invoicing
To conduct event feedback surveys
To handle post-event reports
Required Skills/Qualification
Exceptional vendor management skills.
Critical-thinking and problem-solving skills.
Time management, communication, and interpersonal skills.
7.    Metaverse Blockchain Software Engineer
A metaverse is actually a blockchain-based platform that enables users to engage in digital commerce. Therefore, the demand for the metaverse job of a "Blockchain Software Engineer" is high to build the foundation of the blockchain metaverse. He will have to create and implement a digital blockchain for the company.
Required Skills/Qualification
Software development
Problem-solving, communication, and analytical skills
8.   Metaverse Marketing Specialist
Metaverse needs the advertisement to exist for a long. Each brand in this virtual world needs to develop an excellent marketing strategy to lead the competition. Well-recognized and established brands such as Gucci, Nike and Disney have already stepped into the metaverse and offer a digital version of their products. A "Metaverse Marketing Specialist" will be responsible for designing a marketing strategy for the brand. He may use his own platform or others for advertising his company's products and earning revenue. For instance, in one of the metaverse events held in July 2020 at Fortnite, Travis Scott performed, which was watched by 45.8M viewers. The avatar of Travis Scott wore Nike Sneakers, and this brand promotion led to the benefit of $518,000 for the Nike brand, while Travis himself earned 0.5M.
Required Skills/Qualification
Digital Marketing
Web 3.0 knowledge
Creative thinking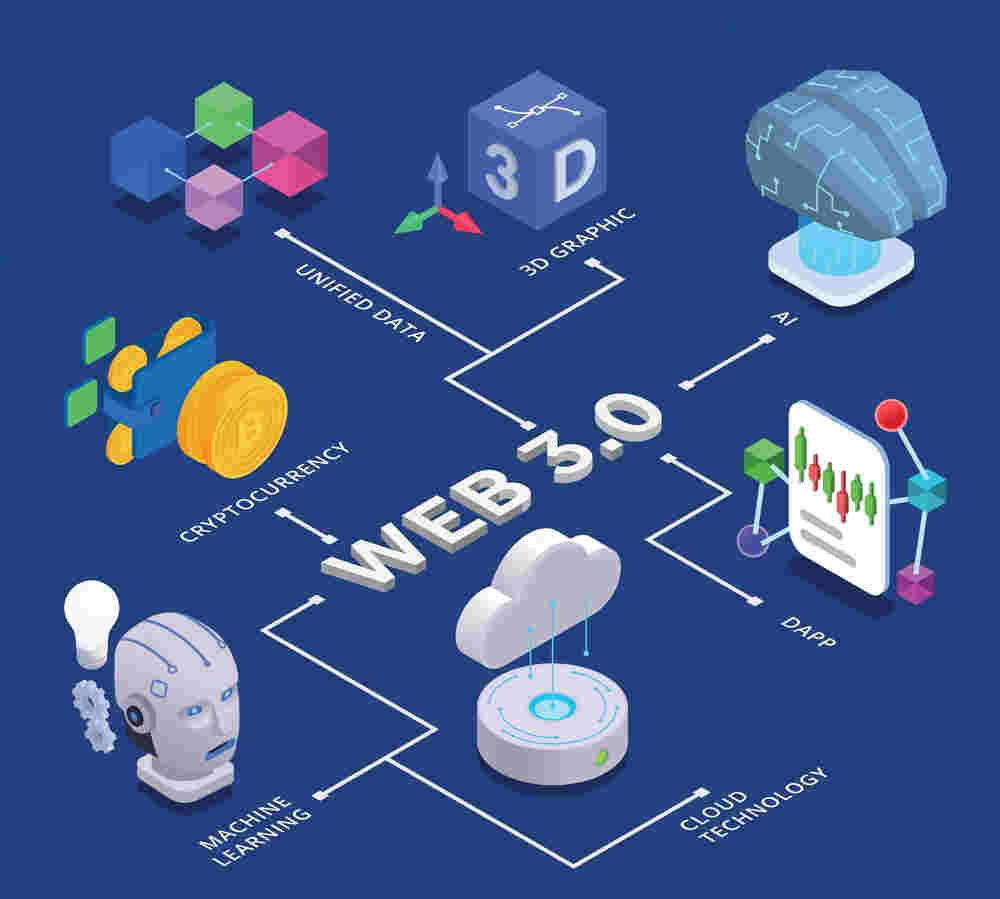 9.   Product Managers
Based on the 10 times growth in the number of metaverse users within a year (2020 to 2021) and the predicted demand increase for metaverse products and content, companies will need more "Product Managers" to handle products, identify glitches and take new initiatives with various engineering, and designers' teams. The post of 3,200 Facebook metaverse jobs, including 2,400 jobs for Product Managers, proves the high demand for this metaverse job. A product manager will be responsible for arranging all the set of events together in a disciplined manner and engaging people sustainably through vigorous online and offline means.
Required Skills/Qualification
Excellent management skills.
Excellent communication skills as a Product Manager has to spend enormous time working with other teams.
10. 3D Game Designer and Developers
3D Game designers are delivering multifaceted experiences to the metaverse users. With continuous growth in metaverse, a "3D Game Designer and Developer" will emerge as one of the most demanding metaverse jobs. He will have to bring an idea, design a prototype, develop collaborative narration, create the game mechanics and deliver a virtual 3D gaming experience to keep the metaverse players engaged like never before. He will conceptualize the environment to be created that attracts the users along with the creation of avatars. He will be responsible for the 3D modeling of related objects and developing a specific platform using a set of software building tools known as SDK. This field will continue innovations with time as new tools will be required to improve customer experience, so companies will require highly skilled experts in coding to create a competitive edge in the metaverse.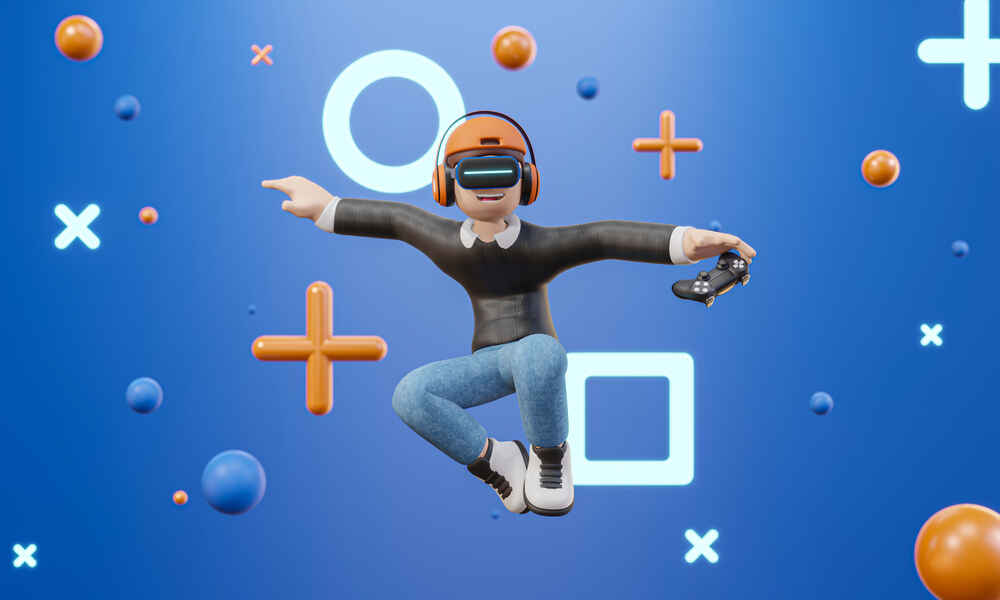 Required Skills/Qualification
Technical and creative competencies
In-depth knowledge of computer animation
3D modeling experience
Coding expertise
Strong analytical understanding
Expertise in gaming software programs
Wrap-Up
Metaverse is the new technological revolution. It is the most refined virtual platform for work, games, entertainment and almost everything. Companies view the metaverse as a compelling and appealing way to engage their customers and create growth opportunities. Therefore, they are investing heavily to show their presence in this virtual world. This, in turn, will create metaverse jobs for those interested in building their metaverse careers. These metaverse jobs demand a blend of technical and non-technical skills. It is high time to get all the required skills so that you can likely avail the opportunity of a decent job in metaverse by 2030.